These Are the Heroic Pets Who Saved People's Lives
Few things are more heartwarming than a great pet story, especially when a furry family member shows extreme bravery to save someone from danger. The following heroic pets made the news for saving lives. One rescue pup saved a three-year-old in the most shocking way (on page 10).
1. Kelsey the golden retriever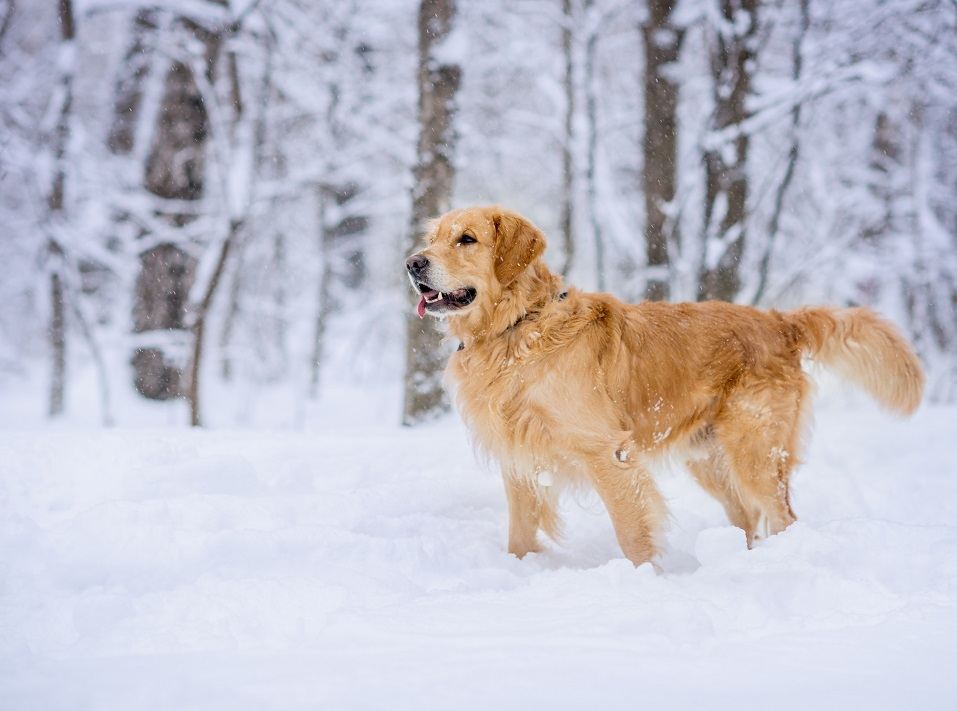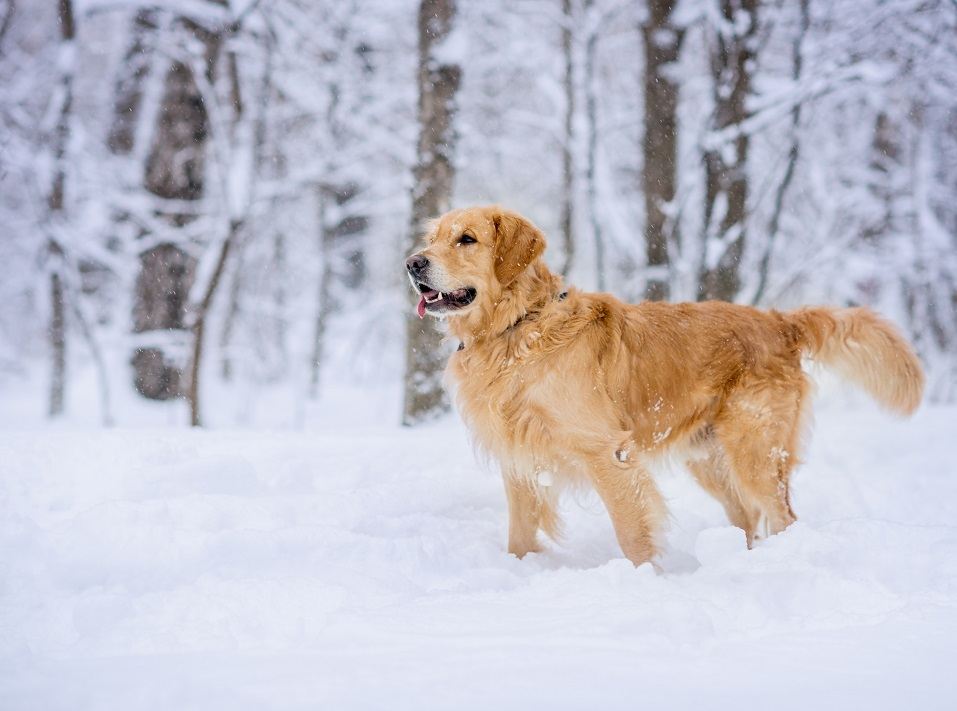 Kelsey stayed with her owner after he broke his neck.
A Michigan man, Bob, slipped in the snow and broke his neck. With the closest neighbors far away, his golden retriever stayed with him for 20 hours. "By morning, my voice was gone and I couldn't yell for help, but Kelsey didn't stop barking," Bob said. He lost consciousness, but Kelsey howled until a neighbor heard her and came to the rescue.
Next: These cats knew their owners where in trouble.
2. Gracie the cat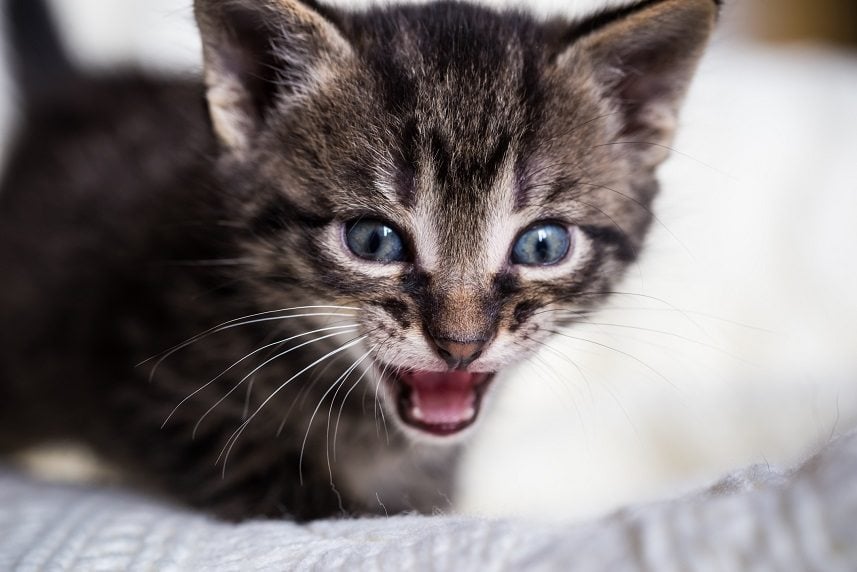 A cat woke up her owners to alert them of a carbon monoxide leak.
Gracie pounded on her Wisconsin owners' bedroom door to let them know something was wrong. Annette Shanahan said of Gracie, "Without her obviously we wouldn't be here."
Next: Dogs are fierce protectors.
3. Sako the shepherd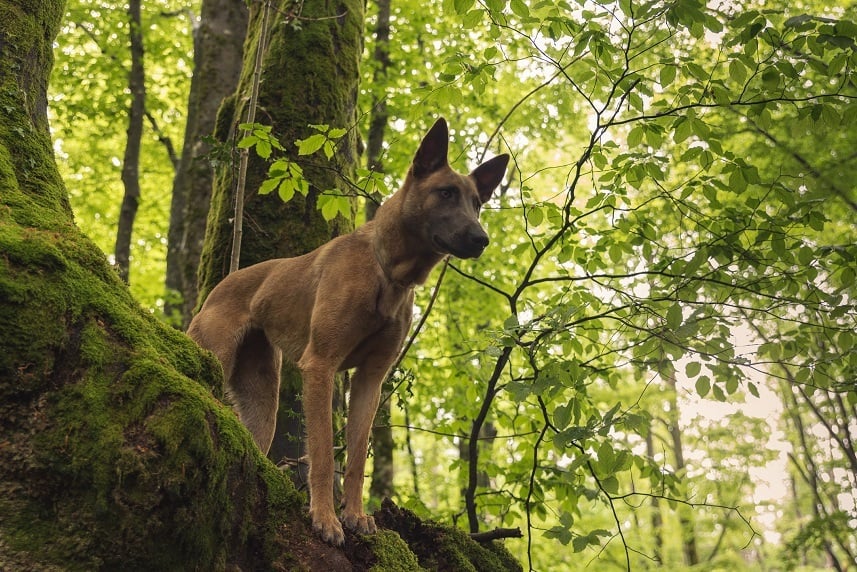 He protected his teenage owner from coyotes after a car crash.
Sako accompanied Joseph Phillips-Garcia and the teen's aunt and cousin on a fishing trip. Their car fell down a steep hill, and the lone survivors, Phillips-Garcia and Sako, were thrown from the vehicle. The teen sustained a compound fracture to his femur. So, Sako kept him warm all night, helped him get to a creek for water, and fought off coyotes. "He saved my son's life," the boy's mother said.
Next: This cat stopped a terrible attack.
4. An unnamed 'Hero Cat'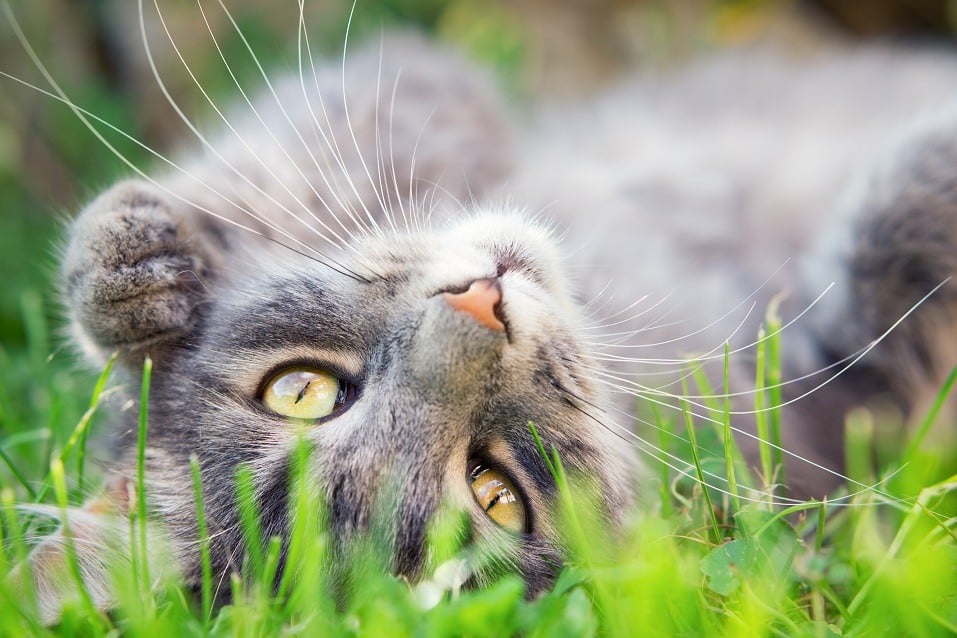 The dog, who belonged to a neighbor, dragged a 4-year-old boy off his bicycle. But the family cat — affectionately called "Hero Cat" by the media — chased the canine away from the child, preventing further injuries. The father of the boy said the dog "did not know what hit him" when the cat sprang into action.
Next: Dogs know cancer, too.
5. Ted the collie mix
Ted alerted his owner to an aggressive tumor in her breast.
Owner Josie Conlon said the collie began to cry and paw at her chest even though he was rarely affectionate with her. Conlon says, "A lot of people would probably just push a dog away if it started clawing at their chest, but dog owners should take notice because Ted really did save my life."
Next: Cats can detect trouble, too.
6. Pudding the cat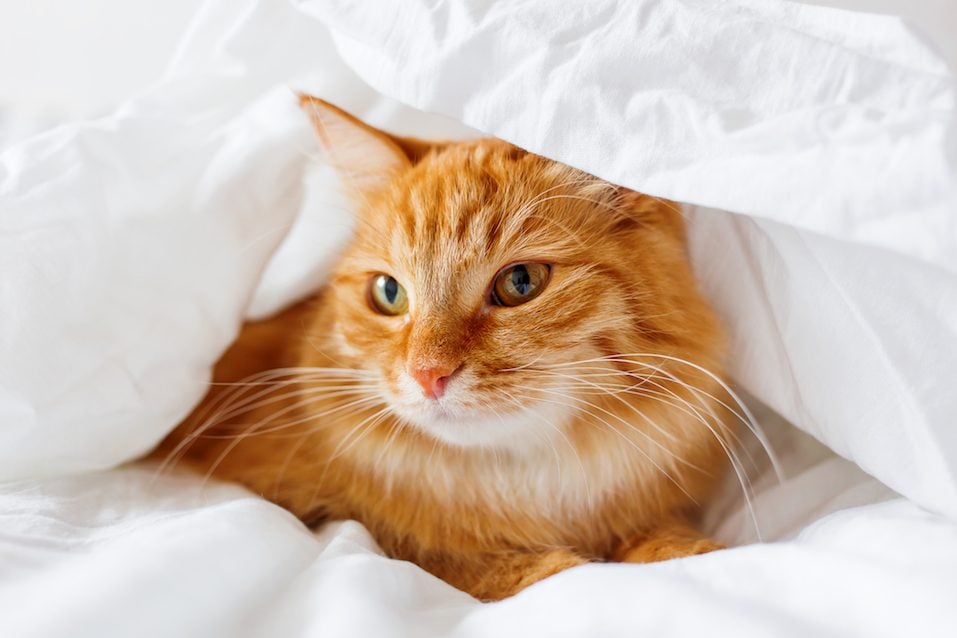 Pudding woke up his owner during a diabetic seizure.
Hours after adopting Pudding from a Wisconsin shelter, owner Amy Jung woke up during a diabetic seizure by the orange tabby. She was able to call for help thanks to Pudding. Jung said, "If something or someone hadn't pulled me out of that, I wouldn't be here."
Next: This cat certainly had a nurturing instinct.
7. Masha the tabby cat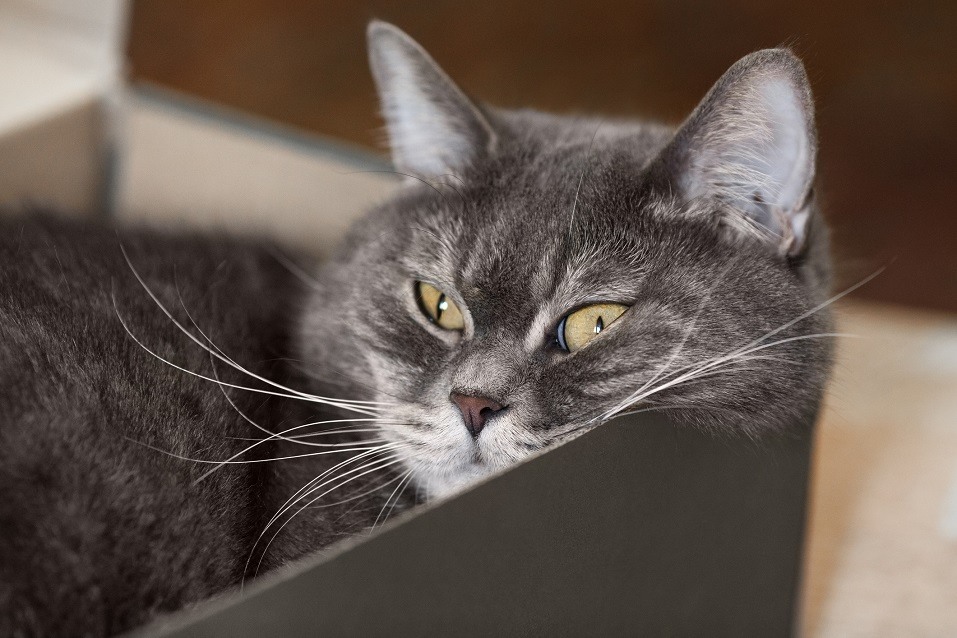 The tabby climbed into an abandoned baby's box. Keeping the infant warm, Masha meowed until she got the attention of a passerby, who rushed the baby to a hospital. A hospital spokesperson said, "The baby had only been outside for a few hours and thanks to Masha … he was not damaged by the experience." Many neighbors spoiled Masha with her favorite foods after the incident.
Next: Dogs can sense danger, too.
8. Capone the pinscher/whippet mix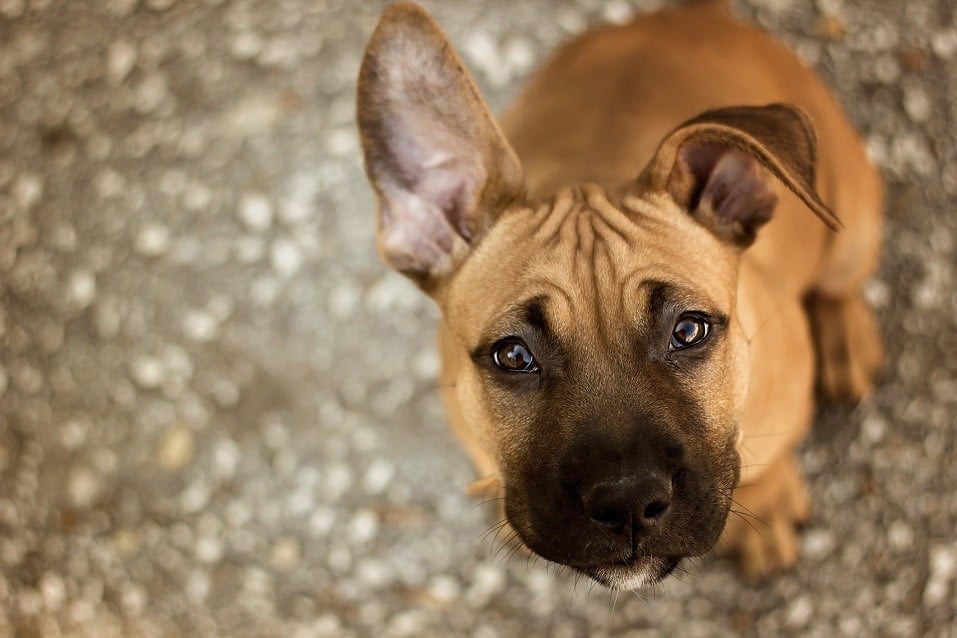 He rescued his family of 10 from a house fire.
Capone alerted a woman to a fire in her Iowa home, giving Angela Fullmer enough time to evacuate her nine children before flames engulfed their home. Fullmer told press of the former stray, "I'm glad we found him on the highway. I believe it was supposed to happen."
A service dog named Yolanda saved her blind owner when a fire broke out at their Philadelphia home. Yolanda even used a specialized device to call 911 and then pulled her owner out of the house. According to the Red Paw Emergency Relief Team, Yolanda was a "superhero" for saving her owner.
Next: A 911 operator received a crazy phone call.
9. Tommy the cat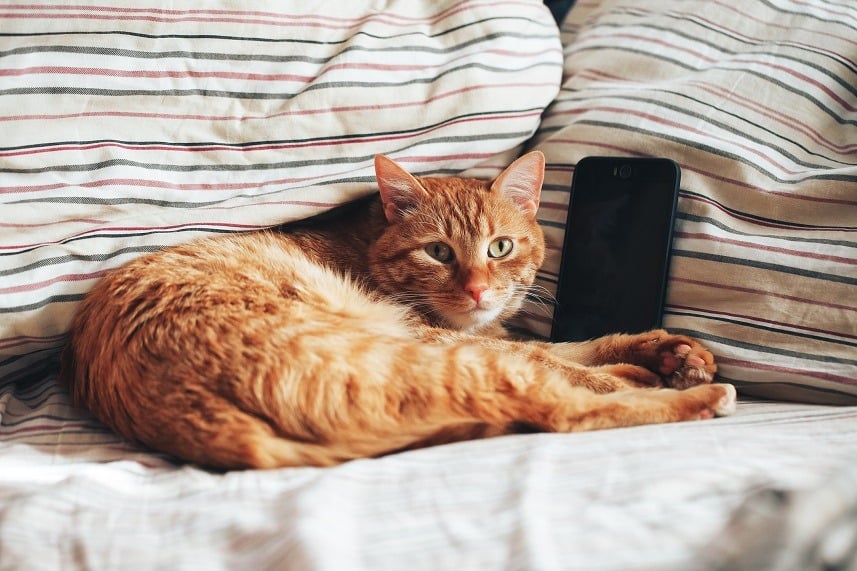 Tommy called 911 after his owner fell out of his wheelchair.
Gary Rosheisen wasn't wearing his medical alert necklace, so Tommy, his cat, called the police. The officers said nobody was on the line, but Tommy had hit the phone's button to speed-dial 911. "I know it sounds kind of weird," Officer Patrick Daugherty said. But Rosheisen is grateful. "He's my hero," the cat lover said.
Next: This compassionate dog wouldn't give up.

10. Peanut the rescue puppy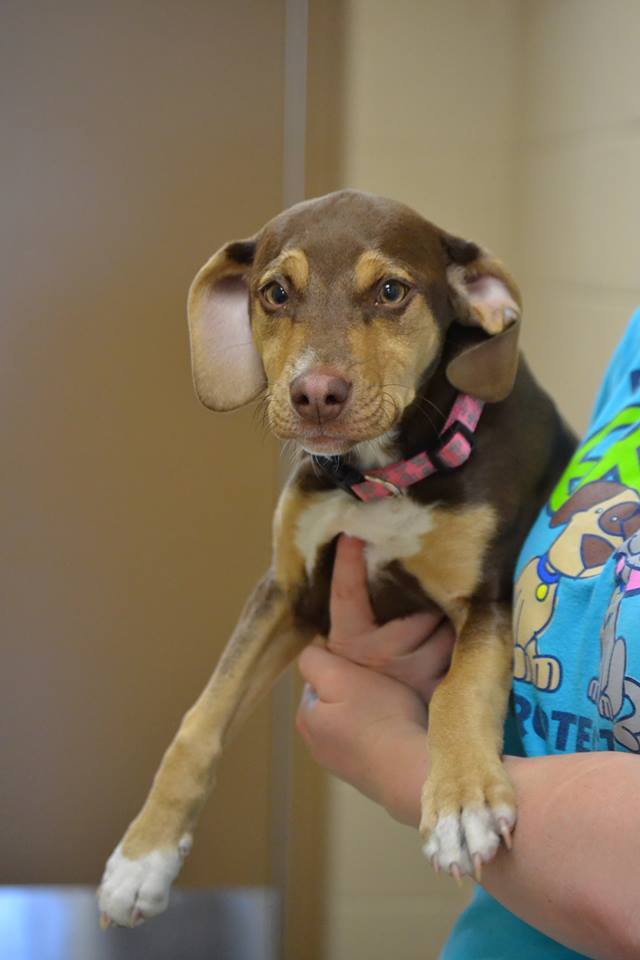 Peanut led her owners to a freezing 3-year-old girl.
The rescue ran up and down the stairs, barking until her owners let her out. Then, Peanut led them to a naked toddler freezing in a ditch behind their Michigan home. They called the authorities, who discovered the child and her sibling's unsafe living conditions nearby. Peanut's owners said, "She has been such a blessing to us, and now to others. Words cannot express how grateful we are that we have Peanut in our lives and how amazing she is."
Next: This cat knew something wasn't right.
11. Fidge the kitten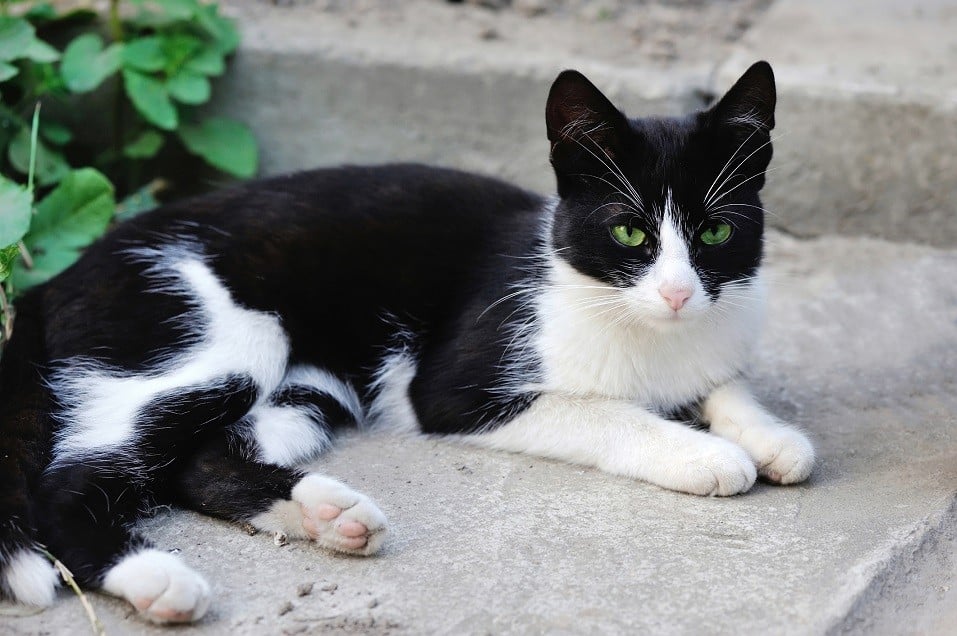 Fidge alerted her owner to her breast cancer.
The cat kept jumping on Wendy Humphreys' right breast, prompting her to see a doctor. After discovering a pea-sized tumor, Humpreys said, of Fidge, "She saved my life … I was told that if I hadn't been diagnosed when I was I could have died because of the hormones in the menopause. I am the first one in my family to have breast cancer. I am so glad I got her."
Next: Dogs really do have a sixth sense.
12. Dopey the golden retriever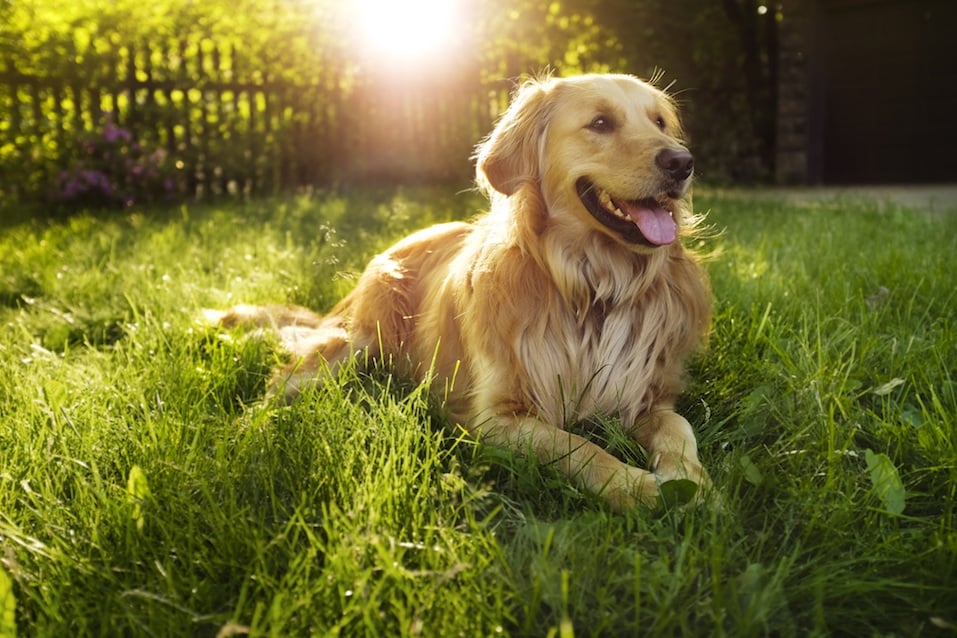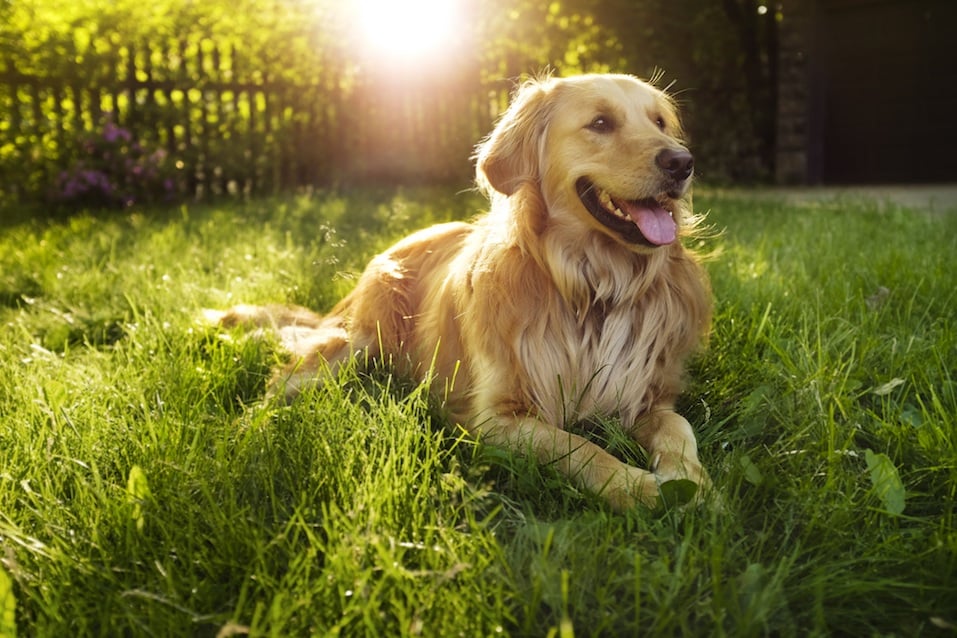 Dopey cares for his young owner who has a rare form of epilepsy.
A Utah family is grateful their golden retriever can detect when his young owner, Britton Voss, is going to have a seizure. When an episode can't be prevented, Dopey licks Voss's face until he "comes out" of it and cuddles him after. Dopey can also fetch the boy's medicine and call 911. Voss's teacher told the media, "This is not just a dog. Dopey's an angel."
Next: This dog risked his life for his blind owner.
13. Figo the service dog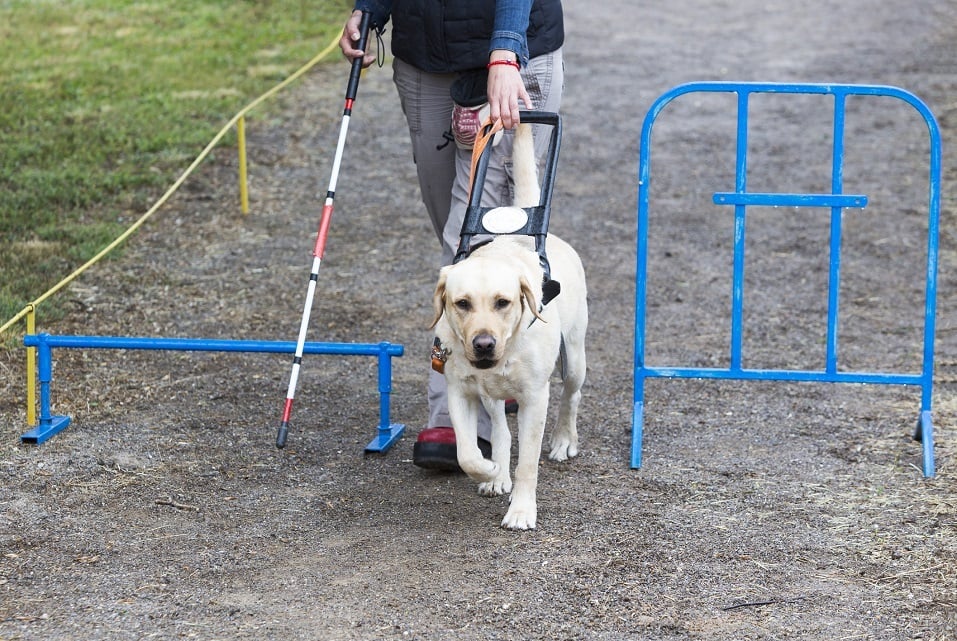 Figo stepped in front of a bus to save his blind owner.
A bus driver didn't see Figo as he and owner, Audrey Stone, crossed the street. The golden retriever stepped in front of the bus. Taking most of the hit, Figo badly injured his leg, but he wouldn't leave her once EMTs arrived. Police Chief John Del Gardo said, "He stood right with her. He was there to save her."
Next: Sometimes, cats are the best alarm systems.
14. Two heroic cats saved their families from house fires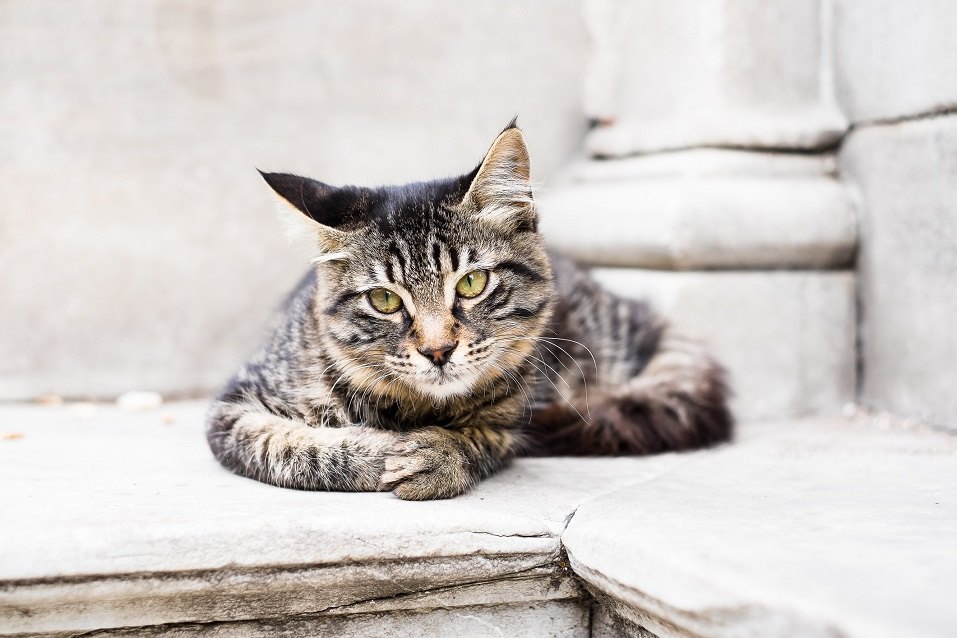 Chief Joe Novelli characterized the unnamed cat as "the saving grace" for the family.
Baby, a gray, white, and brown tabby cat, alerted a sleeping couple to a house fire in a Chicago suburb. Josh Ornberg and Letitia Kovalovsky were sleeping on a couch in the living room when Baby woke them, alarmed that a fire had broken out in the bedroom. The couple said that both they and the cat got out of the house safely.
And Baby isn't the only cat who's saved a family in a house fire. Another cat saved two people after a fire broke out in their San Mateo, California, home. The cat meowed and made noise to alert his family to the fire, which spread and ultimately caused $400,000 in damage to the home.  San Mateo Fire Department Battalion Chief Joe Novelli characterized the unnamed cat as "the saving grace" for the family.
Next: This dog protected his owner from a horrible assault.
15. Apollo the pit bull puppy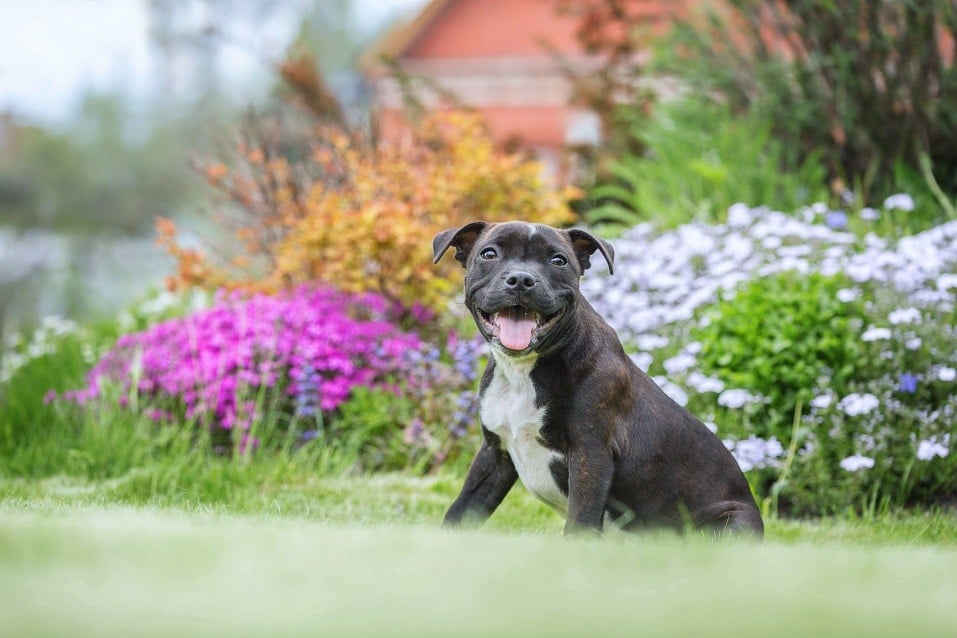 Apollo protected his owner from an attempted rape.
The five-month-old puppy was out for a walk with Maya Fairweather, his owner's 18-year-old girlfriend. She let Apollo off his leash to play in a park. But Apollo saw an attacker pin down Fairweather, so he bit the man in the leg. "He's a good boy. I think he saved my life," Fairweather told the media of Apollo.
Next: A cat owner wakes up to some interesting nibbles.
16. Blake the cat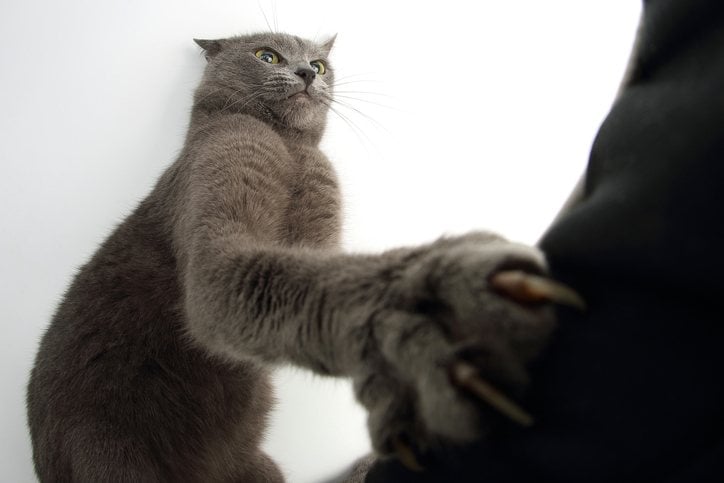 Glen Schallman is believed to be the oldest person living with his rare combination of brain conditions — thanks in part to Blake's help. He could die from his seizures if he's not woken up by the cat.
Next: This German shepherd made the ultimate sacrifice.
17. An unnamed German shepherd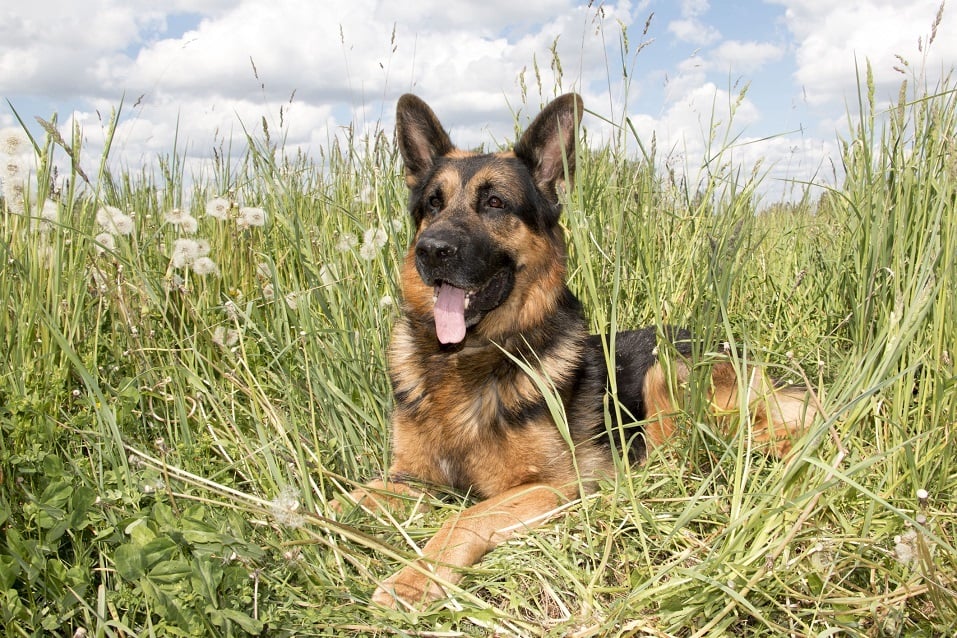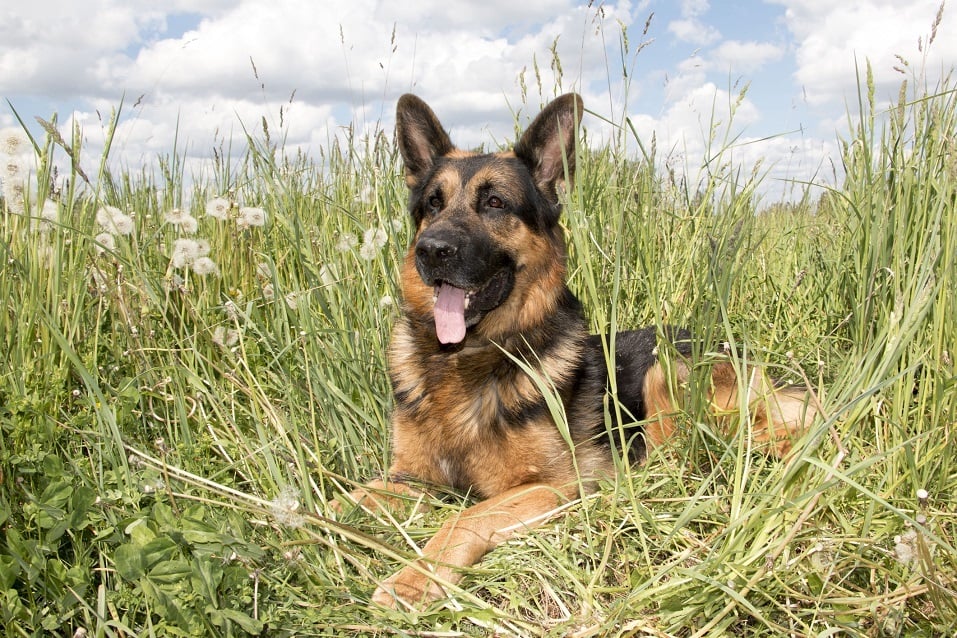 Following an altercation on an Atlanta road, the driver followed the family to a nearby strip mall and opened fire. The dog jumped in front of one of the children and a woman in the car and died of gunshot wounds behind a nearby building. Atlanta police Sergeant Gregory Lyon said,"They survived that only to find that their pet is now gone. It's sad for the whole family, especially the day after Thanksgiving."
Next: This cat knew he had to act fast.
18. Bagheera the cat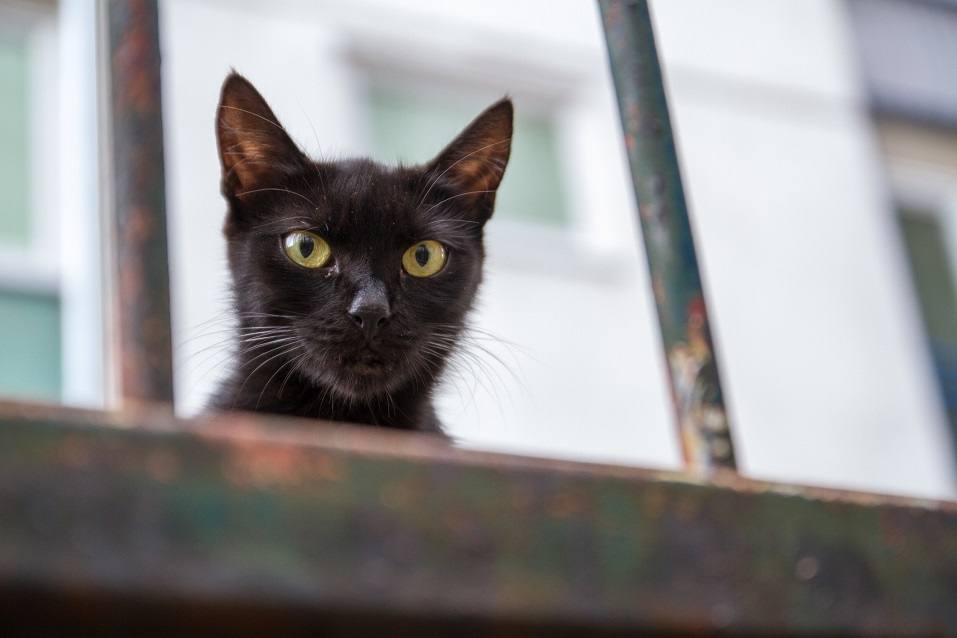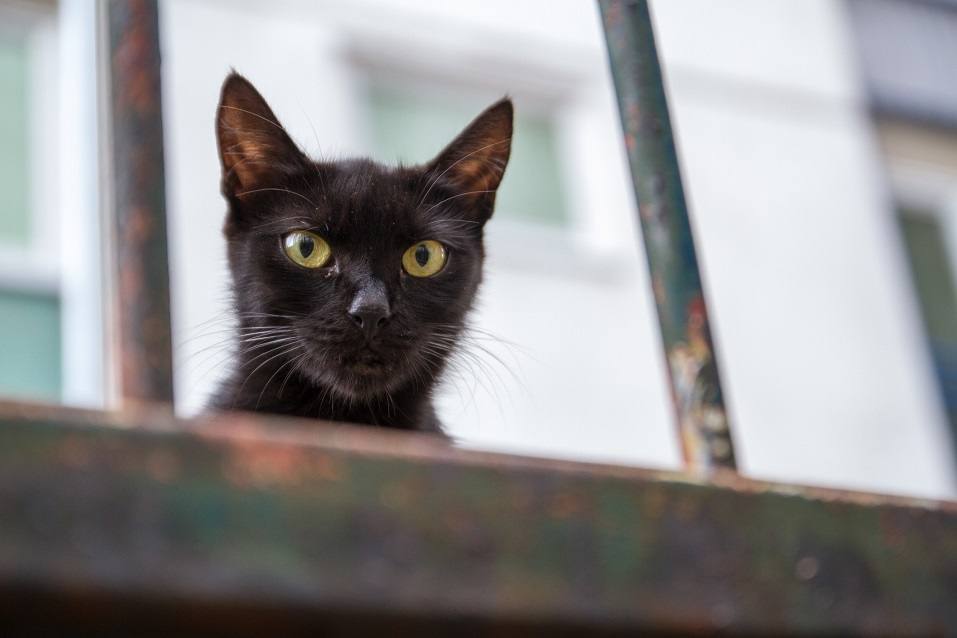 Patty Ruiz woke up when her cat clawed at her. So the mom smashed the windows of her home to get her daughters out. Two of the three got out the window, but Ruiz's youngest daughter, as well as Bagheera, never emerged from the fire. She hopes he escaped and will find his way back to them. As Ruiz told reporters, "We would have all died. It was thanks to that crazy cat that we made it out."
Next: This dog was a heroic first responder.
19. Apollo the German shepherd
He helped police search for terrorist attack survivors.
The first police canine to respond at ground zero on 9/11, Apollo went into the rubble with officer Peter Davis to search for survivors. The 9-year-old German shepherd braved fire, red-hot metal, and jagged concrete to search for survivors. When Davis had to accept they weren't going to find anyone alive, he had to pull the dog from the debris. The AKC reported, "Whoever coined the phrase 'working like a dog' must have known Apollo."
Next: This dog saved dozens of people.
20. A nameless dog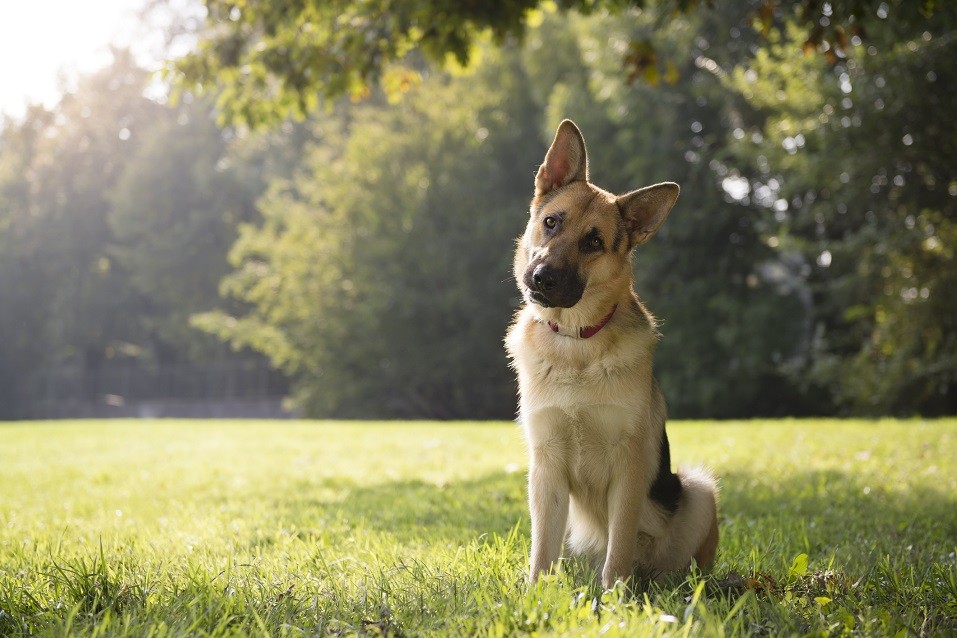 The dog saved dozens of people at the ceremony by thwarting the bomber's plan. Sadly, both the dog and the suicide bomber died in the explosion after the attacker detonated her explosives. A source who lives in the area told the press, "guests are grateful that the dog sacrificed itself to save their lives."
Next: The bond between cat and owner is a powerful thing.
21. An unnamed orange tabby cat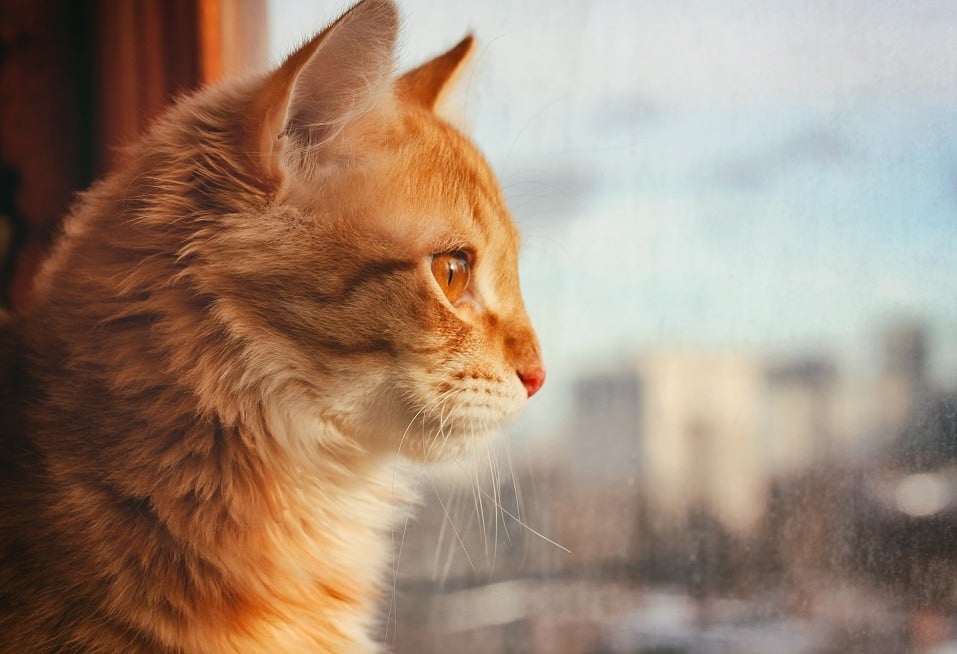 A suspected car thief was hanging out of a third-floor window, threatening to jump. Hostage negotiators hadn't made progress after three hours, so they appealed to the man's love for his cat. The man eventually reentered the building and surrendered without incident. The officers even let the man see his cat before taking him to jail. Officer Albie Esparza said, "I don't remember ever using a cat before, but it worked."
Read More: Things Pet Stores Don't Want You to Know