Hideous '90s Home Decorating Trends That Should Never Come Back
It may seem like 1990 was just yesterday, but in reality, a lot has changed since Beanie Babies were popular, roller blades were cool, and you could still feasibly find and use a payphone to make a call.
Cringe-worthy '90s fashion pieces may be making a comeback, but that doesn't mean that all '90s-era trends should get an encore performance. For example, there are a few absolutely hideous home decorating trends that deserve to stay buried deep in the past (along with platform sneakers).
Read on to discover some of the worst '90s home decorating trends that should never, ever come back.
1. Decorative border wallpaper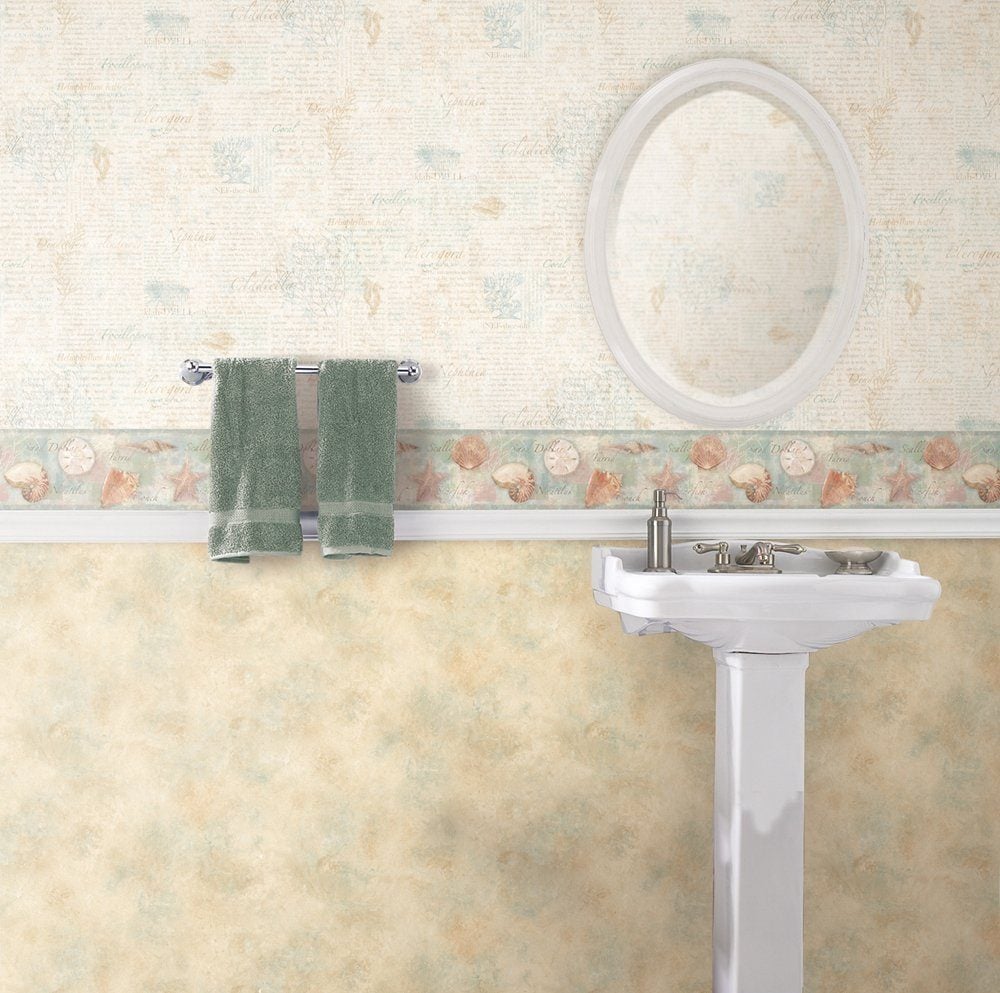 These decorative borders most likely sprung up along the top of your kitchen cabinets or served as a separation between the top and bottom half of the wall for no apparent reason. Frequently adorned with wildlife, nature (stenciled ivy was a popular theme), or even scenes of happy domestic life, these ugly wallpaper borders are cheesier than a heaping plate of gas station nachos. If you have any remnants left in your home, cover them up with some pretty crown molding and never look back.
2. Brass fixtures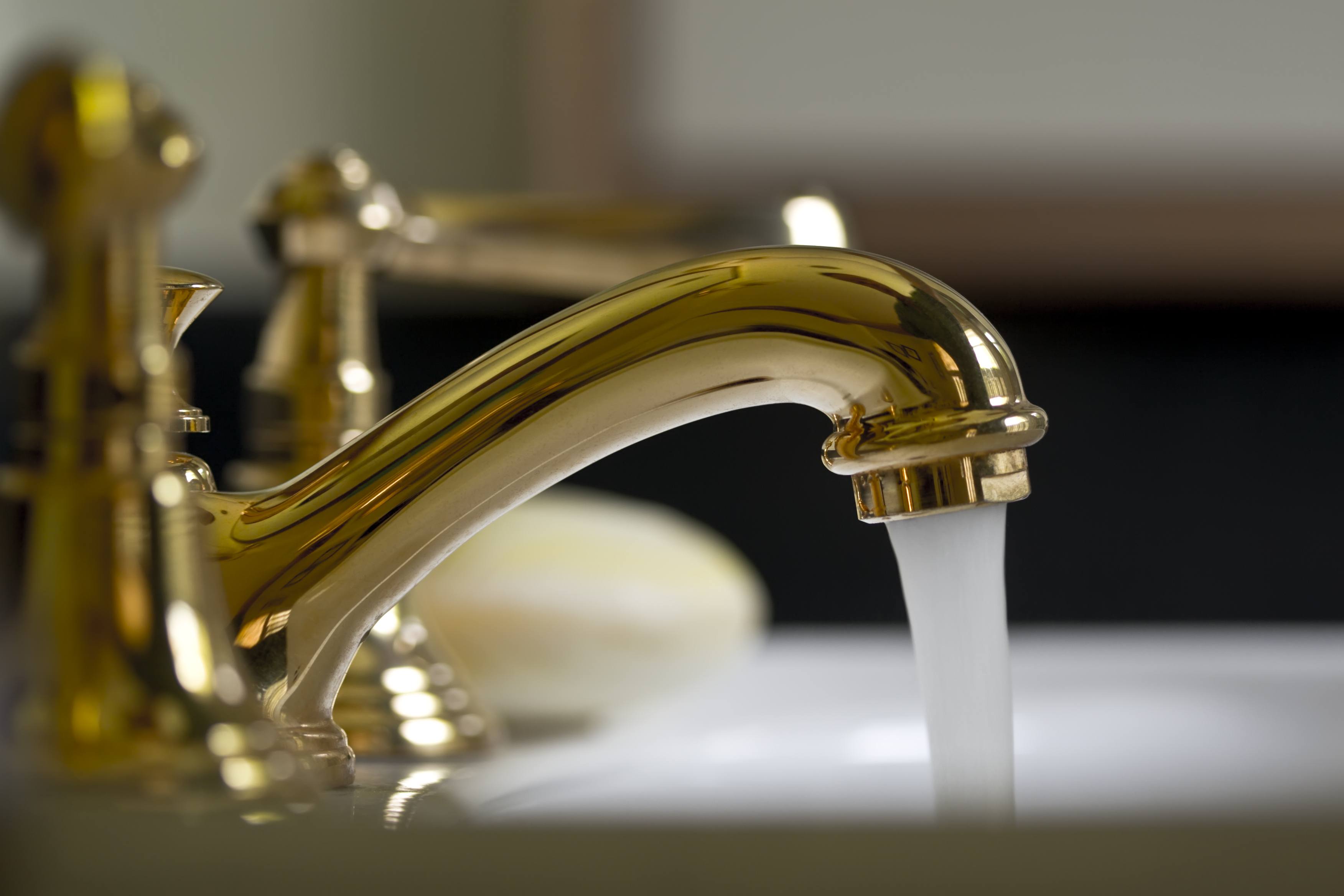 Midas would be thrilled — the trend toward tacky gold-colored fixtures was strong in the '90s. Every new construction home in the decade boasted top-of-the-line brass fixtures, including everything from faucets and showerheads to doorknobs and cabinet pulls.
Luckily, updating them to a more modern metal is an inexpensive fix. You can even grab a can of spray paint if you just can't spend another minute looking at tacky brass.
3. Sponge painting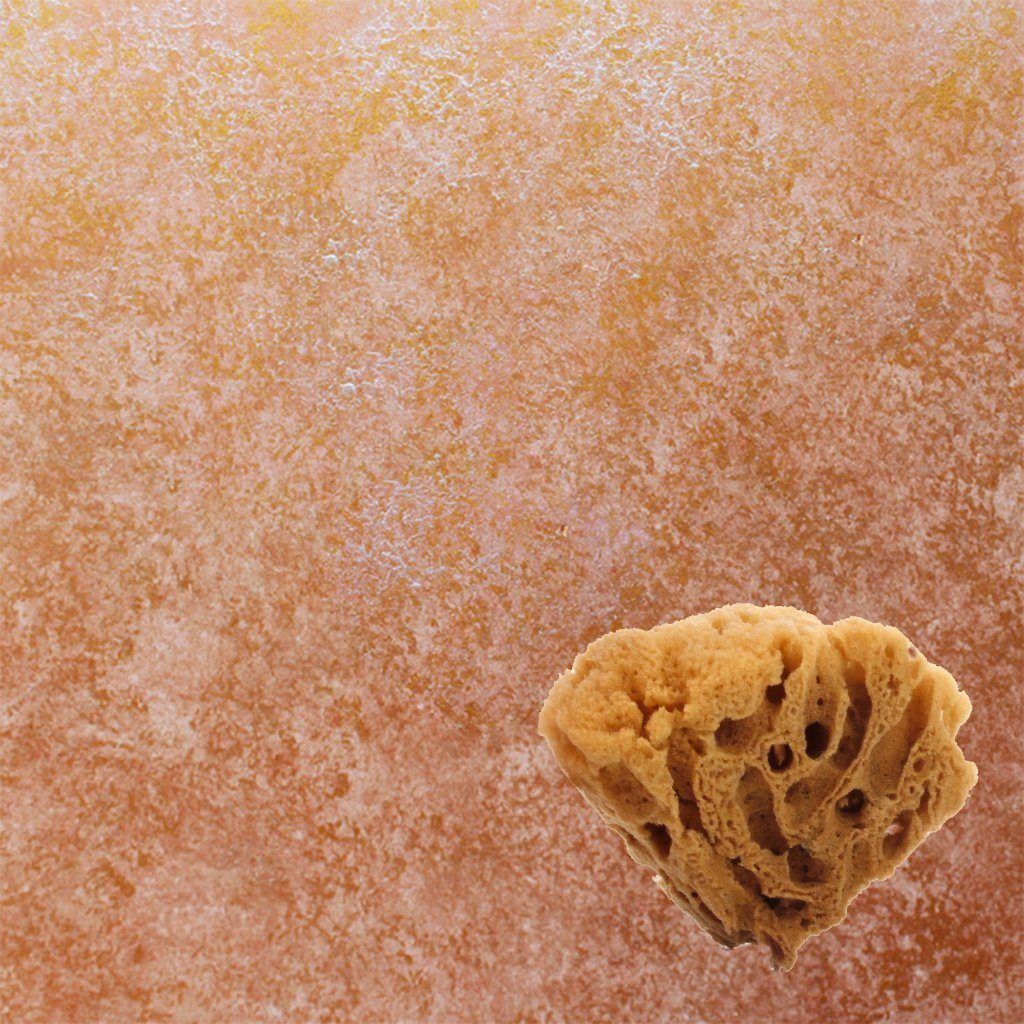 It seems like every '90s era DIY-er went to the home improvement store and bought his or her very own sponge painting kit — complete with double roller brush to get that oh-so-delightful layered pattern just right. But did they not realize this faulty faux finish looked 100% terrible? If your home still sports any sponge painted walls, find a quality paint color and cover it up, stat.
4. Giant entertainment centers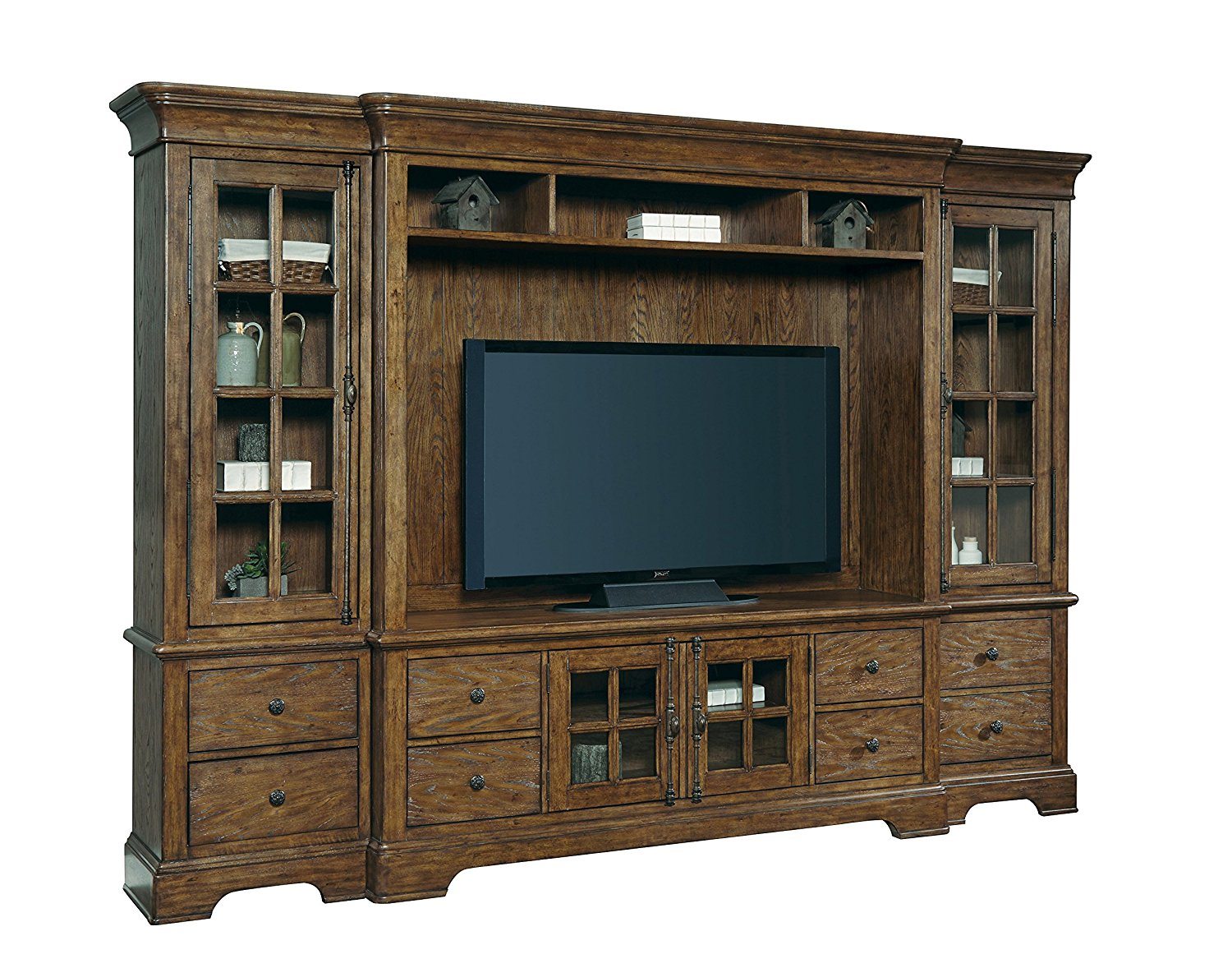 Like thrones for an equally massive television set, '90s era entertainment centers were rated by how enormous they were. The fanciest of these monolith furniture pieces featured towers of shelves, complete with mood lighting to display all your knick knacks, and spanned the length of your entire living room.
These monstrosities are best left in the past, especially because it's now far more practical to mount your smart TV to the wall and hide the cords behind it.
5. Inflatable furniture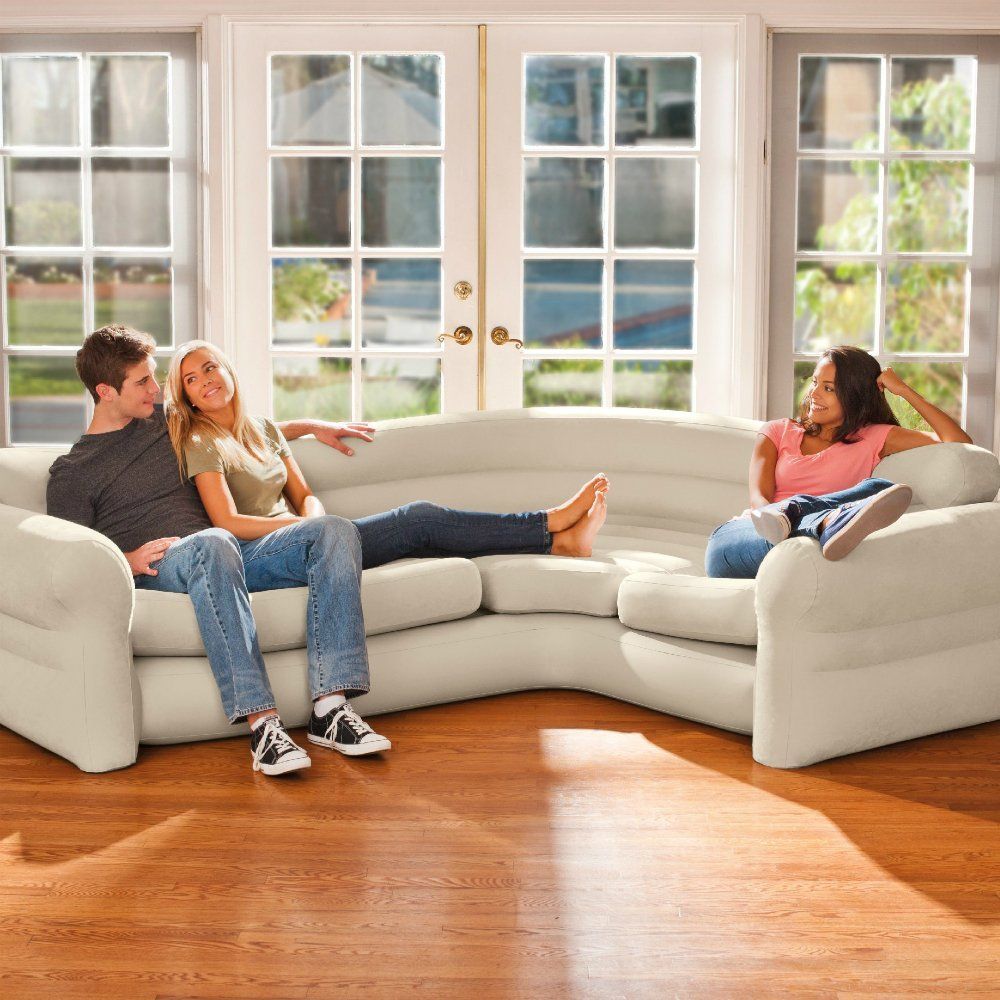 Uncomfortable, noisy, hideous, impractical, ridiculous … it's an all around "no" for this one. Honestly, it's hard to believe there was ever a demand for such a terrible item. There's no saving inflatable furniture. If you have a blow-up anything laying around the house, just toss it.
6. Blonde wood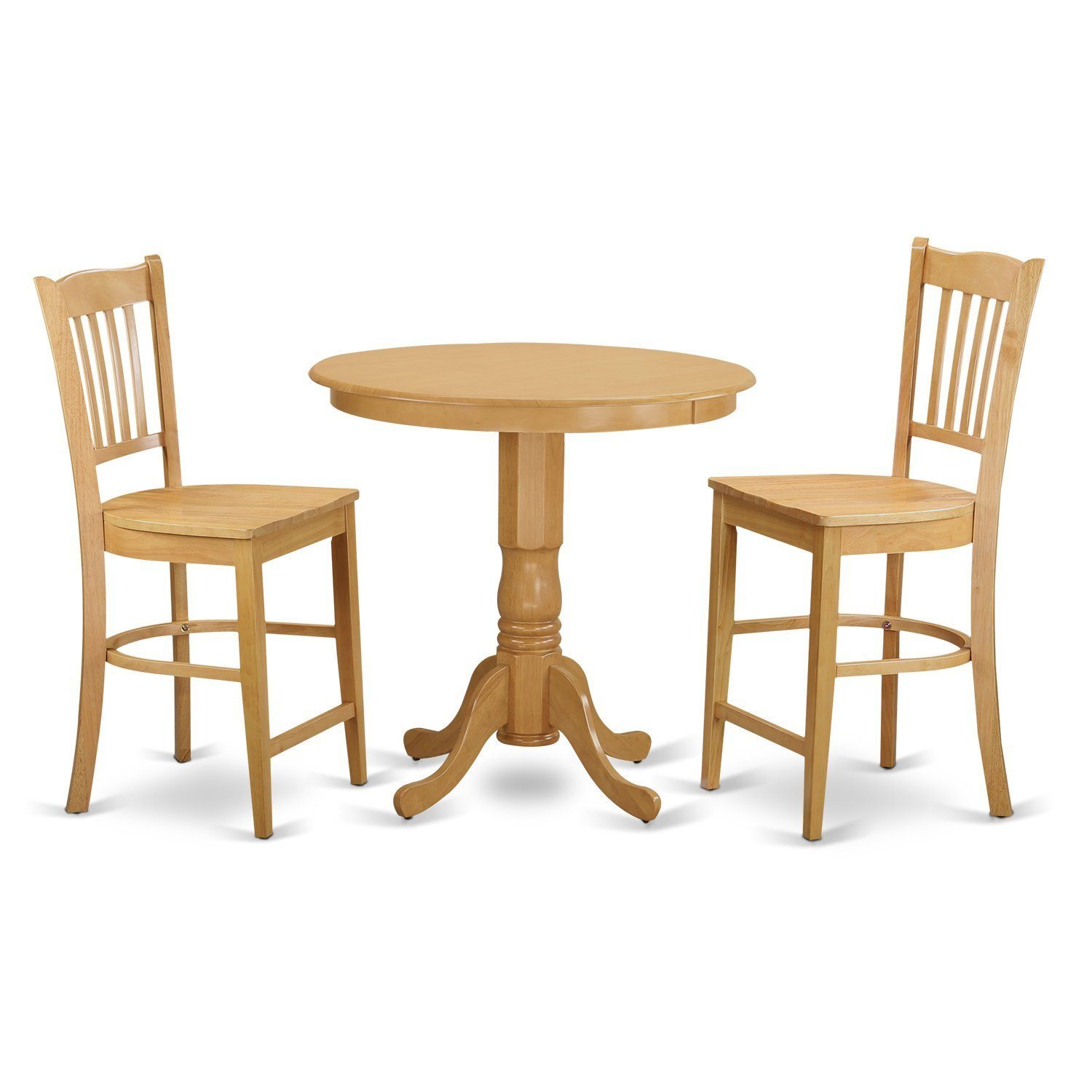 Peruse any online yard sale site and you're likely to find an abundance of blonde wood furniture that's straight from the '90s. Knotty pine cabinets, Scandinavian-inspired blonde shelving units, light-hued dining sets — it's amazing how quickly a simple wood color can go from all the rage to horribly outdated.
Need a quick fix for a perfectly good piece of furniture that's stuck in the 90s? Try redoing it with chalk paint in black or white so it'll never look outdated again.
7. Heavy drapery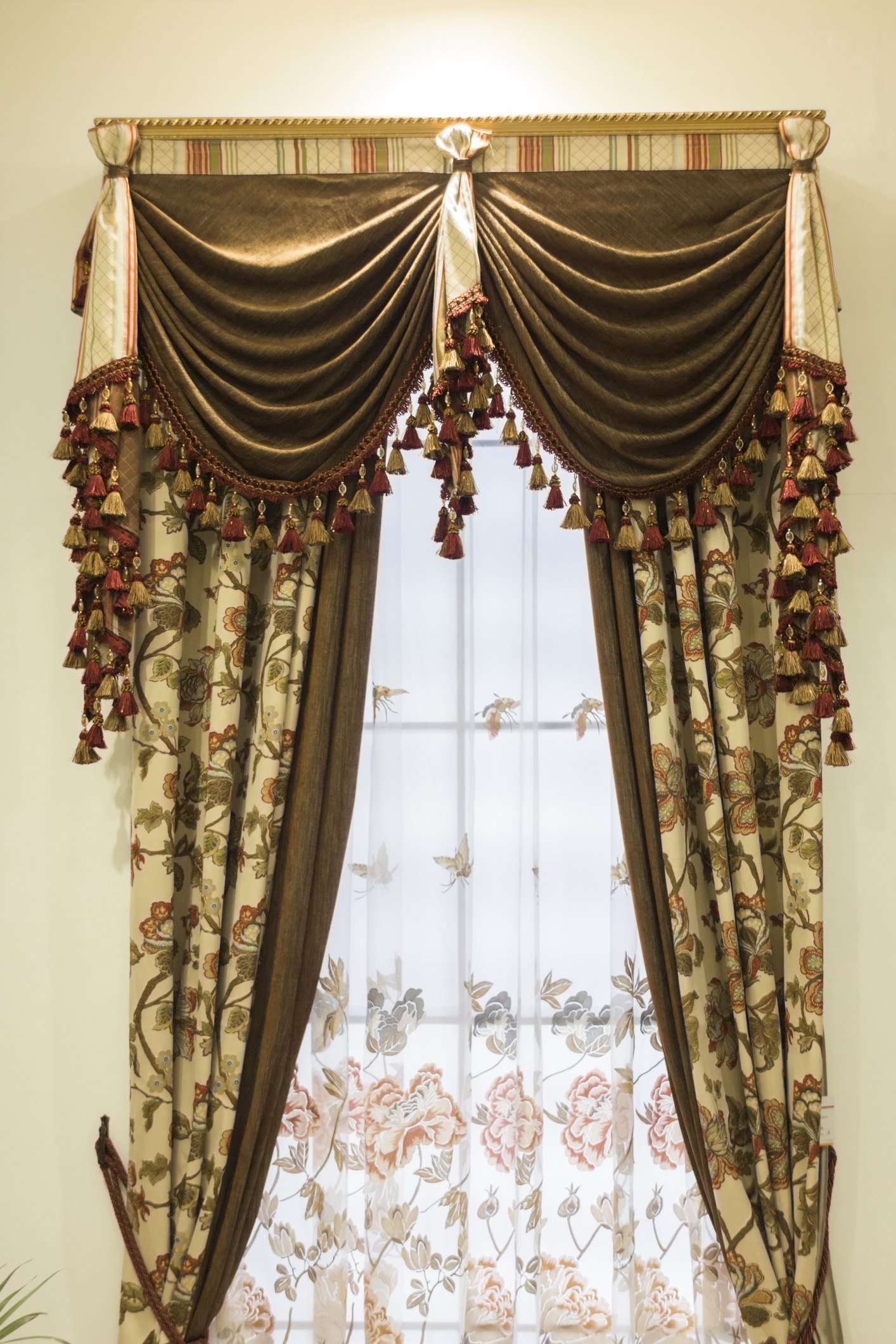 It's unclear exactly what '90s homeowners were attempting to hide behind their heavy, oppressive, and alarmingly expensive drapery, but one thing is for sure: It's all out of style now and should never come back.
8. Canopy beds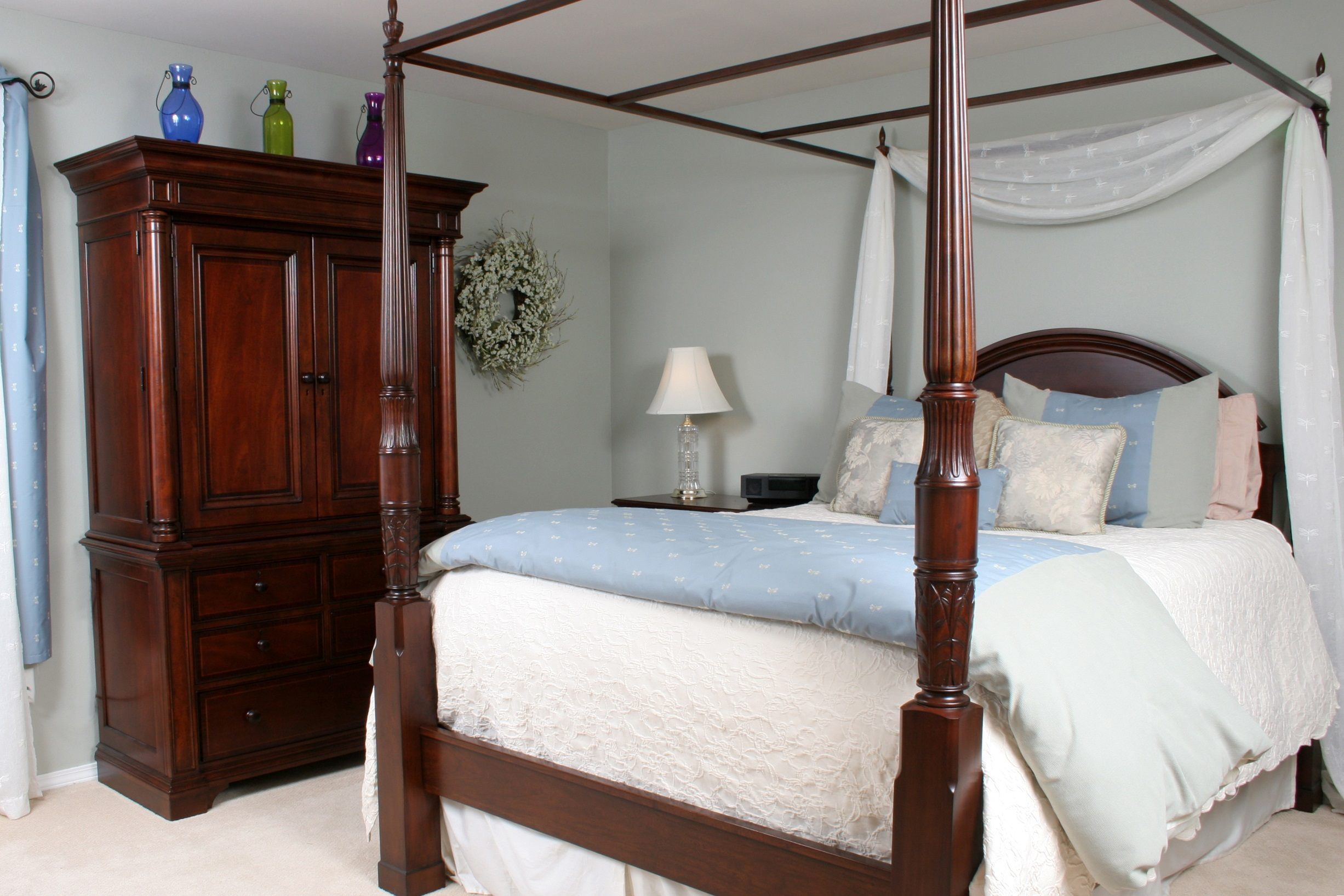 Every '90s teen dreamed of her very own frilly white canopy bed. Fussy and unnecessary, these overly precious bedroom accessories should definitely stay in the past.
9. Shabby chic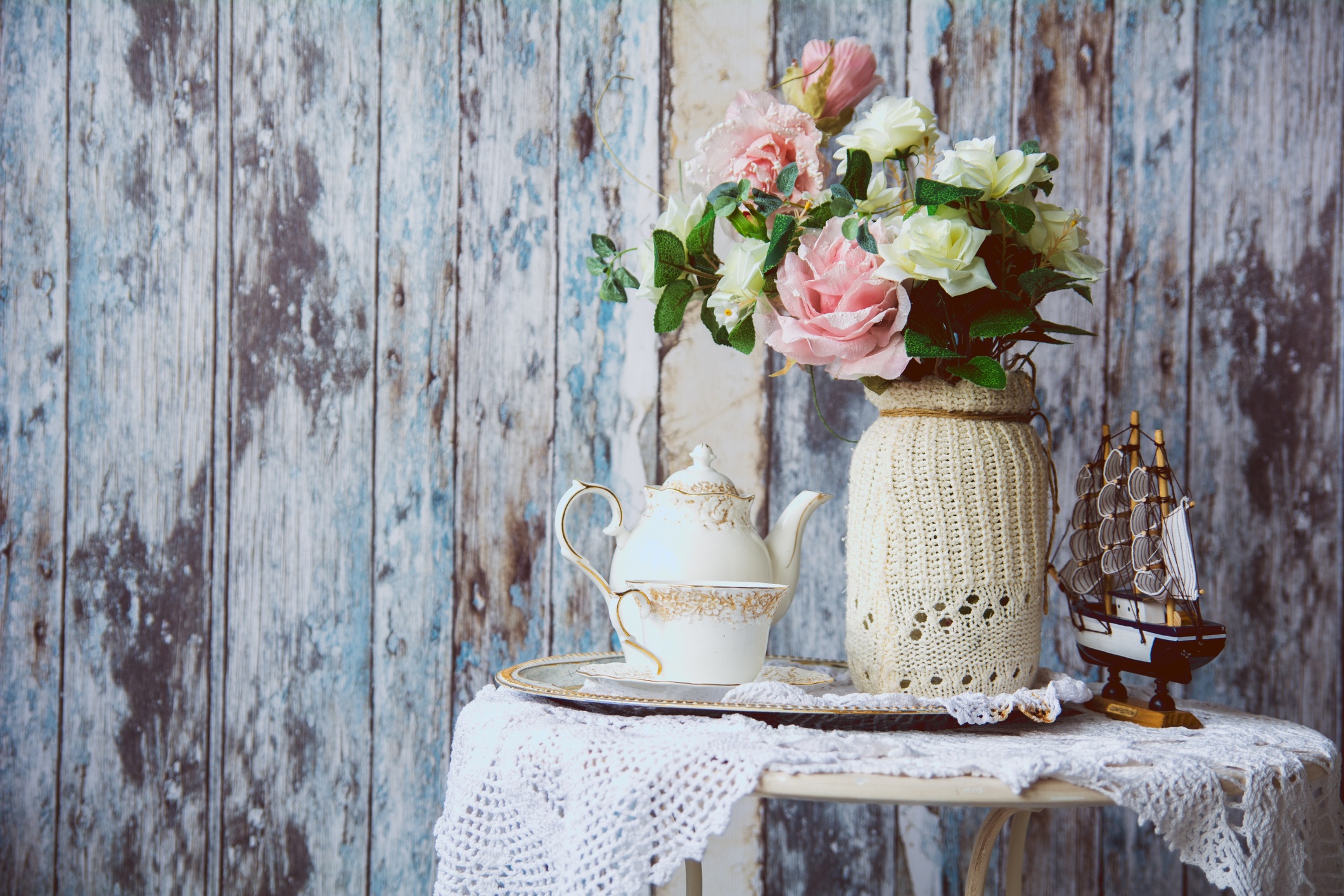 Take a room full of white wicker furniture, add a heaping dose of pink floral chair cushions, and bam! You've got yourself some authentic '90s shabby chic. Once considered charming, now it just makes your entire room look dated. Try replacing all that wicker with wrought iron or rattan, which lasts longer anyway.
10. The flea market look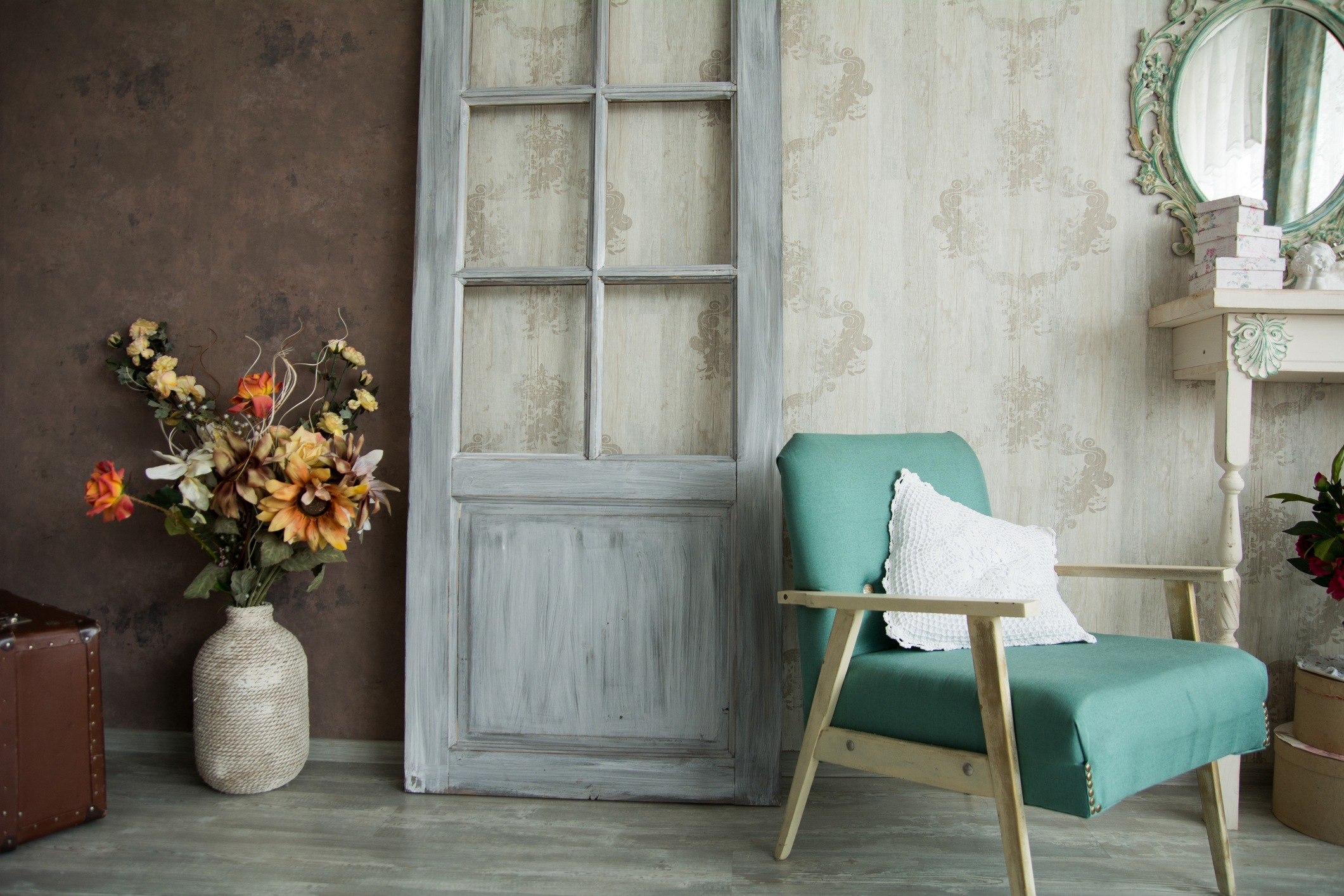 Incorporating an antique or two as a conversation piece is still pretty popular, but when your entire room looks like a hodgepodge of flea market rejects, the effect is a lot more skanky than swanky.
Instead of trying to make everything look like a one-of-a-kind find, restrict your collection to one or two conversation pieces, and keep the rest of your furniture neutral.
11. Hunter green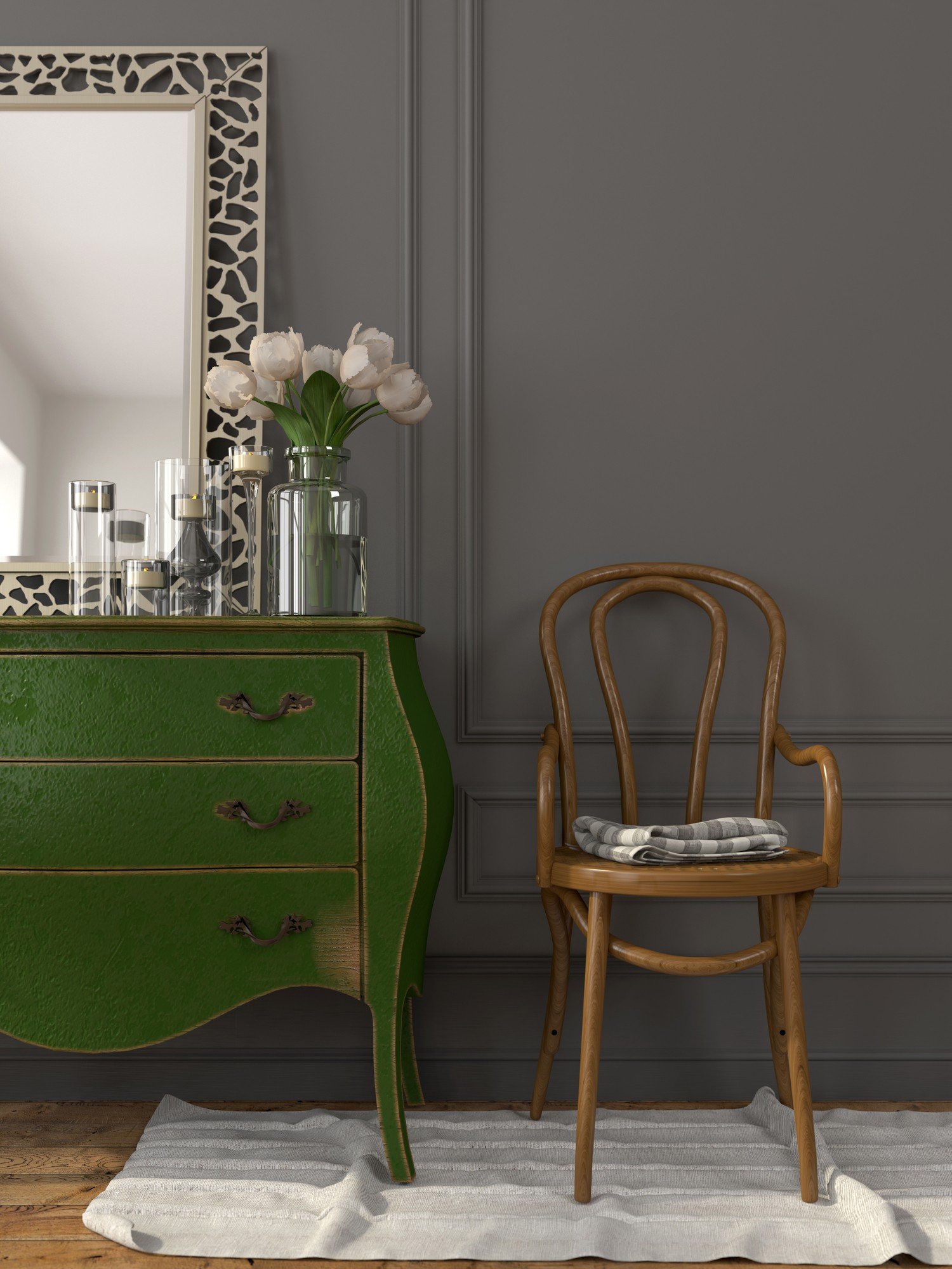 Blame it on the dot-com boom and the prevailing prosperity of the times: Hunter green was the "it" color of the '90s. People featured it everywhere from walls to cabinets. And although it's not the worst paint color in the world, it's also not the prettiest. Leave it back where it belongs, and go for a pretty neutral that will never go out of style instead.
12. Fake flowers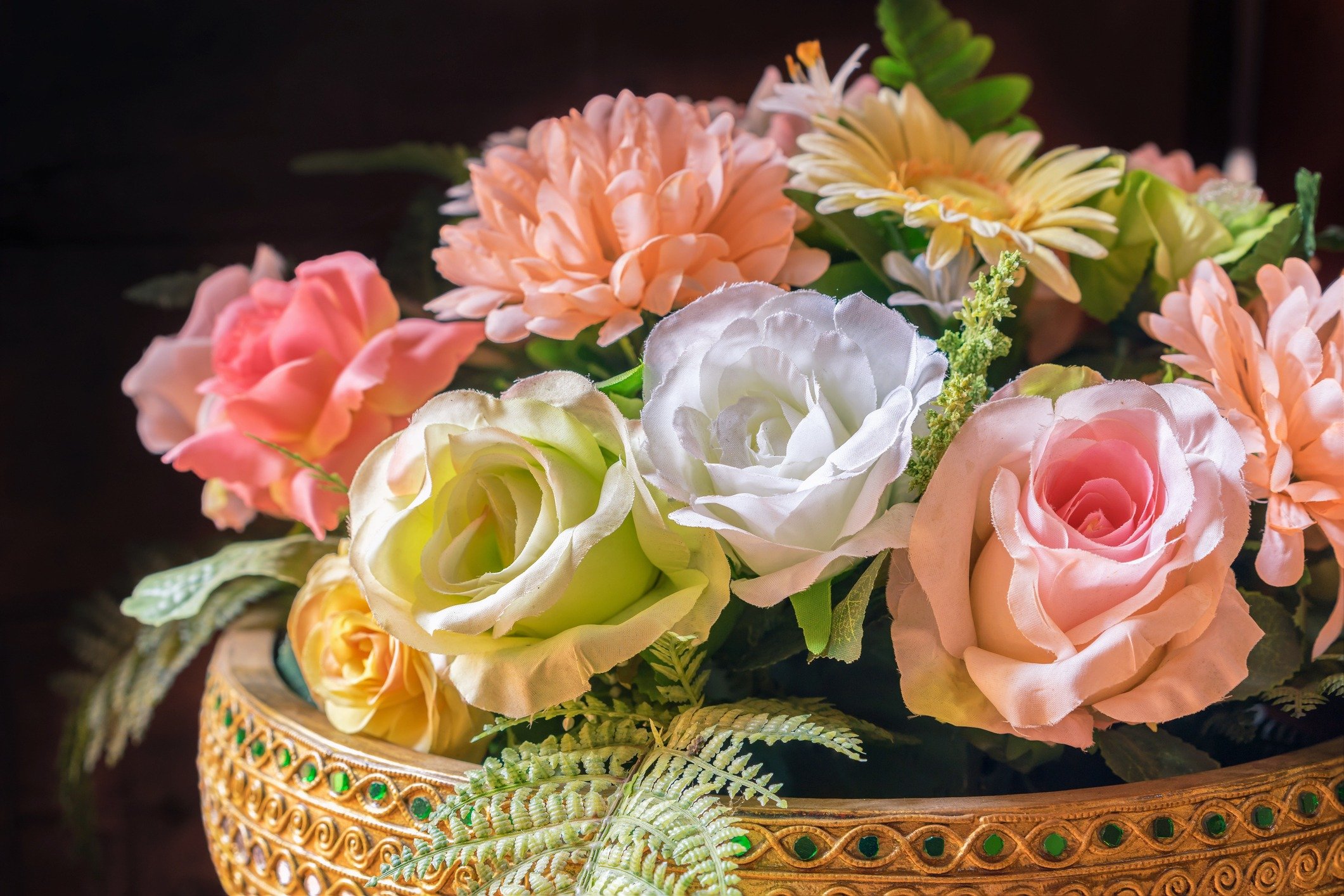 Live plants improve the air quality in your home; fake ones just look sad and collect dust. Leave the laughably fake silk flowers in the '90s, and pick up a few living fiddle leaf figs instead. Have a black thumb? Try one of these house plants that are (almost) impossible to kill.