His Failed Attempt to Get on a Food Network Show in 2004 and Other Food-Related Secrets Nobody Knows About Guy Fieri
Everybody knows Guy Fieri as the host of Diners, Drive-Ins, and Dives with a loud personality, but not many people know how he got there. Read on to learn about Fieri's culinary journey, and food-related secrets you may not know about this infamous Food Network star.
1. Guy Fieri saved enough money as a kid to study in France for a year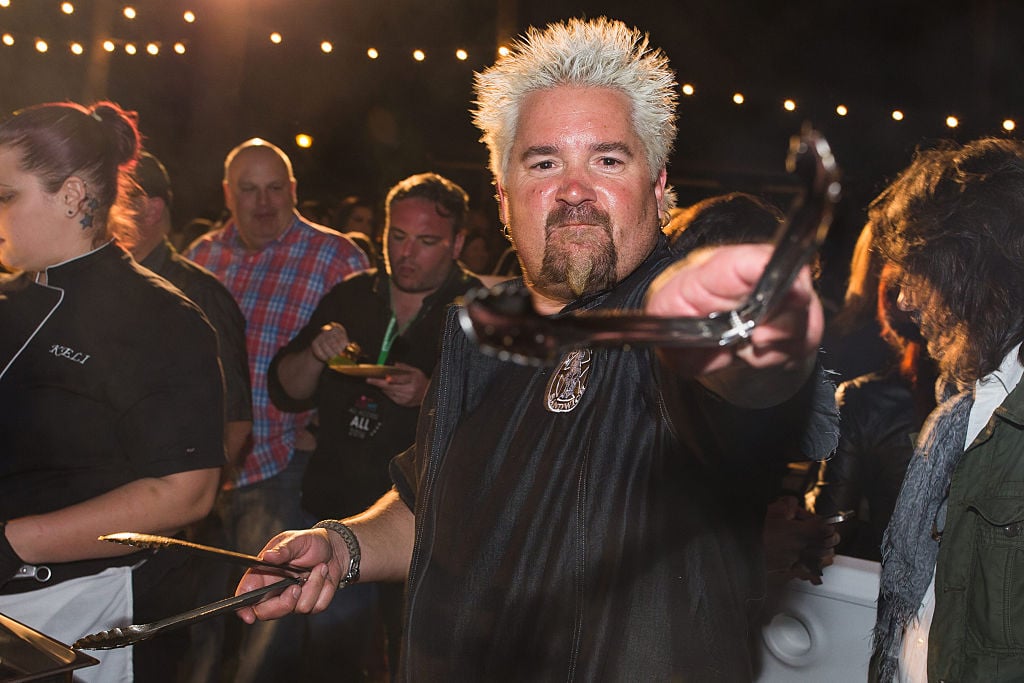 Say what you will about Guy Fieri, but he's been a hard worker since day one. When he was in fifth grade, he started saving money to study in France by running a pretzel cart. At the age of 16, he moved to Chantilly, France for a year to study. Unfortunately, he reportedly had a horrible time (he was given a tiny, uncomfortable room with no phone access).
Next: He learned about food in France. 
2. France is where he realized his love of food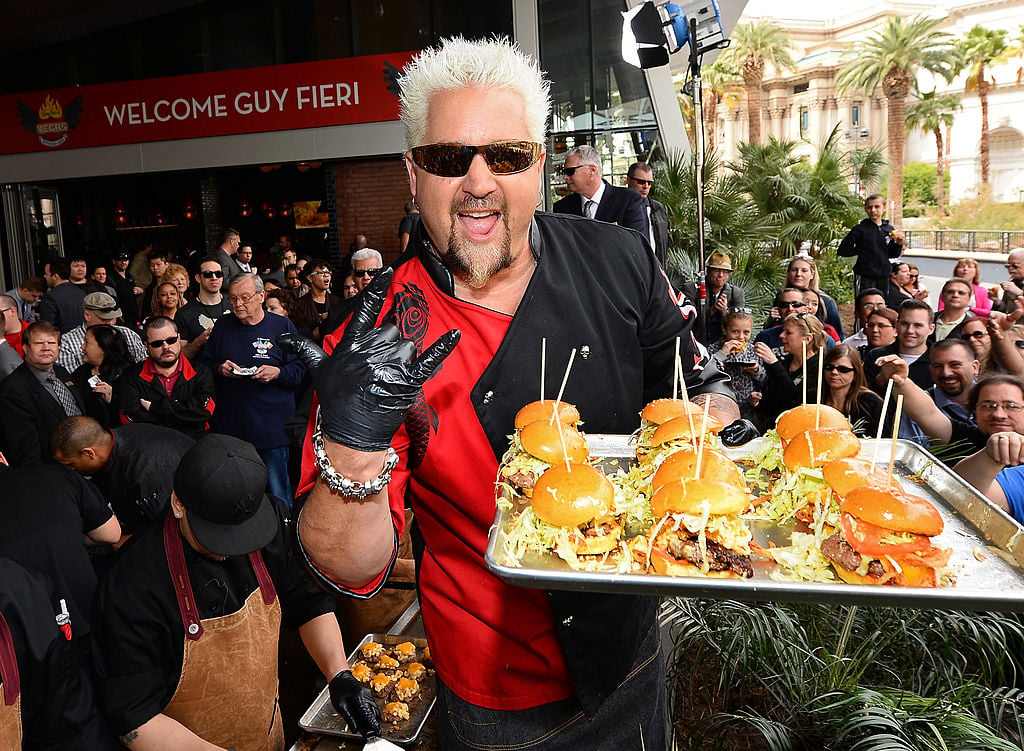 Though he didn't have the best time studying abroad, he did discover his passion for food through French cuisine. "Believe it or not, it was classic French fare — pâté, escargots, sheep's tongue, and the like — that was his first culinary love, not the uber-American fare that he's come to be known by," says The Daily Meal.
Next: This was the dish that made Fieri know he had to pursue the culinary arts. 
3. Steak frites
The meal that really cemented that he wanted to pursue food for the rest of his life was a dish of steak frites at a tiny restaurant in the South of France, according to Fox News. The outlet compared the experience to Julia Child's famous experience with sole meuniere.
Next: Fieri doesn't have this in common with most chefs.  
4. He didn't attend culinary school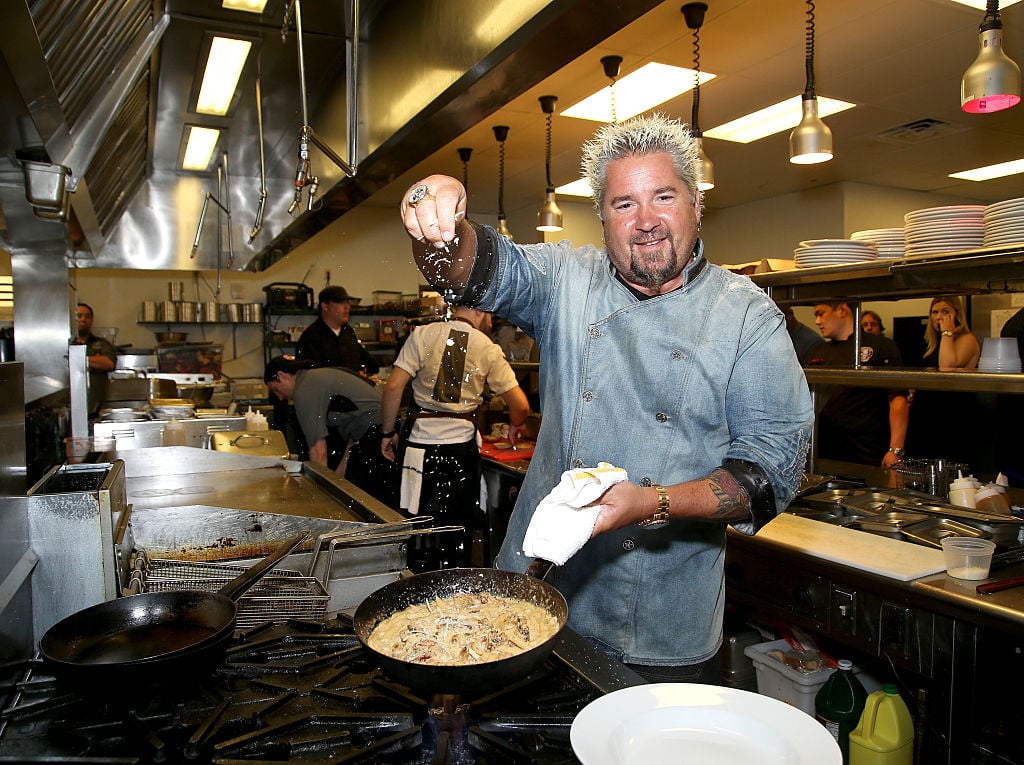 Surprisingly, despite his love of food, Fieri didn't attend culinary school. Instead, he earned his bachelor's degree from the University of Nevada in Hospitality Management. While he was there, he was a part of the Alpha Tau Omega fraternity, reports Fox News.
Next: He almost got fired from one of his first jobs by doing this 
5. Louise's Trattoria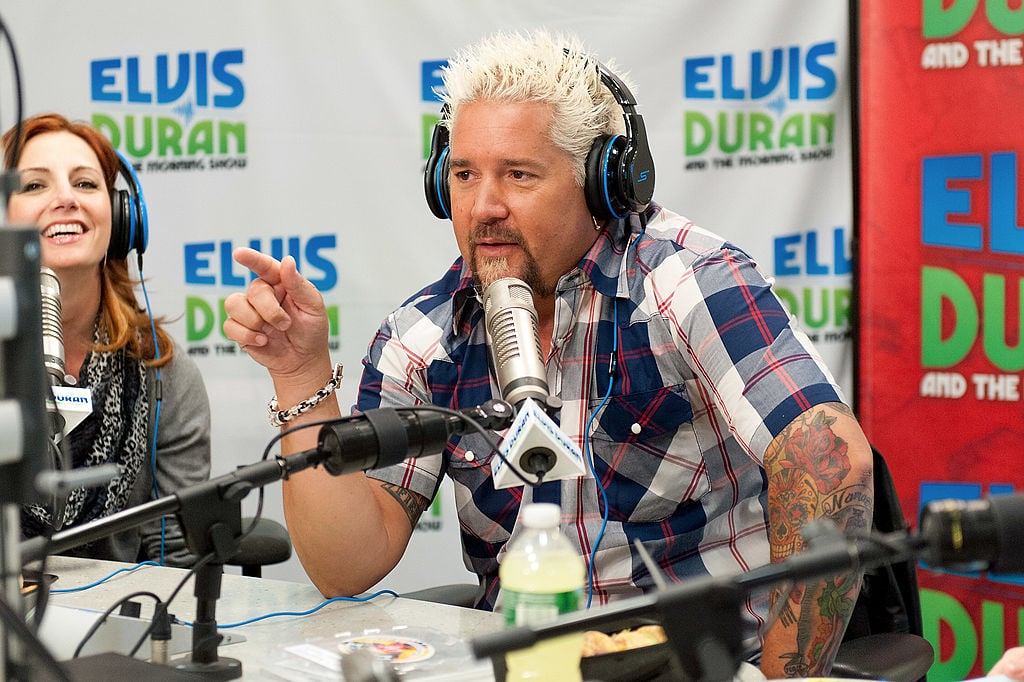 After college, Fieri scored a job at the popular Italian chain restaurant, Louise's Trattoria. However, he was almost fired for wanting to diversify the menu. According to The Daily Meal, he added a tortilla soup to the lunch menu, and it didn't go over well with his boss.
After this job he opened his first restaurant, Johnny Garlic's, in Santa Rosa, California (where he calls home to this day).
Next: His food idol 
6. Emeril Lagasse is a big inspiration for Fieri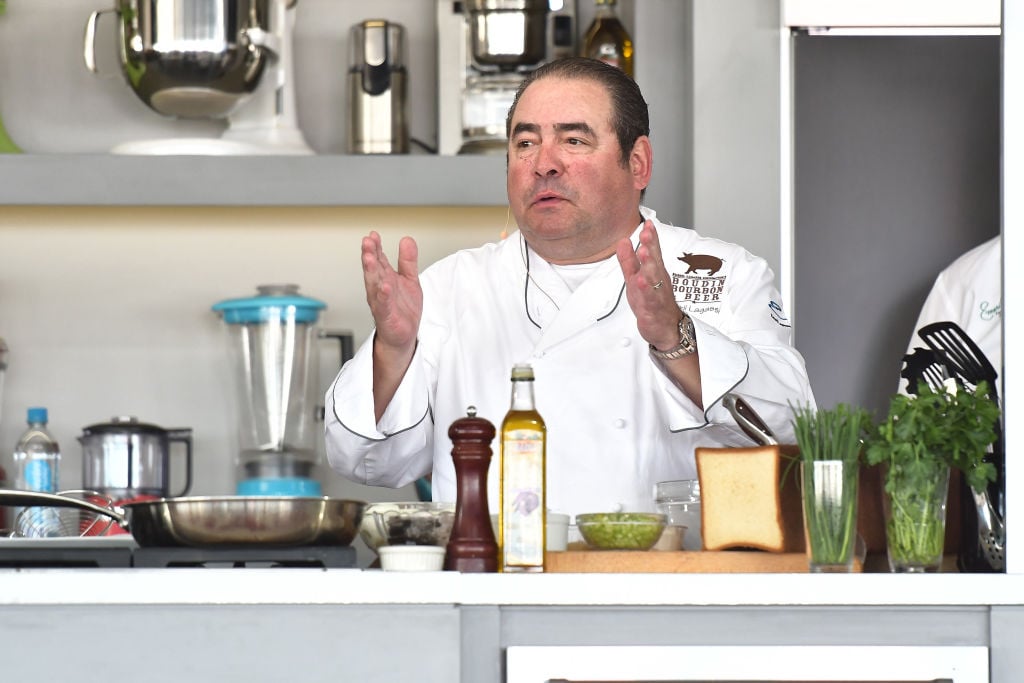 Fieri was hugely inspired when he saw Emeril Lagasse on an episode of Good Morning America. He was in awe of his confidence and charisma. "As he watched Lagasse strut his stuff and keep the audience in the palm of his hand, Fieri was blown away by how cool Lagasse was, and it served as a major inspiration for him," reported The Daily Meal.
Next: His first failed Food Network audition
7. His failed Food Network audition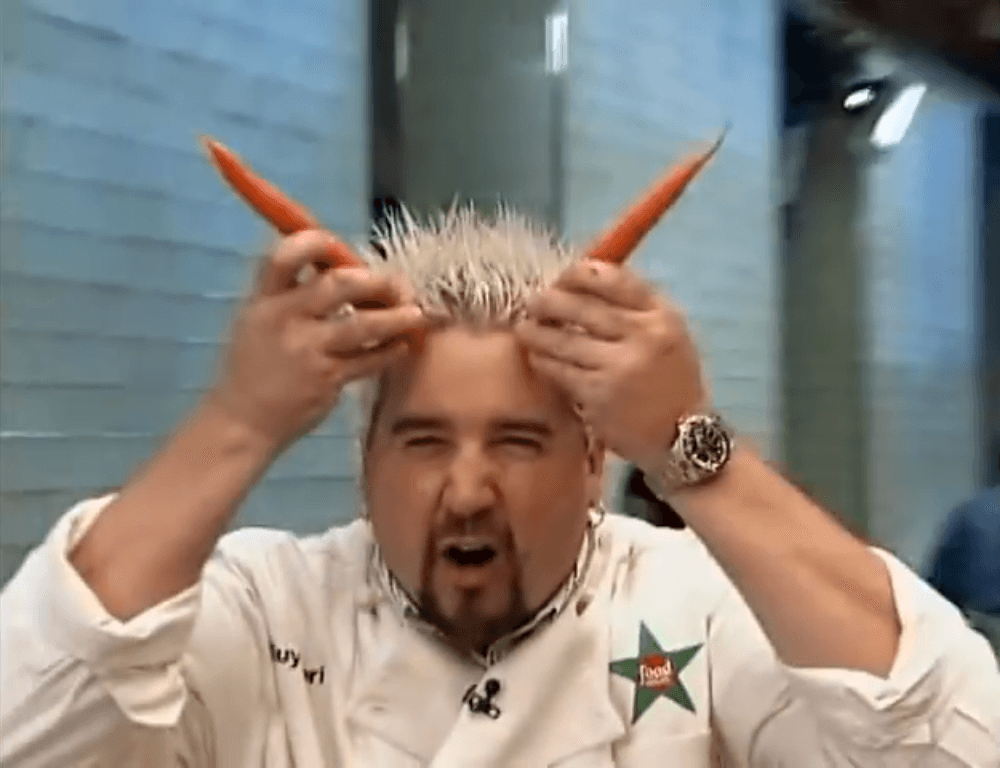 Fieri may have won the second season of The Next Food Network Star, but that wasn't his first attempt to get on a Food Network show. According to Fox News, he auditioned to be on a barbecue show in 2004 and it went nowhere. He had to be convinced to give it another shot (good thing he did!)
Check out The Cheat Sheet on Facebook!