These Home Decor Mistakes Could Actually Kill You
When your decorate your home, just about anything goes. We might advise you to steer clear of some of the worst home decorating trends. And you might want to avoid undertaking the renovations that homeowners regret the most. But otherwise, there aren't too many ways to go wrong — at least until your safety gets involved.
In fact, many popular home decor mistakes can actually be incredibly dangerous for you and your family. Worst-case scenario: A few can actually kill you. Read on to discover the most dangerous home decor mistakes you definitely don't want to make.
1. Using vintage lights with old wiring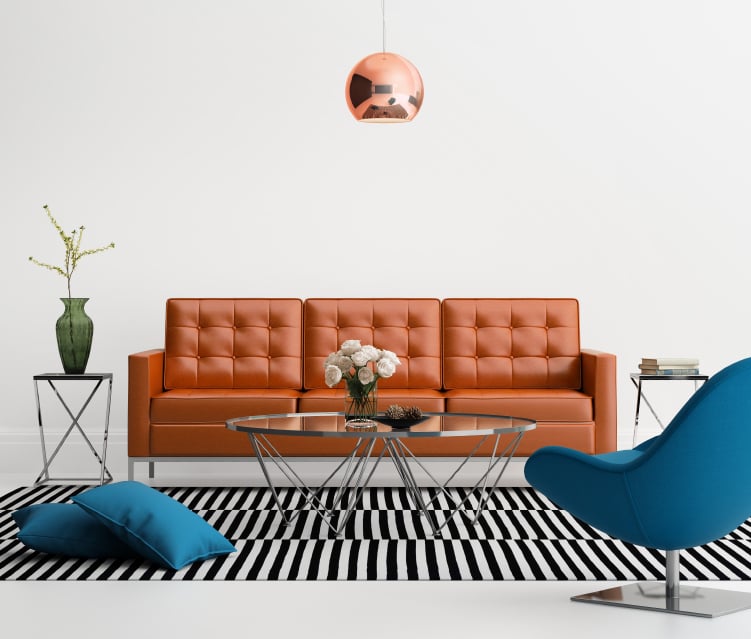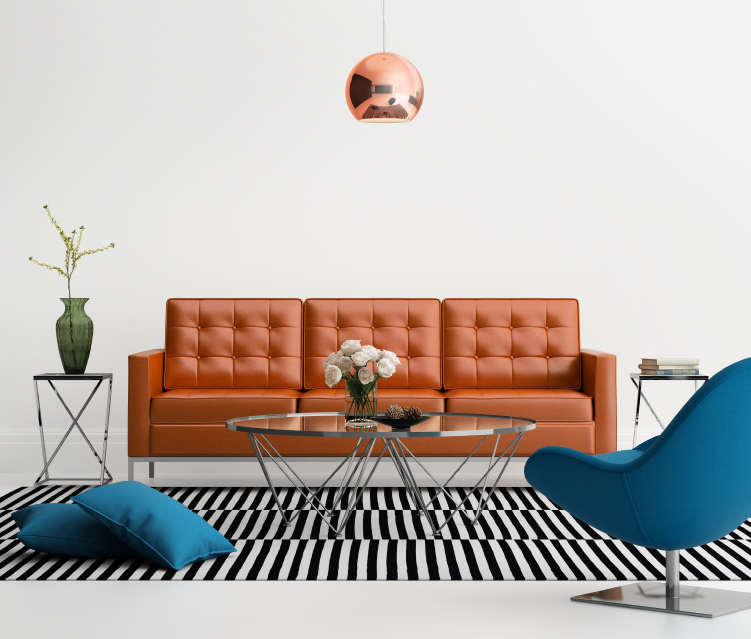 We love antique and vintage lighting. After all, they offer a great way to achieve your favorite look, whether you love Victorian style, live in a very mid-century modern home, or anything in between. But when you buy old lamps or pendant lights instead of new ones, you need to be careful about your lighting's potential as a fire hazard. Most of the time, the safest option is to rewire the fixture. You can do it yourself or enlist the help of a friend. Or, you can even take it to a lighting store to have a professional rewire it. Always ensure that you use light bulbs of the correct wattage. And keep in mind that it never hurts to ask an electrician if you have safety questions. 
2. Leaving candles burning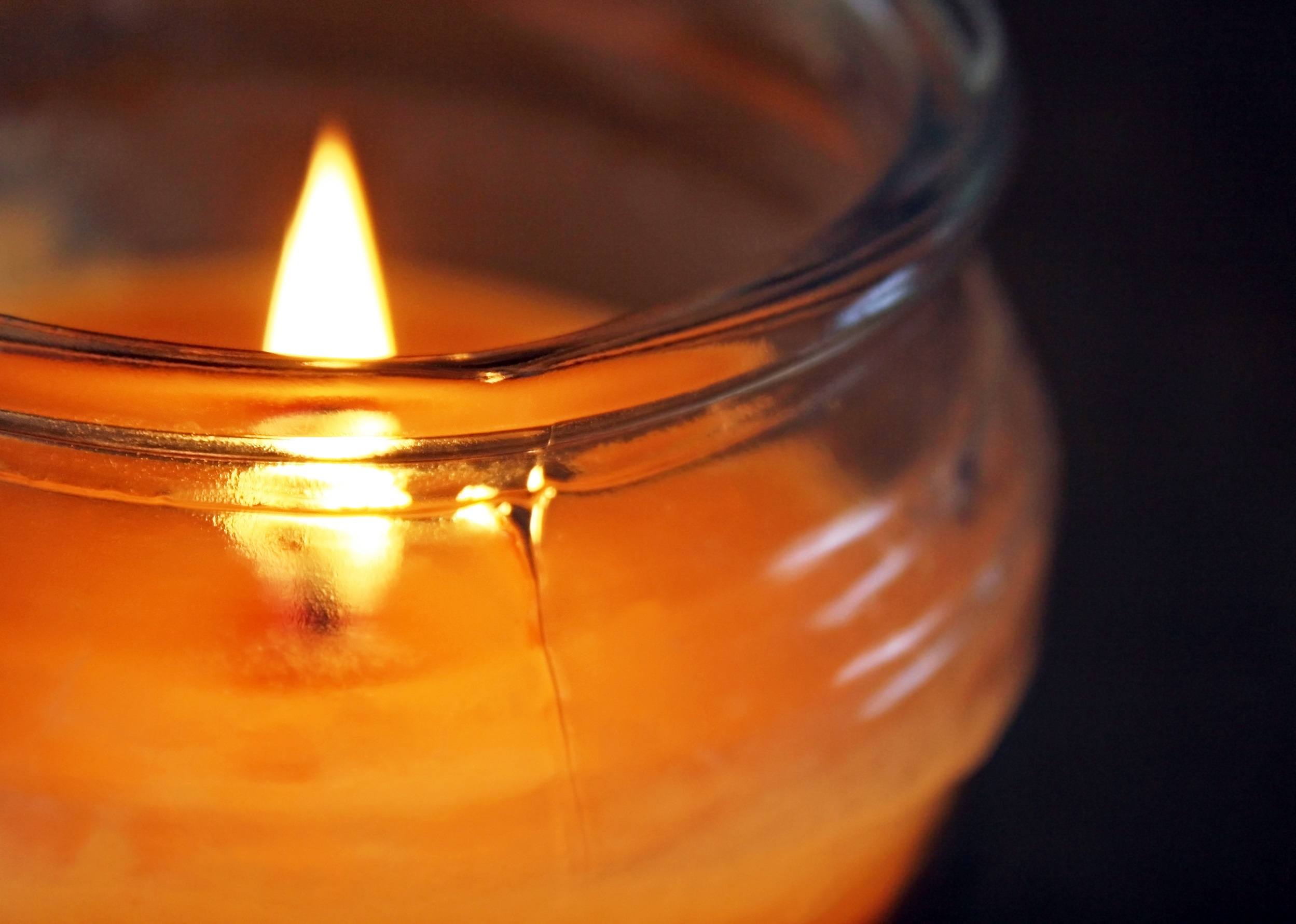 Candles make a gorgeous — and often, inexpensive — statement. You can place them on your table, your mantel, your countertop, and plenty of other places around the house. But leaving them burning unattended is another dangerous mistake. Even leaving candles on surfaces where they can easily get knocked over, or placing them next to flammable objects, can also pose significant danger. It's always a good idea to use fireproof holders for your candles. And if you find yourself constantly forgetting to blow them out, perhaps switch to flameless or battery-operated candles. 
3. Using decorations that contain dangerous compounds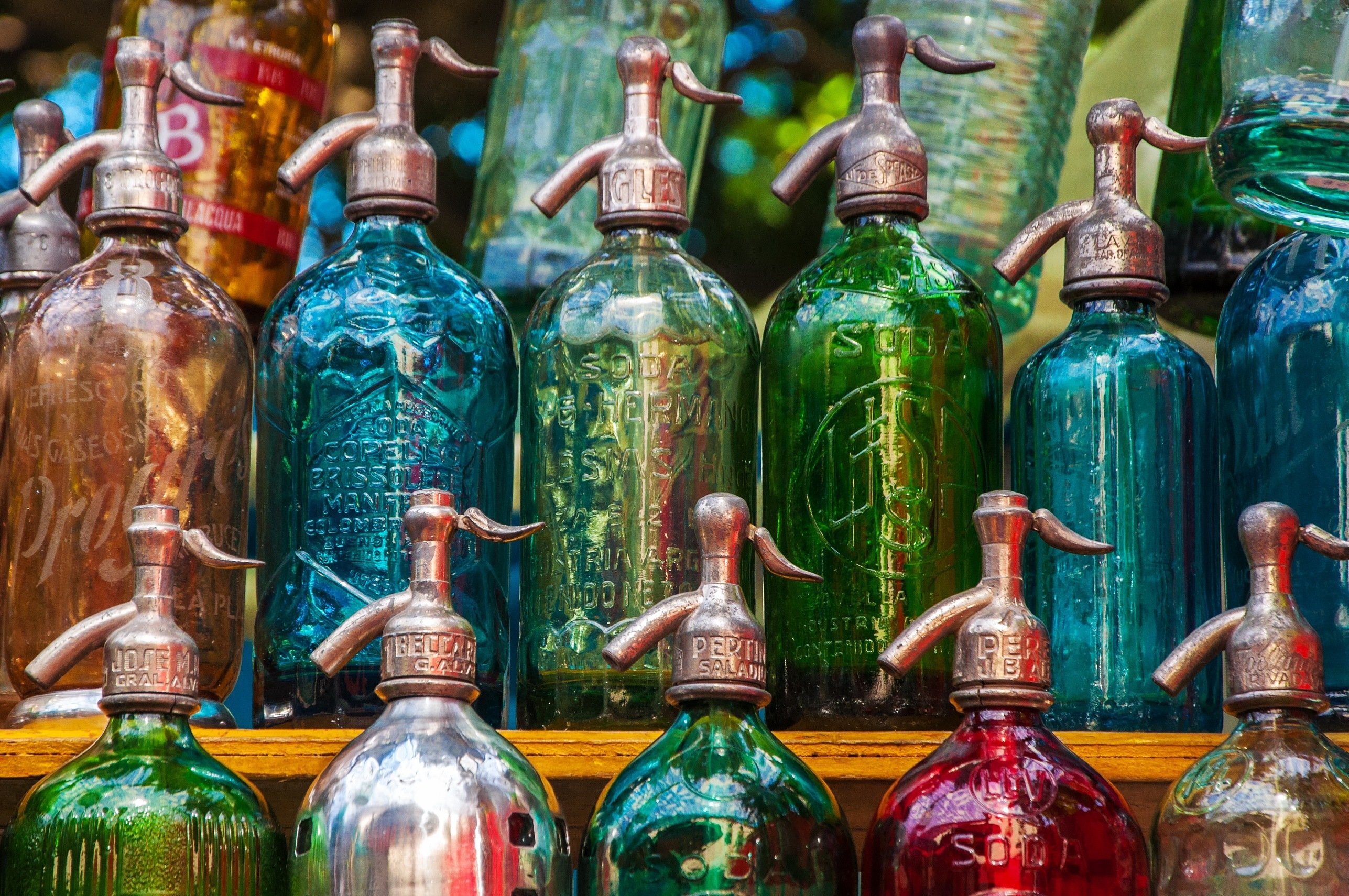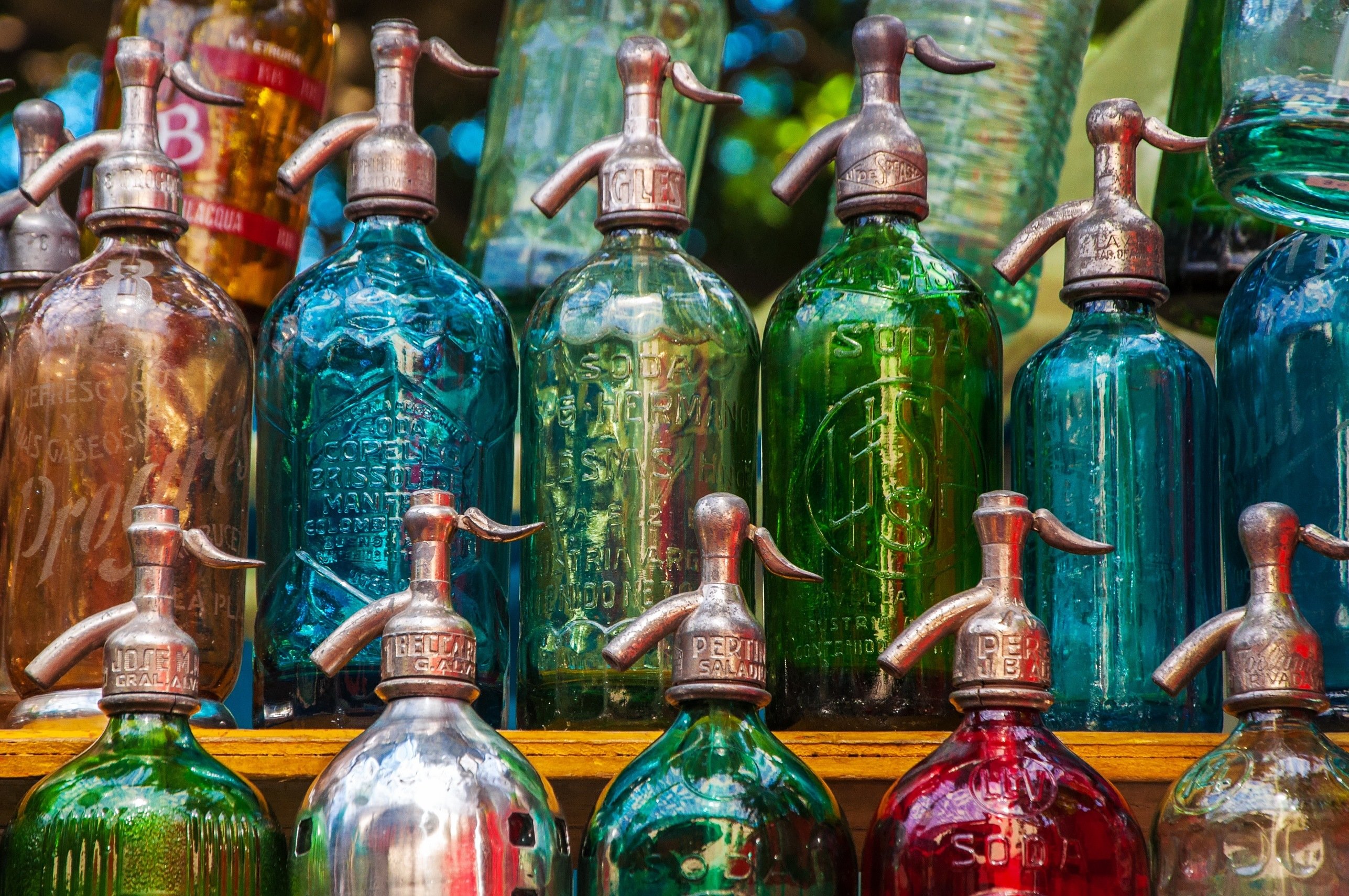 Many vintage and antique home decor items, from small accent pieces to holiday decorations, contain dangerous compounds that can have some major effects on your health, or the health of your family members. Vintage holiday decorations, especially, contain many poisonous or toxic compounds, even lead. Brand-new holiday decorations aren't off the hook, either. Even the small items you keep out year-round can contain a variety of different compounds that you don't want anybody consuming. So it's a good idea to keep those items out of the reach of small children — and to wash your hands after handling vintage items.
4. Cultivating toxic houseplants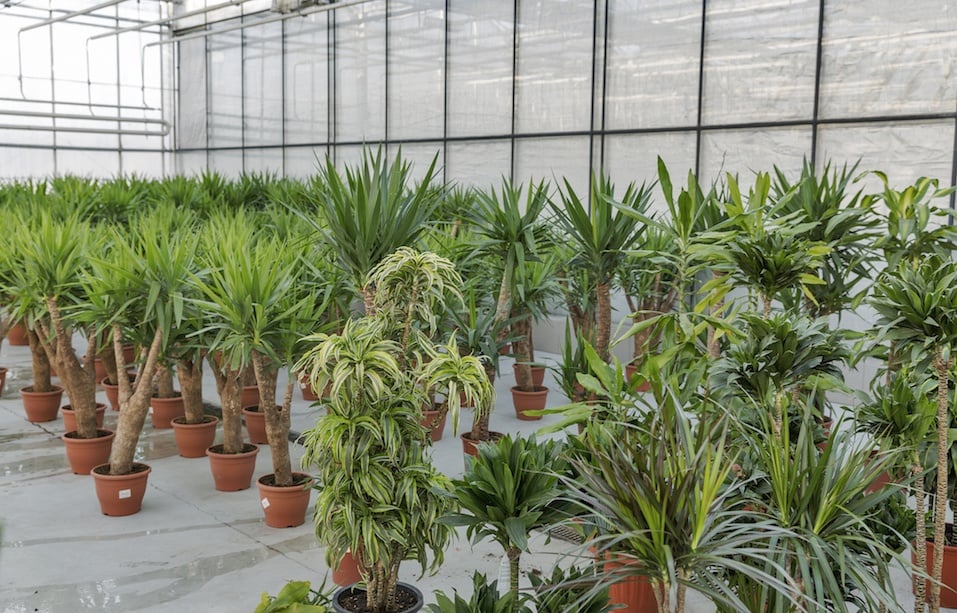 Most adults won't be bothered by toxic houseplants. But they can be extremely dangerous for both children and pets. Small children, especially, don't know that you can be poisoned by eating the leaves, berries, blossoms, or roots of some plants. Even letting the sap or juices of some plants touch your skin can be dangerous. Some of the plants that are toxic to pets can also pose dangers to humans, especially small ones. Even the peace lily, a common houseplant, can kill a person or a pet who ingests it. Additionally, keep in mind that even non-toxic plants can pose risks. Heavy plants can topple over, especially if they aren't in similarly heavy planters. Plus, spines, thorns, and even sharp leaves can do some real damage. 
5. Leaving old paint in place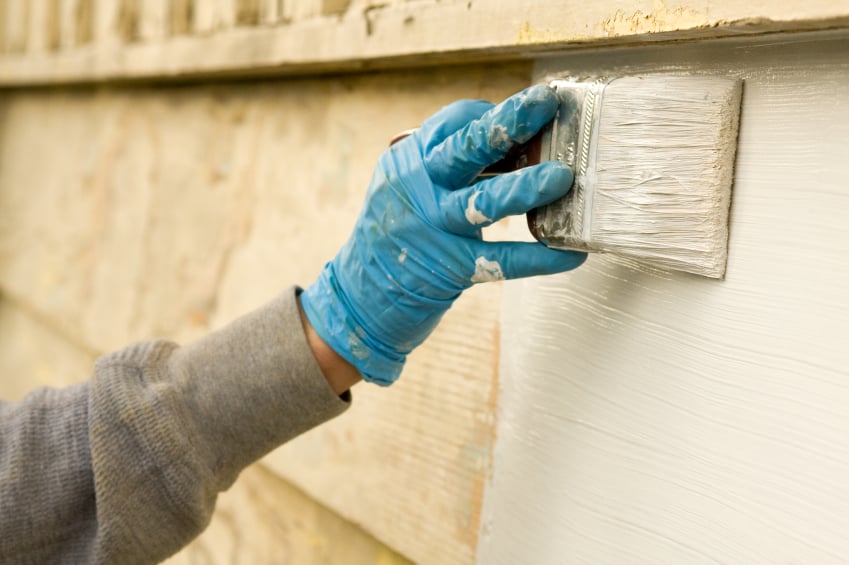 The Nest reports that if your house was built before 1978, there's a good chance that it contains lead paint. Lead paint isn't harmful if it's in good condition, with no chips or cracks. But it's toxic when inhaled or ingested, which happens a lot more easily if it begins peeling. Lead exposure poses dangers for everybody, but especially pregnant women and children under the age of six. If you think you have lead paint in your home, don't just leave it, even if you like the color. Get it inspected by a professional. And if you need to remove it, hire a certified lead abatement contractor instead of doing it yourself.
6. Hanging your TV over the fireplace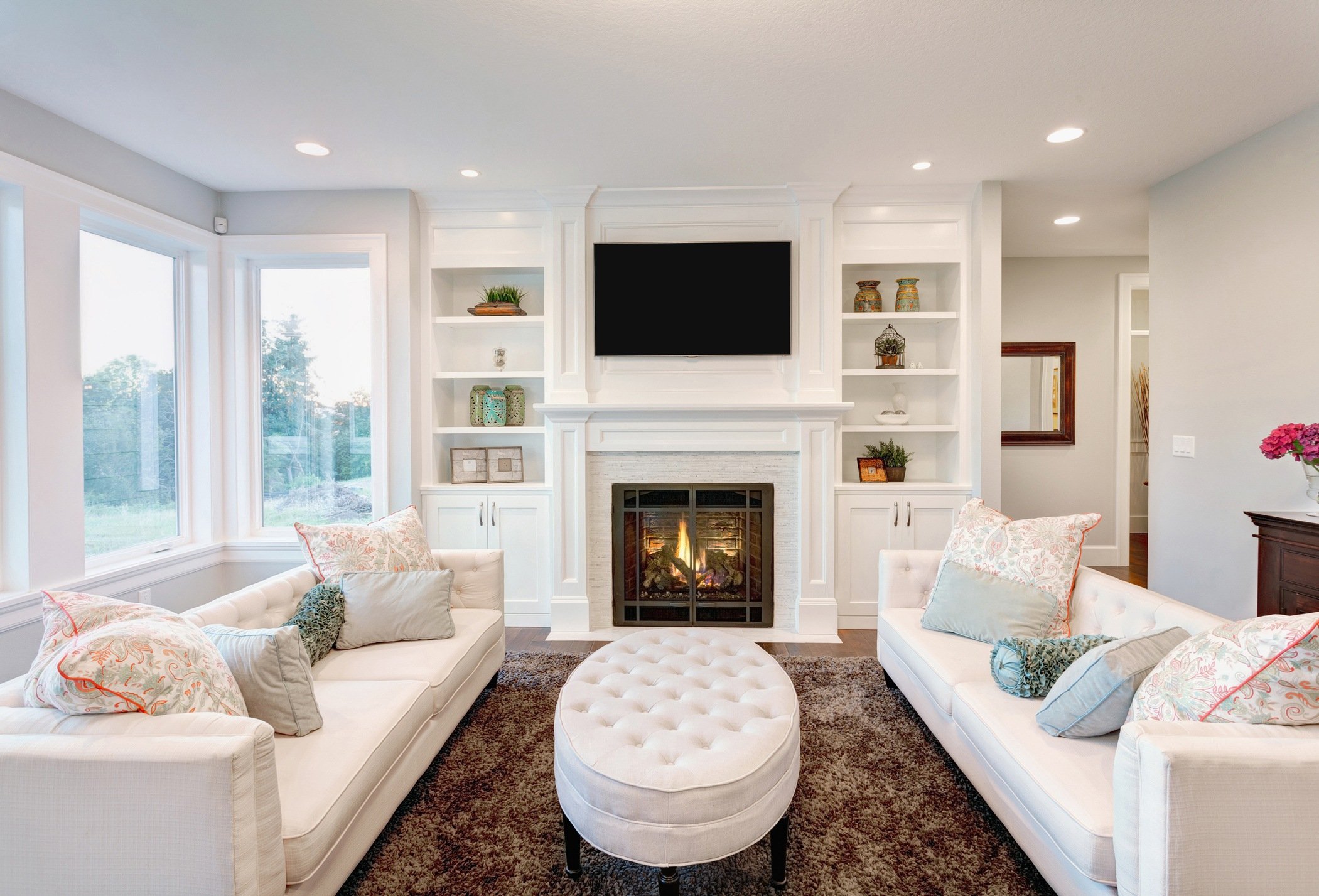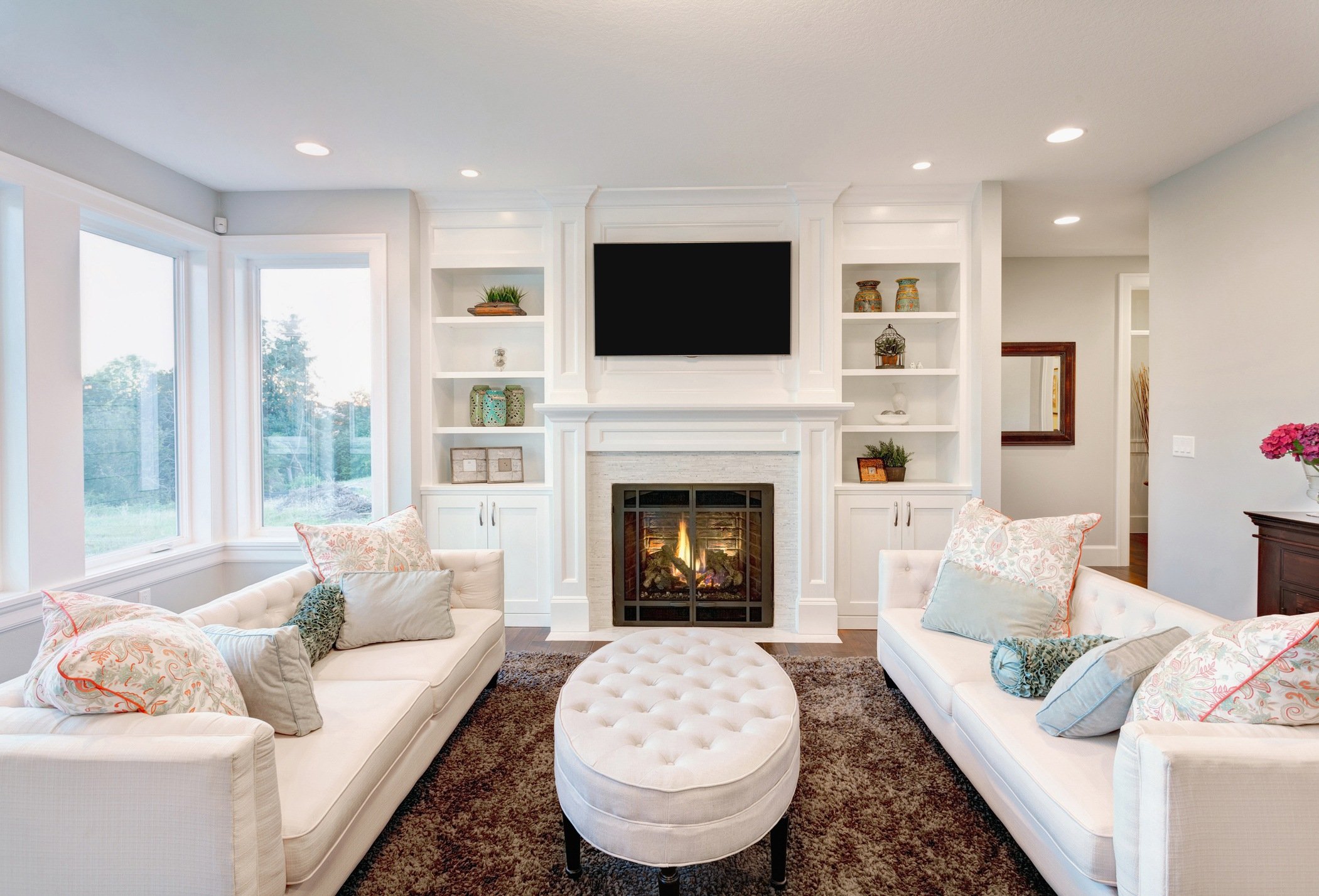 Installing your TV above your fireplace is a major design mistake — one that can actually be dangerous. As Digital Trends reports, "most electronic devices simply operate best and most reliably at lower temperatures. Beyond that, excessive heat can cause temperature-sensitive materials to degrade quickly, and conductive materials can even sprout little metal whiskers, causing shorts within the TVs circuitry." Televisions may not start fires very often, but you can't really rule it out as a fire hazard, either. 
7. Using vintage appliances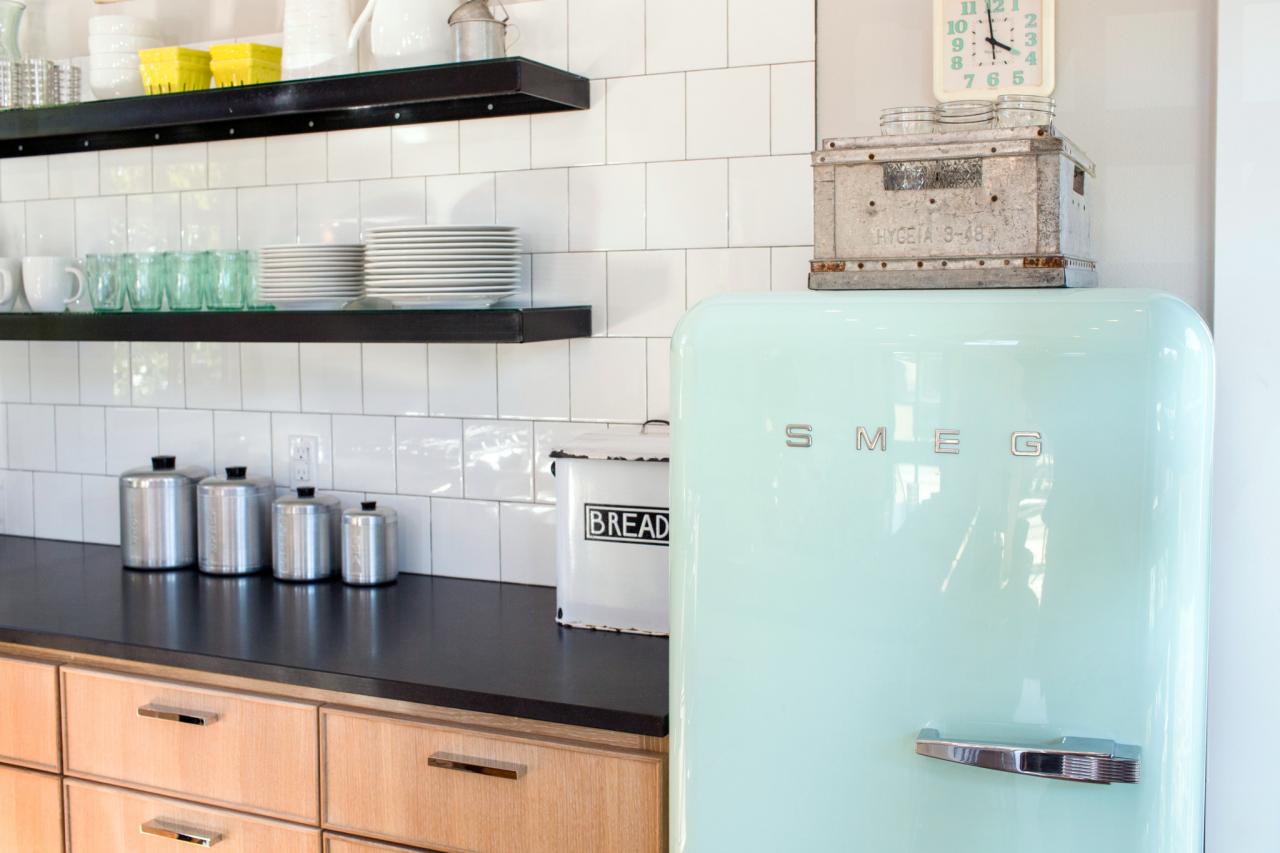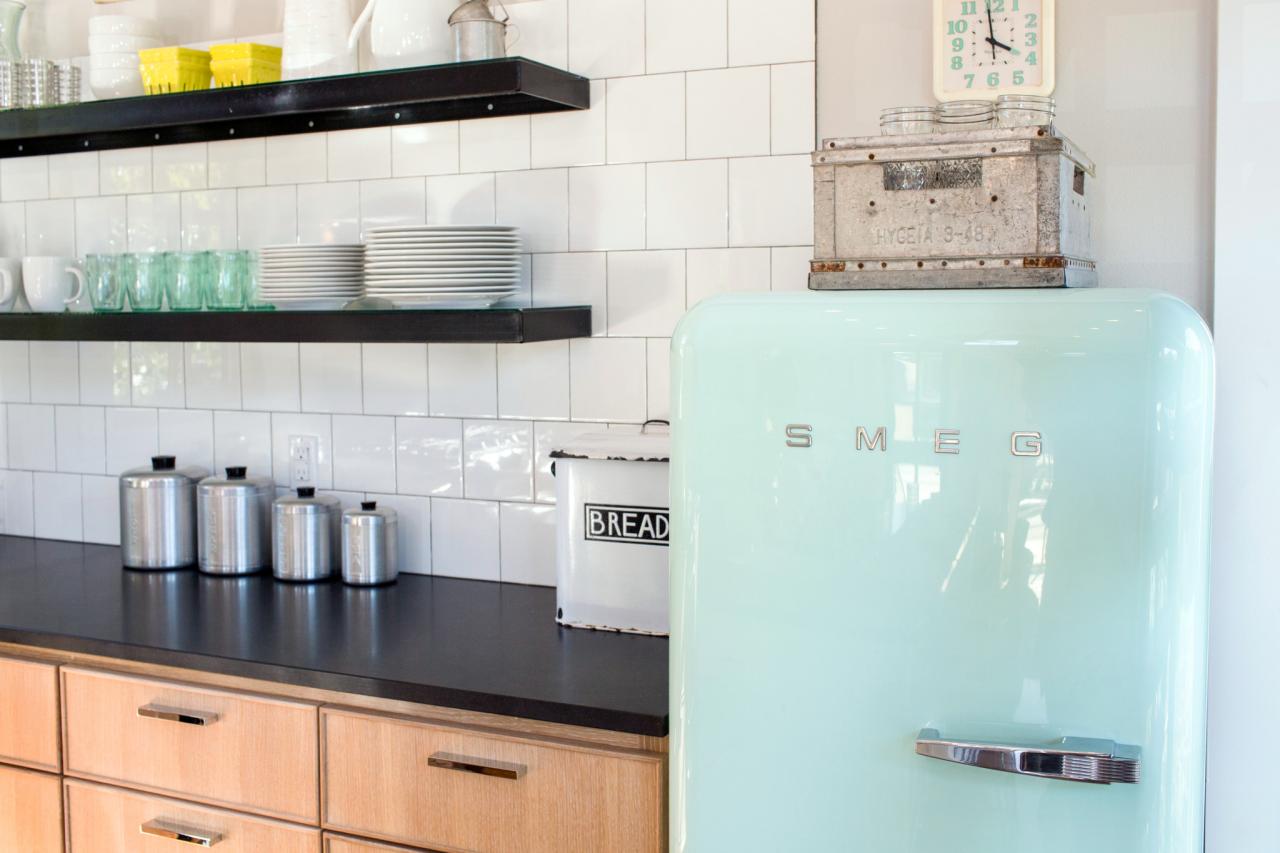 New appliances typically have safer wiring and more safety versions than vintage versions. So vintage appliances, even those that seem to run without any problems, can pose some major safety hazards. This Old House reports that even though you may love your antique fan or your vintage coffeemaker, they "were made according to antiquated safety codes and may include frayed or damaged wires." The publication's advice? "Have them rewired, and, in general, stick with modern equipment that comes with a UL mark, signifying that Underwriters Laboratories has vouched for the item's safety in actual use."
8. Failing to anchor your furniture to the wall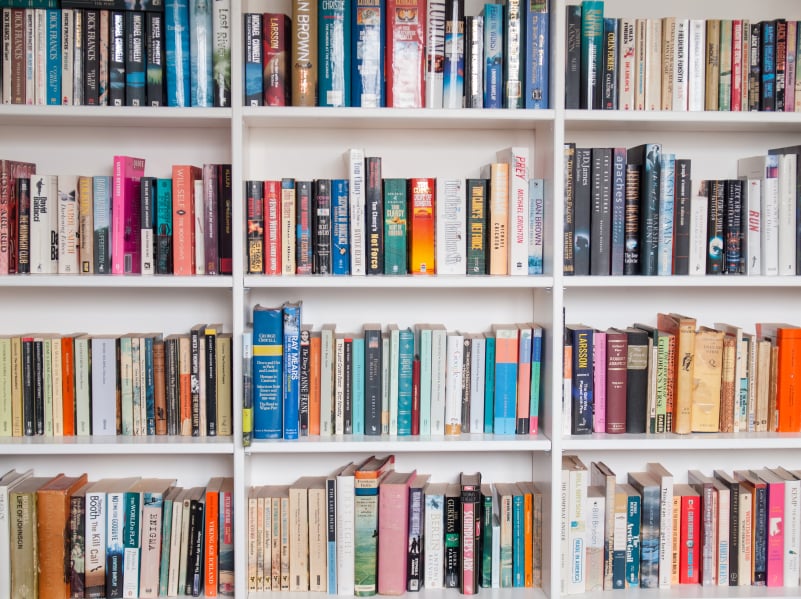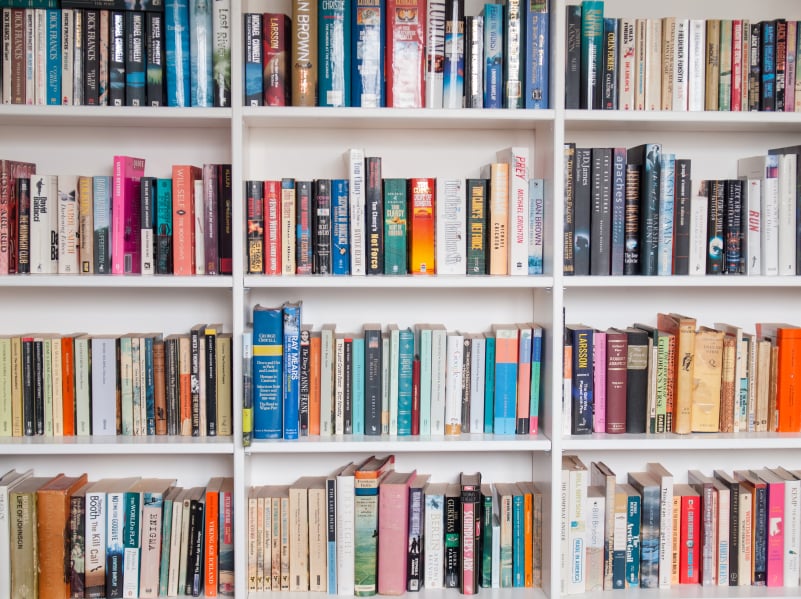 Nobody likes to think about it, but failing to anchor heavy pieces of furniture to the wall can have fatal consequences for small children. You should always follow the furniture manufacturer's instructions to securely anchor your dresser and your bookcase to the wall. That way, if a toddler tries to pull himself by a shelf or a drawer, the piece of furniture will stay put. Anchor your furniture not only in the playroom and nursery, but in all rooms of the house to keep wandering kids or grandkids safe.
9. Not stopping furniture on casters from rolling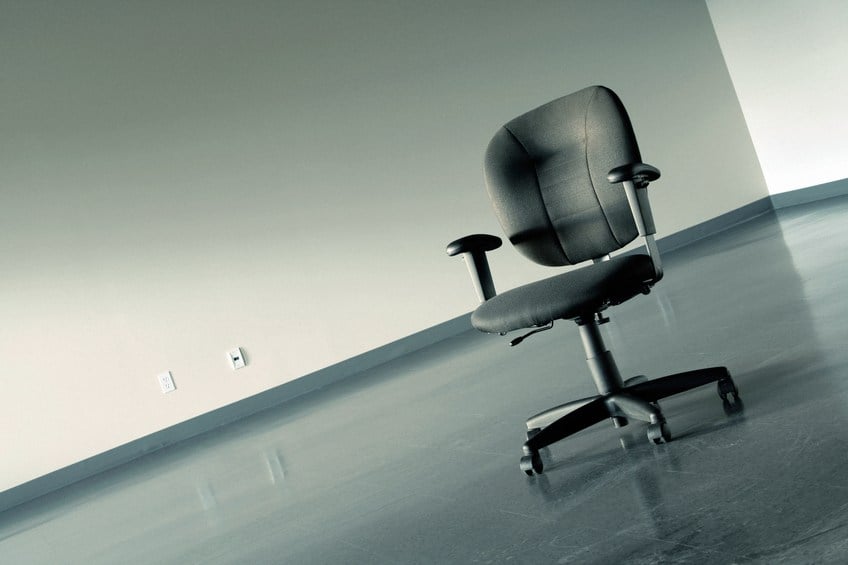 If you have kids or grandkids around, you've probably given some thought to how you can childproof your home. But you might have forgotten one important task: childproofing any furniture that rolls around on casters. From your bed to your office chair to your bar cart, furniture that rolls around can pose a safety hazard for children and even for elderly people. In order to prevent falls and other injuries, you should make sure that that furniture can't roll unless you want it to. Use the built-in wheel-locking mechanism, or replace the casters with new casters that have brakes.
Check out The Cheat Sheet on Facebook!