Hosting a Party? 6 Tips for Stocking the Ultimate Bar
While heading to the bar is a no-brainer for meeting up with friends, it's rarely all that enjoyable. If you go during happy hour, you're forced to fight for a table and have to shout your entire conversation. Go when those deals aren't up for grabs, and you'll spend a small fortune on a few rounds of drinks. Neither option is all that appealing, which is why you should opt for throwing your own bash.
Hosting a get-together means you get to control the music, there's no dress code, and your friends can chill as long as they'd like. Deciding to host is the easy part. It's picking out the beverage selection where things can get a little hairy. Figuring out what types of drinks to get can be intimidating since everyone has their own preferences. Fear not, because it's a lot less difficult than you think. We spoke to three industry experts to get the lowdown on how to take the guesswork out of stocking the bar for your next gathering. With these tips, hosting a party will be easier than ever.
1. Batch cocktails are a life-saver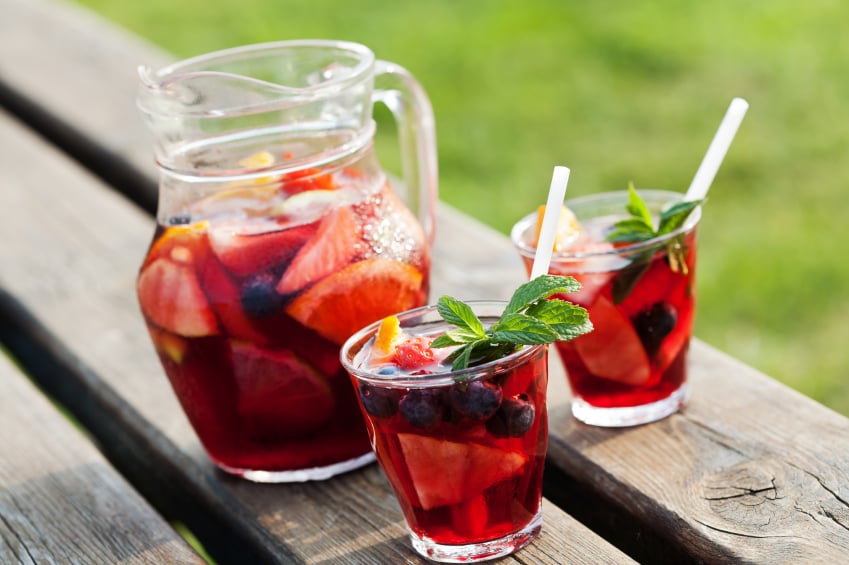 Creating a fancy bar set up with mixers, spirits, and shakers might seem like a good idea, but it could actually be a huge disaster. Most people won't know how to mix their own drinks, and you don't want to find yourself stuck making cocktails all night. A little bit of advanced preparation will save you a huge headache.
"When you're throwing a party, you never want to be stuck in the kitchen — same goes for the bar," said Jacyara de Oliveira, bar manager at The Sportsman's Club in Chicago. "That's why punches and batch cocktails are great options for guests to serve themselves." If you're extremely pressed for time, consider buying a good-quality, pre-made cocktail. "There are a couple of ready-to-drink options out there exactly for this purpose," de Oliveira said. Her top pick is Crafthouse's line of cocktails, which is available in the Midwest.
2. Consider crowd-pleasers…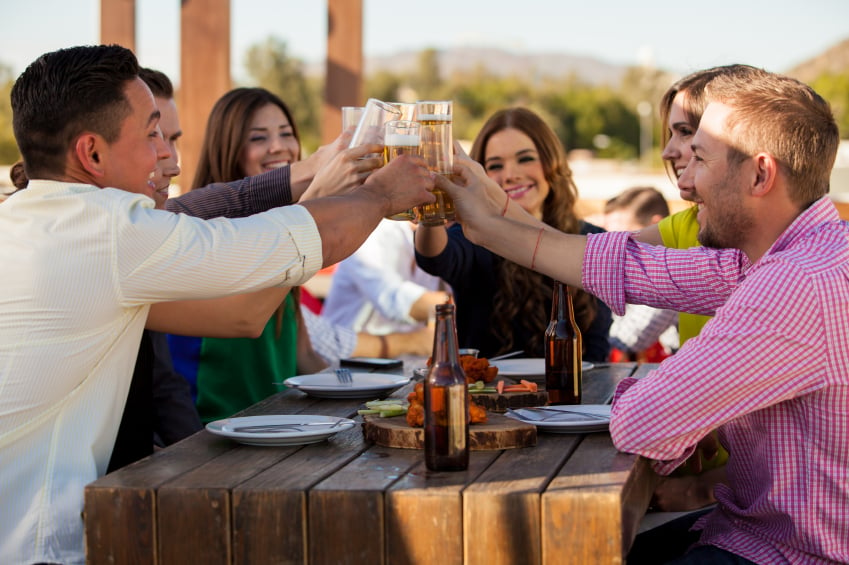 The odds that you'll get everyone's favorite drink are not good. Still, you can meet just about everyone's palate with some careful selections.
Rich Higgins, a cicerone and beer consultant in San Francisco, said his choices for universal favorites include pilsner, witbier, hefeweizen, and saison. "Pilsners from American craft brewers, as well as imports from Germany and the Czech Republic, are high in quality, crisp, and have some bitter, herbal hops to add complexity without reducing drinkability," he said. As for saison, Higgins described the Belgian brews as "dry, drinkable, and food-friendly, with hints of lemon and pepper, finishing with subtle tartness." IPAs, porters, and other intense flavors might be a good choice if you're inviting a lot of beer fanatics, just keep in mind they won't appeal to everyone.
For wine, it's hard to go wrong with something from New World regions, like the Americas, Australia, and South Africa. Jack Mason, sommelier and wine director at Marta in Manhattan, said these sips are appealing thanks to a "generous amount of fruit and overall approachability, making them a great offering for a group of individuals with varied tastes."
If you want to offer some individual spirits, don't complicate things too much. Oliveira said, "having at least a bottle of quality spirit from each category: whiskey, gin, vodka, tequila, and so on, is a good idea." Skip the fancy infusions and obscure selections. And don't let your guests go wild with the bottles. "Do yourself a favor and put a speed pour on the top," de Oliveira said. "People will pour themselves way less at a time than if it were an open bottle."
3. …but be open minded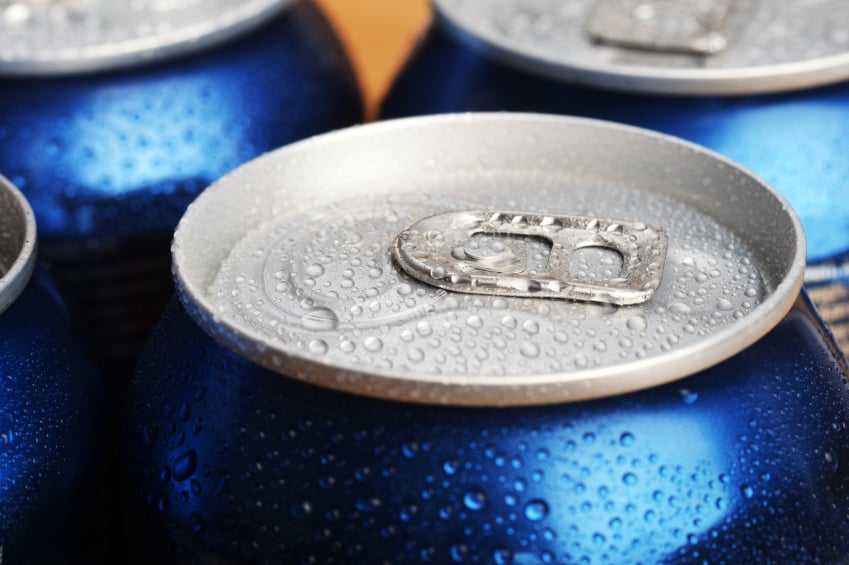 Though it's smart to make selections that appeal to all your friends, don't let fear prevent you from having a little bit of fun with your drinks. "In contrast to fruit-driven styles from the New World, wines from the Old World generally offer a much earthier approach and create a distinctive difference that is fun to highlight for your guests," Mason said. Your buddies could end up discovering a new favorite they never would have tried on their own.
Also, resist the urge to let packaging influence you. While it may have once been a reasonable way to assess quality, the rules have changed. "Don't be afraid to buy canned beer," said Higgins. "More and more often, craft beer is packaged in aluminum cans in addition to bottles. Dissing cans as metallic-tasting and low quality is a thing of the past." The one exception? Wine packaged in cardboard. "Generally, boxed wine is never appropriate for any gathering, unless your get-together also includes keg stands and Jello shots," Mason said.
4. Remember the food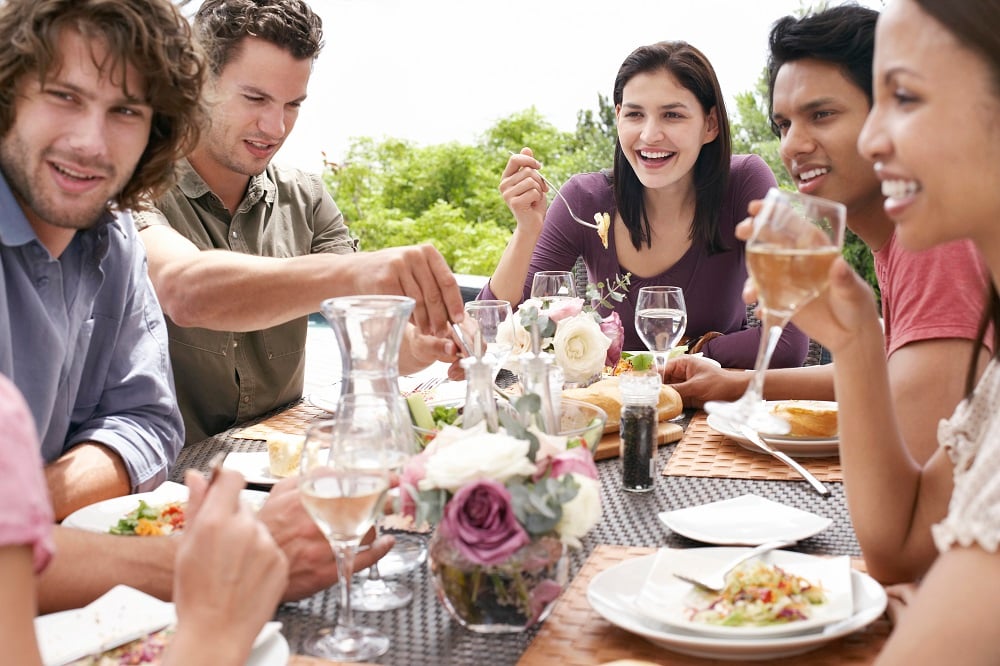 Sticking to just the booze while you're out at a bar might be acceptable, but people generally expect to hang around for a while if they're headed to a friend's house. That means food is an absolute necessity. Higgins said not serving enough food is one of the biggest mistakes people make. "Beer makes people hungry and thirsty," he said. It's also a strategy to make sure no one gets too inebriated, because food helps to slow the rate at which your body processes alcohol.
The type and quantity of food you plan on serving should also play an important role in what you decide to do for drinks. If your gathering is focused on a big dinner, Mason suggested sticking to one white and one red to keep things simple. "Conversely, events like wine and cheese parties or themed wine tastings are great opportunities to take advantage of wider wine offerings as wine becomes more of a focal point of the get-together," he said.
Pairings aren't just for wine, though. "Research and pre-taste possible food pairings for each beer," Higgins said. "Many brewers have food pairings on their websites, and there are great blogs on beer and food pairing." It's even becoming more of a trend with cocktails. If you do decide to offer pairings, just keep it simple. You could even work with a local restaurant or catering company to do some of the food.
5. Don't spend an arm and a leg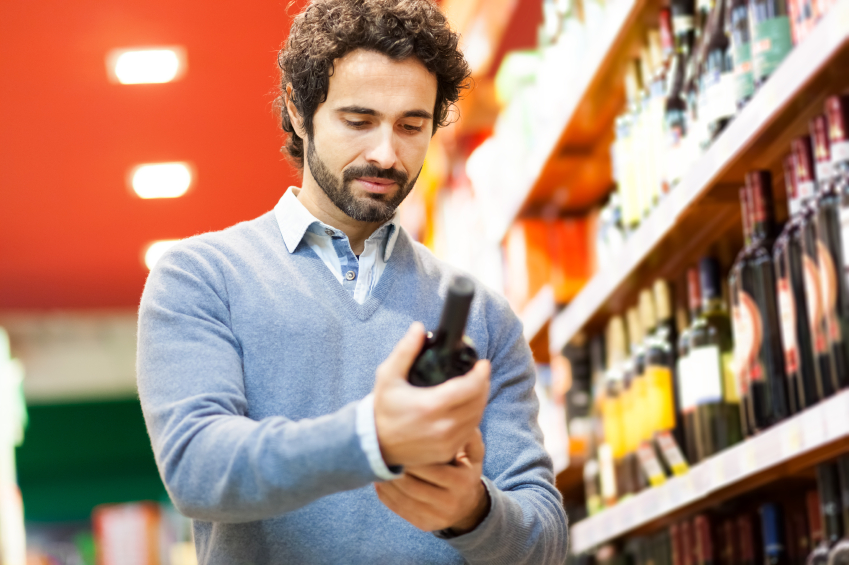 No guy wants to look like a cheapskate, so heading for well-known, top-dollar spirits is a common pitfall. "There are plenty of reasonably priced spirits out there, you just have to do a little research," said de Oliveira. "Go to your local cocktail bar and ask what's in their well. That should be a good place to start."
For the most budget-conscious guys, it's probably smart to do a fair amount of beer. "It's hard to break the bank with beer," Higgins said. "Craft beer is an affordable luxury." Be sure you're going for the good stuff, though. No one's going to be excited to come to a gathering where their only choices are mass-produced lagers.
Even wine can be affordable, as long as you're smart about buying. Mason suggested building relationships with local wine retailers and experts. "They can help you navigate the inventory they have to offer and help point you in a direction that you can rely on and trust," he said. The key is being honest about your budget.
6. Stop stressing so much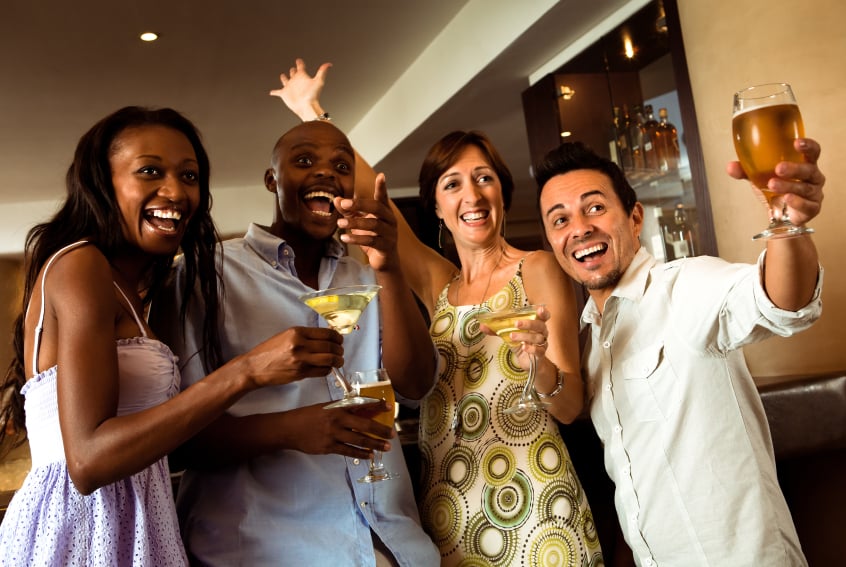 This is the most important rule for stocking up on drinks prior to any gathering. "Everyone's already at the party," said de Oliveira. "The hard job is already done. Have fun and drink up!" Cheers to a great party.
More from Culture Cheat Sheet: