Housekeepers Reveal the Best House Cleaning Tips You're Probably Not Doing
Wish you could get your house as clean as it feels right after a cleaning crew comes through? You can by following these tips! Read on to learn about the best house cleaning tips from housekeepers.
1. Use a cleaning caddy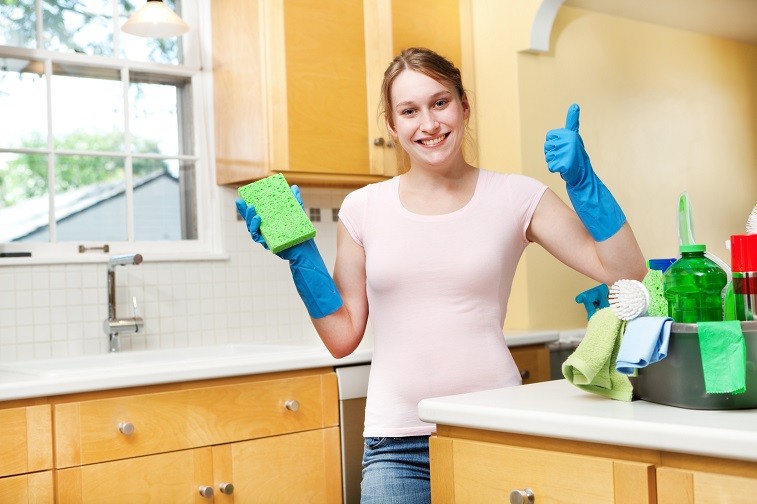 This a true trick of the trade for housekeepers. It's much easier to clean each room when you can carry all of your supplies with you. Instead of spreading out your cleaning supplies in different areas of the house, keep everything together in one cleaning caddy that you can easily transport from room to room.
Next: Save money with this tip. 
2. Don't buy different products for every cleaning task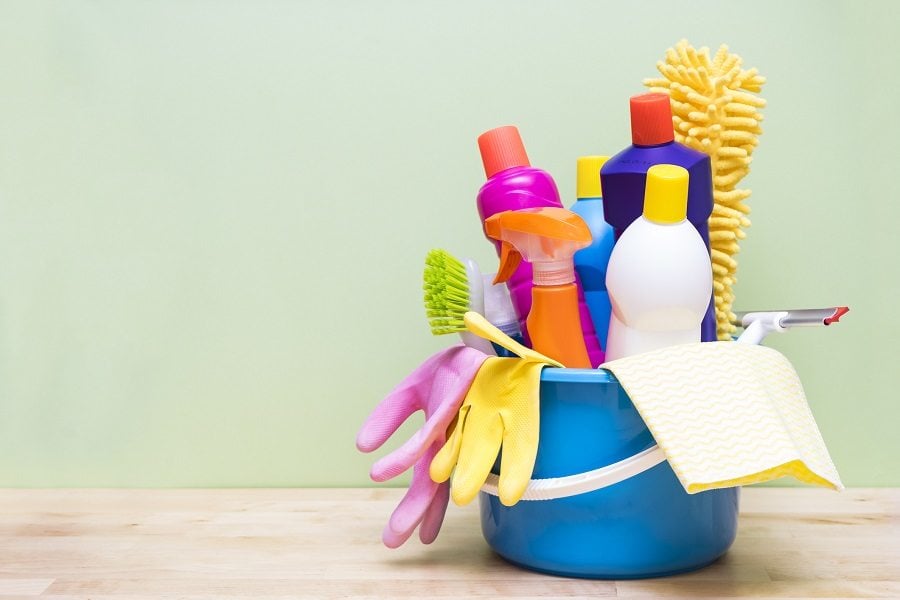 You don't need to buy a different product for every different surface in your home–that's a waste of money. Save space in your cleaning caddy by using all-purpose products that are used by the pros.
"Look for a disinfecting all-purpose cleaner that also cleans glass, a disinfecting cleaner that works on tough spots in the kitchen and bathroom, and a floor cleaner that works on wood and tile," advises the housekeepers at Care.
Next: Always start by doing this.  
3. Declutter before you do anything else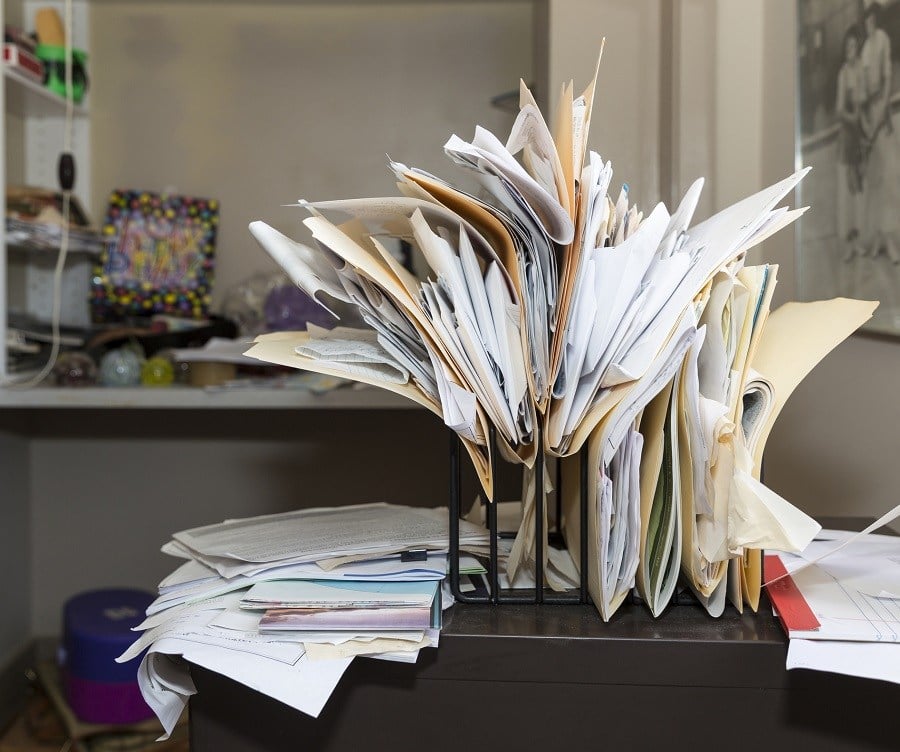 Cleaning around your clutter is never the way to go. Get your home organized and take care of the clutter before you start the real cleaning. Care suggests having your kids help you out by putting away all their toys and clothes while you put away all the junk (like magazines, tablets, etc.) that's piled up in the common areas.
Next: These are the tools you definitely need. 
4. Every housekeeper uses these tools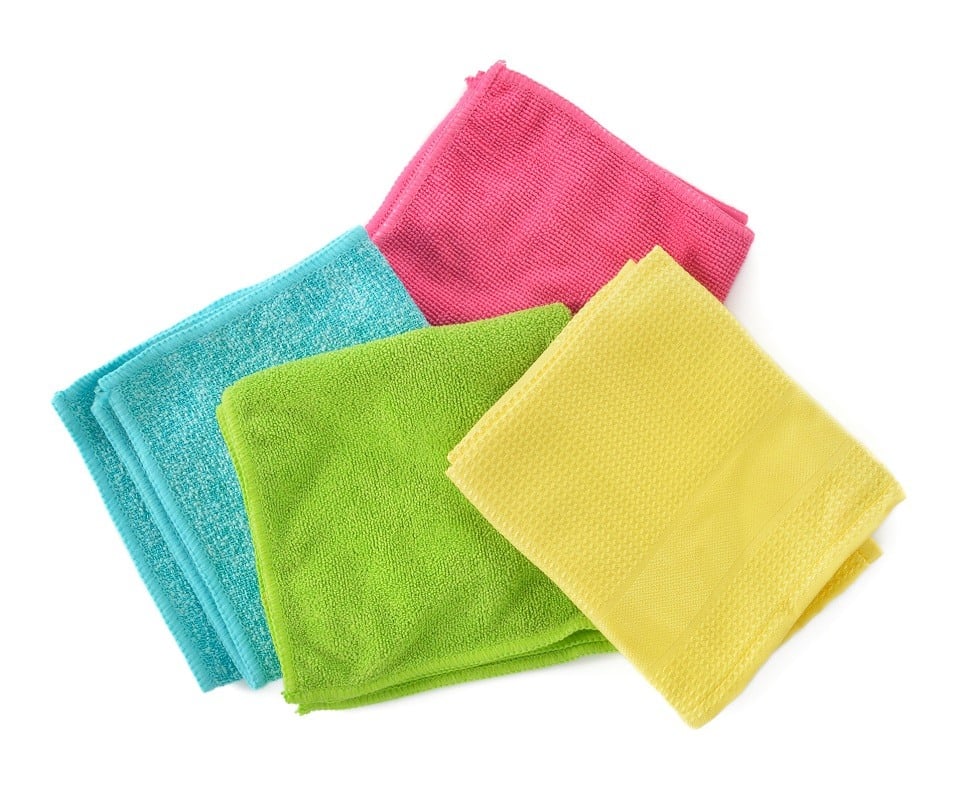 Similarly to the cleaning products, less is more. You don't need a different specialty tool for every little different cleaning task in your home. According to Care, housekeepers always use these tools: microfiber cleaning cloths, sponges, a handle and detail scrub brush, a vacuum that works on floor and carpets, a duster, and a mop.
Next: Don't forget these areas when dusting. 
5. Even if you think you are, you're not dusting everything you should be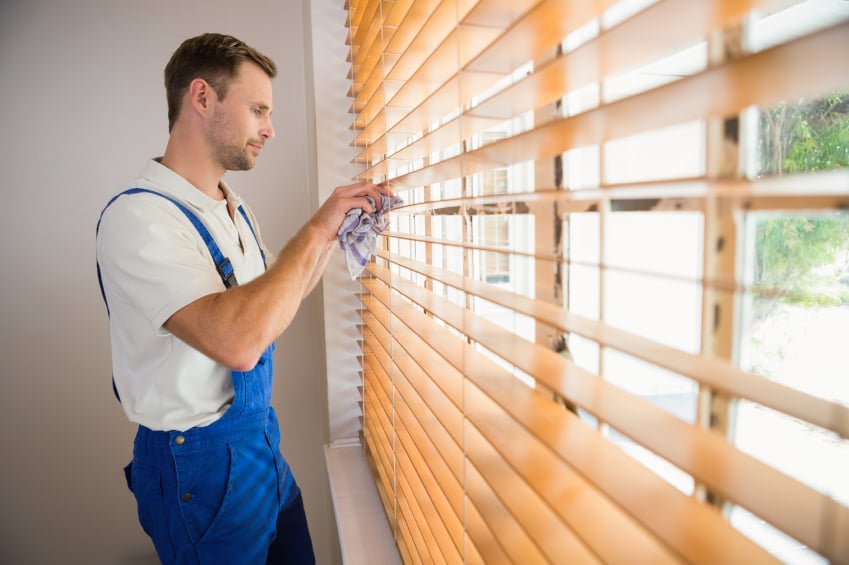 You need to be dusting a lot more than just the surfaces of countertops, bookshelves, desks, and tables. Don't forget to look up when you're dusting. Things like ceiling fans, light fixtures, the tops of tall furniture, electronics and the backs of TVs and computers all attract lots of dust but are often neglected.
Next: Vacuuming just got a whole lot easier. 
6. Buy an extension cord for vacuuming every room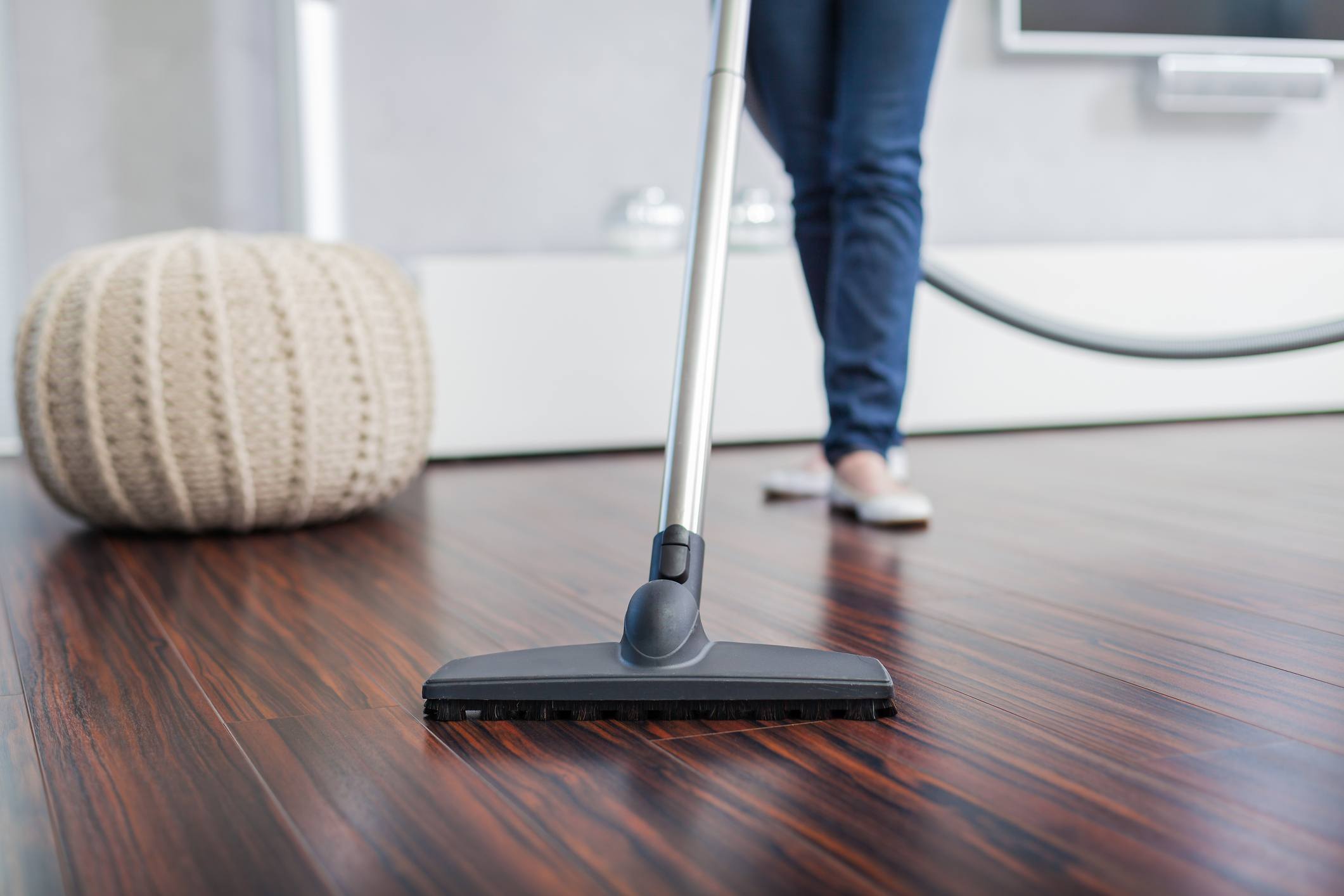 If vacuuming is one of your least favorite chores, this tip's for you. Housekeepers use long extension cords (anywhere around 50 feet) that allow them to vacuum each room without have to unplug and plug in as soon as they run out of cord. Imagine being able to vacuum your whole home without having to deal with the hassle of unplugging and plugging in!
Next: You need this for a successful cleaning.  
7. Always clean with a plan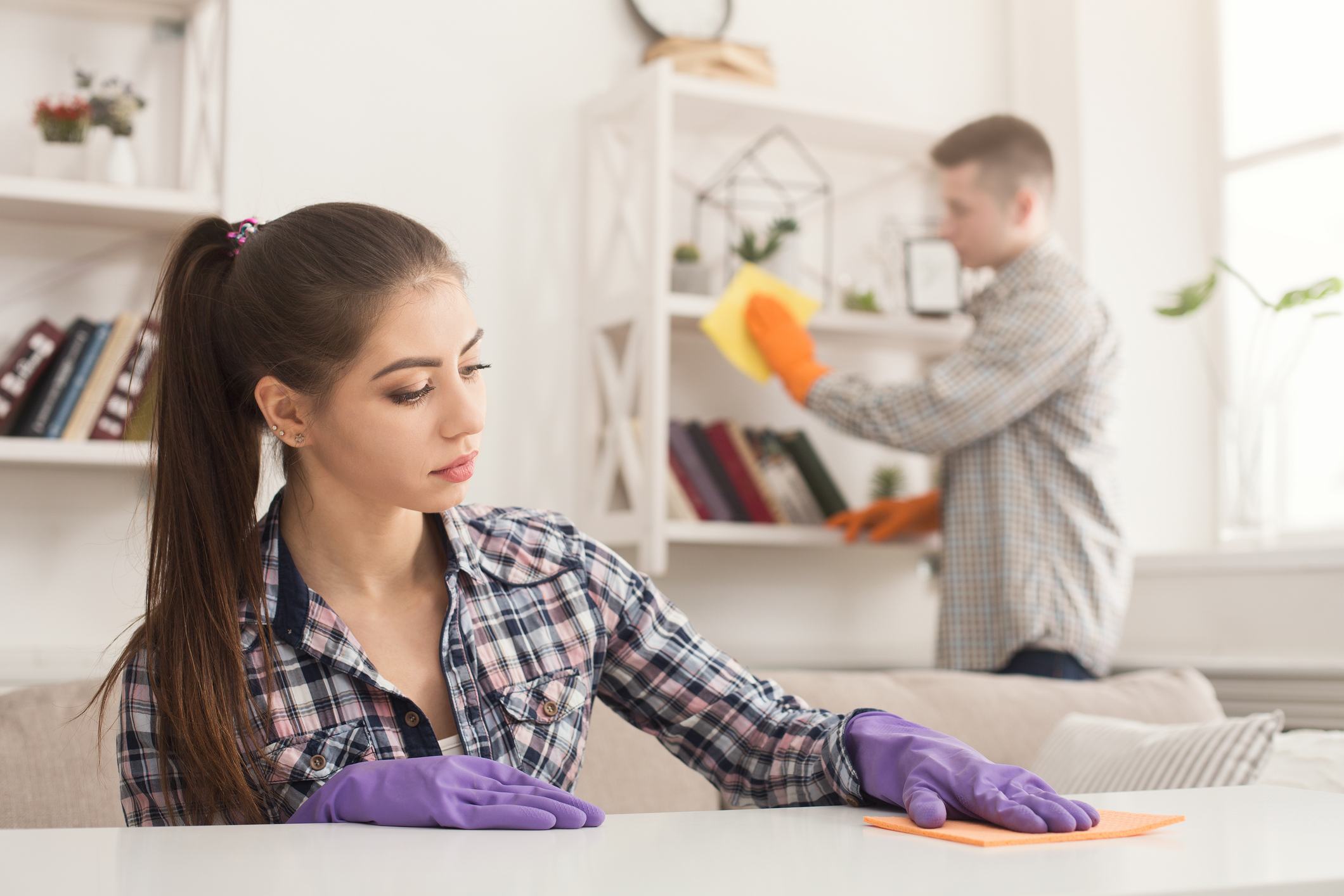 Housekeepers don't go into a home and hop around from random task to random task until they're finished. They go in with a plan. Care says, " It doesn't really matter which room you start with just that you have a system and stick with it. Doing so means you'll avoid backtracking and won't get distracted mid-task."
Check out The Cheat Sheet on Facebook!