How Cynthia Nixon Can Make Andrew Cuomo's Life Miserable All Summer Long
Whether you're a New Yorker or among the legion of Sex and the City fans, you probably didn't see this one coming. Cynthia Nixon, who played the character of Miranda on the legendary HBO show, is challenging New York Governor Andrew Cuomo in the 2018 Democratic primary.
Before we dismiss Nixon as just another celebrity parachuting into politics, it's important to note how Cuomo's team reacted. Immediately, the governor's surrogates resorted to name-calling and mockery, and it backfired badly.
With the primary not scheduled until September, we envision many more gaffes and an excited tabloid press making the race interesting. Here's how Nixon can make Cuomo's life miserable all summer long, and the one big problem he has that could sink his campaign (page 8).
8. The free media exposure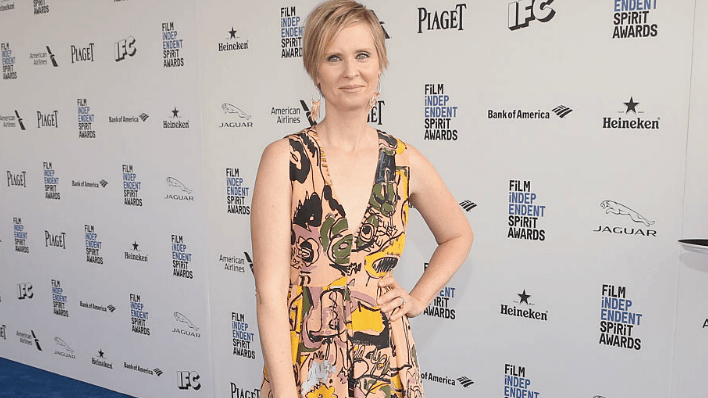 Trump got $5 billion. Nixon could cash in, too.
Did free media exposure make Donald Trump president? Considering Trump got an estimated $5 billion in coverage gratis, it certainly played a role in the campaign.
Nixon, trading off her celebrity status and worldwide fame as Miranda Hobbes, will definitely get her share of free airtime in the New York governor's race. Against the well-funded Cuomo, she'll need it.
Next: Cuomo could be making a big mistake.
7. Cuomo's underestimating her.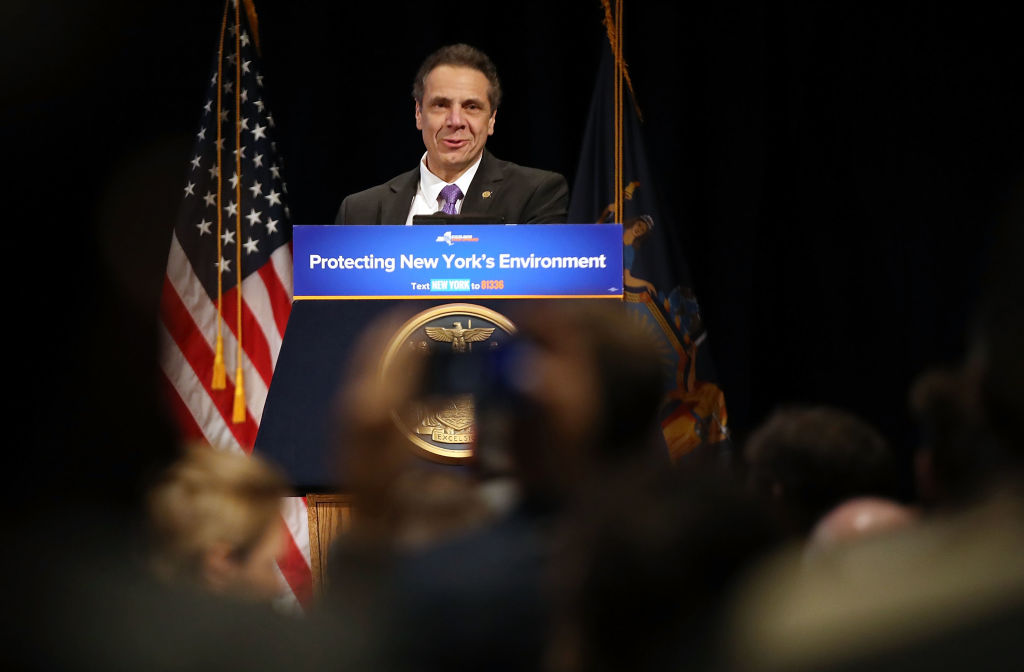 Cuomo wrote her off as 'silly.'
According to reports, Cuomo did not expect Nixon (or anyone with a name) to challenge him. Once he learned about her candidacy and direct attacks, he said it was another example of the "political silly season."
Later, one of Cuomo's top surrogates — and his vice chair of the New York Democratic Party — even called Nixon "an unqualified lesbian." That's asking for trouble in a progressive state.
Next: With gaffes like this one, Cuomo's team is writing Nixon's script for her.
6. Nixon is killing him on social media.
Nixon made him pay for the 'unqualified lesbian' jab. Then she collected on it.
Why look for the right approach when your opponent does the work for you? Nixon pounced all over the "unqualified lesbian" dig on Twitter and racked up over 200,000 likes for it.
That same night, Nixon held a fundraiser at Manhattan's Stonewall Inn, which is a national landmark of the gay rights struggle. Surely, she pulled in thousands extra from the LGBTQ community, courtesy of the Cuomo campaign's blunder.
Next: She's more than an actor.
5. Nixon has a real platform.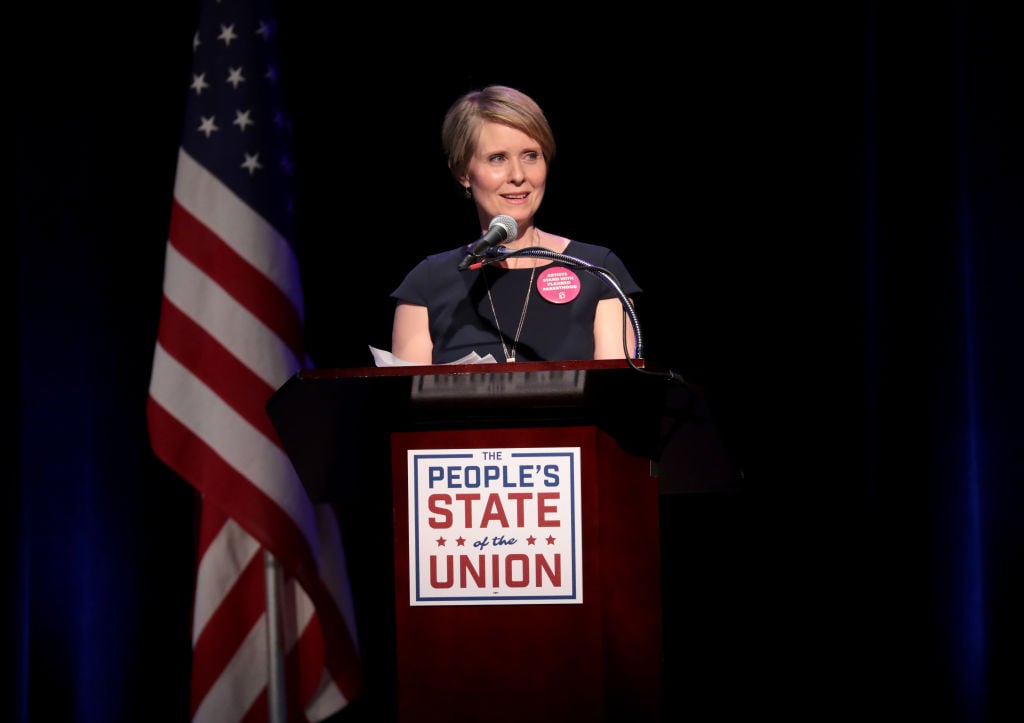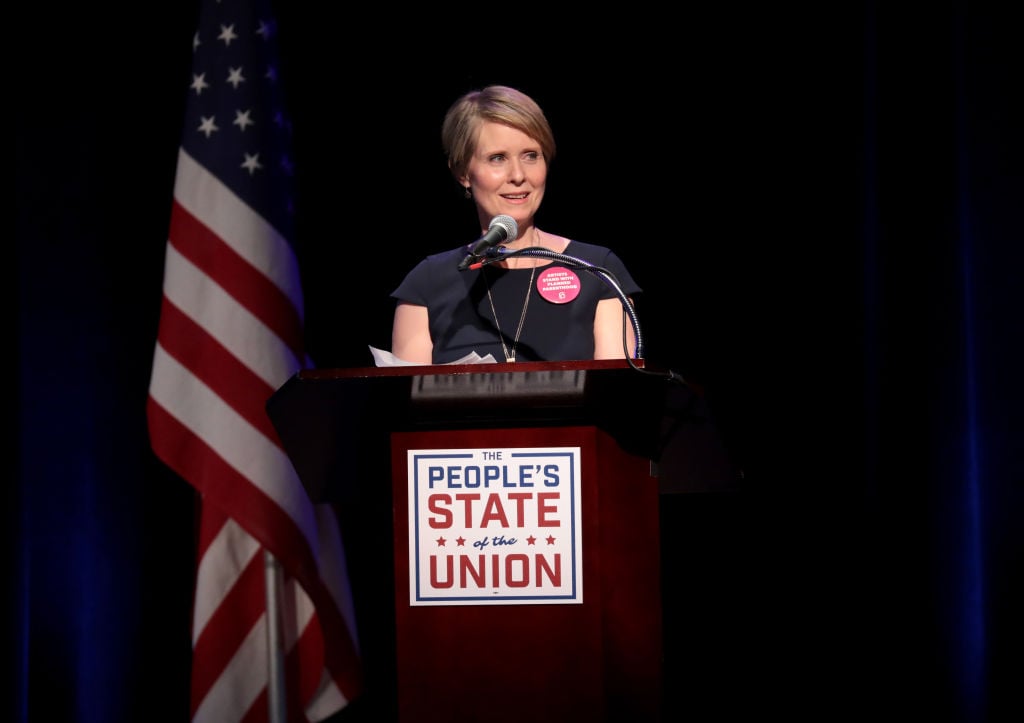 She's more than just an actor.
While you'll hear "Governor Miranda" jokes from the Cuomo team, Nixon has experience as an activist. In the early 2000s, she began working as an education advocate to counter policies of Mayor Bloomberg.
Nixon has serious street cred on the education issue: She attended New York City public schools as a child and sent her own three kids to them as well. She's also publicly supported LGBTQ rights, marriage equality, reproductive rights, and women's rights.
Bottom line: She's no lightweight.
Next: Not surprisingly, Nixon has a knack for public appearances.
4. Nixon has Cuomo beat at speaking and performing.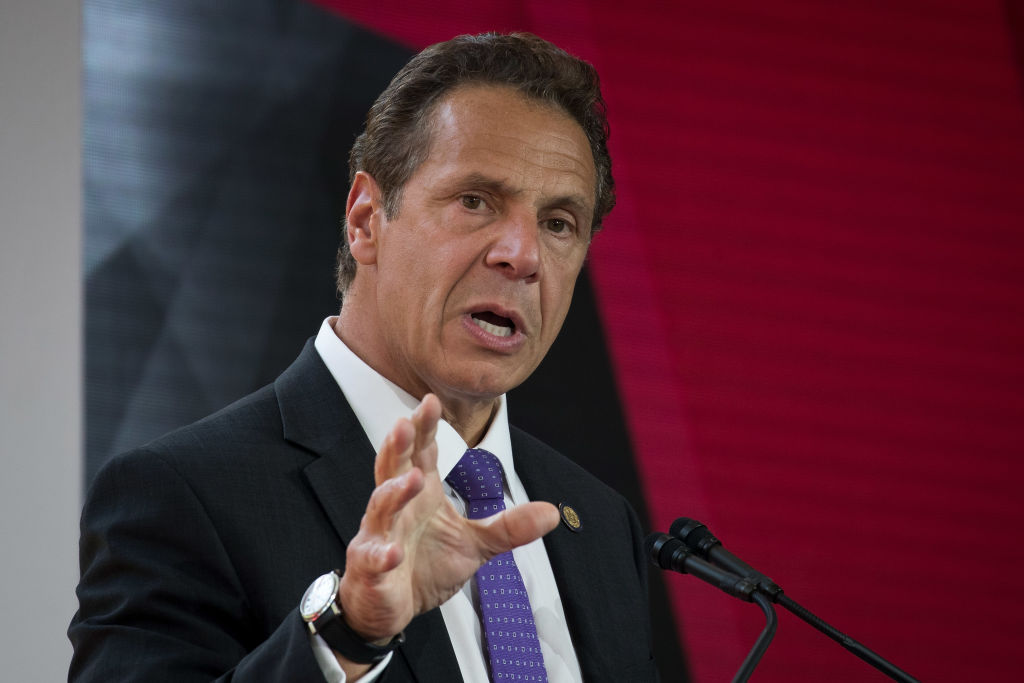 Being a performer only helps in politics.
It's no coincidence we have a celebrity and reality TV star as our president. To captivate the electorate, you need to be adept at speaking and performing. (Just ask Ronald Reagan, or losing candidates like John Kerry and Hillary Clinton.)
Obviously, Nixon has a knack for captivating an audience. Judging by her first speeches as a candidate, she knows how to mix in political talking points as well. On these fronts, she has an edge on Cuomo.
Next: Money-wise, she's becoming the Bernie to Cuomo's Hillary.
3. Small donors are flocking to her — as they did with Bernie.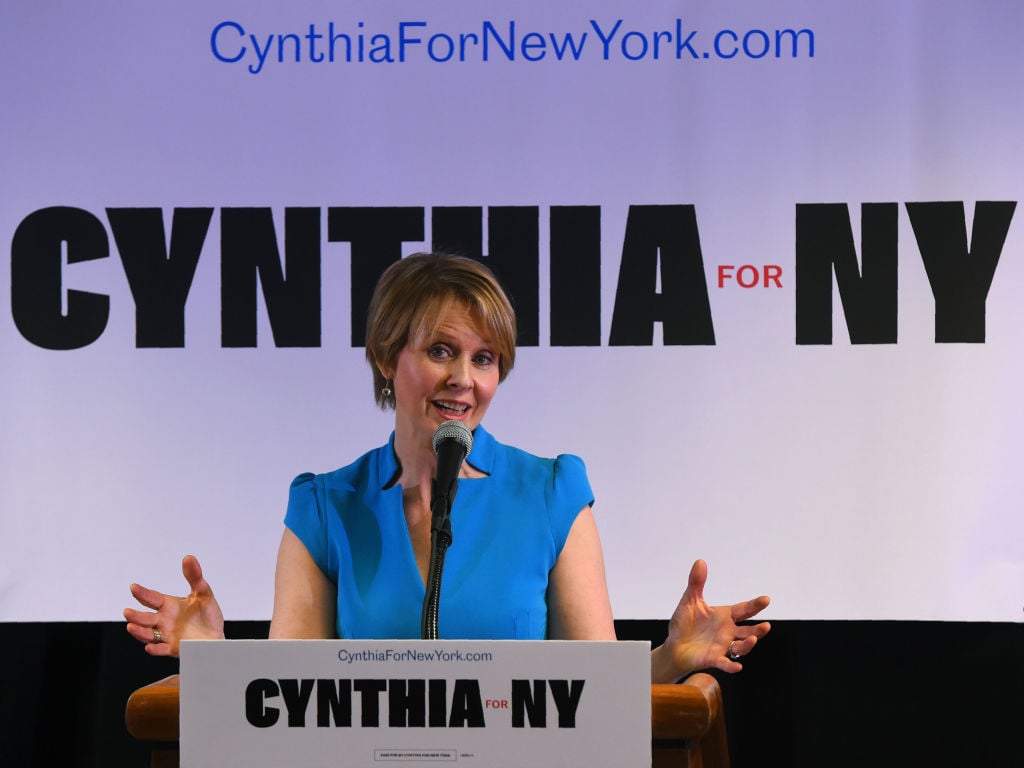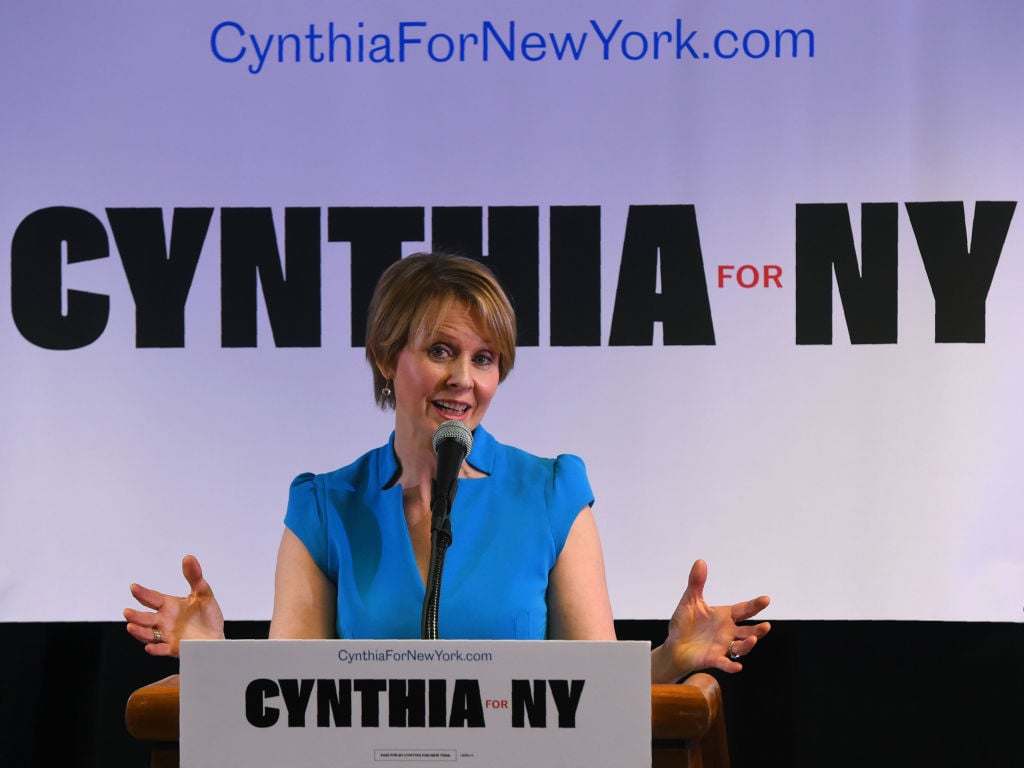 Cuomo has the smart money, but Nixon is getting the people's spare cash.
In his quest for a third term as New York's governor, Cuomo has $31 million in campaign cash to squash any opponents. According to a New York Times report, most of his donations were $1,000 or more. Clearly, he's the establishment's "smart money" pick, as his friend Hillary Clinton was.
On the other hand, Nixon launched her campaign with a Bernie Sanders-style approach. On March 22, her staff announced it received 2,214 small (less than $200) donations on the first day. That's more than Cuomo managed in seven years. Not a bad opening day at the office.
Next: Cuomo's biggest weakness is the one thing New Yorkers depend on every day.
2. New York's crumbling subway system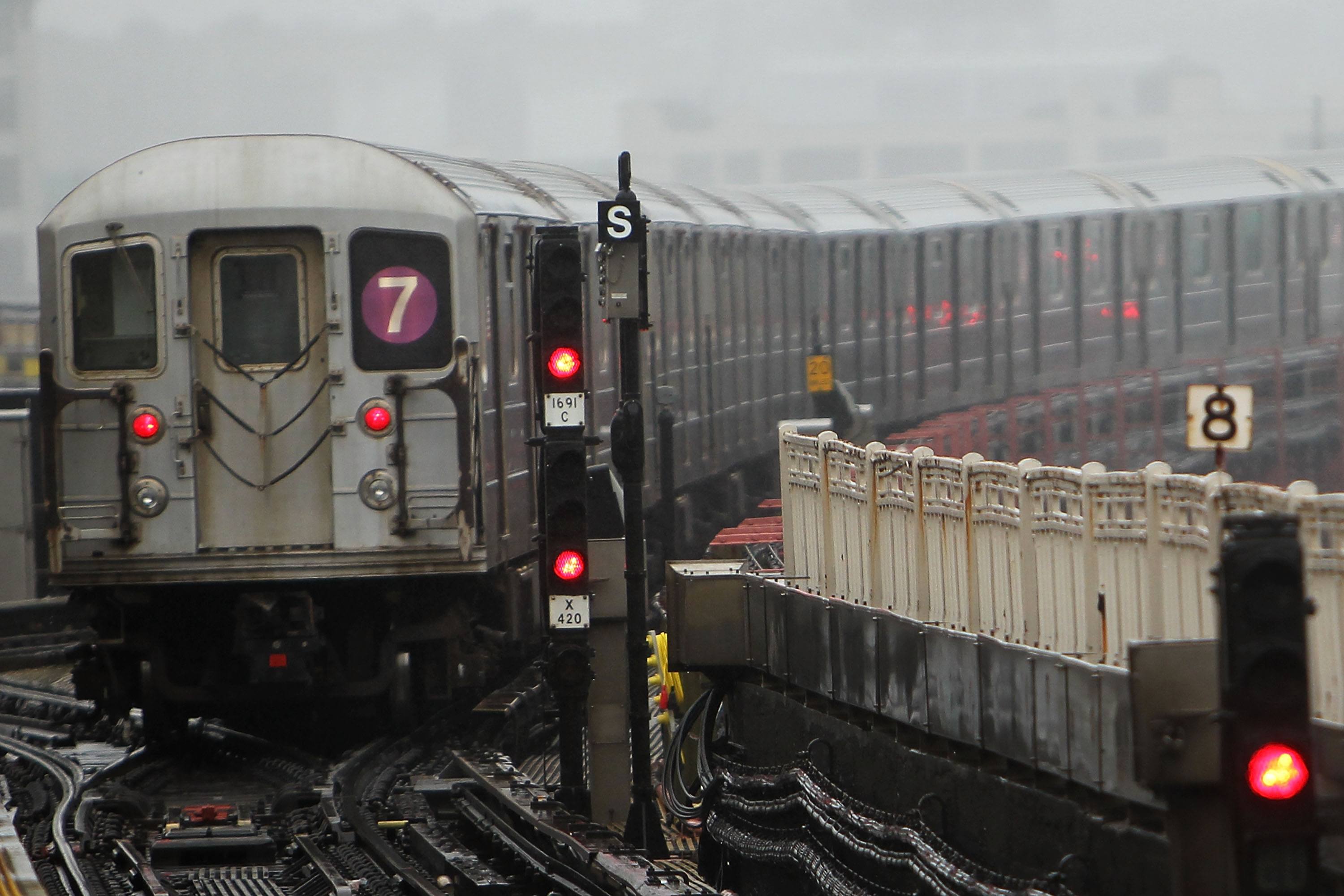 The MTA is an abject failure, and Cuomo has overseen its collapse.
With the failing New York City subway system, Nixon has a campaign issue she can pummel Cuomo with on a daily basis. New Yorkers, who made up 52% of the electorate in the 2014 governor's race, will give Nixon their ear on subways and buses.
So far, Cuomo has danced around the MTA issue by blaming Mayor Bill de Blasio and his own predecessors in Albany. With Nixon pounding him on the issue — and featuring #CuomosMTA front and center on her website — he has to face the music.
Next: Cuomo also has a corruption problem.
1. Cuomo's corruption problem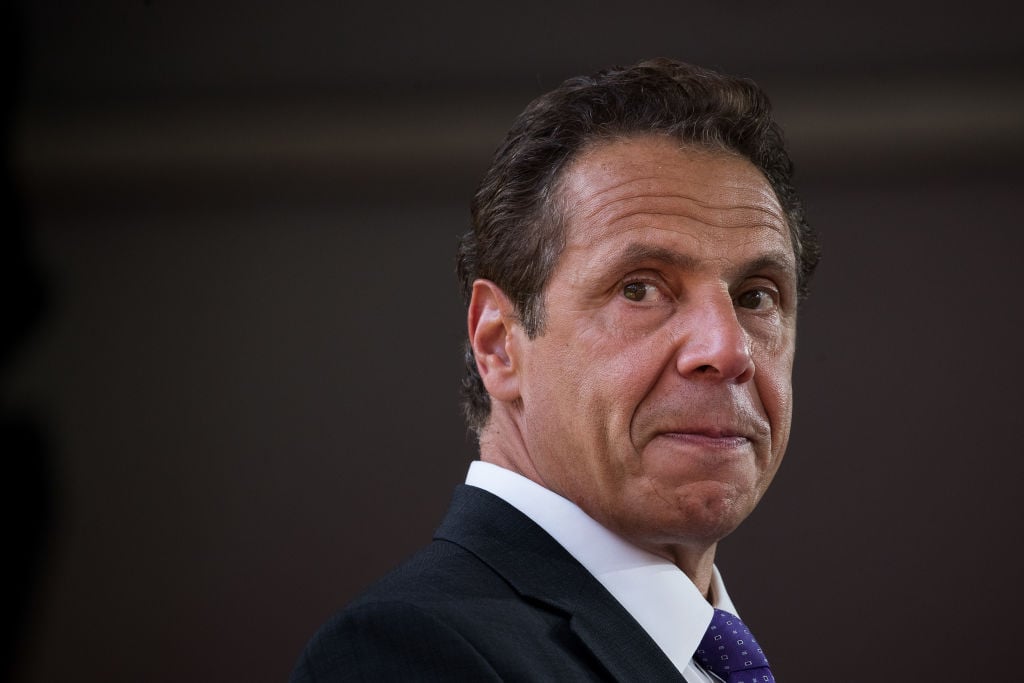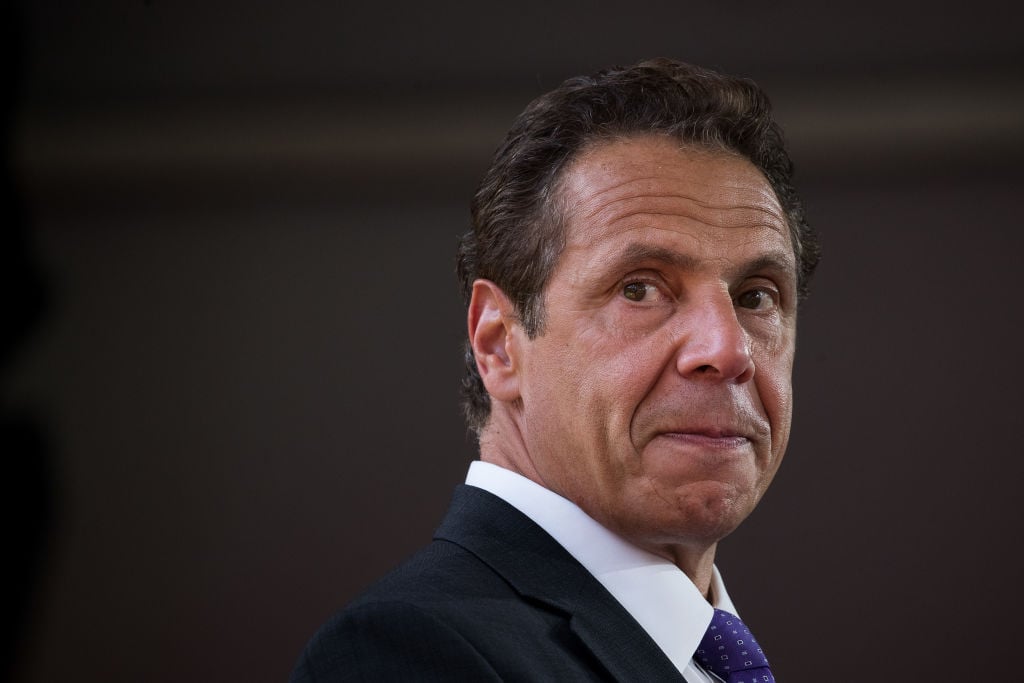 Cuomo's top aide was found guilty of three counts of corruption in March.
People talk about Albany, as a place where "three men in a room" decide state policy. Cuomo hasn't done much to change that perception. In fact, Cuomo's top aide Joseph Percoco was found guilty of bribery and wire fraud in March 2018.
If you think that message won't resonate across New York, look back at the 2014 primary. Zephyr Teachout, a name few recognized, won 34% of the vote against Cuomo that year. Her main issue was ending corruption in Albany.
Four years later, Cuomo's baggage has gotten heavier. Meanwhile, Nixon has more ammunition than anyone Cuomo ever faced — and no fear of upsetting party machinery. It could be a long summer.
Check out The Cheat Sheet on Facebook!