How Much Do Flight Attendants Make?
Flight attendants play a significant role in making sure that flights get off the ground and to their destinations safely. They do lots of things behind-the-scenes to make air travel less terrible, even for passengers stuck in economy. And they put up with passengers who have poor manners or make questionable choices when they get on the plane.  So how much do flight attendants make for all that hard work?
How much do flight attendants make?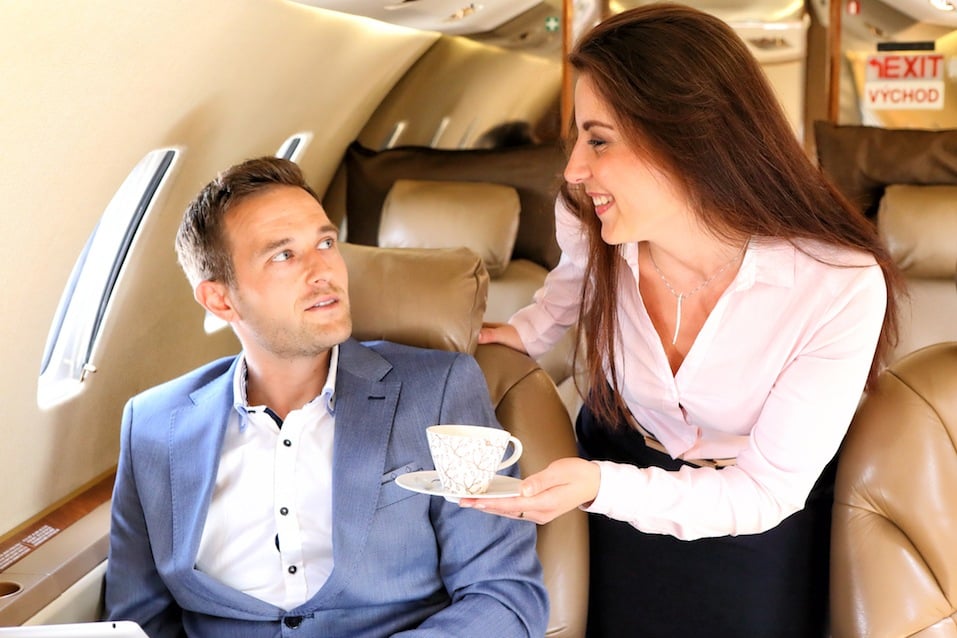 The median wage for flight attendants was $50,500 in 2017, according to the Occupational Outlook Handbook from the Bureau of Labor Statistics. That means that half of flight attendants earned more than $50,500, and half of them earned less. The lowest 10% earned less than $26,860, and the highest 10% earned more than $79,520.
PayScale puts the average flight attendant salary at $39,022, reporting that flight attendants make anywhere from $23,000 to $82,000. Their compensation can include more than $5,000 in bonuses and more than $10,000 in profit sharing — at least in "exceptional cases," according to PayScale. The publication reports that salaries vary by employer, by the flight attendant's tenure, and by their geographic location.
According to Glassdoor, the average flight attendant salary reported on its platform is $52,217. However, some of the salaries reported on the site are as low as $18,000.
How much do flight attendants make at the beginning of their careers?
PayScale also has data on how much entry-level flight attendants can expect to make. The publication reports that "overall incomes of entry-level flight attendants spread between $22K and $57K depending on individual performance." Again, the specific employer and the flight attendant's location are also important factors. Some entry-level flight attendants even earn bonuses approached $5,000 and profit-sharing proceeds nearing $4,000, depending on which airline they work for.
In addition to earning a salary, flight attendants receive an allowance for the meals and accommodations they need while working away from home. Flight attendants also can receive a per diem amount to compensate for the expenses they incur on the job.
They have to purchase their initial set of uniforms and luggage, but according to the Bureau of Labor Statistics, airlines usually pay for replacements and upkeep on those items. Plus, flight attendants are typically eligible for discounted airfare or free standby seats from their airline. And PayScale notes that most flight attendants report receiving medical coverage from their employers. Many have dental insurance, too.
How much do flight attendants work?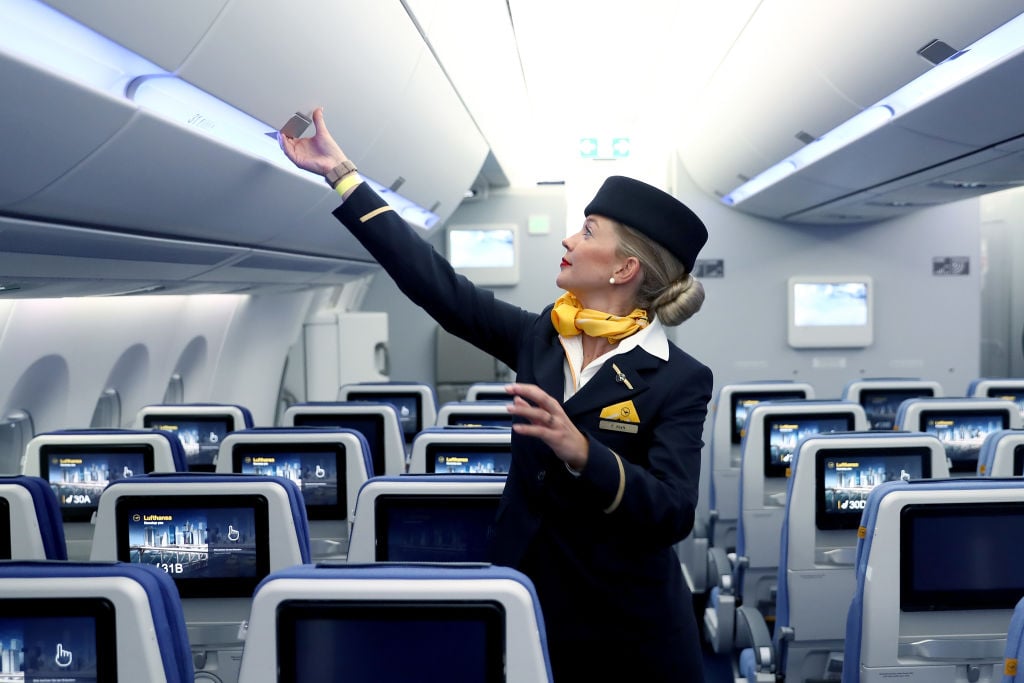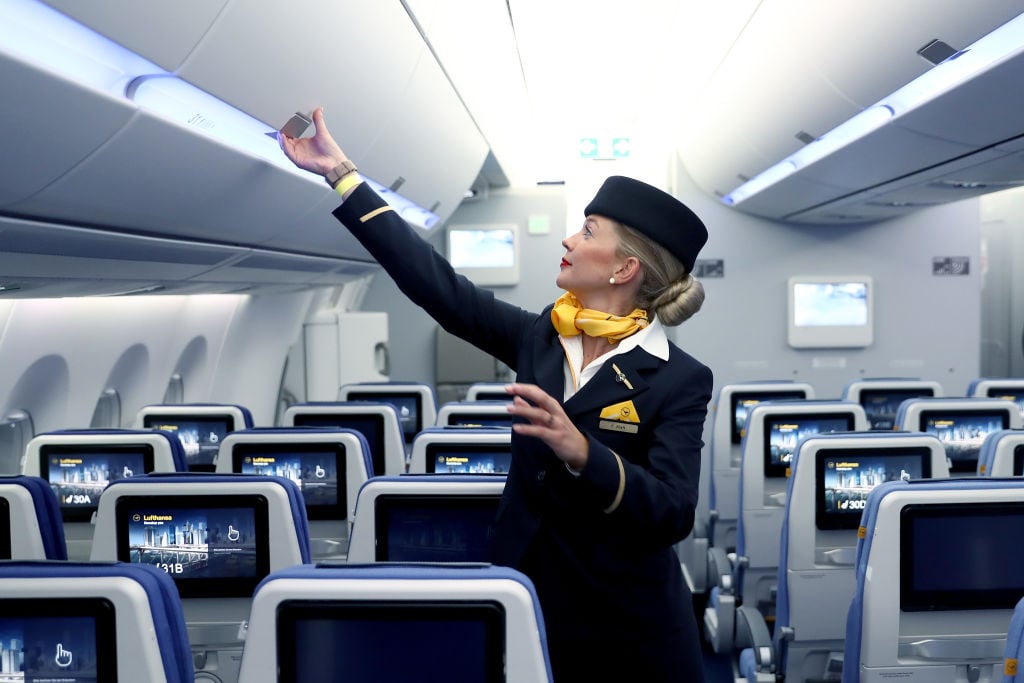 Working as a flight attendant isn't exactly like working a 9 to 5. The Bureau of Labor Statistics reports that flight attendants usually fly 75 to 100 hours per month. And they typically work another 50 hours per month on the ground, preparing for flights, writing reports, and waiting for planes to arrive. Many flight attendants spend several nights per week away from home. And most don't have the same schedule week after week. Most work variable schedules.
Money notes that flight attendants' salaries depend on the number of hours that an aircraft is in flight. A flight attendant doesn't technically get paid for boarding or taxiing. And they aren't compensated for flight delays, flight cancellations, or anything that prevents a flight from departing.
Where is the best place to work as a flight attendant?
The answer to the question, "How much do flight attendants make" depends on where those flight attendants work and what kind of airline employs them. Money reports that a flight attendant's airport base "plays a part in determining how much he or she makes." Airlines based in San Francisco and Houston 10% and 9%, respectively, above the national average. But those based in Atlanta and Miami pay 15% less than the national average.
Plus, working for a bigger airline seems to pay better than working for a smaller airline. As Money notes, flight attendants for United Airlines make around $82,404 while flight attendants for Skywest Airlines make just half that at $47,461. Other major airlines — including American Airlines, Delta Air Lines, and Southwest Airlines — pay flight attendants upwards of $64,000.
Read more: 23 Things You Should Never Ask a Flight Attendant
Check out The Cheat Sheet on Facebook!