How President Trump Responded (or Didn't Respond) to Crises Like The Austin Bombings
The Austin bombings have been in the news since March 2, but President Trump only recently made a statement. Read on for a look at how Trump's responded to the most recent national tragedies (you'll see a pattern), and how Obama and Bush responded to similar issues.
The Austin bombings and President Trump's silence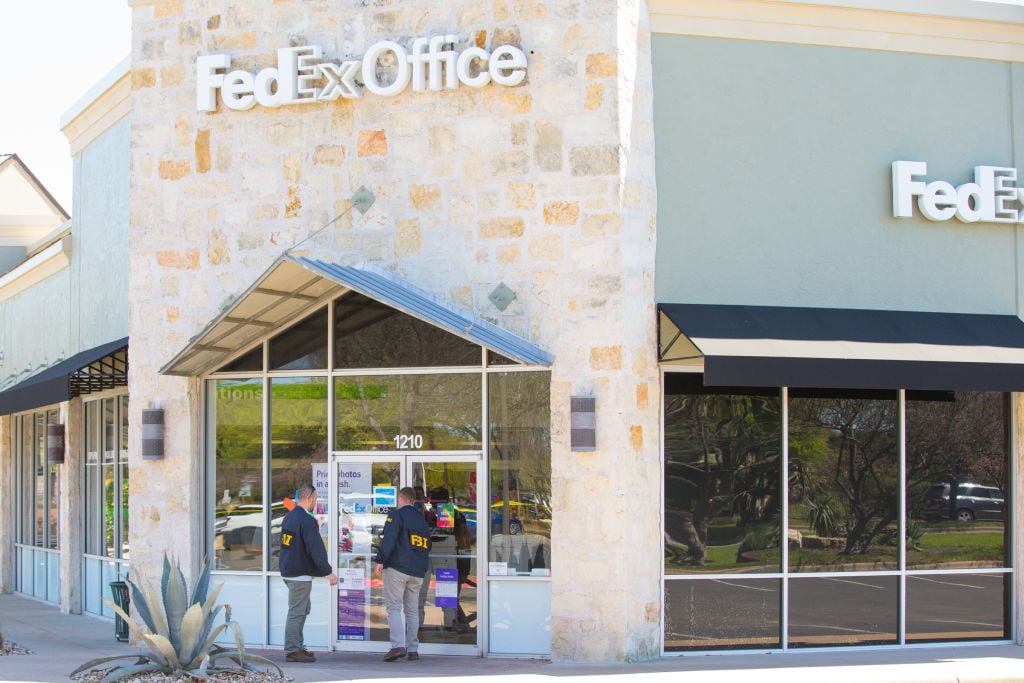 Four bombs went off in residential neighborhoods in Austin, beginning March 2. Another bomb went off at a FedEx facility — it was in a package addressed to Austin. A sixth bomb was sent to the same facility but was identified before it could go off. During this time, the president was busy on Twitter. He tweeted about a "tragic" bridge collapse at Florida International University, he hinted to the press that he would be firing more staff members in the future, he tweeted about "dangerous and violent criminal aliens," but he did not tweet about the Austin bombings.
Next: Trump's statement 
His statement, three weeks later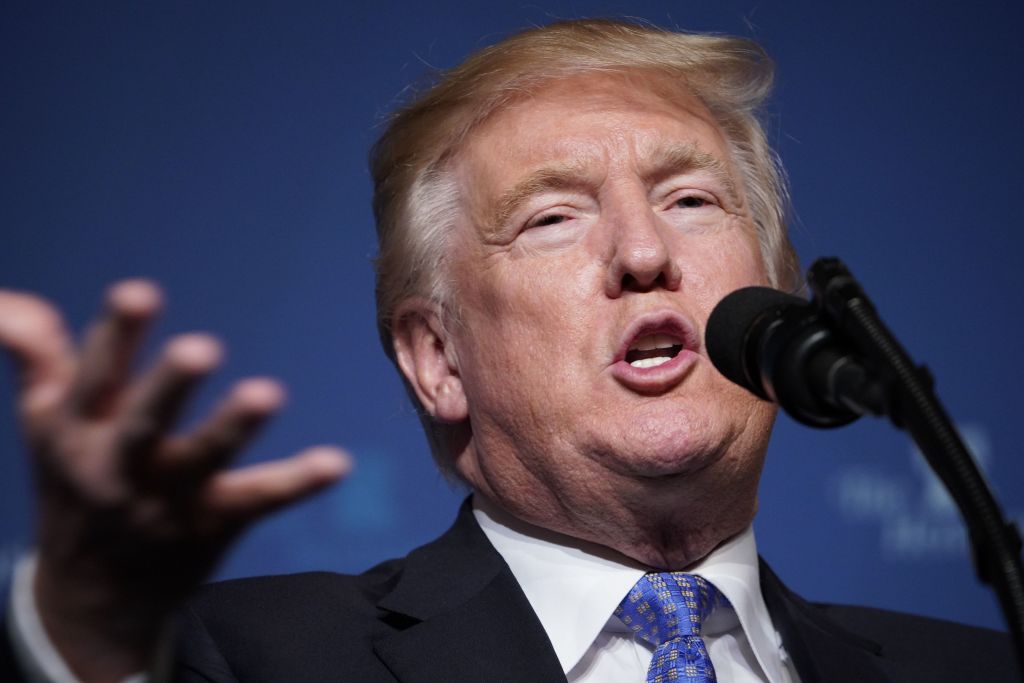 Though the White House made a statement that President Trump did indeed know about the bombings, he only recently commented on the incident.
"The bombings in Austin are terrible. Local, state and federal are working hand in hand to get to the bottom of it. This is obviously a very very sick individual or maybe individuals, these are sick people and we will get to the bottom of it, we will be very strong. We have all sorts of federal agencies over there right now, we're searching. What's going on in Austin — a great place, tremendous place — is absolutely disgraceful. So we have a lot of power over there, we're looking, it's not easy to find, but these are sick people and we have to find them as soon as possible, we have to find them, really, immediately. I will say, working with Texas, working with the local governments has been great but we have to produce, we have to find this very sick person or people," he said.
Next: The shooting that inspired a movement 
The Marjory Stoneman Douglas High School mass shooting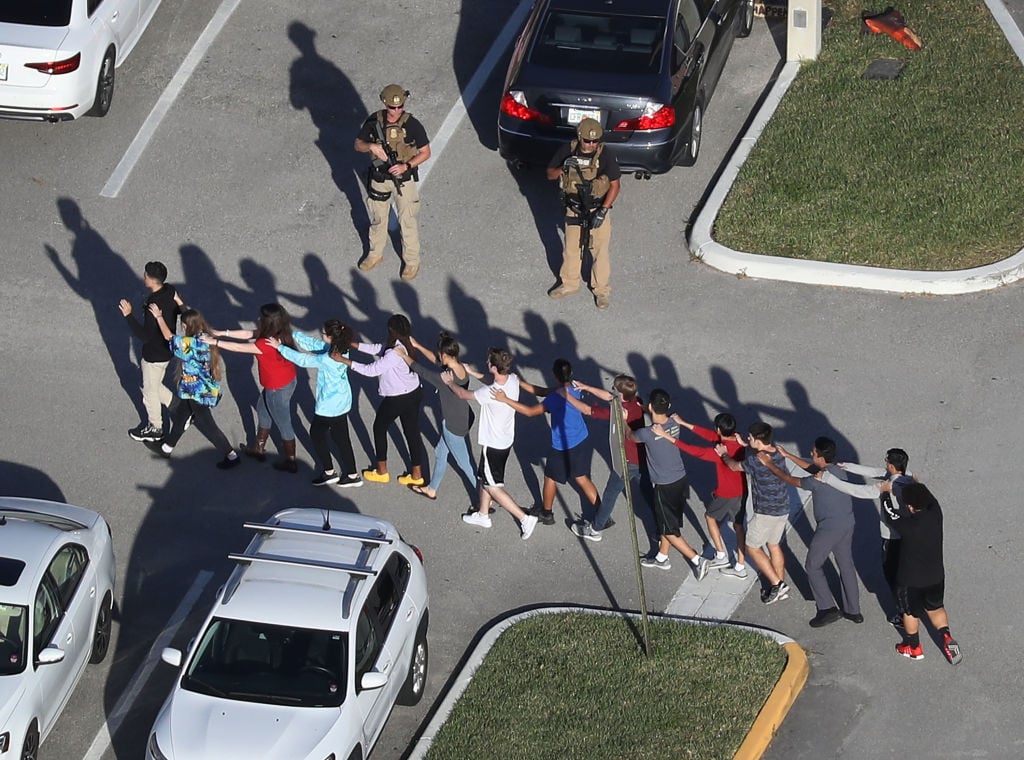 The mass shooting that started the current movement against gun violence inspired some telling comments from President Trump.
He responded with a series of tweets, first offering his condolences: "My prayers and condolences to the families of the victims of the terrible Florida shooting. No child, teacher or anyone else should ever feel unsafe in an American school." Then, putting the blame on the "mentally disturbed" shooter's neighbors and classmates: "So many signs that the Florida shooter was mentally disturbed, even expelled from school for bad and erratic behavior. Neighbors and classmates knew he was a big problem. Must always report such instances to authorities, again and again!"
Next: Trump offered his condolences and prayers for the Texas church shooting.
The Sutherland Springs church shooting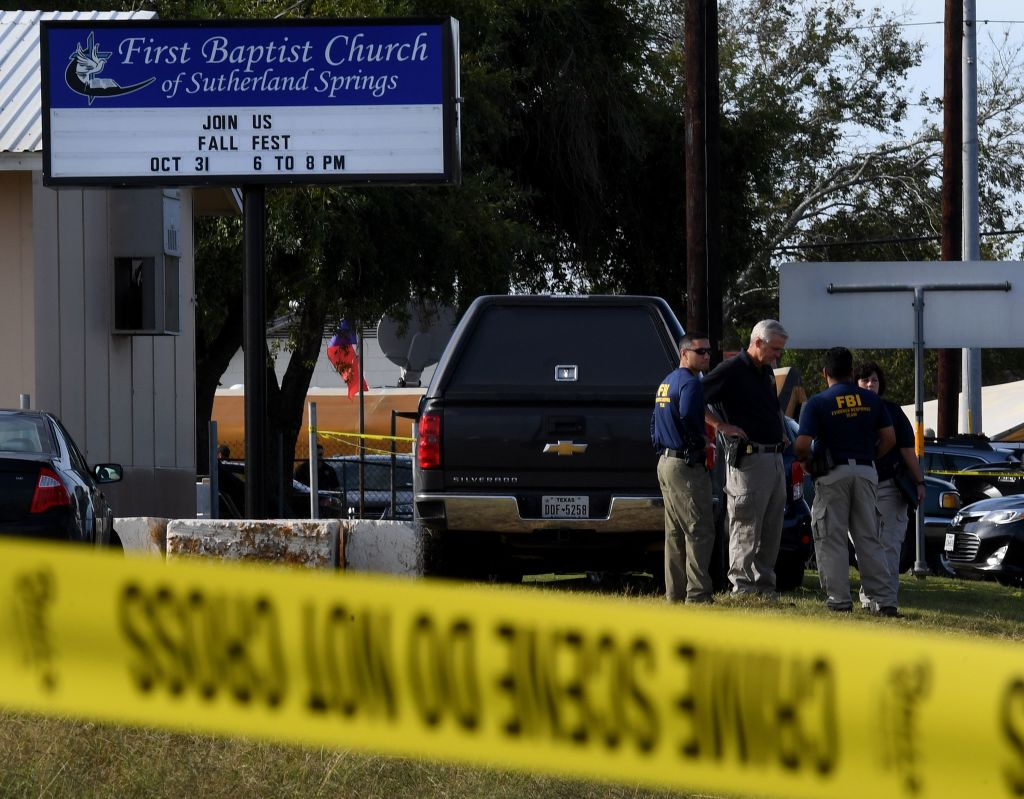 A day into Trump's 12-day trip to Japan, a gunman opened fire in a church in Sutherland Springs, Texas, killing 26 people. At this point in time, this was the third time in five weeks Trump had to address a national tragedy. Trump tweeted his thoughts and prayers. He later made a statement about coming together to get through tragedies like this as a nation. When Trump held a joint news conference with Japan's Prime Minister, he was asked about the shooting and American gun control laws. "We have a lot of mental health problems in our country, as do other countries. But this isn't a guns situation. I mean, we could go into it, but it's a little bit soon to go into it," he said, a month after the mass shooting before the Sutherland Springs shooting (Las Vegas).
Next: Trump didn't want to talk about gun laws after this massacre, either. 
The Las Vegas massacre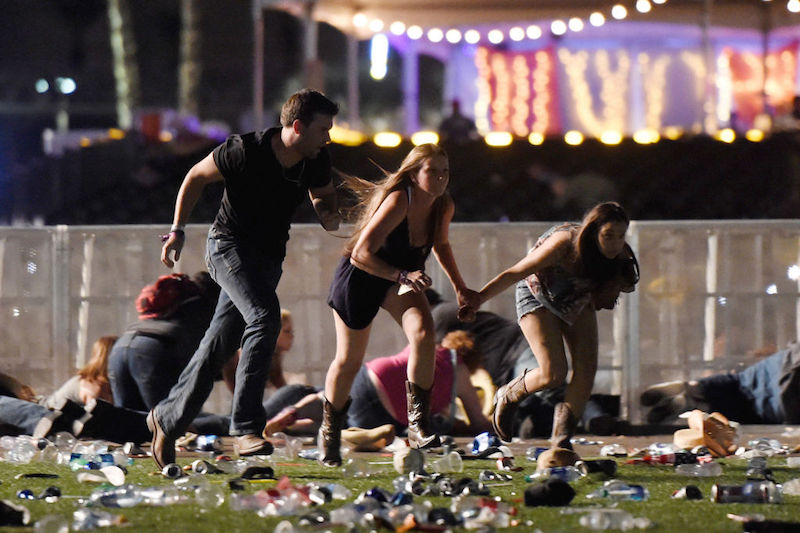 Before Sutherland Springs there was Las Vegas. A 64-year-old Vegas retiree killed 58 people and injured more than 500 at a country music festival in October 2017. Trump's initial response was to call the incident a miracle. "Look, we have a tragedy. What happened is, in many ways, a miracle," Trump said as he departed the White House for a trip to Puerto Rico on Tuesday morning. "The police department, they've done such an incredible job." Despite the large number of people killed (it's called the Las Vegas massacre), Trump repeatedly said that things could have been worse.
"There's a time and place for a political debate, but now is the time to unite as a country," White House press secretary Sarah Huckabee Sanders said at a press briefing, a little over a year after 49 people were killed in the Orlando nightclub shooting.
Next: Obama's take on national tragedies
How Obama responded to national tragedies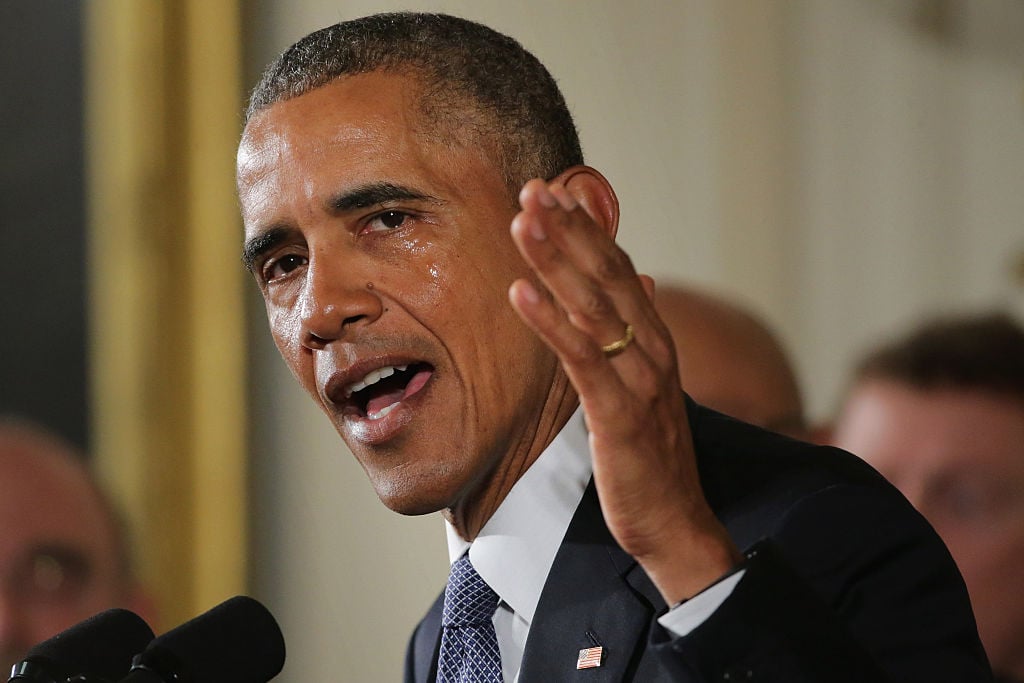 Though he was repeatedly blocked from making any big changes to gun laws, Obama was extremely passionate about the issue of gun violence. When the former president would address the nation on such tragedies as mass shootings, he'd open up, sometimes weep, and appear truly disturbed to be talking about the same issue without any real progress being made, despite his best efforts.
Next: Bush's take on national tragedies 
How Bush responded to national tragedies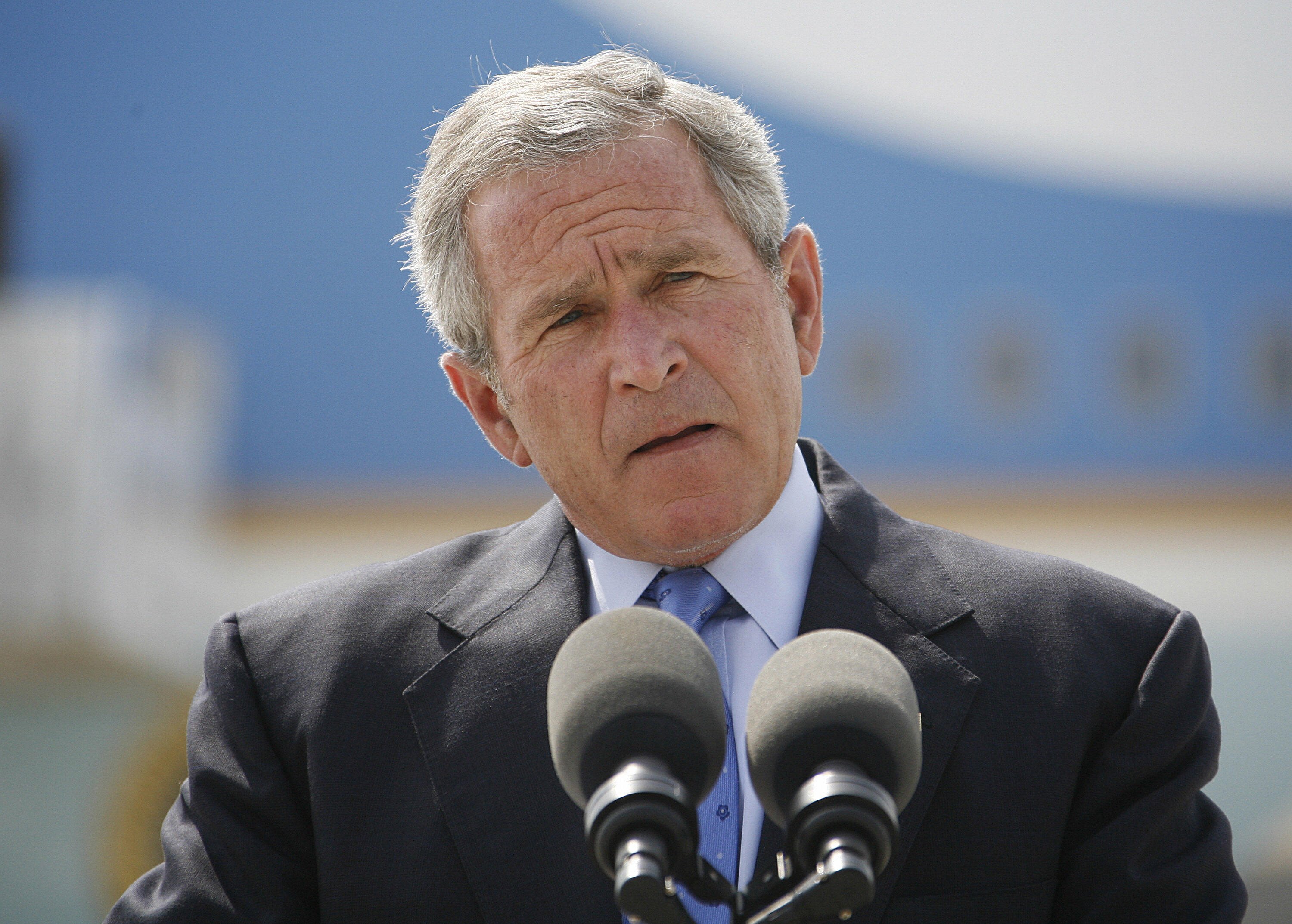 When tragedies took place during Bush's presidency, he often spoke to the American people with an emotional approach.
"Being at this school reminds us that we have a special responsibility to protect our children. One of the most important jobs of those in schools and government is to make sure that children are safe," said former President Bush of the amish school shooting in 2006.
"None of their words helped abate mass shootings in America, but the top-down response from the president matters to not only the victims' families but also the nation as a whole. Abandoning our humanity at times of tragedy can only make this national sickness worse," says Esquire Site Director Michael Sebastian.
Check out The Cheat Sheet on Facebook!