How Queen Elizabeth Uses Her Purse to Send Secret Messages
Queen Elizabeth II is the longest reigning monarch Great Britain has ever had, Biography says. During her reign spanning more than half a century, she's learned a thing or two about navigating social situations. The Queen uses her signature handbag to send messages to her staff. It's unclear when the practice started, but clearly it works well for Her Majesty. Keep reading to find out why setting her bag on the floor spells trouble and more.
The bag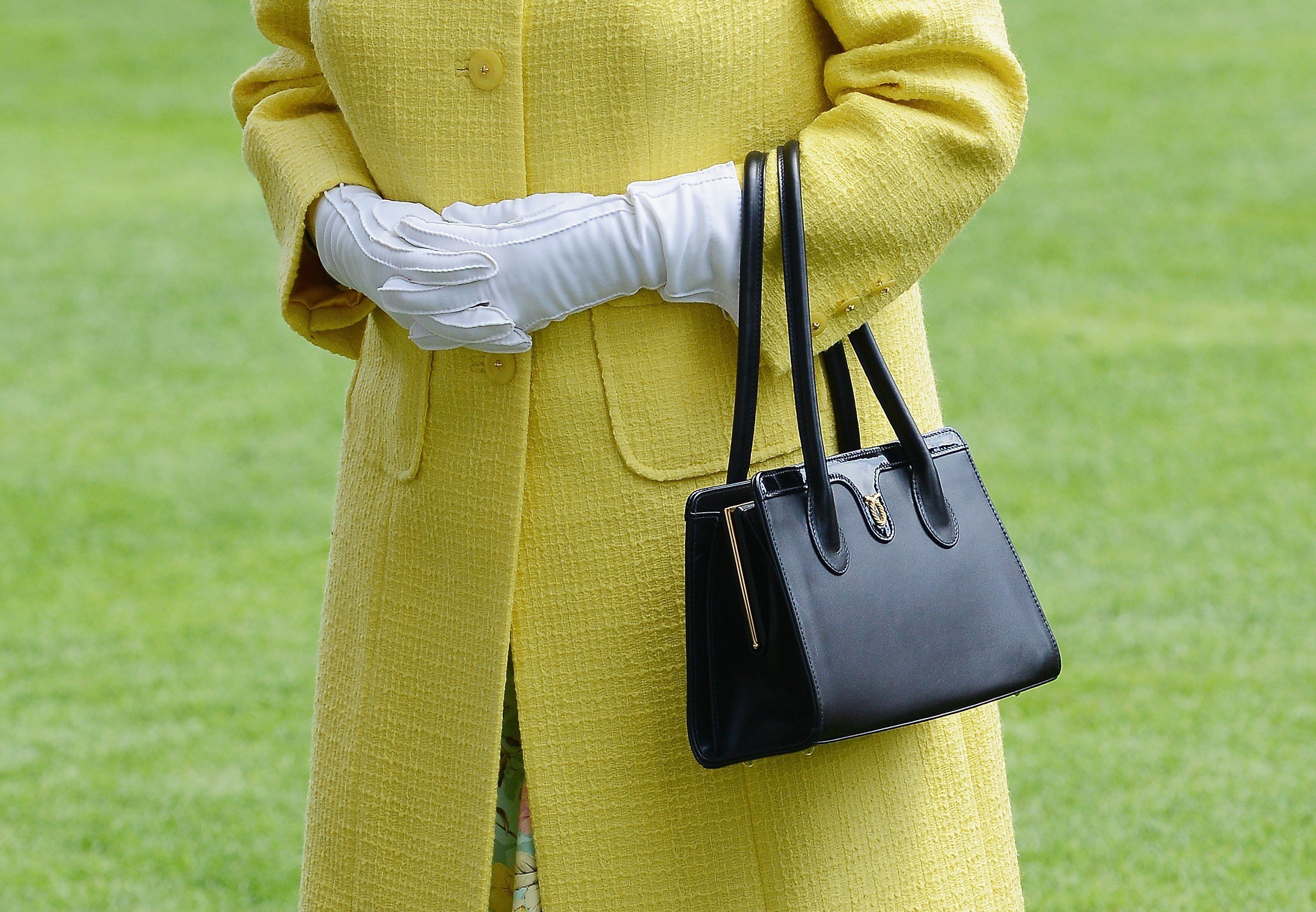 The Queen knows what she likes. She's been a fan of Launer London handbags since 1968 when Sam Launer sent her a bag. Since then, she's amassed a collection of more than 200 handbags from the brand, the Daily Mail says. The Queen requests one modification be made to each of her Launer handbags. According to the Daily Mail, "each of her Launer handbags customised with longer handles so they don't get in the way when shaking hands."
Bag on the floor/spinning her ring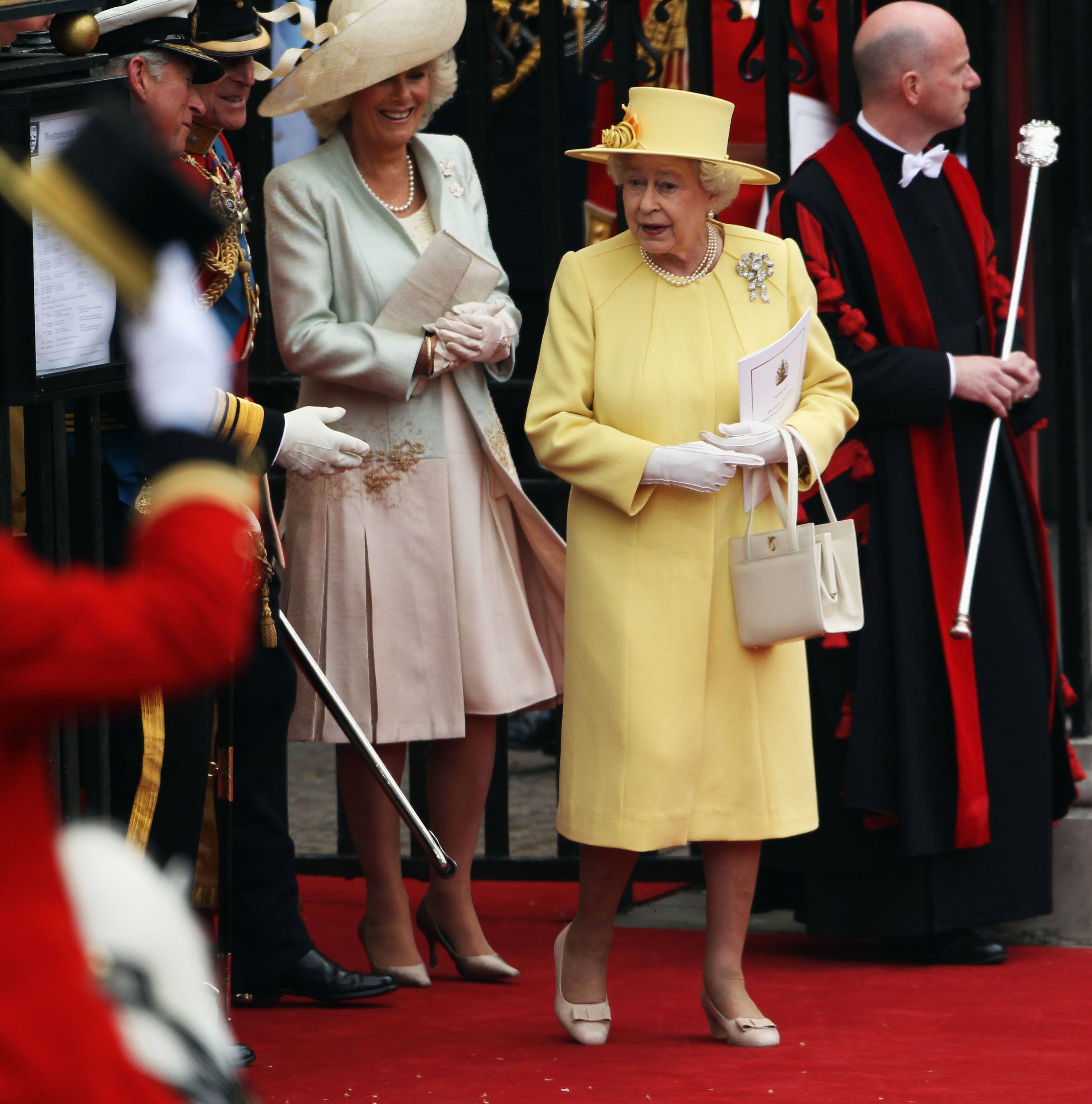 Guests know the Queen will soon leave when she does either of these discrete movements. When Her Majesty places her bag on the floor or spins her ring, it's time to leave the current conversation immediately, the Telegraph says. The Queen's staff looks out for these signals during events. They will quickly come to Elizabeth's aid when she wants to be whisked away.
Other items in the Queen's handbag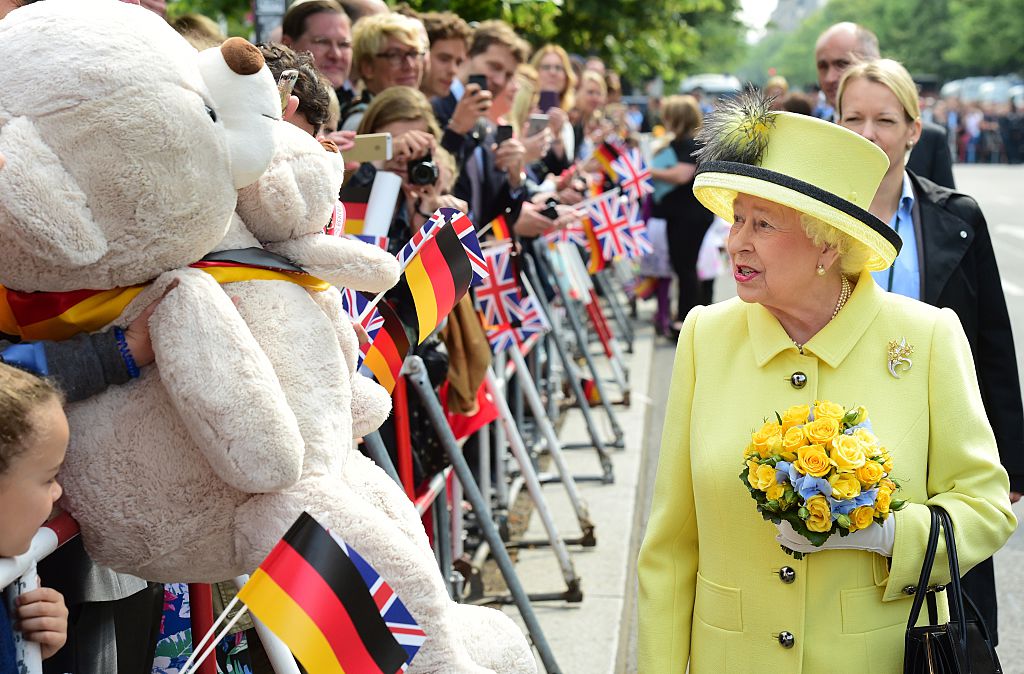 The Queen of England carries keepsakes from her grandchildren. Her bag contains miniature dogs, horses and saddles, among other good luck charms, Phil Dampier wrote in What's In The Queen's Handbag: And Other Royal Secrets, according to the Telegraph. Her majesty also carries with her family photos. Aside from the personal items in her bag, one item stands out. The Queen keeps a hook and suction cup in her bag to hang her bag on the underside of a table, the Telegraph says. "I watched the Queen open her handbag and remove a white suction cup and discreetly spit into it," a dinner guest told the Telegraph.
Moving her bag from one hand to the other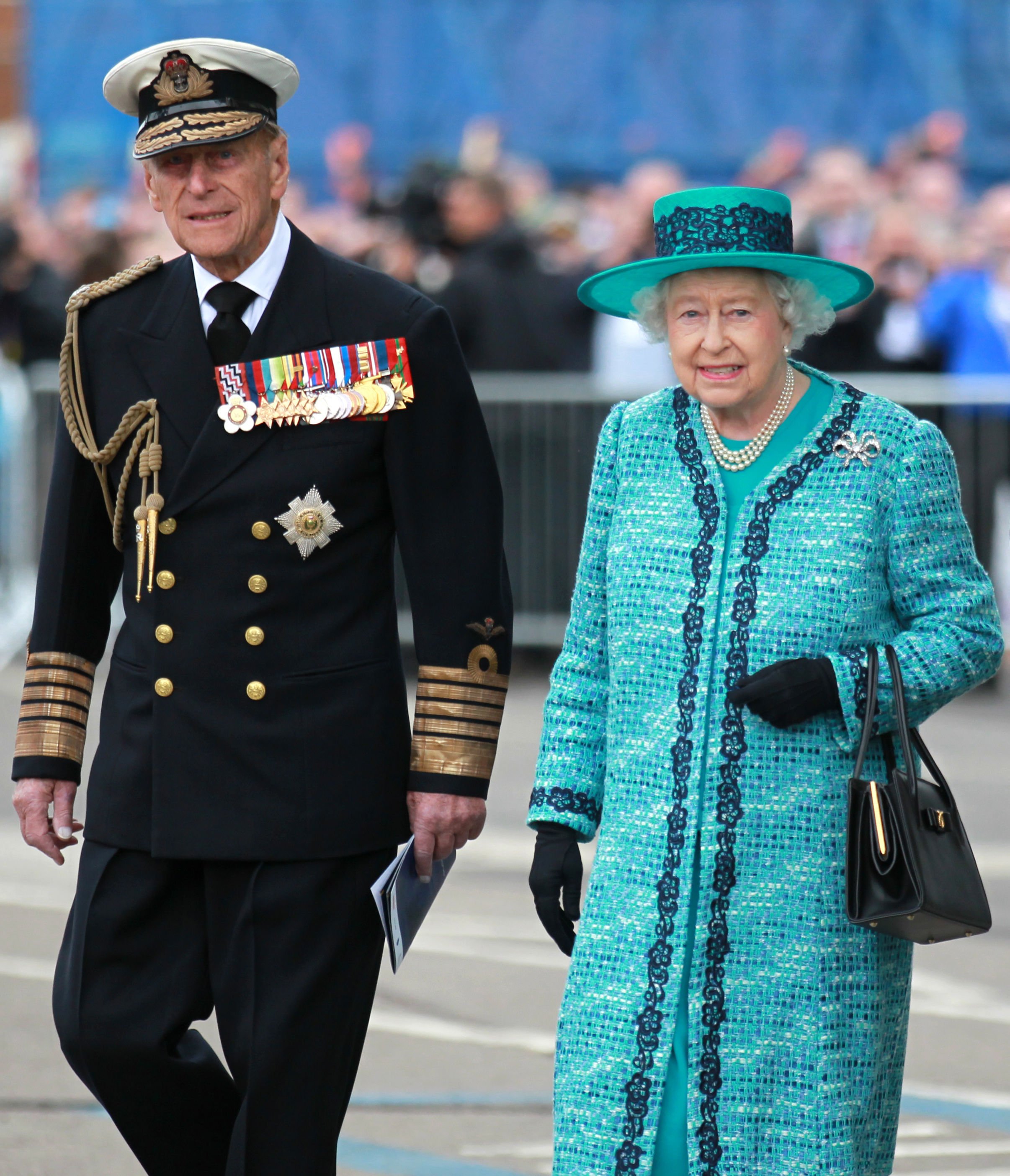 Royal historian, Hugo Vickers told People how the Queen signals to her staff a conversation is over. She simply moves her bag from one hand to the other. Staff members then find someone else for you to speak with and tell you. "It would be done very nicely," Vickers says. "Someone would come along and say, 'Sir, the Archbishop of Canterbury would very much like to meet you.'"
The Queen only keeps money in her purse on Sundays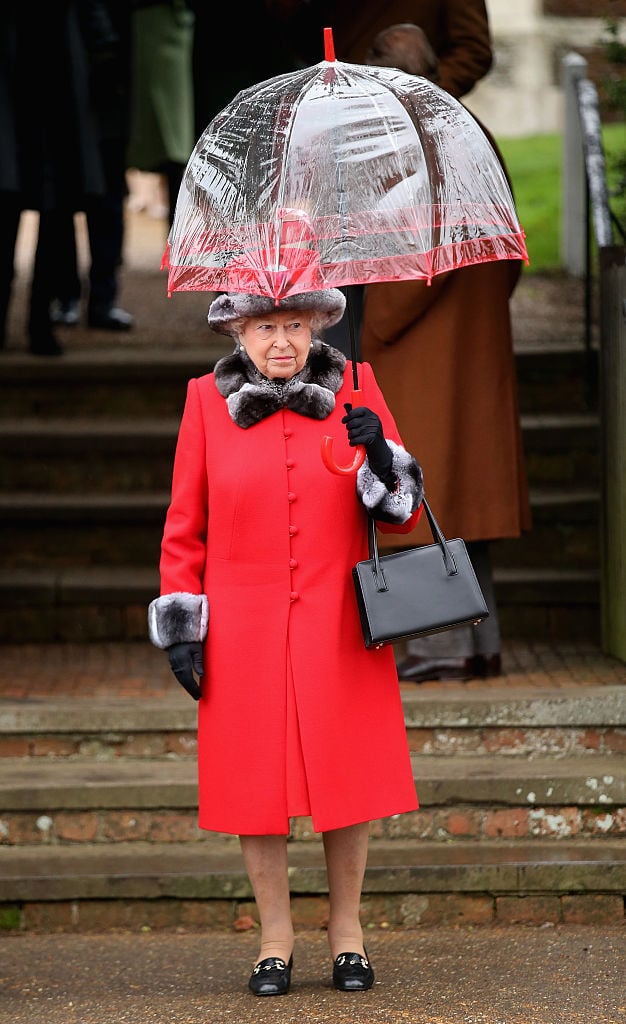 Her Majesty keeps a crisply ironed five or 10 pound note in her handbag to deposit in the collection plate at her church. A source told UsWeekly, "her butler irons a 5-pound note into a little square by folding it until you can only see her face!" Along with a small bill, Elizabeth carries with her mints, a fountain pen, tissues, reading glasses, lipstick, and a compact, historian, Sally Bell Smith wrote in her book, Elizabeth the Queen: The Woman Behind the Throne, says UsWeekly.
Bag on the table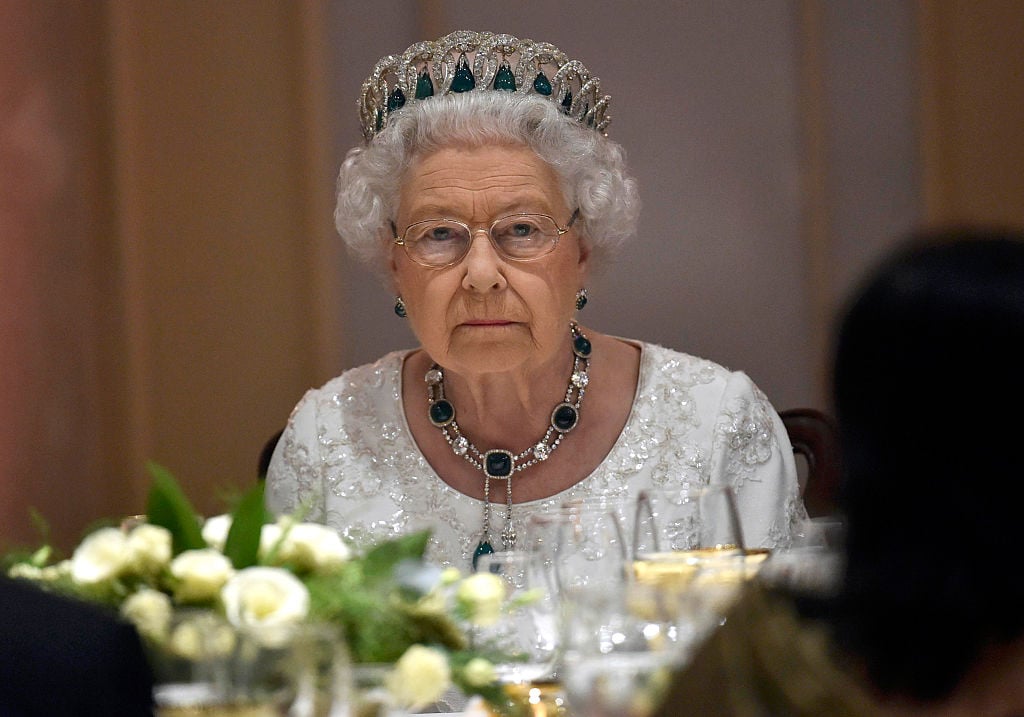 "If the Queen places her handbag on the table at dinner, it signals that she wants the event to end in the next five minutes," the Telegraph says. The cues the Queen's developed throughout her reign have no doubt served her well. Her secret messages have been documented by historians.
Why the Queen's relatives carry clutches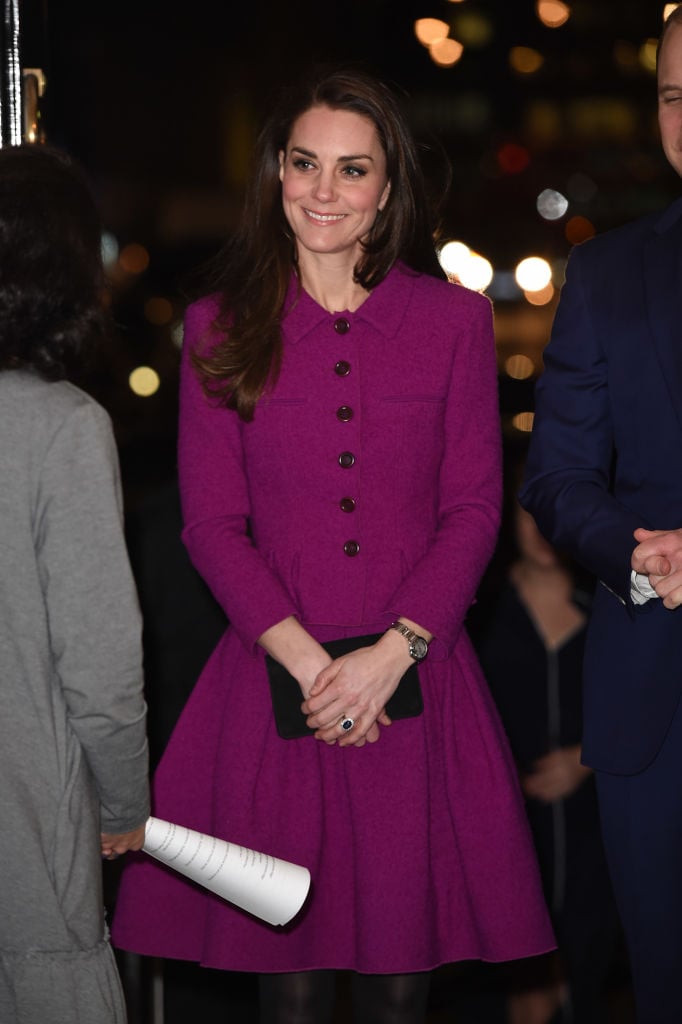 Queen Elizabeth isn't the only royal to use her purse strategically. According to Good Housekeeping, Duchess Catherine "holds her bag in front of her in both hands when shaking hands might be awkward." Princess Diana was often photographed carrying a clutch. Handbag designer, Anya Hindmarch, told the Telegraph why Princess Diana always did this. "She would cover her cleavage with [a clutch] when she stepped out of cars," Hindmarch said.
Check out The Cheat Sheet on Facebook!
Read more: How Much Are Prince Harry and Other Royal Family Members Worth?