How to Absolutely Crush Your Beach Trip
Ah, summer. For a lot of us, that means babes, beers, and of course, the beach. But with summer and its virtually limitless outdoor possibilities, comes a bit of responsibility. The responsibility to make sure you, your family, and your friends crank the fun knob up to eleven on your next beach trip.
When hitting the sunny coasts on a beach trip, you have to make sure you do it right. That means not skimping on the food, brews, and most importantly, good times. After all, you're out there to relax, have fun, and make memories; not relive the nightmarish summer trips from your childhood. You want to do the beach right, and make it is as enjoyable and stress-free as possible.
In short, you want to crush your beach trip. And luckily for you, The Cheat Sheet is here to help.
In order to make the most of your trip to the beach, we've put together a short video, along with a step-by-step guide to help you have the best time possible. Watch the video, read on, and make sure you spare no expense as you set out to absolutely crush your beach trip.
1.Pack the beach essentials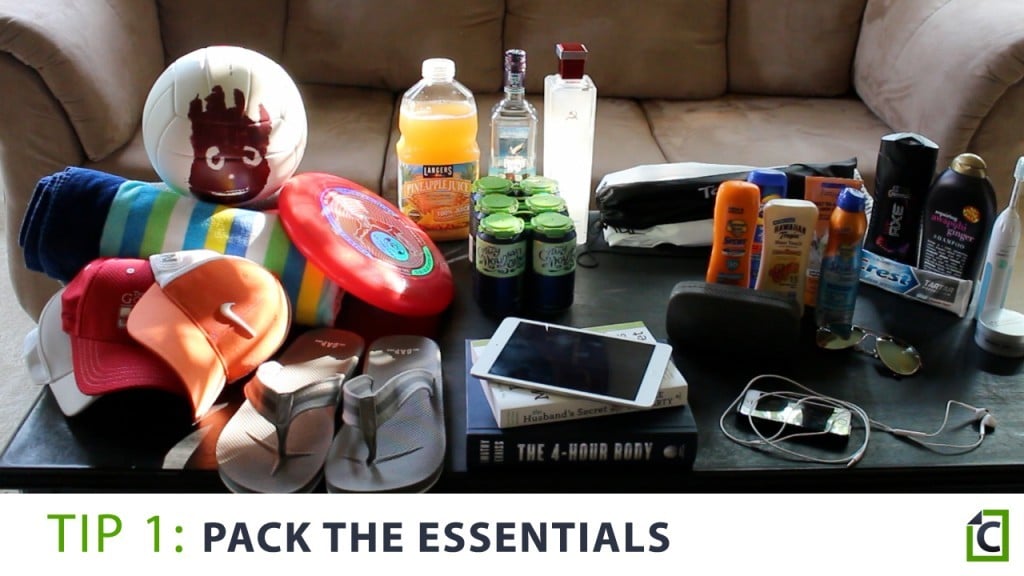 Now that you've seen the video, and have the gist of what needs to be done to ensure your beach trip is unforgettable, let's slow things down and take it one step at a time. Step one? Pack up, and make sure you have the essentials. The essentials, of course, can mean different things to different people, but be sure you have your bases covered: food, drinks, towels, proper attire, and entertainment. And don't worry, we have the rest covered.
2. Fuel up before hitting the highway
Got the Honda Civic packed to the brim with the necessities? Good. Now it's time to hit the pavement. Hopefully, you don't have too far of a drive, but either way, you're going to need to fuel up. Hit the nearest Citgo or Tesoro, and top-off the tank.
3. Secure a shady hangout off the beach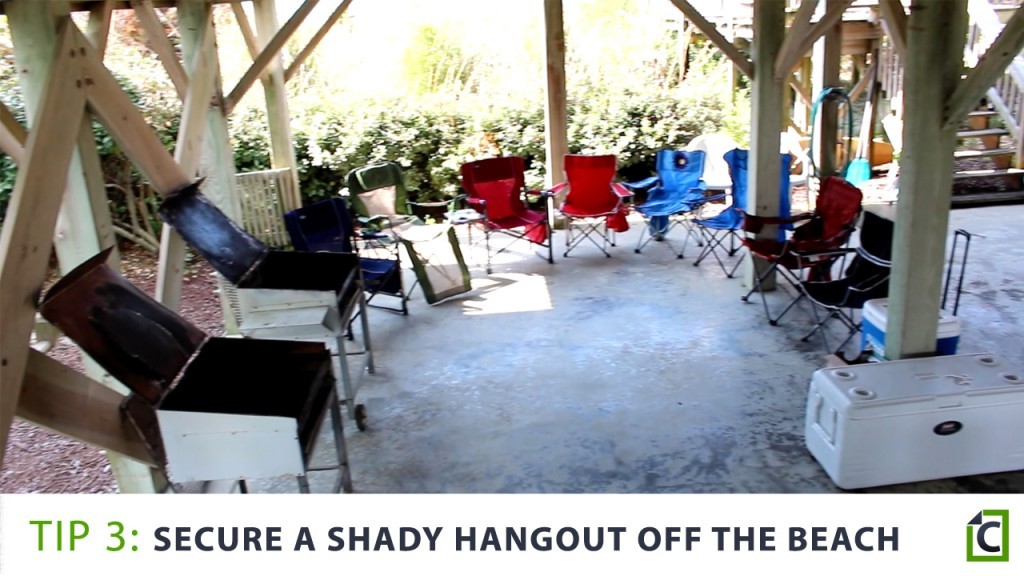 You made it! Now it's time to establish a home base, of sorts. You'll want to make sure that your hangout offers the amenities that the beach does not — shade, mostly. The beach can get hot, so you'll need a place to cool off, and reapply that SPF 100. Set up the grill, pop open the coolers, and arrange the beach chairs — this is your sanctuary.
Just make sure you set up shop in a place that won't be threatened by changing weather, or the incoming tide.
4. Stock your cooler, avoid dark beers, and use koozies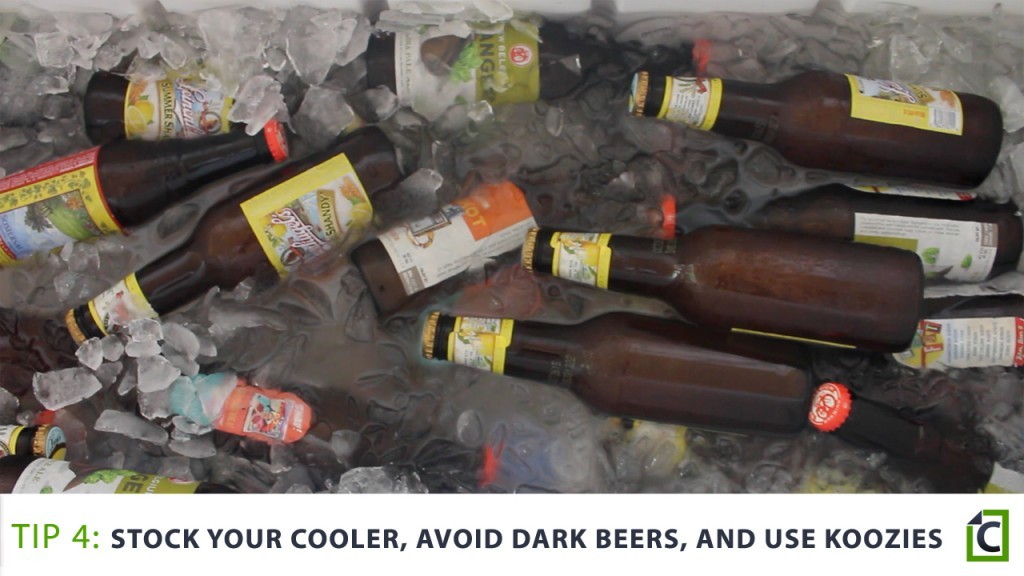 In the event that the cooler wasn't already stocked, it's time to make sure you've got that thing loaded with your favorite summer beverages. Keeping things chilled is key, so make sure you've got koozies on standby to keep your drinks ice cold. There are also a million different beers you can go for, but be sure to avoid darker brews.
The reason for that is that darker beers can lead to more intense hangovers, if you're not careful. Combine that with a lot of time in the sun, and you may not be feeling your best the next day. Science says so.
5. Don't just lay there, play some beach sports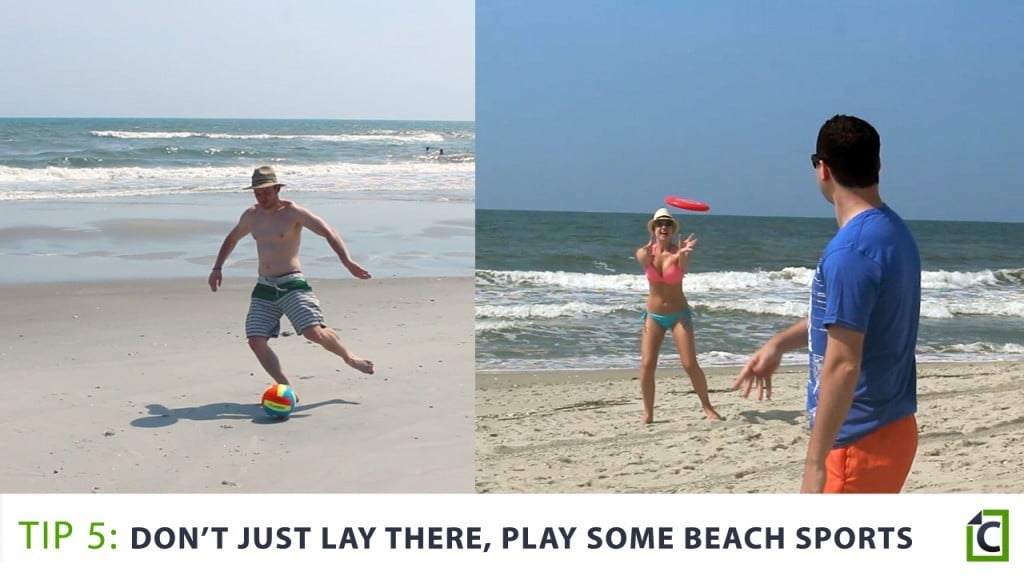 Sure, you're here to relax. But that doesn't mean you have to plant your ass in the sand the whole day.
Get up, and toss a disk, or kick a ball around. Put together a volleyball tournament. Whatever. The point is, get moving — you'll burn some calories and work up a sweat, helping stave-off the oncoming hangover. Just make sure you stay hydrated.
6. Beware of beach life like seagulls or sand bugs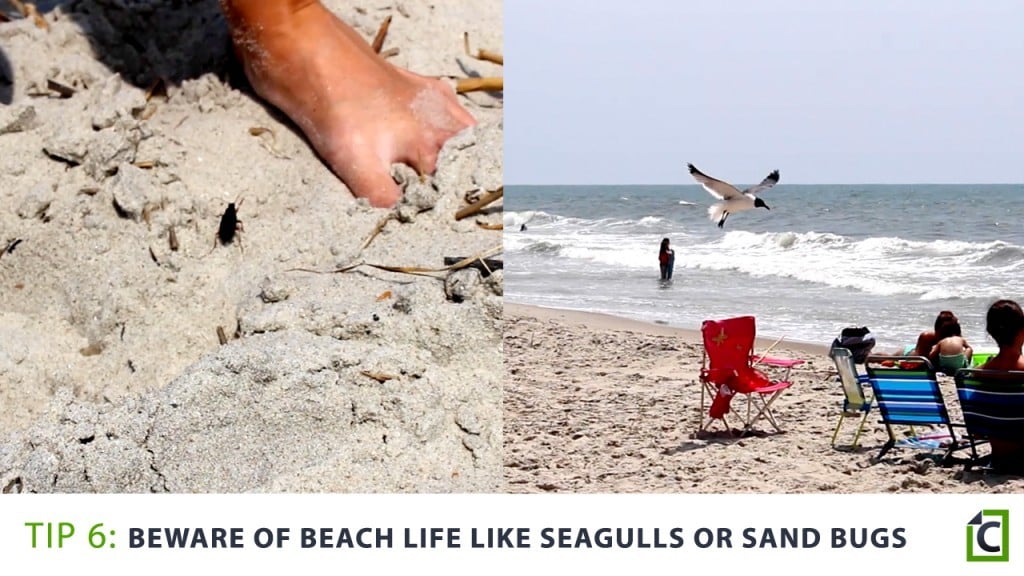 Important tip: Watch out for wildlife. Depending on what part of the country you're in, the term "wildlife" can vary, so be sure to consult the Internet or local signs. But mostly, you want to make sure you're not pissing off seagulls, or stepping on sand bugs or crabs. In the water, keep an eye out for stingrays and starfish, or even the occasional shark — though that's a rarity.
7. Forget about your beach body diet and enjoy yourself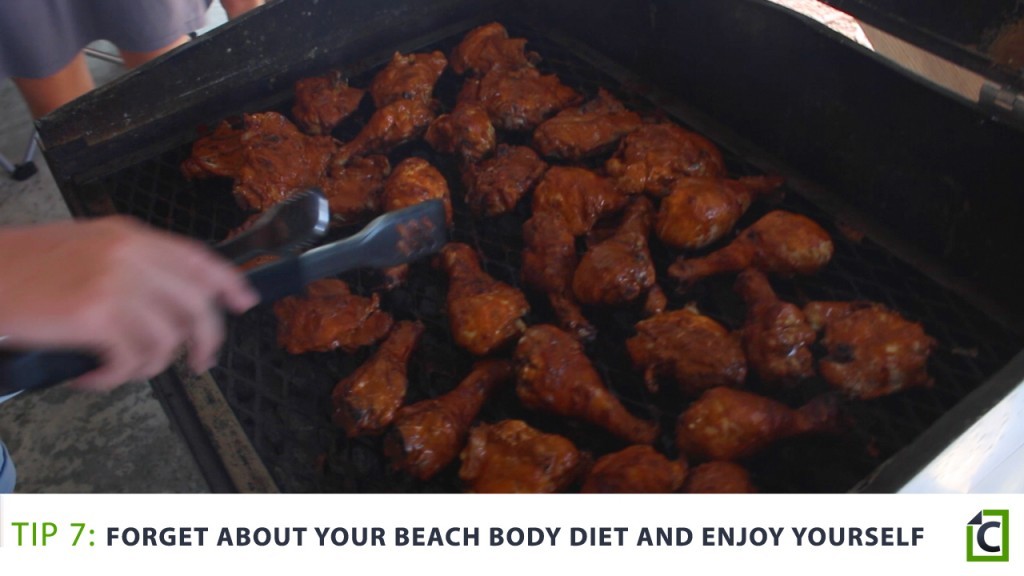 Ironically enough, the beach is the one place you should stop worrying about your beach body. After all, you did do your lifts and cardio to make sure you look good once you're there, right? Right?
Seriously though, the key here is to enjoy yourself. Have some potato salad. Eat those hot wings — have whatever. Now is the time to alleviate those cravings.
8. Waiting 30 minutes to swim after you eat is a myth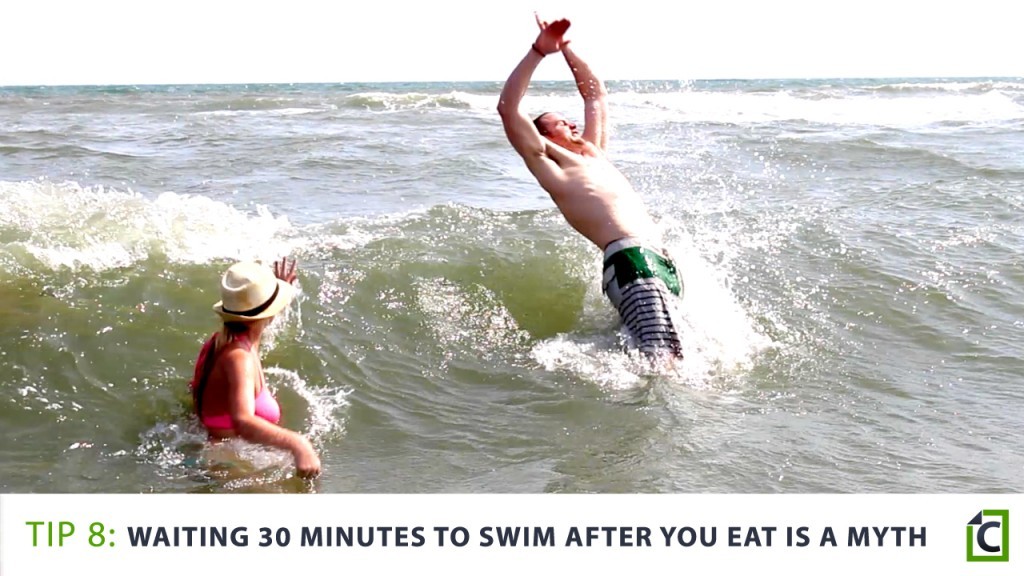 Remember when you were a kid and everyone told you to stay out of the water for a while after eating? Well, that myth just isn't true. So stuff your face, and don't be afraid to immediately dive in to wash off. You're going to be fine.
And that, my friends, is how you crush it at the beach.
More from Culture Cheat Sheet: