How to Get the Best Deals When Booking Holiday Travel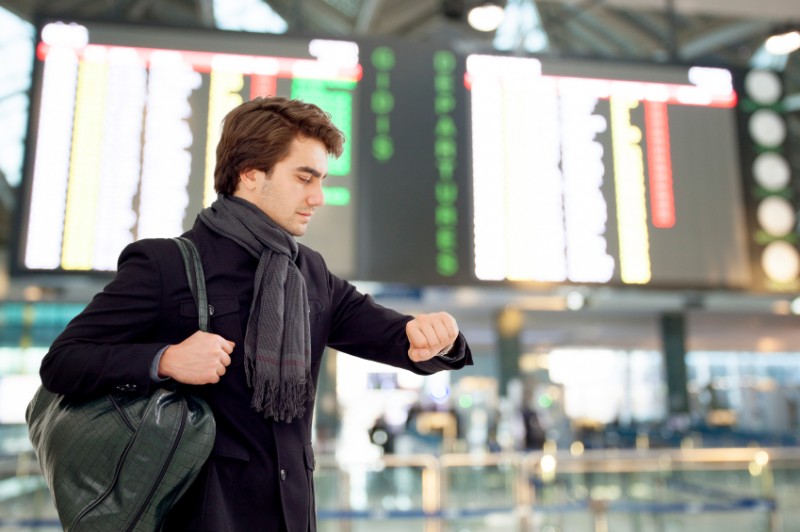 With the holidays quickly approaching, now is the time to look for deals, discounts, and the most cost-effective ways to book travel. Leading up to last year's Thanksgiving, according to CheapOair's data, flights booked 0-6 days prior to the holiday were 15% more expensive than tickets purchased 30 or more days in advance. That said, and because searching for and booking last minute holiday travel can be so costly for consumers, why not get a head start and reap the benefits of booking early?
So, exactly how do travelers stand the best chances for securing holiday flights that won't break the bank? We referred to CheapOair's Travel Expert, Tom Spagnola, for some insight. Because after all, weaving your way through crowded airports, dealing with grouchy airline agents (when something goes awry, because it inevitably will), and withstanding hours-long security lines is all the travel agony you should have to take.
The sooner you book, the more affordable your flight will be.
It's not rocket science, but it's true. Consumers should book their holiday travel now for the most affordable travel options. The longer you wait to book your travel, the higher tickets will be. Air travel is expensive, and maybe something you don't necessarily want to spend money on if it's for a trip to your in-laws', but if you have to do it, it's better to just bite the bullet now, rather than wait until the last minute.
Be creative with your travel dates
People who travel over the holidays typically have to take time off work to do so, which can mean you might not have a ton of options as far as travel days are concerned. Because the day before Thanksgiving and the Sunday following Thanksgiving are common travel days for people, and possibly the busiest at airports nationwide, try to avoid this at all costs. If you're able to leave earlier during the week of Thanksgiving, or book return flights the following week, it will help keep costs down and save you some serious cash. Do you have the option of working over the weekend before the holiday so you're able to skip town earlier? Can you ask your boss if you'd be allowed to work remotely for a few days? If so, take it.
Book through comparative websites
Check out booking sites that allow travelers to compare costs across all airlines, especially if you're interested in a one-stop-shop for all your travel needs, such as hotels, rental car services, etc. For instance, CheapOair owns and operates numerous contact centers worldwide, consisting of certified travel agents that are available 24/7, who are able to aid travelers in finding the best priced accommodations.
Be flexible
Flexibility is key when booking holiday flights. If you're someone who waits until the last minute to book travel, be as flexible as possible with not only your travel dates, but your airport of choice and departure and arrival times. Typically, traveling on Thanksgiving Day yields more affordable flight options than traveling before the holiday. Additionally, several major cities have more than one airport. A lot of the low-cost carriers will fly into the smaller airports, which can offer tremendous savings on your travel. For example, LAX is the major airport in the Los Angeles region, but Burbank airport is a much smaller – and sometimes cheaper – option.
More from Culture Cheat Sheet:
Want more great content like this? Sign up here to receive the best of Cheat Sheet delivered daily. No spam; just tailored content straight to your inbox.