How to Get the Most out of Disneyland Fastpass Tickets
With Disney park admission ranging from over $100 a pop, Fastpass tickets are a sure fire way to get more bang for your buck. That said, knowing how to get the most out of Disneyland Fastpass can ensure you not only save money, but also have the best time ever.
Disney Fastpasses are a great way to plan your day. They allow you to skip the general line on popular attractions like Space Mountain and Haunted Mansion and ultimately allow for more time in the park. And, get this: A regular Fastpass costs you nothing. Find out how to get the most out of Disneyland Fastpass, below.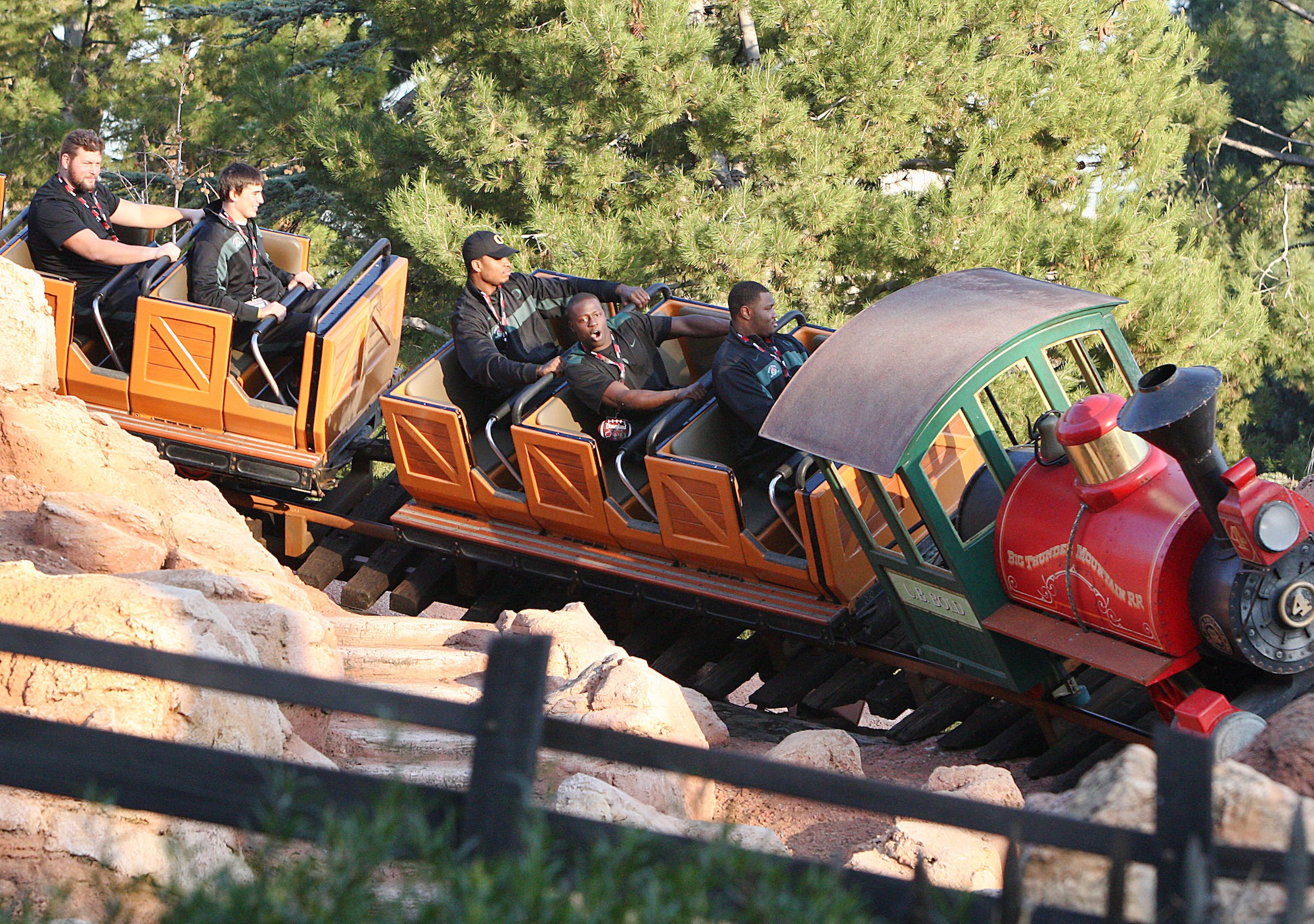 Disneyland Fastpass
Park admission might cost a pretty penny, but Disney makes up for it with the complimentary gift of shorter lines. The Disney Fastpass is offered on select attractions — usually the most popular rides — and allows guests to reserve a ride time. While you still have to wait in line, the Fastpass lines are usually about half as long as the general line.
To get a Fastpass, visit the kiosks located outside of the attractions that offer it. From there, you insert your park ticket into the machine and the kiosk forks over a special Fastpass ticket. While the ticket serves as a reminder of your return time, it is also your way into the Fastpass line so hold onto it. Unfortunately, Guests can only obtain one Fastpass at a time — or wait two hours after receiving a Fastpass — and both Disneyland and California Fastpasses are connected. Also, there are only a select number of Fastpasses for each attraction and time slots can fill up on popular rides. Be sure to grab a Fastpass as soon as you enter the park, that way you can plan out your day and have a better chance of getting on your favorite attraction.
That said, you could get lucky with return times. The parks used to be much more lenient and allow guests to return to the attraction any time after their Fastpass time (not just the time window stamped on the ticket). However, Cast Members no longer prohibit late entry, as it was probably turning the Fastpass line into a general line and who wants that? With that in mind, try your best to return on time — but don't stress yourself out about it. If you have a ticket past due, a nice Cast Member might still let you in.
Disney MaxPass
Want to get the most out of your Fastpass? A traditional Fastpass isn't your best option. To up the ante, Disney recently introduced MaxPass. MaxPass is an online pass that allows guests to select Fastpasses for their favorite Disney attractions on the Disney app. Unlike a regular Fastpass — which requires you to visit a kiosk and print a ticket — the MaxPass is not complimentary. If you're looking to invest in your time spent at Disneyland, the MaxPass will cost you $10 per day (per person).
One major benefit to the MaxPass is its time management abilities. Once your mobile Fastpass code is scanned, you can reserve another Fastpass for a different attraction. That cuts out all the time spent getting a Fastpass in the traditional way, plus could give you an earlier time frame.
Right now, you can purchase the MaxPass when you purchase a ticket. However, if you skip it and want access, you can also sign up in the Disneyland app. In addition to maximizing your ride times, you also receive unlimited access to Photopass downloads for the day. That includes any photos taken during rides, at character dining, or magic shots.
If you're an Annual Passholder, you're in luck. Annual Passholders have the opportunity to link a Disney MaxPass to their account for $75. Those with the Signature Plus season pass get Disney MaxPass for free.
Check out The Cheat Sheet on Facebook!