Outraged by President Trump's Immigration Policy? Here's How You Can Help Those Affected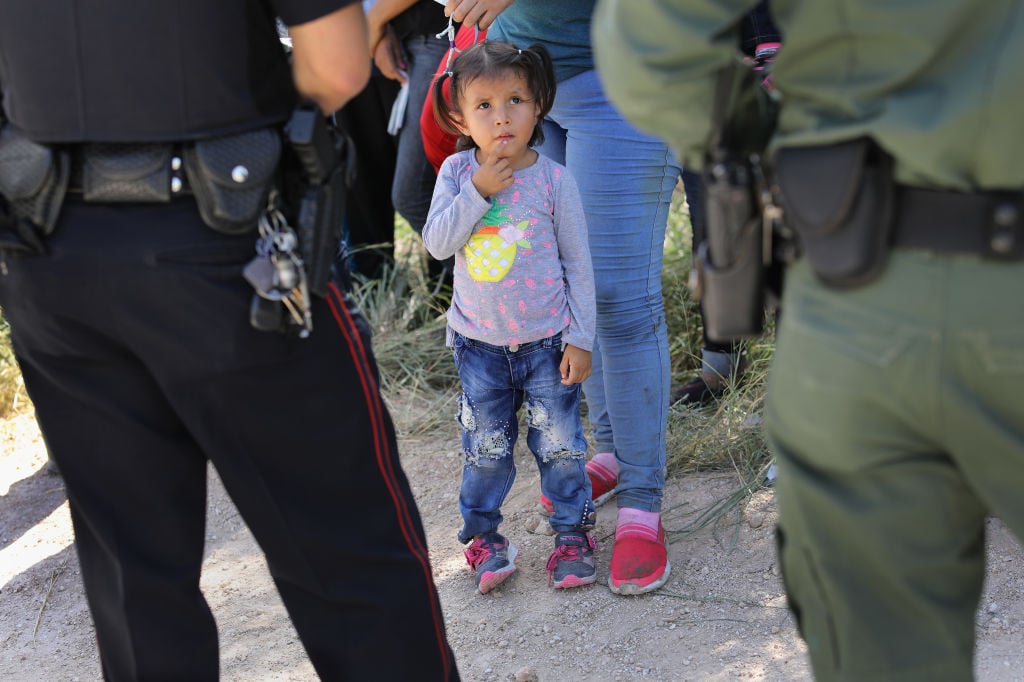 In May 2018, the Trump administration announced a "zero tolerance" immigration policy that ripped families apart at the U.S. border. Following the president's announcement, chaos swept the lives of immigrant families — especially the nearly 2,000 children separated from their guardians.
The stories are as horrific as you can imagine: Federal agents reportedly took away an immigrant mother's baby while she was breastfeeding. And, according to the Washington Post, one man killed himself in a Texas jail cell after being separated from his wife and children. These stories, plus the reports of children held in cages made of metal fencing are devastating, not to mention: Inhumane.
According to The Guardian, Ravina Shamdasani, spokesperson for the U.N. human rights office made it clear that "the practice of separating families amounts to arbitrary and unlawful interference in family life, and is a serious violation of the rights of the child." Despite all of this, chaos still wreaks havoc at the U.S. border.
At a loss for how to help immigrant families affected by Trump's policy? We share the best ways to make an impact and help the children and families in detainment, ahead.
Donate
Right now, many human rights organizations are fighting to reunite families detained at U.S. borders by offering legal services, advocating for the safety and protection of children, and more. To help immigrant children and families affected by Trump's immigration policy, consider donating to the following organizations.
American Civil Liberties Union (ACLU)
The ACLU is focusing its efforts on defending immigrants' rights through addressing immigration policies, ICE and border patrol abuse, and more.
Refugee and Immigrant Center for Education and Legal Services (RAICES)
Texas-based nonprofit, Refugee and Immigrant Center for Education and Legal Services (RAICES) has focused efforts on providing those separated with affordable legal assistance.
Kids in Need of Defence (KIND)
If children's rights are at the top of your list, consider donating to Kids in Need of Defence (KIND). The organization focuses its efforts on defending the rights of unaccompanied immigrant or refugee children. Also, they make sure said children have proper legal representation in court.
California-based organization, Border Angels has its sights set on immigration reform and social justice at the United States-Mexico border. Through donations, the organization can provide individuals with free immigration services, educational programs, and more.
Volunteer
If you can't donate, one of the best ways to get involved is to volunteer. With countless human rights organizations to choose from, you can focus your efforts on specific causes — such as legal representation — in various border states.
Protest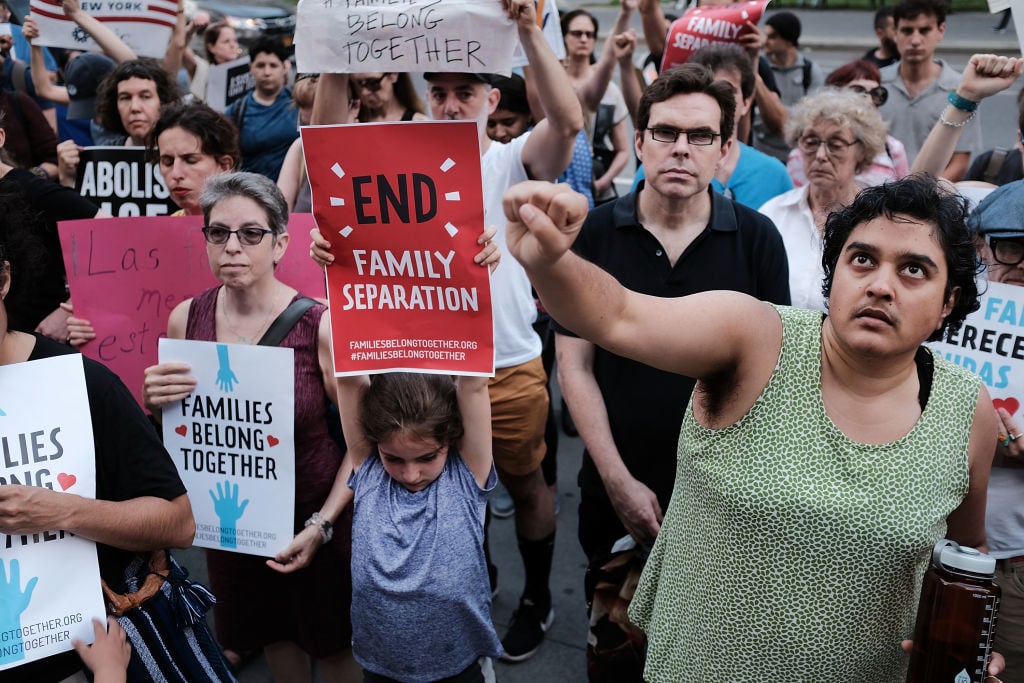 Another way to make a difference and have your voice heard? Protest. On June 30, 2018, join organizations such as the ACLU, National Domestic Workers Alliance, and MoveOn, in a nation-wide protest. The main event will take place in Lafayette Square in Washington D.C. between 11:00 a.m. and 2:00 p.m., with demonstrations also taking place in various cities across the country. To find a protest near you, click here.
Contact your representatives
If protesting isn't your thing, don't worry, your voice can still be heard. Contact your elected representatives to let them know you don't tolerate the kind of treatment Trump's immigration policy has resulted in. Find out who your representative is here. And, if you need help figuring out what to say, the ACLU has you covered with this script.
Check out The Cheat Sheet on Facebook!