How to Survive Holiday Travel
Whether it's a job relocation or the desire to live in a new area, American families are far more geographically separated than they once were. According to a 2012 study conducted by AARP, one in every four adults age 50 or older don't have any children living within an hour's drive. More than half of them have siblings who live at least five hours away. These ever-expanding distances mean that getting together for the holidays involves a bit of journey.
If the travel trends for Thanksgiving and year-end holidays maintain the same trajectory as last year, we could see record numbers of Americans setting out on a substantial trip this year. No matter what method of transportation you choose, hiccups are bound to happen. Though you can't eliminate the possibility of frustrations, you can make things a lot easier on yourself with some careful planning. Time to get started.
1. Do as much as you can online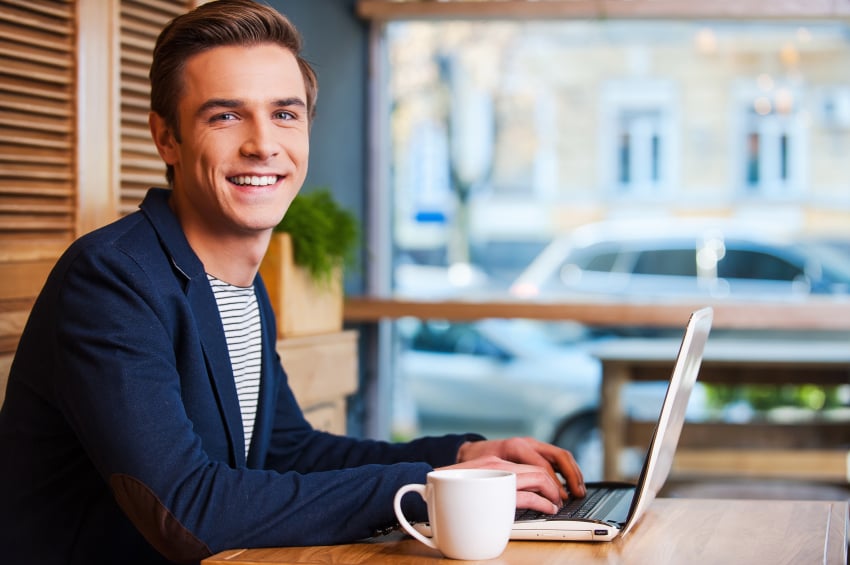 Nothing leaves you feeling more frazzled than digging through your deleted emails or piles of papers to find the information required to access your boarding pass. Online check-in is one of the best ways to speed through the process, especially if you choose your seat and pay for any checked luggage. When you get to the airport, you'll speed through to the kiosk and be on your way to TSA in no time.
While we're on the topic of security, you can save yourself some headaches there as well. Sign up for TSA PreCheck, which is $85 for five years, to expedite the process. Frequent world travelers will want to go for Global Entry, a slightly pricier option at $100 for five years. You'll automatically get TSA PreCheck and be able to whizz through Customs and Border Protection when traveling internationally.
A little bit of research about the airports themselves is also smart. Download an app like iFly or GateGuru to get more information about the airport you're traveling through, wait times, restaurant deals, and more. You can look at maps to get a better sense of the layout and an idea of your dining and accommodation options.
2. Give yourself tons of time
Scheduling a flight for 8:00 p.m. on Christmas Eve is a serious don't. In the event you can't avoid a last-minute departure via plane or car, make sure you're giving yourself enough time. Everyone is trying to make it home for festivities with loved ones, so the roads, train stations, bus stops, and airports will all be substantially busier than normal.
Inclement weather can disrupt any type of travel, so being a little flexible will go a long way toward keeping you sane. This could mean taking an extra day off work, but it'll be worth it in the long run.
3. Pack light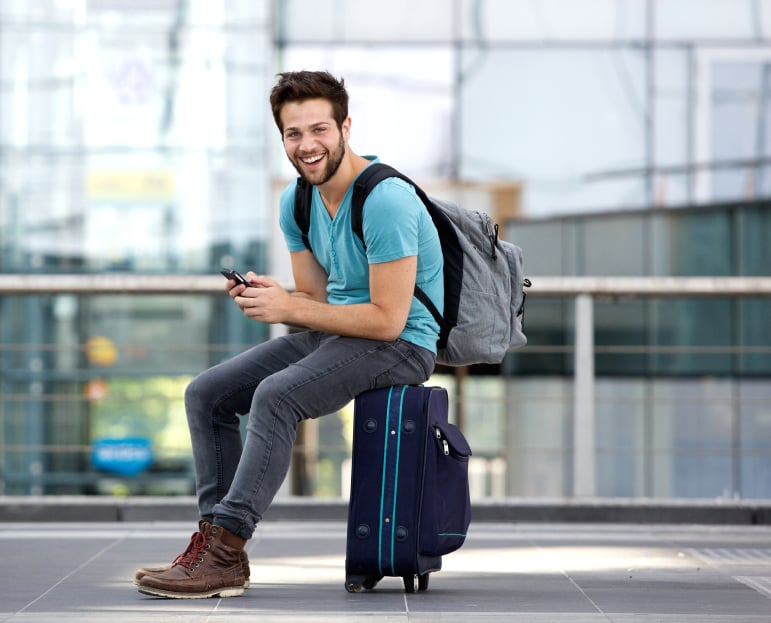 This is especially important for holidays that involve gift-giving. Instead of trying to cram everything into your suitcase, consider shipping presents in advance. You'll avoid the overweight fees and won't have to worry about anything getting lost or broken. Besides, it's a lot easier to maneuver a 25-pound bag than a 95-pound one. It's also important to note planes have weight restrictions. You or someone else could actually get bumped from the flight if the plane exceeds its limit, so do your part by keeping your bag under control.
If at all possible, skip checking a bag completely. If you go this route, remember to obey the liquid rule. TSA isn't going to let you sneak through with a huge bag of bottles larger than the 3.4-ounce limit. You can always purchase toothpaste, shampoo, deodorant, and other basics when you arrive at your final destination.
4. Bring food for the journey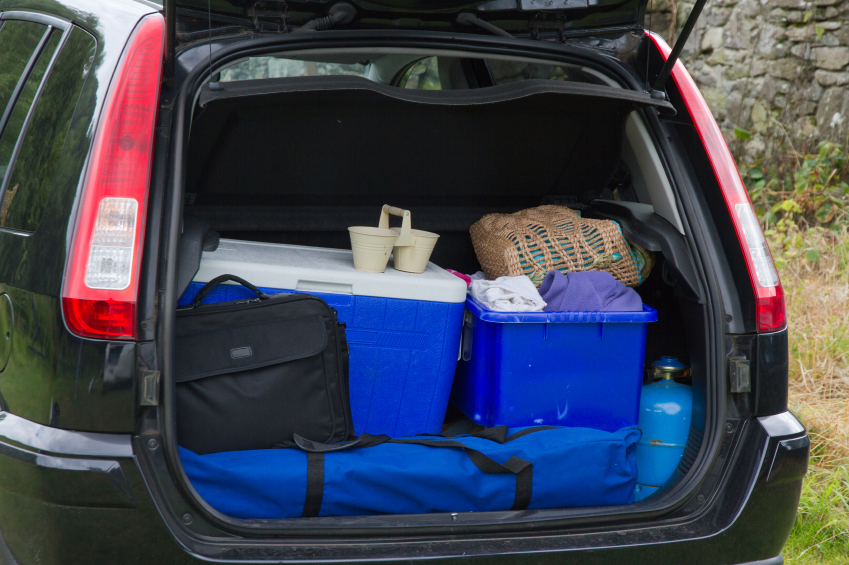 When making a long road trip, packing a cooler is one of the simplest ways to guarantee access to delicious, healthy food during your trip. Whole fruit, nuts, raw veggies, and nutrition bars are good options for snacks. If you're going on a particularly long trek, make a few easy meals. Grain salads, sandwiches, and wraps are good ideas. Many of these options are good for airports as well. Just remember to abide by the liquid rule. Bring an empty water bottle with you, then fill it up at a drinking fountain once you've cleared security.
Even researching your restaurant options ahead of time doesn't guarantee a great dining experience before a flight. Chains often have abbreviated menus at their airports, which means your go-to healthy options may not be available. It's always better to over-prepare.
5. Think about entertainment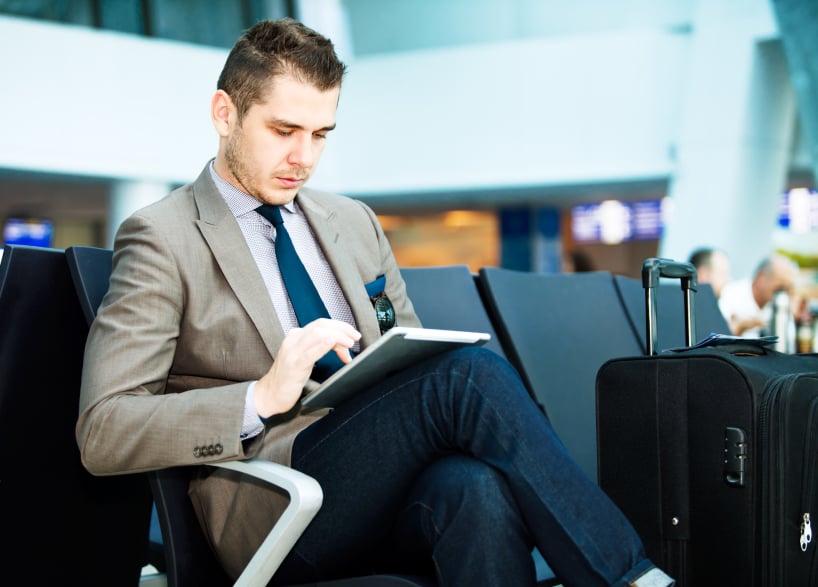 Music is the obvious choice for warding off boredom on the road, but even your latest playlist will start to get old after the third loop. Try listening to a book on tape or a podcast for a change of pace. If you have little ones, put together a travel kit for them before you set out. For your sake, skip the toys with sound effects. Pack books, crayons, and card games. Visit Six Sisters' Stuff for creative, kid-friendly travel ideas.
Flight delays are almost inevitable around major holidays, so come prepared with books, magazines, and a few electronic devices. The charging stations at airports are usually packed. Make sure to charge all your devices before you leave and consider bringing along an external battery.
6. Sign up for text alerts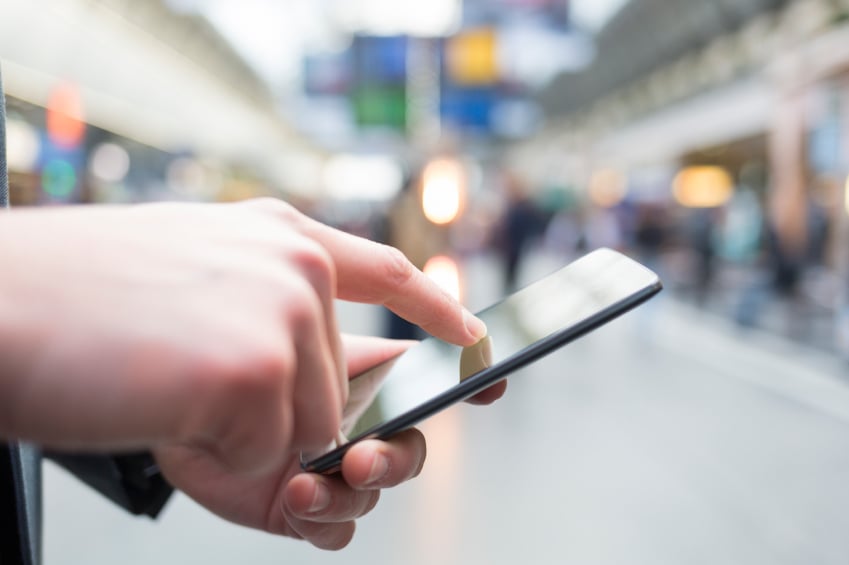 Finding out your usual route is shut-down because of a traffic accident is a lot more useful if you know about it before leaving. Instead of scouring your local news for traffic updates, sign up for text alerts to find out about any potential pitfalls as soon as they happen. This isn't an excuse to use your phone behind the wheel, though. If you're already driving, let a passenger take care of the messages or listen to updates on the radio.
Airlines offer updates via text message as well. It's the fastest way to find out if your flight has been cancelled, delayed, or moved to a different gate.
7. No matter what, be merry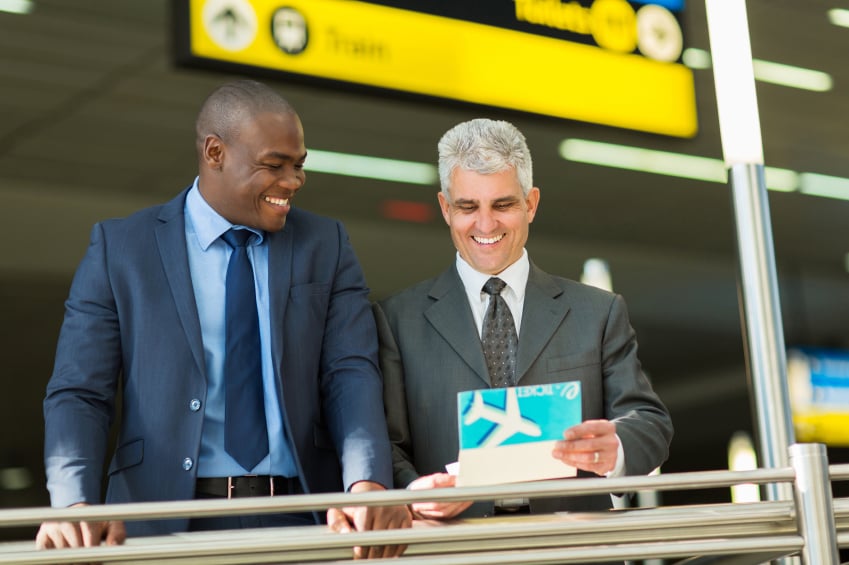 The holidays are stressful for everyone, so staying positive, or at least civil, will make things a lot more pleasant. This goes for dealing with airline employees, gas station clerks, and fellow travelers. Even if you're having a rough day, there's always someone else who has it a lot worse.