Hurricane Harvey Dumps 11 Trillion Gallons of Rain, Death Toll at 5
Hurricane Harvey has dumped 11 trillion gallons of rain on the state of Texas, with more than 2,000 water rescues in Houston alone and the death toll currently at five. By the time the storm dissipates, Texas will have seen 25 trillion gallons of rain, predicted one analyst.
The storm ripped off roofs, snapped trees, triggered tornadoes and floods, and cut off power to hundreds of thousands of people. Rescue crews are working to pull stranded residents from homes and cars in southeast Texas. Thousands of residents started fleeing their homes in Texas last week as the hurricane strengthened.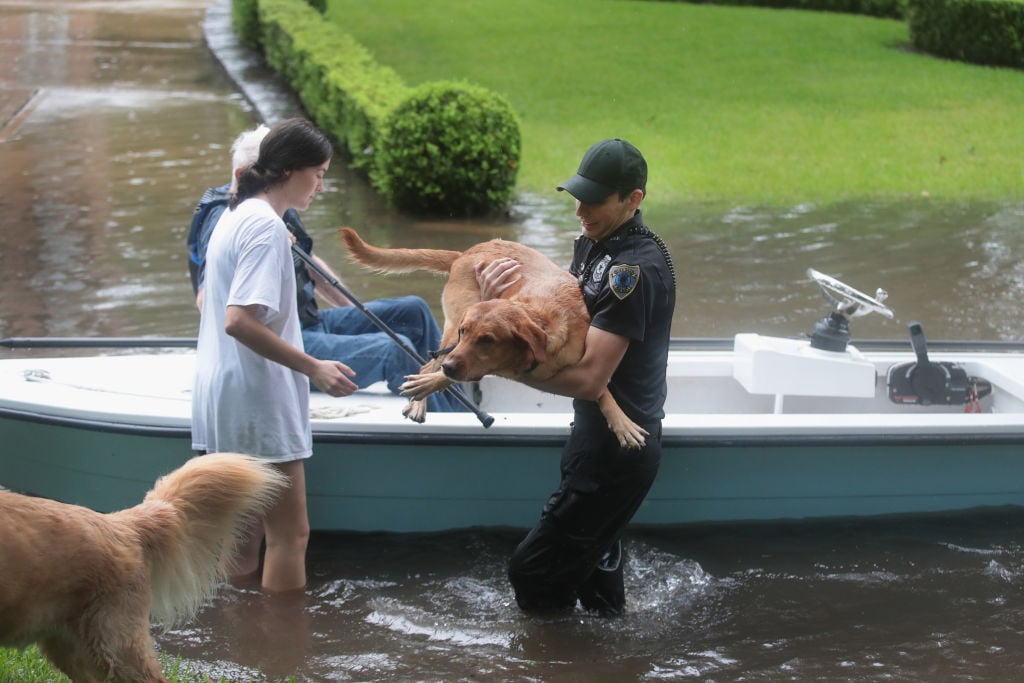 Residents of Houston, the nation's fourth largest city, are faced with waist-high floodwaters. Local rivers have swelled to record levels and caused federal engineers on Monday to release water from area reservoirs to help control the strong currents. Houston schools were closed Monday due to flooding and will remain closed until at least Labor Day. In addition, the city's airports remain closed until further notice due to flooding on runways, affecting more than 1,300 flights on Monday.
Art Acevedo, Houston's chief of police, live tweeted a video while driving on a freeway through the storm. "Flooding is still happening all over the place," he reported. "Sadly, it's making our rescue operations very difficult as there are people who are still stuck in homes that are flooded. It is extremely difficult to get to you. We are happy to say we've got a lot of boats coming, a lot of volunteer boats and professional crews … And now I see the dams are about to open. That's not music to my ears, I can tell you that much."
— Chief Art Acevedo (@ArtAcevedo) August 28, 2017
More flooding is expected as water level continue to rise. More than 30,000 people are expected to be placed temporarily in shelters, according to Reuters, which reported that the worst of the floods are expected Wednesday and Thursday.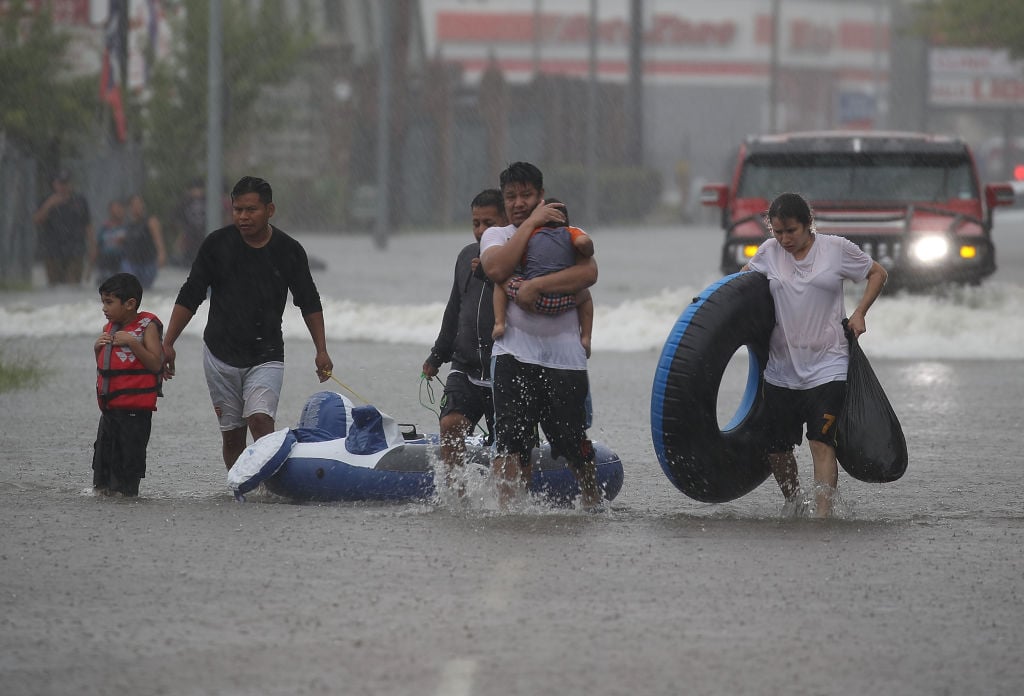 The state of Texas has experienced 316,000 power outages as a result of Harvey. Wind gusts hit 132 miles per hour when the hurricane hit land. A total of 62 of the state's counties are under disaster declaration.