When Is Hurricane Season in Florida? (And How to Plan Travel Around It)
Hurricane season is a regular occurrence in the Atlantic Ocean. While it's most dangerous for people who live in the path of tropical storms and hurricanes, it can also have serious consequences for travelers who want to visit Florida, the Caribbean, or other destinations that can see severe weather during hurricane season. Traveling off-season can mean enjoying better deals and smaller crowds. But you'll need to plan carefully if you want to visit a destination that might be affected by a hurricane.
Want to plan a trip during or around hurricane season? Here's what you need to know.
When is hurricane season?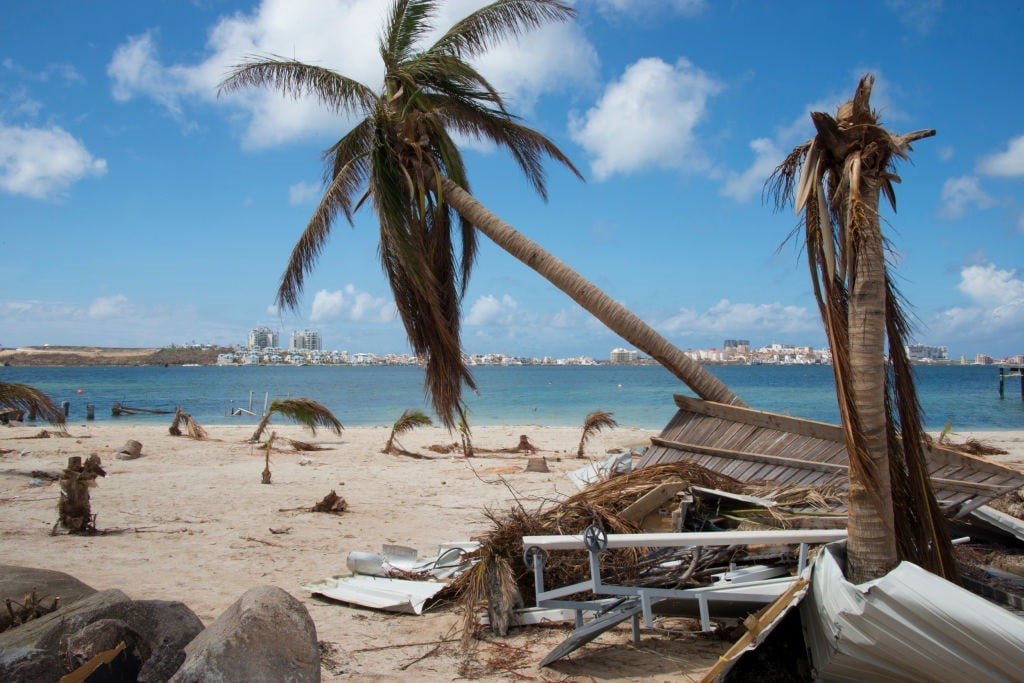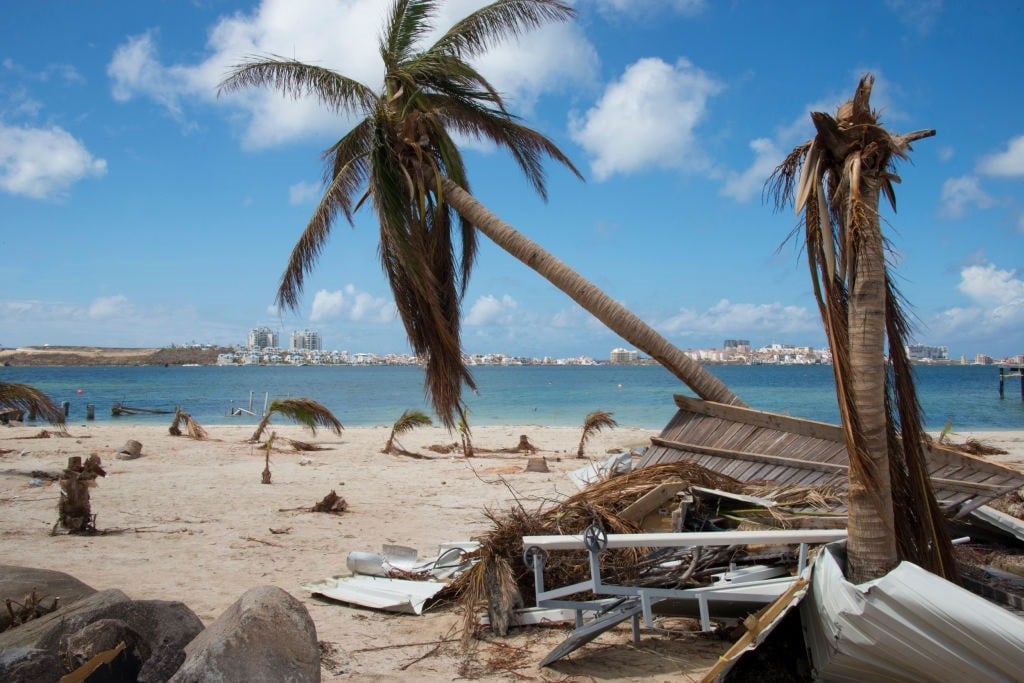 Let's start with the basics. LiveScience reports that officially, the National Weather Service says that the Atlantic hurricane season begins on June 1 and runs until November 30. Most storms hit during peak hurricane season, generally described as the time between August and October. And according to Travel + Leisure, nearly all countries in and around the Gulf of Mexico, the Caribbean Sea, the Atlantic Ocean, and the eastern and central Pacific Ocean are susceptible to tropical storms and hurricanes.
Forecasts and predictions will shift throughout hurricane season. So if you want to book a trip, Travel + Leisure recommends tracking local weather patterns on sites such as nhc.noaa.gov (the National Weather Service's National Hurricane Center), or cdema.organd stormcarib.com for reports in the Caribbean.
Which cities get hit the most by hurricanes?
USA Today reports that some areas hard-hit by the 2017 hurricane season are still recovering as the 2018 hurricane season gets underway. And if you want to know where to book a vacation, it makes sense to take a look at which cities get hit most frequently by hurricanes. (However, avoiding them doesn't guarantee that you won't see severe weather.) LiveScience reports that the ten most frequently affected cities are:
Cape Hatteras, North Carolina: Every 1.36 years
Morehead City, North Carolina: Every 1.54 years
Grand Bahamas Island, Bahamas: Every 1.62 years
Cayman Islands: Every 1.72 years
Wilmington, North Carolina: Every 1.72 years
Great Abaco Island, Bahamas: Every 1.8 years
Andros Island, Bahamas: Every 1.83 years
Bermuda: Every 1.85 years
Savannah, Georgia: Every 1.92 years
Miami, Florida: Every 1.97 years
USA Today reports that if you're considering a trip to the Caribbean, you'll find that a few islands are at low risk of being affected by storms (usually because of their locations south of the hurricane belt). Aruba, Bonaire, and Curacao haven't experienced a hurricane in years. Plus, hurricane season often spares Barbados, Trinidad, Tobago, and Grenada.
How can you protect a hurricane season trip?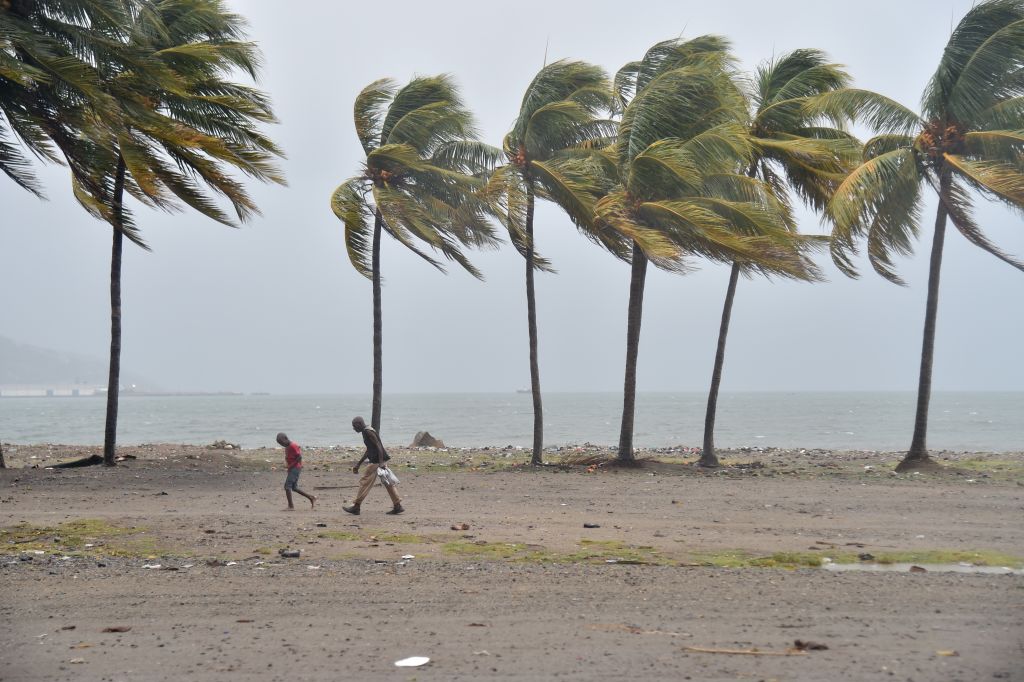 Two words: Travel insurance. The New York Times advises that when you book, you should check your hotel and airline's policies, to determine whether you'd be able to get a refund or rebook in the event of a hurricane. But no matter what you find in the fine print, buy travel insurance. A travel insurance plan should close any gaps in coverage, the Times notes. Travel + Leisure explains that insurance can cover lost costs from flight, cruise, or hotel cancellations. But purchase it early: By the time a storm has a name, it's too late.
Also, keep in mind that cruises may require some extra planning. Even if the cruise itself should experience smooth sailing, severe weather could impact your trip to the departure point. The Times recommends purchasing an insurance plan with a Missed Connection benefit to cover any additional costs if a flight delay or cancellation causes you to miss your boat.
What should you pack when traveling during hurricane season?
If you travel during hurricane season, it pays to go prepared. Travel + Leisure recommends packing solar-battery-powered USB chargers. You should also take along cash both in U.S. and foreign currencies (since you may not be able to use ATM or credit cards right after a storm). You may also want to pack a battery-powered radio, a battery-powered flashlight, extra toiletries, and antibacterial wipes. A first-aid kit also makes a smart addition to your bag.
If you have space, you may also want to pack bottled water and non-perishable food. (You could also buy those items upon arriving at your destination.) Also, ensure that you fill your prescriptions and have an adequate supply of your medications before you leave. Keep your documents with you, and if you're traveling to another country, write down the contact information for the for the U.S. consulate.
What should travelers know about hurricanes?
USA Today reassures would-be travelers that "The chances of facing a severe hurricane while on vacation are slim, but still be aware of the risks that these storms pose." Storm surge, for instance, is the leading cause of hurricane-related deaths in the United States; the water can travel several miles inland. Flooding from heavy rains is the second leading cause of death, and can travel hundreds of miles inland.
You should also be aware that high winds can create other hazards, such as destroying buildings or sending debris flying. Additionally, tornadoes can accompany a storm that makes landfall. And dangerous waves caused by wind can, in turn, cause rip currents, beach erosion, and damage to structures along the coast, even if the storm doesn't make landfall.
Read more: 15 Emergency Items You Should Always Have in Your Home
Check out The Cheat Sheet on Facebook!