If You Love Brunch, Make Reservations at These 19 Best Restaurants Near You
Hey, we all have to start our day somewhere. Why not brunch? All over the United States, local chefs push out amazing brunch creations, and you just have to try them. Wherever you live, you can probably get to one of these amazing locations. Try a Chinese-accented day starter (page 14), a classic buffet (page 12), or the original breakfast burrito (page 19).
1. New York City: Root & Bone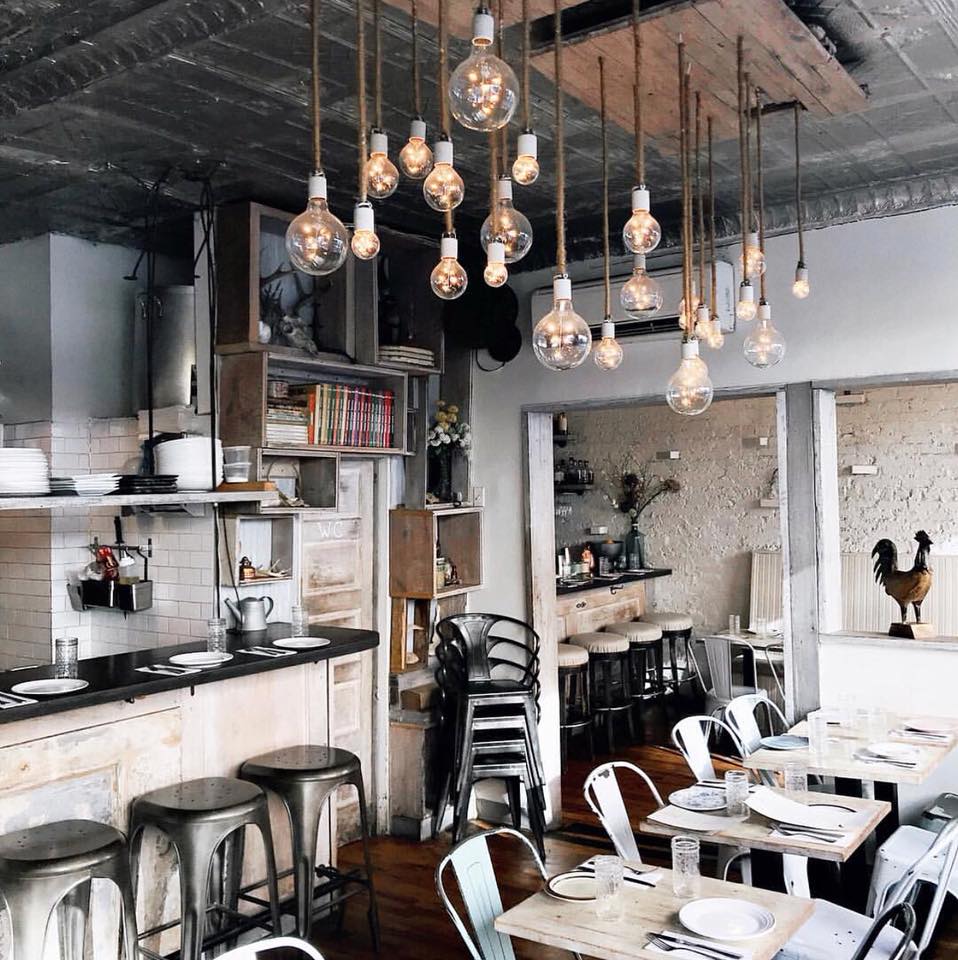 Food & Wine likes the James Beard–nominated restaurant that takes traditional American food and steps it up a notch. Take the chicken sandwich, for starters. The chefs brine that baby in sweet tea, coat it with crispy flakes and drizzle it with whiskey maple syrup. They serve it with pickled green tomatoes and stuff the sucker between two cheddar waffles. Did somebody say order up?
Next: The following brunch-only restaurant has earned quite a name for itself.
2. Indianapolis: Milktooth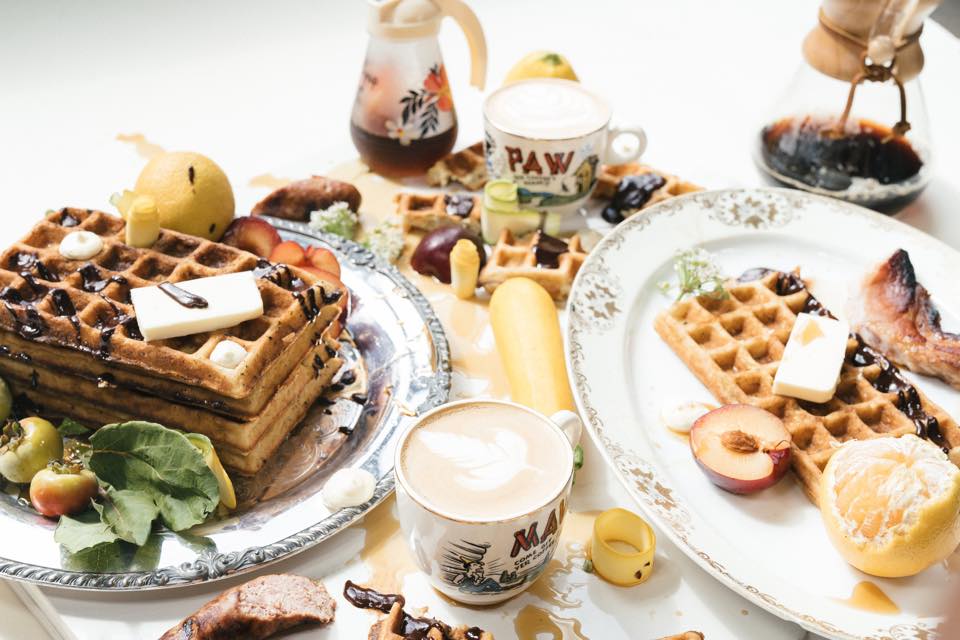 Milktooth in Indianapolis serves just brunch six days a week, and has earned a national reputation for it. The Food Network recommends starting with a Japanese morning staple: miso soup.  Milktooth also makes a classic New York bagel, but with a fresh take. The toasted homemade bialy gets slathered with a schmear of whipped cream cheese, poached tuna confit, and topped with fried capers, celery, and sweet onions.
Next: This Nashville standard also serves a mean hangover cure.
3. Nashville: Pinewood Social 
If you had a little too much fun last night, run, don't walk to Pinewood Social in Nashville. There, you can devour a Reuben-inspired eggs Benedict to fix what ails you. We're talking rye toast, sliced corned beef tongue, and saurkraut. Top that with a runny-yolk egg and hollandaise sauce and you have yourself a meal.
Next: If you like brunch with a Spanish accent, try this on for size.
4. Minneapolis: Hola Arepa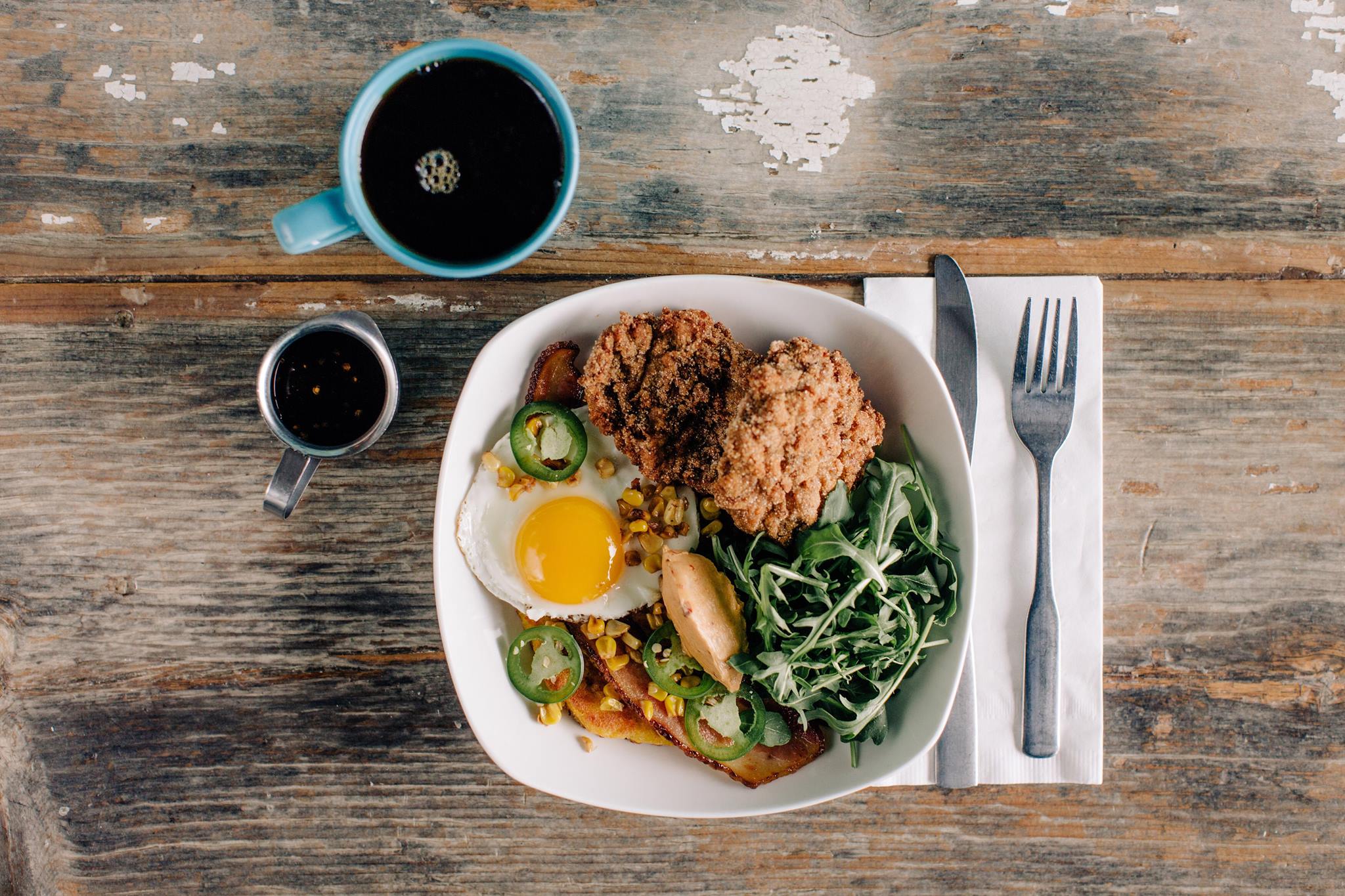 The former food truck converted a gas station and convenience store into an arepa-focused restaurant, Hola Arepa. Those little Latin American corn pancakes appear on much of the menu, but don't sleep on the rest, either. The Food Network recommends the Brazilian chicken cachapas for a take on chicken and waffles, and don't forget a drink. Housemade horchata, a rice-based milky drink, gets frozen in the summer and warmed up in the winter. Perfect, anytime.
Next: Carboholics, we also found your happy place.
5. Los Angeles: Huckleberry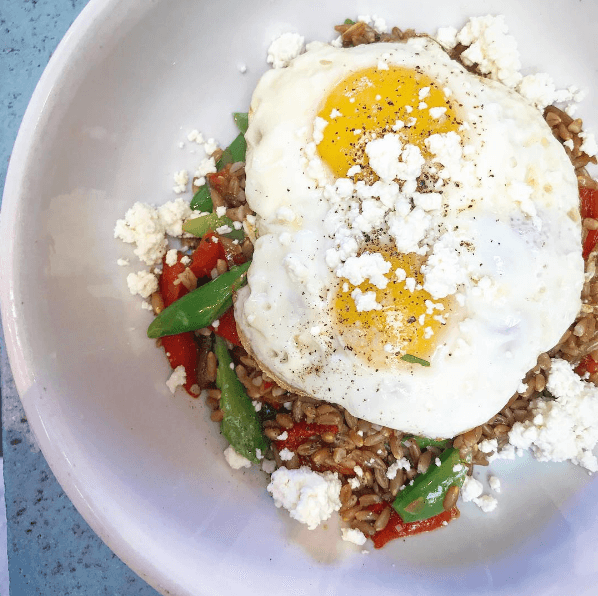 If you like pastries, you have got to try Huckleberry Cafe in Los Angeles. The bakery and cafe turns out some delicious, flaky baked goods that Food & Wine writers can't stop eating. Try the fruit-topped kouign amann and house-made breads, including a brioche that gets a second act as french toast. And here, you will also like Green Eggs & Ham, a house-made English muffin topped with prosciutto, pesto, a sunny-side up egg, and arugula.
Next: When in New England, swing by the following hot spot.
6. Manchester, New Hampshire: The Local Moose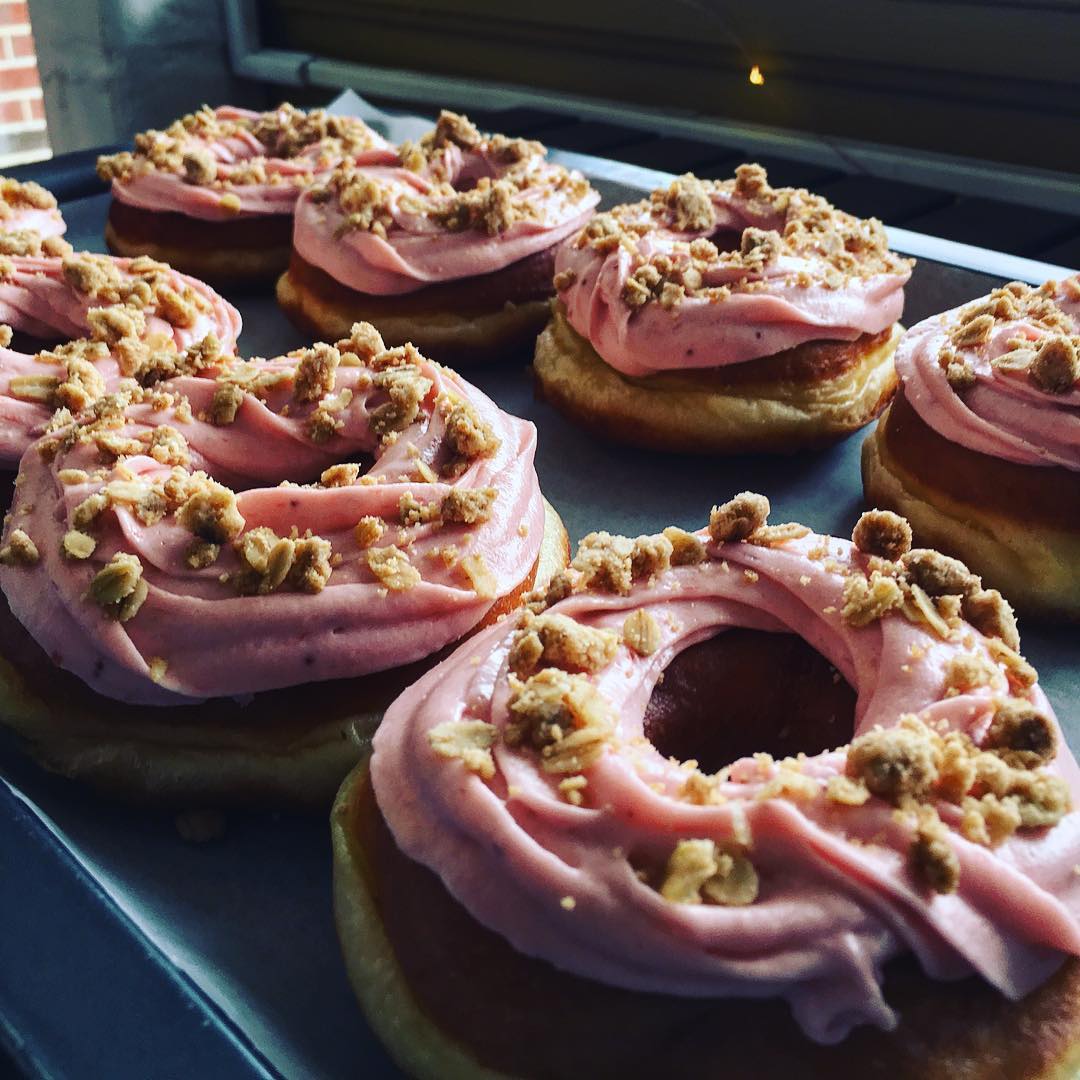 Caffeine addicts will definitely want to check out the Local Moose, which sources its beans from a roastery in nearby Amherst. The Food Network loves the Free Ranger egg sandwich, which pairs eggs with Vermont cheddar and a house-baked brioche bun. Add some locally smoked bacon or ham, avocado, or tomato for extra oomph. The restaurant also serves variations on the theme seasonally, so go back again and again.
Next: The following award-winning chef makes great burgers.
7. Atlanta: Holeman & Finch Public House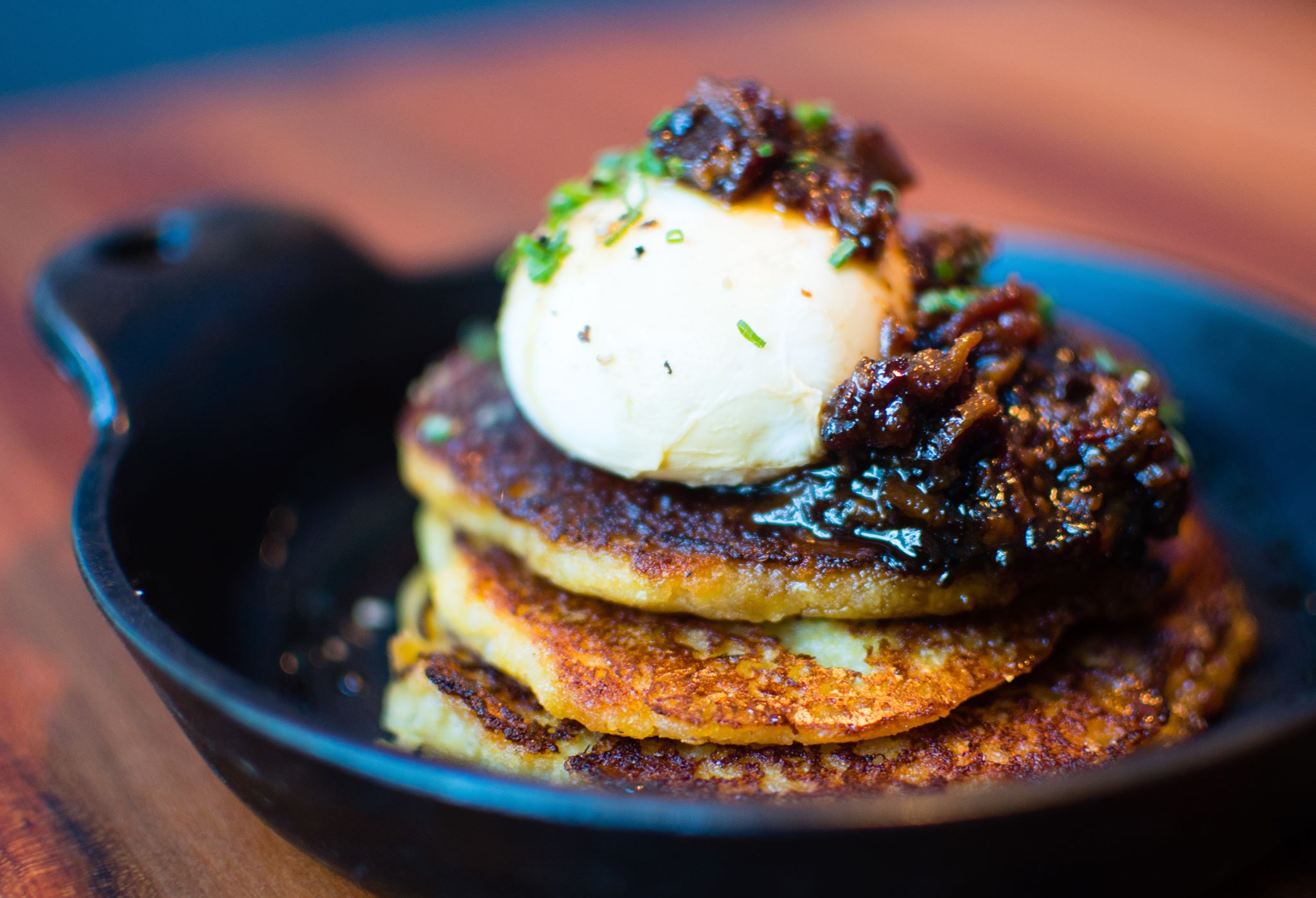 Food & Wine's Best New Chef 2009 Linton Hopkins serves up his signature double cheeseburgers at brunch and at 10 p.m., when two bullhorns signal their arrival. For those who haven't yet joined the brunch burger cult, try an egg dish instead. The Holeman & Finc Public House Johnny Cake elevates the classic with foie gras.
Next: These chefs also trained at an iconic spot before starting their restaurant.

8. Asheville, North Carolina: Cúrate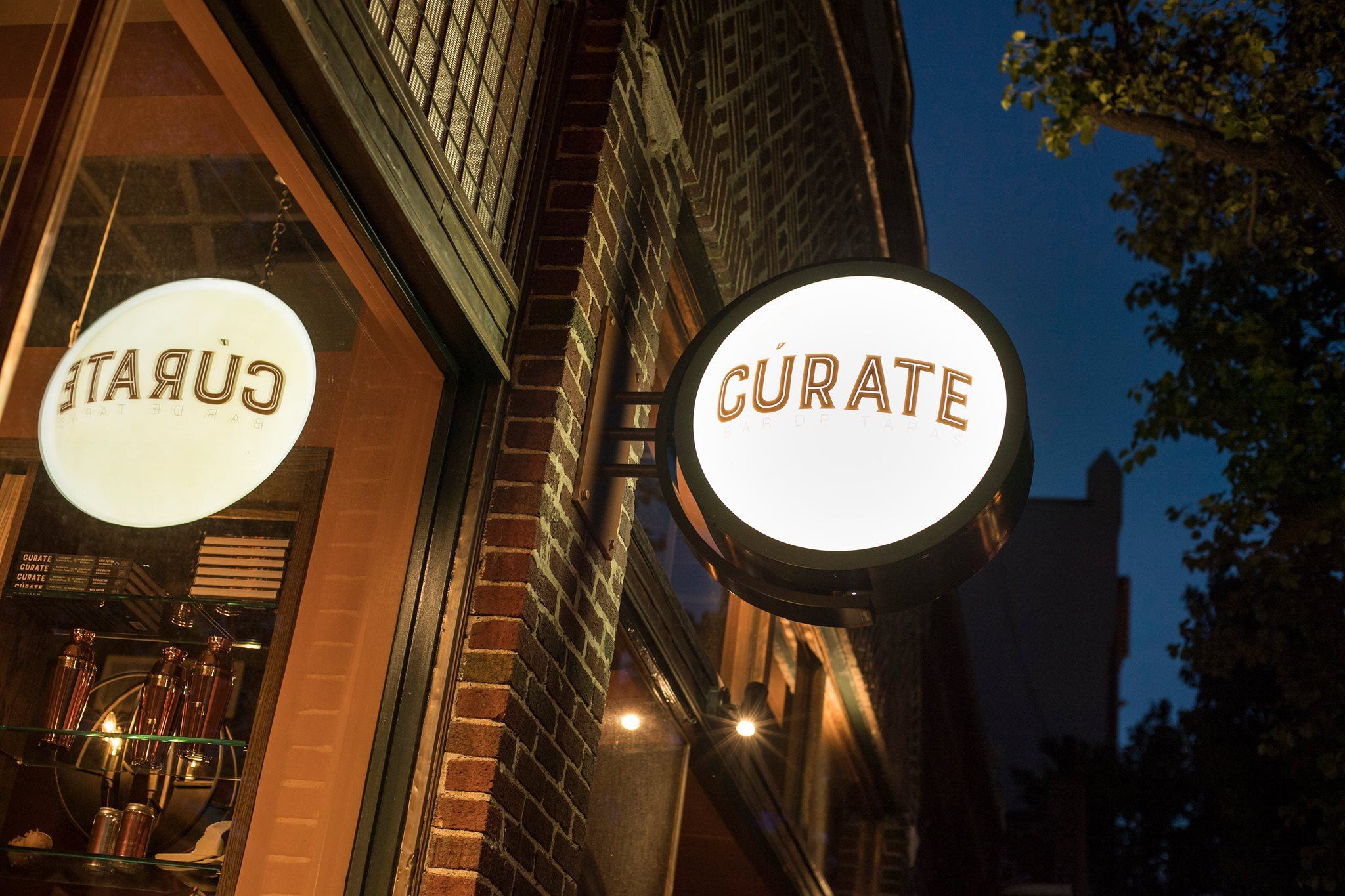 Chef Katie Button trained at the famous El Bulli in Spain before she and her husband and business partner moved to Asheville to open a tapas bar. Traditional Spanish dishes represent the pro move at Cúrate. Give the tortilla española and torrijas, a Spanish take on French toast. She also tops the house Bloody Mary with a horseradish foam you just have to see to believe.
Next: You can get the following specialties at the airport, if you have to.

9. Phoenix: Matt's Big Breakfast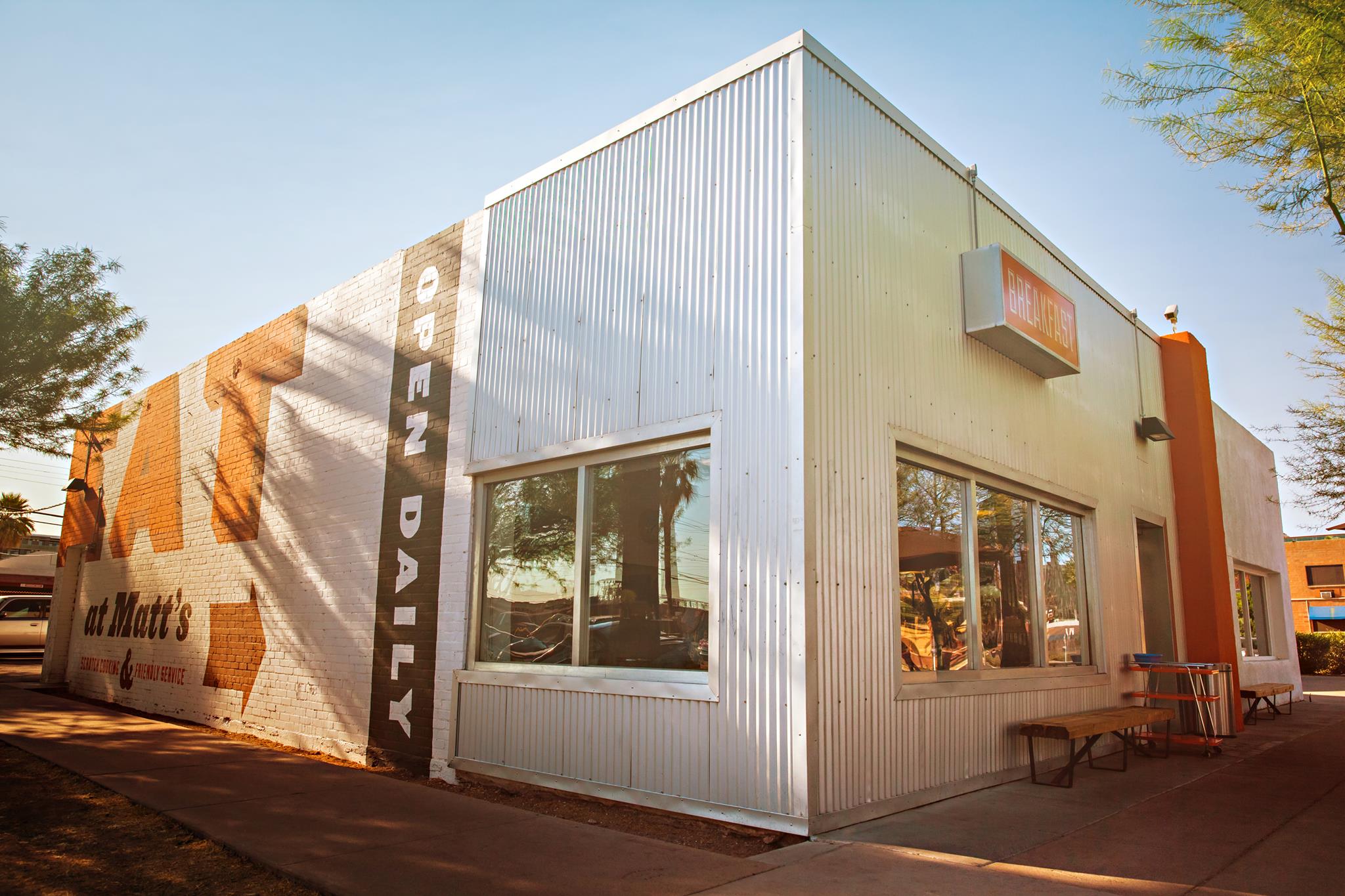 If you have a connecting flight through the Phoenix airport, run, don't walk, to Matt's Big Breakfast in Terminal 4. If Phoenix is your final destination though, swing by the original Matt's Big Breakfast, serving up platters for over a decade. It serves breakfast all day, if you prefer to sleep in. You have to try The Chop & Chick: two eggs, a pesto-marinated, skillet-seared Iowa pork rib chop, toast, and a choice of potatoes. Bring your appetite!
Next: You can also get upscale comfort food at this Chicago standby.
10. Chicago: Jam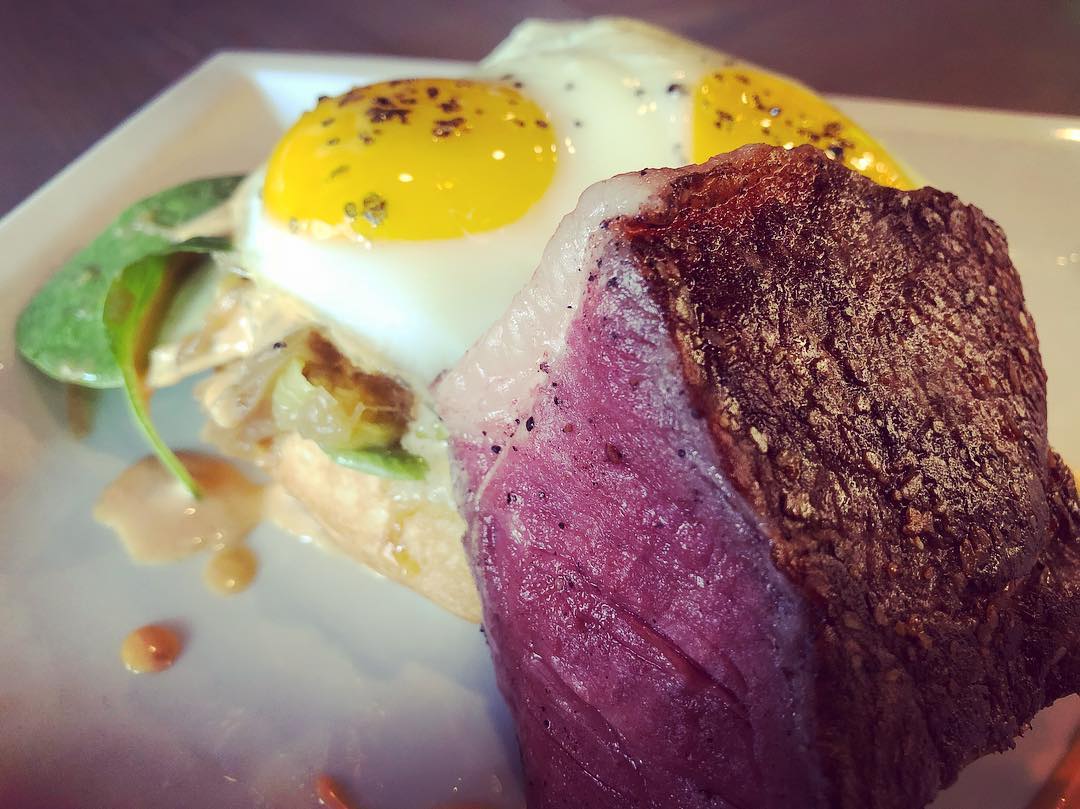 French toast fans, look no further. Jam makes an amazing malted custard French Toast that comes with macerated cherries, lime leaf cream, and pink peppercorns. The chef starts by dipping thick brioche slices into a vanilla- and malt-spiked custard, then cooking them sous vide to make them melt in your mouth. The outside then gets caramelized right before it hits your plate and trust us, you want it to.
Next: Cheese fans also have to try this next one.
11. Madison, Wisconsin: Graze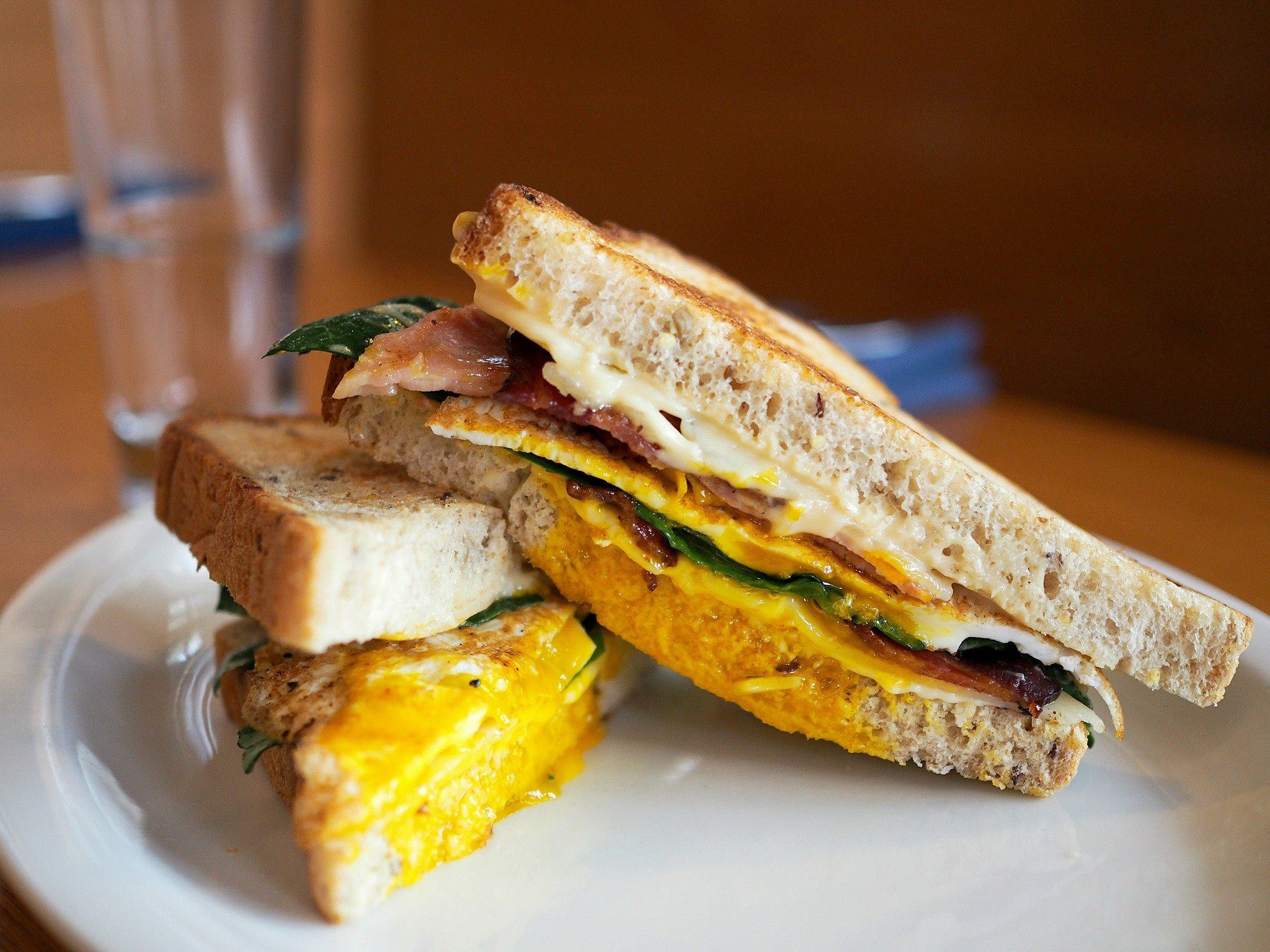 Wisconsin locals know cheese basically has its own food group in that state. And Madison's Graze really does it justice, locally sourcing all of it. Start off with the gastropub's flash-fried, gooey cheese curds made with Hook's Cheese Company curds. Get the breakfast sandwich made with local brick cheese from Widmer's. With house-baked bread, ham, and bacon, you really can't go wrong.
Next: Head South for the following great brunch buffet.
12. Miami Beach: Cecconi's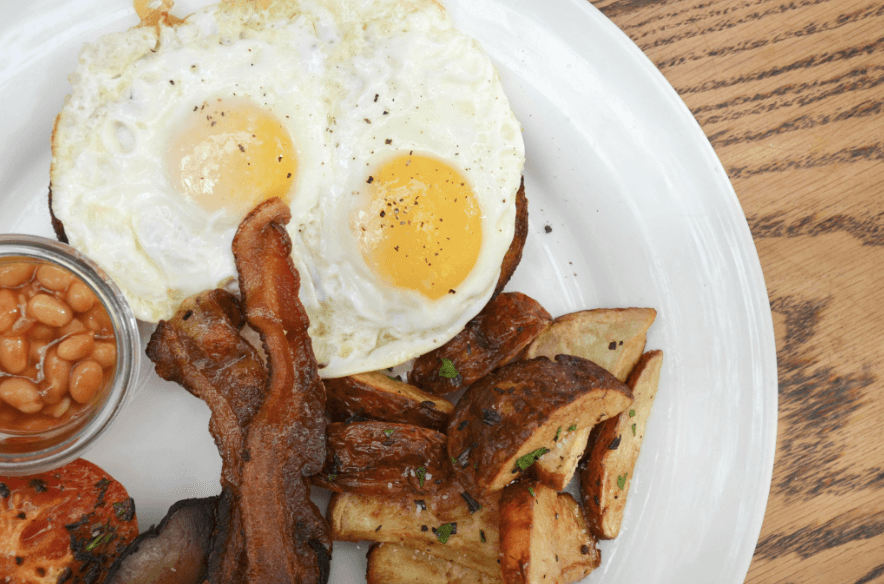 You can get into the members-only Soho Beach House in Miami Beach for brunch, even without a membership. Go for the brunch buffet that really nails the classic. It includes made-to-order omelets, ricotta pancakes, and even a raw bar. You also have to get a Bloody Marys tableside from a roving cart, to complete the experience.
Next: When in Cleveland, head to the following spot.
13. Cleveland: The Greenhouse Tavern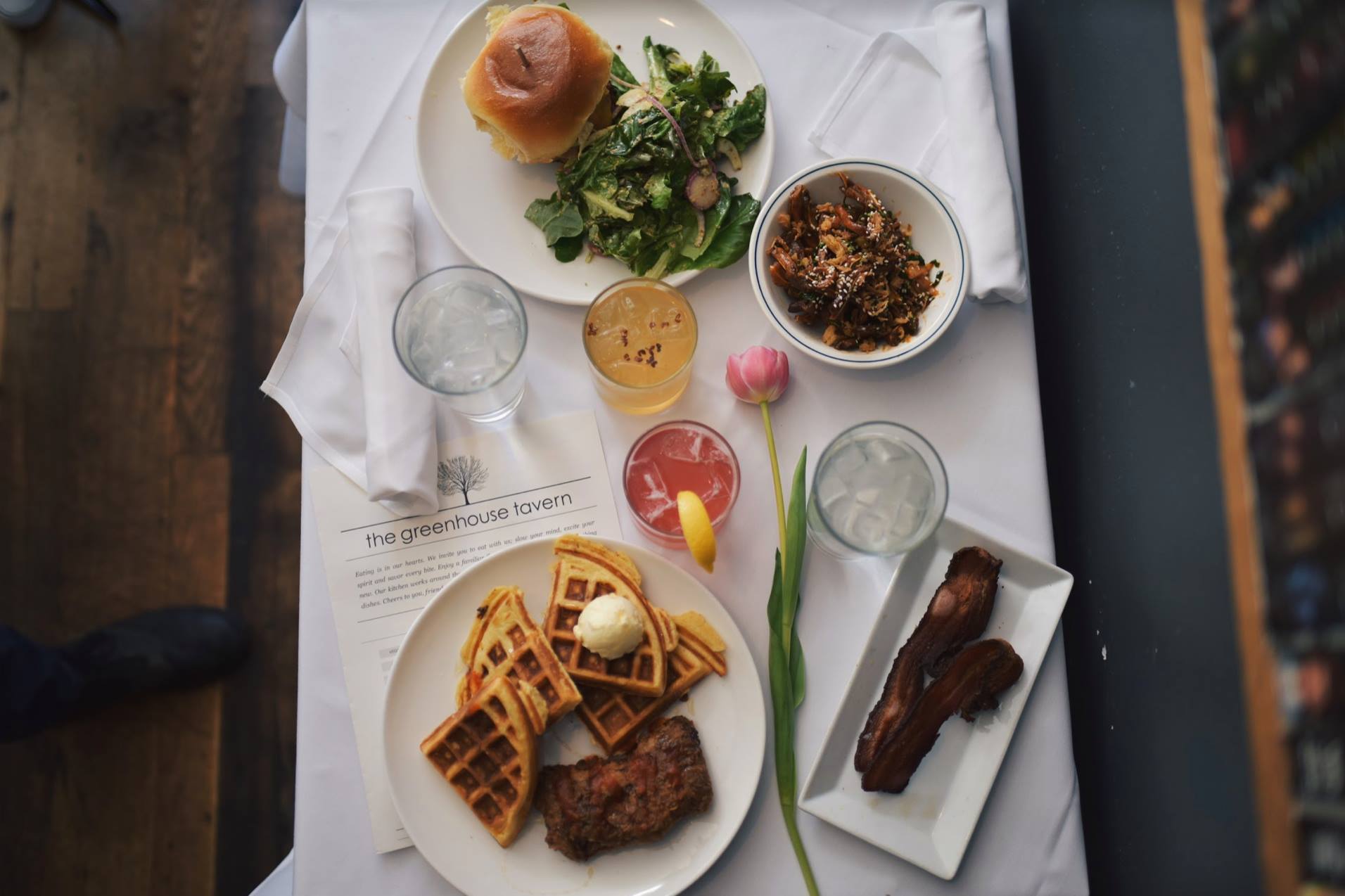 Anyone who doesn't eat french fries for brunch really needs to reconsider. At The GreenHouse Tavern in Cleveland, twice-fried frites get topped with mozzarella curds, bacon, gravy, and fried eggs for the best brunch poutine. Get it with a side of chicken wings, because you only live once. Theirs also get tossed in fresh lemon juice, roasted jalapeno, and green onions for a real taste sensation.
Next: Yes, you can also get dim sun for brunch.
14. Boston: Myers + Chang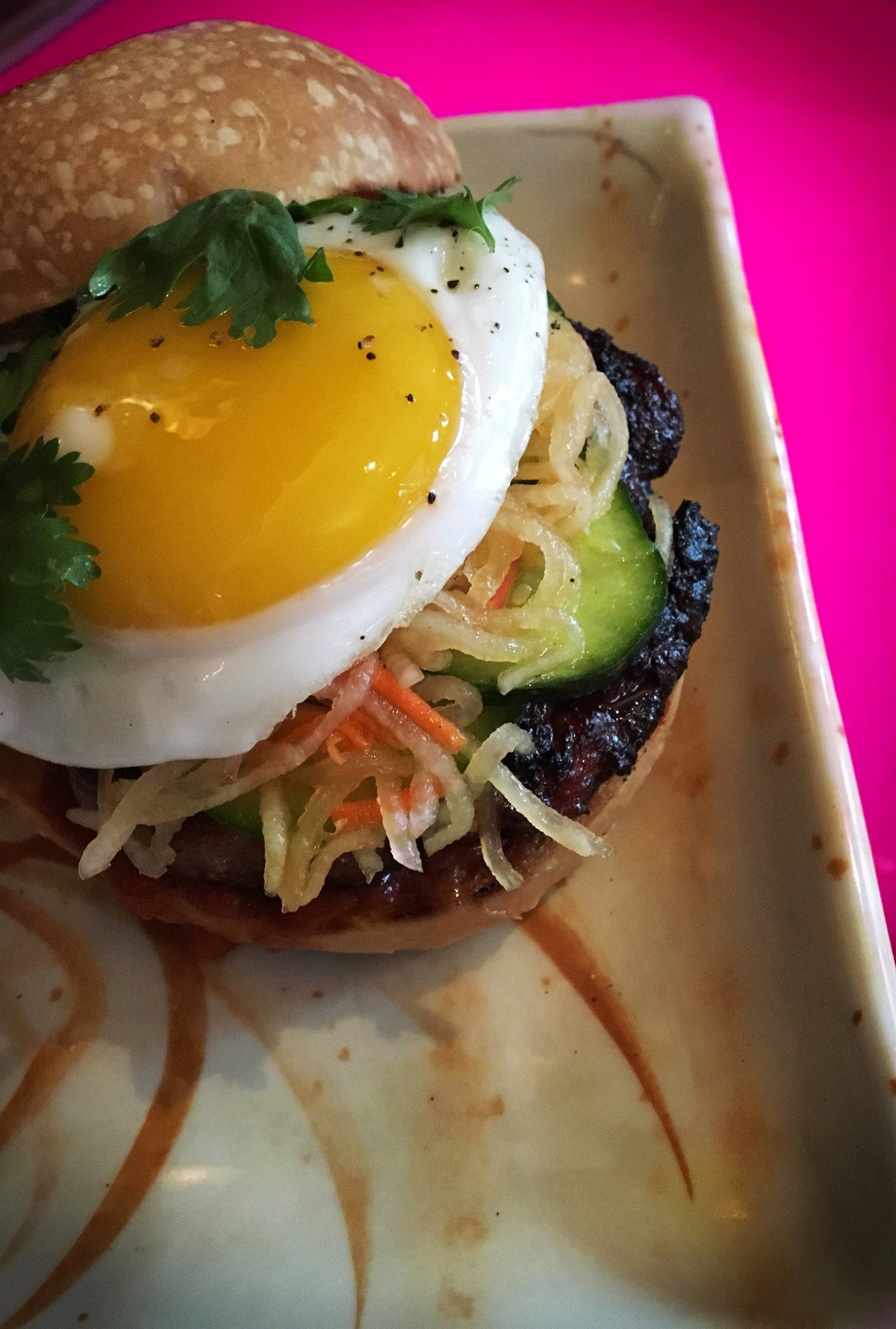 The popular chef of Boston's No. 9 Park, Joanne Chang, has also opened Myers + Chang for Chinese diner fare. Food Network recommends going for pork belly buns and peanutty dan dan noodles, but you really can't go wrong. On weekends, the dim sum brunch will also change your concept of what brunch can mean.
Next: Enjoy elevated Creole at the following landmark.
15. New Orleans: Commander's Palace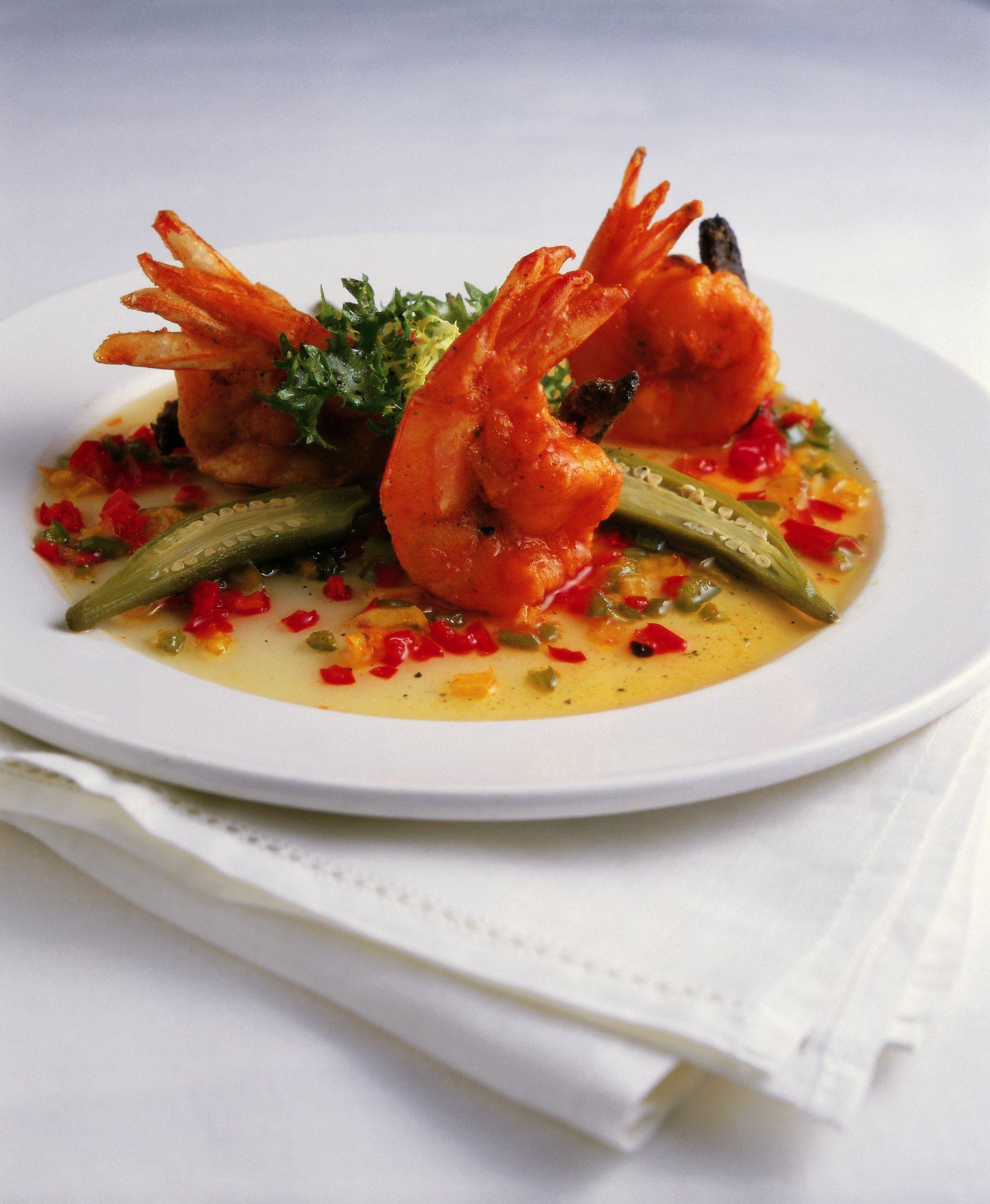 Let's get real: New Orleans has some of the best food going. And at the landmark Commander's Place, you can get some of the best of the best. Established in 1883, the elegant restaurant has served up hot Creole cuisine by the likes of Emeril Lagasse, Paul Prudhomme, Jamie Shannon, and now Tory McPhail. Listen to the Joe Simon's Jazz Trio while you try a three-course brunch. And if you want to dance, go ahead. This is the N'Awlins, after all.
Next: You also won't find a better deal than this boozy brunch.
16. Washington, D.C.: Birch & Barley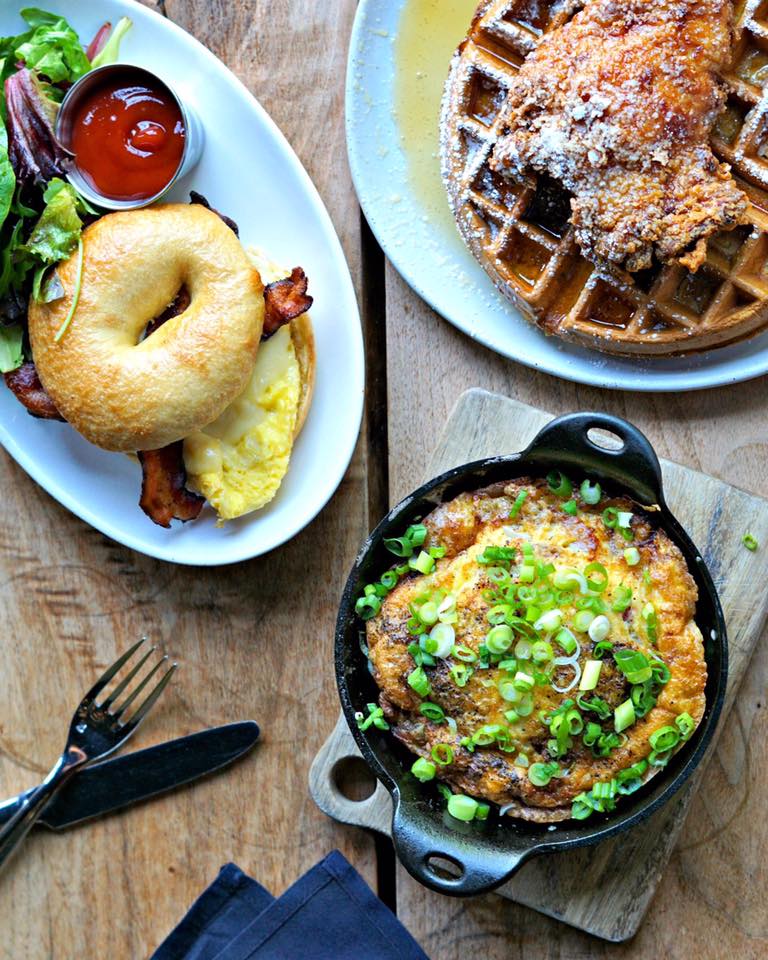 The $30 Boozy Brunch at this beer-focused bistro may serve up Washington's best brunch deal. Start with doughnut holes in unique flavors like toffee-bacon, glazed lemon-poppy, and bittersweet chocolate.Try chicken and waffles, house-brined corned beef hash, and fried duck eggs. Brunch also comes with two cocktails and bottomless coffee, to keep you going all day long.
Next: Mind your manners at the following Southern favorite.
17. Louisville, Kentucky: Please and Thank You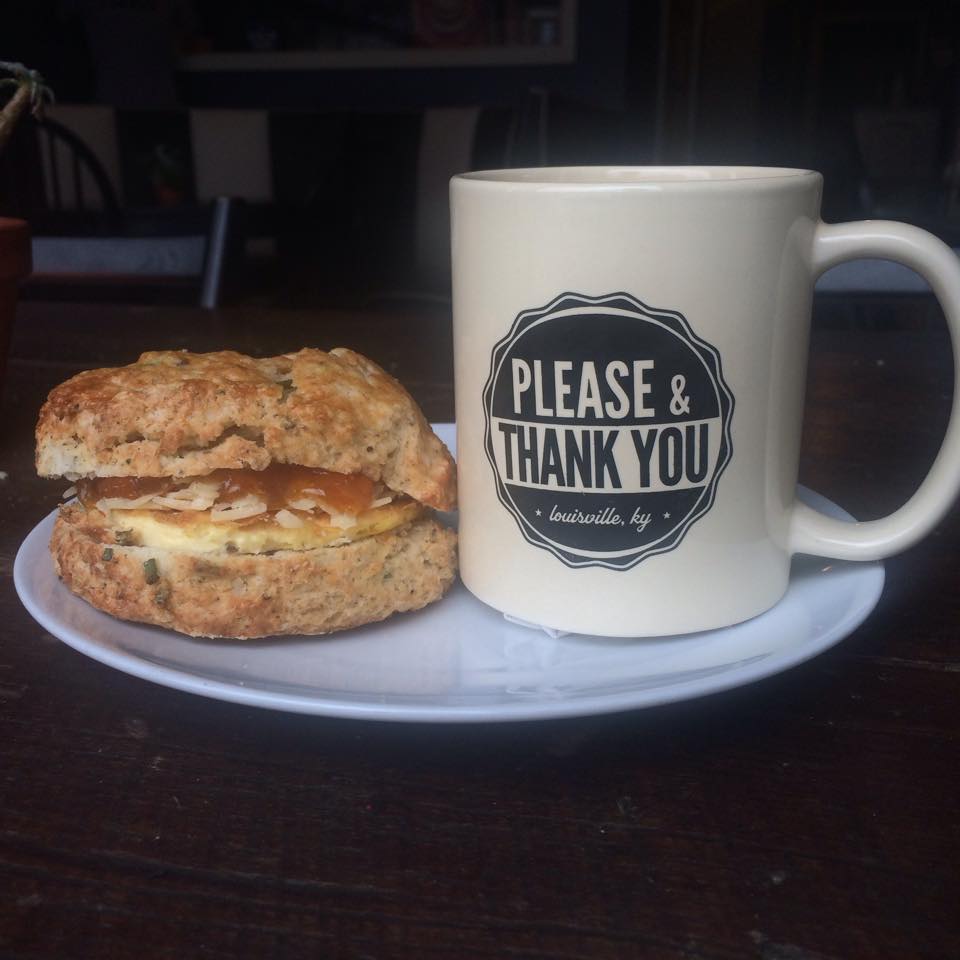 This vintage record store and bakery serves up great baked goods and coffee all week long, but you really want to hit the weekend brunch. Curious Bagels, sourced from a bakery in Indiana, get a whipped cream cheese schmear and a selection of toppings. Try the the Chive Ass Biscuit, with local eggs, apricot jam, and sharp white cheddar. And the Food Network commands you grab a warm chocolate chip cookie for dessert. Go ahead, treat yourself.
Next: This egg-centric Portland spot also makes great stew.
18. Portland, Oregon: Tasty N Sons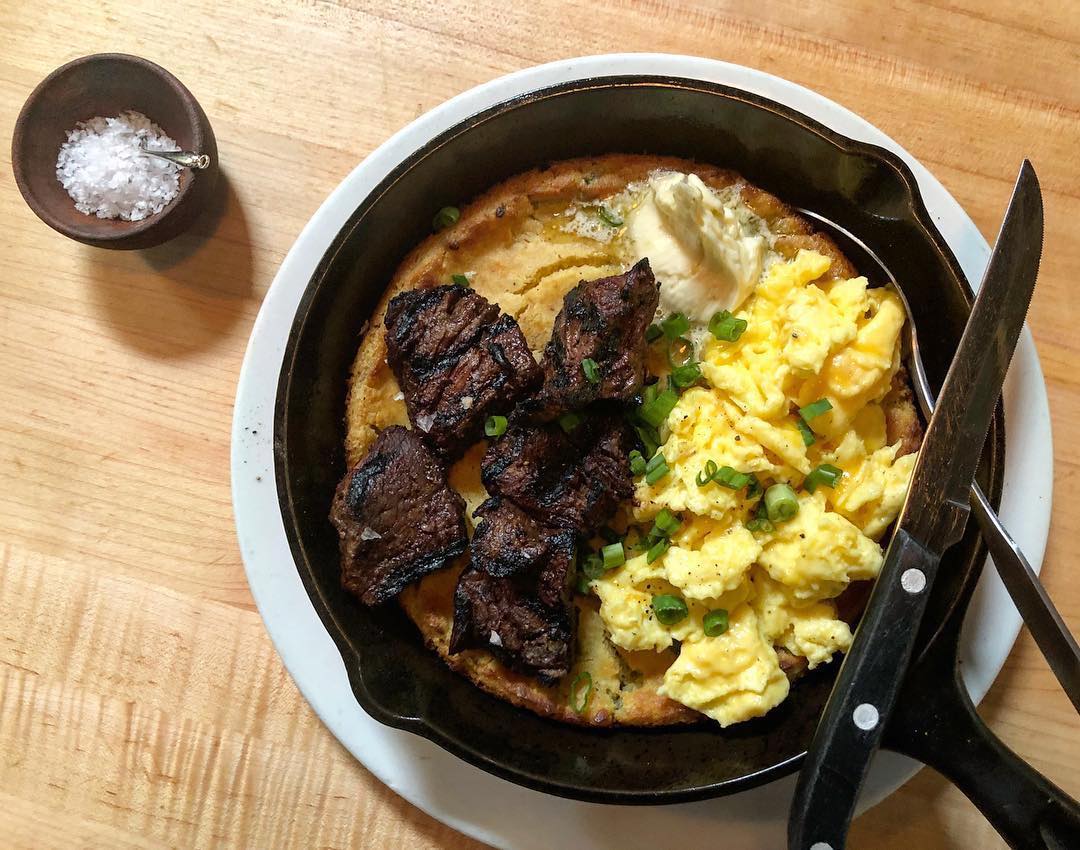 This warehouse space run by Toro Bravo chef John Gorham serves up egg-focused meals all day, even at dinner. You can have brunch whenever you feel like it with this global menu. Some of Food & Wine's favorites include the Burmese pork stew and Moroccan chicken hash with harissa cream. Both also come topped with an egg.
Next: You'll want to know the way to the following Mexican place.

19. Santa Fe, New Mexico: Tia Sophia's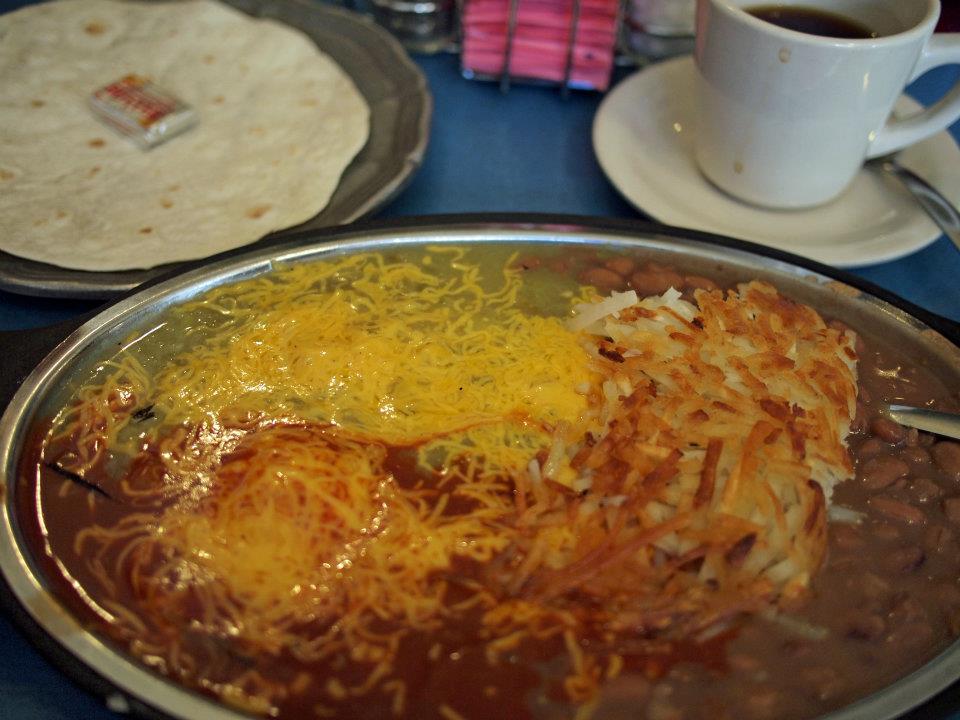 This Santa Fe go-to spot has served comidas nativas, or native cuisine, since its opening in 1975. Definitely grab a breakfast burrito, which Tia Sophia's also claims it originated. A flour tortilla gets stuffed with a choice of bacon, bologna or ham, plus potatoes. It all gets smothered with chile sauce, melted cheese, and topped with an egg. Order it "Christmas Style," for red and green chile sauces.
Check out The Cheat Sheet on Facebook!