These Ikea Home Decor Pieces Look More Expensive Than They Really Are
Looking to up the ante on your home decor, but don't have the money to splurge on luxury-priced items? Consider shopping for furniture, decorations, light fixtures, and more at Ikea.
Now, before you protest, hear us out. Ikea is not just a place to pick up cheap, dorm room-worthy pieces of furniture. In fact, it's so much more than that. From rustic to contemporary to bohemian, the Ikea warehouse is stocked full of items that meet a variety of design tastes. And get this: Many of these home decor items look much more expensive than they really are.
Here are 15 expensive-looking Ikea products that will add a sense of luxury to your home without breaking the bank.
1. Round mirror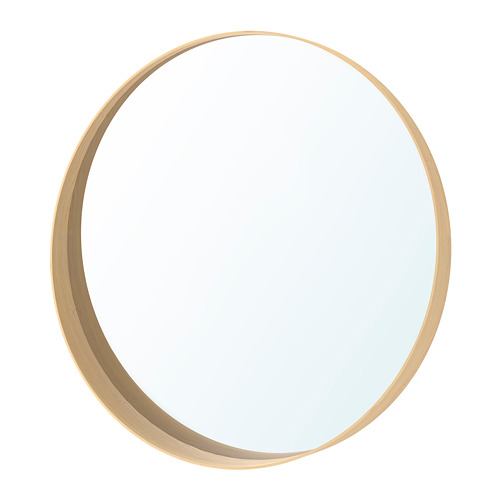 Price: $99.99
Mirrors can be pricey, even when shopping at Ikea. However, considering some of the other price tags we've seen, this round mirror from the Stockholm collection is a steal. It comes in two finishes — ash and walnut — and features a 3-D design that will give any room a modern appeal.
Next: No bar area is complete without these.
2. Modern bar stool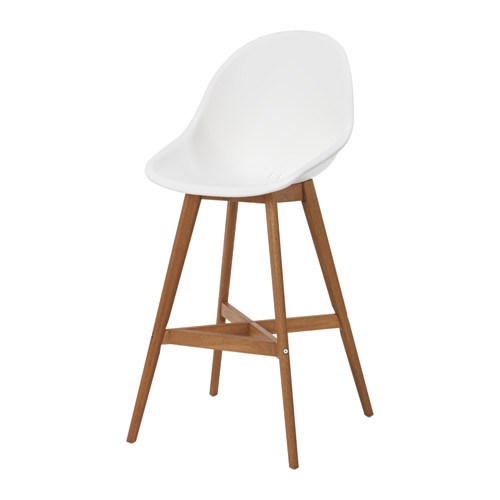 Price: $85
The downside to shopping for bar stools is you often need more than one. And, just like chairs, they can be quite the investment. That said, the Fanbyn Bar Stool from Ikea is a great — read: affordable — option for those looking for something more modern at a fraction of the price.
Next: This trendy home decor item is less than half the price at Ikea.
3. Cowhide rug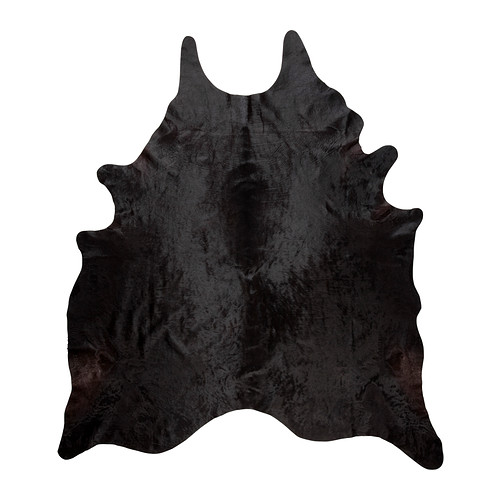 Price: $169
Cowhide rugs are as in style as they are expensive — but not anymore. With Ikea's Koldby cowhide rug, you can add some Western style to your home without going over budget. At only $169, this price has most rugs — cowhide or not — beaten.
Next: Ikea furniture Joanna Gaines would approve of
4. Farm table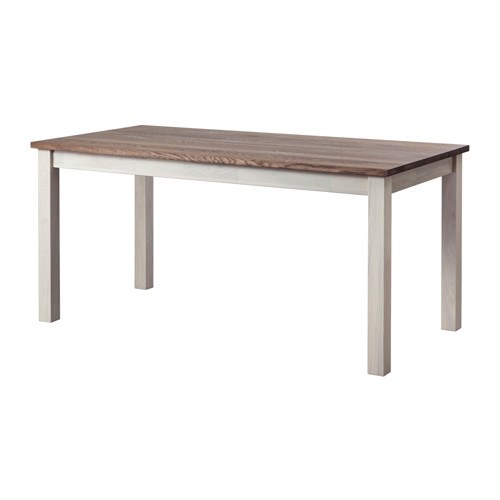 Price: $299
Looking for a Fixer Upper-worthy table? Ikea has you covered with its gorgeous Kejsarkrona Dining Table. The affordable piece of furniture has a farm table feel that would go great with rustic chairs and dishes.
Next: This is one of the most expensive-looking items at Ikea.
5. Industrial lamp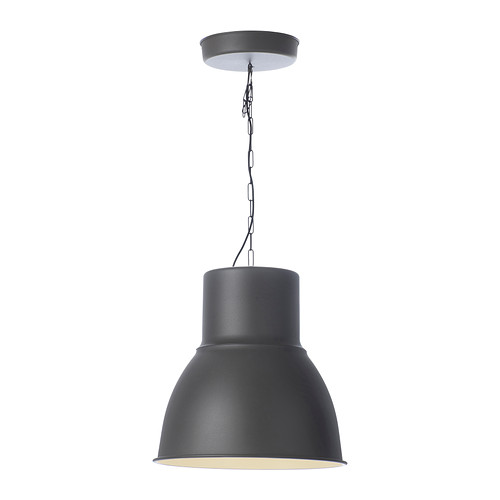 Price: $59.99
Want an industrial light fixture that won't break the bank? We love the Hektar Pendant Lamp from Ikea. And if a ceiling fixture isn't what you're looking for, the Hektar collection also features floor lamps, track lighting, and even wall clamps.
Next: This trendy item is double the price at most department stores.
6. Acrylic chair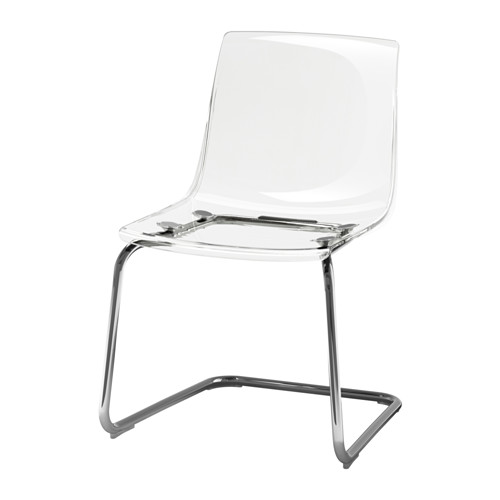 Price: $79
While they're easy to come by, acrylic chairs are often overpriced. Fortunately, Ikea makes its own version as a fraction of the price. Not only is the Tobias Chair under $100, it's durable, flexible, and a lot more comfortable than other acrylic seating.
Next: Ikea's walnut veneer looks like the real deal.
7. Walnut coffee table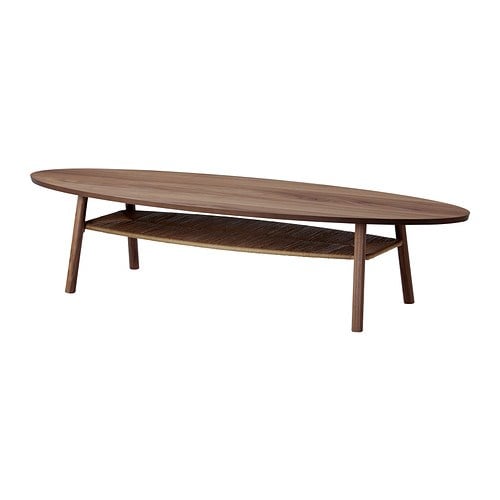 Price: $229
When decorating your living space, a statement coffee table is a must. We love the Stockholm Coffee Table for its expensive appeal (yet inexpensive price tag), walnut coloring, and '70s vibe. Pair this with a trendy Moroccan rug and modern couch, and you're good to go.
Next: The most stylish way to hide family room clutter
8. Credenza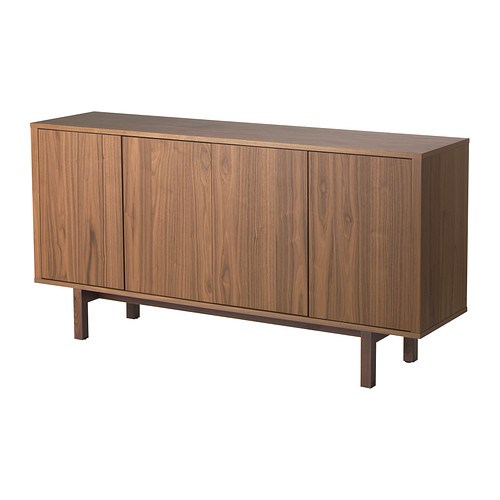 Price: $449
Credenzas make for great family room storage, and the Stockholm Sideboard is no exception. Simple enough to go with many design styles, the modern-style cabinet is made from a gorgeous walnut veneer that looks like the real deal.
Next: Add texture to almost any room with this item.
9. Sheepskin rug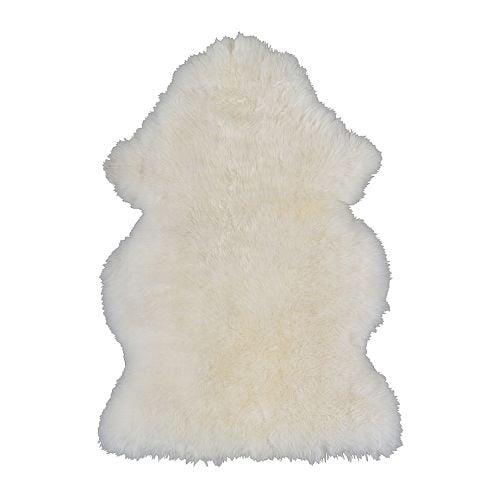 Price: $29.99
Adding a sheepskin rug to your home is the perfect way to incorporate texture in any room. And at under $30, Ikea's Rens Sheepskin is one of the most affordable options out there. Lay it across your dresser, throw it on the back of your chair, or place it on top of your bed for the ultimate cozy appeal.
Next: The coziest item at Ikea
10. Faux fur throw blanket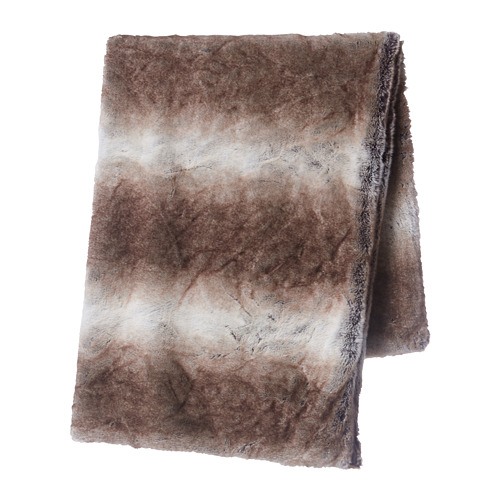 Price: $59.99
Speaking of cozy, while you're picking up a sheepskin rug, you might also want to consider this cozy faux fur throw blanket. Typically sold for over $100 at Pottery Barn and other popular home decor stores, the Lisann Throw from Ikea is one of the most luxurious, yet affordable faux fur blankets we've come across.
Next: This looks great on couches, chairs, and beds.
11. Sheepskin pillow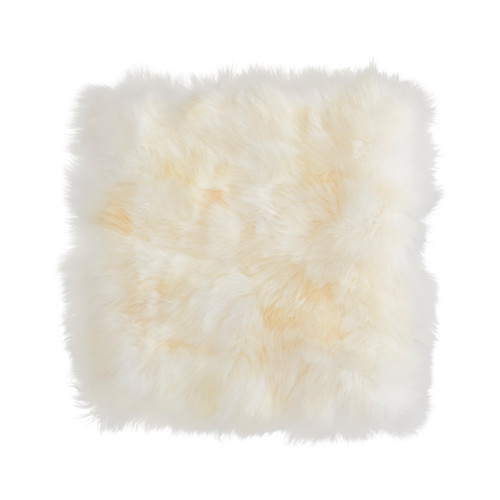 Price: $29
While on the subject of fur, the Skold Cushion Cover is another fun way to add some fur to your home. Make from real sheepskin, the affordable pillow cover is durable, soil repellent, and gorgeous.
Next: A home decor item that is easy to customize (and can be used for virtually anything)
12. Basket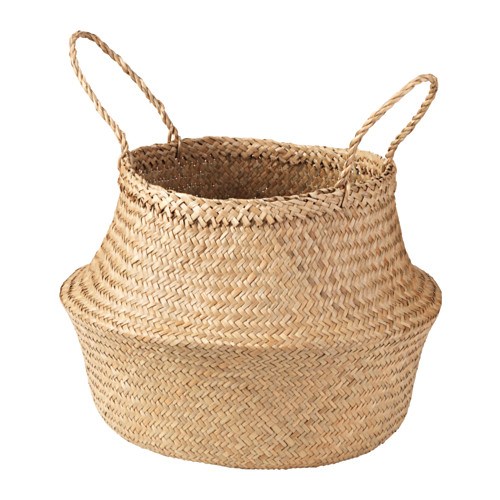 Price: $12.99
For extra storage and added texture, try incorporating a few wicker or seagrass baskets in your home. We love the Flådis Basket's whimsical design and textured detailing. Side note: If this basket is a little too plain for your liking, you can always add some DIY detail to it. There are plenty of fun tutorials online.
Next: Each of these are one of a kind.
13. Woven rocking chair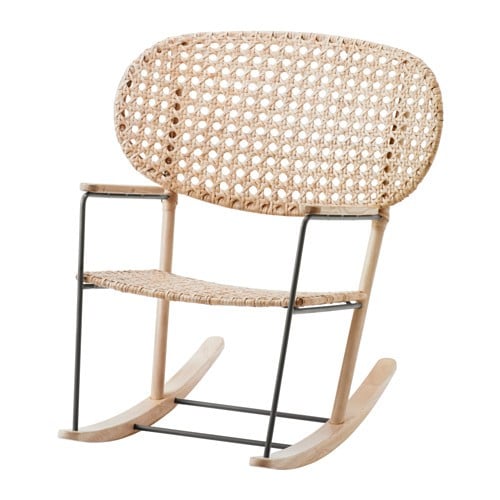 Price: $249
Add some texture to a nursery or reading nook with the Grönadal Rocking Chair from Ikea. Hand-woven from rattan, each chair is one of a kind with a unique, antique appeal.
Next: A must-have item for your stove top
14. Dutch oven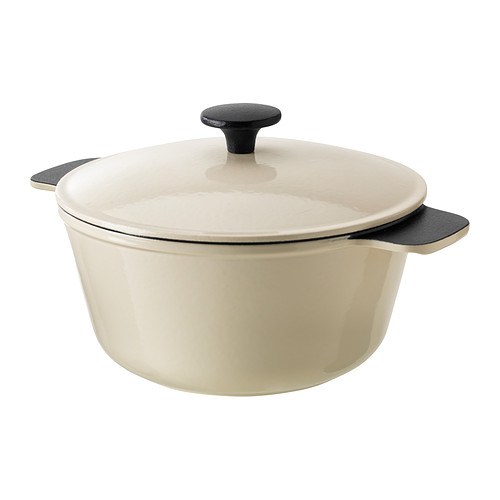 Price: $39.99
While they look nice on your stove top, Dutch ovens — especially ones by Le Creuset — can cost more than a pretty penny. That said, you can find a more affordable option in Ikea's kitchen section.
The next time you're shopping its marketplace, head to the pots and pans section for the Senior Casserole with lid. The heavy duty cast-iron pot not only makes for a great piece of kitchen decor, it makes delicious, slow-cooked meals, too.
Next: Every home bar needs these.
15. Whiskey glasses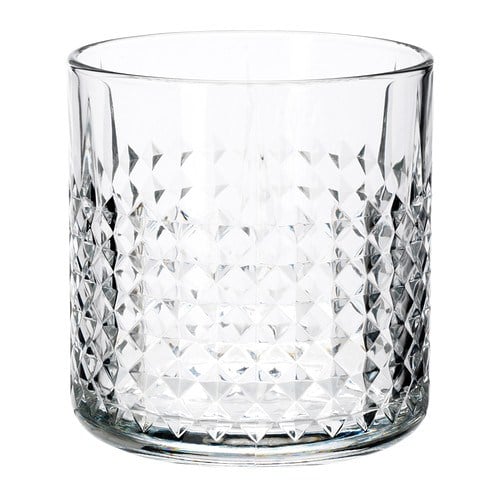 Price: $2.99 each
The next time you're shopping at Ikea, stock up on bar essentials. Our favorite item? The Frasera Whiskey Glasses. With gorgeous diamond-shaped detailing and a generous size and weight, these glass cups are a specifically designed to help whiskey's scent and flavor to develop, making for a better drinking experience.
Check out The Cheat Sheet on Facebook!