Impractical Things Joanna Gaines Puts in Every 'Fixer Upper' House
We're big fans of Joanna Gaines, the true star of HGTV's Fixer Upper. But we have a bone to pick with her design choices. Even though we love her signature farmhouse style, Gaines often puts form over function. In fact, she outfits many Fixer Upper homes with the same impractical items, house after house, season after season.
Let's check out some of the pretty — but impractical — pieces Gaines loves to put in Fixer Upper homes (No. 14 is cute, no doubt, but not realistic for most of us).
1. White upholstery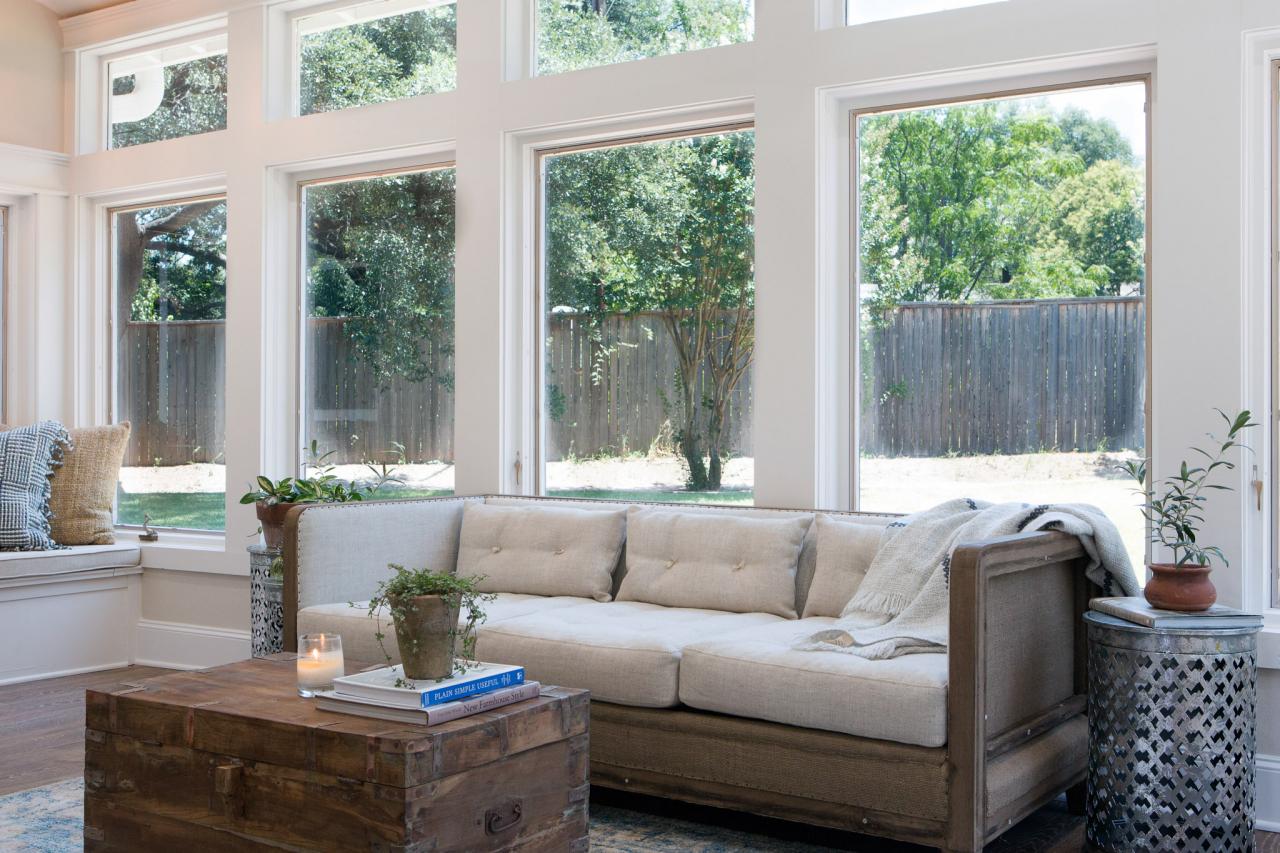 Gaines loves a white, ivory, or light tan sofa. We do, too — just not in our own living rooms. Even the neatest people find it hard to keep a sofa immaculate. And all bets are off if you have children or pets in the house — not to mention occasional houseguests with a cocktail or a glass of wine in hand. Light-colored sofas look beautiful in the open-concept living rooms that Gaines creates in house after house. We just can't imagine it would continue to look so pristine if you lived a normal life around it.
2. White cabinets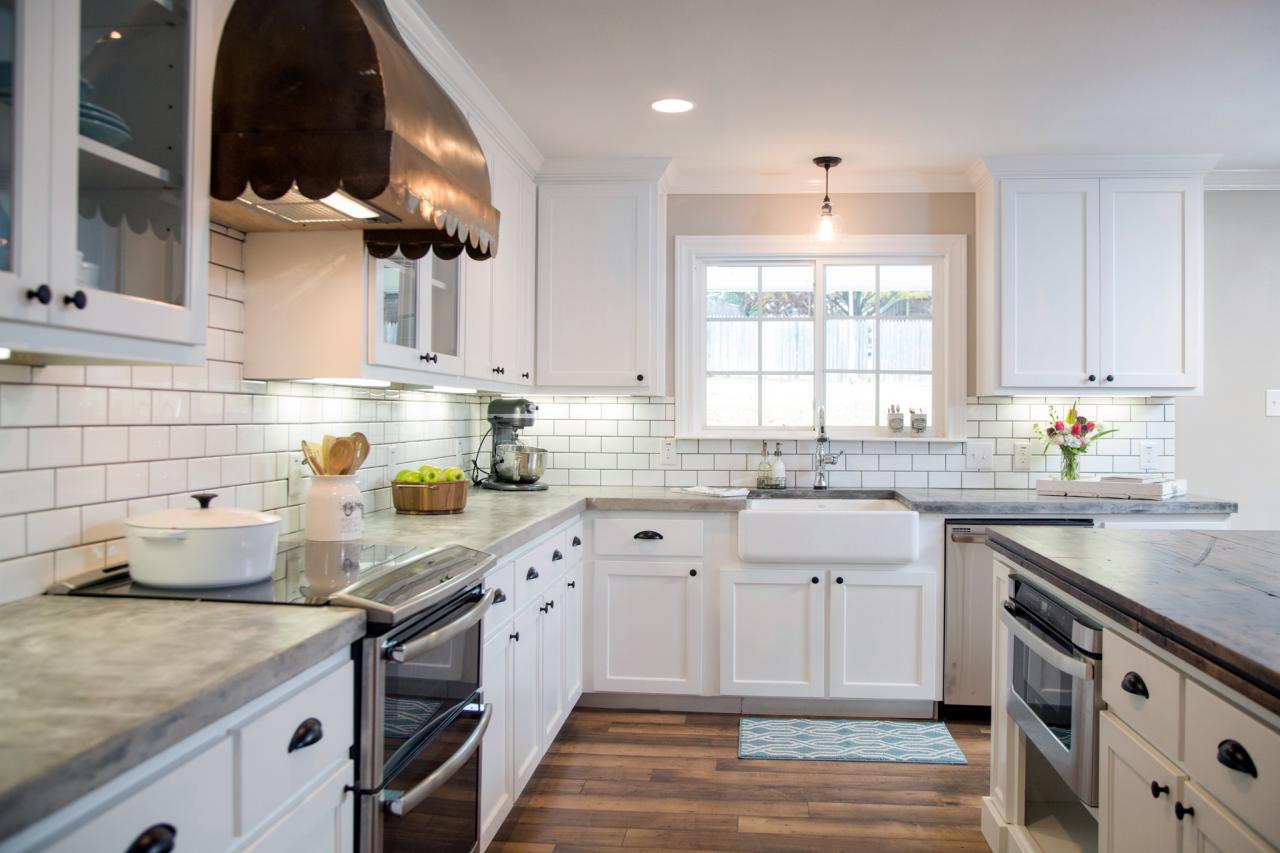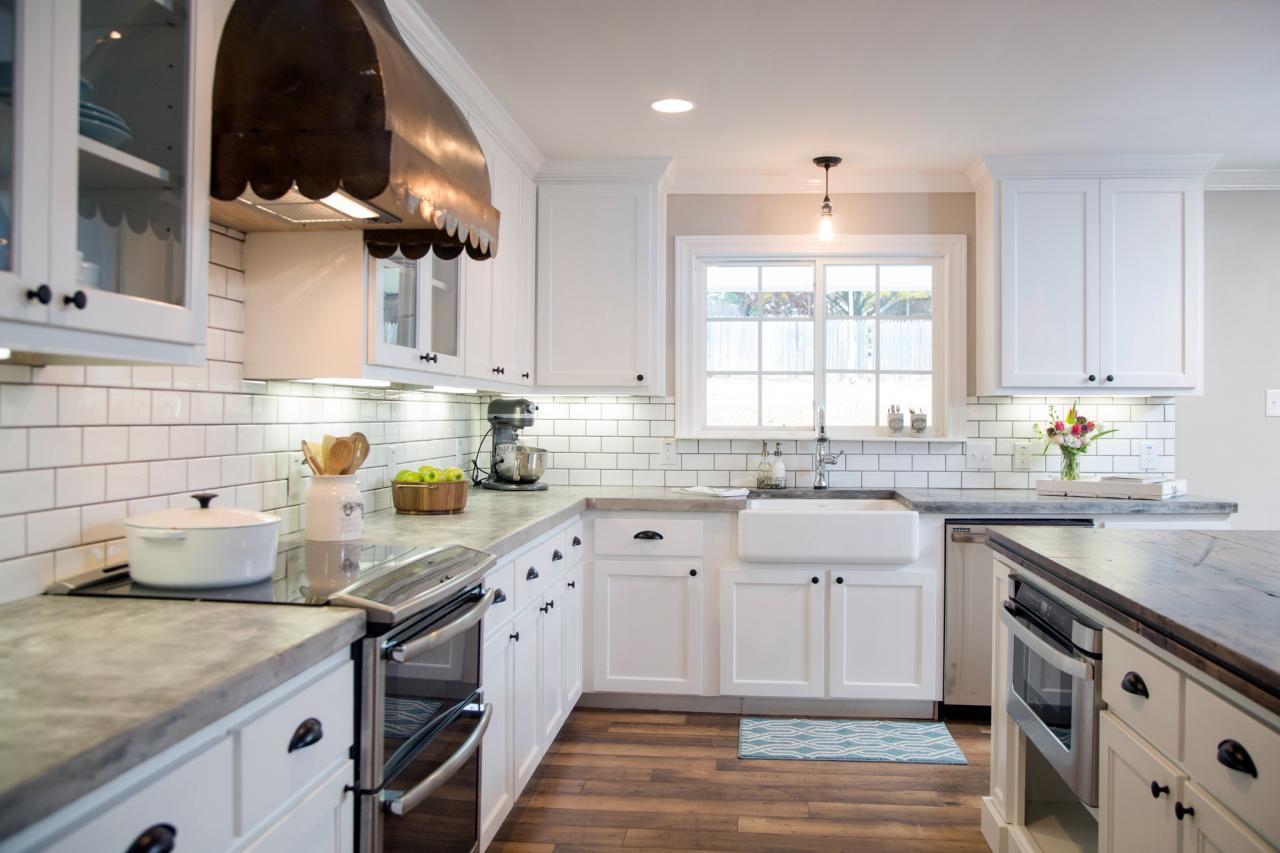 Another item Gaines tends to order all in white? Kitchen cabinets. As with a light-colored sofa, we love the way white cabinets look in photos. But they're an incredibly impractical choice for people who don't have a cleaning crew to follow behind them. Kitchen cabinets always collect drips and spatters, even if you're a relatively neat chef or baker. And you'll have to clean kitchen cabinets that are completely white very frequently if you don't want those stains and marks to show. 
3. Open and suspended shelving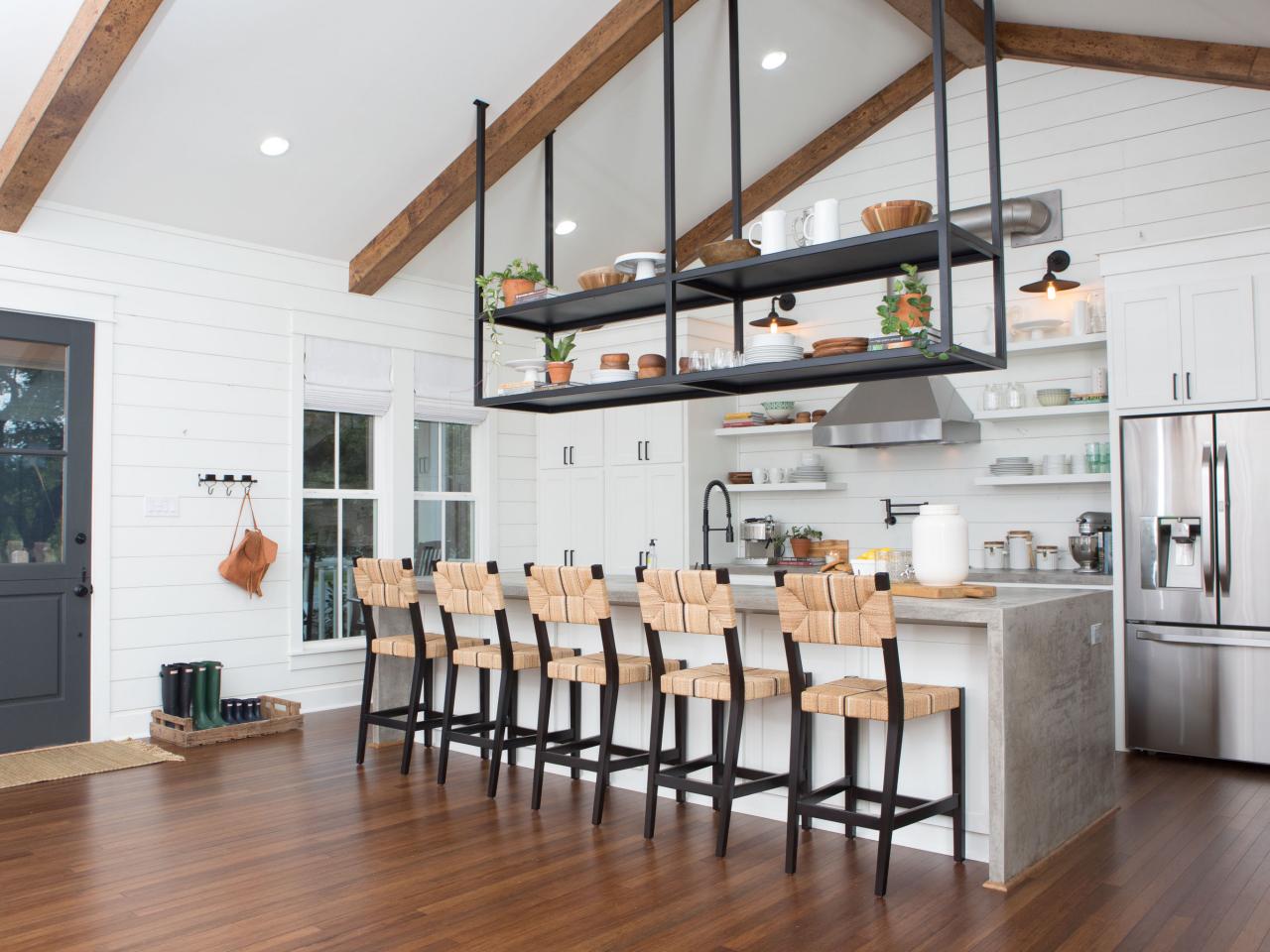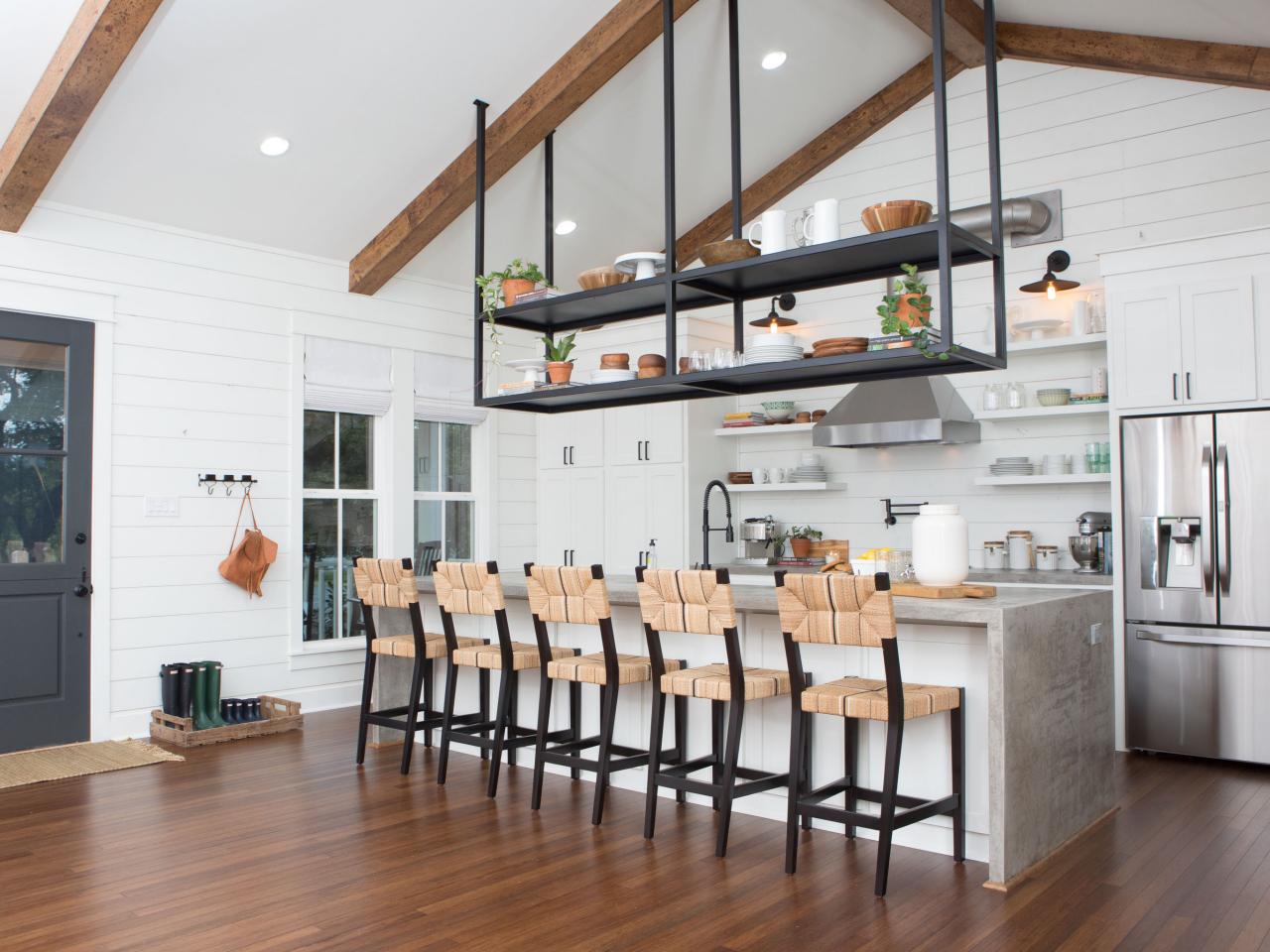 We love the way open and suspended shelving looks in all those Fixer Upper kitchens — but that's where our appreciation for this design choice ends. Open shelving is the perfect way to put all your favorite china (and that collection of mason jars) on display. However, it gives you nowhere to hide the practical but less-than-pretty items everybody has in their kitchens. Open shelving also makes it easier for everything you own to collect dust, so that you have to wash your glasses both before and after you use them. And every time Gaines uses suspended shelving, it puts dishes and serving pieces so far out of reach that we're pretty sure you'd have to be over 6 feet tall to reach any of it.
4. Booth seating in the kitchen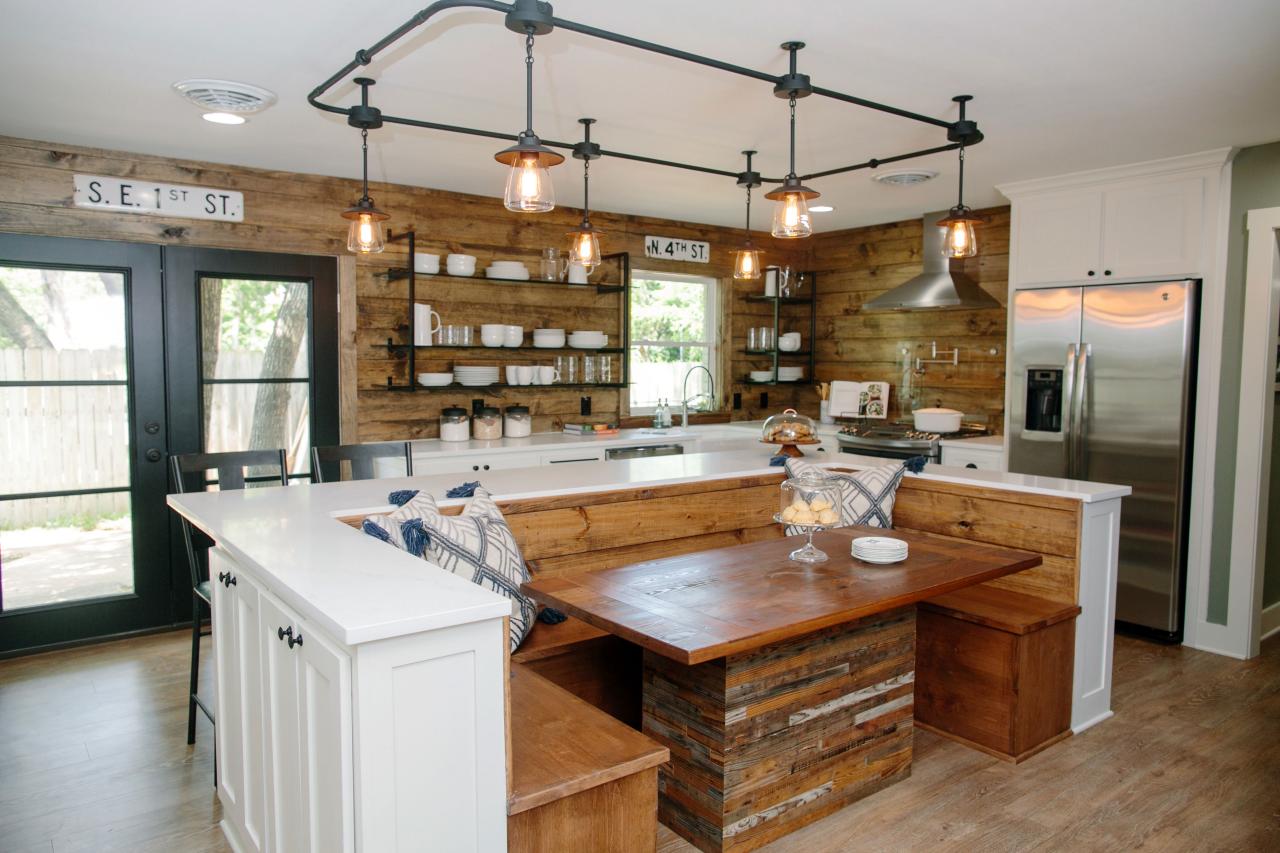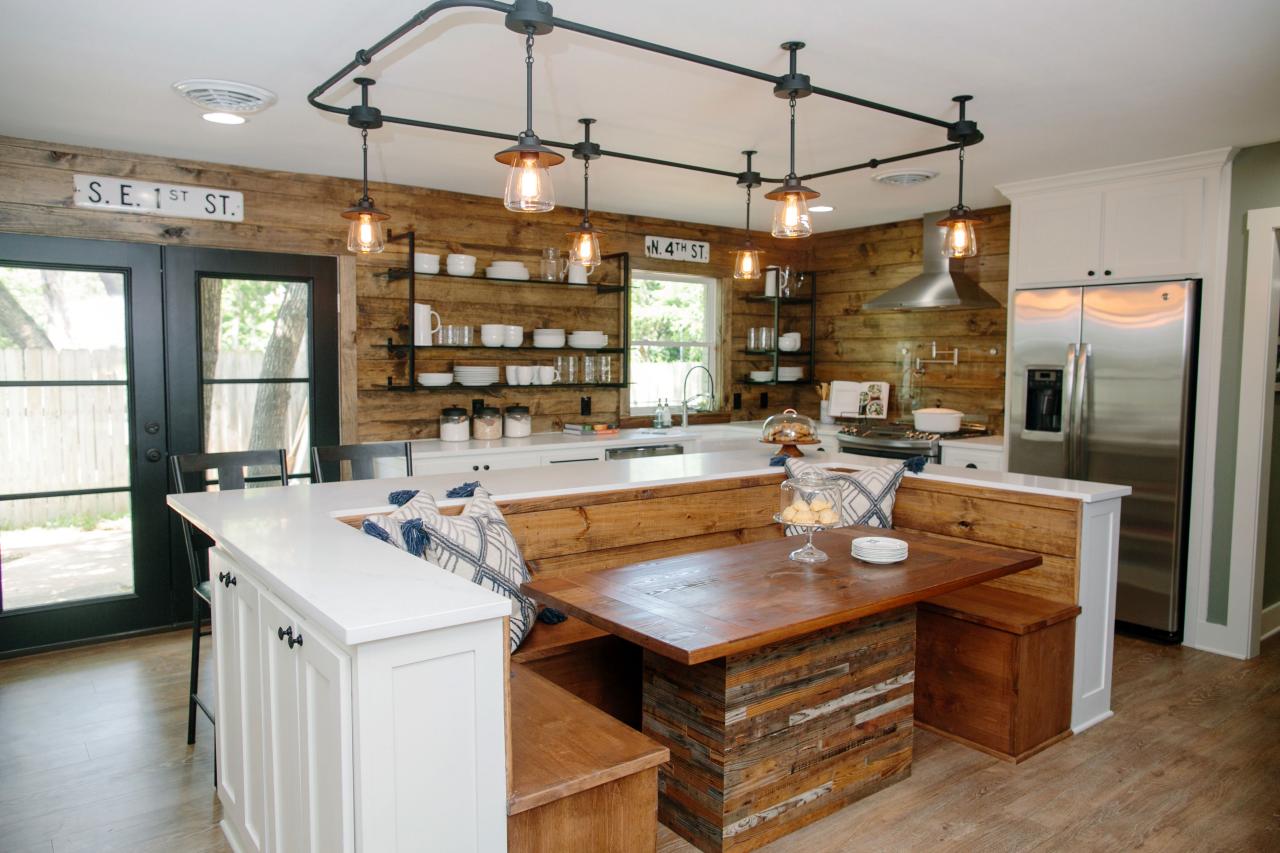 We don't mind pretending we're at a diner when we cook breakfast. (After all, how else are you going to perfect your hash brown game?) But booth-style seating in a kitchen is one of the most impractical options. It's the opposite of versatile because there's nowhere to squeeze in extra chairs when company comes over. And it would get pretty annoying to have to slide in and out of the booth at every meal.
5. Indoor firewood storage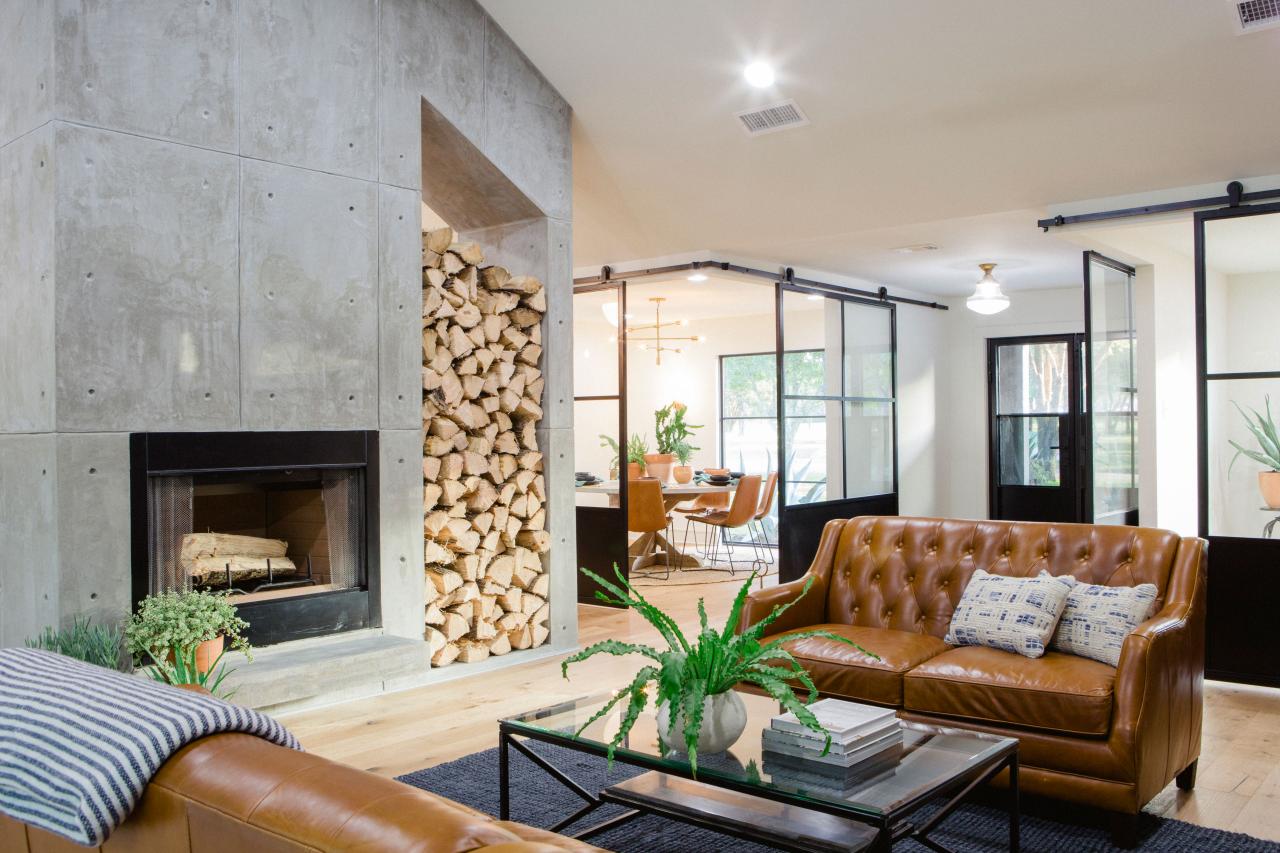 Firewood makes quite a statement when it's piled high next to a beautiful fireplace — but it's a completely impractical feature. Here's why: You should never store firewood indoors, even if you need a lot of it to get through a cold winter (a winter that's a lot colder than what you'd experience in Waco, Texas). As The Spruce reports, you shouldn't store firewood anywhere inside your home because insects can emerge from the wood and take up residence in your home. A firewood pile can also provide a home for rodents and other pests — probably not what Gaines had in mind.
6. Mantels that are purely decorative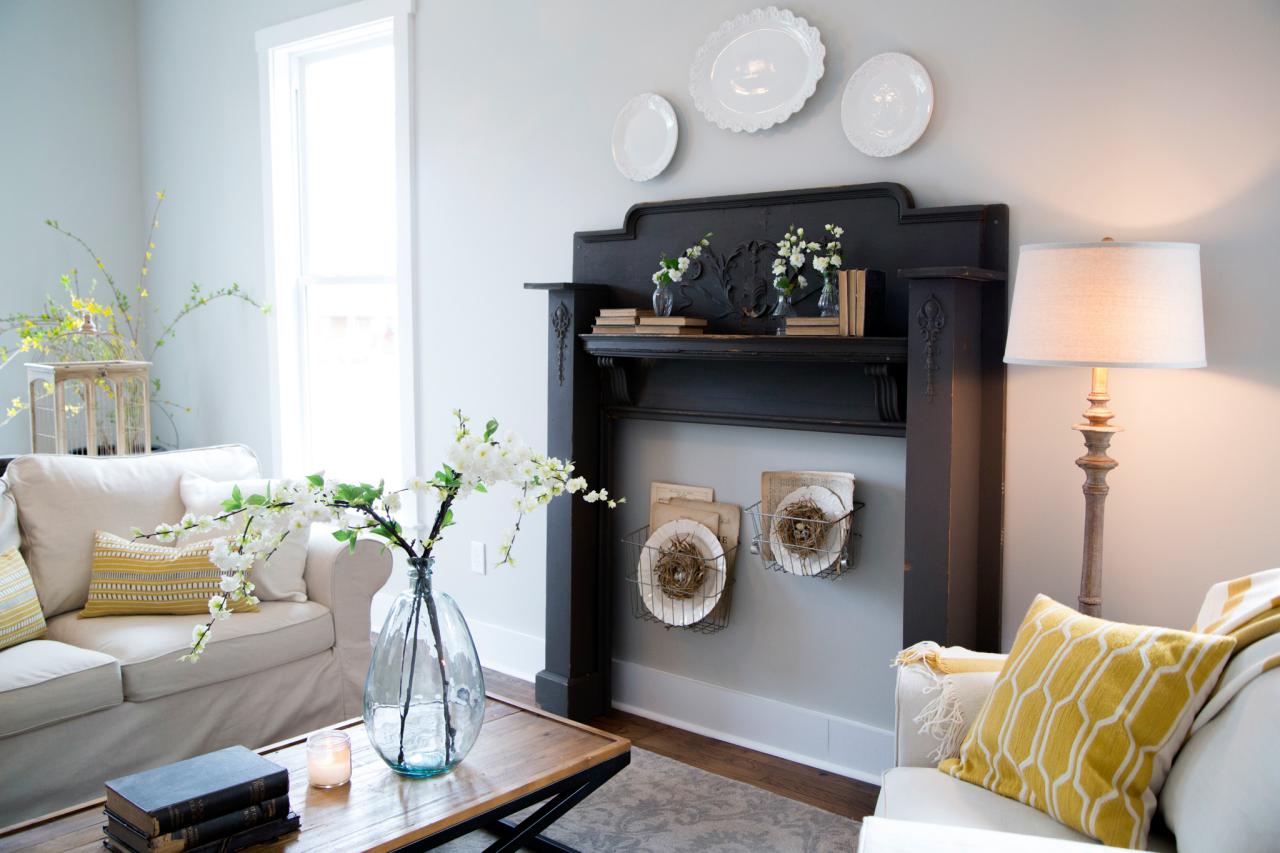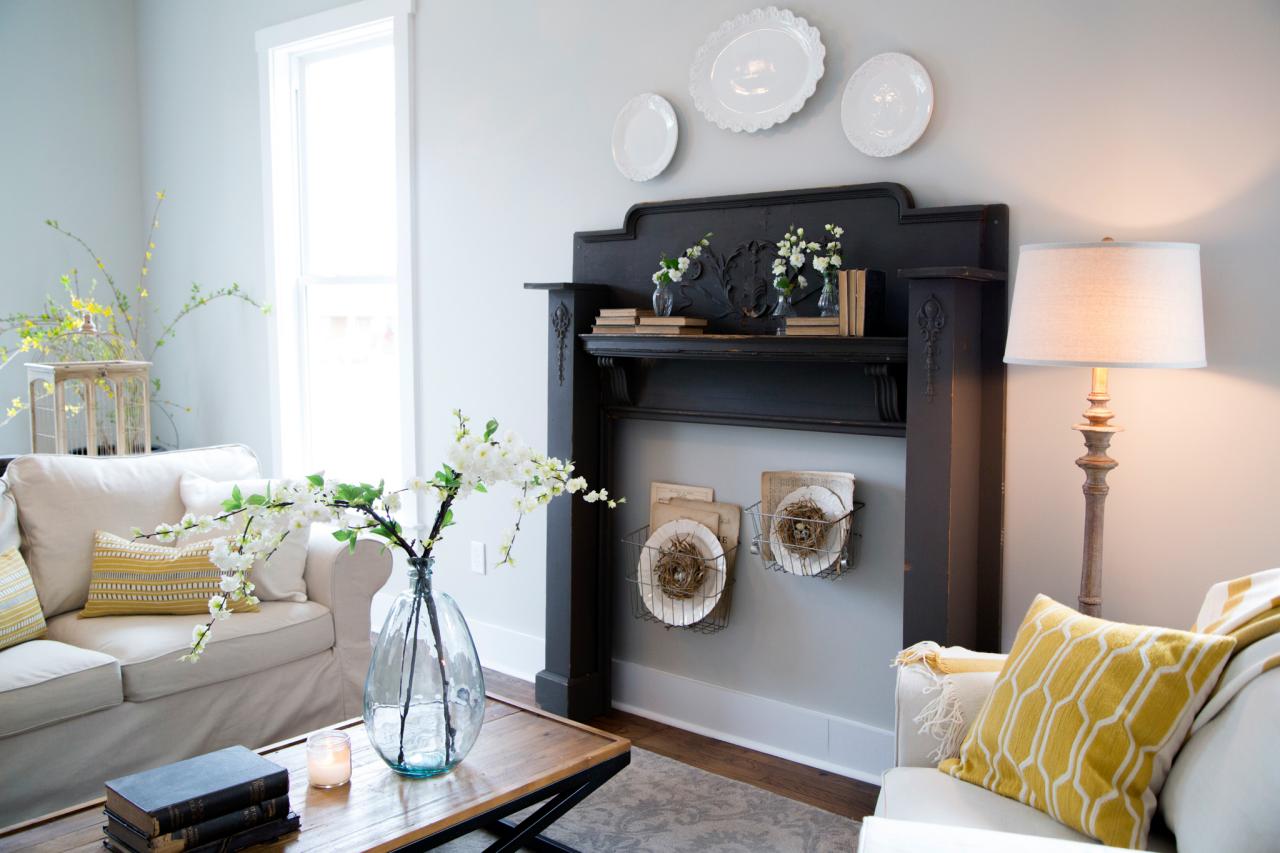 In several Fixer Upper houses, Chip and Joanna Gaines have installed antique mantles that don't surround a fireplace and instead are there purely as decoration. We don't have to tell even the biggest Pinterest enthusiast that this is one of the least practical ways to adorn a wall. Not only are antique mantels expensive, but they have to be painstakingly secured to the wall to keep them from becoming a safety risk for children and pets. And if you wanted storage for your books and knick-knacks, a traditional bookshelf is a much more practical and efficient option.
7. Books you'll never read and plants that are fake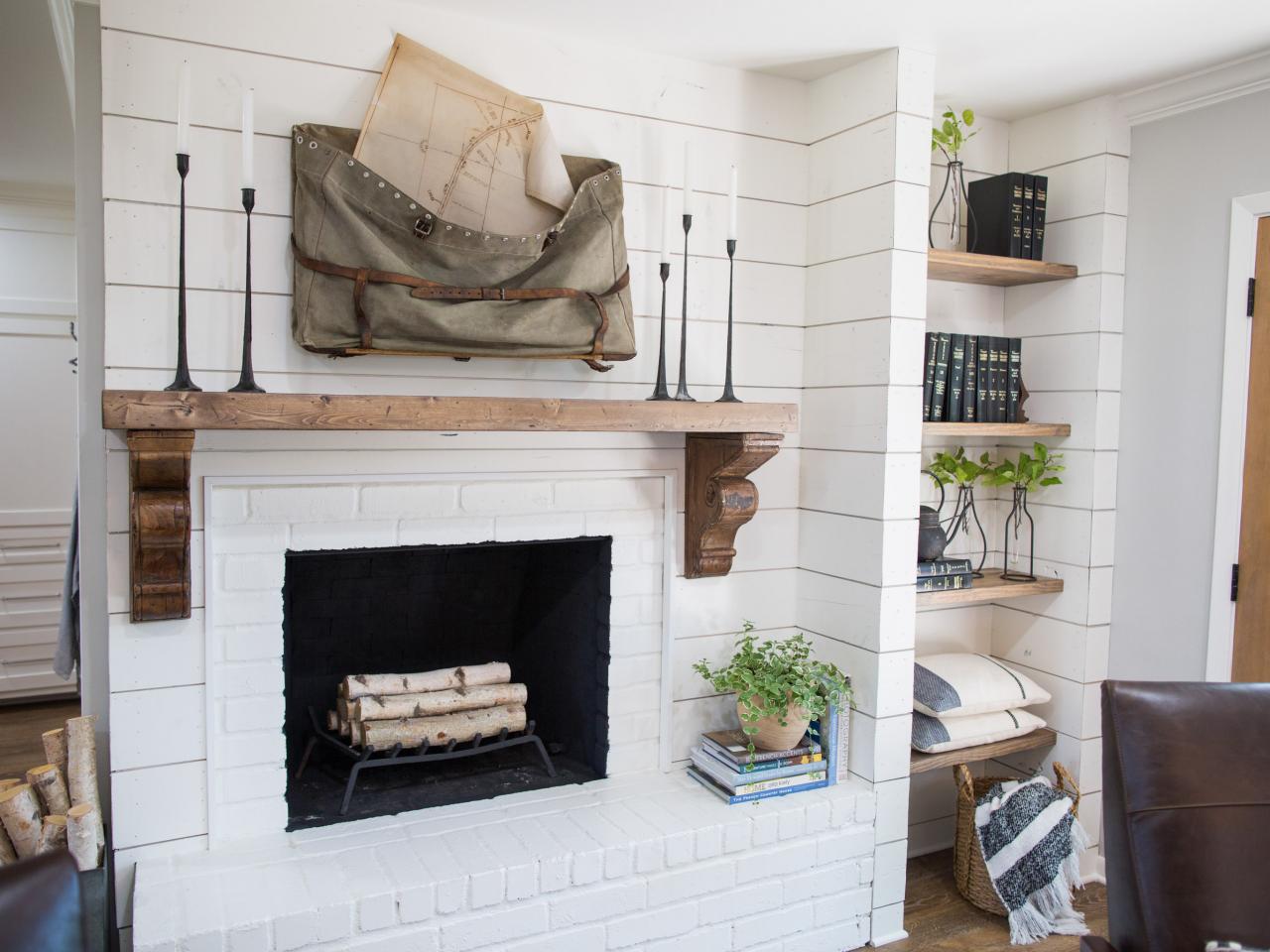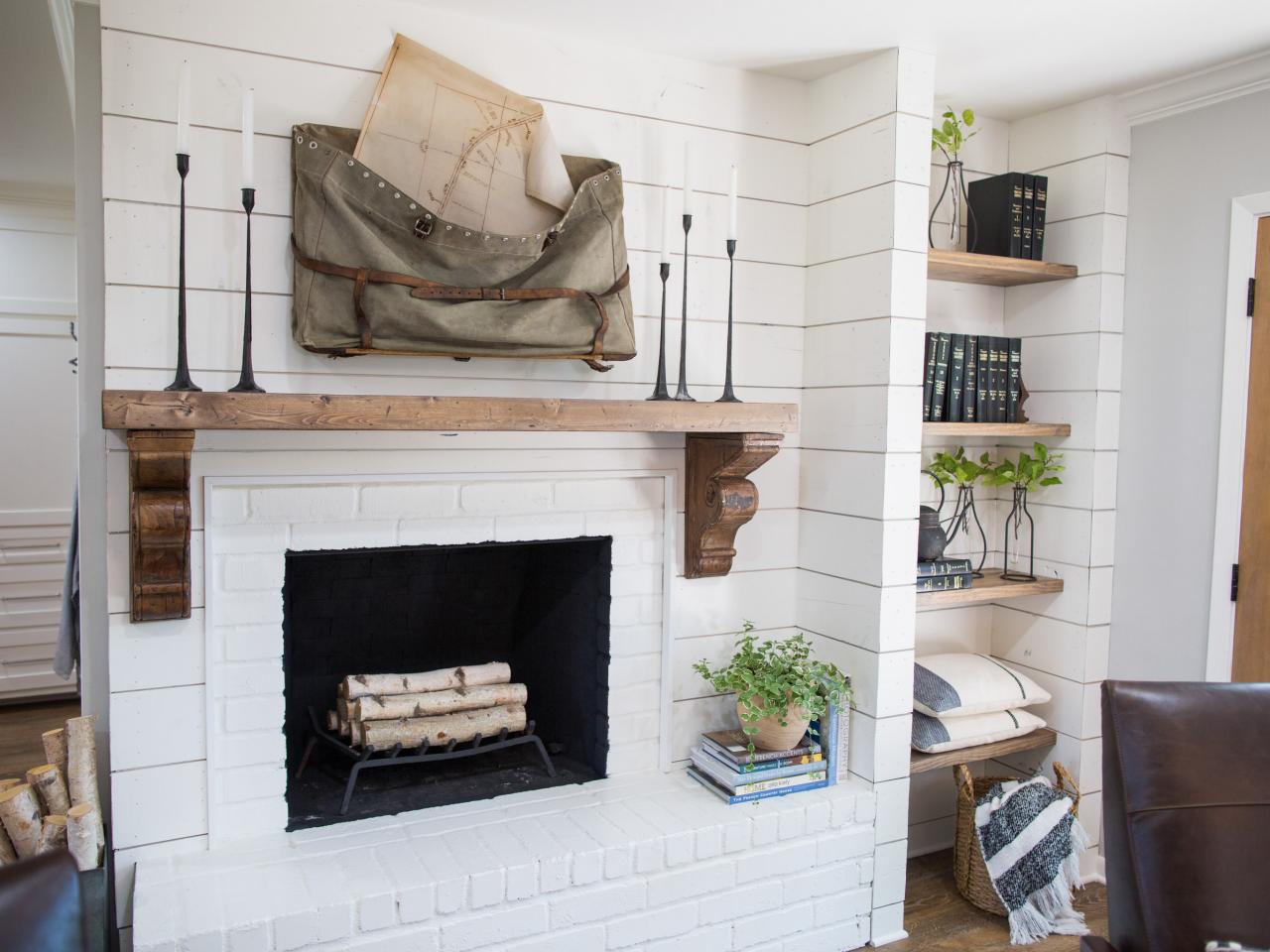 Staging a house, whether you're on Fixer Upper or not, requires adding a lot of decorative touches. But we sometimes wonder whether Gaines takes things a little too far. Two of her favorite touches, books and plants, make sense in a home that looks lived-in. But Gaines often decorates homes with books that were clearly chosen just for the color of their binding. And she always brings in a stash of houseplants — some of which we suspect are artificial. The look works just fine when Gaines has a night to stage a house, but we wouldn't recommend copying it in your own home.
8. Barn doors at every turn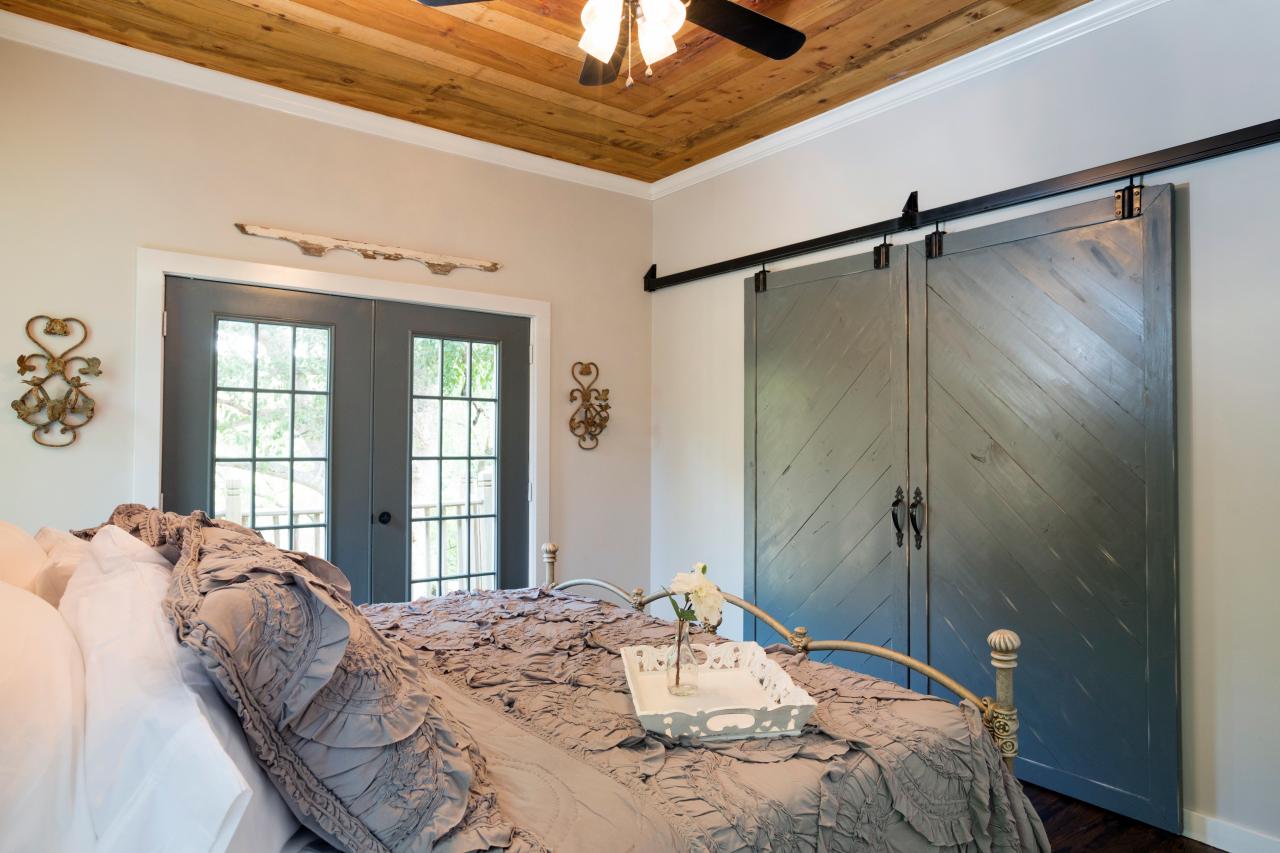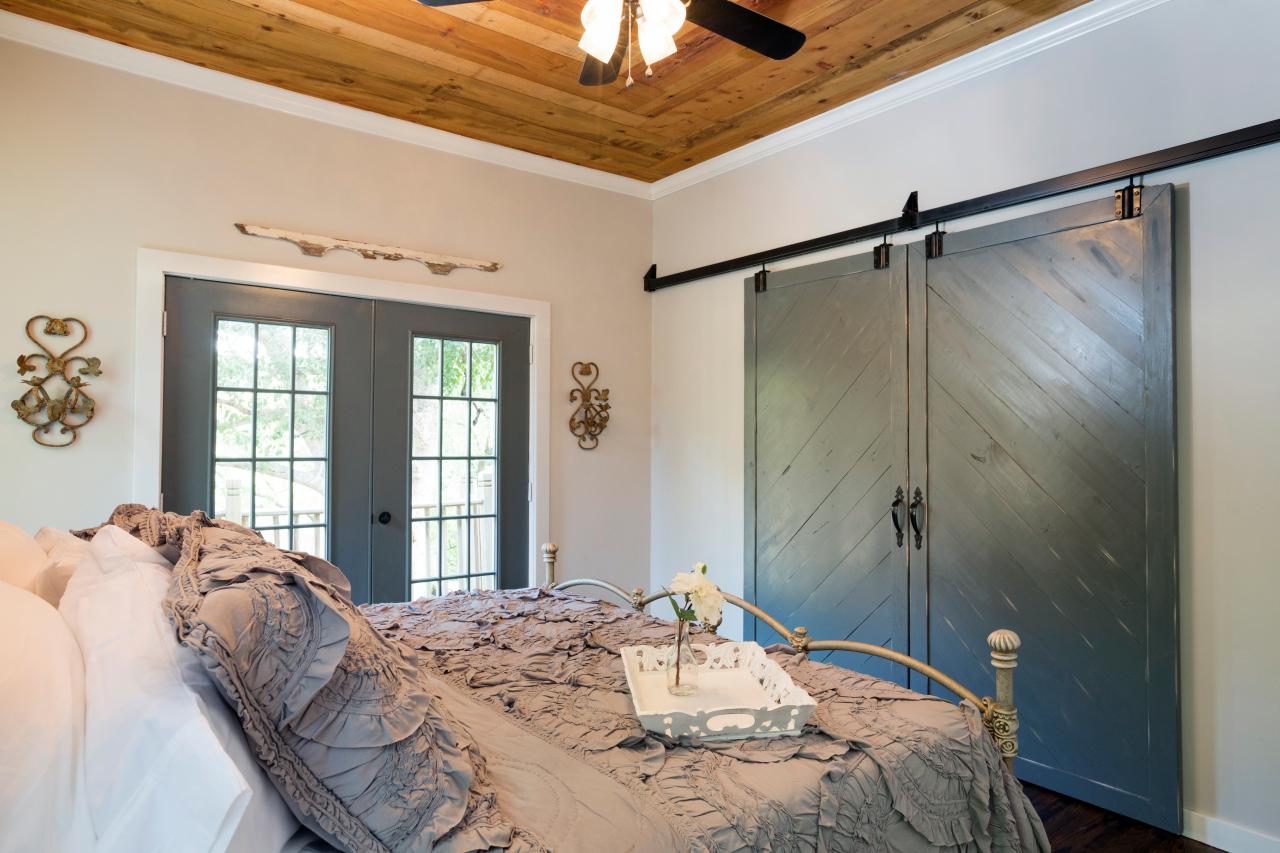 This might be a controversial topic, but barn doors really aren't the most practical kind of door you can install in your home. For one, they rarely lock. (So much for peace of mind when you wake up in the middle of the night halfway convinced that you heard somebody downstairs.) They also take up lots of space on the wall, which reduces the space you can use to hang art or to mount shelves or bookcases. Plus, most are impossible to open quietly. We don't hate barn doors. In fact, we kind of love them. We're just a little confused about why Gaines uses them so often in Fixer Upper homes.
9. Shiplap as an accent wall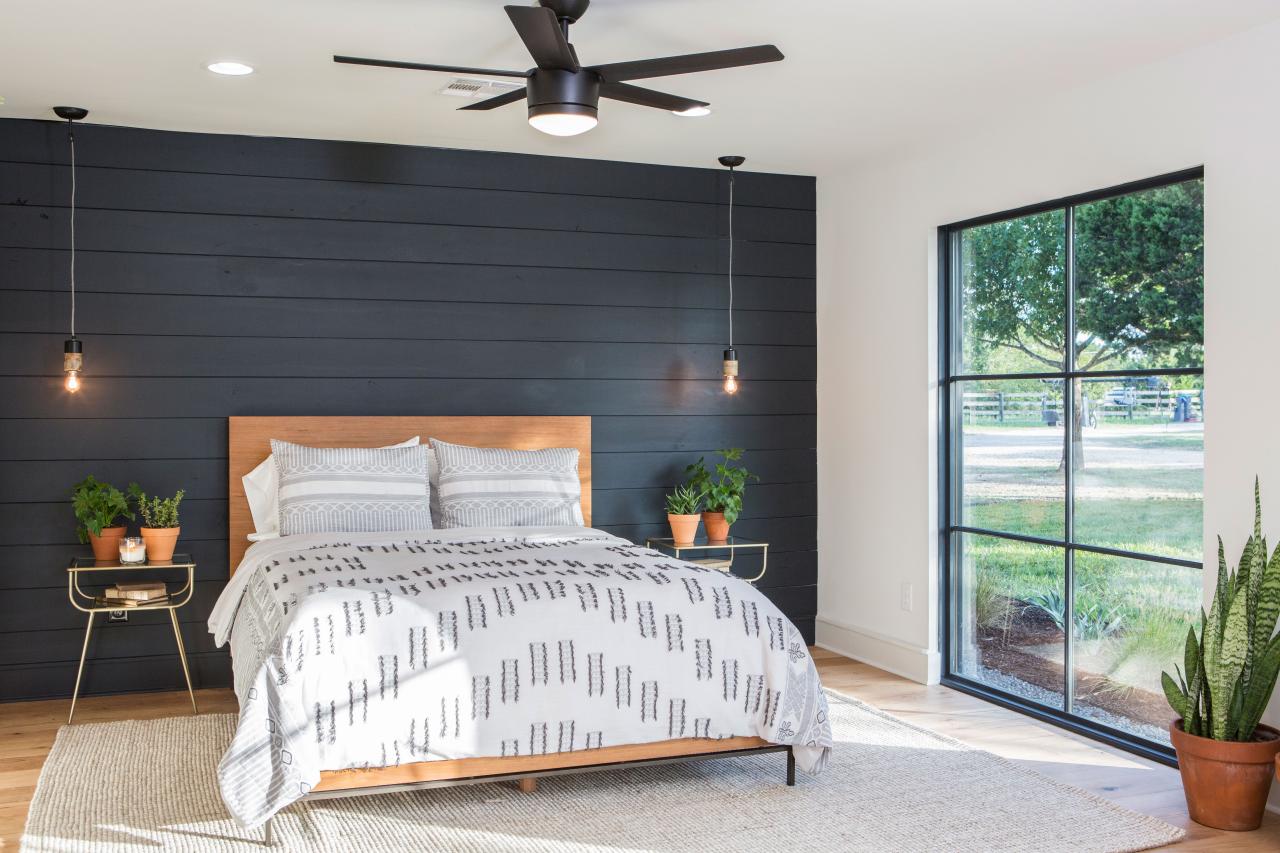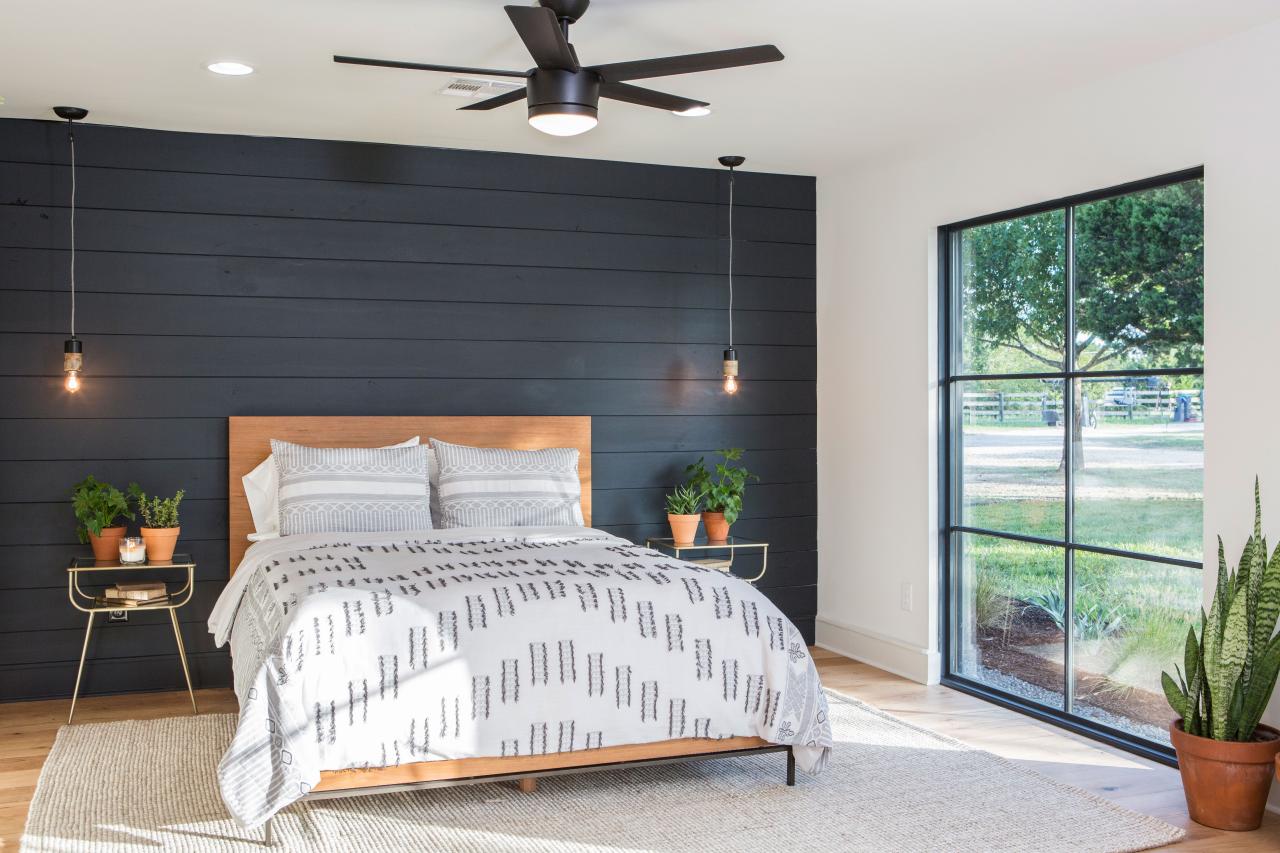 Another Joanna Gaines favorite that's sure to spark debate? Shiplap. Chip and Joanna Gaines frequently uncover shiplap in the walls of the homes they renovate. But their shiplap obsession has reached new heights, and the couple has begun adding shiplap to homes where it wasn't found originally. This might be a controversial opinion, but we think shiplap only looks great when it's authentic to the house — not so much when it's just added as an accent.
10. Pointless bars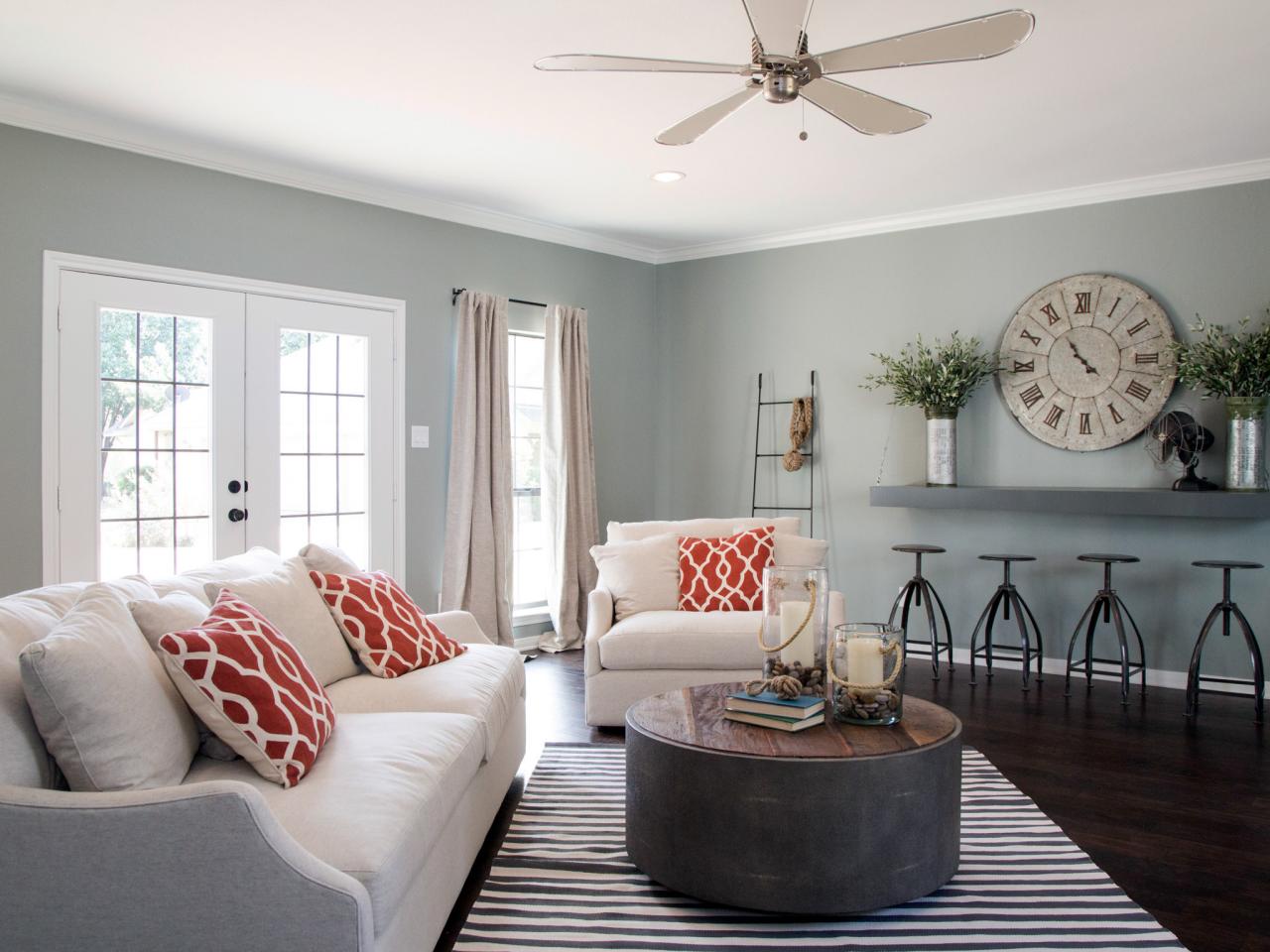 When you sit at a bar — whether it's one used to serve breakfast or alcoholic beverages — you don't want to stare directly at a wall. But Gaines seems to have forgotten that when designing a few Fixer Upper houses. In some homes, she mounts a shallow bar directly to a wall, an arrangement that would force homeowners or their guests to look straight at a wall when eating their food or enjoying a drink. A bar mounted directly to the wall might be a nice place to arrange your houseplants or drop the mail. But we can't imagine it — or the bar stools under it — getting much use.
11. Chalkboards everywhere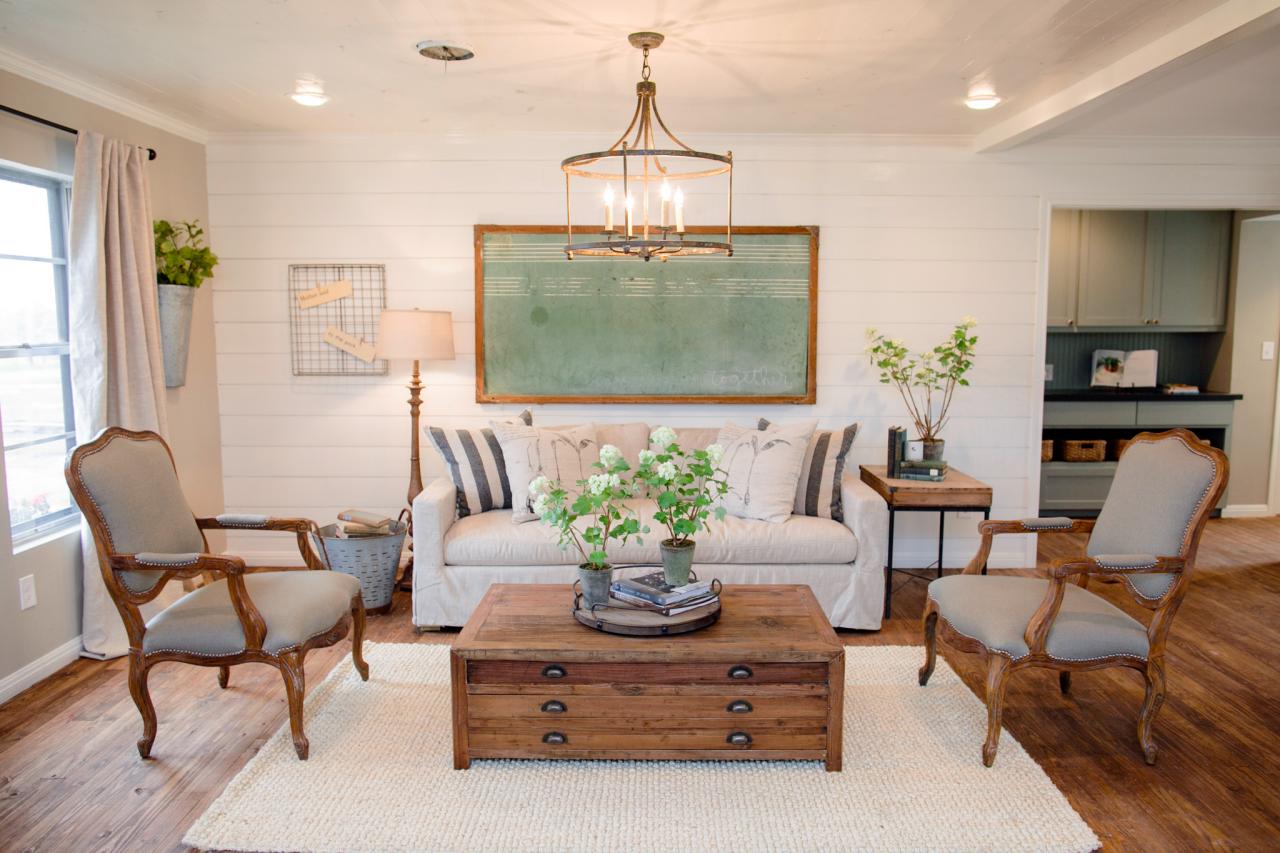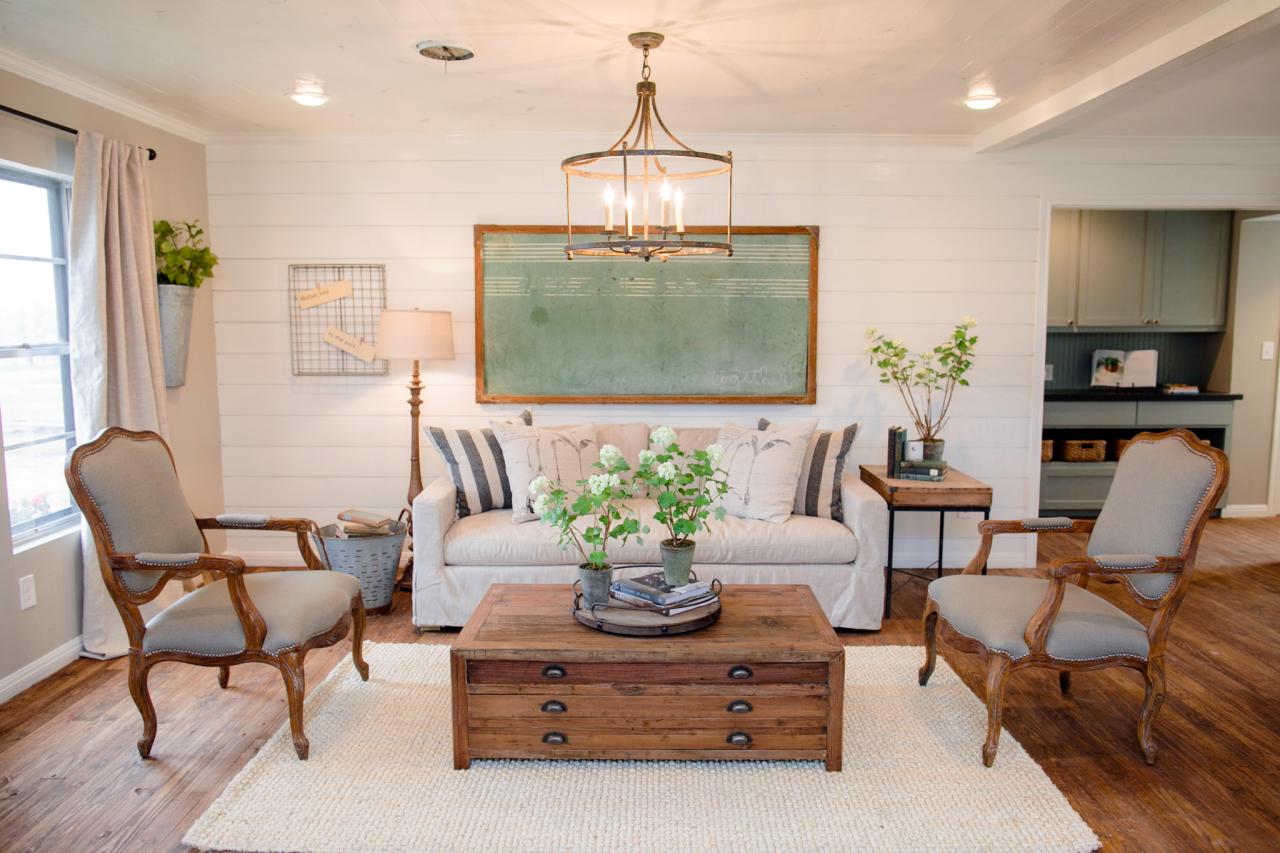 We love the idea of hanging a chalkboard in the kitchen or in the laundry room, where your family can write down notes and reminders. But sometimes, Gaines takes the idea just a little too far. She's even been known to hang chalkboards over the sofa in the living room, where you'd practically have to stand on the couch to write on it. Sure, this chalkboard may be more decorative than some of the others she's used. But what's the point of hanging a functional chalkboard somewhere you can't really write on it?
12. Faux exposed beams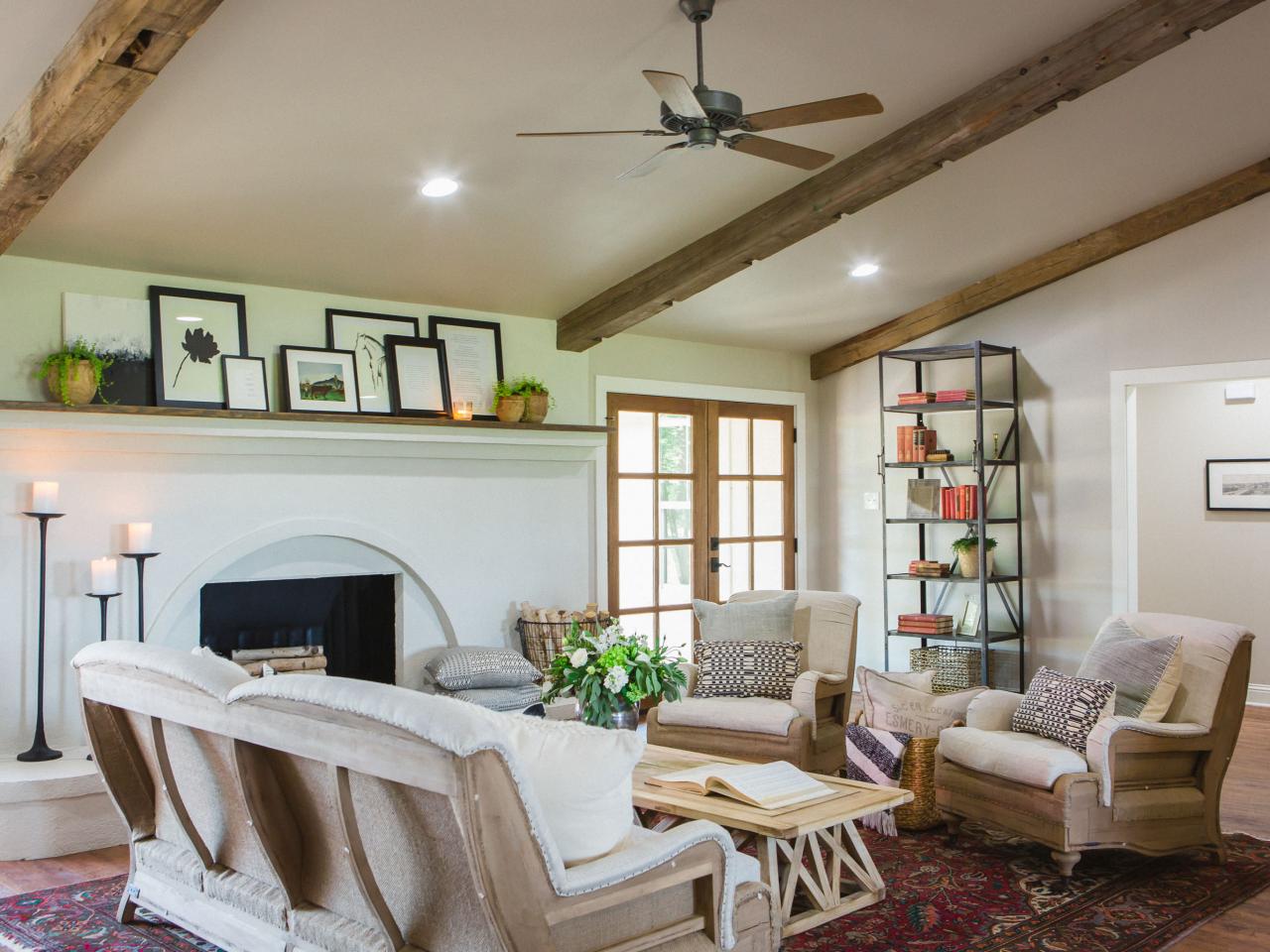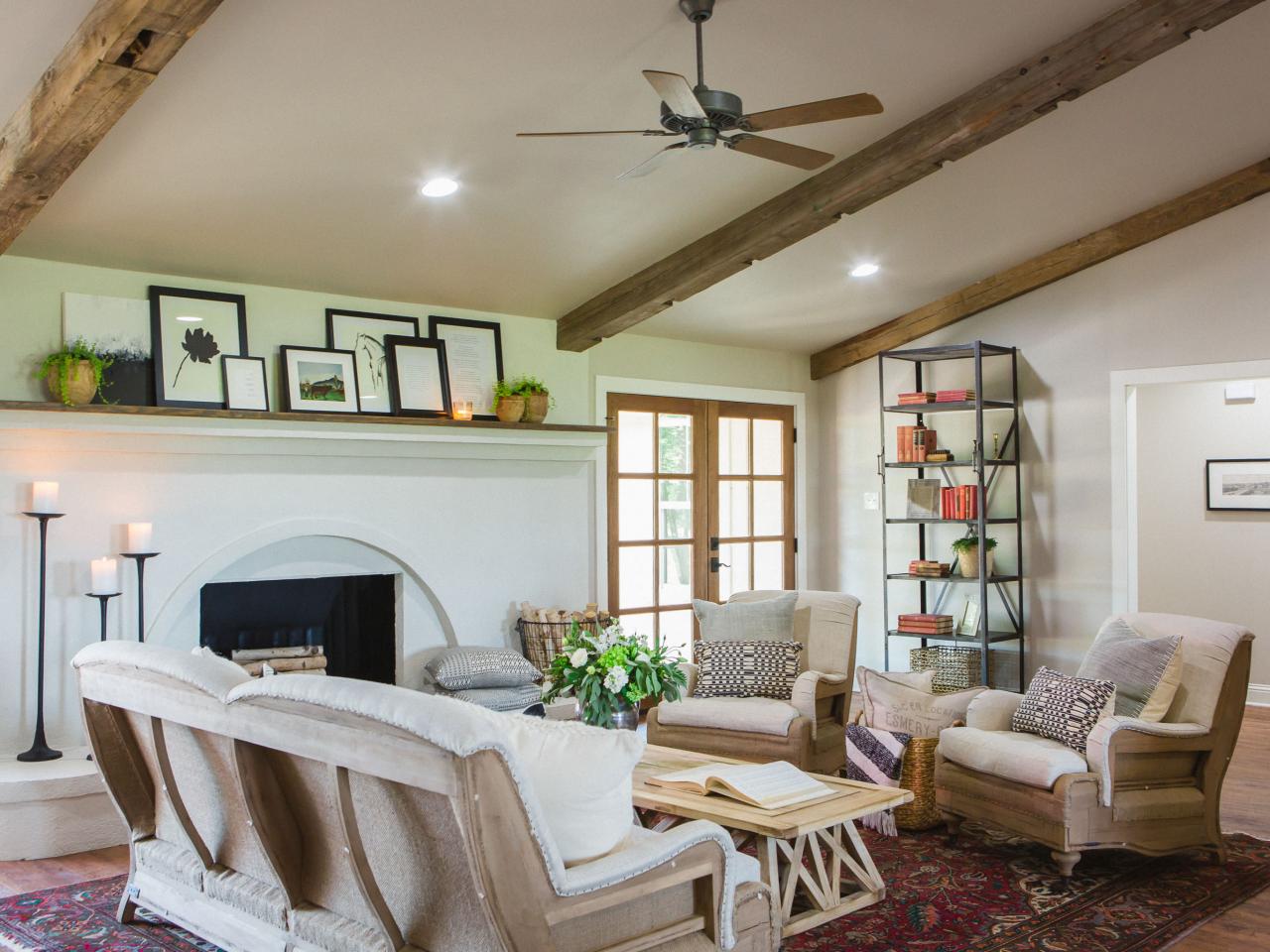 Some houses that Chip and Joanna Gaines renovate include beautiful, authentic beams the duo leaves exposed in a living room or kitchen. But just as often, they add faux beams to a space that didn't have them in the first place. Sure, decor doesn't need to be practical. But why go through the trouble of adding fake architectural accents to a house where they don't belong?
13. Huge kitchen islands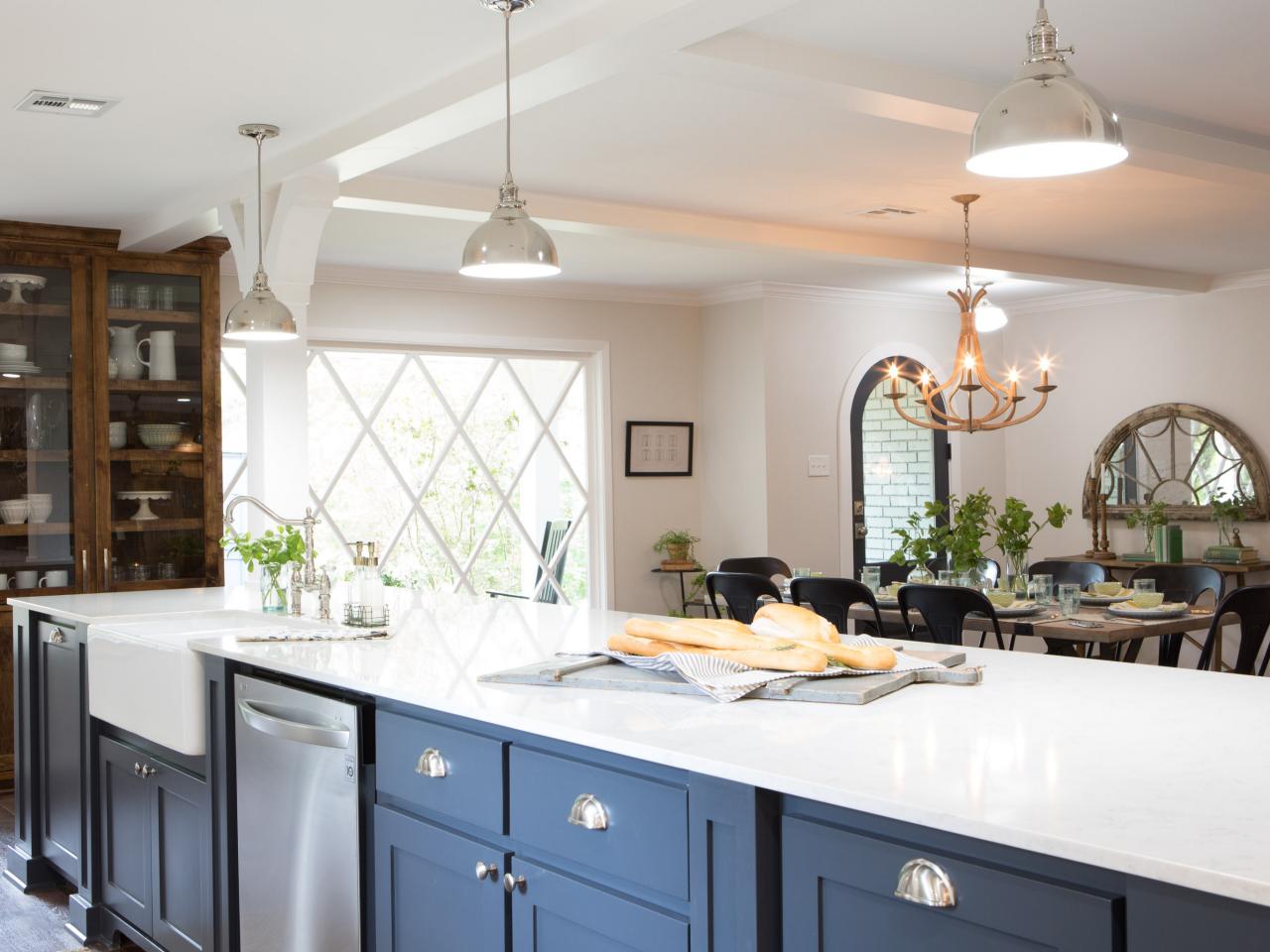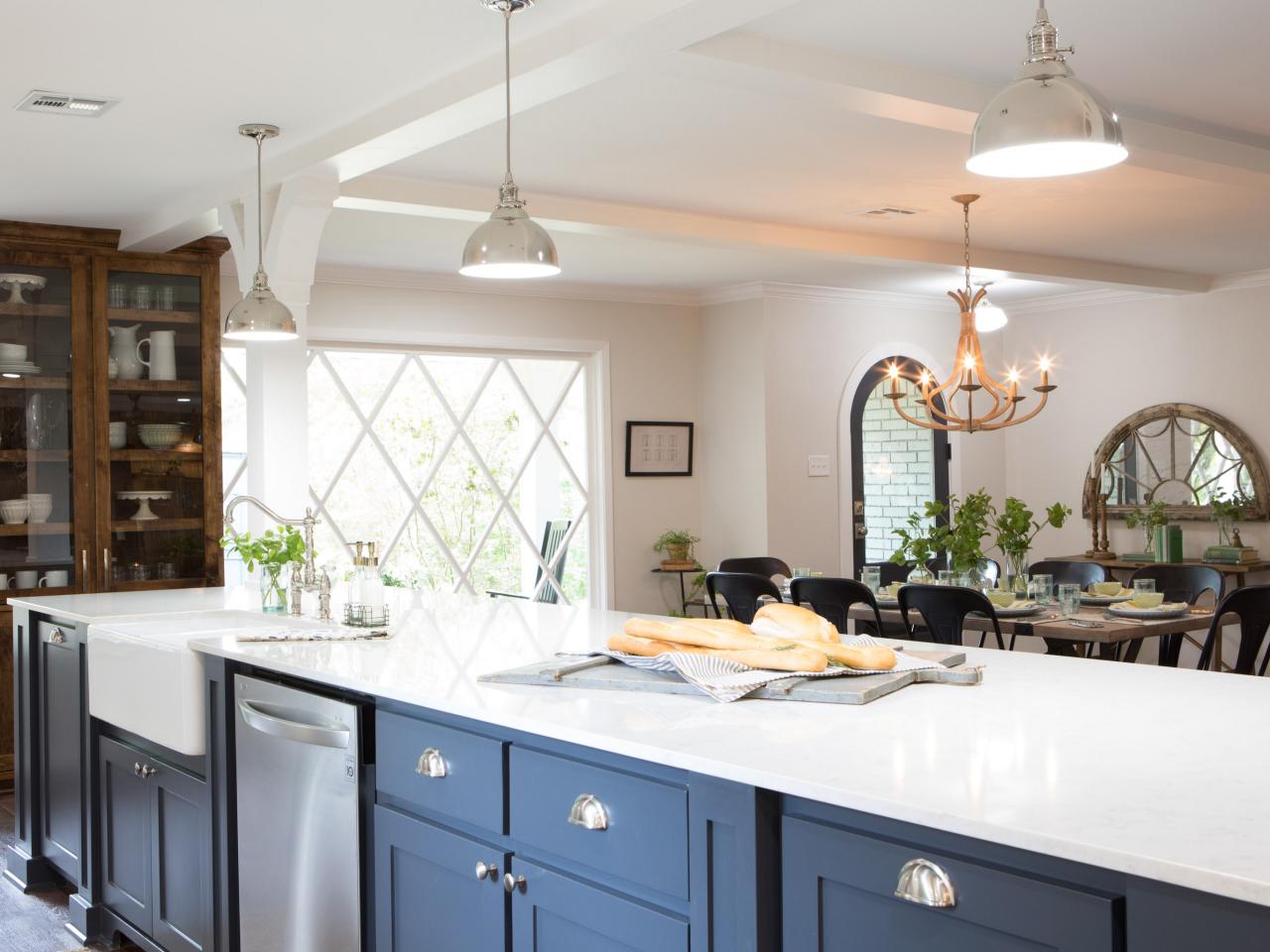 Some people love the oversized islands Gaines puts in the kitchens of Fixer Upper homes. But others think they're a little pointless. We have to admit we side with the latter camp. Most people don't need a huge island to prep their food or entertain their guests. (Especially not in Gaines' kitchens, which typically have ample counter space without the island.) And though the feature might be useful when you're cooking Thanksgiving dinner or hosting a birthday party once a year, it's just a whole lot of counter to clean and to keep uncluttered the rest of the year.
14. Tiny refrigerators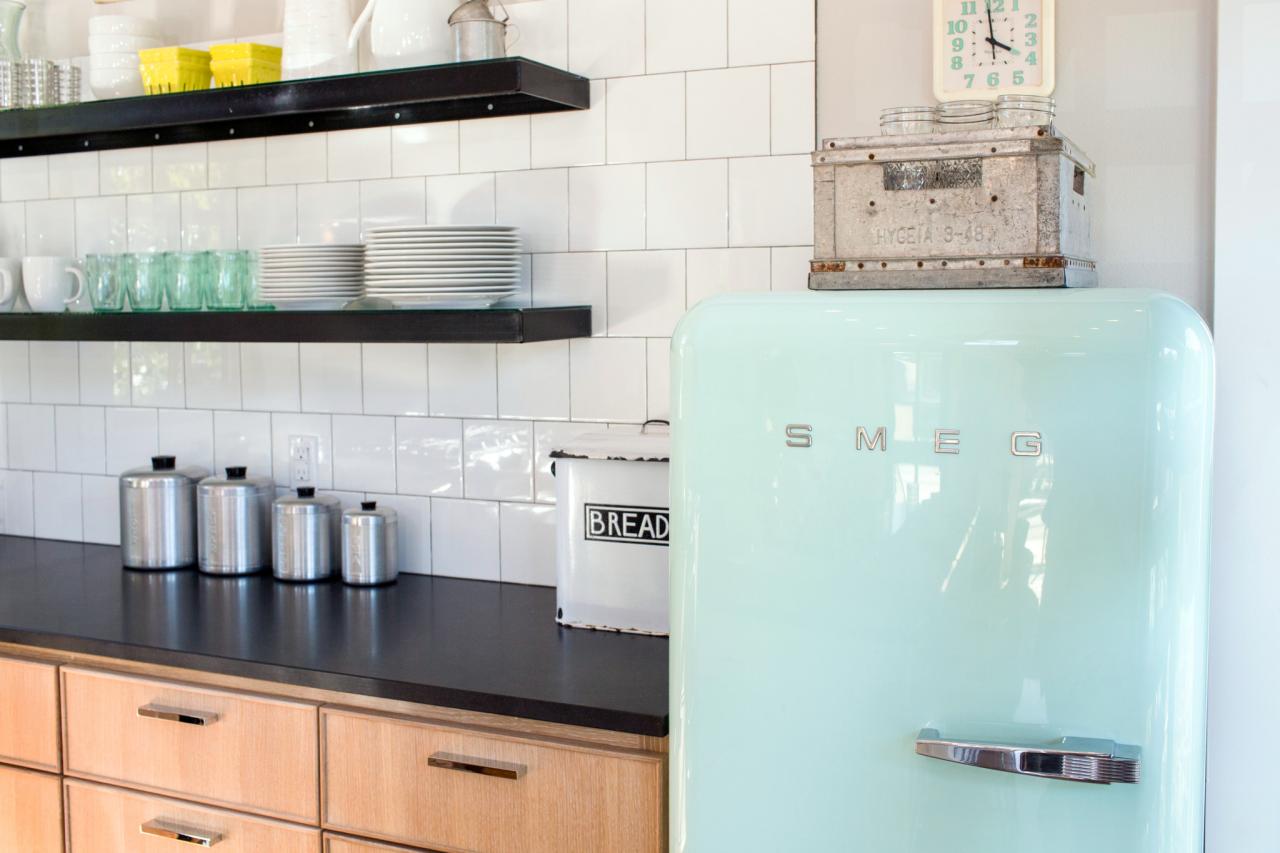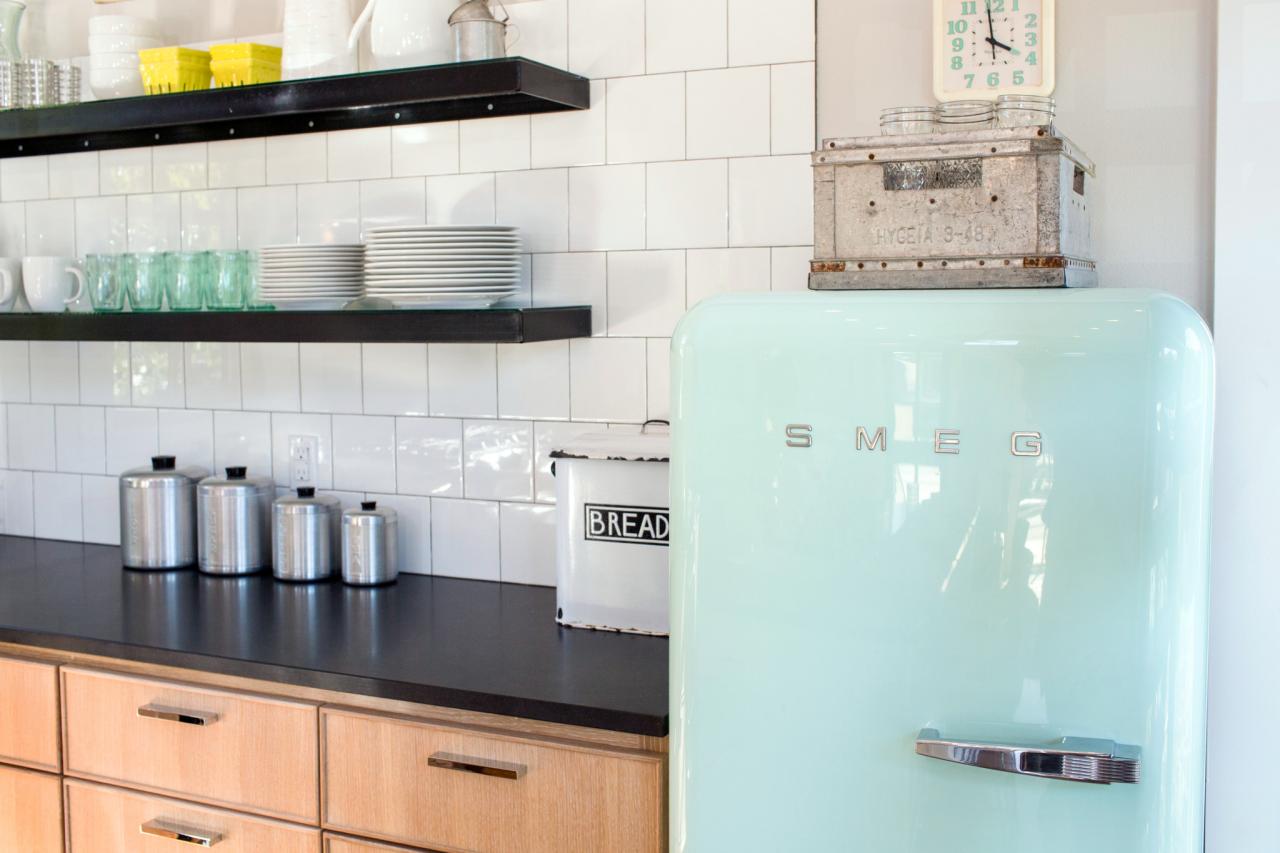 Gaines doesn't do this in every home. But in several, she's foregone the large, modern refrigerator and gone for a ¾-height model instead. Don't get us wrong; we adore the retro looks of these little fridges. But for people who do a lot of cooking at home and need plenty of space to store their produce, dairy, and other essentials, a small refrigerator can get tight pretty quickly.
15. Patios with wooden furniture — and no solid roof overhead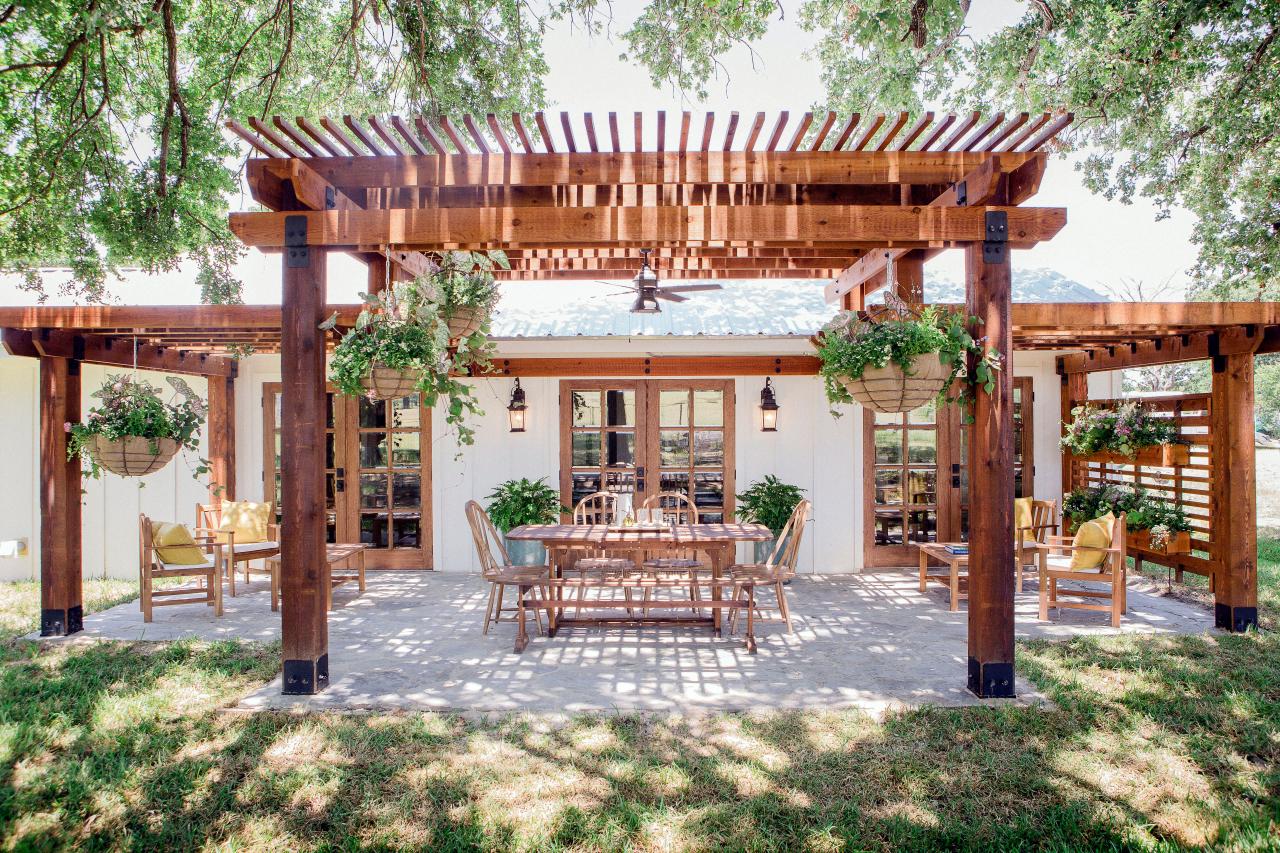 We all love homes with outdoor space for dining and entertaining. But when you have the great outdoors to take into account, you'd be better off choosing practical and weatherproof finishes. That's a rule Gaines doesn't ever follow. She routinely places wooden furniture outdoors, usually on patios without a solid roof overhead. It's a great look — but not one that will keep your wooden furniture in good repair for very long.
Read More: Simple Ways to Copy Joanna Gaines' Decorating Tips From 'Fixer Upper' in Your Own House