Ina Garten Has Eaten This for Breakfast Every Day for the Past 10 Years
Celebrity chefs aren't that untouchable, are they? Well, perhaps they are in some regard — we wouldn't try half the things they would. They've earned their stripes in kitchens near and far, and most, like Ina Garten, have made their way into our homes and hearts.
From Food Network stars to primetime shows that keep us coming back for more, we've come to know these chefs well, and we're always dying to know more. And what's the one thing we all do when we wake up in the morning? Eat breakfast. Maybe it's not the most original way of making a connection, but we'll take whatever we can get when it comes to relating to our favorite — or most hated — chefs in the industry.
It's time to grab that spatula and take those eggs out because you're about to find out what Ina Garten and 14 other celebrity chefs eat for breakfast.
1. Bobby Flay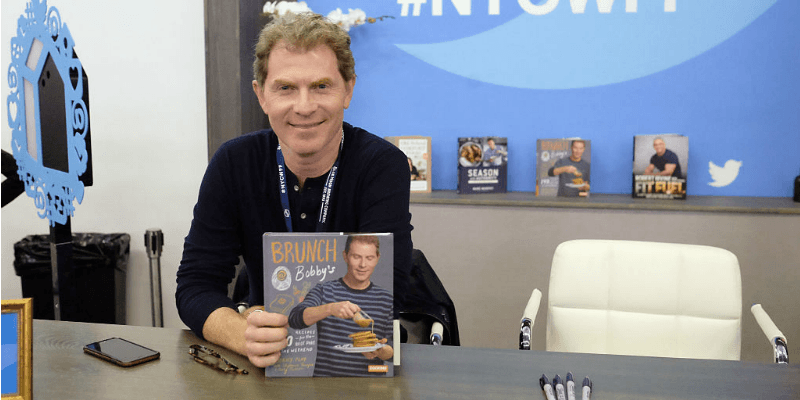 If you can't beat 'em, join 'em. And how does uber-famous celebrity chef Bobby Flay start his day off? After an early-morning workout — usually consisting of either a run or a Soul Cycle class — it's time for breakfast. According to Bon Appetit, "It usually consists of something like Greek yogurt with some fresh berries and honey or pomegranate molasses."
Next: This Italian chef knows a thing or two about portion control at breakfast. 
2. Giada De Laurentiis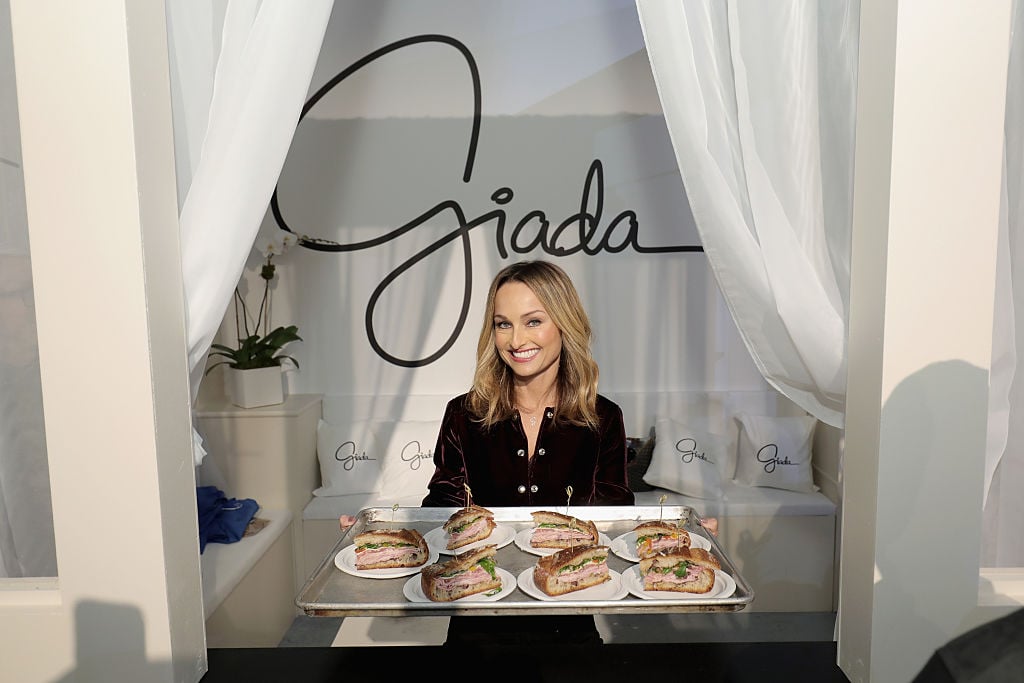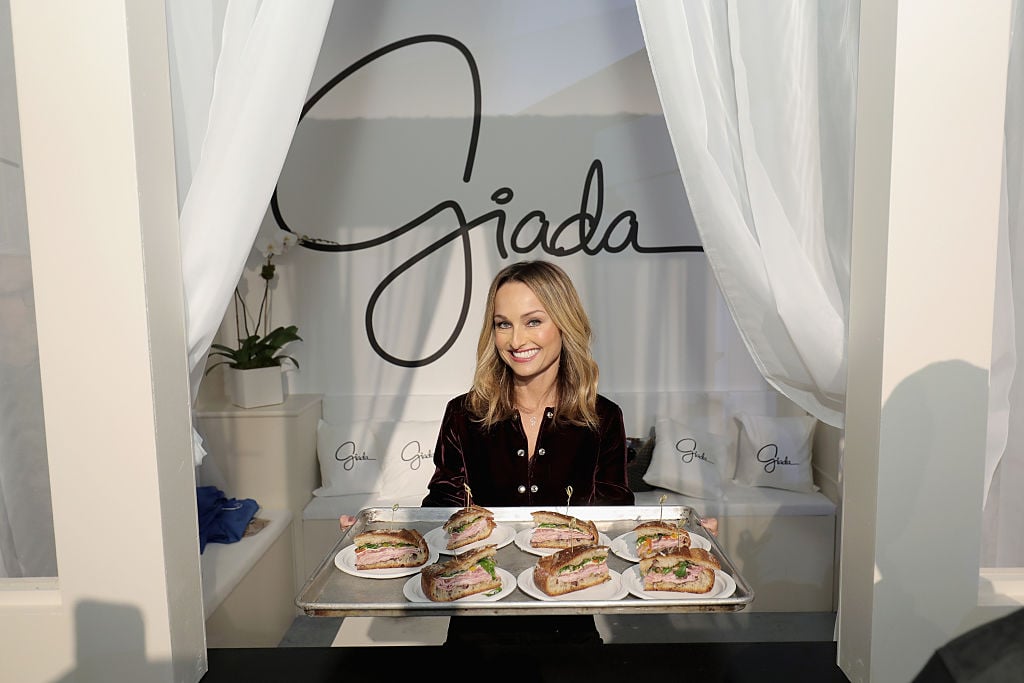 Plenty of people wonder how De Laurentiis manages to stay so slim, all the while cooking such hearty Italian meals. Her secret? Eating small meals and snacking throughout the day. And when it comes to breakfast, the Food Network superstar sticks to brown rice with olive oil and salt.
Next: This no-frills celebrity has a softer side when it comes to cooking for his daughter.
3. Anthony Bourdain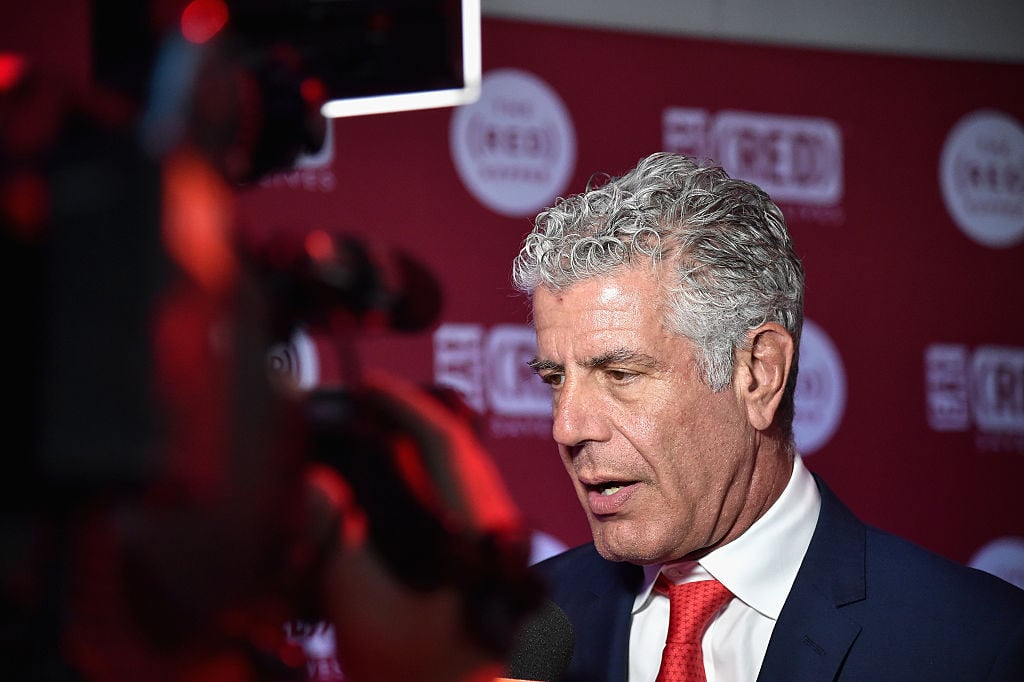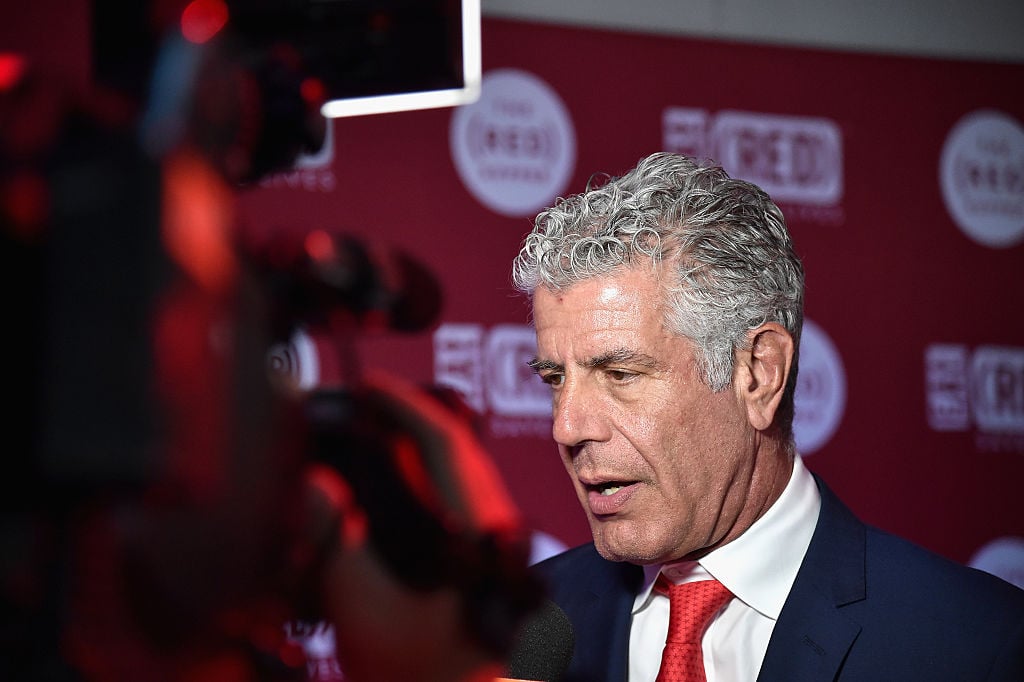 Admittedly, Anthony Bourdain isn't much of a breakfast guy. In fact, he kind of loathes it. The well-traveled chef has his reasons for hating everything about brunch, like the fact that it reminds him of his darker days. So, when it comes to breakfast for Bourdain, he's more of a "just coffee" kind of guy.
However, the world-class chef does admit that he's competing for world's best dad, which is why he has a trick up his sleeve. Bourdain doesn't just make pancakes for his daughter and her friends after a sleepover; he sets up an entire pancake bar with blueberries, chocolate chips, and bananas.
Next: This butter-loving chef has a secret to staying slim. 
4. Paula Deen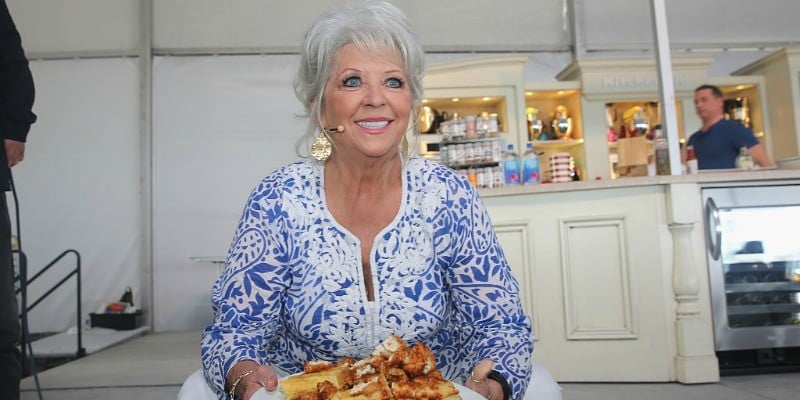 This celebrity chef isn't exactly known for healthy eating — except when she's trying to slim down, that is. And when she needs to stop sprinkling sticks of butter in every meal, Paula Deen turns to a lower-cal solution. Her answer to a healthier breakfast? Peanut butter and fruit.
Next: The man who's made a living visiting diners around the country
5. Guy Fieri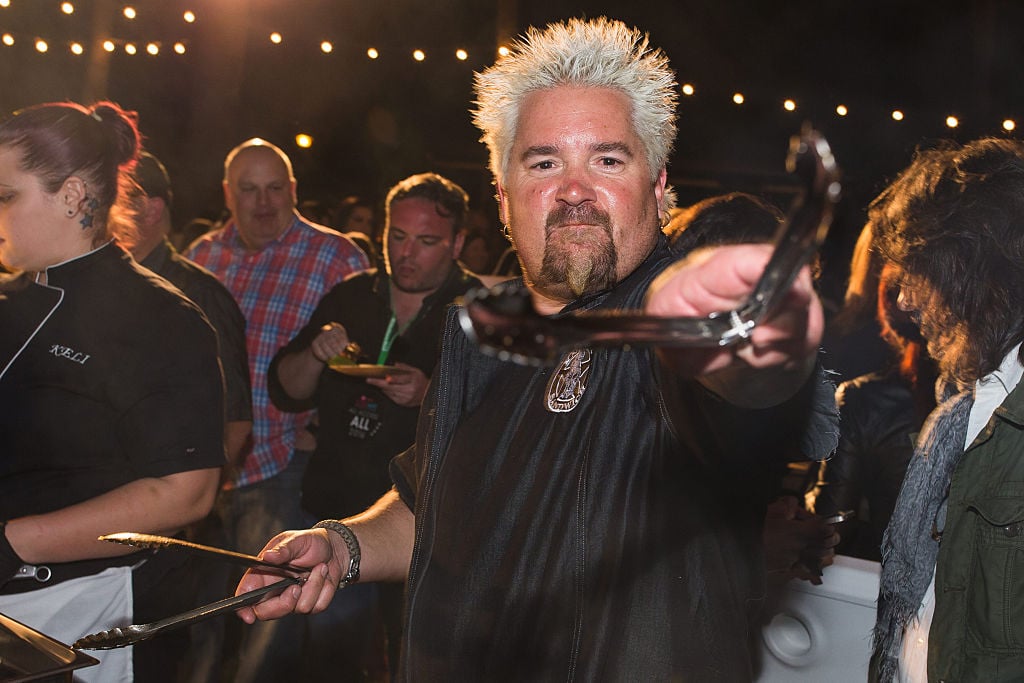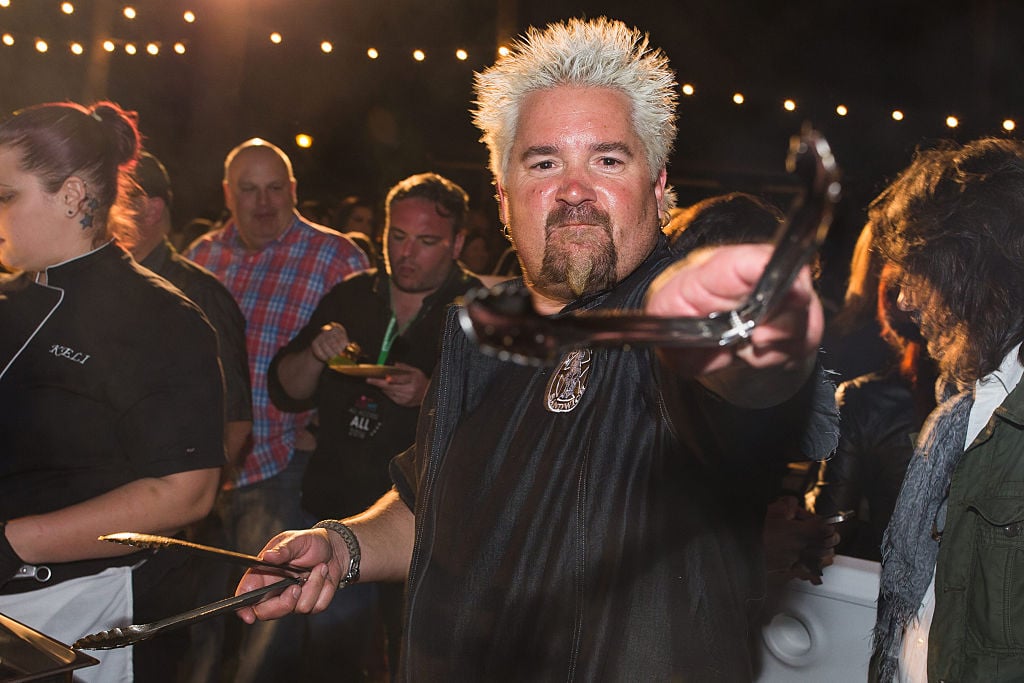 Guy Fieri's not shy about voicing his absolute disdain for eggs. And with eggs being such a breakfast staple, anyone would be curious to know what his go-to meal is. Spoiler alert: It's a fully-loaded dish. In an interview with PopSugar, Fieri revealed his favorite breakfast. "It's gotta be ham and stone-ground grits with red-eye gravy." If you've never heard of red-eye gravy, it's coffee-based, made from browned bits of cooked ham, strongly brewed coffee, water, butter, and pepper. Nothing like starting your day off with a meal that's sure to put you in a food coma.
Next: Ina Garten's been eating this one thing for breakfast every day for the past 10 years! 
6. Ina Garten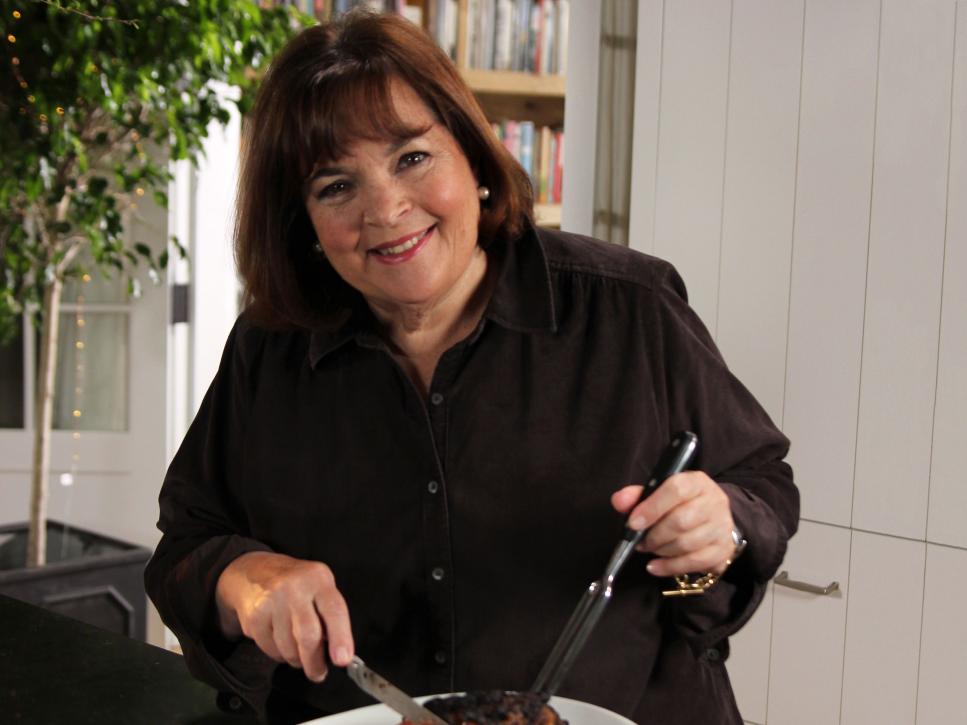 The soothing sounds of Ina Garten have been flooding our kitchens since she first started cooking for her beloved Jeffrey on national television. Relatable, lovable, and oh-so-calming, Barefoot Contessa has won over viewers near and far, and we bet they'd love to hear what this celebrity chef has been eating every single day for the past 10 years.
Garten told Bon Appetit, "I've had the same thing for breakfast every single day for ten years: coffee and McCann's quick-cooking Irish oatmeal with lots of salt." So there you have it. Now you, too, can eat just like Garten.
Next: This country music mama has claimed her spot on the Food Network. 
7. Trisha Yearwood
Trisha Yearwood may have made her name in the country music game, but it's her culinary prowess that's earned her a spot on our list. Although she hosts the Food Network series Trisha's Southern Kitchen, it's not all comfort food; Yearwood knows how to keep it healthy when she needs to.
For starters, the star has a cup of coffee, along with either peanut butter toast and a banana or a scrambled egg wrap with feta cheese. Alternatively, when she's in the mood for something a little sweeter, Yearwood resorts to a childhood favorite — Frosted Flakes with whole milk.
Next: This celebrity chef knows how to mix things up on the weekends.
8. Anne Burrell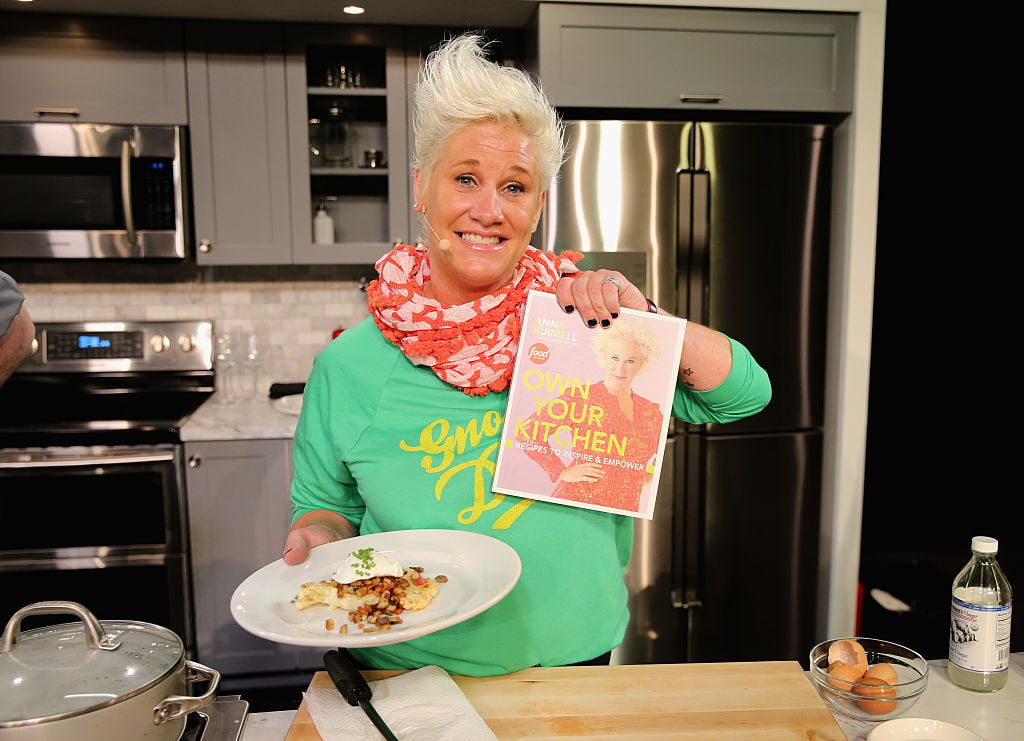 While Anne Burrell admits she doesn't stick to a traditional breakfast time, her routine of what qualifies as breakfast remains rather consistent throughout the week. Burrell opts for yogurt and fruit during the week, and enjoys an everything bagel, scooped out and toasted dark, with cream cheese and a tomato on weekends.
Next: The Pioneer Woman can't live without this condiment. 
9. Ree Drummond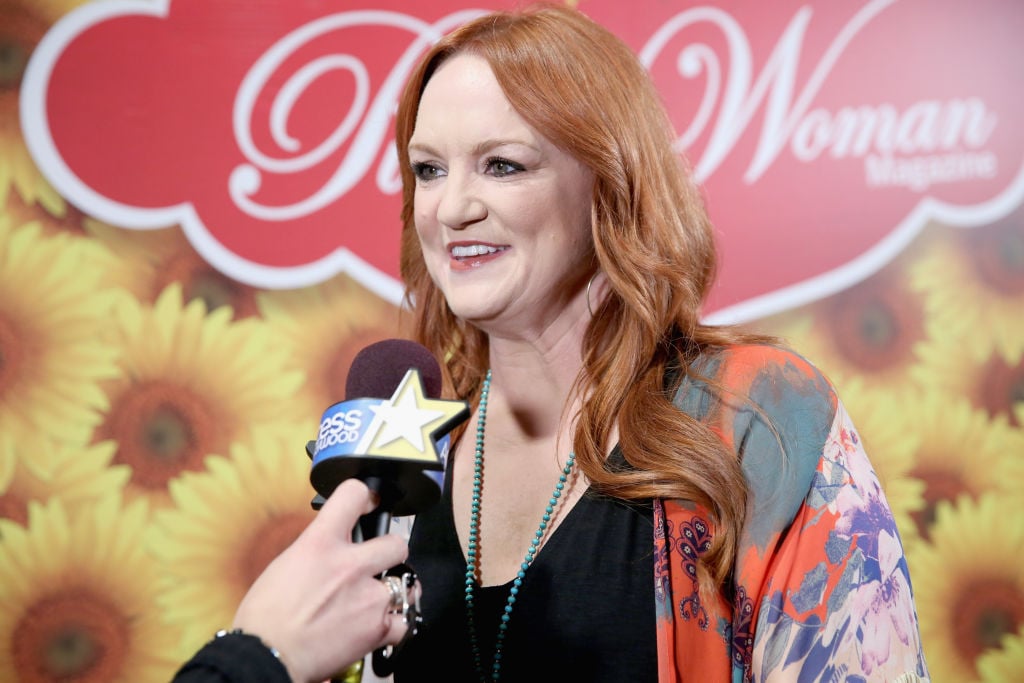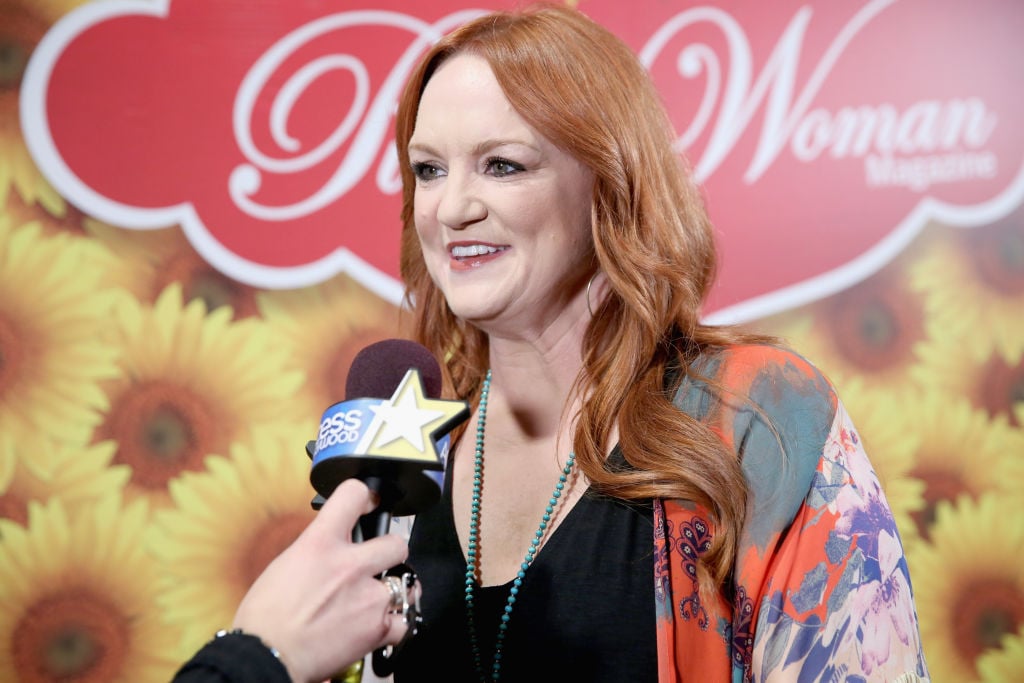 The Pioneer Woman is an expert at delivering delicious meals fit for every member of the family. And when it comes to the most important meal of the day, there's one ingredient that's always on Drummond's list. While most of us wouldn't consider an egg sandwich complete without a little hot sauce or ketchup, it's Dijon mustard Drummond can't do without. After spreading Dijon on rye toast, the chef tops it off with an egg scramble and chives.
Next: This chef has jumped on the foodie scene bandwagon. 
10. Tyler Florence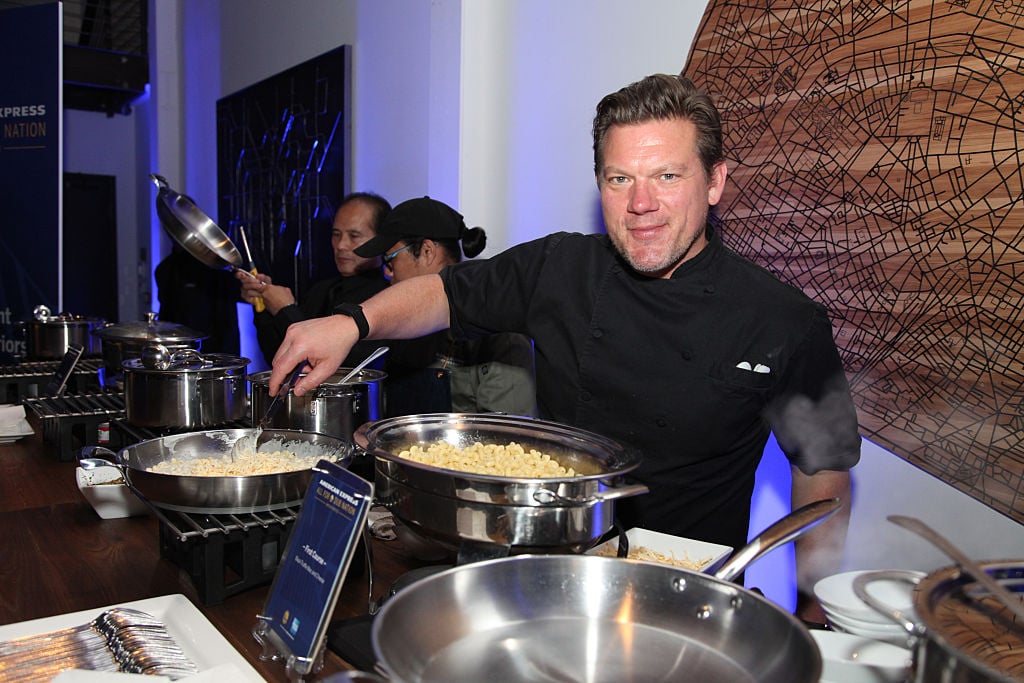 As the host of The Great Food Truck Race, Tyler Florence knows a thing or two about tasty, no-fuss, semi-trendy food. So it's no surprise he's jumped on the avocado toast bandwagon. And who could blame him? It's a delicious way to start the day. More specifically, Florence prefers "avocado toast with warm 10 minute eggs, olive oil, chili and marjoram from the garden," a combination he dubs, "Breakfast of Champions."
Next: This no-fuss judge is straight to the point. 
11. Alex Guarnaschelli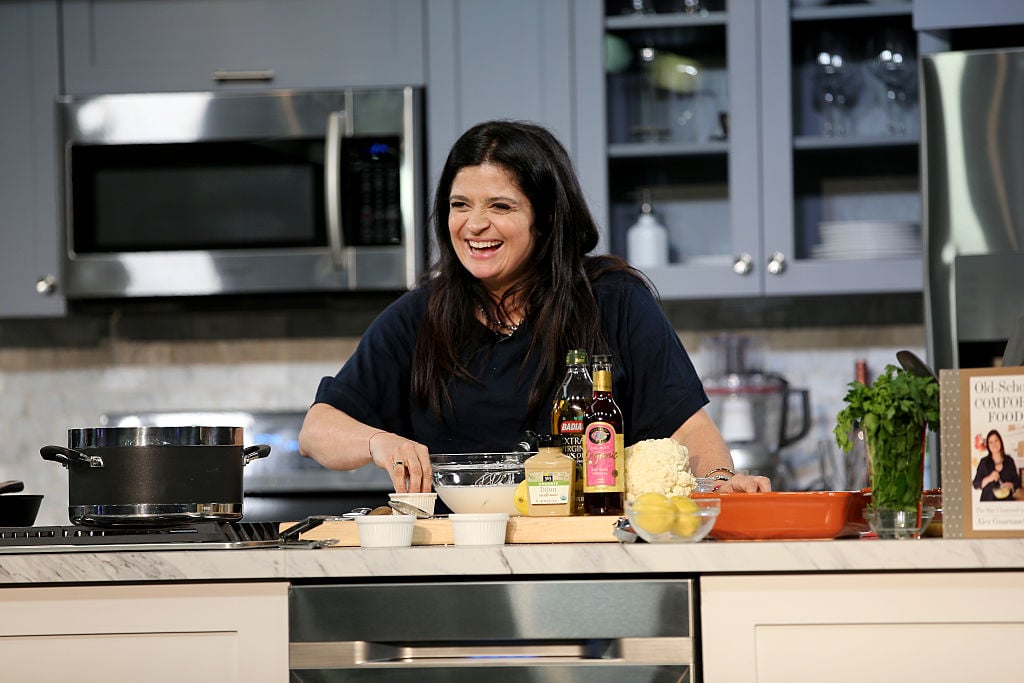 The straight-shooter Chopped judge doesn't sugar-coat much, and her breakfast of choice is no different. Guarnaschelli starts most mornings off with Greek yogurt with grapes, salted cashews, honey, golden raisins, and a squeeze of lemon juice. However, when she's craving something a bit sweeter, she'll dig into a box of Cinnamon Toast Crunch.
Next: Yet another Cinnamon Toast Crunch lover 
12. Katie Lee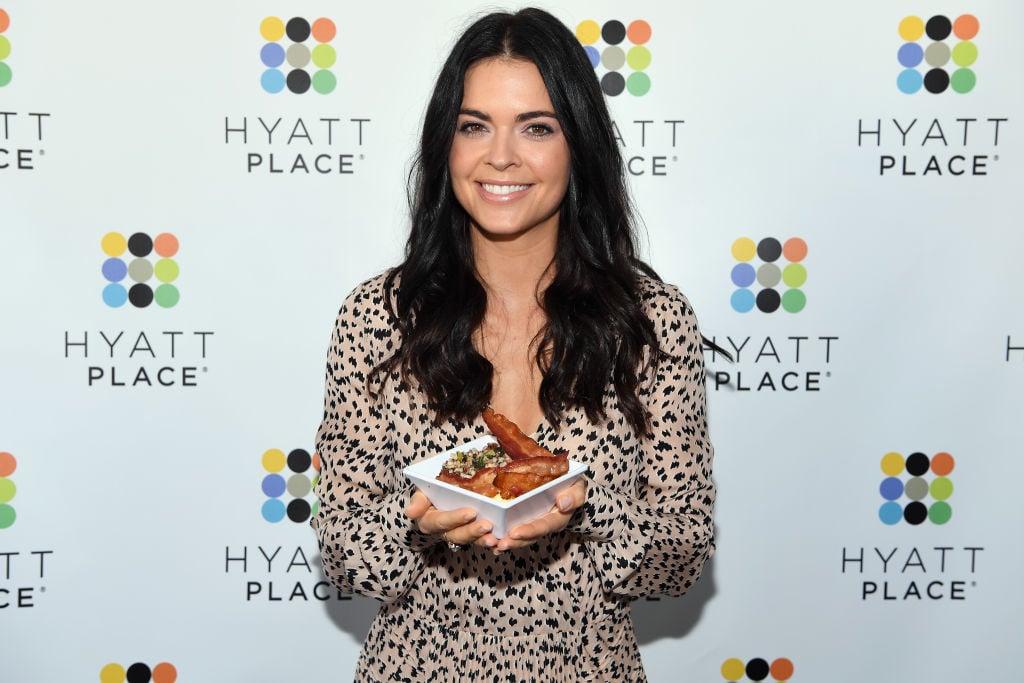 Co-host of Food Network series The Kitchen, Katie Lee keeps things fairly tame in her own kitchen (at least in the morning). She sticks with Greek yogurt, berries, granola, and honey. Lee does admit, however, that her guilty pleasure is Cinnamon Toast Crunch.
Next: Another host of The Kitchen makes the list. 
13. Geoffrey Zakarian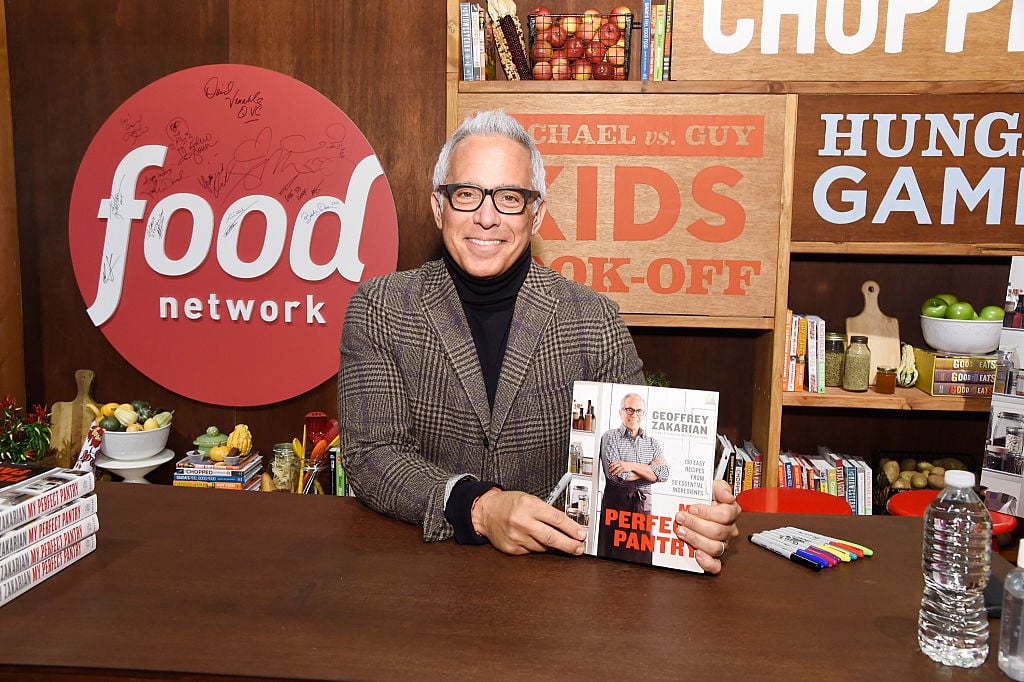 Geoffrey Zakarian has quite the culinary resume, and his gigs on shows like Chopped, Iron Chef America, and The Kitchen are far more dramatic than his go-to breakfast. His usual? Eggs and a fruit that's in season. He'd never, ever have cereal.
Next: A super green juice gives this chef the boost he needs. 
14. Ming Tsai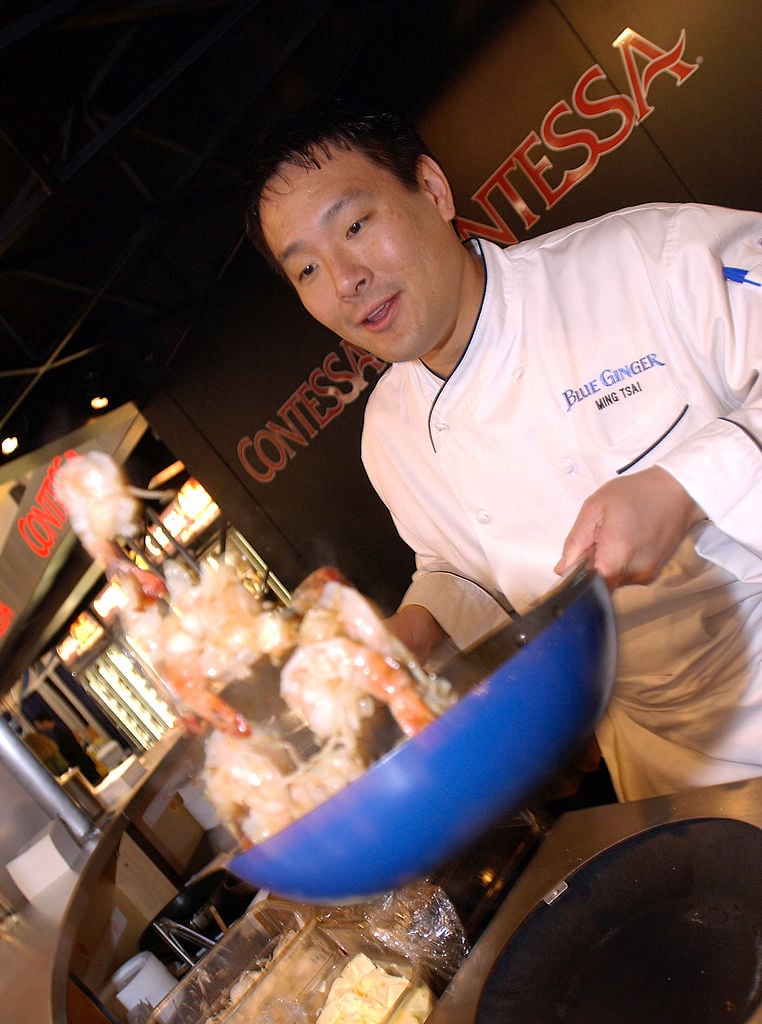 Award-winning host Chef Ming Tsai gained notoriety by welcoming viewers into his Boston home on his show Simply Ming. And now, he's letting us in on what keeps him running at full speed every day: It's all about the power of the shake.
Tsai blends up a bit of banana, fresh berries, a Spiru-Tein soy powder that he makes himself, and unsweetened almond milk. Then, Tsai tops it all off with hemp seed, acai powder, and a big scoop of green powder containing kale, broccoli, spinach, and spirulina. Talk about starting your day off with a boost.
Next: Find out what this Iron Chef says about the importance of breakfast. 
15. Cat Cora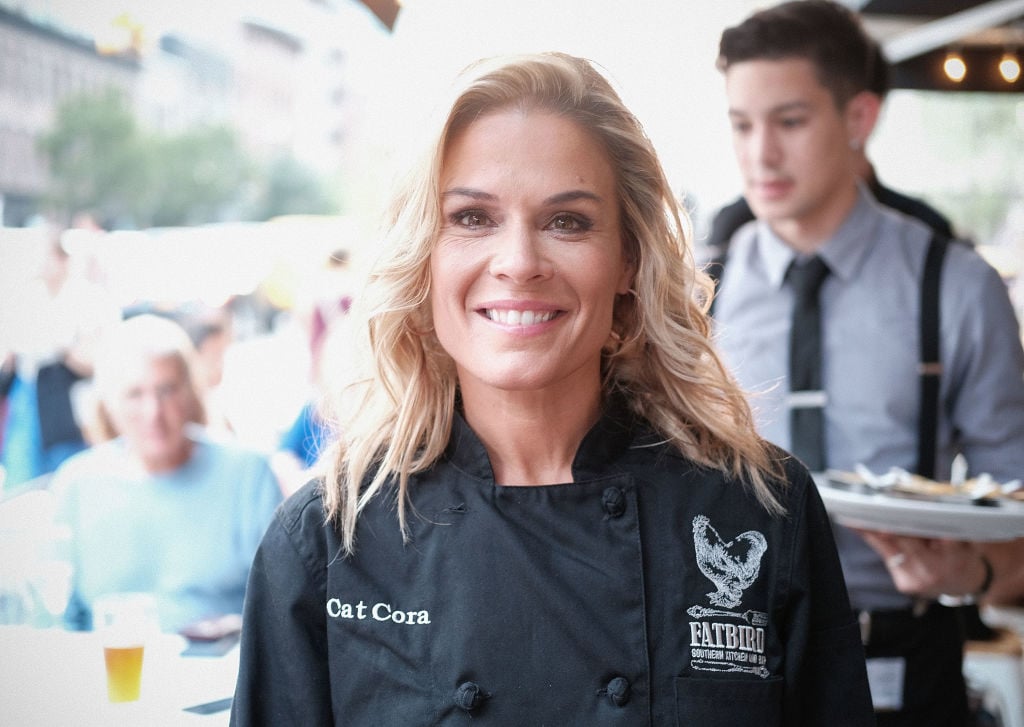 Iron Chef Cat Cora knows what it takes to start the morning off right, and that includes kicking the day off with food that will fuel you. Cora advises you never skip breakfast because it'll cost you. Instead, she recommends sticking with something as "simple as a couple of hardboiled eggs or an omelet with some greens in it." You don't have to be a celebrity chef to handle whipping up a meal like that.