The Most Infuriating Things People Always Say on 'House Hunters'
You know it. You watch it. Most of all, you love to hate it. House Hunters is an oddly mesmerizing show that grips viewers right from the start. No matter how much you try to fight it, the powers of annoyingly addictive reality TV prevail. Before you know it, you've just watched 10 episodes straight, wondering why you're still in the same house you've been in for the past five years.
Enough about our viewing behavior; let's get back to what makes the series so compelling in the first place. As potential homebuyers scour the land for that perfect dream house, viewers watch in amazement, clinging to every word that passes their lips. From outlandish demands to impossibly silly requests, a person's home-buying criteria are what makes the show pure gold.
So, sit back, relax, and grab yourself a front row seat. Here are 18 of the most infuriating things people always say on House Hunters (No. 9 is irony at its best).
1. Our budget is [insert ridiculous number here]
If it seems as though some house hunters are living in an alternate universe where their budget doesn't quite match up with what they do for a living, it's because they are. (Just check out this hilarious article from The Huffington Post, for example.) Many of their professions hardly seem to support the staggering home budgets. But the only conclusion we can come to is that most people chosen to appear on House Hunters must have one hell of a money tree growing in their backyard.
Next: More to come on the issue of unrealistic budgets
2. We need to stay on budget
As we all learned way back when, there's a significant difference between want and need. And when it comes to the rotating cast of characters on the show, we're confident these folks could use a refresher course. They may want you to think they mean business, but as we all know, that's not typically the case. In fact, according to HGTV.com, when someone says, "We need to stay on budget," what they actually mean is "We're totally picking the house that's $80,000 above our budget." Go figure.
Next: A room worth compromising on
3. The foyer seems rather small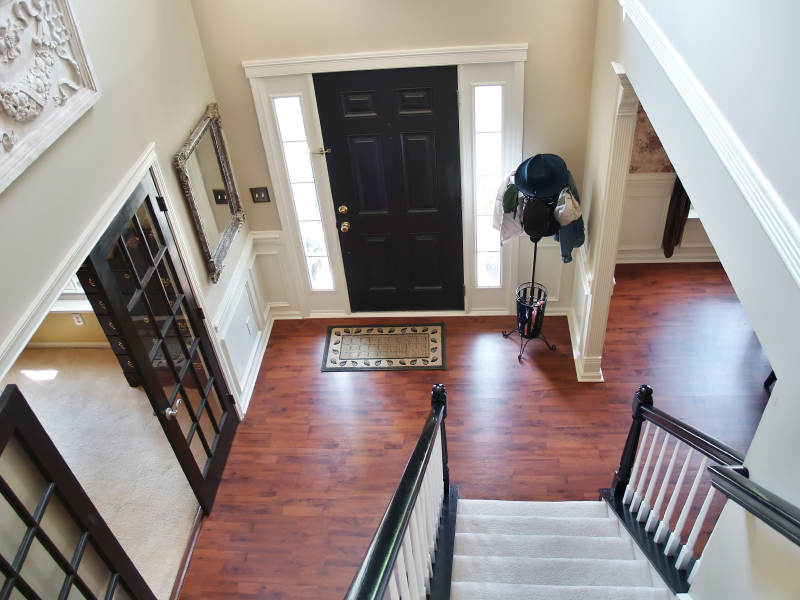 Are they expecting the Queen of England to show up? Why do some folks think they need a grander than grand front entrance in the first place? Unless it's the only room in the house that's appropriate for a living room set, a tiny foyer isn't really that big a deal in the grand scheme of things. Or, is it? We suppose that's up to the hunters to decide.
Next: For the folks who have never seen a can of paint before
4. The paint color is awful
Oh my, they used mustard-colored paint in the living room — what were they thinking?! Someone should tell these not-so-bargain shoppers that once they buy the house, they can paint the house in glitter and gold if they so choose. However, it seems this simple solution of swapping out wall colors is lost on these poor souls, and the world may never know why.
Next: Another thing that they can easily change
5. I absolutely hate the carpeting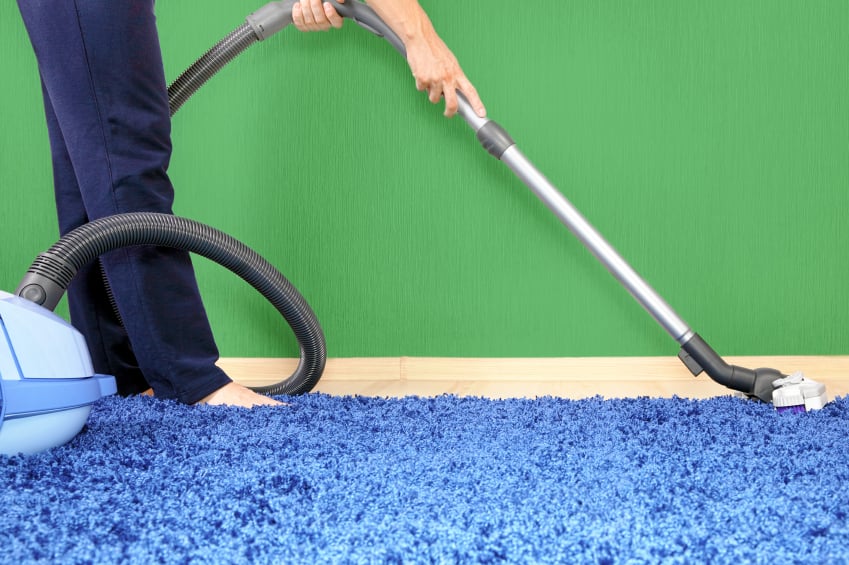 The good news is, similar to the whole problematic paint situation, new owners can change carpeting. In fact, they can even get rid of it altogether if that's what they're looking for. Yet, we're always left asking ourselves the same question: Have these people made it all the way through adulthood without ever having done a lick of home improvement or repair work? Obviously, that seems to be the case.
Next: A room not-so-fit for a king
6. The master bedroom is way too small
While this may be worth mentioning if you're the type of person who loves to spend a lot of time in the bedroom — or put a lot of furniture in it — it's still oddly annoying. Whether it's something the buyers are willing to make do with isn't really the point. The point is, commenting on the size of the bedroom seems to be a popular trend among the show's alumni.
Next: Just how important are his and hers sinks?
7. There are no double sinks in the bathroom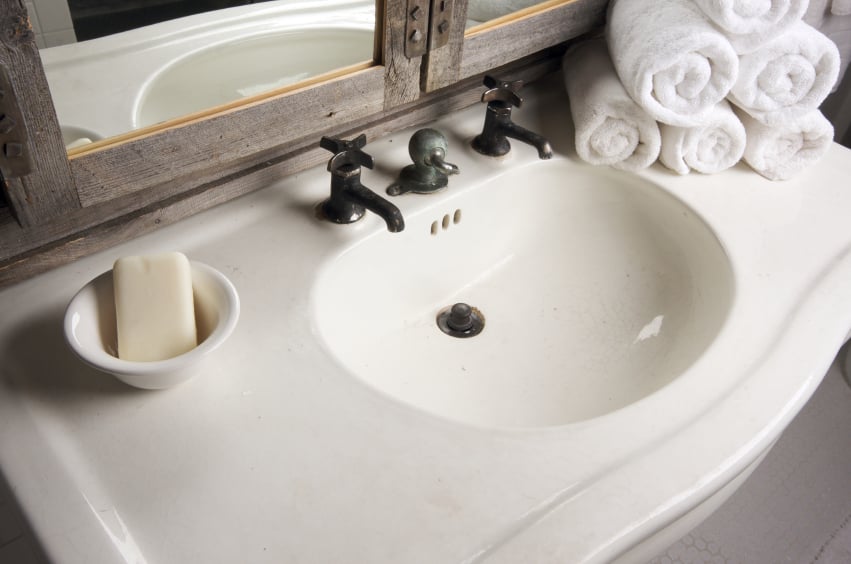 Given the fact they're looking right at the vanity, this seems to be a silly, though often made, remark. Truth be told, if not having his and hers sinks is going to make or break your marriage, we'd suggest skipping the move, and spending that money on a few sessions of couples therapy instead.
Next: A little creative organizing will solve this next issue. 
8. No walk-in closet?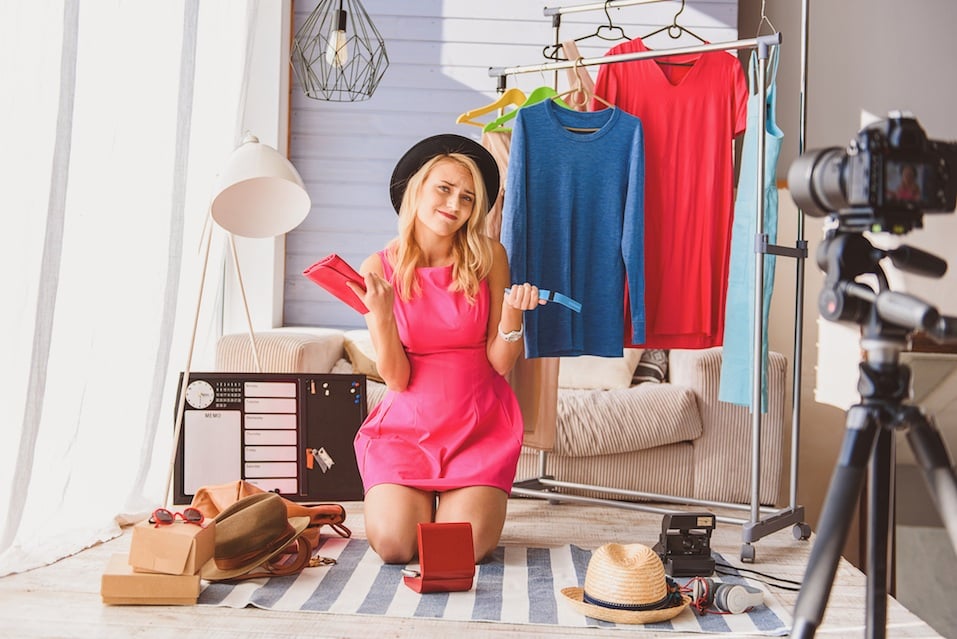 Gasp! What's a person to do without adequate closet space? Maybe, just maybe, they could get creative with the overwhelming amount of storage solutions on the market? But hey, that's just us.
Next: A request made by many a die-hard environmentalist
9. We're looking for an off-the-grid house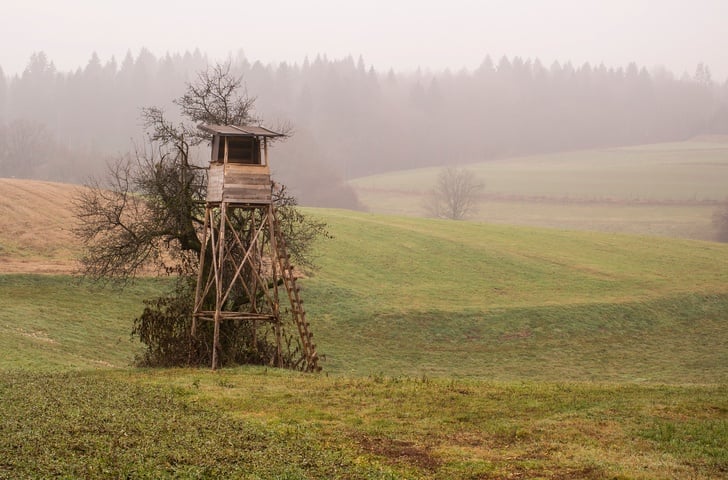 First of all, if they're looking for a house that's truly off the grid, they're probably not going to find it on a highly-televised reality series. Secondly, is it really their mission to live out a truly sustainable existence, or would they just like to broadcast how good a person they think they are? And lastly, while some people's efforts may be noteworthy, those that are in vain may or may not have the backing of an unmentioned trust fund.
Next: A bit of semantics 
10. This house has a lot of 'character'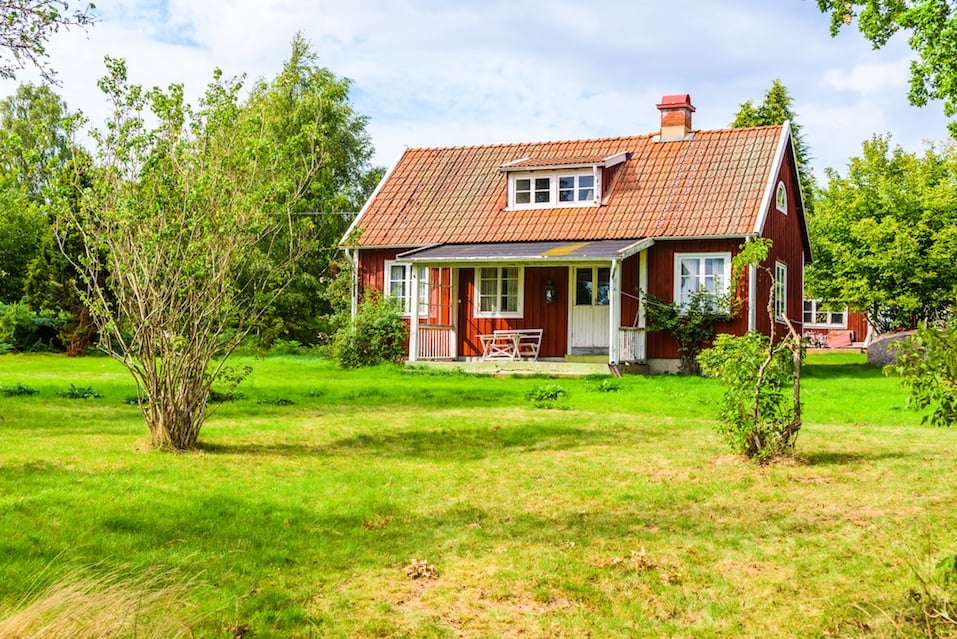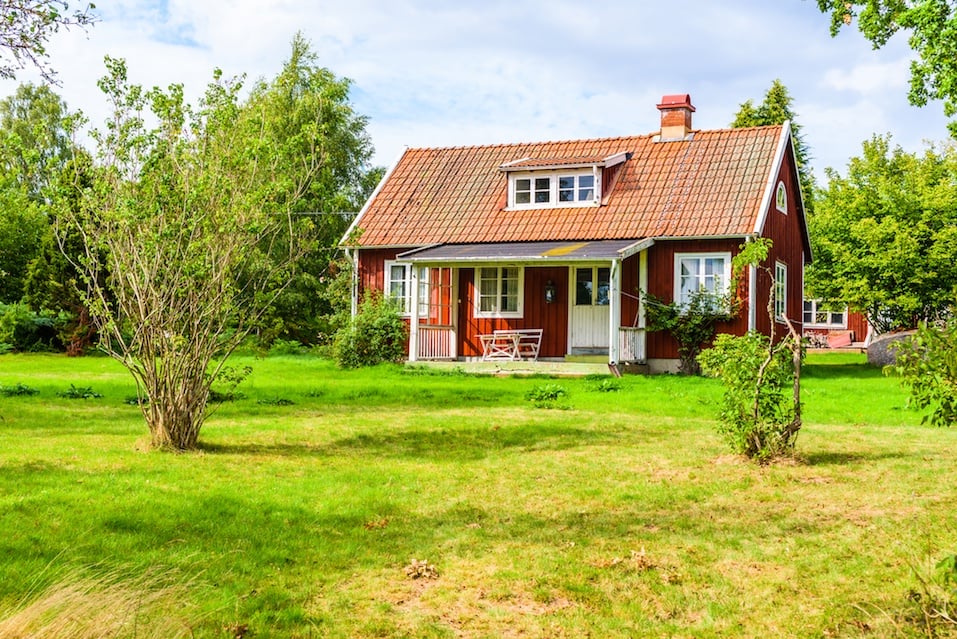 Translation: This house is old and it simply won't do. Whether you, the viewer, see a particular property as dumpy or swanky doesn't matter. What does matter, however, is your ability to decipher what this person is actually saying when they use choice words like "character," "interesting," or "homey." More often than not, it's not a compliment.
Next: And on the flip side …
11. We're looking for new construction only
The thought of living in another person's already-lived-in house is totally unacceptable to some of the house hunters. But really, it's not. While you may have your heart set on a brand new home, it often comes with a hefty price tag.
If we've learned anything from a cast member of Bravo's The Real Housewives of New Jersey, it was an important lesson on money management. Remember when Teresa Giudice famously claimed that living in someone else's house was "disgusting"? Well, that kind of attitude eventually landed her in prison. And you certainly don't want to follow in those footsteps, do you?
Next: Don't want to lift a finger after moving in? 
12. The house must be move-in ready
"The house must be move-in ready," said every house hunter who's never seen a day of hardship. Moving is work, and everyone knows that. Well, except for some folks on House Hunters, that is. Turn-key is nice, but they're probably going to have to put at least a little bit of work into any house they move into. Not to mention, most people want the chance to put their own touch on their new home.
Next: The fanciest appliances, and nothing less 
13. We won't settle for anything less than a gourmet chef's kitchen
If granite countertops, a farmhouse sink, and stainless steel appliances top someone's list of must-haves, they'd better check that budget first. Would it be absolutely wonderful to have their every want and need met in the most used room in the house? Of course. Is it fiscally responsible to expect it? Not so much.
Next: A fairly common remark 
14. We were really hoping for an open floor plan
If they never mentioned this crucial detail to the real estate agent prior to taking everyone on their journey through suburbia, who's really to blame here? Is it the real estate agent's fault or their own? Likely the latter.
Next: Do you really need this room? 
15. I need a man cave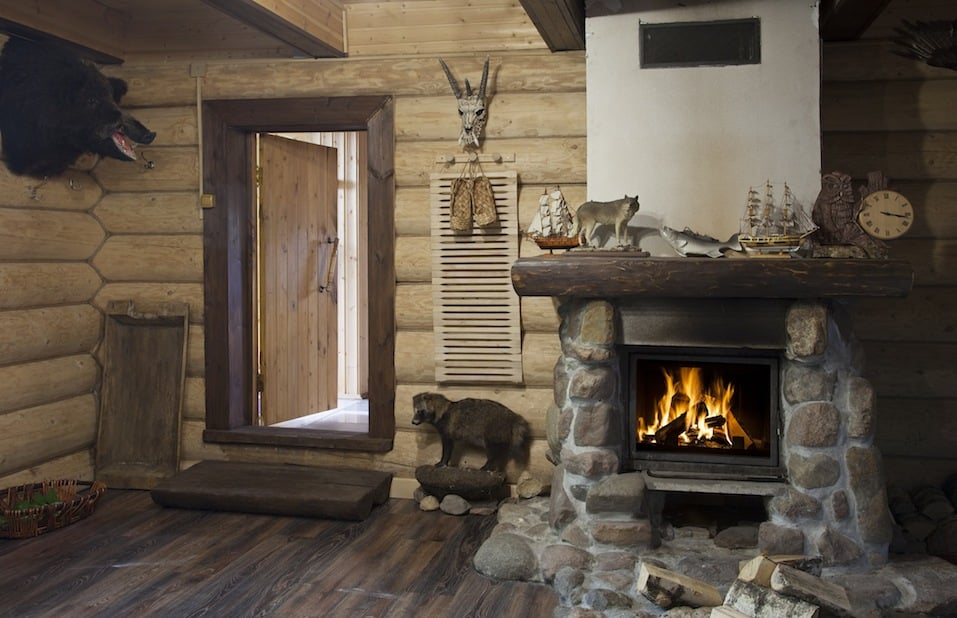 Getting a room of his own is an absolute must, right? After all, who doesn't need their own spot, completely devoid of every other member of the family? While most people would probably die to have this luxury, it's not always realistic. In fact, it's usually a pipe dream that gets shot down by a dreamer's significant other.
Next: Just how popular are you? 
16. We love to entertain
We get it, they have tons of friends. Perhaps the reason we can't stand this type of lingo is for that very reason. We're not so much bothered by the sheer joy that entertaining seems to bring them; it's more of how they position it all. They love to entertain, so naturally they need a house that lives up to their superior hosting skills and impresses their many, many friends.
Next: Good luck finding this. 
17. Oceanfront views are non-negotiable
So, they think a $300,000 budget in Southern California is going to get them a lawn of sand instead of grass? Sure, maybe if they're willing to put a sandbox in the backyard. For those head-in-the-cloud dreamers we love to judge, that beach-front bubble will eventually burst. Sadly, these people will reach the conclusion that they had no idea just how little their budget would get them.
Next: Bon voyage! 
18. We're moving to another country
Cultural aspirations sometimes get the best of people's otherwise better, much more sound, judgment. But luckily for us viewers, we get a front row seat each time these potential home buyers decide they're better off skipping town and relocating across the pond.
According to HGTV.com, when someone says, "We decided to live abroad to expose our children to different cultures," what they really mean is, "We want to spend our days lounging on a beach in Malaga, but didn't want to wait until retirement." And we must say, that sounds pretty great, indeed.