Insane Moments From 2017 That We Never Thought We'd Deal With
Let's face it; 2017 has been one of the hardest years in a long time. From the constant threat of nuclear war to the dumpster fire of a presidency, this surely is a year full of unreal moments that have left you wondering how we got to this point. In that light, we're going to recap all the insane things we've had to deal with this year.
1. Inauguration inflation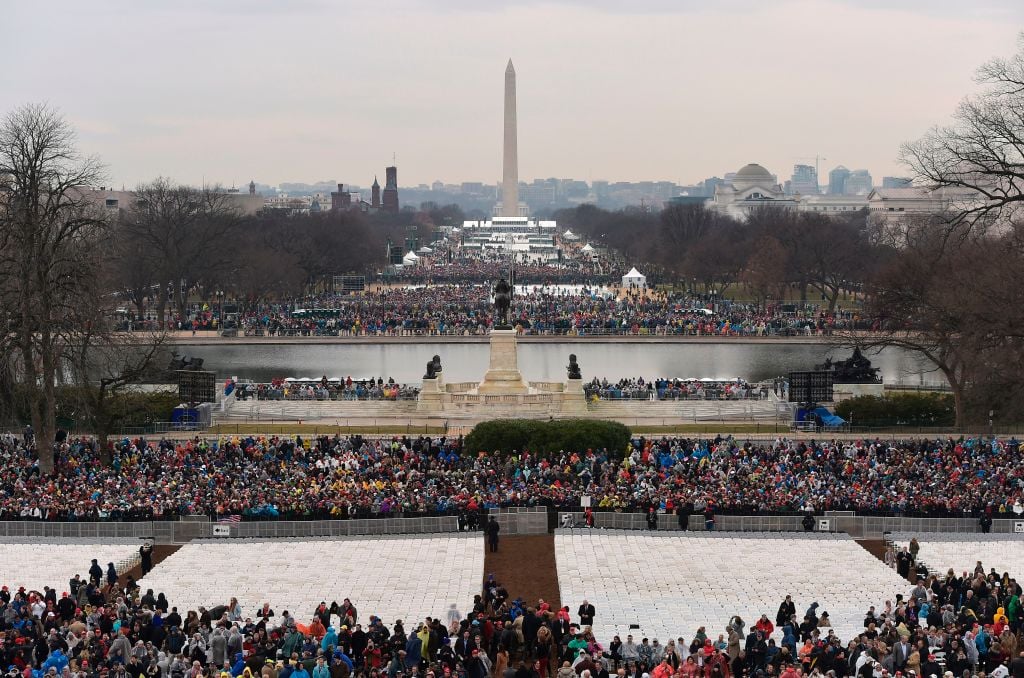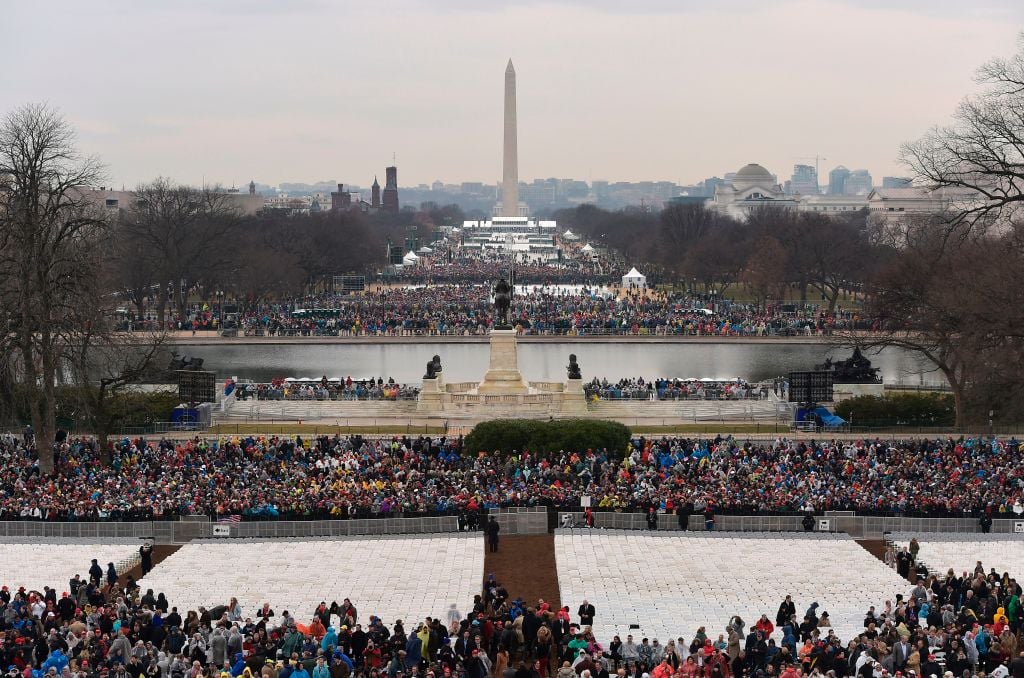 Well, we might as well start at the beginning. Remember that time when we had to sit and listen to Sean Spicer and Kellyanne Conway lie for a month straight (and to this day) about how big the crowd was for the inauguration of Donald Trump? Yes, that is definitely something that we had to deal with this year. Even though there was photographic evidence, the administration refused to accept that it was a decent sized crowd and nowhere near the size of Obama's inauguration crowd. This is also when the most annoying term was coined: alternative facts. Those are also known as bold-faced lies.
Next: How to lose a job in 10 days.
2. The 'Mooch'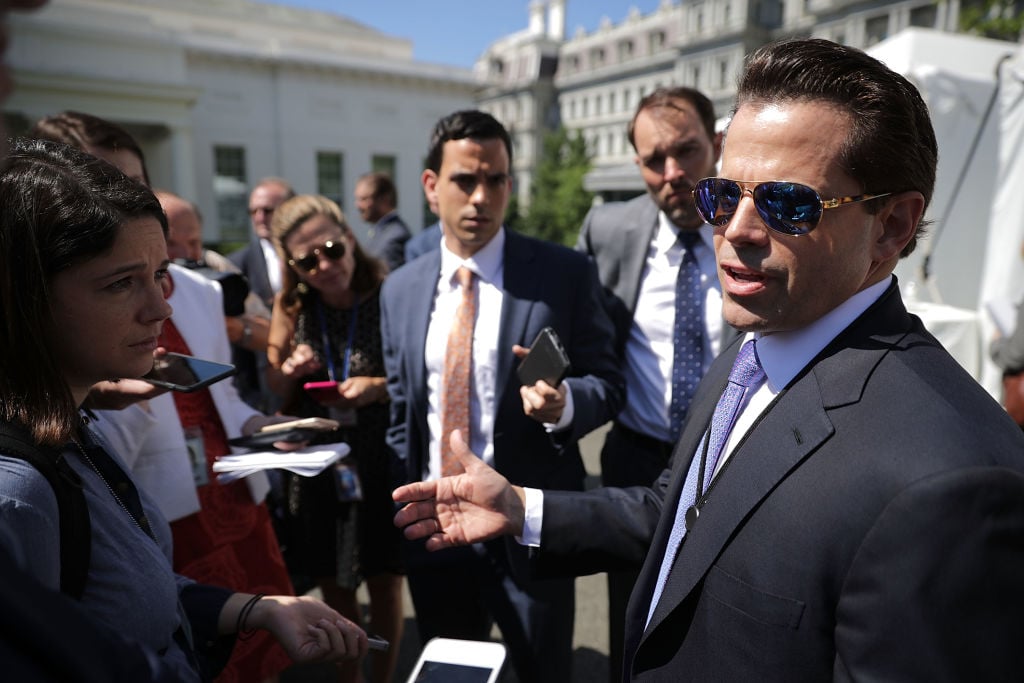 Anthony "the Mooch" Scaramucci is definitely one of this year's more hilarious train wrecks. A sort of pallet cleanse, or welcome interlude that broke up the year's horrible news into pre-Mooch and post-Mooch. The man embodied your stereotypical Northeastern bravado where the Ivy League meets the Jersey Shore. Scaramucci held his job at as White House communications director for a total of 11 days — the only member of the White House administration that we actually kind of miss.
Next: The worst men get what's coming. 
3. Harvey Weinstein and friends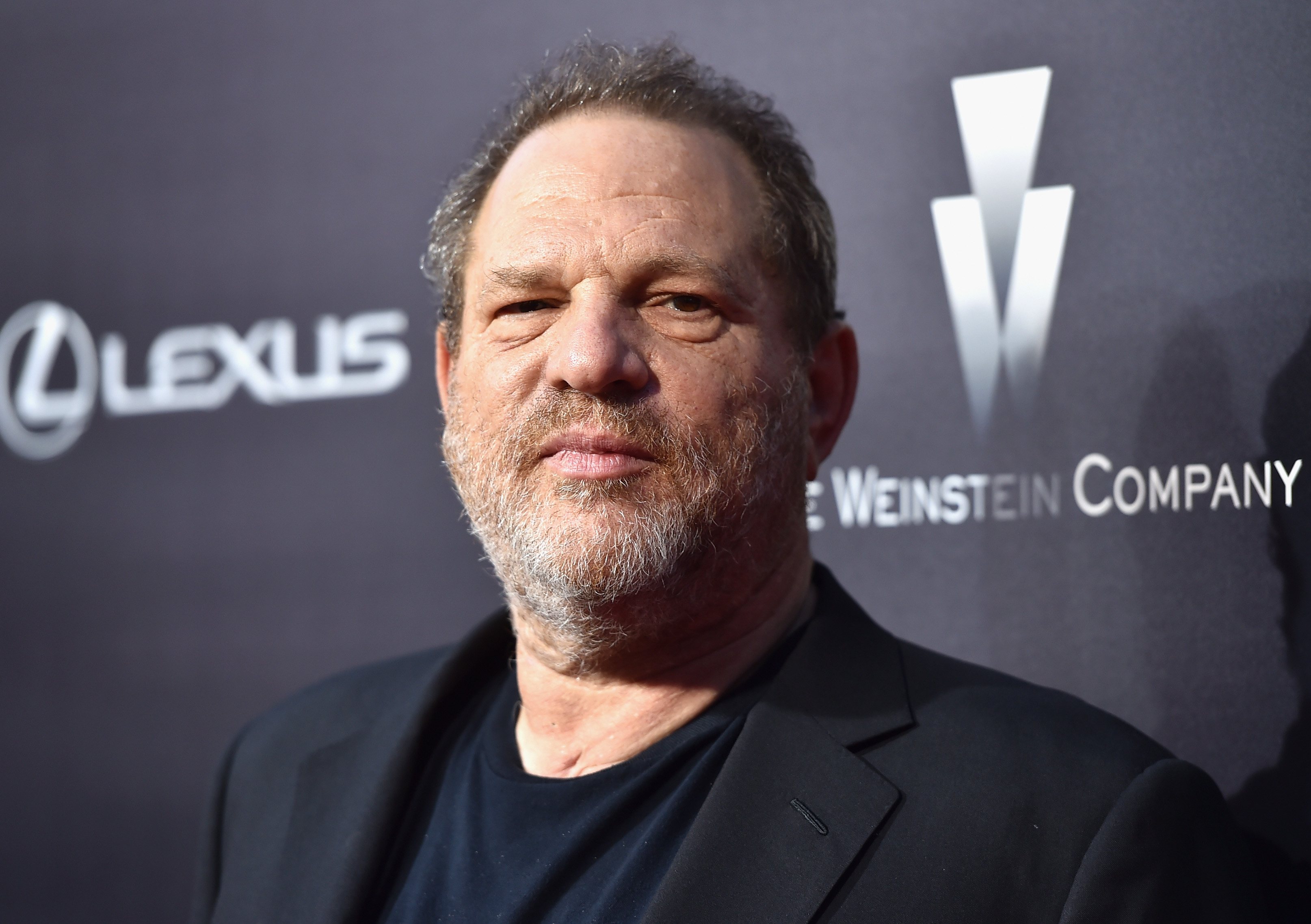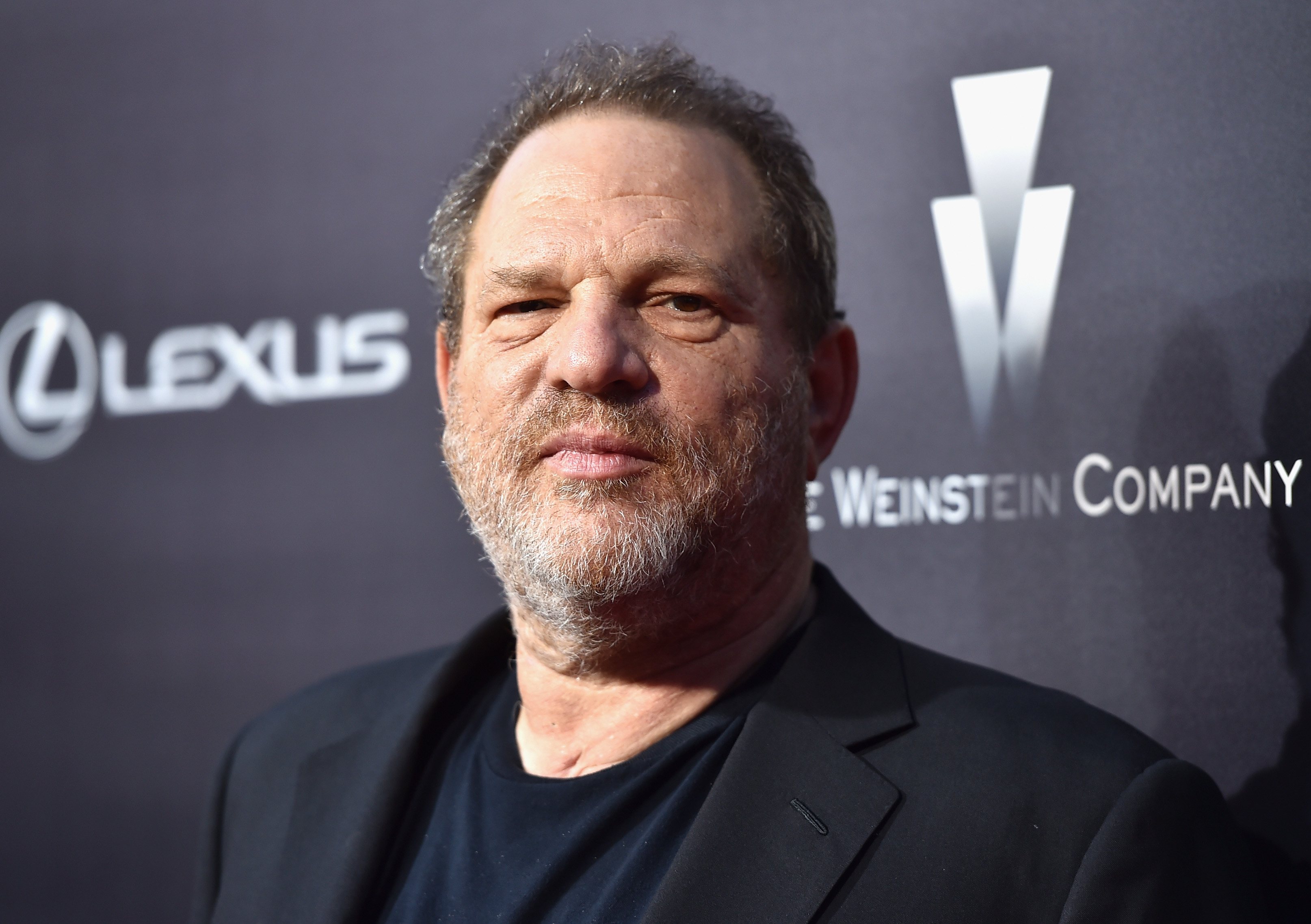 Harvey Weinstein is the year's most infamous sexual predator in a year when everyone in the media and in politics has been held accountable for their transgressions. 2017 may very well be defined by the number of sexual misconduct allegations that have been levied against powerful men.
As terrible as those men's actions were, this actually represented something good in our society. Even though you have to peel back the multiple layers of filth and disgust. It represents a culture shift where women didn't feel like they were afraid of coming forward about sexual assault. It also lets society know that people will be held accountable for their actions.
Next: Alternative science makes for some good laughs.
4. The flat Earth space program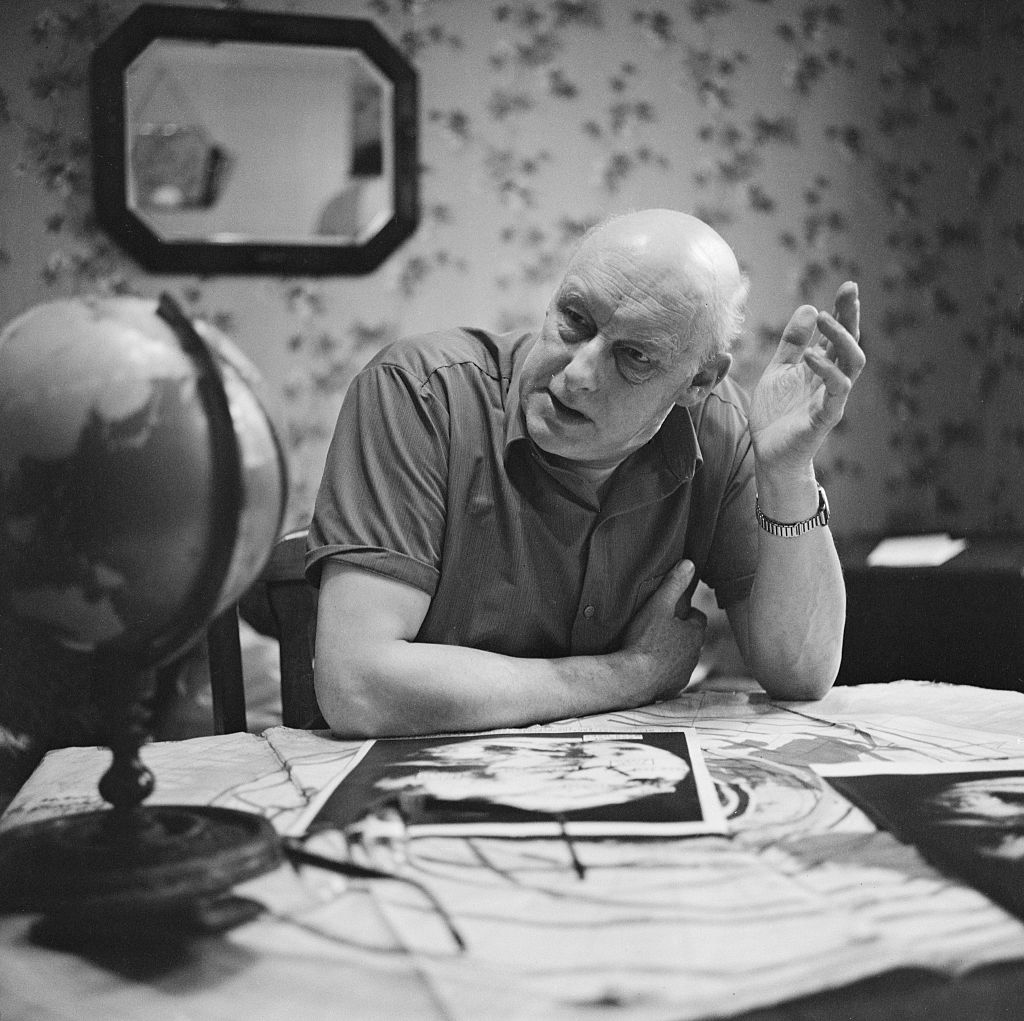 Some people build an overexaggerated soda can to launch themselves high enough to see the edge of the flat Earth. The thought was that he could prove everyone wrong by snapping a photo of the edge. So there's another thing we had to deal with.
Mike Hughes, a self-taught rocketeer, is going to launch himself into the air in a steam-powered rocket. Let that sink in … it's a steam-powered rocket. I don't think we need to update this article after he launches.
Next: Some people don't get science and some people don't get festivals.
5. Dumpster-Fyre Festival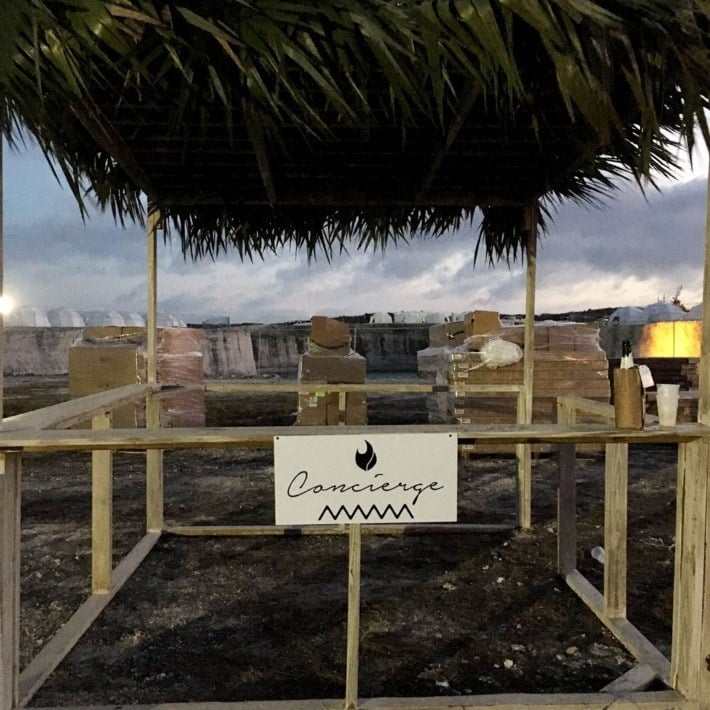 The Fyre Festival in 2017 has to go down as one of the worst festival failures in history. People headed to the Exumas islands in the Caribbean for a couple of weekends of fun and music in luxurious status. They were promised posh bungalows, meals prepared by world-class chefs, and music from popular artists.
Instead, patrons were greeted with FEMA-style tents, boxed sandwiches, and no music whatsoever. To make things worse, people were also stranded there with nowhere to stay. Luckily, no one died at the festival. But a lot of people were left out in the cold and broke.
The festival organizers say they are going to throw the festival again in 2018.
Next: We were shocked this disease didn't break out on the island.
6. Measles outbreaks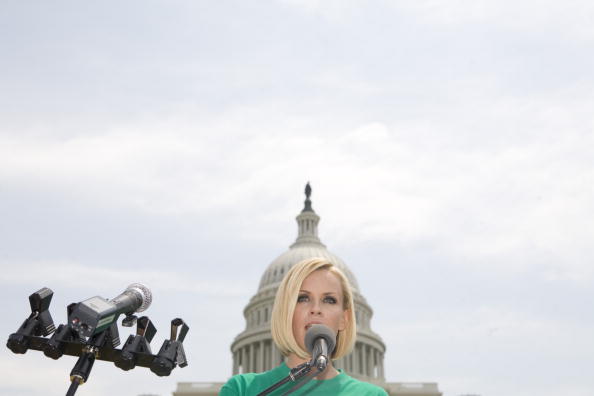 For some reason, a lot of people think they should listen to an entertainment personality who hosted such shows as MTV's Singled Out and The Jenny McCarthy Show more than their own doctor. A lot of people are not vaccinating their children because of debunked science that Jenny McCarthy touts as proof that vaccines cause autism.
Due to those efforts, diseases that have been held in check for decades have made a comeback. Measles had a bunch of outbreaks across the world causing the deaths of hundreds of people.
Next: This guy has killed more people than her.
7. Kim Jong Un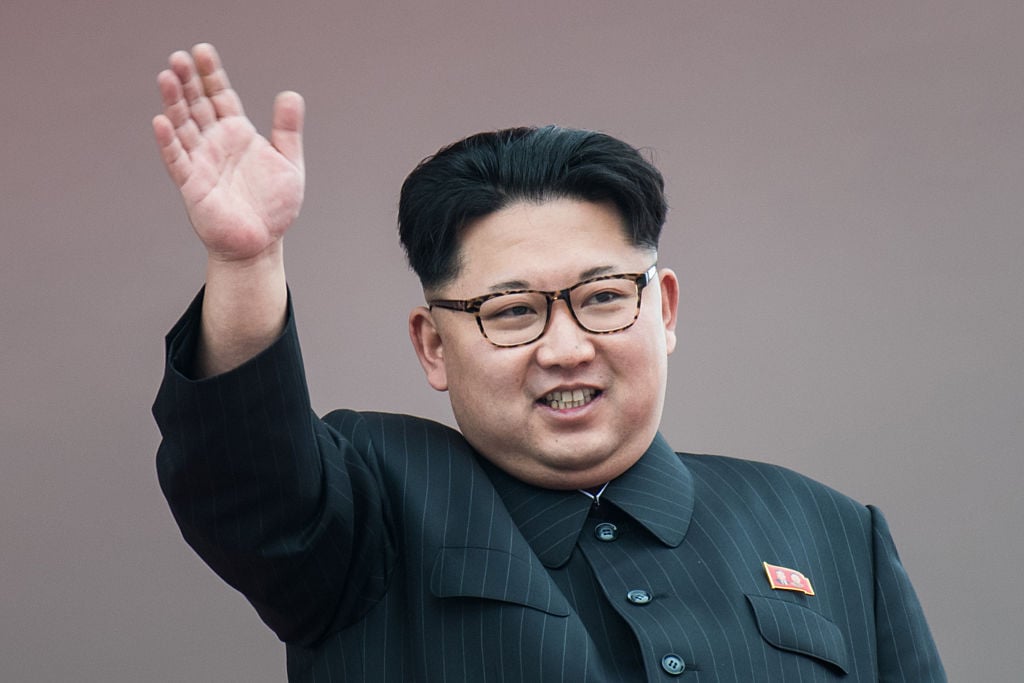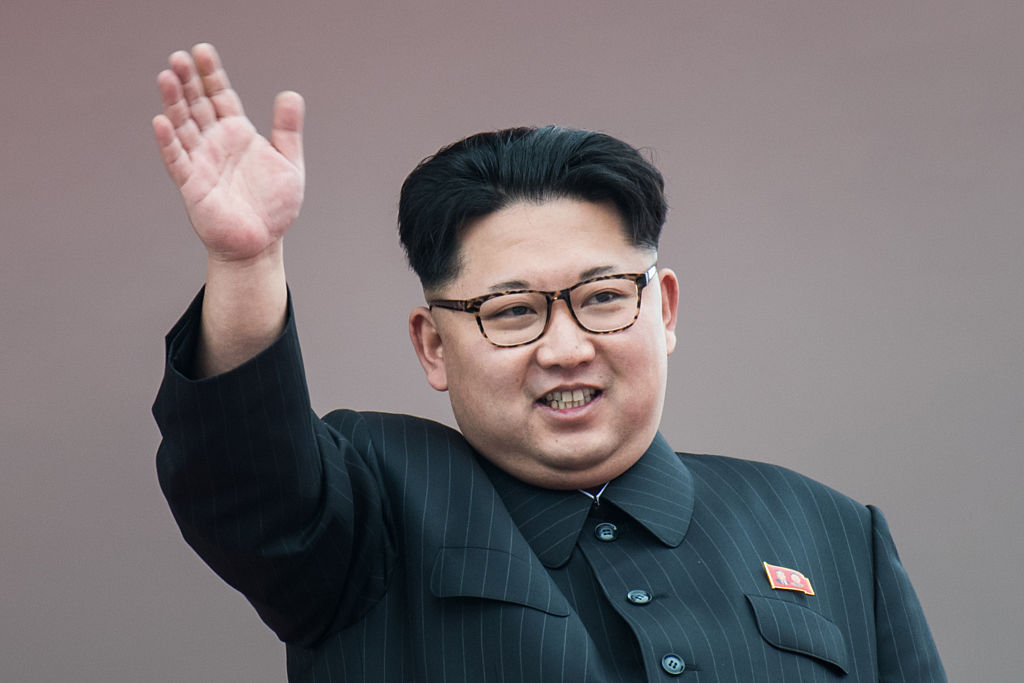 A large part of 2017 was focused on the Korean peninsula and North Koreas supreme leader Kim Jong Un. The constant saber rattling is bound to make anyone a little bit nervous. Nevertheless, North Korea keeps inching us towards a nuclear war with every missile or bomb they test.
On a positive note, he did do more for the education system in the United States than Betsy Devos ever could when he called the president a "dotard."
Next: Heck, the guy even affected this clock!
8. Doomsday Clock moves up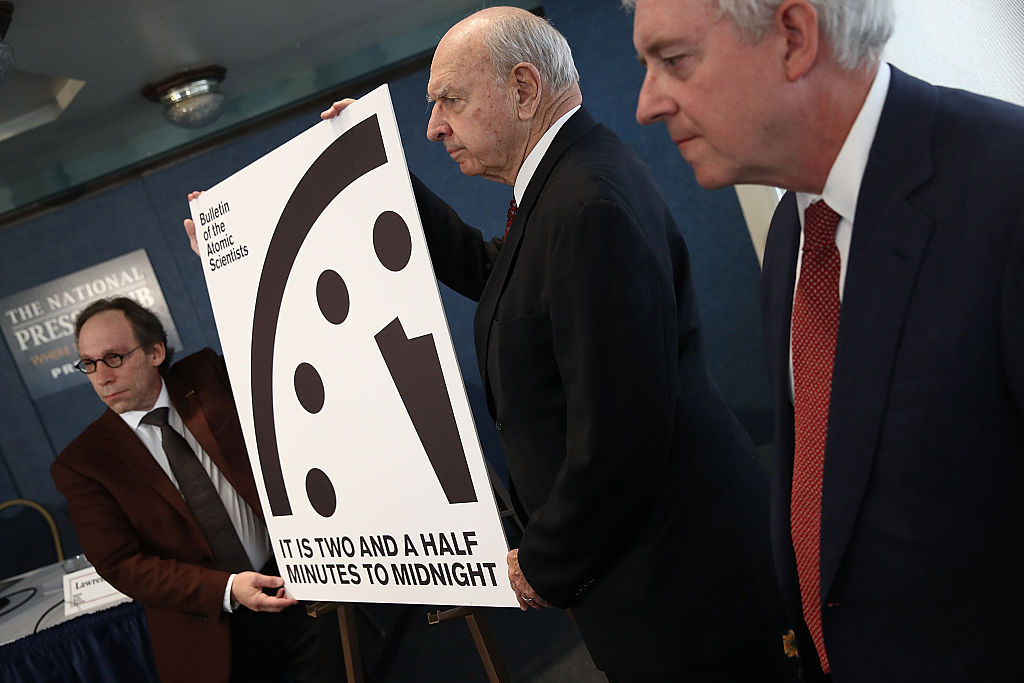 We are super close to blowing ourselves up. That's the simplest way of putting it. The Doomsday Clock is a clock that is managed by the Bulletin of the Atomic Scientists that basically tells us how close we are to the end of days. The clock has been relatively stable for the past decade or so, but this year it moved up to two and half minutes to midnight. The closest we've ever come to complete destruction is two minutes to midnight over 60 years ago, when tensions between the Soviet Union and the United States were at their worst.
Next: Carnage on a scale we don't want to see happen again.
9. Too many mass shootings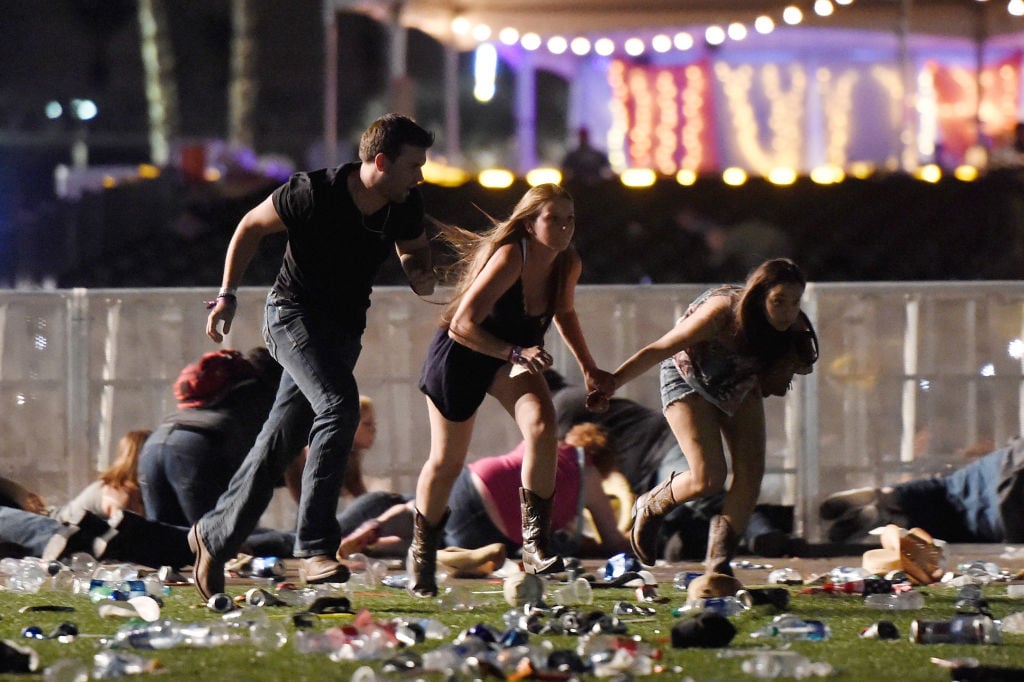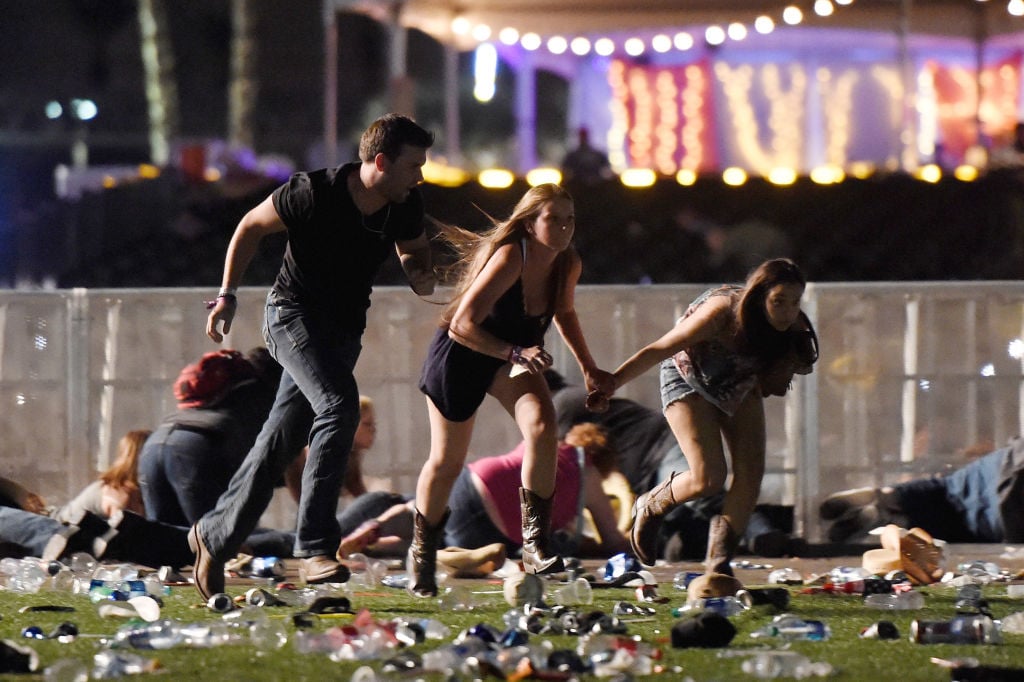 One of the most tragic moments of the year was when Stephen Paddock perched himself 30 stories up above the Las Vegas strip and opened fire into a music festival. Almost 60 people died and about 550 more were injured. This marks the country's worst mass shooting in the modern era. It's going to be something that haunts us for a long time and it will all be in vain because the government won't engage in new restrictions on weapons.
Next: A story that has had us all on the edge of our seats.
10. The Mueller investigation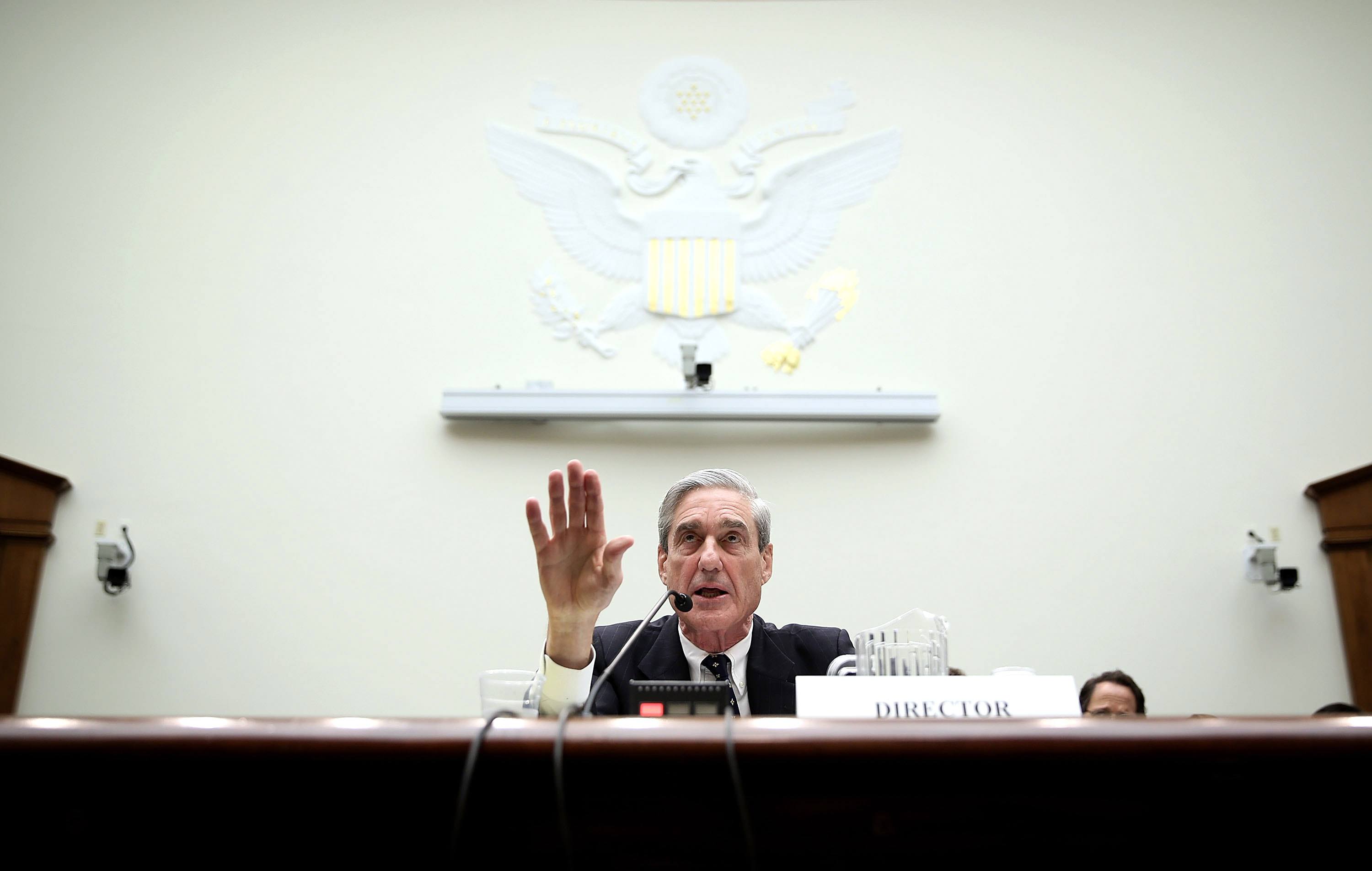 The Mueller investigation has captivated the entire country on both sides of the aisle. Now it looks like the noose is getting tighter and tighter on the Trump administration. Recently, Trump administration and campaign officials have been charged and/or convicted of crimes related to the investigation. There's no telling when it will all be over, but there is hope we will have all the answers soon enough.
Next: I thought we settled this issue back in 1945.
11. Nazis in the street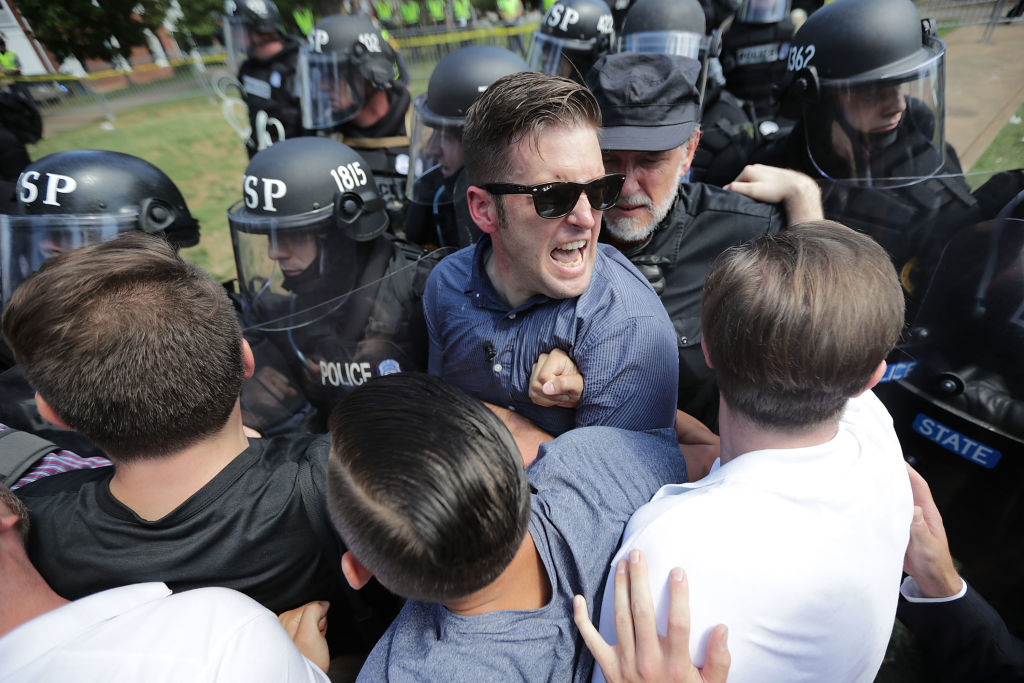 If you would have told me that I would be getting news alerts about Nazis marching down the streets of America, I wouldn't have believed you. Yet, in 2017, we witnessed a new boldness from White Supremacist groups and they gathered in large numbers. Many of them feel like they can express themselves openly now because Donald Trump won the election.
In all the chaos that went down in Charlottesville, a woman died when one of those Nazis plowed his car into a group of anti-Nazi protesters. Many more were injured in the process.
If you have forgotten, we actually fought a war to destroy the Nazi regime. The whole world was involved with it. We thought that it was over with that, but hey, it's 2017! Anything can happen!
Next: Someone keeps allowing Trump to speak.
12. 'Very fine people on both sides'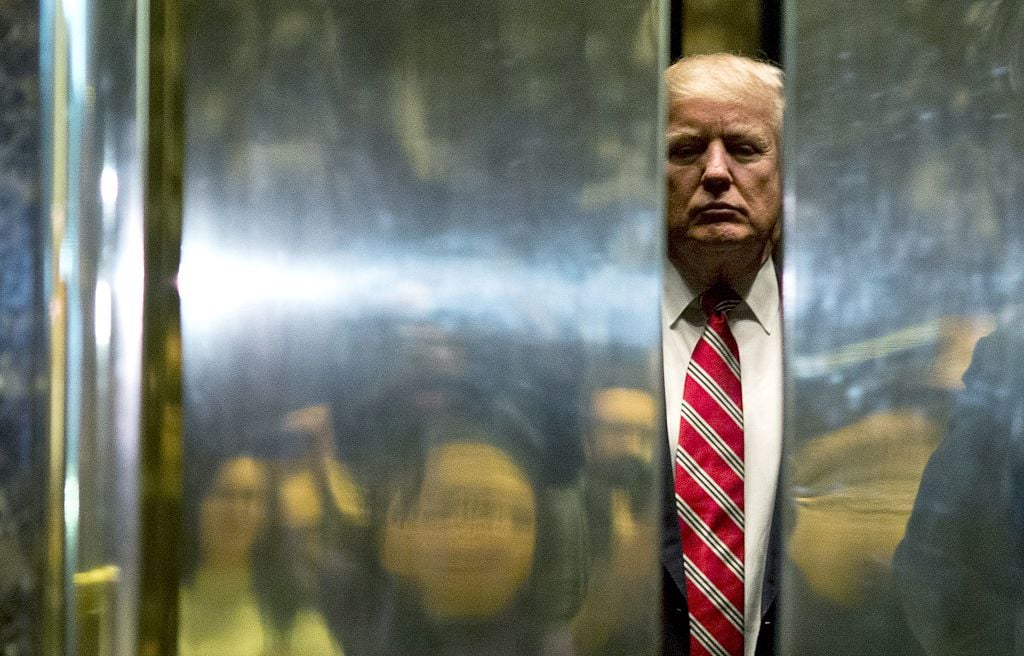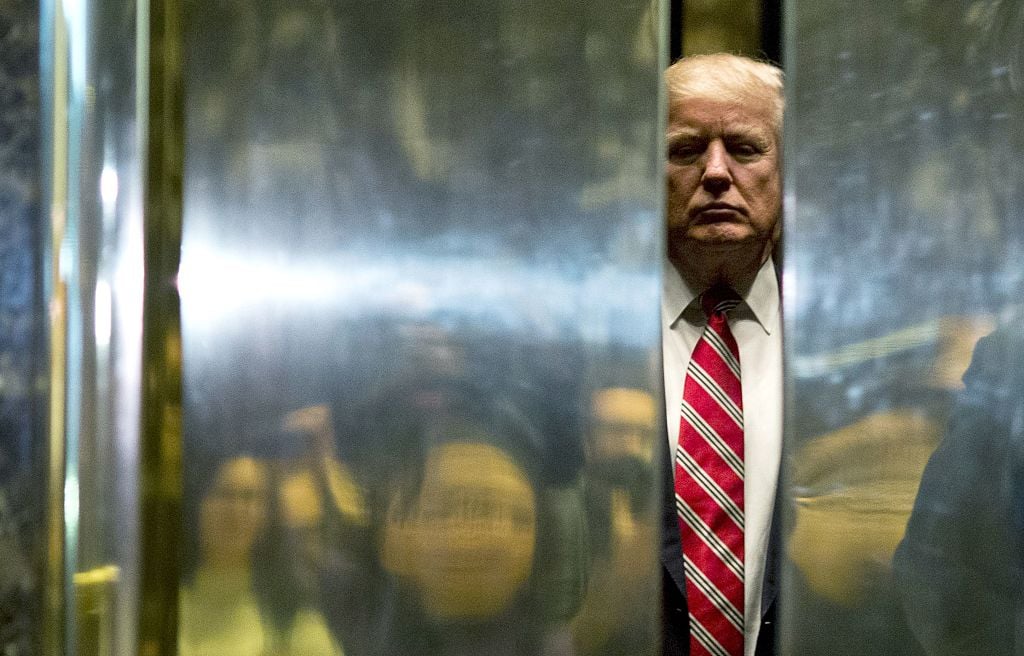 As we pointed out earlier, Trump's presidency has been nothing short of a complete dumpster fire. In response to the incident in Charlottesville where Nazis were marching on the street and running people over, his response was that there were "very fine people on both sides" as if to suggest that there is some sort of good white supremacist out there.
The lack of condemnation didn't only make headlines in the U.S., but across the world. Those statements only lead to a more emboldened white nationalism across other countries who see Trump as a white nationalist leader.
Next: Let's just call a spade a spade.
13. Trump's presidency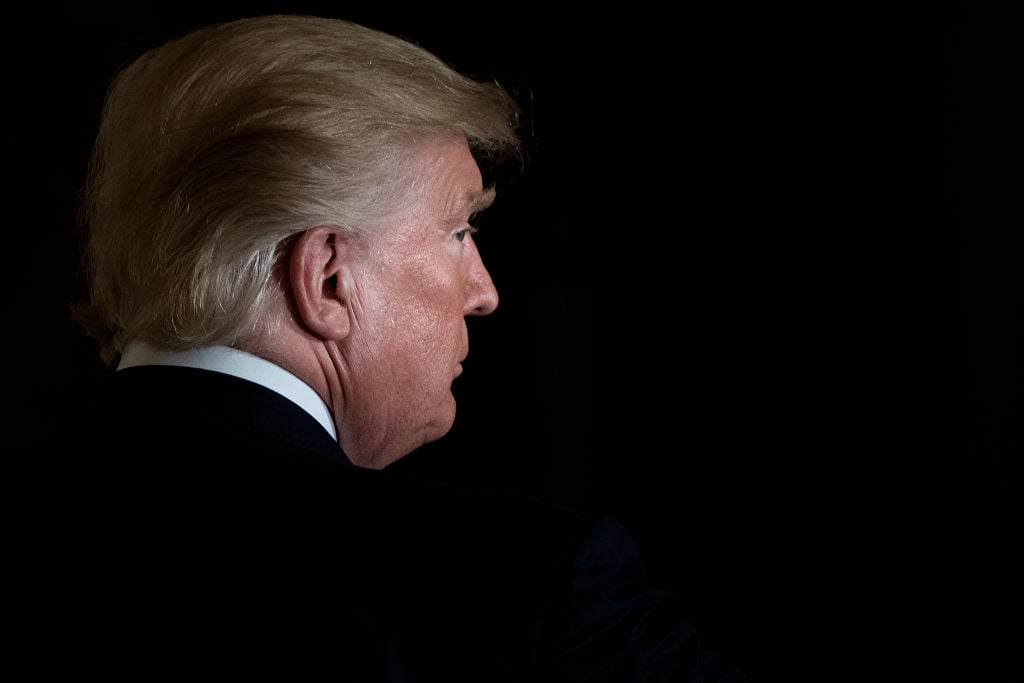 The worst thing we have had to deal with all year is the Trump administration. Between the tweets, the Mueller investigation, his treatment of foreign leaders, his racism, and xenophobia, there isn't a morning that a person hasn't woken up this year screaming, "What is happening!?" That is our president: A constant steaming pile of stress and vitriol that hopefully won't be in office much longer.
Here's to 2018 and hoping that it won't get worse.
Follow The Cheat Sheet on Facebook!