Inside Adelaide Cottage, Prince Harry and Meghan Markle's Windsor Vacation Home
Prince Harry and Meghan Markle are two very lucky newlyweds. Following their royal wedding, the Queen of England gave the happy couple their very own vacation home on Sandringham Estate. And now, she's at it again with another real estate gift. This time it's a historic cottage at Windsor Castle estate, where the couple said "I do" earlier this year.
According to The Daily Mail, the queen recently gifted her grandson and granddaughter-in-law a historic Grade II listing known as Adelaide Cottage. The Duke and Duchess of Sussex have reportedly viewed the space and are expected to move in soon.
Curious to know what Prince Harry and Meghan Markle's newest vacation home looks like inside? Take a look inside Adelaide Cottage in Windsor, ahead.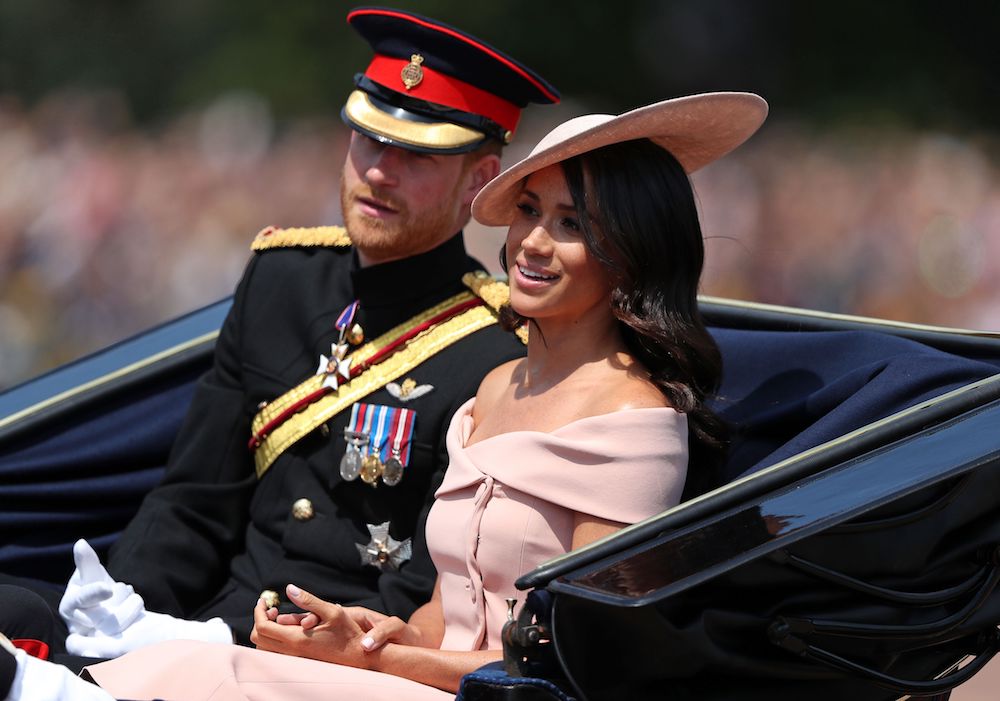 It was built in 1831
When it comes to royal real estate, nothing is new. In fact, most of the cottages, estates, and castles they live in are pieces of history — and Adelaide Cottage is no exception. Initially called Adelaide Lodge, the historic home was re-erected from John Nash's Royal Lodge in 1831 and was initially intended to be King William IV's wife, Queen Adelaide's private retreat.
A garden designer was in charge of construction
During the re-erect, architect and garden designer Jeffry Wyatville oversaw construction. Now, almost 200 years later, it's origin is still evident with stunning natural surroundings and plenty of room for gardening.
It's across the street from Frogmore House
A couple of months ago, Prince Harry and Meghan Markle celebrated their marriage with a memorable wedding reception at Frogmore House. And now, the two have plans to live across the street from it. Located just down the road from Windsor Castle and across the way from Frogmore House, the royal couple's home is near other family homes, including the Queen and Duke of Edinburgh's private apartments.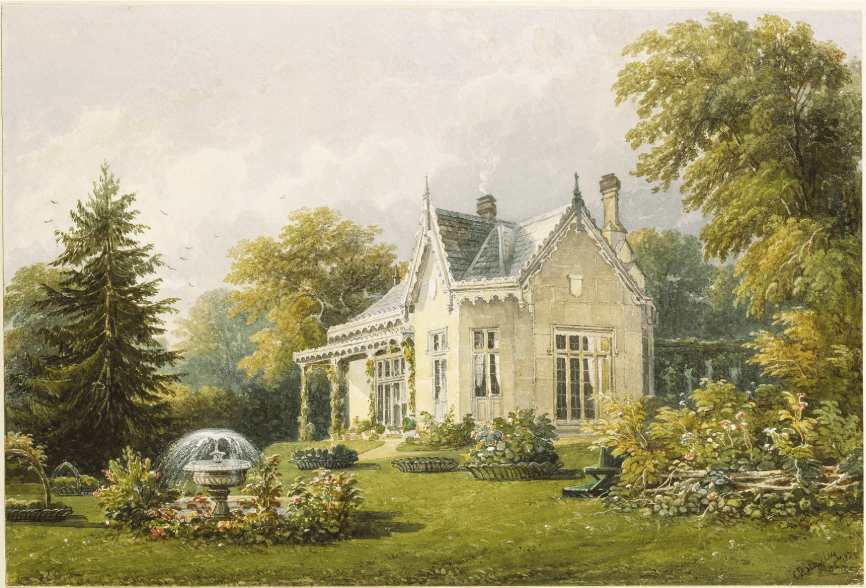 It is extremely private
When you're a royal, security is a must — especially with all the media attention on Prince Harry and Meghan Markle. Luckily, Windsor Castle reportedly has private seven gates "so the newlyweds could come and go without worrying about being photographed." We all know Prince Harry and Meghan Markle love their privacy, so this could be an excellent place for them to escape.
Elaborate decorations
While there is not a ton of information on the private royal family home, some say Adelaide Cottage has very elaborate home decor — many of which are pieces of the family's antique collection. According to The Daily Mail, the master bedroom features "a coved ceiling with gilded dolphins and rope ornament" from the family's former yacht, HMY Royal George. It also includes a stunning Graeco-Egyptian fireplace.
Captain Peter Townsend used to live there
As with most royal family homes, some pretty well-known figures used to call Adelaide Cottage home. One of the most memorable residents being Princess Margaret's infamous lover, Captain Peter Townsend.
It's located inside a park
Another impressive feature? The historic home sits inside the family's private 655-acre Royal Park. Surrounded by gorgeous trees and greenery, it's the perfect escape from the couple's usual city life.
Check out The Cheat Sheet on Facebook!