An Inside look at Disneyland's Club 33, 1 of the Most Exclusive Clubs in the World
Ever wonder what it would be like to dine at Disneyland's most elite restaurant? Known for being one of the most exclusive clubs in the world, Club 33 is a bucket list item for Disney fans everywhere. The only problem? It's nearly impossible to get a membership. That said, you don't exactly need a membership to see inside the once secret club.
Ahead, we share an inside look at what it's like to be a member of Disneyland's Club 33, including the invaluable decor (page 6), Walt Disney's insane construction requests (page 10), and the club's best-kept secret feature (page 13).
1. It's located in New Orleans Square in Disneyland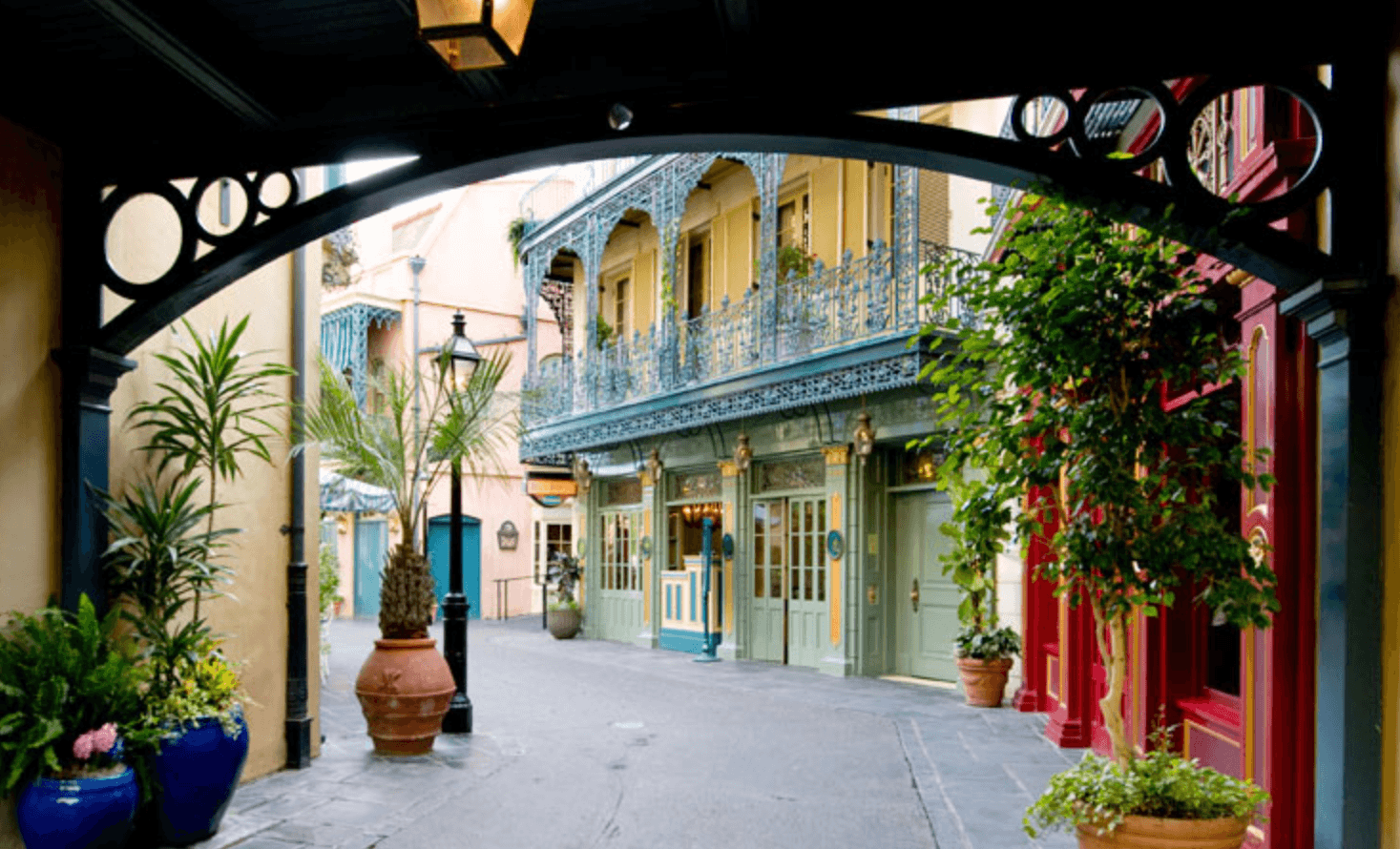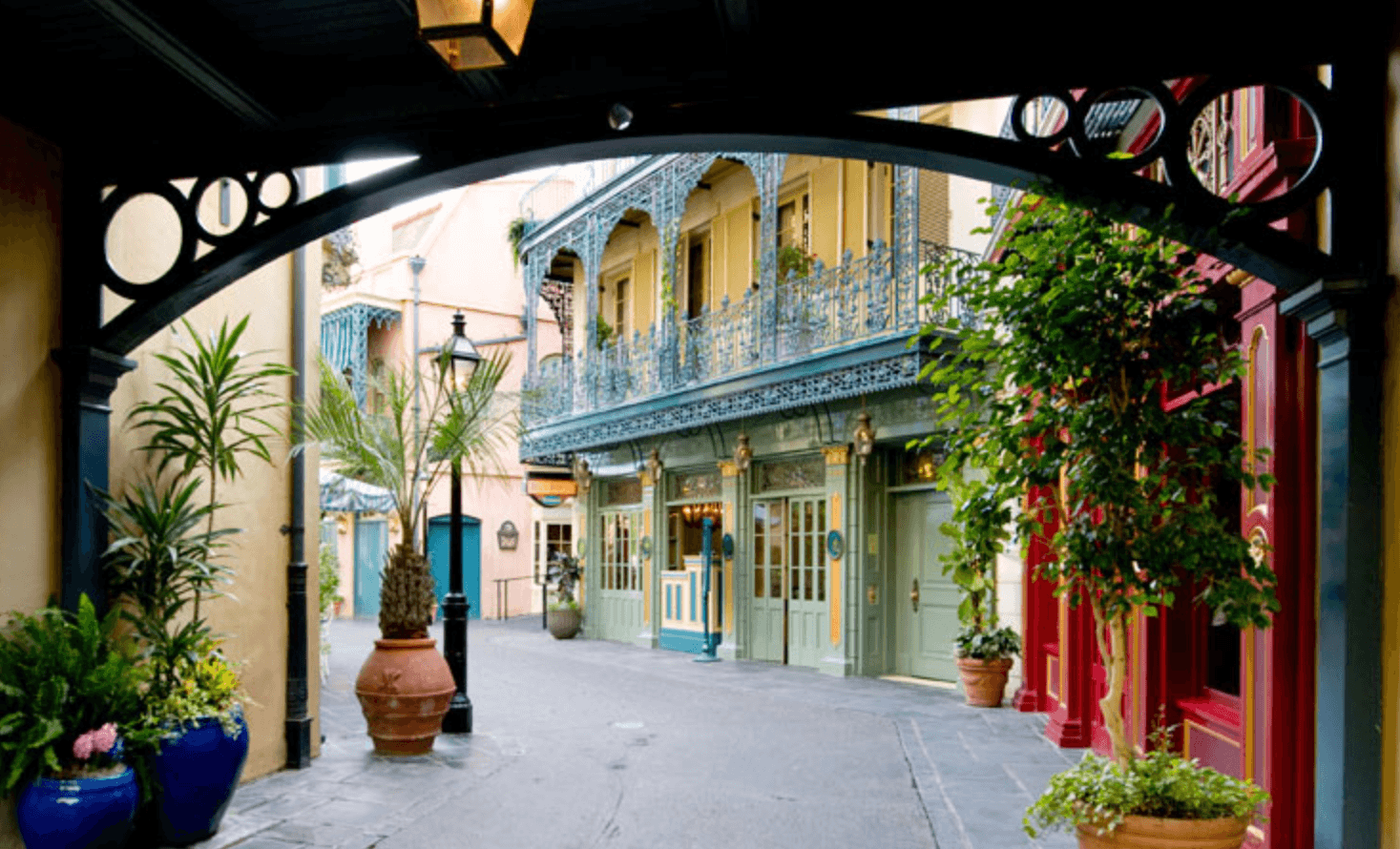 Disneyland's exclusive lounge and restaurant, Club 33 opened on June 15, 1967 — six months after Walt Disney's death — and is located in the heart of New Orleans Square.
In addition to the original location, Club 33 also exists in Tokyo Disneyland and Shanghai Disneyland, and will soon have locations in four Walt Disney World parks.
Next: How to get in
2. Hidden entrance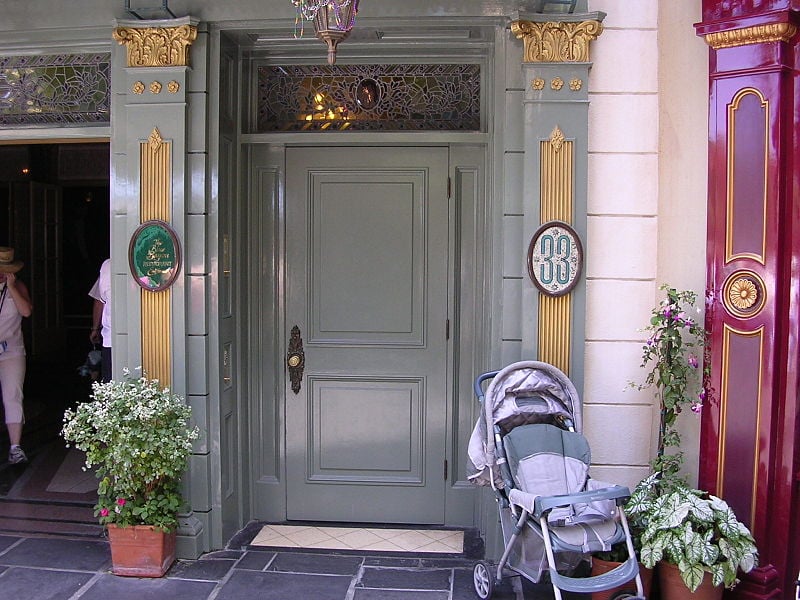 The original entrance has not been used since 2014.
Most Disney Fans think they know where Club 33's entrance is, but they're most likely thinking of the original entrance located next to the Blue Bayou restaurant in New Orleans Square. That easily recognized entrance has not been used since 2014. Now, Club 33 members enter the exclusive lounge and restaurant through a hidden door at 33 Royal Street.
To enter the club, members press an intercom buzzer located behind a hidden panel in the doorway.
Next: Membership
3. Membership costs $10,000 a year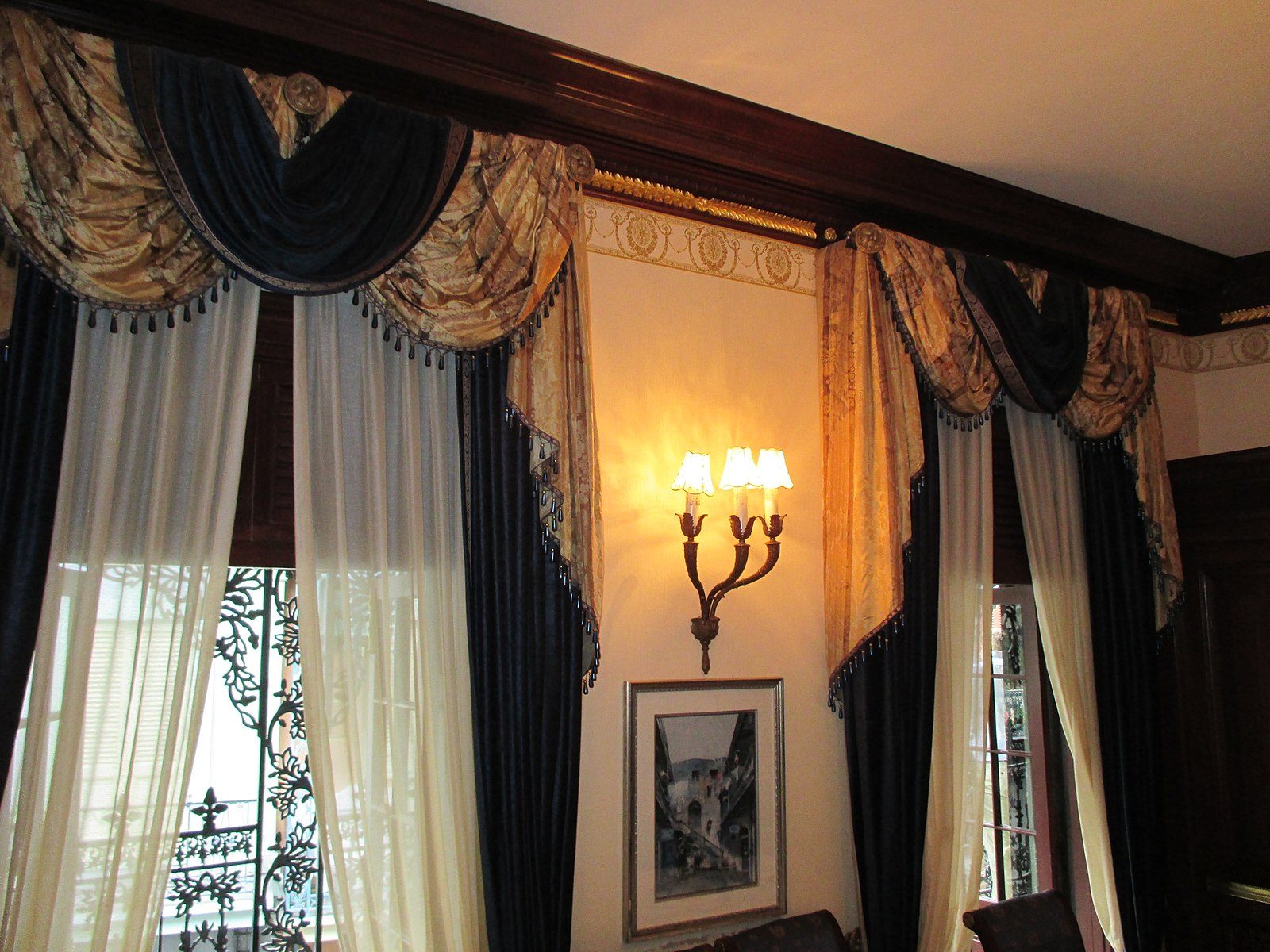 The initiation fee is $25,000 per person.
As one of the most exclusive clubs in the world, it's nearly impossible to score a membership. Not only are the prices steep — initiation is $25,000 per person ($40,000 for corporate members) and membership is $10,000 a year — but the wait list is long and reserved for some of the most elite Disney fans in the world, including celebrities and U.S. presidents.
Next: Original members
4. It was originally intended for corporate sponsors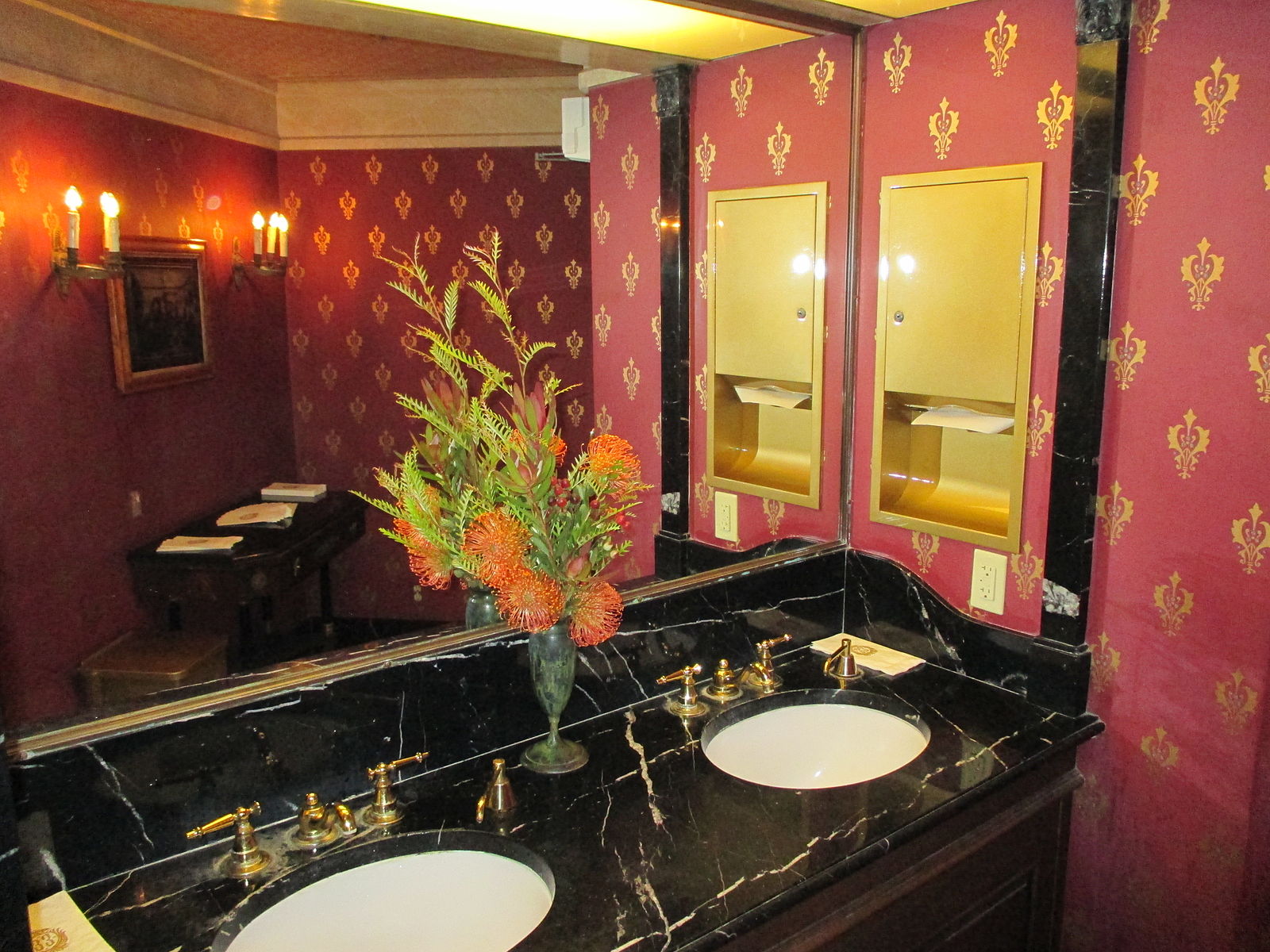 Walt Disney wanted a place to wine and dine his corporate sponsors, and what better way to do so than with a private club in the heart of Disneyland? Although he was not alive to see it come into fruition, Club 33 membership was originally open only to corporate sponsors and industry VIPs.
Next: It's the only restaurant at Disneyland with this.
5. It's the only restaurant in Disneyland that serves alcohol
Alcoholic beverages may be easy to come by at Disney's California Adventure, but they're nonexistent at Disneyland — except for in Club 33. The exclusive five-star restaurant is the only spot in the park that serves alcohol.
Next: The decorations are invaluable.
6. It's decorated with Walt Disney's personal New Orleans memorabilia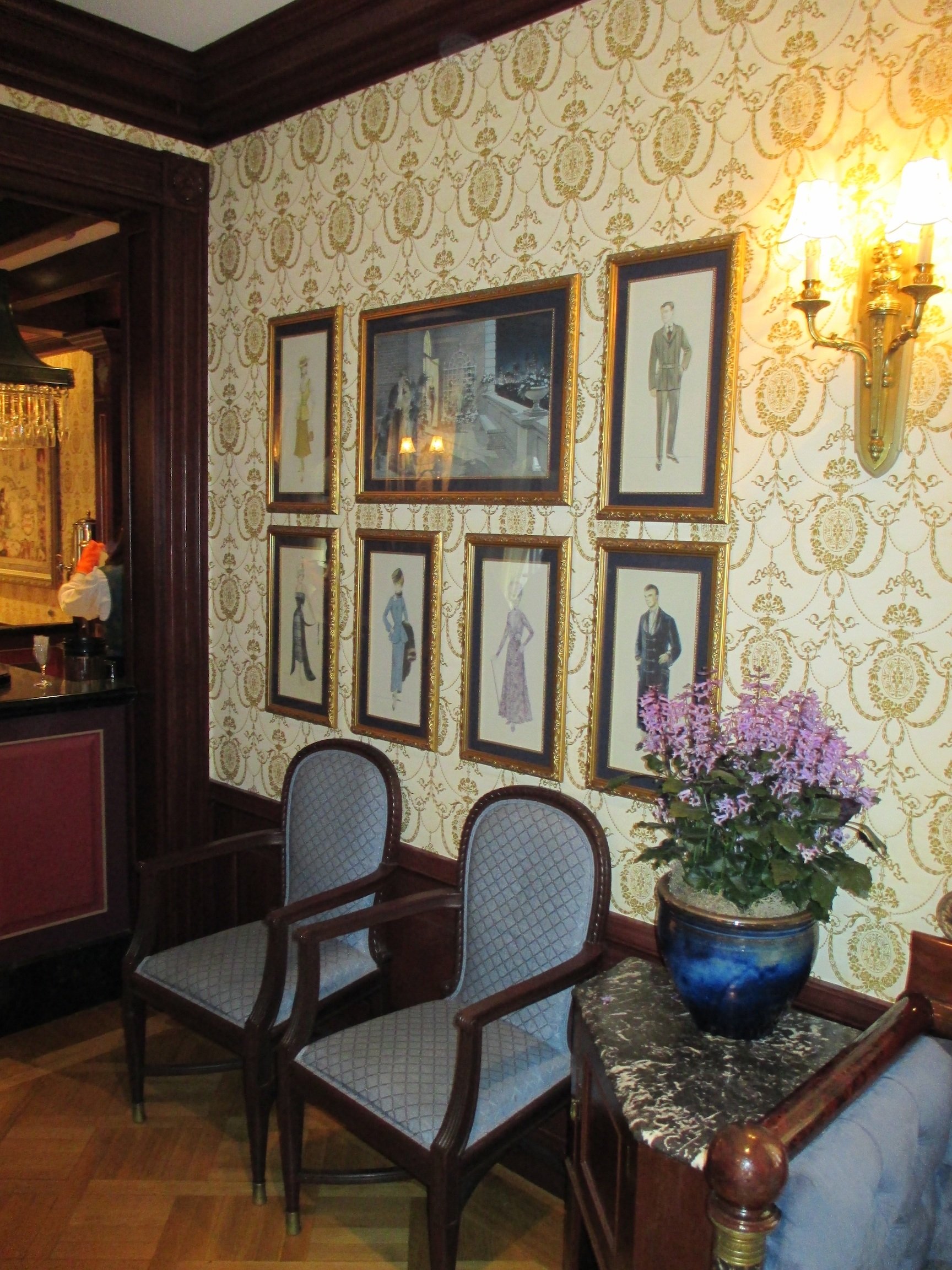 One of the most invaluable aspects of Club 33 is the decor. Inside, you'll find a collection of souvenirs and memorabilia hand selected by Walt Disney himself. The theme park mogul traveled to New Orleans in the 1960s and brought back a number of items — many of which are still featured in the club.
Next: The most expensive meal at Disneyland
7. Meals cost around $150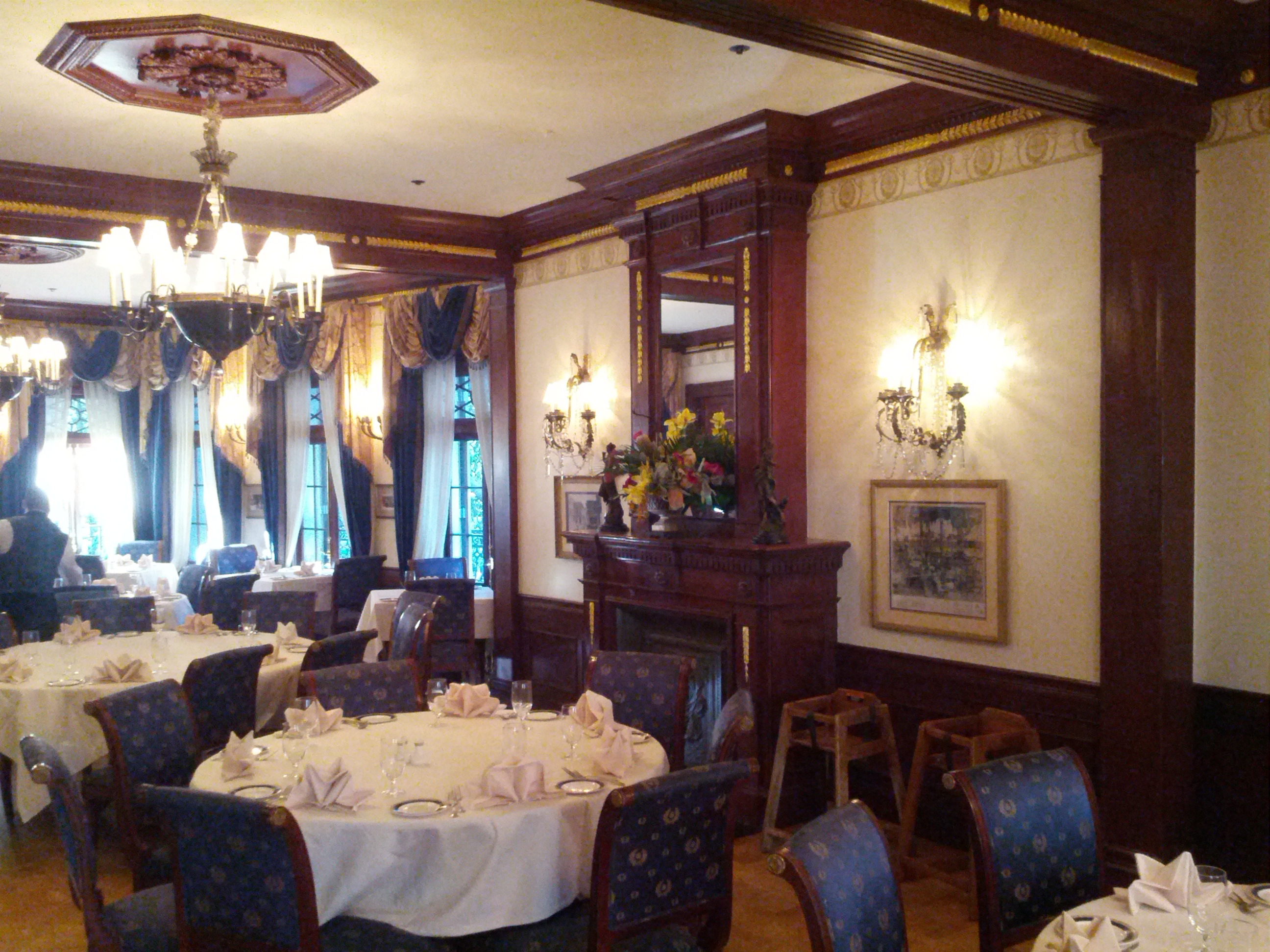 A meal at Club 33 costs around $150 without alcohol.
Dining at Club 33 will cost you a pretty penny. Rumor has it, dinner at the five-star restaurant costs around $150 — not including alcohol. On top of that, membership doesn't guarantee a reservation. If you want to dine at the exclusive Disney club, you'll have to book months in advance.
Next: The decor
8. Antique furniture and film props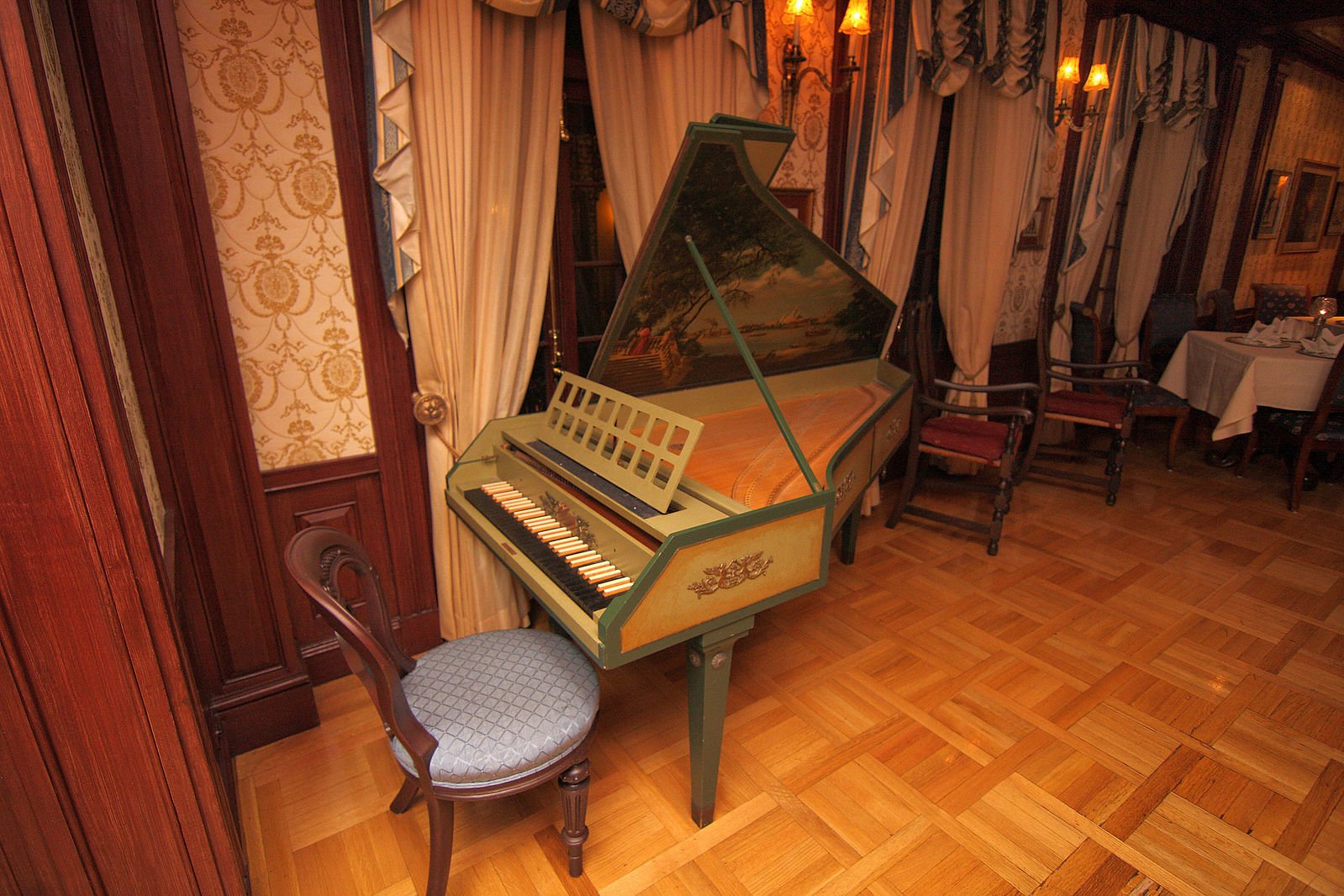 In addition to Walt Disney's New Orleans treasures, his wife, Lillian added pieces of furniture from her antique collection to the lounge. The furniture offers a unique contrast to the various Disney film props and paintings used as decoration throughout.
Next: The lobby
9. The courtyard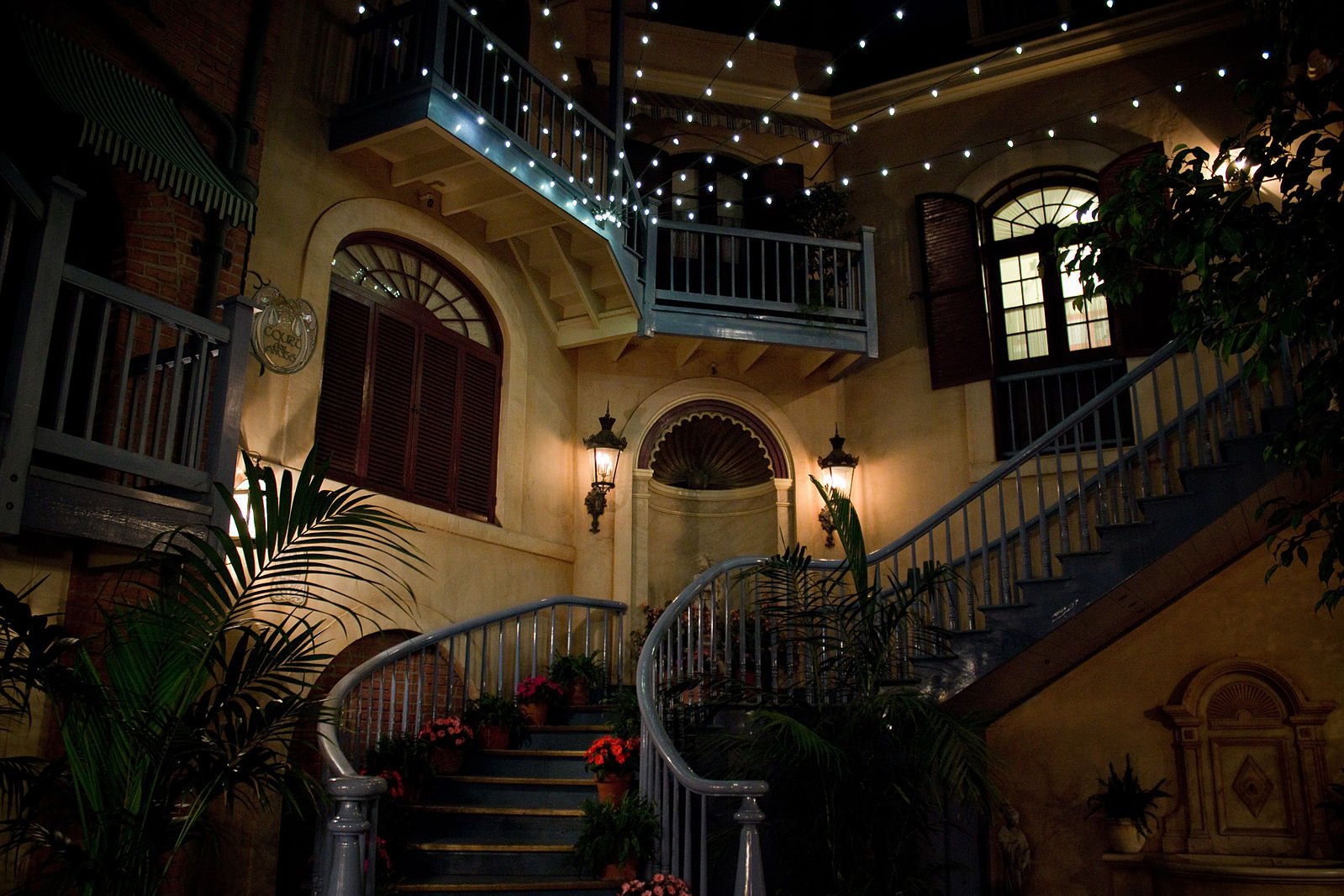 Upon check-in, guests are met with an open-aired courtyard called Court des Anges. The stunning space was renovated in 2014 and replaces the original foyer where guests would wait for their table.
Next: Walt Disney's one crazy request
10. The Parisian elevator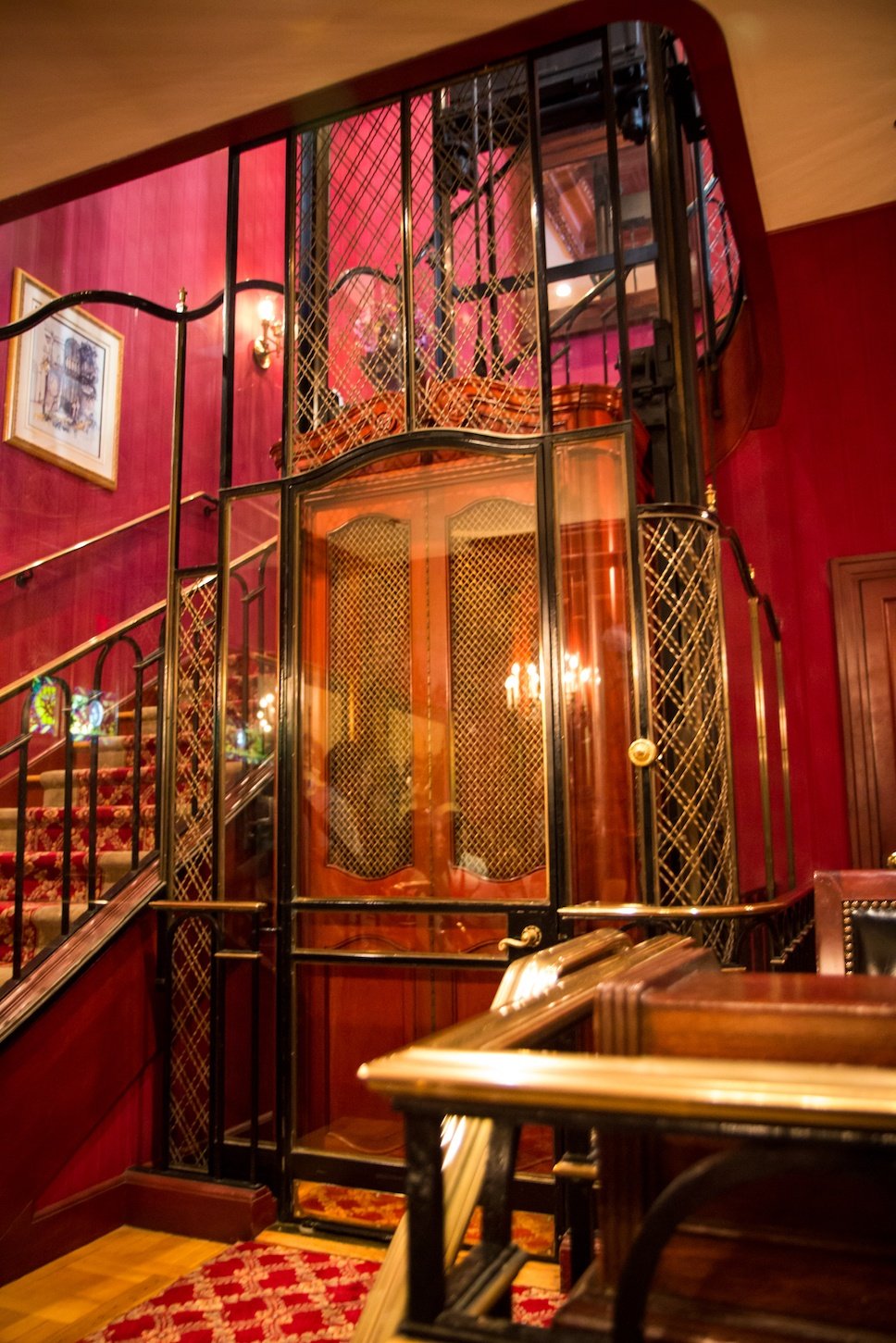 While planning Club 33, Walt Disney visited Paris and fell in love with a glass elevator. He had to have it for Club 33. That said, the owner wouldn't sell the Parisian lift to Disney, so he sent his team to Paris and requested they take exact measurements and a sample of the original finish so it could be replicated.
The elevator is no longer in commission, but it's on display in one of the rooms on the second level.
Next: The second level
11. Le Salon Nouveau
Once upstairs, guests can choose between one of two rooms: the lounge or the dining area. The lounge is called Le Salon Nouveau and features a much less formal hangout area where guests can enjoy a cocktail and good conversation.
Le Salon Nouveau is also where the original glass elevator is on display.
Next: The dining area
12. The Grand Salon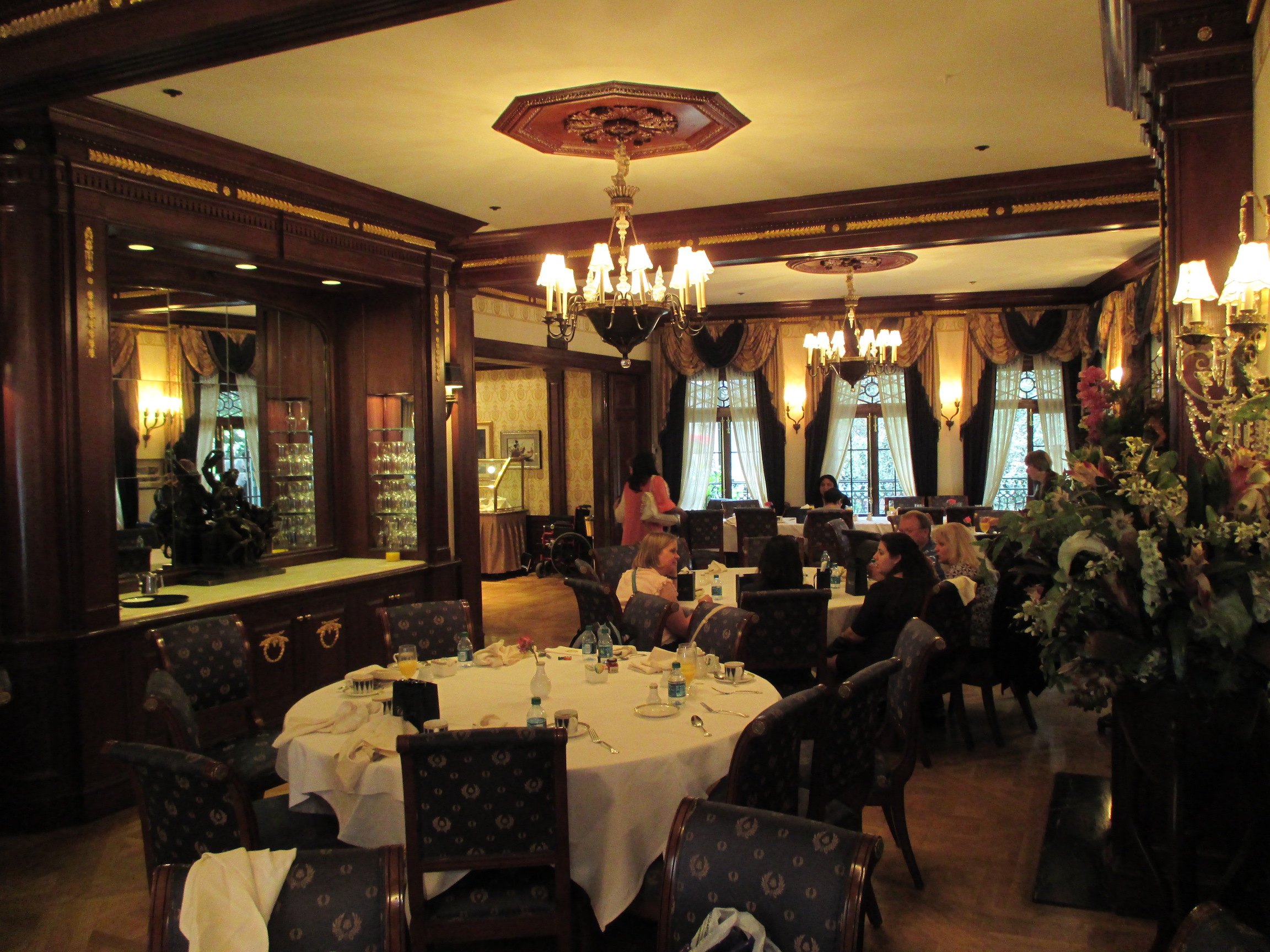 The dining area, known as The Grand Salon, is the most formal area of the entire club. It requires a reservation and features stunning chandeliers, antiques, and other items collected by the Disney family.
Next: A secret feature
13. The balcony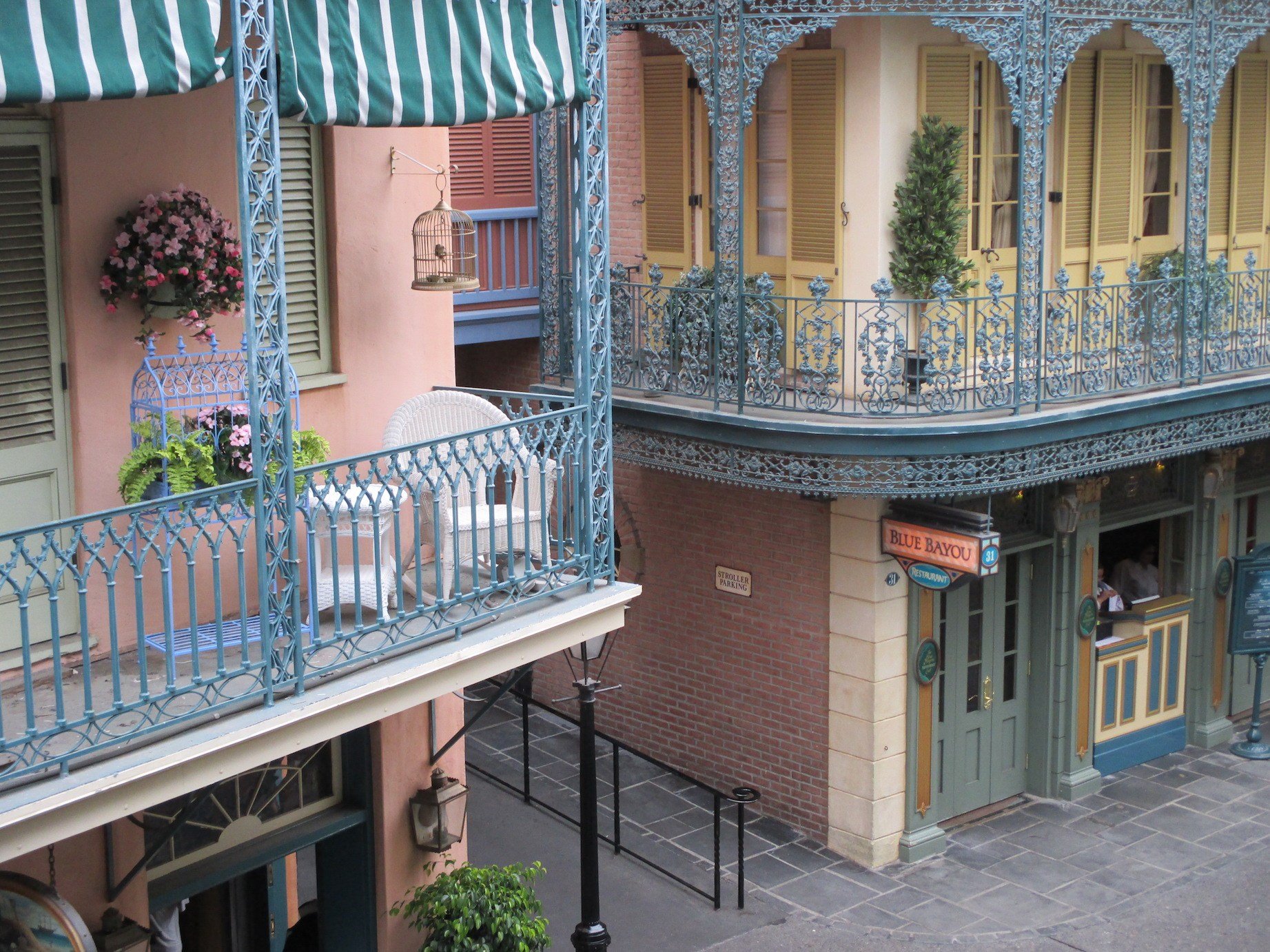 Once inside Club 33, you're not restricted to stay there. In fact, guests are welcome to enjoy the club's surrounding balconies. The outdoor area offers excellent views of the various shows put on around New Orleans Square and Rivers of America.
Next: The views
14. Best view in the park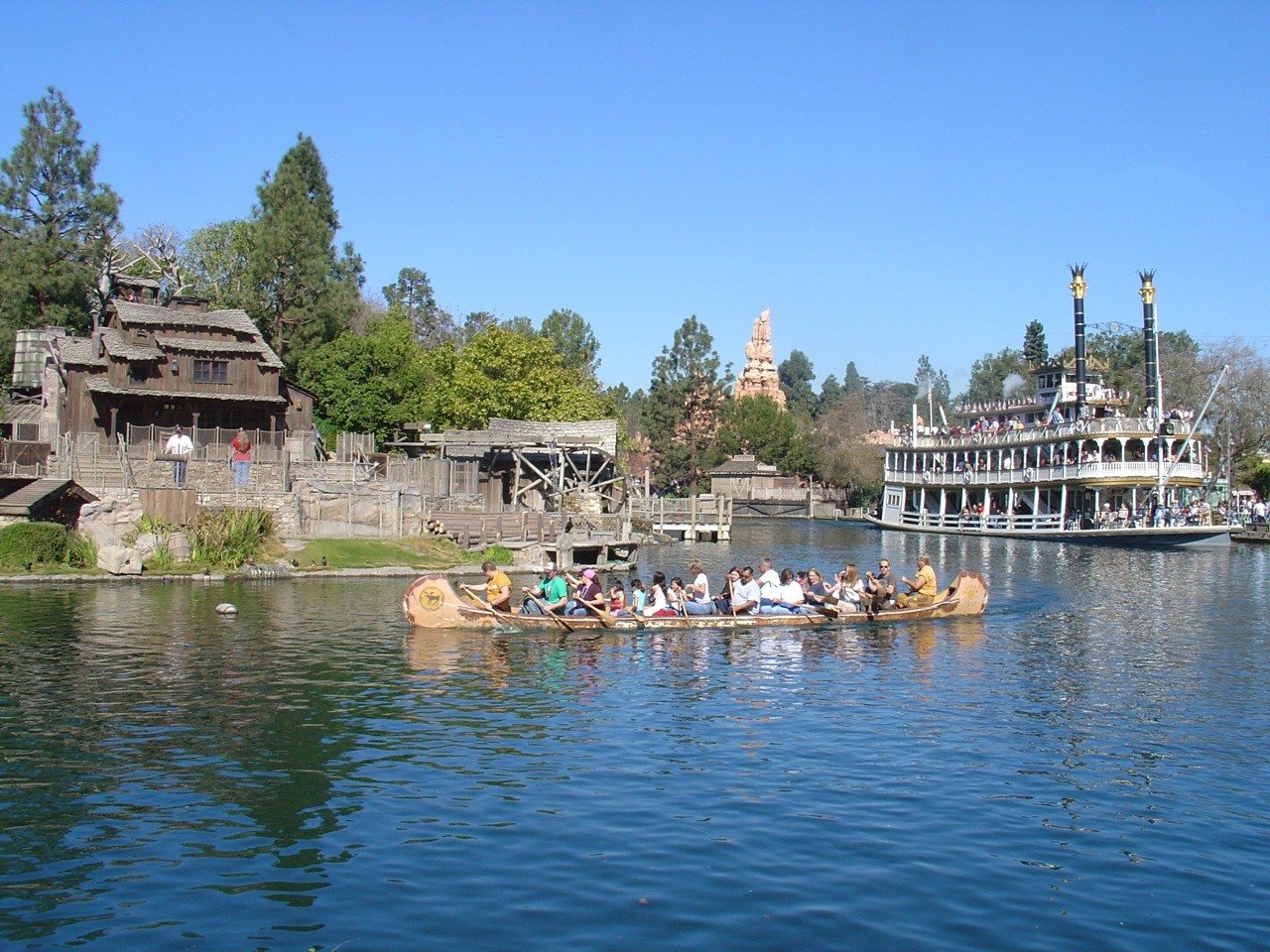 In addition to the balcony, the view from Club 33's second level is said to be spectacular, as the exclusive hangout overlooks New Orleans Square and Rivers of America.
Next: Membership guarantees access to this.
15. 1901 lounge in California Adventure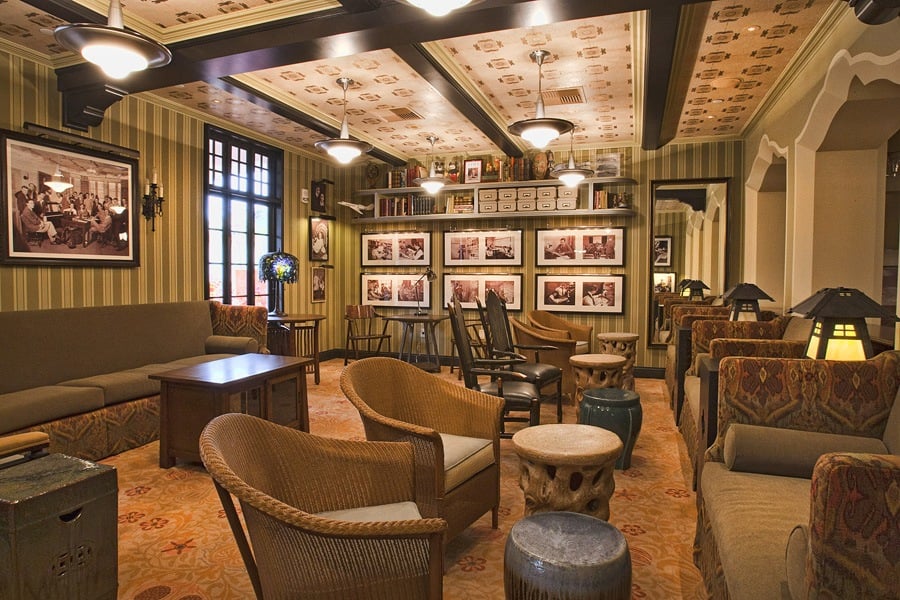 In addition to Club 33 access, members can also enjoy an exclusive lounge in California Adventure. Located in Carthay Circle Theater, the 1901 lounge is an intimate hangout spot named after the year Walt Disney was born. According to Disney, it's "a warm, intimate space with eclectic light fixtures, overstuffed leather chairs, and beautiful, rich touches." In addition, the lounge features gallery walls full of personal artwork and photographers from Disney animators, including some of Walt's!
Check out The Cheat Sheet on Facebook!