Is 'Love It or List It' Fake? This Is Why Some People Think So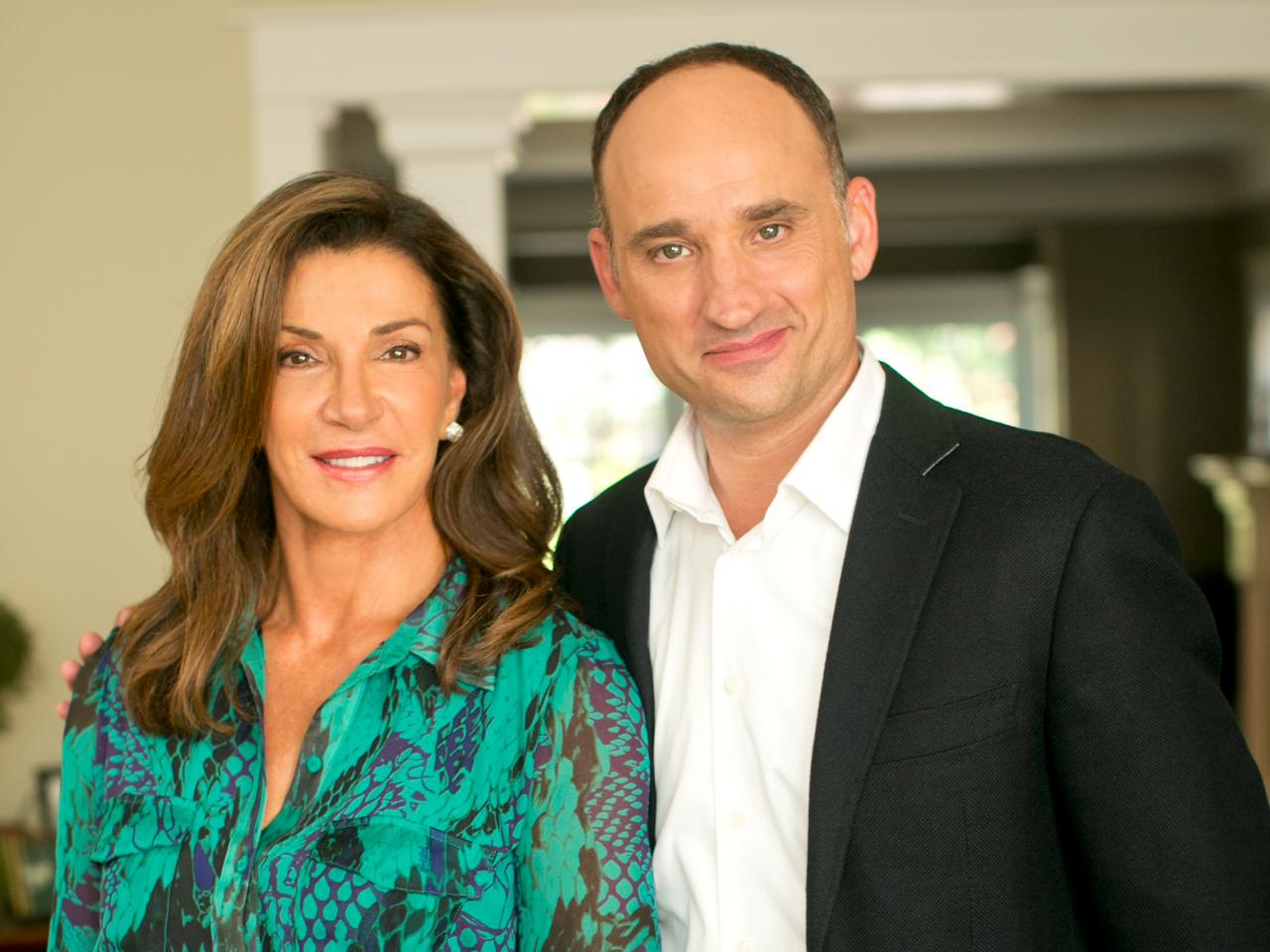 Anyone who watches HGTV knows that you can't take everything at face value. (On Fixer Upper, for instance, the homeowners have typically already bought a house before they go "house hunting" with Chip and Joanna.) After all, reality TV isn't the same thing as reality. Nonetheless, some people think that HGTV does a little more than embellish. In fact, these people think that one of the network's hit shows, Love It or List It, is totally fake.
So, what's the verdict? Is Love It or List It fake? That seems like a simple question. Let's find out exactly what goes on behind the scenes.
The show does follow the same formula, episode after episode
Just like any other HGTV show, Love It or List It follows a pretty predictable pattern. So, is Love It or List It fake? Yes and no. As Julia Sweeten at Hooked on Houses explains, "These kinds of shows are entertainment. They are not documentaries." Again, reality TV isn't the same thing as reality. So anytime you watch sometime on HGTV, producers have probably put some thought into how to make it as dramatic or entertaining as possible.
Sweeten jokes, "If you really believe that the same basic pattern plays out naturally in every episode (the homeowners don't trust Hilary's plan, they hate the first house David shows them, Hilary runs into a major construction/financial problem that requires eliminating one of the projects she promised the homeowners she'd do, and then David finds them their dream house), well, I have a bridge to sell you."
'Love It or List It' films two different endings for each episode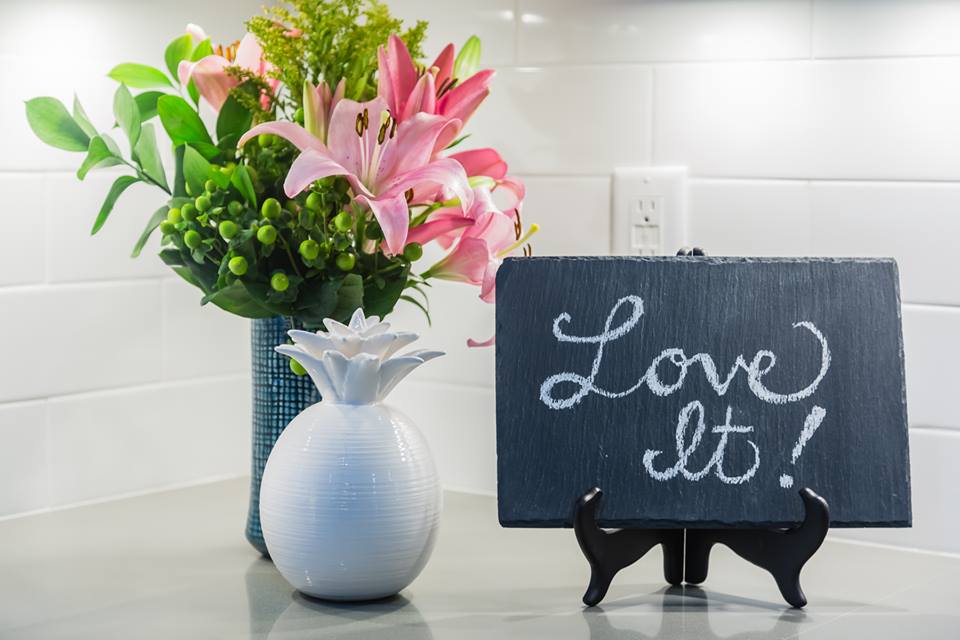 People tune in to Love It or List It to see the drama between interior designer Hilary Farr and real estate agent David Visentin. (Need a refresher? Farr works to renovate the homeowners' existing house. And Visentin tries to find them a new home.) But Sweeten reports that she's heard rumors the show always films two different endings. In one, the homeowners say, "We're going to love it!" In the other, they say, "We're going to list it!" Then, producers decide which to air when they edit the episode.
Country Living reports that on a Reddit chat about reality TV shows, one user shared a surprising anecdote. This anecdote Love It or List It seems to confirm Sweeten's reporting. "My aunt and uncle were on Love It Or List It," the user wrote, "and they had them record both endings and the network chose which one they thought was best. They are still in the house and they love it, but the show says they listed it."
If the producers didn't choose the ending, every homeowner might 'love' their home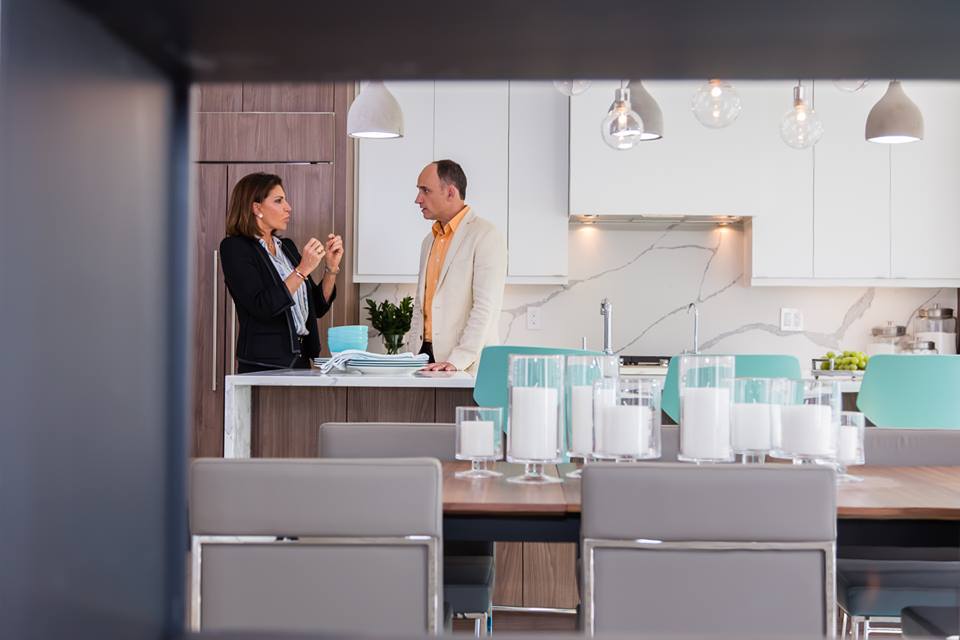 Still shocked that Love It or List It doesn't always show the homeowners' actual decision? Sweeten at Hooked on House may have discovered the reason why. A reader wrote to her, saying that many people who appear on the show have no intention of moving. Instead, they signed up for the show to get a discounted renovation. (More on that on the next page.)
So, Sweeten hypothesizes, "Then it would make sense for the producers to choose how each episode ends. Otherwise most homeowners would end up loving their newly remodeled houses and staying put, and poor David would never get to 'win.'" As you're probably starting to realize, the question of whether Love It or List It is "fake" gets pretty complicated.
They may not actually renovate the entire house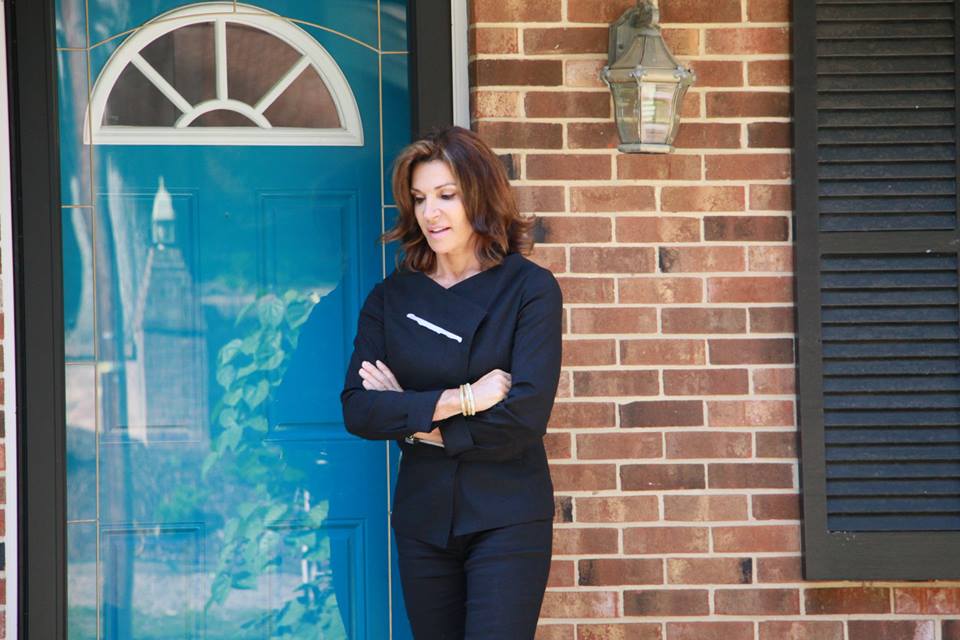 In the Reddit thread, another user offered some interesting insight. The user wrote that according to a friend who appeared on the show, most people don't participate because they want to sell their homes. Instead, they want a discounted remodel. "Nobody wants to list their house," the user explains. "They just want a free renovation and to be on TV." But they do encounter a few caveats. The show only pays for half of the renovation. And the producers typically choose the design they want, instead of asking the homeowners' opinion.
Additionally, they might end up with an incomplete renovation. "They shoot a bunch of episodes in one market at a time," the user explains. "So they use one set of contractors for all of the homes. If they get behind on the work on a given home, they pretend that the work is done so they can wrap on the episode, then they take the crew with them to the next house." Then, you have to live in the unfinished house until the crew can return. That can take months, or may never happen.  
But you actually do have to move out of the house during the renovation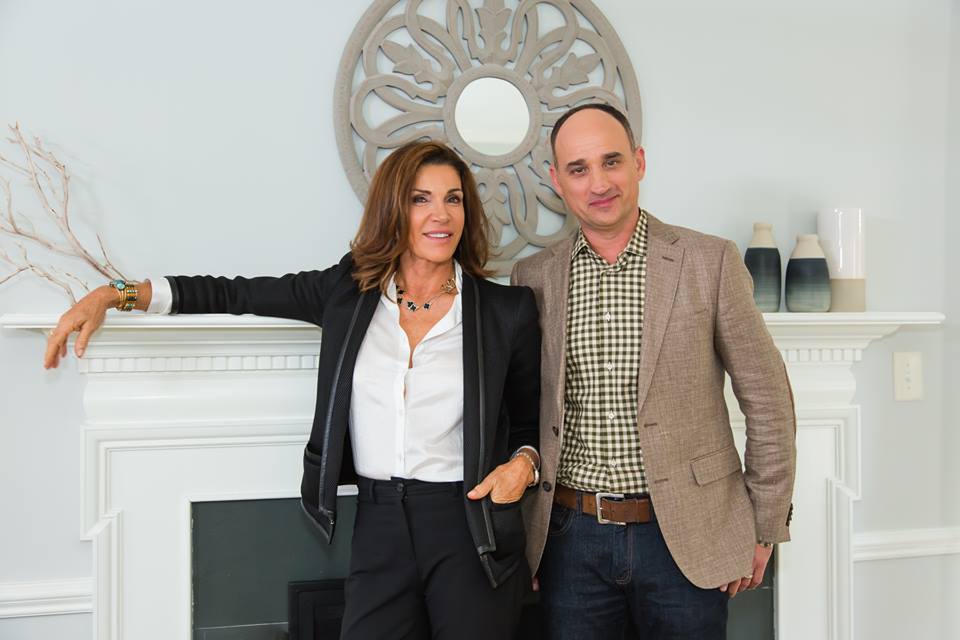 Ask someone who's appeared on the show, "Is Love It or List It fake?" and they'll tell you that one part is very real. You actually have to move out of the house during the renovation. Julia Sweeten at Hooked on Houses interviewed one homeowner who said, "It is a requirement that you move out of the house while work is being done. As depicted on the show, the only time we got to see our house after the work began was for the 'homeowner visits' filmed with Hilary."
The homeowner added that the "final reveal" also happened as it did on the show. She characterized the reveal as "a total surprise for us." She explained, "We didn't know what the finished project would look like until the time of the reveal." Additionally, she noted "it was good to learn that when you watch the show, no one is faking their reactions when they see the final product!" At least on that count, Love It or List It doesn't seem fake at all. 
Some of the drama is definitely fake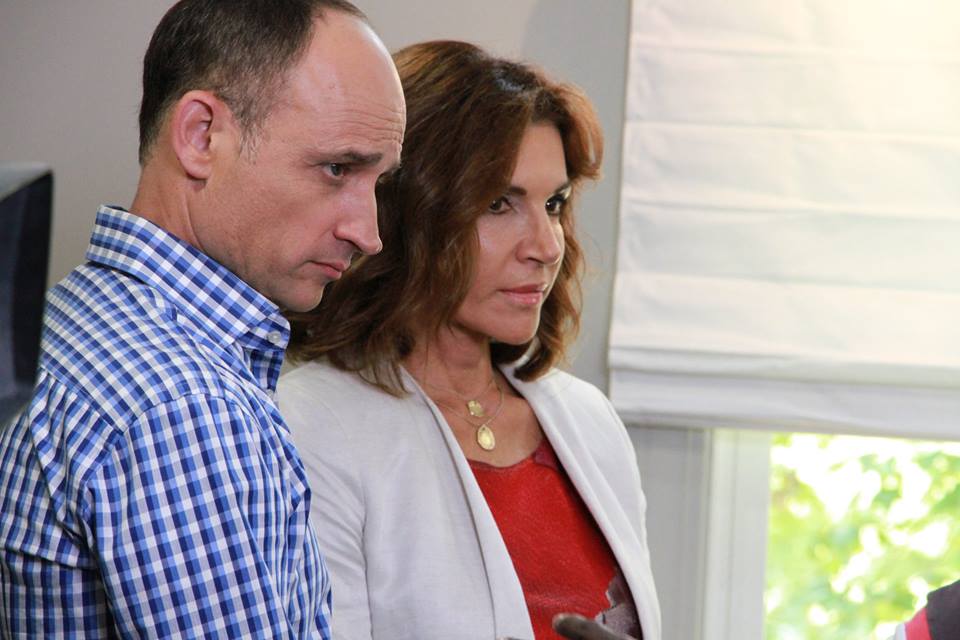 If one aspect of a given Love It or List It episode is fake, it's likely the arguments between homeowners. One Reddit user whose aunt and uncle appeared on the show wrote that they didn't run into any major renovation complications. So, to up the ante, "the network wanted my aunt and uncle to fight with each other over decisions." They said no. But other homeowners might oblige.
On the other hand, Hillary Farr herself made a pretty good point about the drama you see on Love It or List It. "The show is not at all scripted, and the reactions of the homeowners to renovation realities and bad news is very real." When you watch an episode of Love It or List It, you see weeks of activity condensed into a single hour. The homeowners go through a lot. And they likely experience quite a bit of anxiety about the process.
The houses that David shows the homeowners may not actually be for sale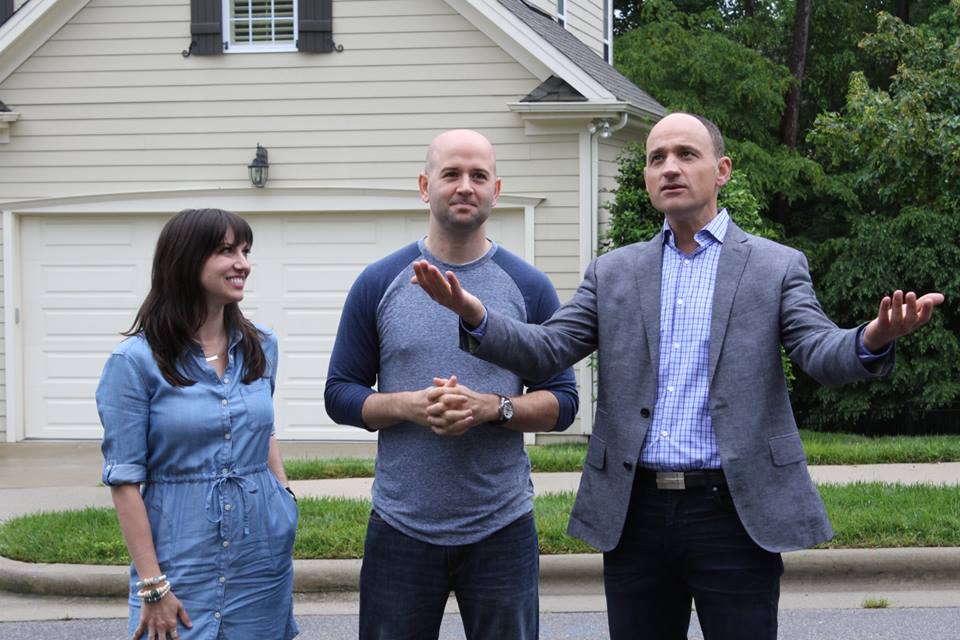 How would you like it if a real estate agent showed you houses that you couldn't actually buy? You probably wouldn't appreciate it. But that doesn't stop HGTV from filming the homeowners looking at houses that aren't on the market. As Hooked on Houses reports, one reader told her, "I live in the area and know a couple who were on the show. What we don't see is that some of the houses the couple are looking at are not actually for sale."
Similarly, the same source confirmed that in her friends' experience, the crew may not finish the renovation before producers film the reveal. Her friends ran into problems that left rooms only half-finished. So the producers just figured out a way to shoot the rooms that made them look finished.  The upshot? Things definitely aren't all as they seem.
So, is 'Love It or List It' fake?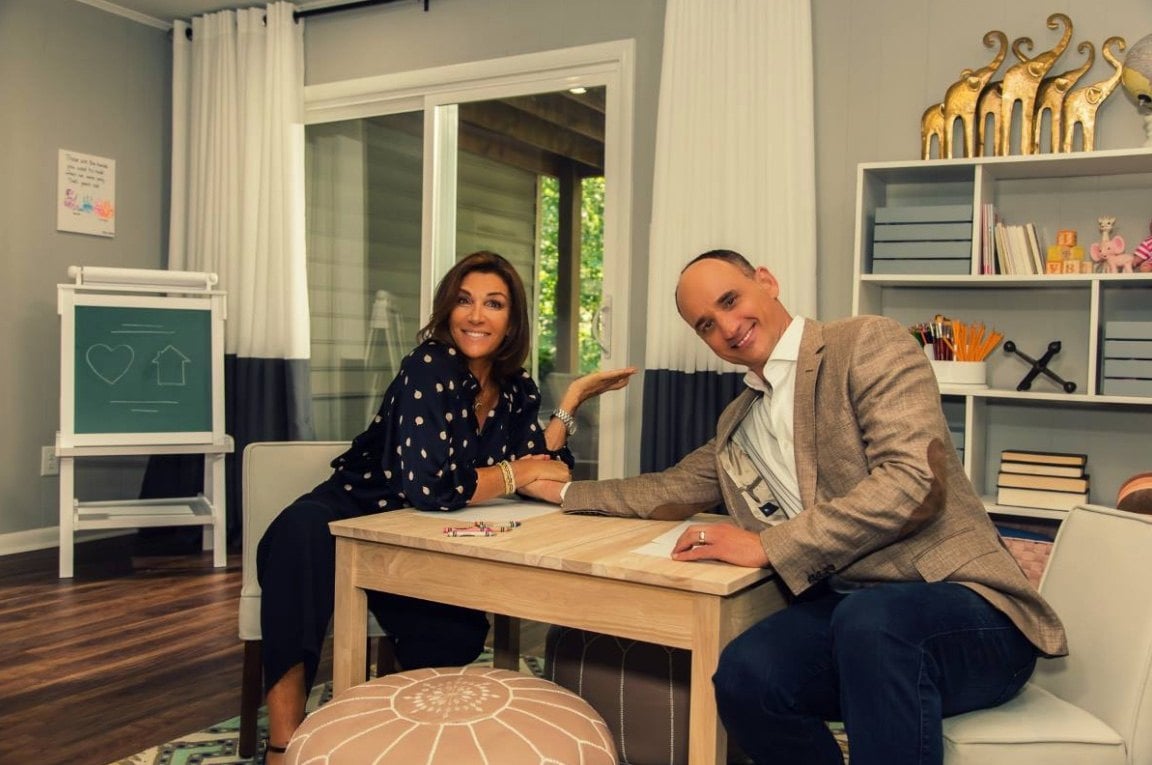 We can't really say that Love It or List It is totally fake. But we also can't claim that it's 100% authentic. But as Hooked on Houses notes, it may not matter how much of the show's drama is faked for the camera. Viewers still get to live vicariously through the homeowners. And in the space of a single episode, you get to watch the renovation and the house-hunting process.
Millions of people still love Fixer Upper even after learning that not everything happens exactly as it seems. In the same way, HGTV viewers can enjoy Love It or List It while still acknowledging that producers need to make the show as entertaining and engaging as possible. (And that David also needs a win every once in a while.)