Is Pasta Unhealthy? 5 Myths About Pasta Revealed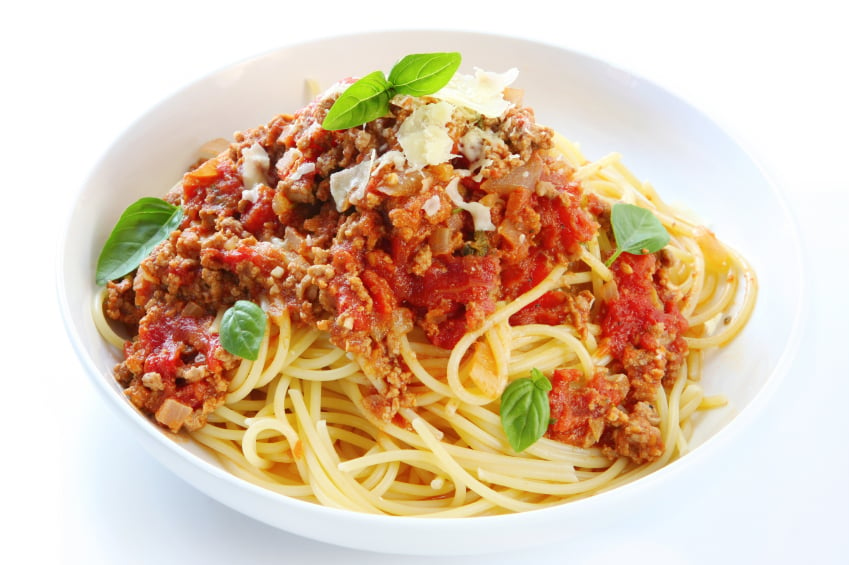 Out of all the cuisine in the universe, pasta is probably one of the most-loved foods. And with good reason. From heaping portions of Mom's bolognese served casually at home, to beautifully plated pestos at four-star restaurants, we'll take it just about any way we can get it. However, unless you live under a rock, you've probably heard that the carb-y plates of it might not be a boon for health. Think again! We spoke with Keri Gans, RDN and Pasta Advisory Council member for Passion for Pasta, to put a fork into the most commonly swirled about pasta rumors once and for all.
Here are five myths about pasta and what Gans has to say about them.
1. Pasta is a simple carb
"Pasta is a good, complex carb and has a low Glycemic Index, which means it is metabolized more slowly, providing steady energy," Gans says.
Must read: 7 Simple Pasta Dinners You Can Make from Pantry Staples
2. Pasta doesn't have a place in a wholesome diet
"Pasta is actually a pillar of one of the most touted diets on the planet – the Mediterranean Diet," shares Gans. Opt for 100% whole grain varieties when you can, which contains more fiber than white pasta (about 25% as compared to around 10% of your recommended daily value for fiber, respectively) along with protein, vitamins, and minerals.
Must read: 6 Recipes Making a Second Meal Out of Leftover Pasta
3. Pasta makes you fat
"What makes you fat is excess calories. When paired with ingredients rich in fiber and protein, like fresh veggies and lean protein, pasta is the perfect foundation for a healthy, balanced meal. As a LA Times article pointed out, Italians aren't fat. They eat pasta every day (51 pounds per year!), but in a controlled portion," explains Gans. For a filling meal without relying on animal protein, try pairing pasta with lentils or peas for a plant-based protein boost.
Must read: 7 Pasta Recipes with Olive Oil and Other Light Flavors
4. Pasta isn't a sustainable food
"Pasta is a clean, sustainable food, made using two simple ingredients – durum wheat and water," says Gans. And it's not just a boon for a dinnertime staple on #MeatlessMonday: "As a plant-based food, pasta has a lower carbon footprint than other animal based food groups like meat, ultimately reducing environmental impact and making it good for you and the planet," adds Gans.
Must read: 6 Easy Pasta Salad Recipes You Can Take to Work for Lunch
5. Pasta is boring
"Pasta is actually considered one of the most passionate foods [according to 46% of Millennials in a 2015 Passion for Pasta Survey] – right behind chocolate (49%)!" offers Gans. Plan your Valentine's Day dinner cooking now, boys. "With over 600 shapes… pasta is an extremely versatile food, allowing cooks off all kinds to be creative in the kitchen and explore new recipes!" exclaims Gans. And while we can't advise it as the most healthy option in the pasta-sphere, chocolate pasta with caramel and pecans is, in fact, a thing (and she ain't boring).
Must read: A Spaghetti and Meatballs Recipe That Won't Mess Up Your Diet
More from Culture Cheat Sheet:
Want more great content like this? Sign up here to receive the best of Cheat Sheet delivered daily. No spam; just tailored content straight to your inbox.