Americans Trust Democrats More Than Trump and Republicans on These Key Issues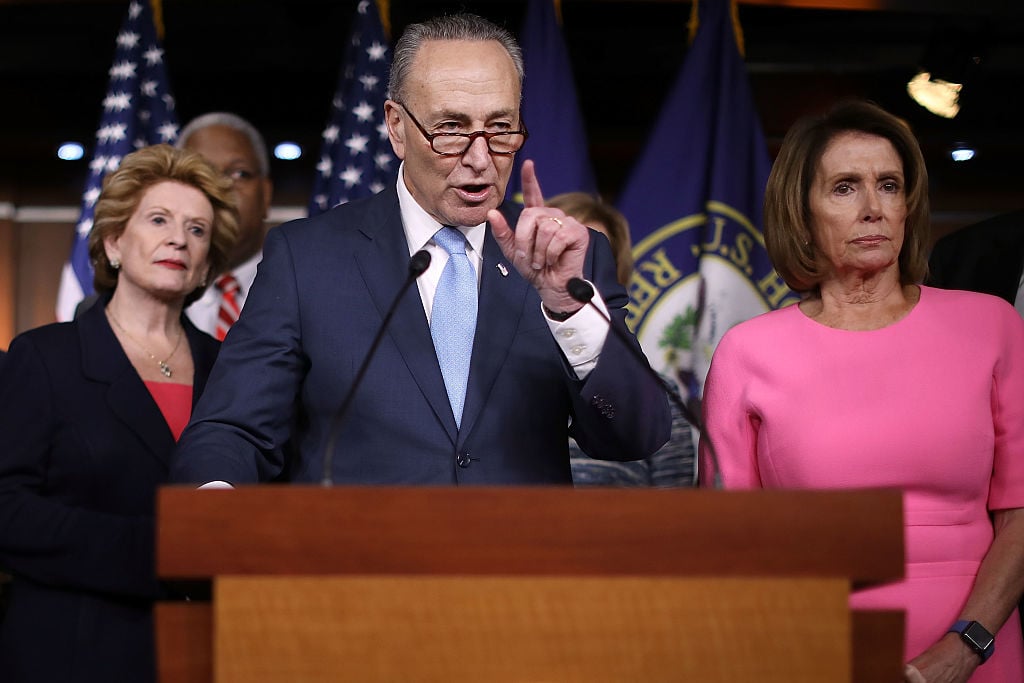 For two straight years, a few keywords have been in your face nonstop: Democrats, Republicans, and Donald Trump. Given the gravity of the 2016 election and the resulting fallout, it's hard to get away from politics. You may read about it at home, talk about it at work and with friends, and wonder just what in the hell's going to happen in 2018, since we're already only a year away from another round of elections. Time flies when you're having fun.
Given that President Trump has thrown the political world into a tailspin, you can't blame people for being sucked in. Trump and his numerous scandals dominate the news cycle all day every day, only to be relieved by mass shootings, it seems. This is, in part, by design — Trump is a game show host by trade, after all. But the rest of the political world, including Democrats and Republicans in both the House and Senate, still have a job to do.
If recent polling data is any indication, though, the American public trusts one party much more than the other.
According to data from Pew Research Center ( a survey conducted from October 20-30, 2017), Democrats are bludgeoning the Republicans when it comes to public opinion. Trump, of course, is in the mix, too. "The new national survey by Pew Research Center, conducted Oct. 25-30 among 1,504 adults, finds that Trump's job rating is lower than it was in June and February (39% on each occasion). Most Americans continue to have strong feelings about the president, with about twice as many strongly disapproving of his job performance as strongly approving (51% to 25%)," a Pew Research release said.
But more interesting than that are the specific policy areas in which Democrats are holding an edge over Republicans — in terms of public opinion. From guns to terrorism and the environment, Republicans are in trouble. These things can change fast, of course, and this data only represents a snapshot in time. But you'd be surprised at just how far Republicans have slipped in the Trump era, and the policy areas in which the majority is siding with the Dems.
We'll run through the gamut, but we'll start with the environment.
1. The environment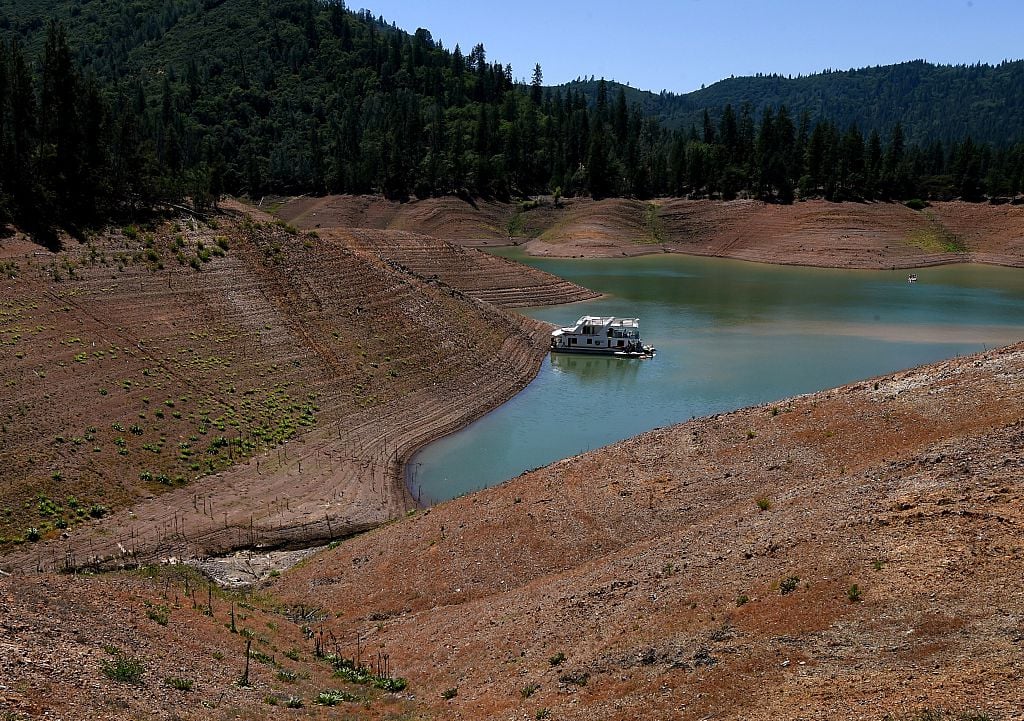 Survey data shows that among American adults, the Democrats are trusted more than the Republicans by 23 points.
Okay, so this isn't all that surprising. Given that G.O.P. leaders and a solid number of the party's members are active climate skeptics, the American public trust Democrats on environment-related topics by a 23-point margin. Seeing as how Republicans don't seem to be willing to abandon their position anytime soon, Dems will likely continue to lead in this category for the foreseeable future.
Next: Healthcare
2. Healthcare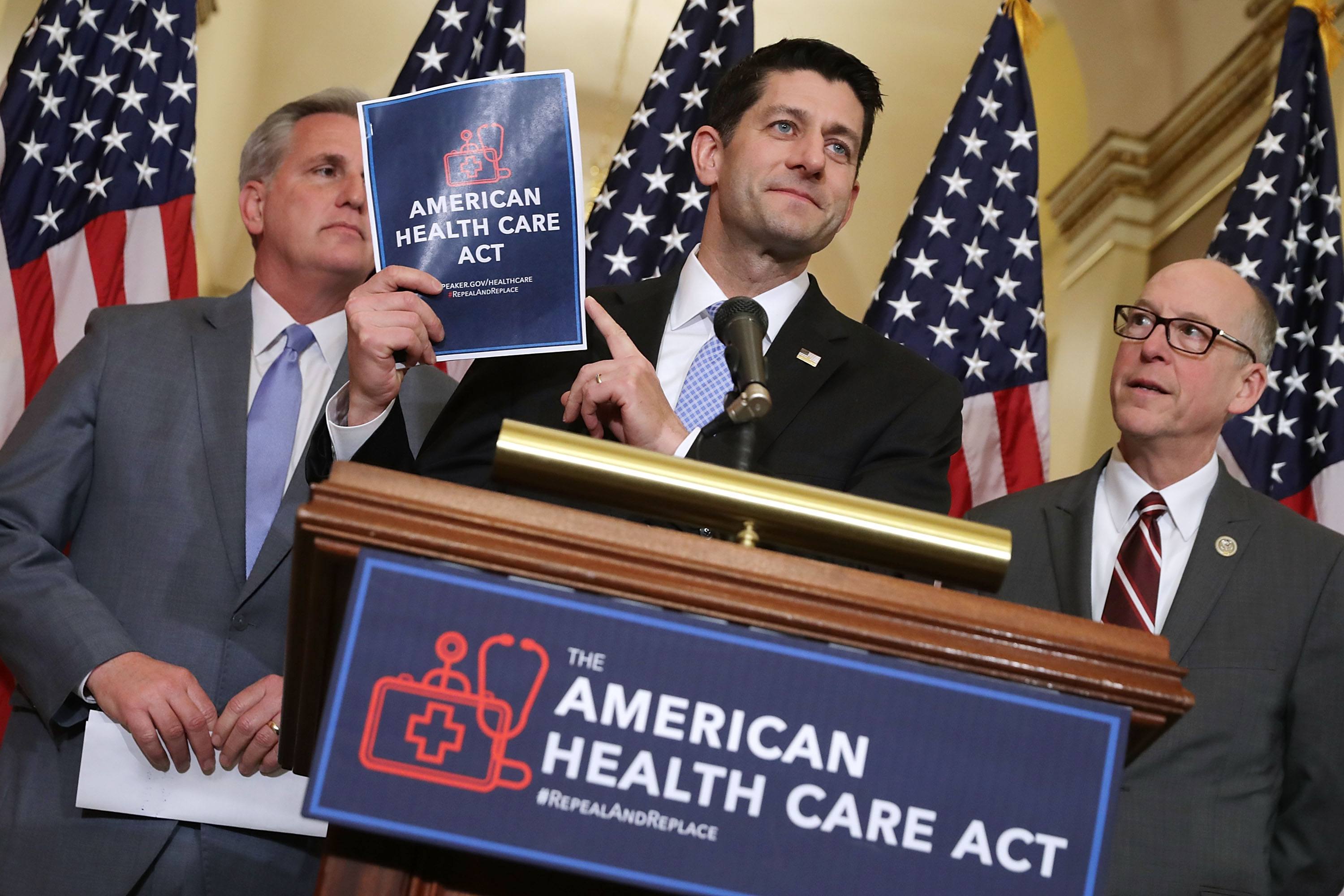 When it comes to healthcare policy, the Dems are up on the Republicans by 18 points.
This is another area which should come as no surprise. After the healthcare debacle earlier this year, when Republicans failed to enact their "repeal and replace" plan of the Affordable Care Act, many Americans lost faith. Not only was their plan wholly unacceptable to most voters, in substance it was little more than a "lite" version of Obamacare. As such, people still trust the Dems by a wide margin when it comes to health policy.
Next: Abortion and contraception
3. Contraception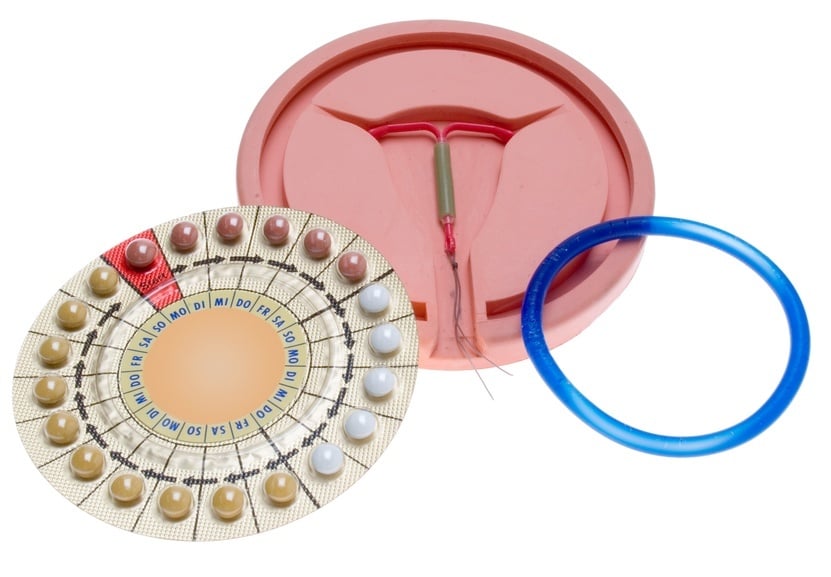 When it comes to issues related to abortion and contraception, survey says D+14.
This is one of those very touchy and incredibly complex topics that tends to herd voters into one of two camps. To generalize, conservatives and Republicans tend to oppose legal abortion, and often, want stricter access to birth control and contraceptives. For Democrats, the opposite is true — they generally want greater access for women who need them. When speaking in the affirmative, most Americans trust the Democrats to keep abortion safe and legal.
Next: Drug addiction
4. Drug addiction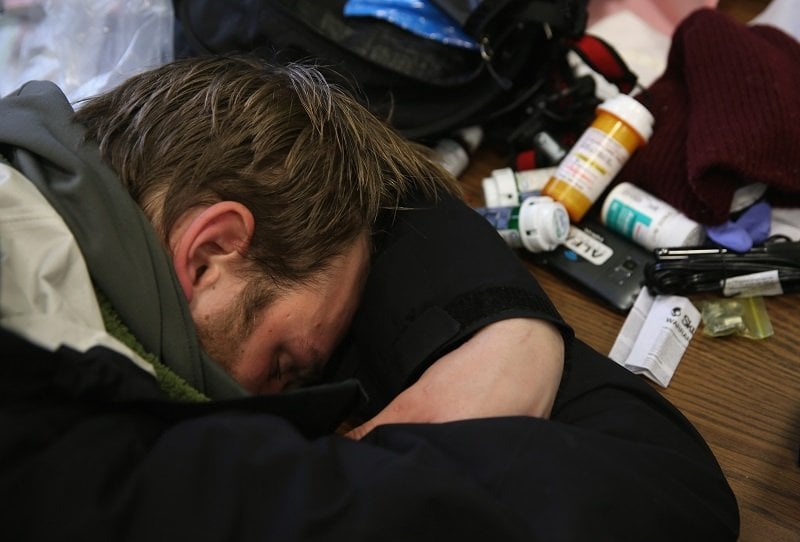 On drug policy, Americans trust Dems over Republicans by 10 points.
This is yet another policy area which has found its way under the microscope in recent years. Given two major, recent events — the legalization of marijuana in a number of states, and the ongoing opioid epidemic — debates about how or if we should handle them have taken center stage. Again, this is an area where people trust Democrats way more than Republicans. When it comes to drug use, it's a 10-point margin.
Next: Foreign policy
5. Foreign policy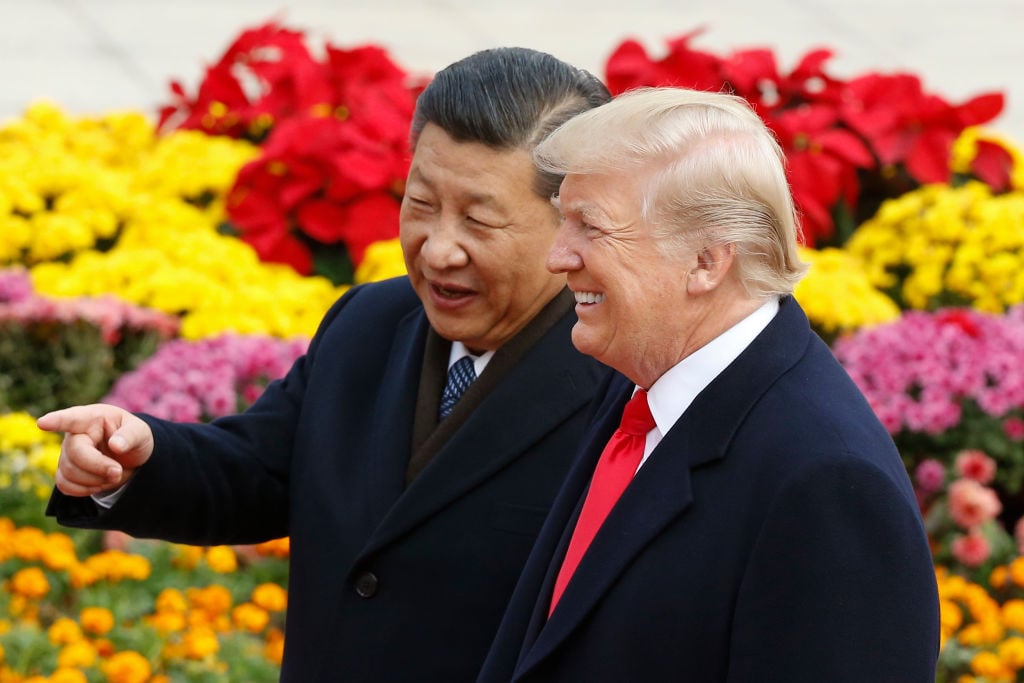 Americans trust the Dems to deal with our allies and adversaries by 10 points.
President Obama was routinely criticized for being weak when it came to foreign policy. Republicans would point to the "Syria red line" as a prime example. But with Trump and Republicans at the helm, we're finding that things may have gotten much worse. Specifically when it comes to Trump, who has had several public blow-ups and mishaps with foreign leaders. The result? A 10-point margin of victory, as of right now, for Dems.
Next: Taxes
6. Taxes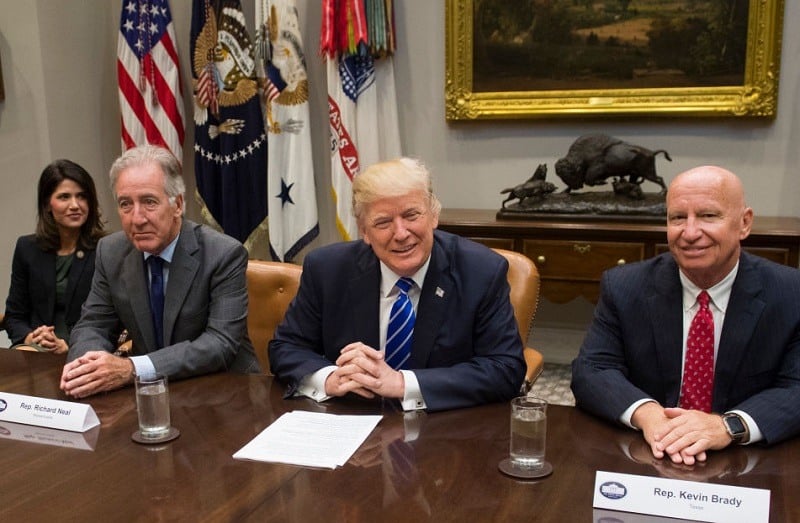 We'll have to wait and see how Republican efforts to reform the tax code shake out, but as of our Pew survey data, tax policy is another area in which Democrats are more trusted by the voters. Interesting, as Dems generally favor more or higher tax rates to pay for better or more public services, whereas Republicans want to cut taxes. The problem, though, is that Republican plans appear to only cut taxes for a certain segment of the population: The rich.
Next: Immigration
7. Immigration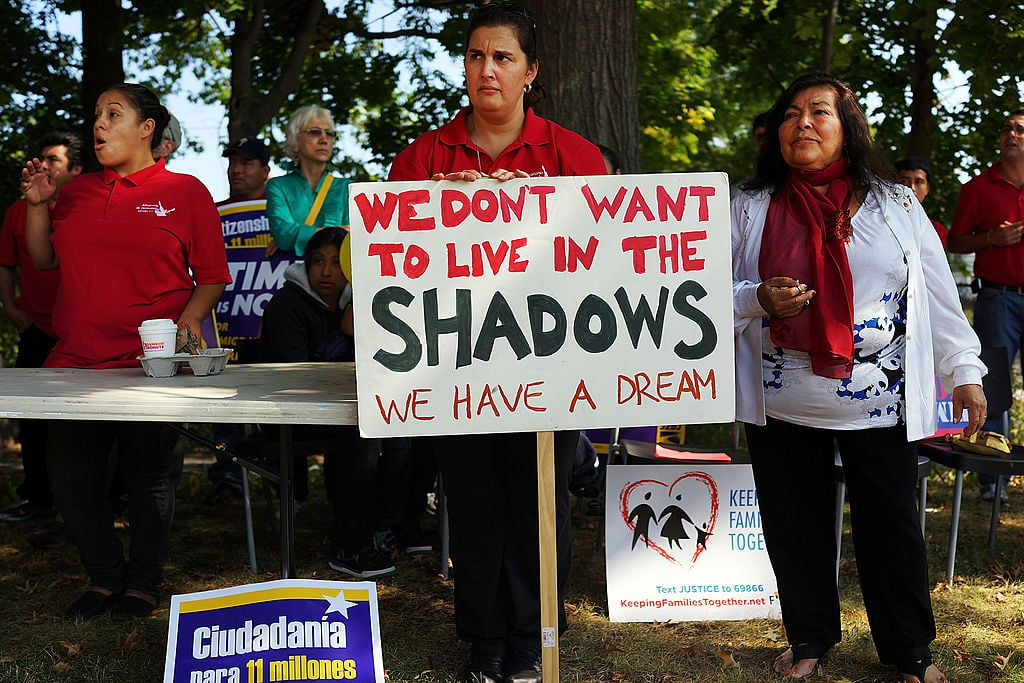 Another hot-button issue, and one that favors the Dems by six points.
We can't seem to get away from divisive, hot-button policy issues. And immigration is yet another one. Even on immigration, though, Democrats hold the upper hand by six points. This is something that people shift around a lot on, though, especially after terrorist attacks or other big events. Still, right now, Dems hold a lead.
Next: Trade policy
8. Trade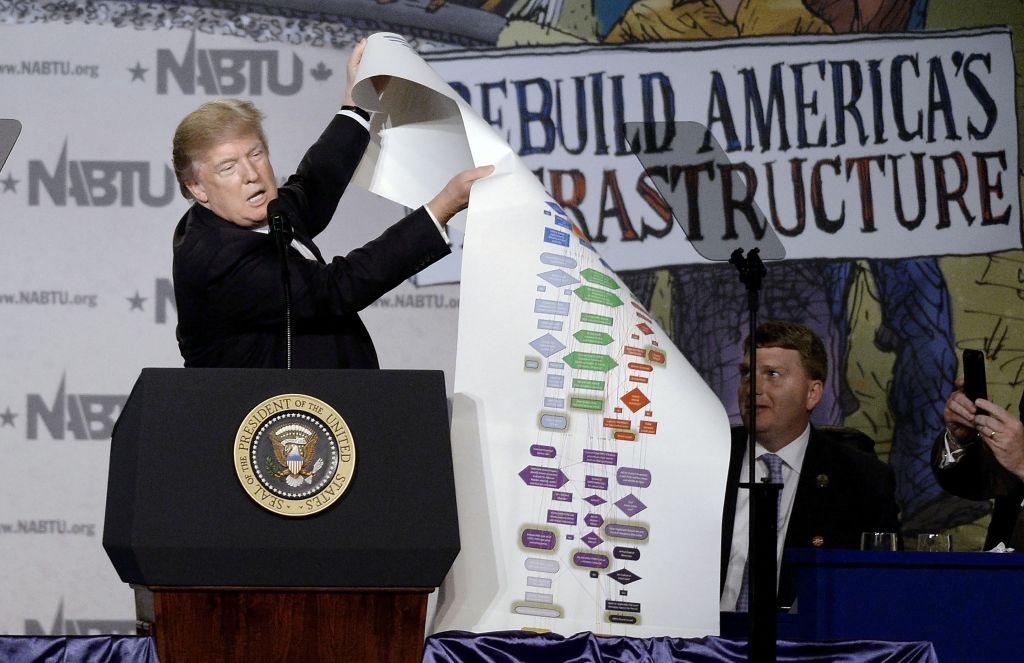 The "deal maker" president isn't cutting it, as it's a D+4 when it comes to trade policy.
The "deal maker" president hasn't really lived up to his billing, and that may be one reason that Democrats hold the lead in terms of trade. You also have to account for the Republicans' about-face on several elements of trade, touting an "America First" agenda whereas before, they were more about free trade. The parties have seemingly swapped spots on trade — for the time being.
Next: The economy
9. The economy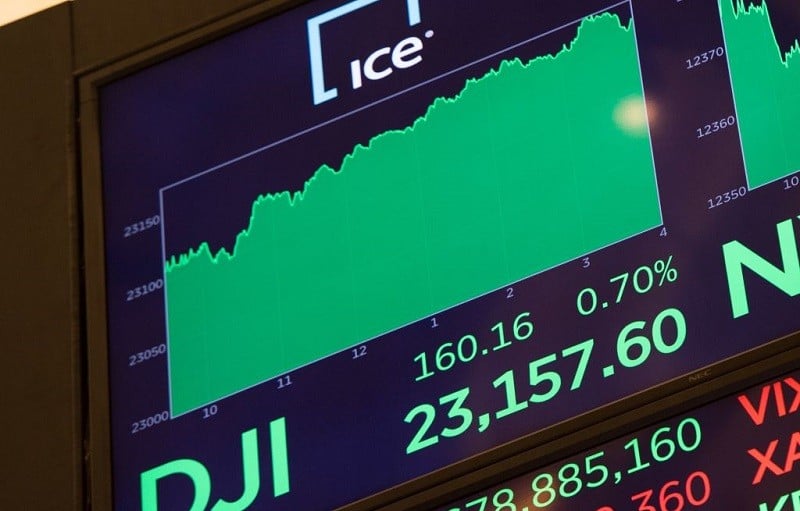 When it comes to economic issues, the survey shows a D+3.
Okay, so trade and economy may be double-dipping. But Pew's data separates the two out, and there are some pretty important distinctions. And when it comes to the economy specifically — think things like unemployment, inflation, etc. — Dems take the cake. After Obama was able to right the ship, in many respects, following the Great Recession, it's not hard to see why. But this is another area in which opinions can change, and fast.
Next: Balancing the budget
10. The budget deficit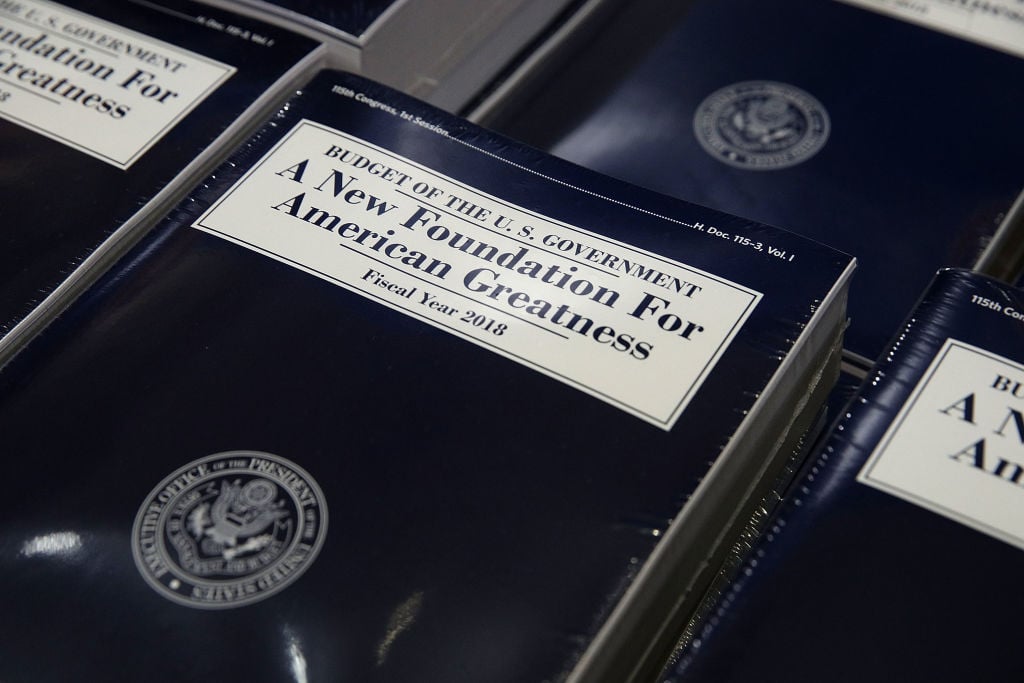 This is one of the most surprising elements on our list: People trust Democrats to lower the budget deficit more than the Republicans. This was something that conservatives fought hard for for years under Obama. But given that their tax proposal adds $1.5 trillion over ten years to the deficit? It's hard to take it seriously. But again, this is something that can change easily. And Democrats only have a two-point advantage.
Next: The terrorist threat
11. Terrorism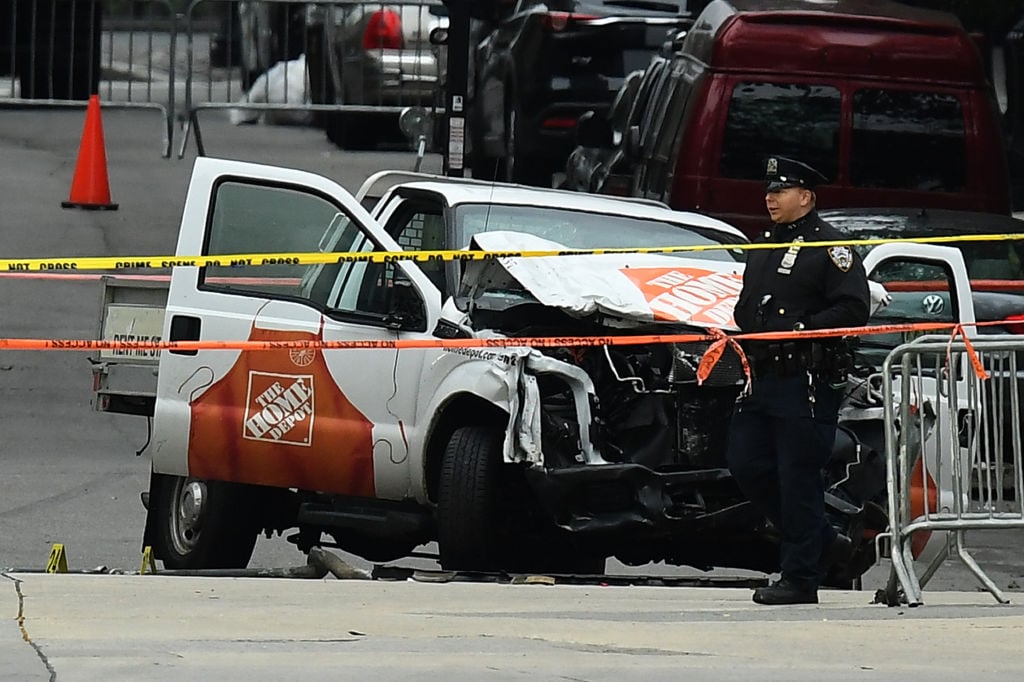 On terrorism, Dems hold a slim lead at D+1.
Now we're getting into the nitty-gritty. Democrats hold their slimmest lead (one point) on the topic of terrorism. This is as complex and serious of a policy issue there is, and it's hard to parse out each side's arguments or stances. For that reason, it may be a bit opaque for voters to try and choose a side. Even so, Dems have pulled out ahead of Republicans when it comes to terrorism policies.
Next: Possibly the most divisive of all issues: Guns.
12. Guns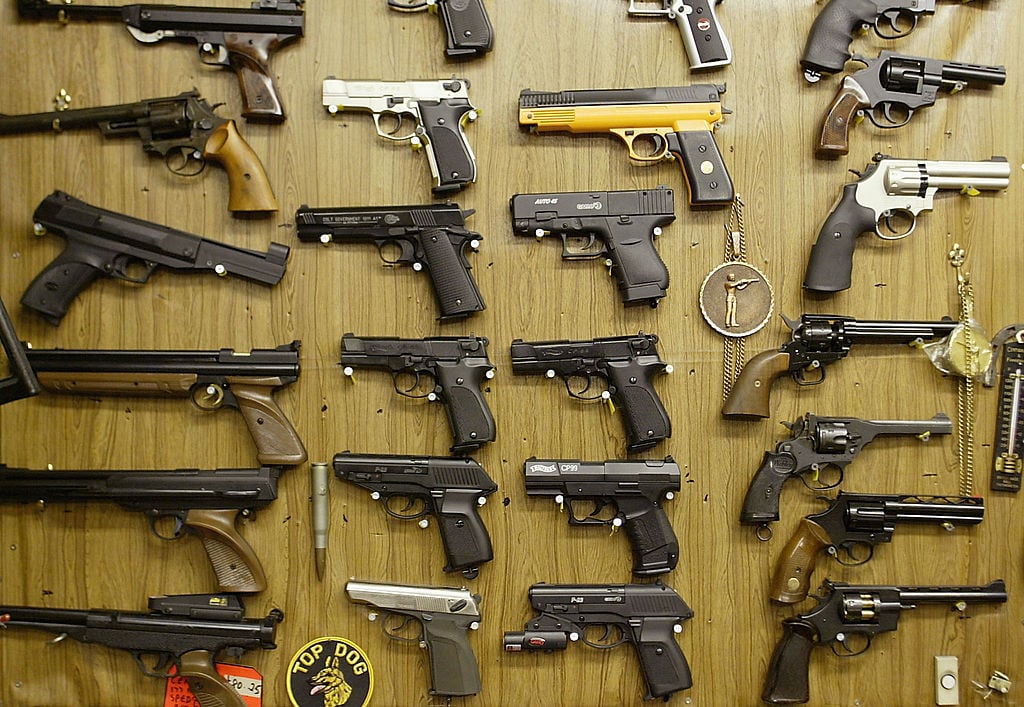 As divisive as any issue, Americans trust Dems to deal with gun policy by D+5.
We saved the most surprising and divisive issue for last. Guns and gun violence — an area in which Democrats, somehow, hold a five-point advantage over Republicans. It may be that Republicans have refused to budge on gun control even in the wake of shootings in Orlando, Las Vegas, and in Texas. But Dems have been pushing for some reforms, like universal background checks and bump-stock bans, that have widespread public support.
Hang on: We've covered a lot of ground, but we have to explore whether or not President Trump has played a role in skewing these numbers in the Democrats' favor.
The Trump effect?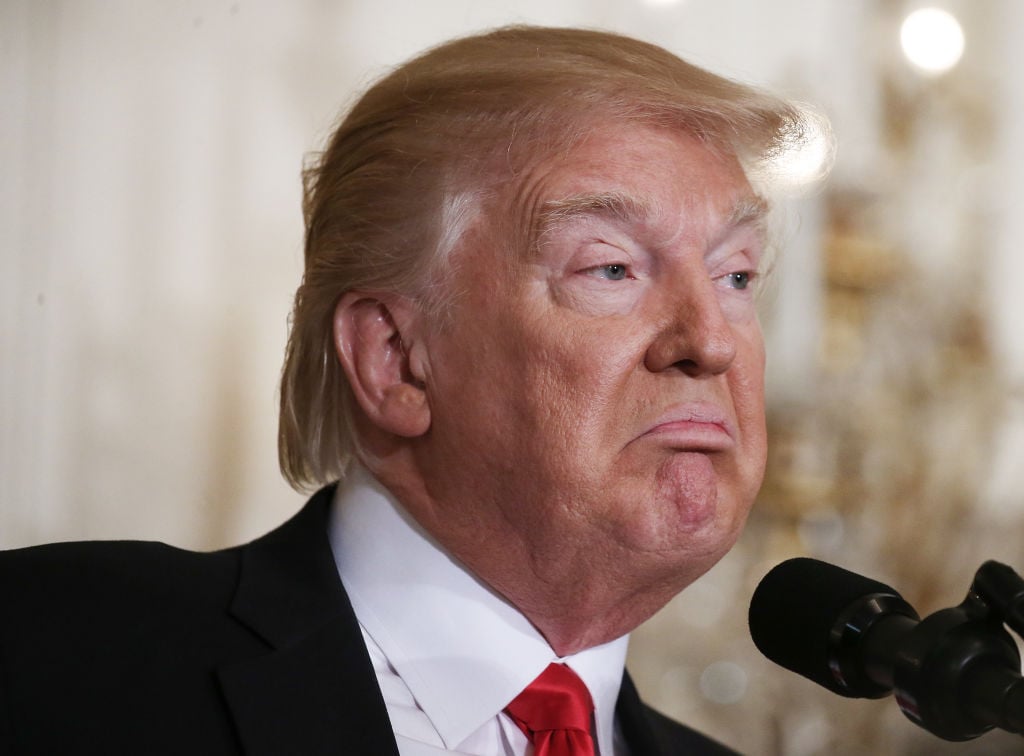 Clearly, there are some very curious findings from the survey. What could be behind the Democrats' big lead, in terms of public opinion, on so many big issues? The answer is pretty obvious: President Trump. While Trump energizes a portion of the population, he's wildly unpopular. This has likely caused some Republicans to defect and turn on the president, including Senators like Jeff Flake and Bob Corker. And if the economy starts to sag, Trump's support (and Republicans, too) could sag even further.
Finally: Where does this leave us in the run-up to the 2018 midterm elections?
Democrats and Republicans in 2018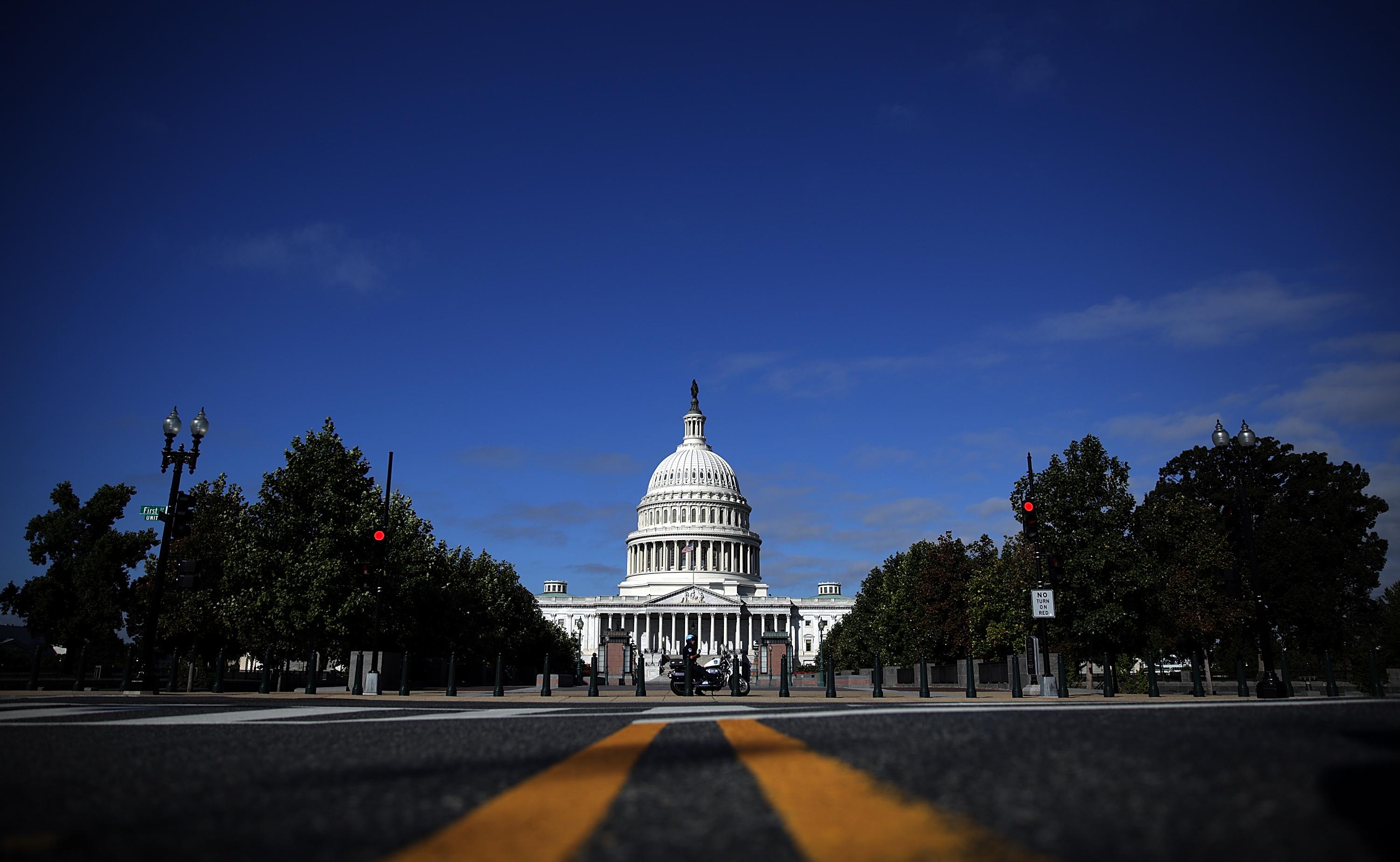 With the 2018 midterm elections coming up, what can we expect? If recent elections in New Jersey and Virginia are any indication, Democrats could win big. And the survey data bears that out, too. We've seen that Democrats are clearly winning in the court of public opinion, and the majority of Republicans are still backing an incredibly unpopular president. If Trump keeps up his antics, and Republicans continue to stand by him, it could hurt Republicans' chances of holding the House and Senate.
And if Special Counsel Mueller issues a report with some serious charges? Look for impeachment talk to heat up.
See the complete report and data set by Pew Research Center.
Check out The Cheat Sheet on Facebook!