Want to Be a 'Plant Lady' Like Joanna Gaines? Discover Her Best Tips
Wish your home looked like a house from Fixer Upper? Then you probably already own some of Joanna Gaines's favorite houseplants. But not everybody naturally has a green thumb. So heading to Home Depot and buying Joanna's picks won't automatically make you a plant lady like the HGTV star. Fortunately, Joanna has offered plenty of gardening advice that will put anybody on the right track.
Below, check out Joanna's best tips for keeping your plants — indoors or outdoors — both happy and healthy.
1. Embrace the learning experience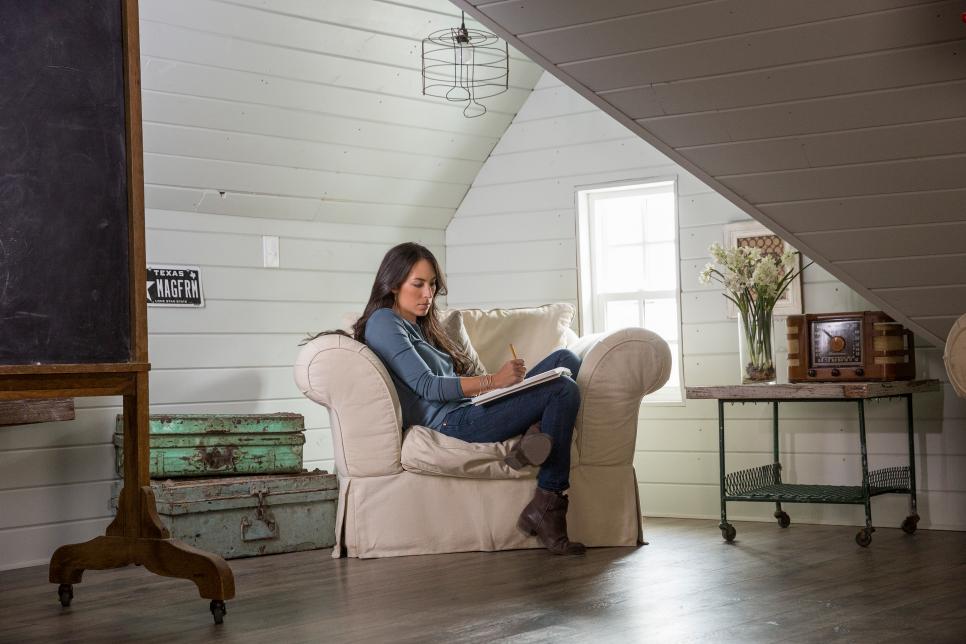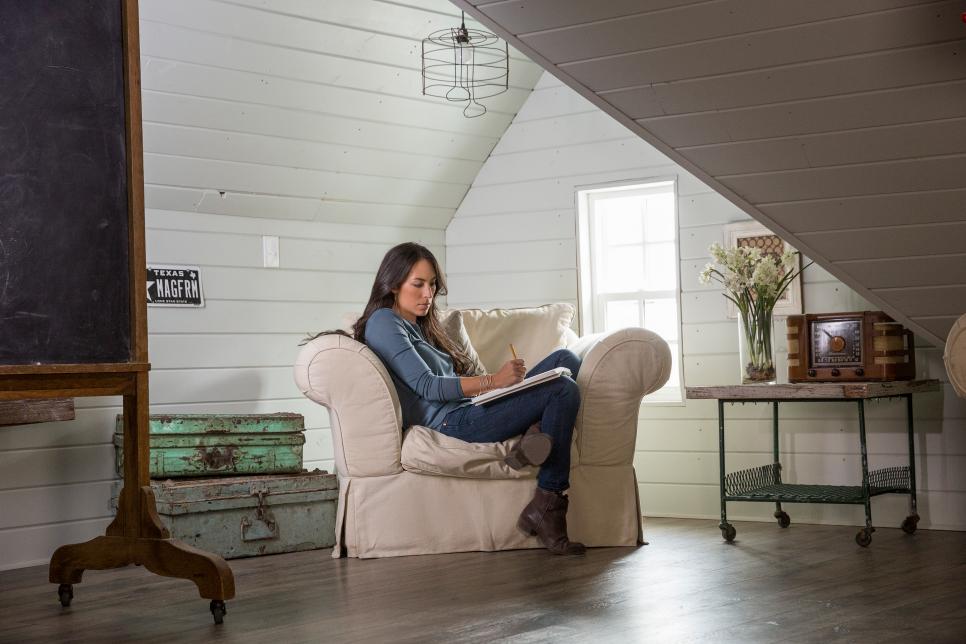 Joanna Gaines is a self-proclaimed plant lady. But even she didn't always know how to keep the plants in her home or garden alive. Everybody has to start somewhere. As Joanna writes on her blog, she decided to try her hand at gardening at a time when she "struggled to even keep a few house plants alive." She admits that "Trial and error definitely happened and things died now and then." But she embraced the learning experience, and now she has a beautiful garden!
Next: Don't do it alone!
2. Get your family involved
While you can tend to an entire garden or a whole house full of plants yourself, it's even more fun if you get your family involved. Joanna writes on her blog, "the sweetest thing about gardening was that I got to spend so much time with my kids. They loved helping and learning along with me. Their sweet little hands planting and watering and harvesting what they worked hard to grow was my favorite part of this newfound hobby." Whether you have kids, grandkids, or just a skeptical spouse, everybody can enjoy gardening if they give it a chance.
Next: Start simple and small.
3. Whether you want houseplants or a garden, start small
It doesn't matter whether you envision an expansive garden in your backyard or a sunroom full of houseplants. To get there, you'll need to start small. Joanna explains, "The key really is to start small and keep it simple." She started with herbs, and quickly learned how to keep them alive. (Herbs, for the record, don't require a lot of intensive care, and make perfect plants for beginners!) You can start with just one or two on your kitchen windowsill. That way, they'll get lots of light. Plus, you'll remember to check them each time you go to the sink.
Next: Don't go for a huge garden on your first try. 
4. Try your hand at container gardening
Even if your goal is to establish an outdoor garden, Joanna recommends starting with container gardening. "Not everyone lives somewhere where there is enough room for a garden, a greenhouse or even a square foot garden," Joanna writes. "So try your hand at container planting." You can put your containers on your patio or balcony, where Joanna says they'll give you a pretty place to gather with your friends.
Next: Stick with what works.
5. Don't move your plants around too often once you've found the right spot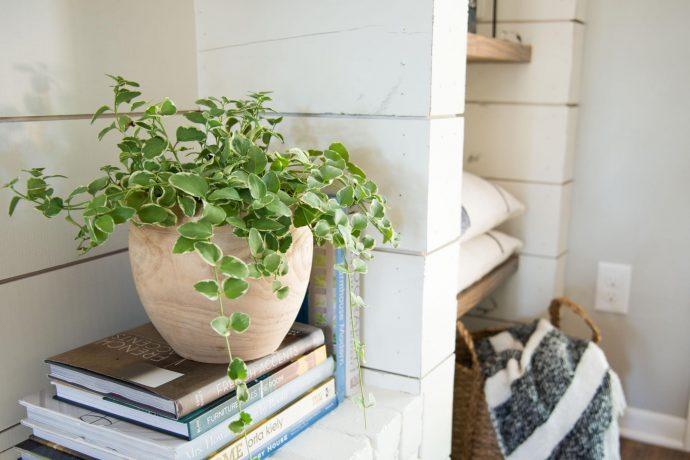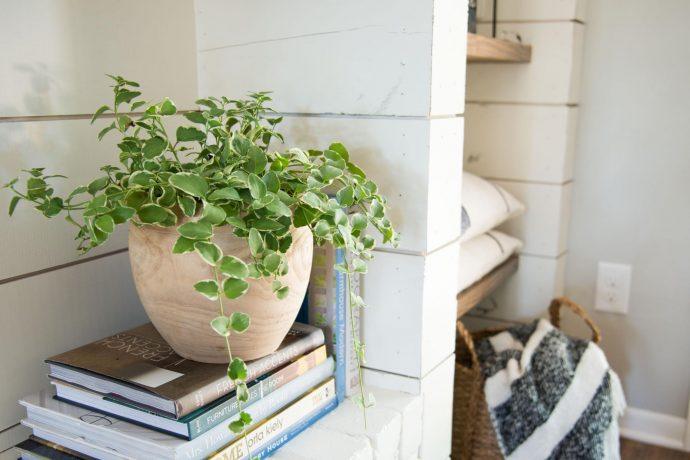 It can take some time to figure out the needs of a new houseplant, and to find the perfect spot in your house for it to live. But once you've figured it out, Joanna recommends that you don't mess with it. She explains that particularly with the olive tree, one of her favorite plants, she's learned that these plants are sensitive. (The same applies to one of other favorites, the fiddle leaf fig.) Her advice? "Try not to move it around too much after you've found the right spot."
Next: Don't go for the most complicated plants right away.
6. Start with something easy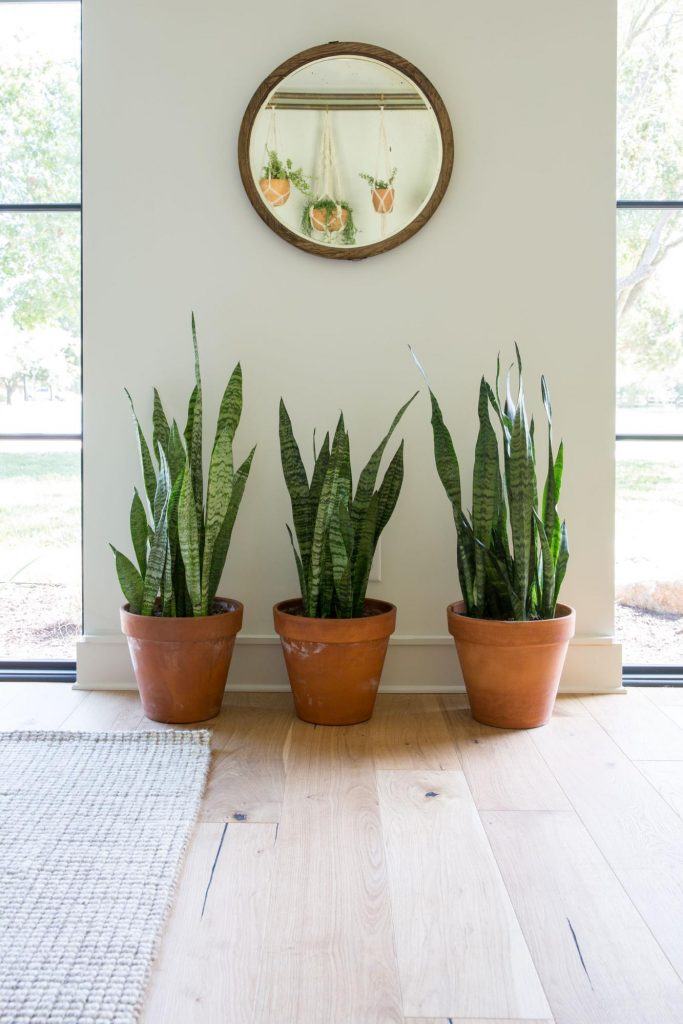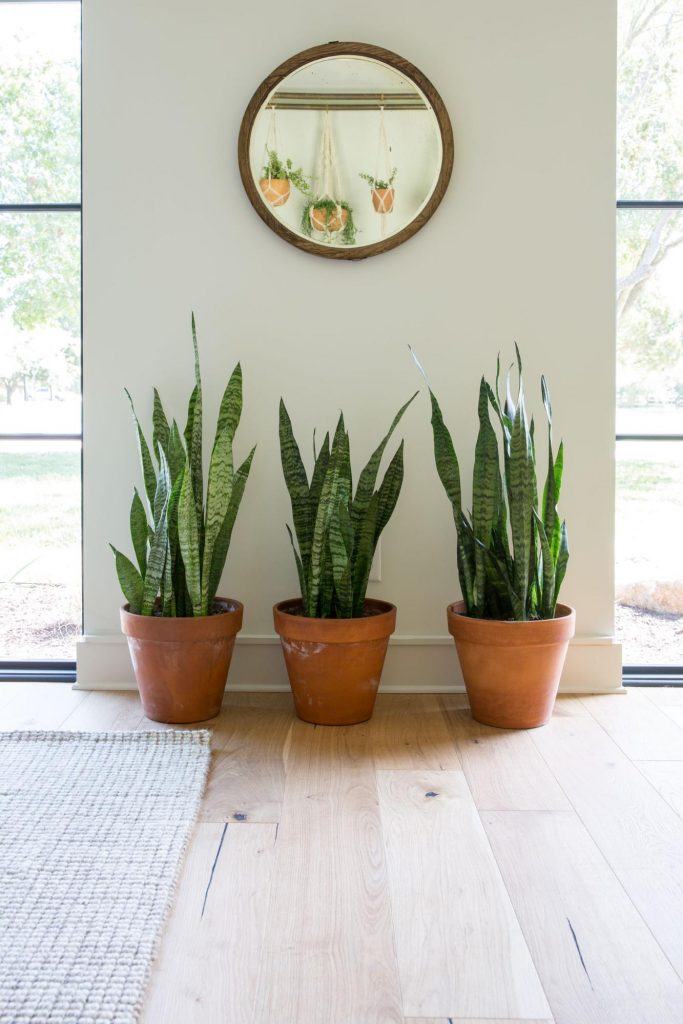 Some plants are more difficult to care for than others. There's no shame in starting simple. Joanna recommends the sculptural but hardy snake plant as the perfect choice for beginners. "This plant is a winner because it can survive with little care and hardly any light," she writes. "If you're new to plant care, this is a great starter." We'd also recommend making your selections from the list of houseplants that prove almost impossible to kill.
Next: Choose the right plants.
7. Choose easy starter plants outside, too
Joanna quickly identified some easy starter plants for an outside garden, too. She writes, "Easy starter plants for me were my rose bushes, tomato plants and, of course, the herbs." No matter what you want in your garden, there's a starter plant for everyone. Joanna notes that roses look beautiful in small arrangements, while tomatoes and herbs are useful in the kitchen. Even once you've graduated to more difficult plants, you'll probably still love your first plants.
Next: More isn't always more.
8. Sometimes, less is more: Don't overwater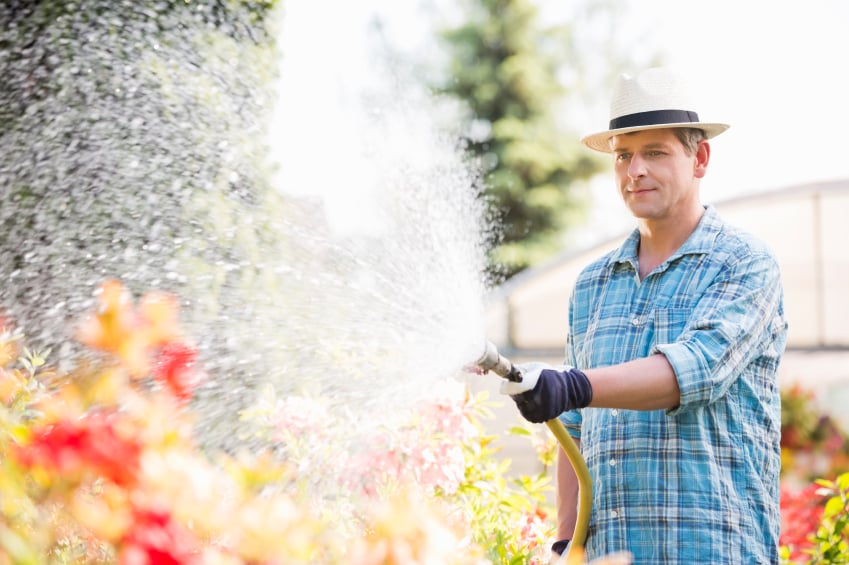 It's easy to assume that because houseplants need water to survive, they want all the water they can get. But that doesn't usually prove true! Even a container with plenty of drainage can hold onto more water than the plant can handle. As Joanna advises proud new owners of a succulent called string of bananas, you don't want to overwater this plant. With this and other succulents, water sparingly, and consider planting them in a sandy potting soil mix.
Next: Think twice before planting these.
9. Beware of invasive plants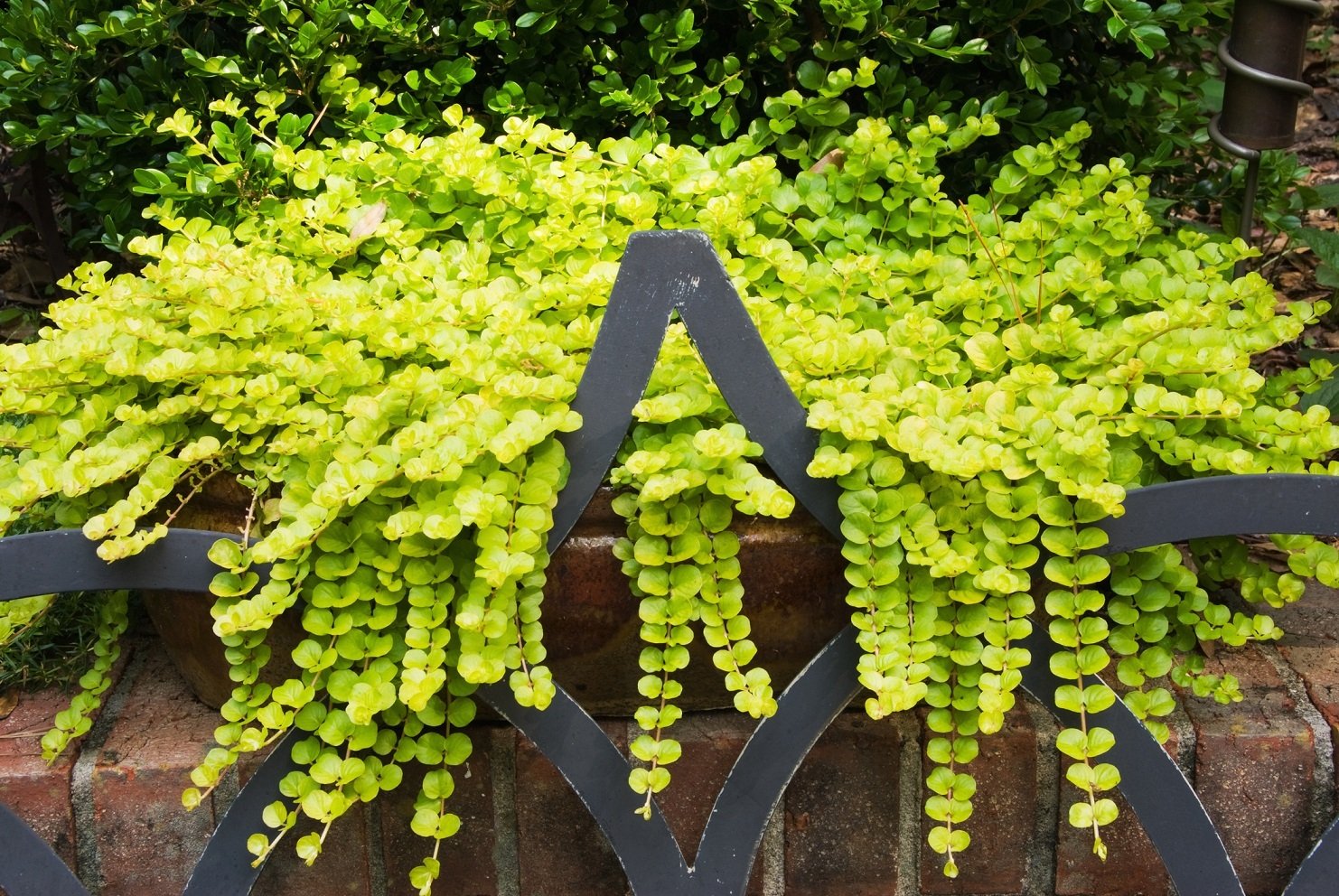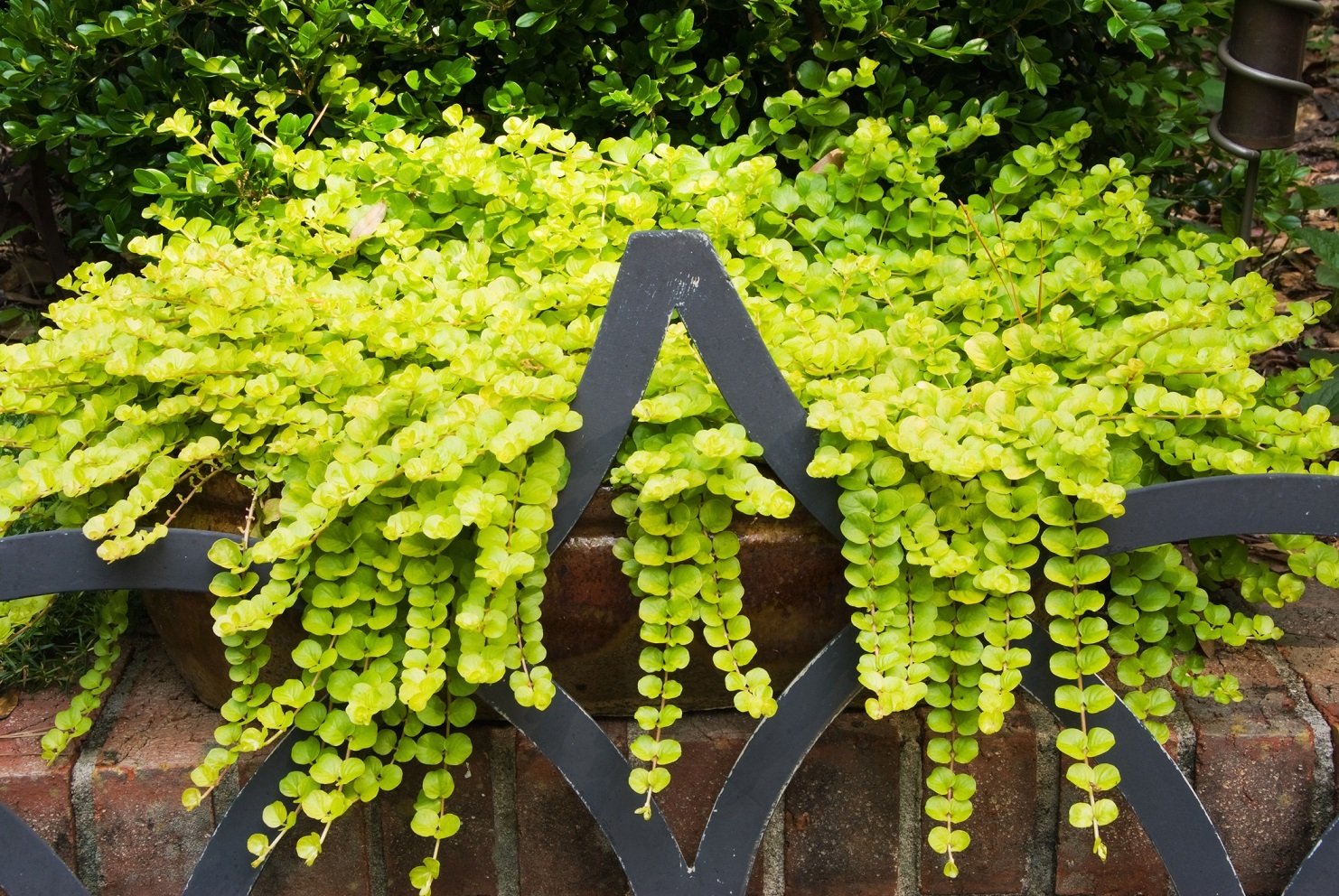 Sometimes, you want a houseplant that will grow fast. That way, you don't have to spend a lot of money to get a plant that, given a few months, will make a major statement. But Joanna Gaines advises that homeowners beware of invasive plants. One of her favorites, creeping jenny, grows quickly and therefore can get invasive. If you just have a pot of it in your living room, it likely won't pose a problem. But if you set your houseplants on your porch or balcony, creeping jenny can quickly take over. So consider carefully! 
10. Consult your local nursery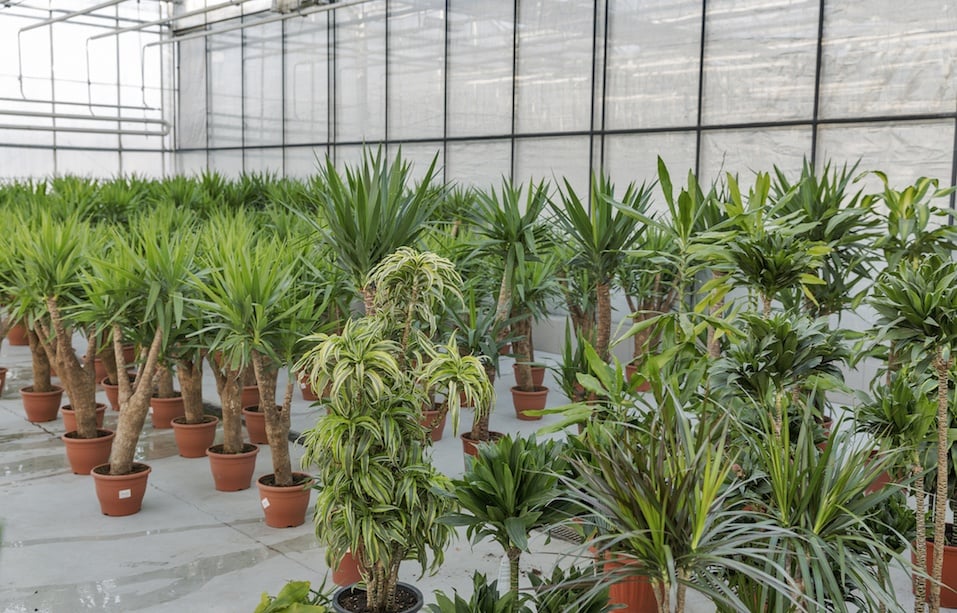 Whatever you want to grow, the experts at your local nursery can help you out. So Joanna Gaines recommends consulting them whenever you need help. She writes, "They will be a wealth of information when it comes to your weather, your soil and what grows best where you live." Plus, she adds, "They'll also be able to tell you what grows in direct sunlight versus shade. This was definitely the difference maker for me. That one relationship has been able to answer all of my questions over the years."
Next: Enjoy doing this.
11. Spend time in your garden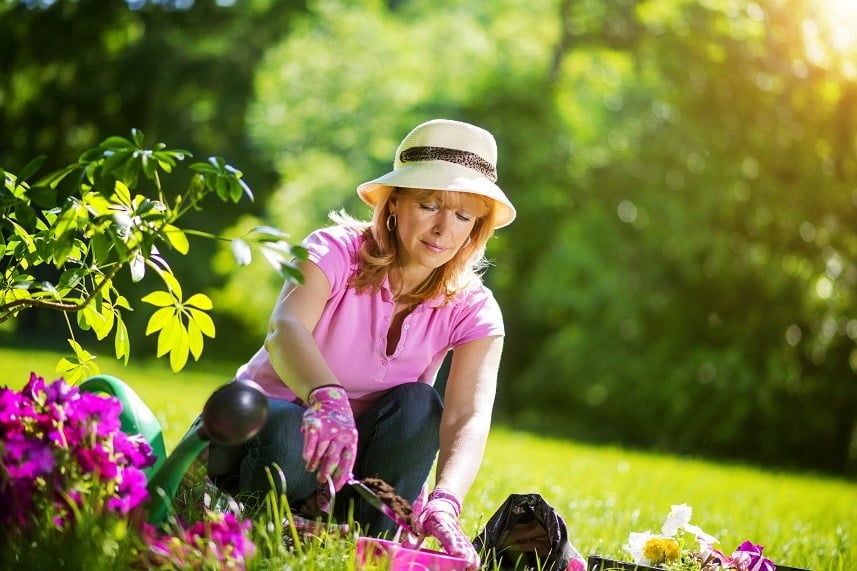 Whether you have a huge garden outside or just a cluster of potted plants inside, one of the best things about having plants is spending time tending to your garden. Many people consider gardening therapeutic, Joanna Gaines among them. She writes, "Gardening has become medicine for my wellbeing. Being with my kids in the dirt, watching them learn the lessons the garden has to offer, and reaping the reward has been so worth the time spent."
Next: Don't limit yourself, or your plants.
12. Think outside the box
Joanna writes on her blog that at one point, she wanted she planted wildflowers in her garden so that she'd have fresh flowers in her house. But, she reports, "that was a waste of space because now I realize there's a whole pasture full of the prettiest wildflowers in my front yard." But if she'd looked beyond the limited space she'd designated for planting, she would have noticed that there was an even better place to let those wildflowers grow. She explains, "My mind was so focused on the 8×8 space I had designated for the flowers that I never looked up to see what was out there."
Next: Realize that none of it is rocket science. 
13. Realize that all plants need is sun and water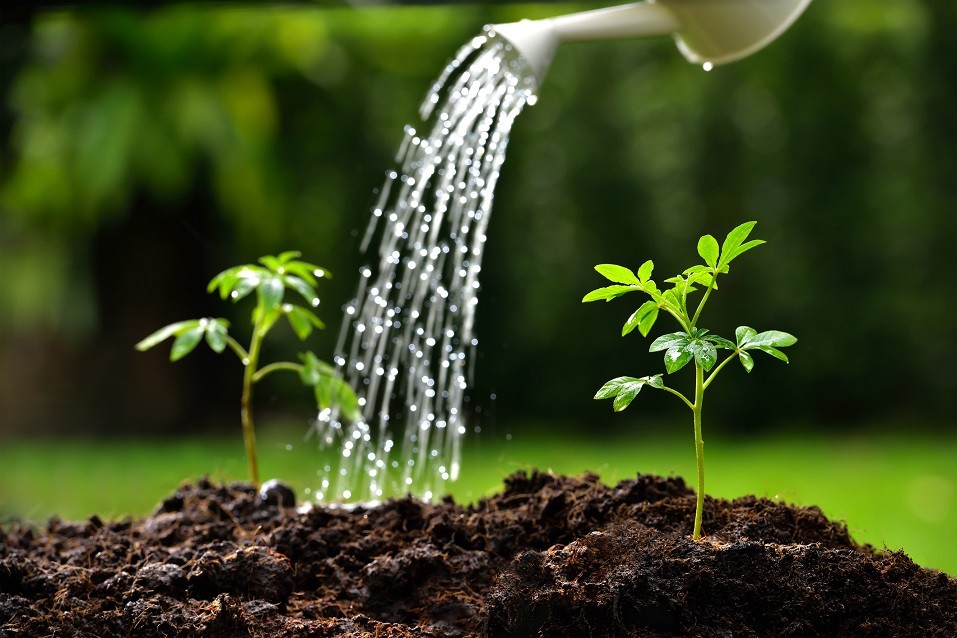 Taking care of plants, inside or outside, can start to feel complicated quite quickly. But ultimately, they mostly just need sun and water, and it can feel reassuring to keep that in mind. Joanna writes on her blog that when she started gardening, "I never had a green thumb but I realized quickly all plants need is sun and water! I go out to the garden and greenhouse every evening to water my plants and I don't think of it as a chore."
Next: Pay attention to your garden.
14. Tend to your plants frequently
In the same blog post, Joanna offers a solid piece of advice for anyone who wants to see their plants flourish, indoors or out. "Find plants that work in the sun and that work in the shade, and tend to them frequently," she recommends. "Once you see these beauties doing their thing, I promise you'll get into it!" Even if you're not sure that you'll be able to find a routine that works for both you and your plants, tending to them frequently will help you figure out what they need and how they respond to their environment. Then, you'll quickly figure out how you can keep both them happy.
Next: Enjoy your garden!
15. Stop and smell the roses
Ultimately, gardening is not only about keeping your plants happy. Most people, including Joanna Gaines, keep a garden because it makes them happy, too. Joanna writes on her blog, "There really is truth to the saying 'stop and smell the roses.' Plants are therapeutic and good for the soul. If you want to get into gardening, start small- you could do a single raised bed in your backyard or even just a simple herb garden on your window sill."
Read more: This Is Joanna Gaines's Favorite Thing in Her Gorgeous Farmhouse Kitchen
Check out The Cheat Sheet on Facebook!