Joanna Gaines Says This Is Her Favorite Holiday Tradition
No matter which holidays you celebrate, you probably have some favorite holiday traditions. The best traditions are all about bringing friends and family together, and being present to really enjoy celebrating the season. At least that's what Joanna Gaines of Fixer Upper fame seems to believe when she talks about her favorite holiday tradition. We happen to agree!
Read on to discover the traditions that Chip and Joanna Gaines repeat every year. You can even get the inside scoop on which tradition Joanna considers her very favorite.
1. Joanna starts celebrating Christmas a little early
In an interview with Western Mass News, Joanna admits that she always starts celebrating Christmas a little early. "I have this love for Christmas so much so that I kind of start earlier, probably, than most." She says that she doesn't usually like to admit it, but she always wants Christmas to last "a little longer." The solution? "We start around November 1." Clearly, Joanna is a big believer in celebrating on a timeline that works for you and your family, even if it doesn't quite coincide with what everybody else is doing.
Next: Chip and Joanna decorate two of these each year.
2. The Gaines household has two Christmas trees each year
As Joanna tells Western Mass News, it's a Gaines family tradition to have two Christmas trees each year. She has one to decorate in her usual sophisticated style. "But the tradition is the family tree," she explains. Gaines also told Yahoo about this special holiday tradition. She explained, "I have a big, monster tree that I put up which is 'Momma's tree' which means no one has fun with that. It's silver and it's all white. The tree that the kids love is the family tree." Chip adds that the kids decorate the family tree and "have all these crazy colors." Joanna explains that the tree usually displays "Ornaments from every school year. Every handmade Rudolph that doesn't look like Rudolph. We just laugh."
Next: Each child has a collection of these. 
3. The 'kiddos' get an ornament every year
In addition to all the decorations they make at school (and probably at home, too), the Gaines children all have their own supply of special ornaments. Joanna tells Western Mass News, "Every kid, every year from when they were born to now, every season of life that they're in, they get a special ornament that year. And so the kids' favorite thing is pulling out their box." They'll reminisce over each ornament and when they added it to the collection. As Joanna explains, those ornaments all go on the family tree. She says that the tree may feel a little "junky," because nothing matches, but "it's my favorite tree because of the memories."
Next: Chip loves this holiday tradition the most.
4. Chip loves going to get the Christmas tree with Joanna
From Chip's interview with Yahoo, it sounds like going to the tree farm to get the Christmas tree might be his favorite holiday tradition each year. "Getting the tree is a real event for Jo and I," he explains. "We love that part of the process. It's hauling it on the car, and it seems like it's billowing over — the whole experience we recall every year as one of our favorite parts of the season."
Next: The kids get to do this on Christmas Eve.
5. The children get to choose one gift on Christmas Eve
Another adorable holiday tradition that the Gaines family repeats each year? Chip and Joanna let each child choose one gift to open on Christmas Eve. She and Chip get the entire family matching pajamas, which they get to wear on Christmas Eve. "The kids love to slide across the floor, and then that night, I make cinnamon rolls with the kids." They save the cinnamon rolls for Christmas morning, and enjoy them first-thing in the morning.
Next: Chip and Joanna learned this adorable holiday tradition from Chip's dad.
6. They put wrapping paper up on the wall for the kids to burst through on Christmas morning
The next Gaines family tradition that Joanna describes to Western Mass News comes from Chip's dad. Each year when Chip was growing up, he'd decorate a wall in the family home. "He'd put paper up, so it'd look like a big present," Joanna explains. So Chip and Joanna do the same thing. They use wrapping paper to cover the opening into the room where the Christmas tree and all the presents are waiting. "The kids run through this, kind of like a football team," Joanna says. She adds that Chip "likes to start the morning off with a big rally and let those kids run through that paper!"
Next: Chip and Joanna split up decorating duties at the farmhouse.
7. Chip decorates the outside of the farmhouse while Joanna decorates the inside
Chip and Joanna clearly take a divide and conquer approach to many of their projects. That seems to include the intimidating endeavor of getting the entire farmhouse decorated for Christmas. Western Mass News learned from Chip that he takes care of decorating the outside of the farmhouse. Meanwhile, Joanna decorates the inside. If their skills on Fixer Upper are any indication, we bet that both the interior and the exterior of the farmhouse look fantastic every year.
Next: Joanna says this is her favorite holiday tradition of all.
8. Joanna's favorite holiday tradition happens in the kitchen
As for Joanna's favorite holiday tradition of all? It happens in the kitchen every year. Joanna tells PopSugar that she loves preparing holiday meals with her daughters. As she explains, "Our family loves to host dinner parties and small gatherings with friends during the Christmas season, and I always look forward to baking old family cookie recipes and mixing up delicious recipes with Ella and Emmie."
Next: Joanna also loves planning these each holiday season.
9. Dinner parties make another fun holiday tradition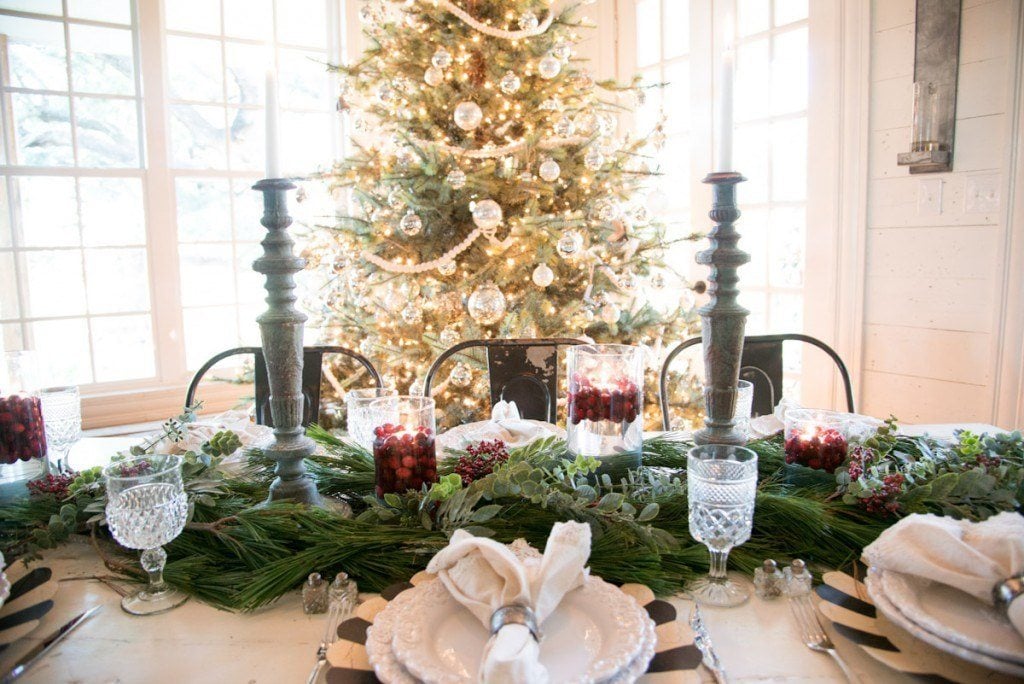 Joanna also seems to make a holiday tradition of hosting dinner parties. In fact, she writes on her blog," Hosting dinner parties is one of my favorite things to do — I love any opportunity to gather around a table and share a meal with friends and family." Joanna writes that whether the party has a long guest list or a short one, she always tries to keep things simple. She decorates with live and faux greenery, sets up a fun kids' table, and even offers a hot cocoa bar. She explains, "Celebrating each other and this holiday is the point of the gathering. Relax and appreciate the fellowship and the meaning of this special season with those who matter most."
Next: This element of Joanna's dinner parties has become a holiday tradition for the kids, too.
10. The hot cocoa bar seems to be a holiday tradition on regular days, too
Yahoo learned that the hot cocoa bar that Joanna mentioned in her entertaining tips also seems to be a holiday tradition on regular days at the Gaines family farmhouse. As the kids have grown older and more self-sufficient, Joanna's added some new traditions to the mix. "They're old enough to make their own thing of hot cocoa. On the [kitchen] island, we have this huge hot cocoa station where there's cocoa powder, marshmallows, and peppermint, and they've got their mugs. They come in and fill up the water and go heat it up, and read their books."
Next: Joanna always does this when she attends a party at someone else's home.
11. Joanna gives hostess gifts when she goes to a party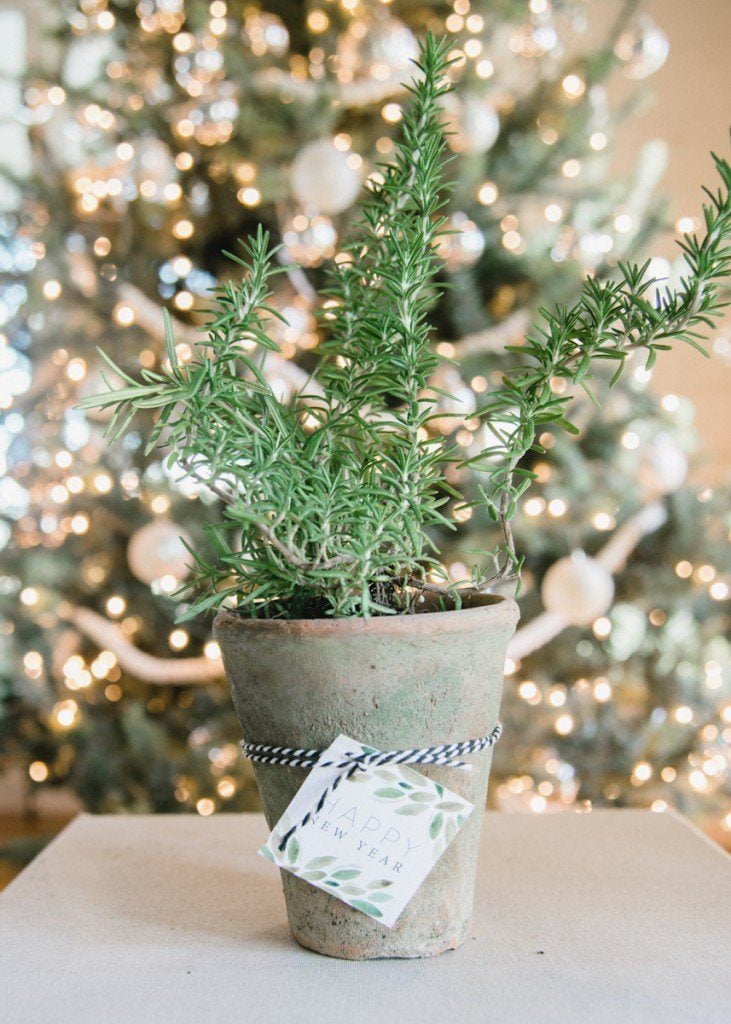 We'd imagine that the Gaineses get invited to plenty of holiday parties. And Joanna says she always makes a point of bringing a small gift to honor the host or hostess when she goes to a party. "There's so much thought and planning that goes into each party, and I never take that lightly," she explains. She often gives a rosemary plant or a sweet-smelling candle. Or, she brings fresh greenery from her garden in a vessel that the hostess will want to use long after the leaves have faded.
Next: This material always plays a part in Joanna's holiday decorations. 
12. She always hangs greenery around the house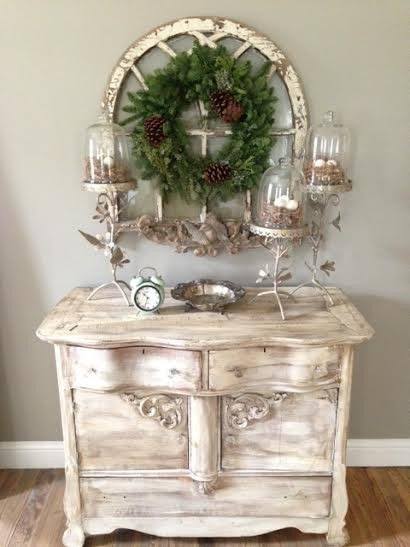 On her blog, Joanna explains that wreaths and other greenery are "a simple and beautiful touch for the holidays." It seems to be a holiday tradition in the Gaines household to deck the halls with wreaths, garlands, and other forms of seasonal greenery. Joanna writes, "Any place where I can add Christmas greenery I do, I probably go overboard with it. There's nothing like holiday greenery in your space that helps cozy up your home!"
Next: Joanna takes time to do this with the children.
13. To savor the season, Joanna does some crafts with the kids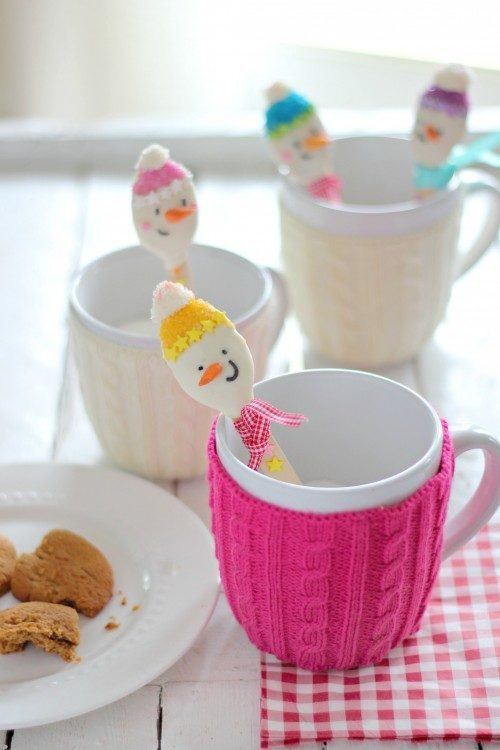 Joanna Gaines writes on her blog that it's important to "Take time to slow down during this busy season." In another post, she explains "I always try to do something special with the kiddos while they are on Christmas break. It's nice to slow down, make sweet memories and put aside the to-do list." She advises sitting down with the kids to do a fun craft project. One that she recommends? Her adorable gingerbread ornaments. "These adorable ornaments are meant to look like gingerbread dough, but made to last for years to come as they are less likely to break like the traditional gingerbread or cinnamon dough," she explains. Or, you can try your hand at her mini Christmas tree topiaries.
Next: Here's how Joanna likes to wrap gifts each year.
14. Joanna wraps presents in kraft paper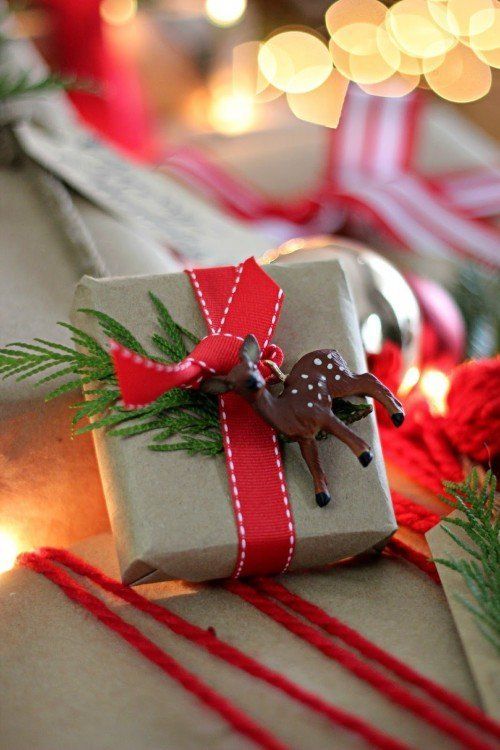 Do you always forget to stock up on Christmas wrapping paper until the last second, when it gets hard to find patterns that you love? Then you may want to take a cue from Joanna, who suggests keeping things simple by wrapping everything in brown kraft paper. You can spruce up each package with special additions like yarn tassels, personalized letters, toys and ornaments, or even DIY mistletoe gift toppers.
Next: The Gaines holiday traditions don't all involve Christmas.
15. The Gaineses have adorable Thanksgiving traditions, too
As People reports, the Gaineses also have a holiday tradition or two for Thanksgiving. They throw a Friendsgiving celebration, which they usually declare a potluck. Typically, Chip and Joanna go for a buffet-style setup, so that there's more room for eating at the dinner table. Joanna usually sticks with an easy and simple decorating scheme that incorporates some greenery. (Are you sensing a pattern?) And they usually send guests home with a small favor, like bulbs for planting or forcing during the holiday season.
Read more: Thoughts We All Have While Watching HGTV's 'Fixer Upper'
Check out The Cheat Sheet on Facebook!