Joanna Gaines Shares Tips on How to Decorate This Important Part of Your Home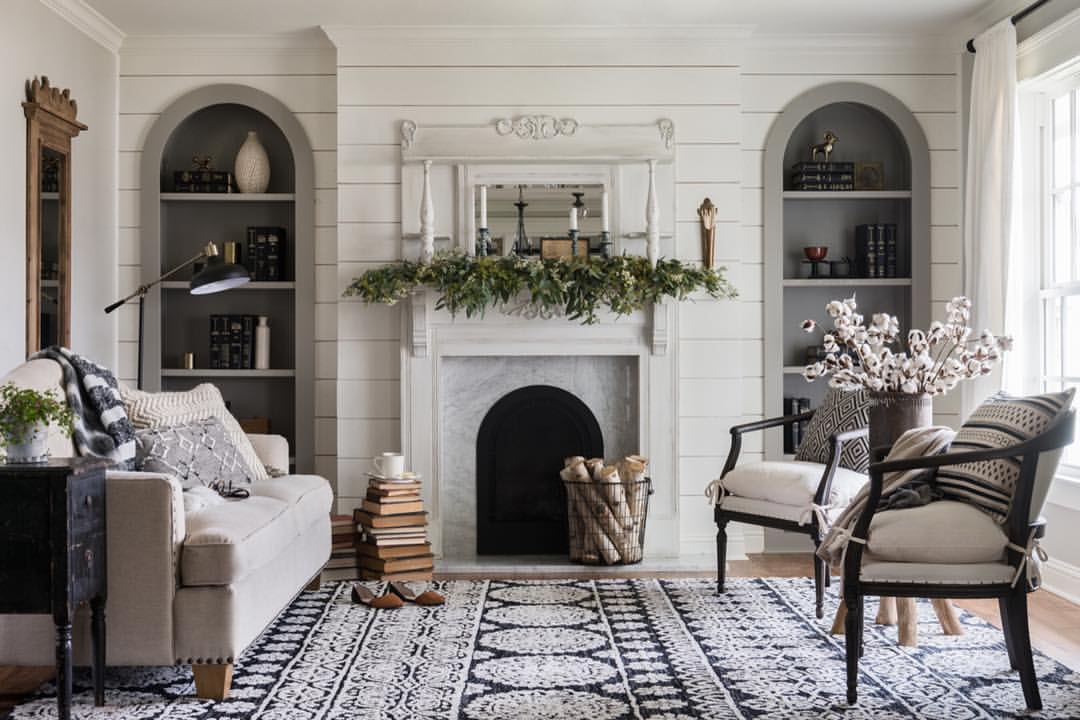 As the holidays approach, you're likely thinking of ways to decorate your home. Although it's not something you have to do, a thoughtfully designed space can make family gatherings just a little more special. Fixer Upper star Joanna Gaines shared a few tips on her blog for how to design a mantel. Here's what she had to say.
Showcase your personal style
In her Magnolia Journal blog, Joanna says a mantel is a perfect place to display items that reflect your personal style. For Joanna, the mantel is one of her favorite home features. This is because it offers a free space to present her unique design style:
To me, fireplaces have always symbolized a feeling of home and warmth, which makes them one of my favorite architectural features in a home. While a fireplace typically makes a statement on its own, I like to consider the mantel as a blank canvas where you can highlight your personality and design style. Even if you don't have a fireplace, a mantel on its own is an opportunity to showcase pieces that reflect who you are and what you love.
Keep the mantel type in mind
An important thing to remember is the type of mantel you have should play a role in how you design the space. Depending on your design choice, the material the mantel is made from could either clash or blend beautifully. Says Joanna in her blog, "as you go through each step, remember that the size of your mantel and the material it's made out of—like wood, stucco, or stone—are factors that play into the types of objects you should consider displaying."
Include an anchor piece
When planning the design for your mantel, make sure to include an anchor piece. Joanna describes an anchor piece as "a large object like artwork, a mirror, or wreath that functions as the focal point." She says she likes to start her design plan with the anchor, and then build from there.
Add height
Another tip Joanna gives is to include design details that have different heights. One example she gives is candlesticks and stacked books. This helps keep the display visually interesting. Says Joanna, "candlesticks will bookend the overall look while stacked books add height and bridge the distance between the other elements on your mantel. I typically incorporate antique books because of the aged aesthetic they add to the overall look, but you can also use newer books with clean lines for a more modern look."
Add layers
Make sure the anchor piece doesn't overshadow the mantel. You want to give each design element its own space to shine and add something unique. Joanna offers a suggestion for making sure the anchor piece doesn't dominate: "If your anchor piece seems to be dominating the mantel, layer other visually interesting details in front of it, such as family photos, artwork, or more personal items, like framed handwritten letters, kids' drawings, or a favorite quote." You can see the rest of Joanna's tips over at The Magnolia Journal blog.
Check out The Cheat Sheet on Facebook!