Joel Osteen Opens Houston Church to Flood Victims After Criticism
Pastor Joel Osteen has opened his Lakewood Church in Houston to Hurricane Harvey evacuees in need of shelter, after receiving criticism amid reports the 16,800-seat megachurch's doors were closed.
Around 11 a.m. Tuesday, Osteen made the announcement on Twitter that the church is open, adding that he and his co-pastor and wife, Victoria Osteen, "care deeply about our fellow Houstonians."
Victoria and I care deeply about our fellow Houstonians. Lakewood's doors are open and we are receiving anyone who needs shelter.

— Joel Osteen (@JoelOsteen) August 29, 2017
The news of the church opening its doors was also announced on the Lakewood Church Twitter account. This post also stated the church is "receiving supplies such as baby food, baby formula, and other shelter needs."
Lakewood is receiving people who need shelter. We are also receiving supplies such as baby food, baby formula and other shelter needs.

— Lakewood Church (@lakewoodchurch) August 29, 2017
The scathing comments on social media began showing up after the church posted on Facebook Sunday that the arena was inaccessible due to the severe flooding. Comments were posted by Facebook users posted blasting the church's decision not to open its doors.
"If you guys at Lakewood cared half as much about your own people as you do your Sunday offerings, you'd definitely have those doors open," commented a Facebook user named Gary D. Coleman. Others posted comments of a similar nature.
Others took to Twitter to voice their criticism:
Joel Osteen won't open his church that holds 16,000 to hurricane victims because it only provides shelter from taxes. #HoustonStrong

— Alan Spencer (@MrAlanSpencer) August 28, 2017
Others, in defense of the church, pointed out that the building was initially flooded and unable to shelter evacuees.
Seriously quite sickening when people spread negative news without knowing the situation. This is the situation of our church @lakewoodch pic.twitter.com/0KKBmu6hW8

— Lynne G. Caine (@heyitslynneg) August 28, 2017
Others on social media questioned why the 54-year-old pastor has yet to donate any funds to the relief effort. Celebrity Net Worth estimates Osteen's net worth to be $40 million and lists him as the fifth richest pastor in America.
Osteen inherited Lakewood Church when his father, the church's founder, died in 1999. Weekly attendance went on to increase sharply, from around 5,000 attendees to more than 50,000. In 2005, the church moved to the former Compaq Center in Houston, which had been home of the NBA's Houston Rockets. The building subsequently underwent a $75 million renovation which included addition of two waterfalls and concert-style lighting, reported USA Today.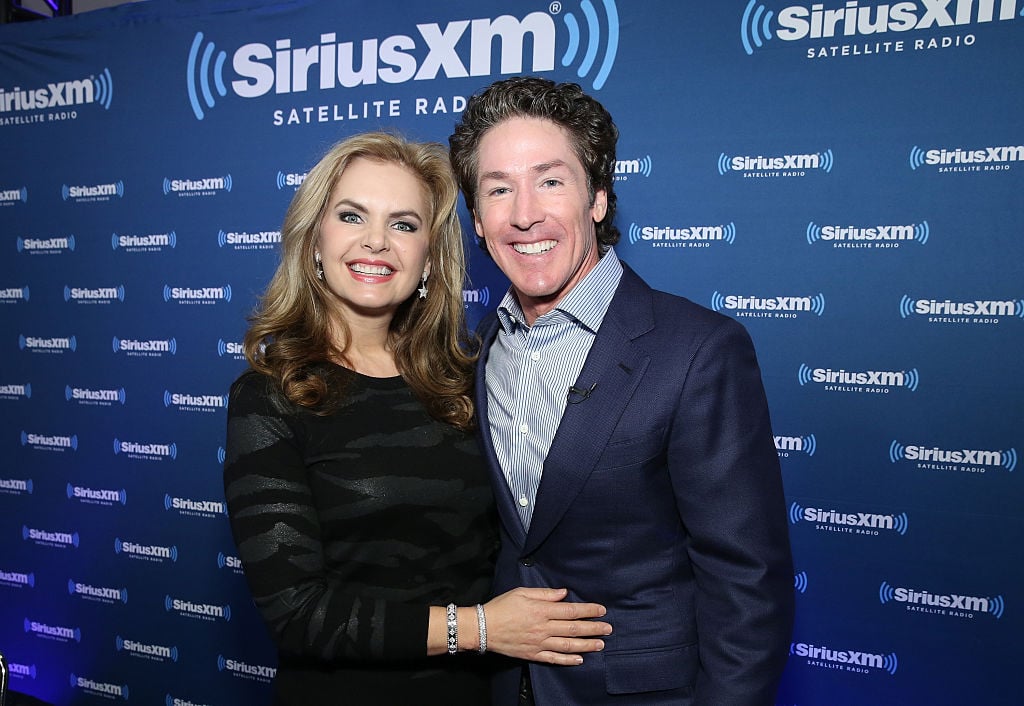 In related news, various celebrities have donated money to hurricane victims. Houston Texans defensive end J.J. Watt's fundraising effort for Harvey relief surpassed the $2 million goal on Monday. Others stars who have donated to Harvey victims include comedian Kevin Hart, the Kardashian family, and country singer Chris Young. Singer Beyonce, a Houston native, announced Tuesday she will be working with her charity to assist those affected by flooding in the city.