Karen Pence Called Donald Trump Names Most of Us Are Thinking
President Donald Trump has recently questioned the validity of the infamous Access Hollywood tape, Newsweek reports. Back when it first leaked, the "grab them by the p***y" claims rocked the Republican establishment and threatened the Trump campaign. But according to reports, it hit no one harder than Trump's running mate, Mike Pence. That is, until you hear his wife's opinion of the now-president.
1. Pence lost it — and Trump almost lost his VP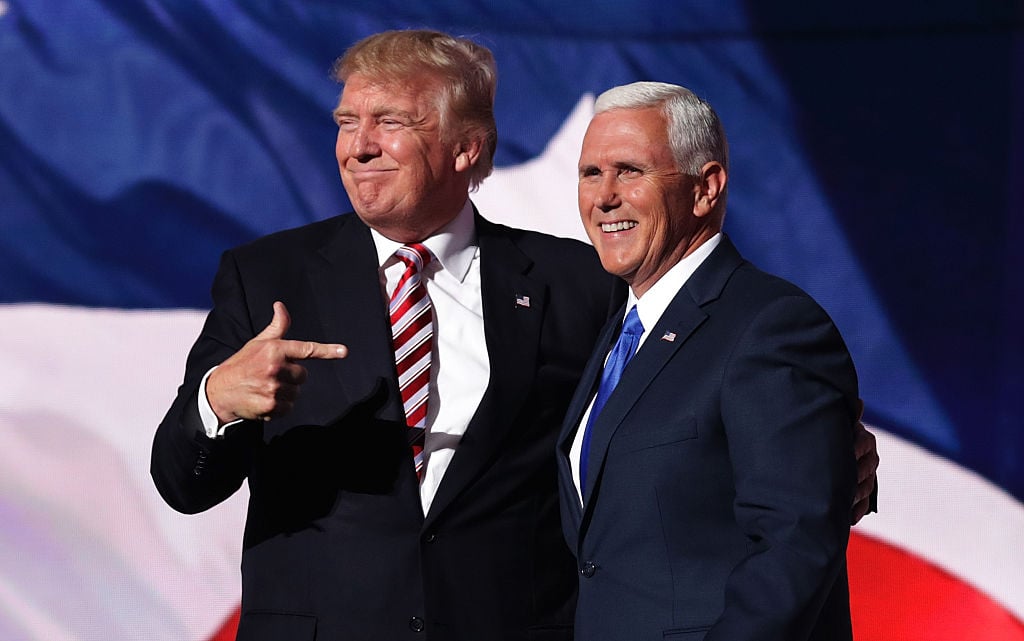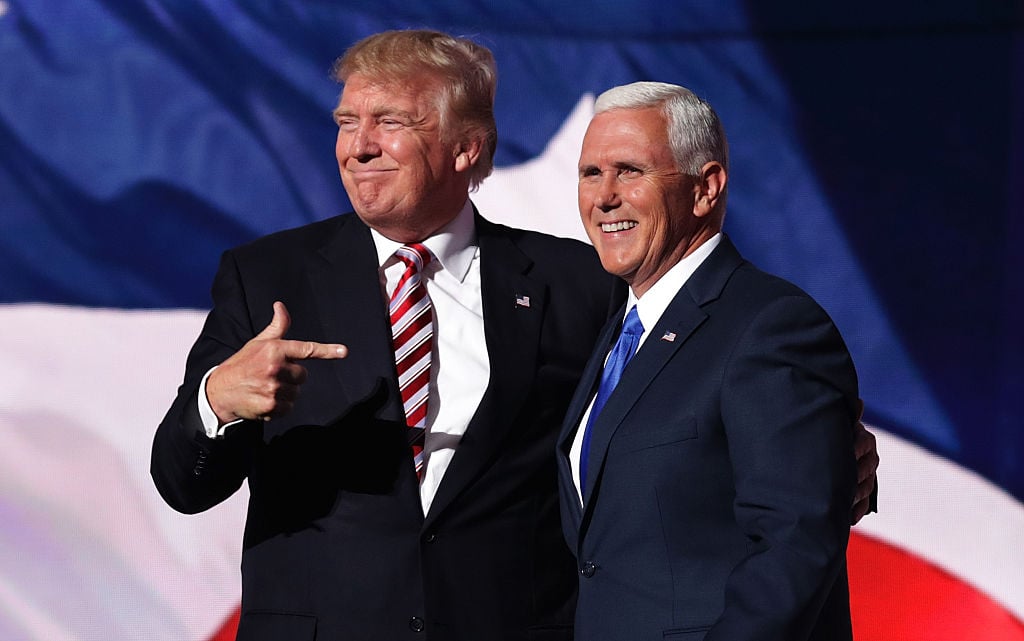 The tape, which came out four weeks before the 2016 election, drove a rift between Trump and Mike Pence. The now-VP was "beside himself," the Associated Press reports. Trump assembled his senior advisers, including Reince Priebus, then the chairman of the Republican National Committee. Preibus told Trump he would "lose in a landslide" unless he resigned. He also floated the possibility of Pence taking over, with former Secretary of State Condoleezza Rice stepping in as his running mate.
That never happened, but the fact that he did not leave the campaign points to some surprising facts about the vice president himself.
Next: The reason he stayed points to some interesting traits.
2. Evangelical Christians couldn't design a more fitting leader than Pence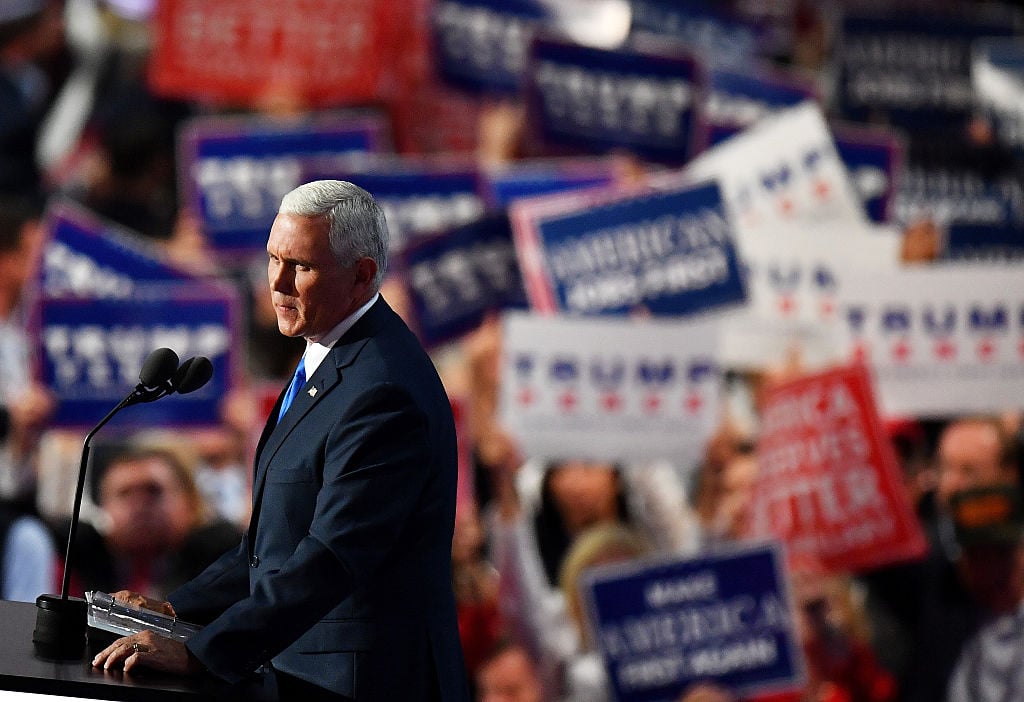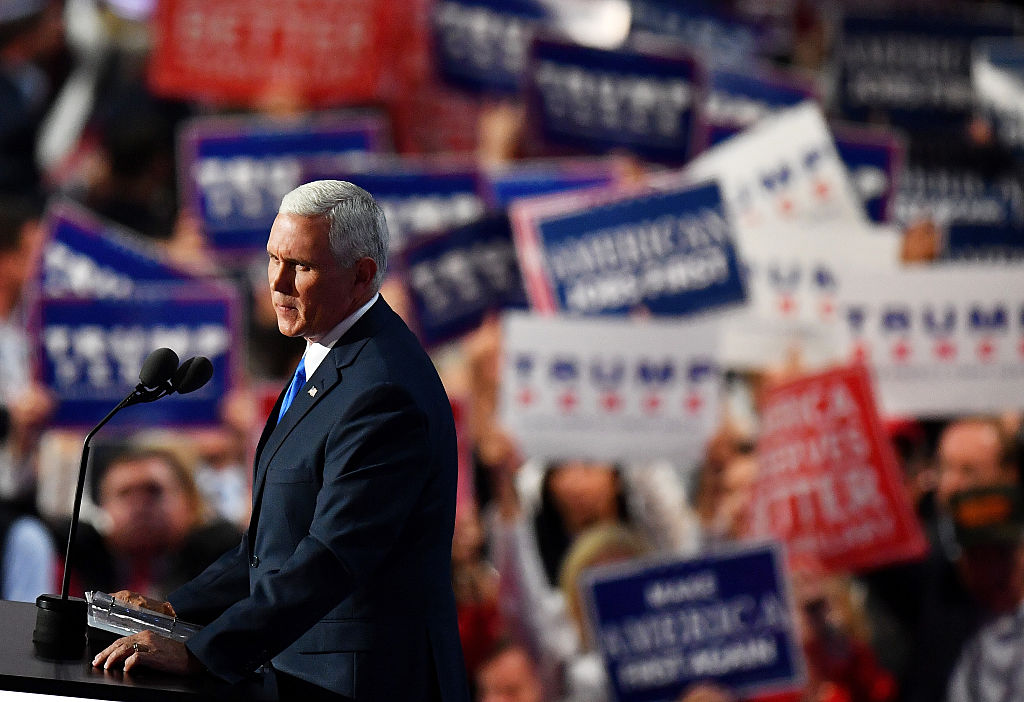 "Mike Pence is the 24-karat-gold model of what we want in an evangelical politician," Richard Land, the president of the Southern Evangelical Seminary and one of Trump's faith advisers, told The Atlantic. "I don't know anyone who's more consistent in bringing his evangelical-Christian worldview to public policy." Part of that worldview includes what Christians call "servant leadership." That means Pence serves his leader — no matter what.
Next: Is he a yes-man, or a savvy servant?
3. The VP serves Trump in a uniquely Christian capacity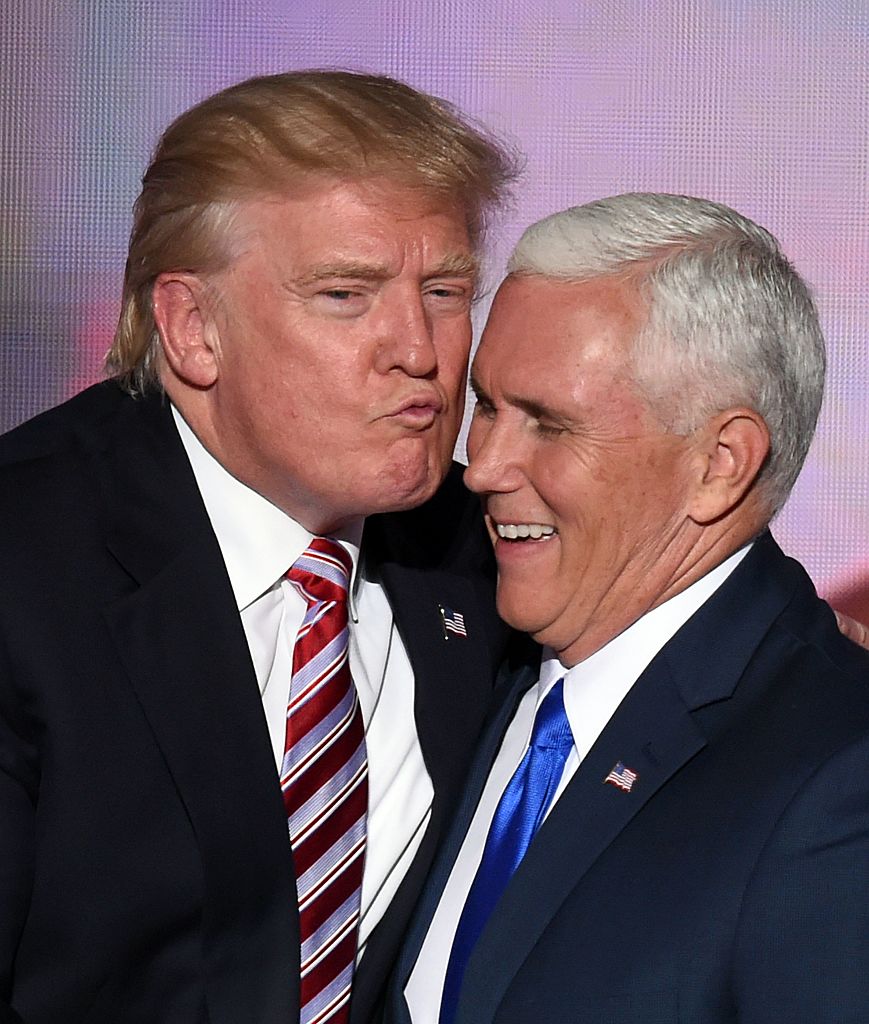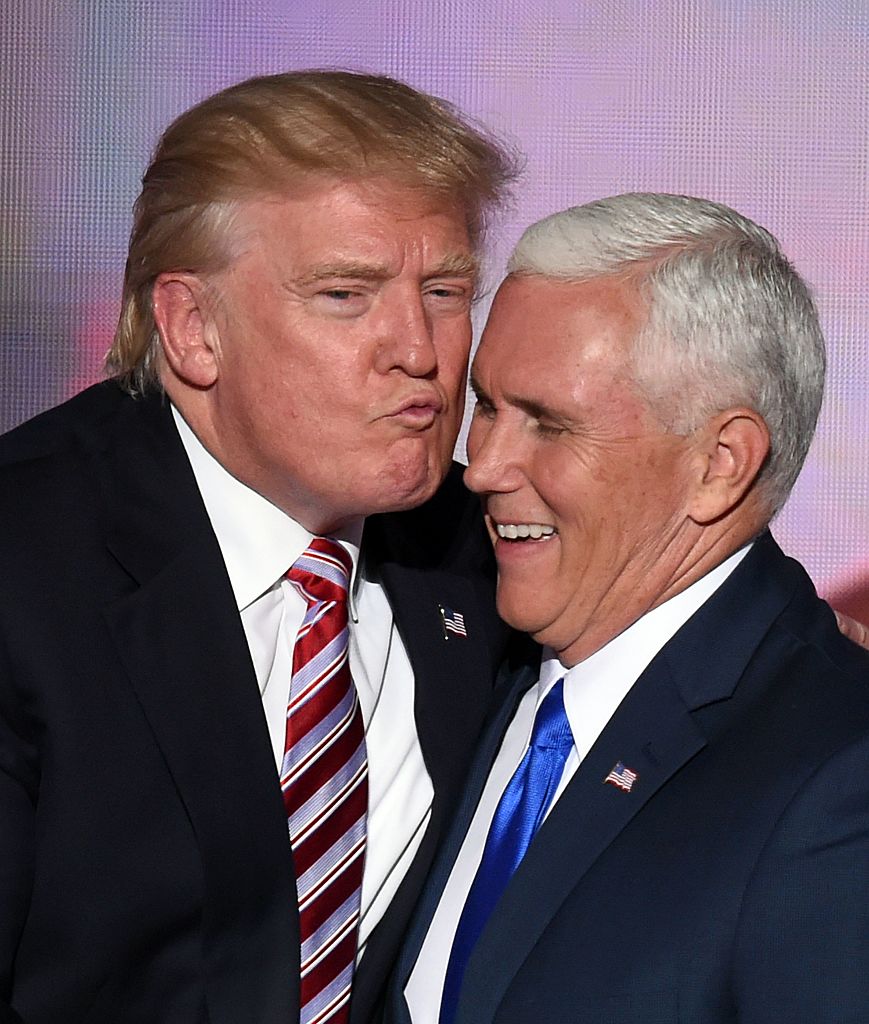 When Trump earned criticism for describing white nationalists as "very fine people," Pence assured the world that he is actually a man of great decency. After Trump asked him to attend a football game just to walk out in counter-protest of police brutality protests, he jumped to it.
Marc Short, a longtime adviser to Pence and a fellow Christian, explains the vice president's servitude as rooted in the Bible. He points out that Jesus teaches, "Whoever wants to become great among you must be your servant, and whoever wants to be first must be your slave."
Next: Who else is the vice president a slave to?
4. Pence has ties to GOP mega-donors as well as the religious right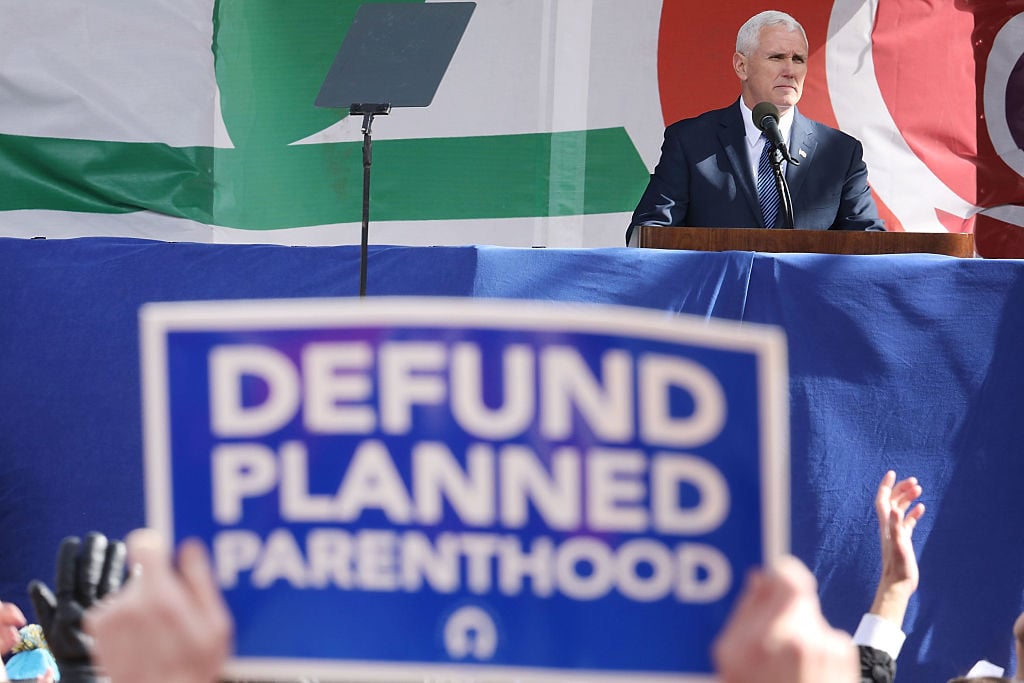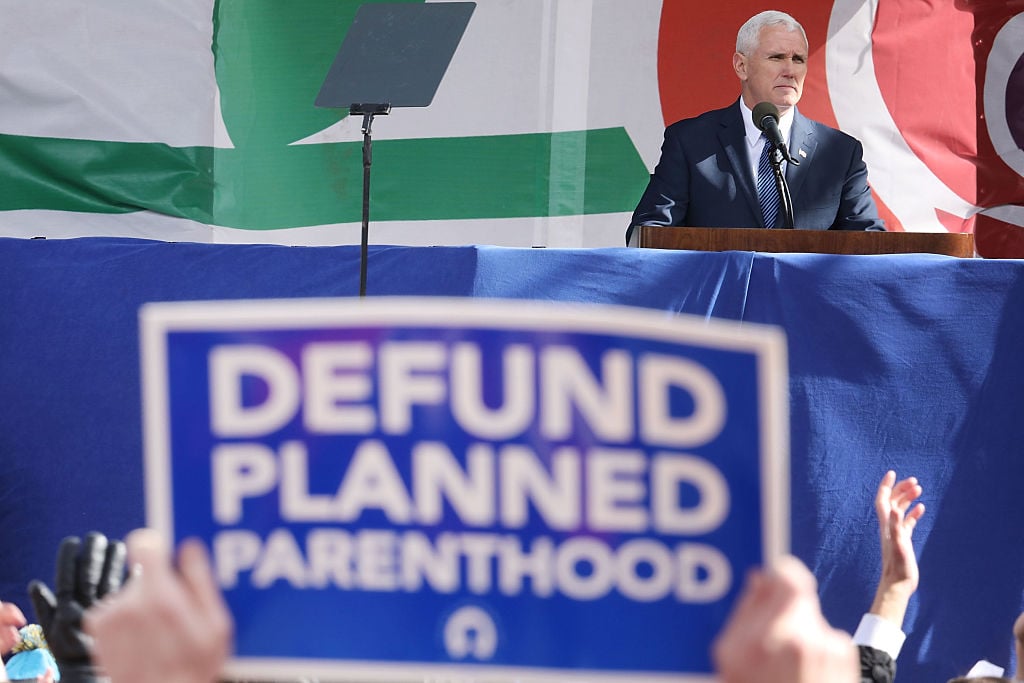 The New Yorker extensively documented his close ties to the Koch brothers and other wealthy GOP donors. Those did not hurt his chances of landing the VP spot. But he also retains close ties to evangelical Christians. In 2011, as he began plotting a presidential run in the upcoming election cycle, Pence met with Ralph Reed, the evangelical power broker, to seek his advice. He represents a direct line from that base to the president himself.
That may explain Trump's ratings with that demographic. He won a mind-boggling 81% of white evangelicals' votes, more than any GOP presidential candidate ever. While his national approval rating sits below 40% and falling, it remains high with evangelicals. Poll after poll finds his approval rating among white evangelical Christians in the high 60s.
Next: Is it just Pence the white evangelicals love?
5. Did liberals create the evangelical crisis?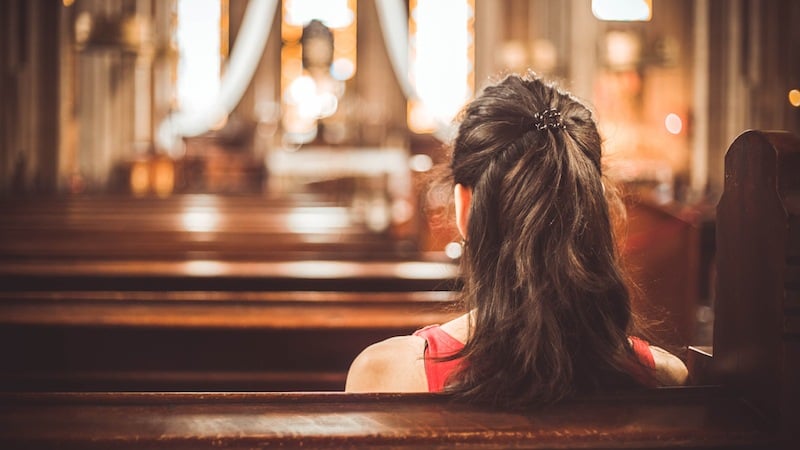 For a lot of white conservative Christians, recent years have brought a slew of losses. Conservative Christians lost the battles over school prayer, sex education, and pornography censorship, not to mention equal rights for LGBT people. In 2017, white evangelicals actually believed that Christians face more discrimination in America than Muslims.
"Many evangelicals were experiencing the sense of an almost existential threat," Russell Moore, a leader of the Southern Baptist Convention, told The Atlantic. That feeling of persecution drove them to the voting booths, and right into the pair's base.
Next: One aspect of Trump's leadership especially appeals.
6. The religious right drank the Trump Kool-Aid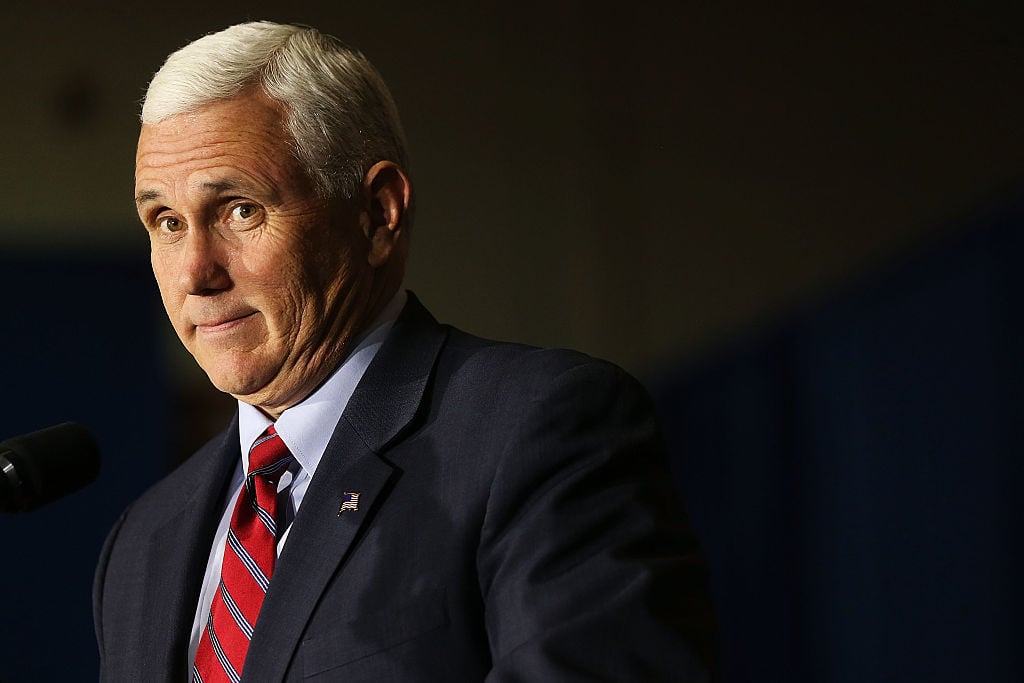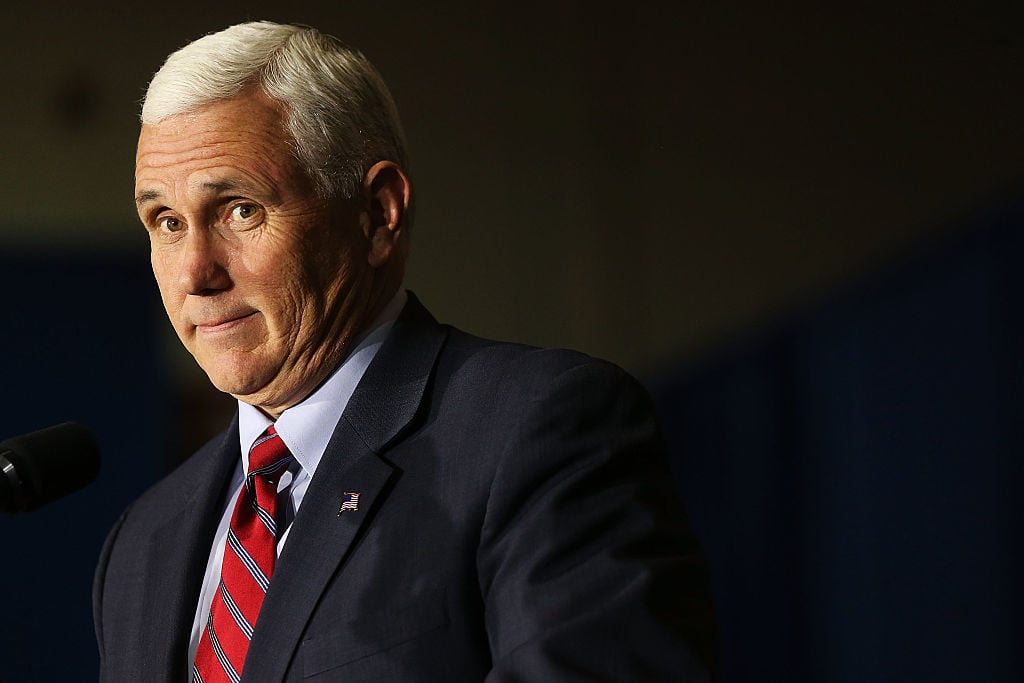 Pastor Ralph Drollinger, for example, caught Trump's attention in December 2015, when he called for a takeover on the radio. "America's in such desperate straits — especially economically — that if we don't have almost a benevolent dictator to turn things around," he said. "I just don't think it's gonna happen through our governance system." Now Drollinger runs a weekly Bible study in the West Wing.
It's anyone's guess whether Christians are just biding their time, waiting for the vice president to take over. And at one crucial moment, he seemed poised to do just that.
Next: Remember that time Pence got ambitious?
7. The vice president once weighed a Trump coup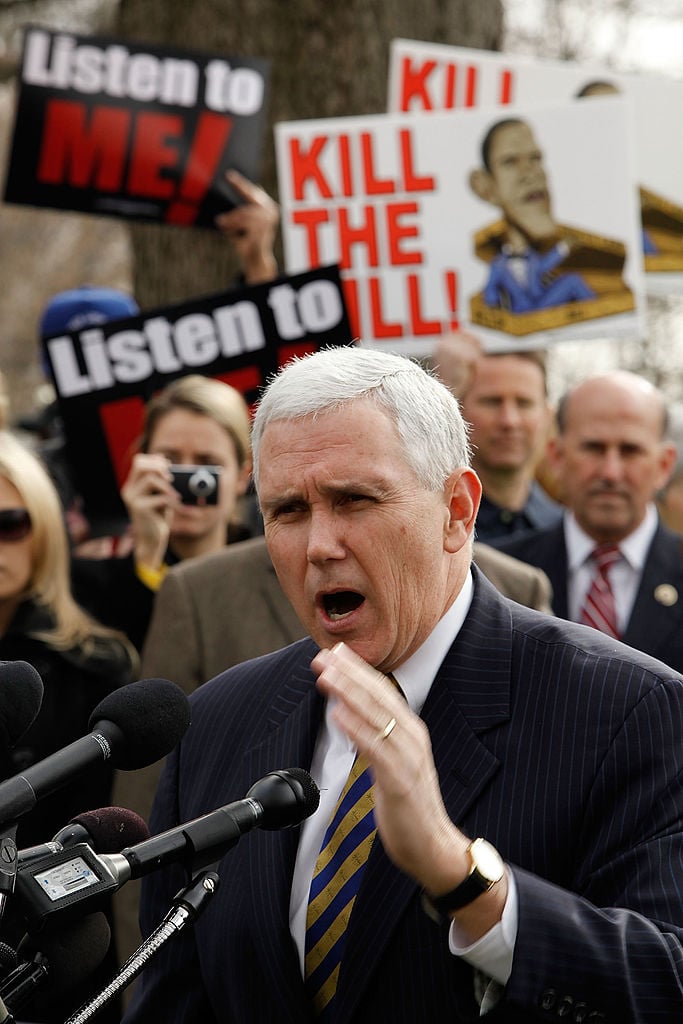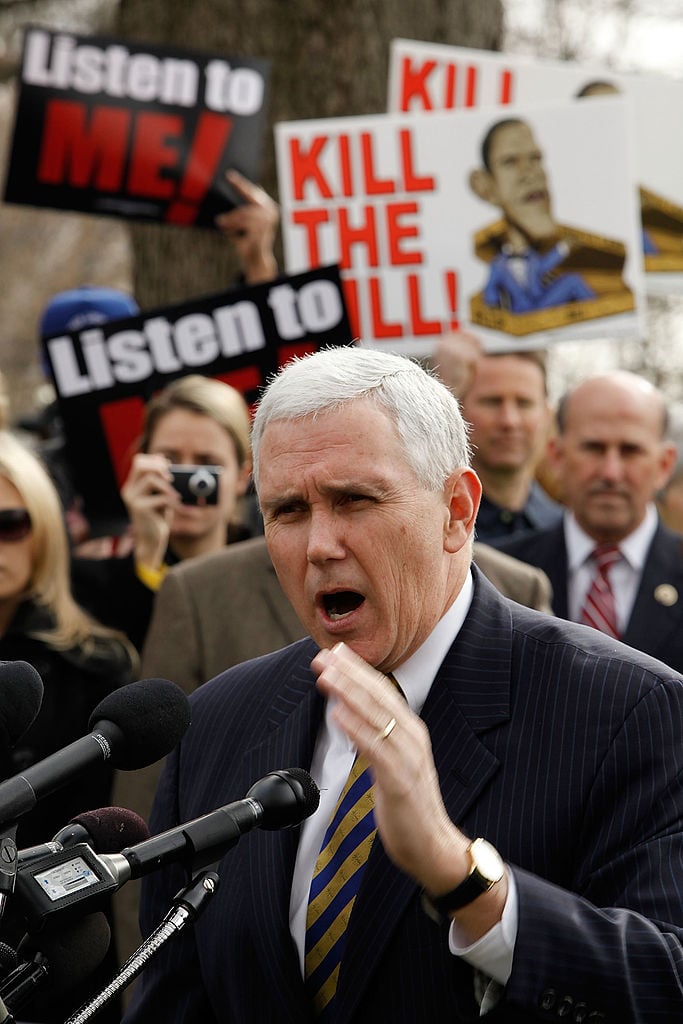 After the Access Hollywood tape came out, he reportedly sent Trump a letter saying he needed time to decide whether he could stay with the campaign. According to several Republicans familiar with the situation, he did not think about dropping out so much as taking over. Within hours of The Washington Post's bombshell, Pence made it clear to the Republican National Committee that he would take Trump's place as the party's nominee.
When The New York Times reported Pence appeared to consider a 2020 presidential bid, he denied the "disgraceful and offensive" story. But senior GOP Senate aide told The Atlantic pundits miss the forest for the trees. "It's not a matter of when Republicans are ready to turn on Trump," the aide said. "It's about when they decide they're ready for President Pence."
Next: The vice president and his wife differ on their perception of Trump.
8. The vice president defends the president's bombast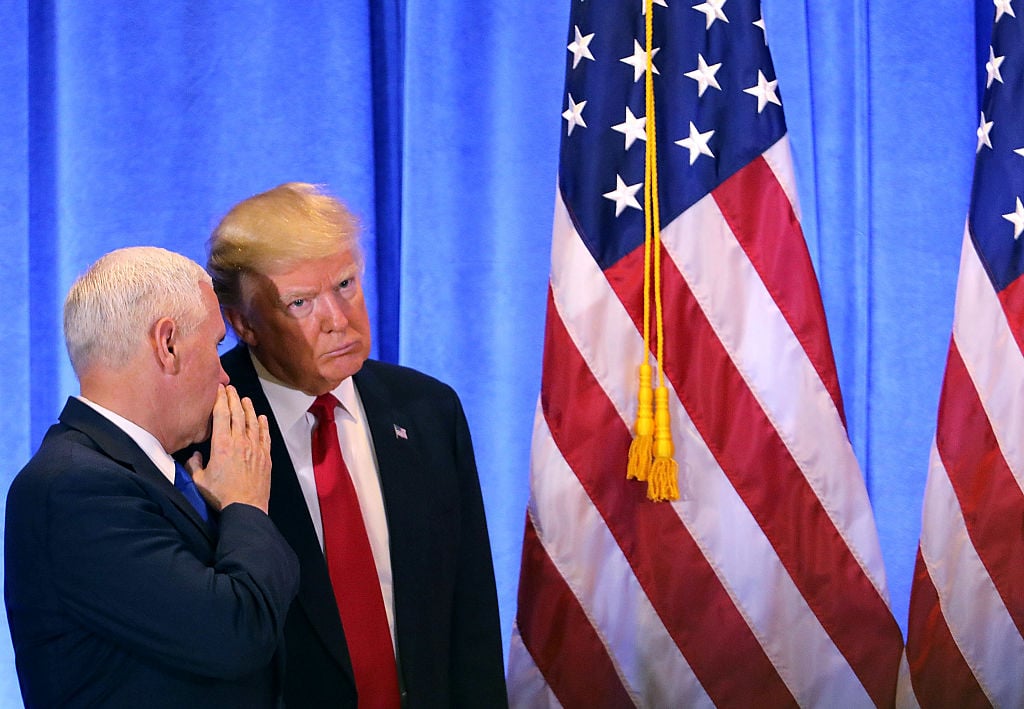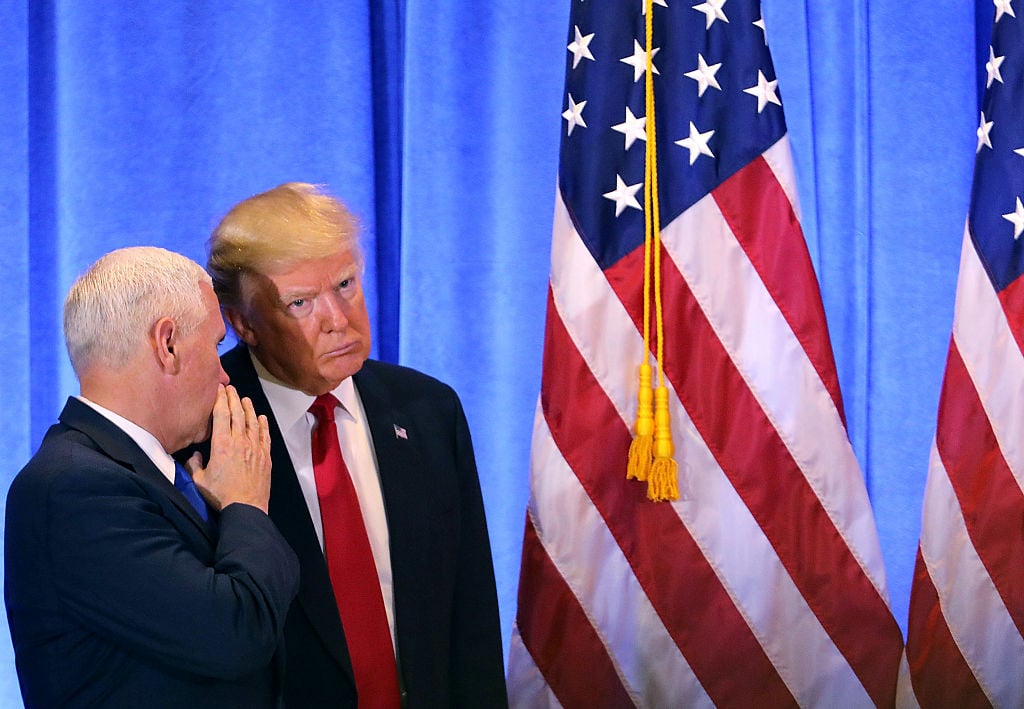 Pence chalked Trump's Access Hollywood comments to "just talk," in a now-characteristic defense of his boss. "What he's made clear is that was talk, regrettable talk on his part, but that there were no actions, and he's categorically denied these latest unsubstantiated allegations," Pence said. "The Donald Trump that I've come to know … is someone who has a long record of not only loving his family, lifting his family up, but employing and promoting women in positions of authority in his company," he added. Some of his old friends shake their heads at Pence's "servant leadership," in this regard.
Scott Pelath, the Democratic minority leader in the Indiana House of Representatives, said watching the VP vouch for Trump made him sad. "Ah, Mike," he sighed. "Ambition got the best of him." As one former adviser marveled, "The number of compromises he made to get this job, when you think about it, is pretty staggering."
Next: Karen Pence did not hold back when she criticized Trump.
9. What does Pence's wife really think?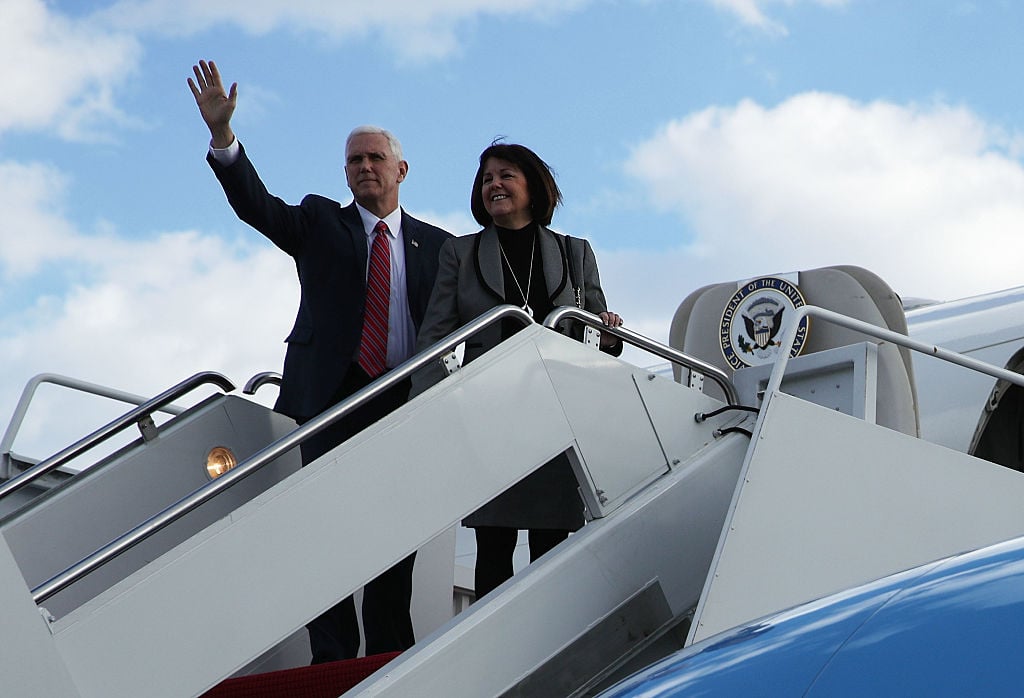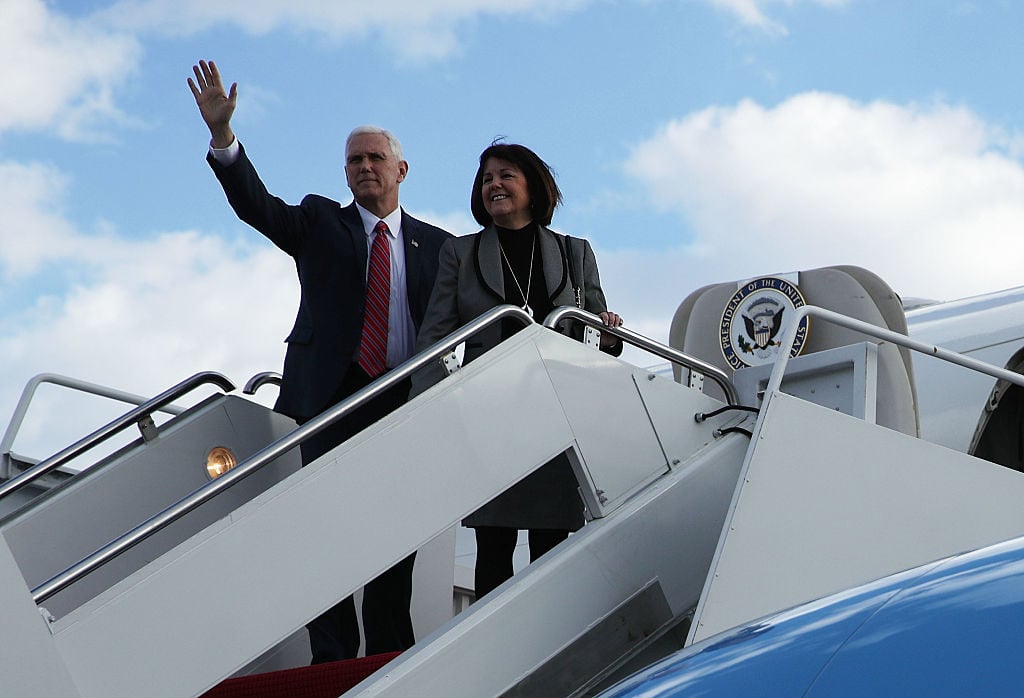 "Karen [Pence], on the other hand, was 'disgusted'" by the tape, a former campaign aide told The Atlantic. "She finds him reprehensible — just totally vile," the aide said. Pence's press secretary — surprise, surprise — denied that claim in a tweet. "Regarding The Atlantic's tired, false claim about the VP during the campaign — we denied this in the article and deny it again today. Didn't happen."
Pence's press secretary seeks to keep her in line with her husband's unequivocal support for the president. The optics on a future president's wife criticizing the current one breaks with Mike Pence's own style. Of course, given Pence's attitude toward women as a whole, the quick shut-down comes as no surprise.
Follow The Cheat Sheet on Facebook!