Kellyanne Conway Might Actually Say More Insane Things Than Donald Trump
In yet another contentious interview with CNN's Chris Cuomo, President Donald Trump's counselor Kellyann Conway yet again flubbed her words. According to Newsweek, that prompted Cuomo to ask if she spoke "Trump's English." When Cuomo pressed her on the government shutdown, Conway accused Cuomo of being "mad tonight." When he protested that he just wanted to ask her the next question, she shot back, "No. You're trying to ask and answer it. So which role is whom?"
"Which role is whom?" he asked. "What is that, Trump English?" Conway routinely speaks in confusing, often downright contradictory statements on behalf of the president. You won't believe some of the stuff that comes out of her mouth.
1. She would rather judge Trump's intentions than his words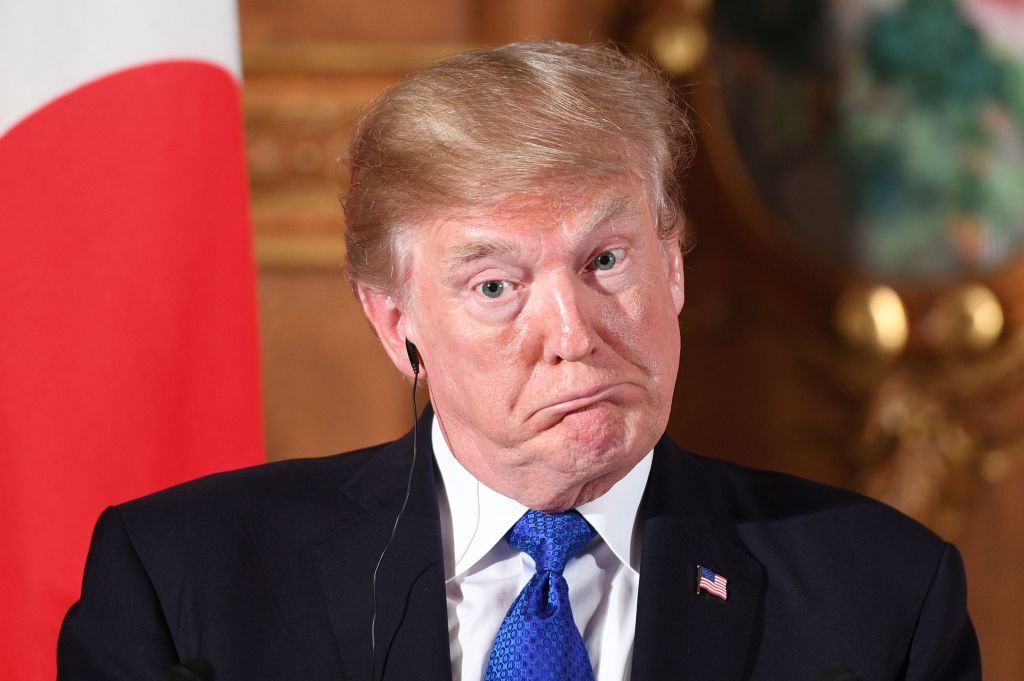 Conway once insisted that Trump should be judged by "what's in his heart" rather than "what's come out of his mouth." At the time, she wanted the press should take Trump's word for it when he says he did not mock a reporter with a disability at a November 2015 rally. Trump appeared to mock New York Times reporter Serge Kovaleski, who has a congenital condition that restricts his mobility.
Meryl Streep brought up the issue again at the Golden Globes, calling it "the one performance this year that shocked me." Trump shot back by calling her "one of the most over-rated actresses in Hollywood" and a "Hillary flunky who lost big." What's in his heart seems pretty clear, Conway.
Next: This word salad makes very little sense, even in context.
2. What does this even mean?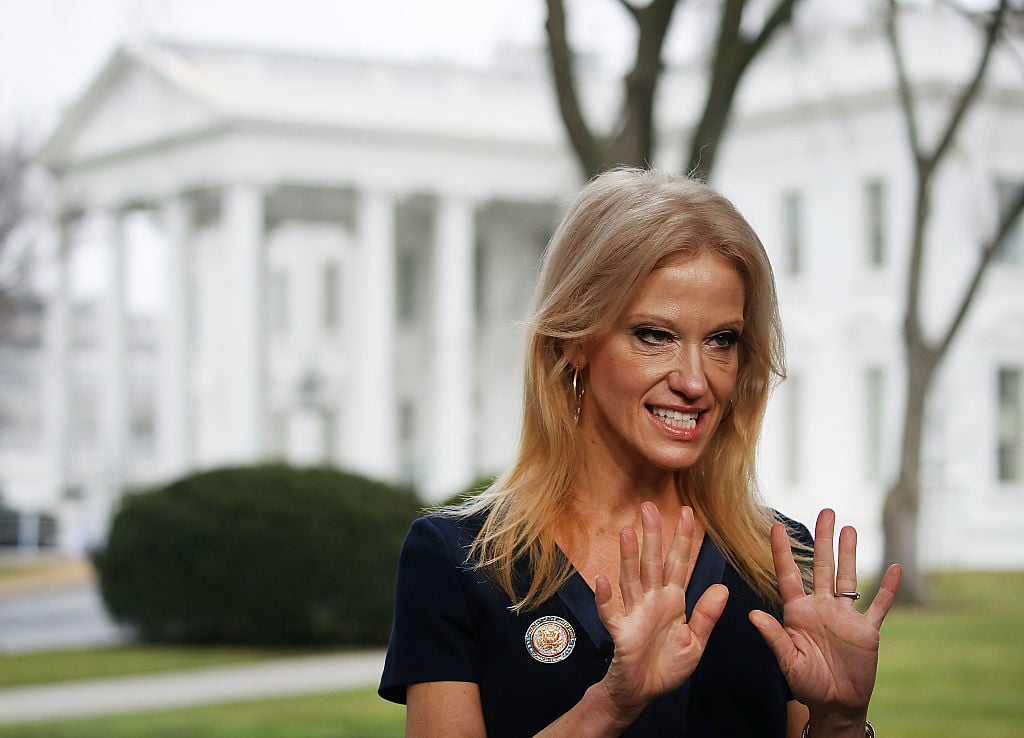 When discussing Trump's executive orders as compared to President Barack Obama's, Conway spewed a virtually unintelligible sentence. She told The Atlantic, "But the difference is that — it depends on the issue. Is it something that should be legislatively fought? And now that we have a government that functions that way, this president is taking the reins and doing that—operating, in part, that way." Right. OK.
Next: Conway has some strong feelings on the Women's March, too.
3. She opposes feminism but loves 'femininity'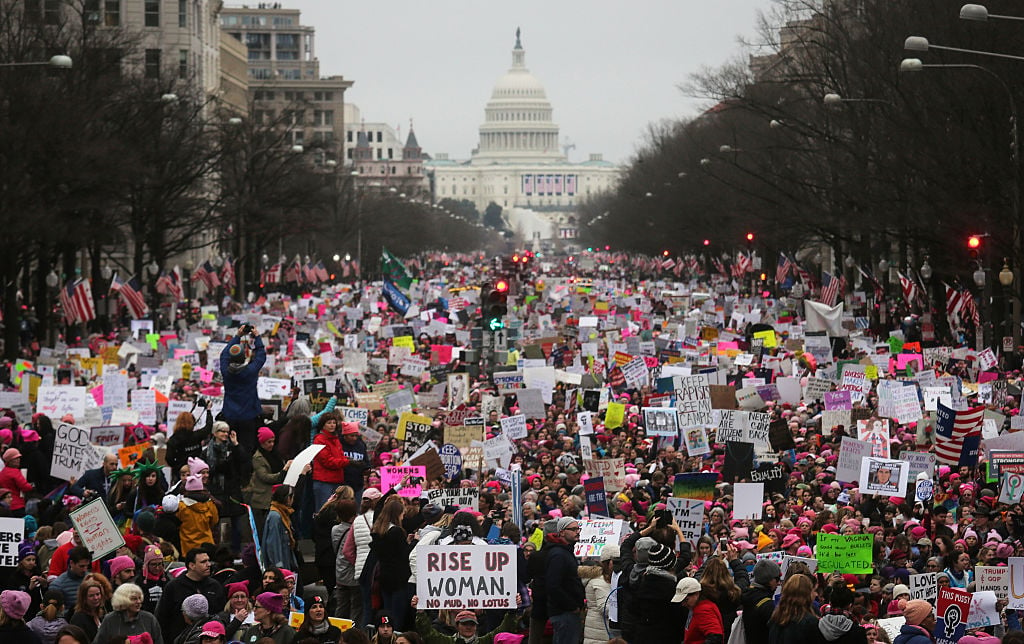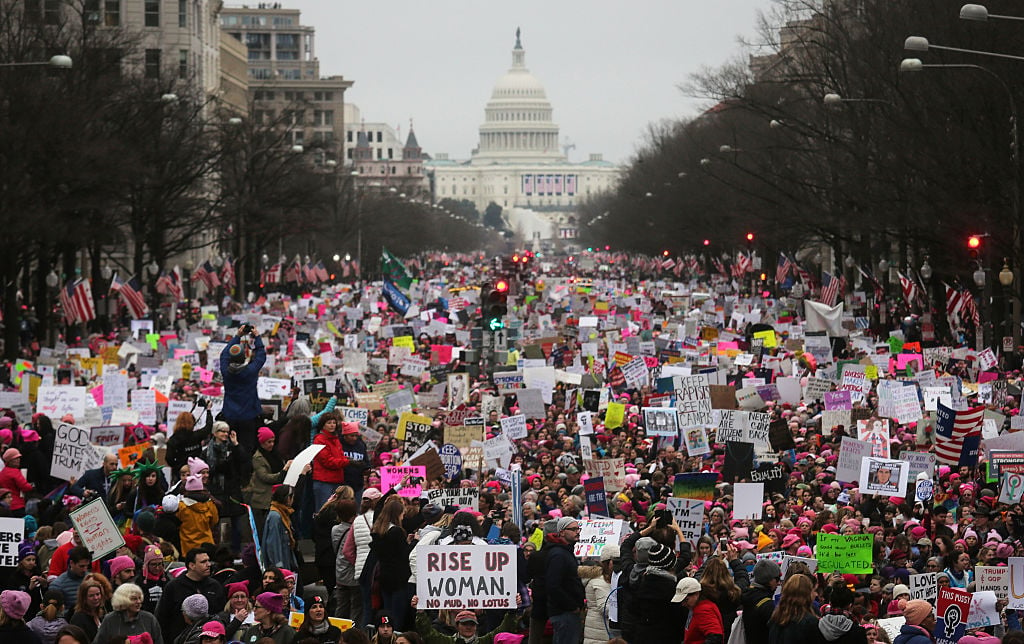 Conway does not consider herself a feminist because she considers it anti-male and anti-abortion, according to The Washington Post. "I look at myself as a product of my choices, not a victim of my circumstances," she said. Both the 2018 and 2017 Women's March got a shoulder shrug from Conway. "Marching on the Mall with vagina hats on?" she said. "Your mom must be so proud."
Next: This take on Trump certainly stands in a league of its own.
4. Conway considers Trump 'restrained'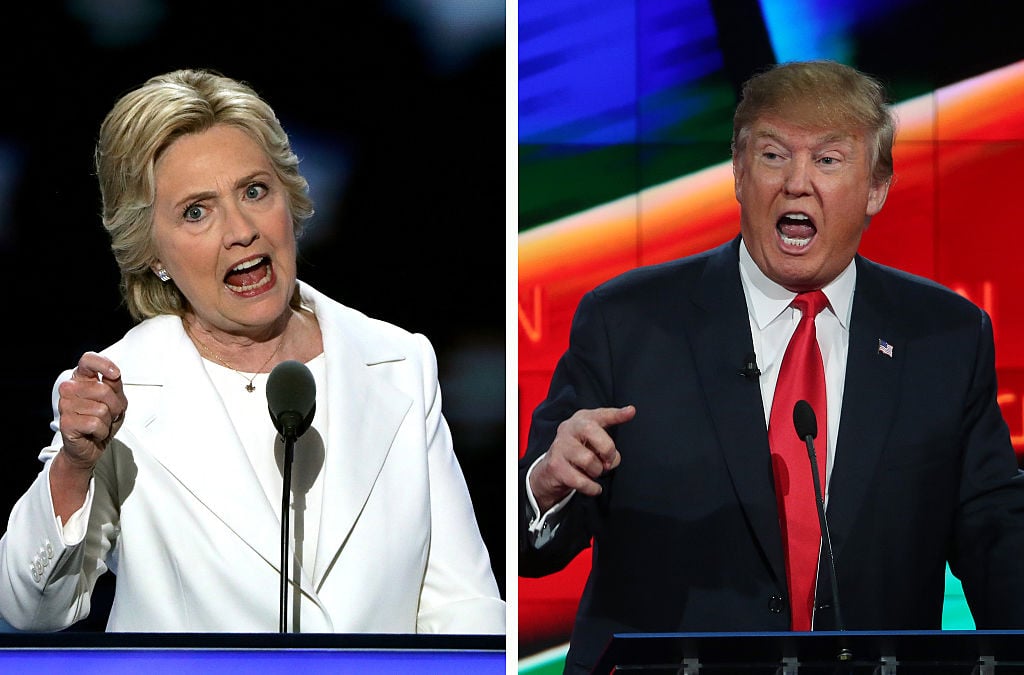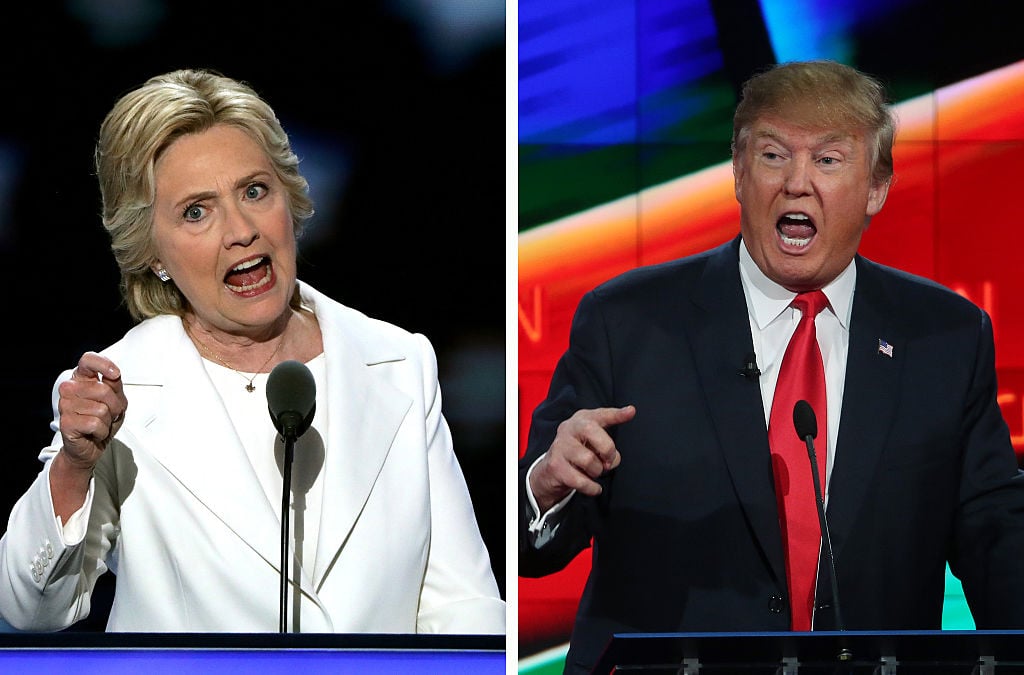 The president's chief counselor also called Trump 'restrained' in The New Yorker, when discussing a debate with Hillary Clinton. "He restrained himself, and you know what? Restraint is a virtue, and it is certainly a presidential virtue, and I think many voters today, particularly women, probably saw that and respected that a great deal." While most people agree that restraint does represent a great virtue for a president, most would not apply it to the Tweeter-in-Chief.
Next: When Trump attacked this world leader, she spun it.
5. Trump and the pope? Same level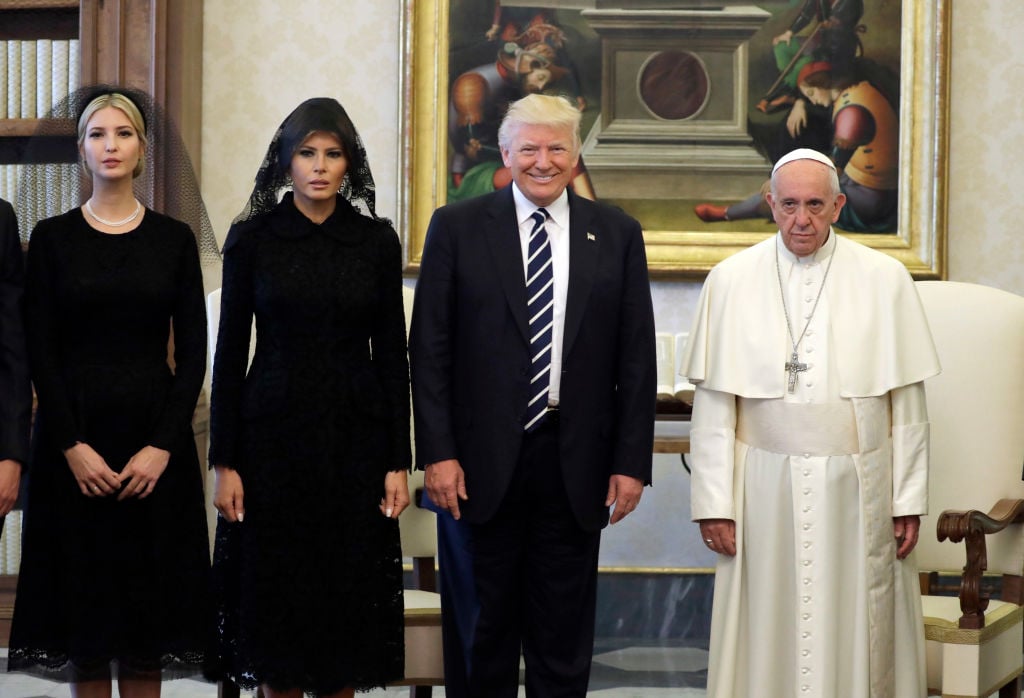 After Pope Francis visited Mexico and made a stop at the border with the United States, Trump called him "political." The pope, for his part agreed. He said, "Thank God he said I am a political man. Because Aristotle defines a human being as a political animal: At least I am a human being. … And a person who only thinks about making wall, wherever it may be, and not building bridges, is not a Christian."
Conway, of course, found a way to turn Trump picking a fight with the pope into a positive. "Oftentimes, Mr. Trump punches down," she said. "I actually think the Pope is punching up or punching across, if you will, if you're Mr. Trump."
Next: Conway revealed some interesting paranoia about these common kitchen gadgets.
6. Our microwaves spy on us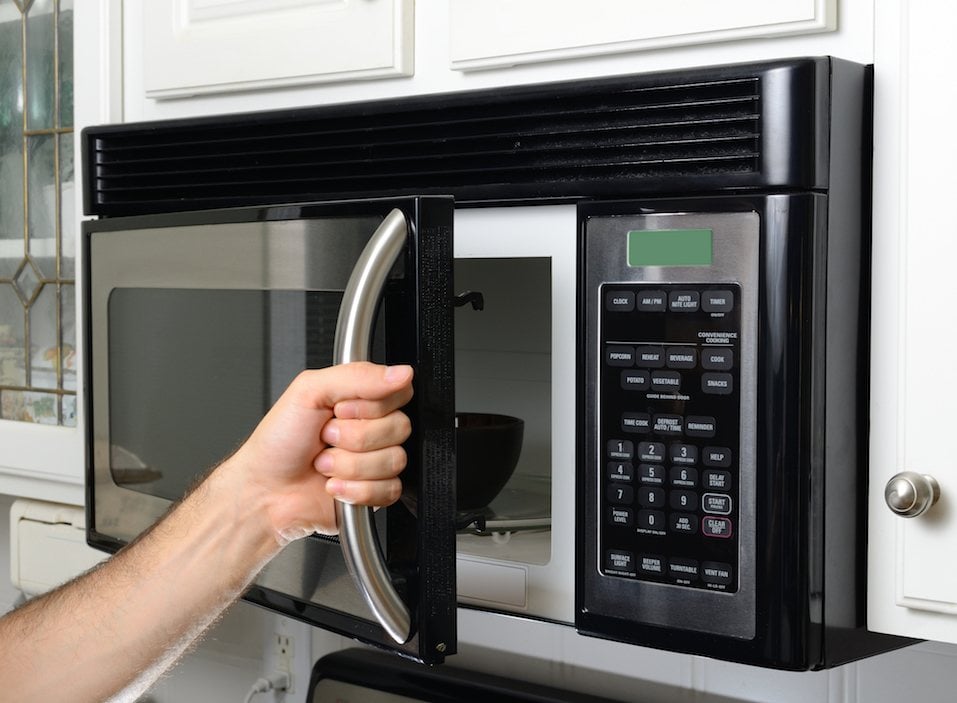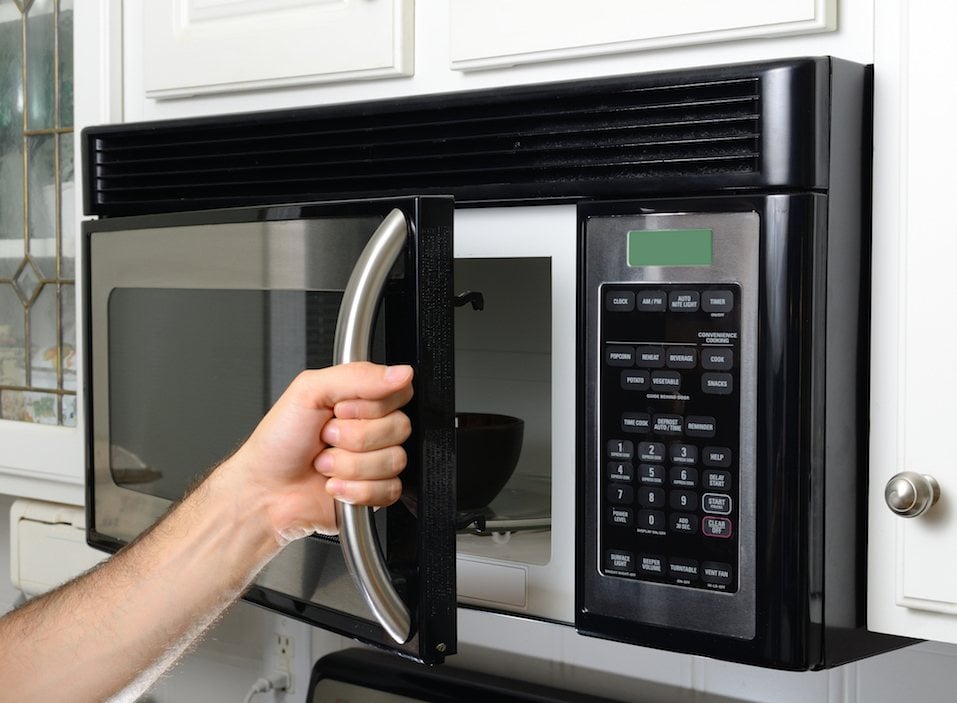 In an interview with hometown paper The Bergen Record, Conway discussed whether Trump's wiretap claim distracted from his official White House business. "There are many ways to surveil each other now, unfortunately," she said. "There was an article this week that talked about how you can surveil someone through their phones, certainly through their television sets, any number of different ways. And microwaves that turn into cameras, et cetera. So we know that that is just a fact of modern life."
Next: Conway also interprets her job in an interesting way.
7. Facts? Not her job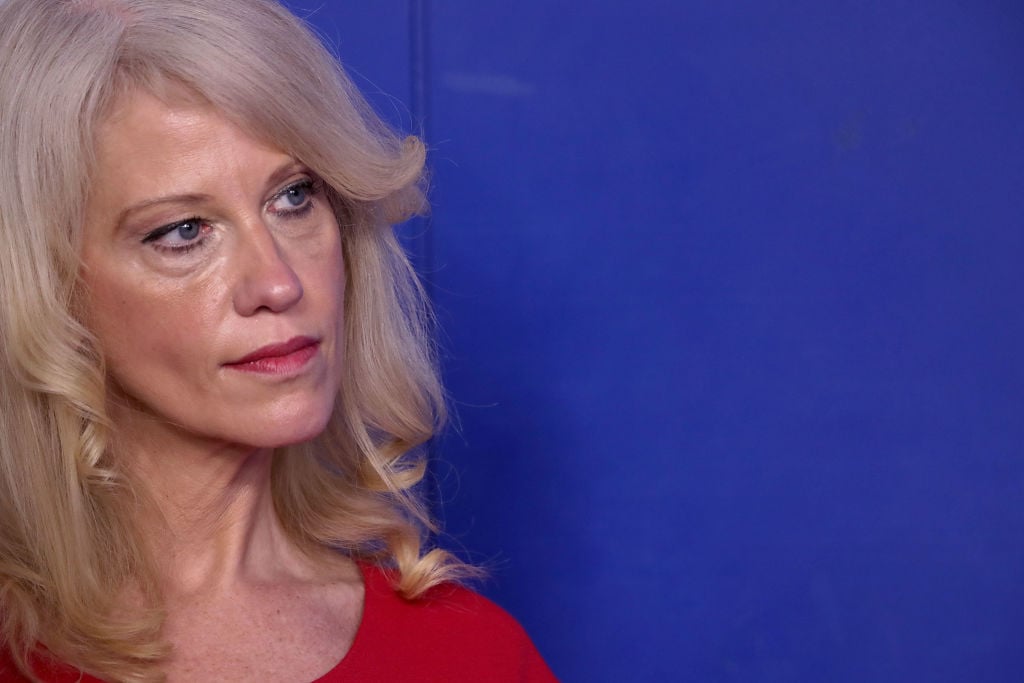 When talking about the wiretaps on CNN's New Day, Conway explained that she should not have to worry about finding the evidence. "I'm not in the job of having evidence," she said. "That's what investigations are for." She echoed that sentiment in a Good Morning America segment, too. On NBC's Today, she also said the White House would wait to see what lawmakers found.
Next: This popular Trump topic apparently never comes up. 
8. Nobody talks about Clinton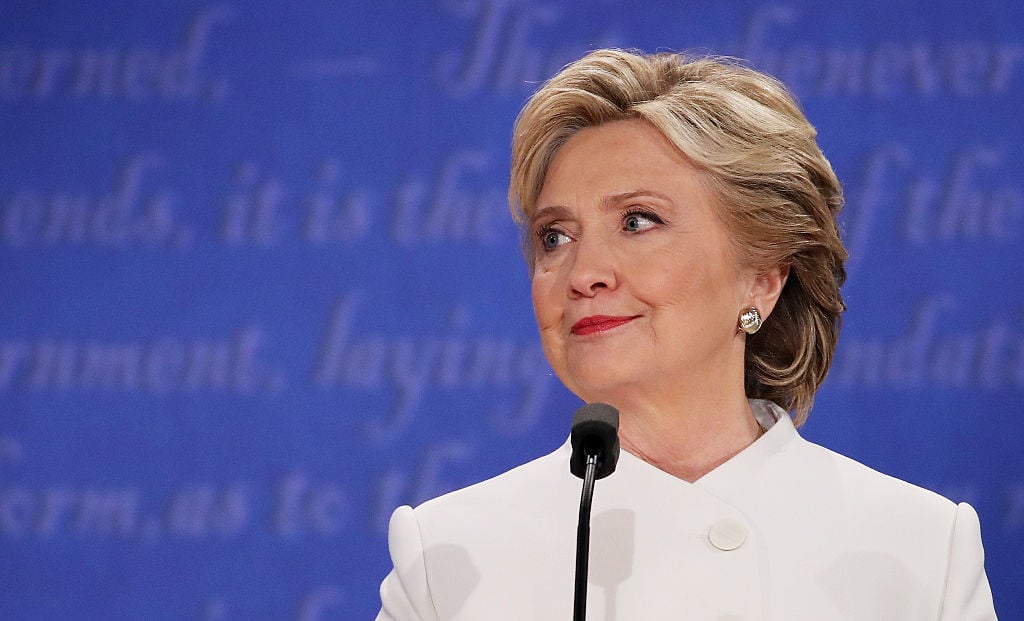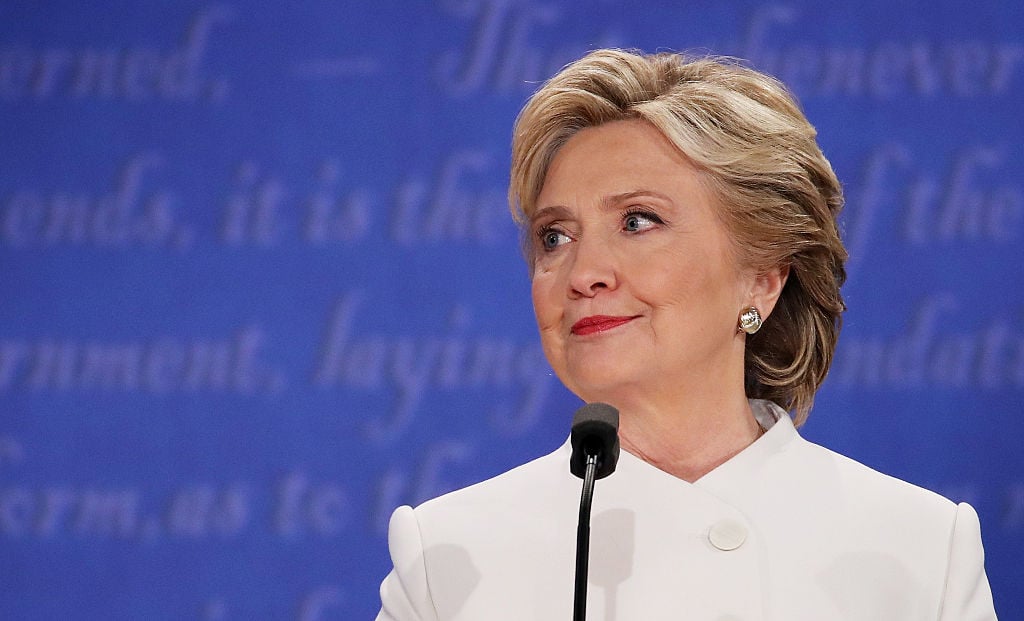 In a heated discussion with Chris Cuomo on CNN, Conway pivoted to Clinton during a conversation about Russia's alleged attempt to influence the election. Just hours after Trump last tweeted about Clinton — one more in the more than 80 times he's done so — she claimed the name does not come up in the White House. "Nobody here talks about her," she said. "Hey Chris, nobody here talks about Hillary Clinton here." Maybe she should have checked her boss's Twitter feed before making that allegation.
Next: According to the anti-feminist, she tried to get the Weinstein effect going.
9. Conway tried to start #MeToo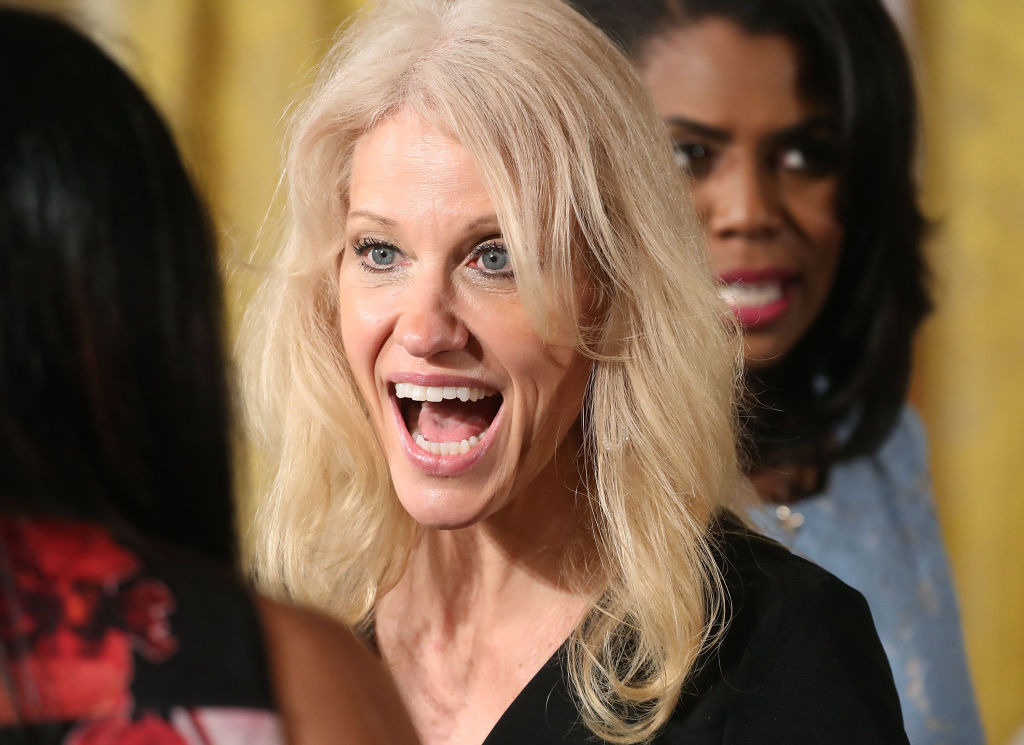 Trump's counselor also wants credit for trying to start the conversation around sexual misconduct during the 2016 campaign. She said that she tried to make this topic an issue a day after the Access Hollywood tape leaked. "I'm so glad that women on the left, particularly on Capitol Hill, are now coming forward and want to have hearings and are swearing under oath and getting people to come forward," she said. "That's great. I tried to do it 13 months ago; nobody wanted to listen to me because of the campaign I was managing."
Next: The point person for the opioid crisis has a shocking stance on drug use.
10. Don't want to overdose? Don't start using
Conway spoke to Fox News about a Trump speech on the subject, offering her own solution to the opioid crisis. According to her, Trump "echoed the message that many health care providers and elected officials say, which is the best way to stop people dying from overdoses and drug abuse is by not starting in the first place." Too bad a lot of officials say it isn't that easy.
Next: According to Conway, addicts just need this one thing.
11. Addicts just lack willpower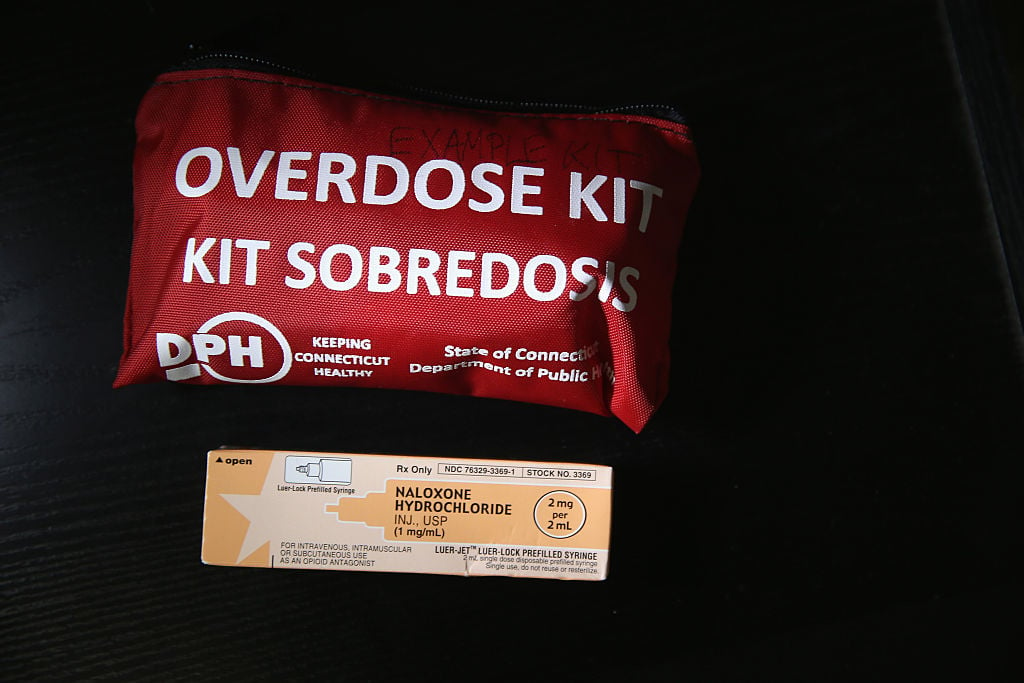 In an interview on ABC News, George Stephanopoulos asked Conway how then-proposed cuts to Medicaid in the GOP healthcare proposal would affect those suffering from addiction. He asked Conway why the White House, at that time, failed to increase funding for the opioid crisis. "It takes money, and it also takes a four-letter word called 'will'," Conway replied. Never mind that doctors maintain willpower has little to do with addiction.
Next: Conway also criticized the White House hiring process.
12. Getting a job in the White House has too many 'hoops'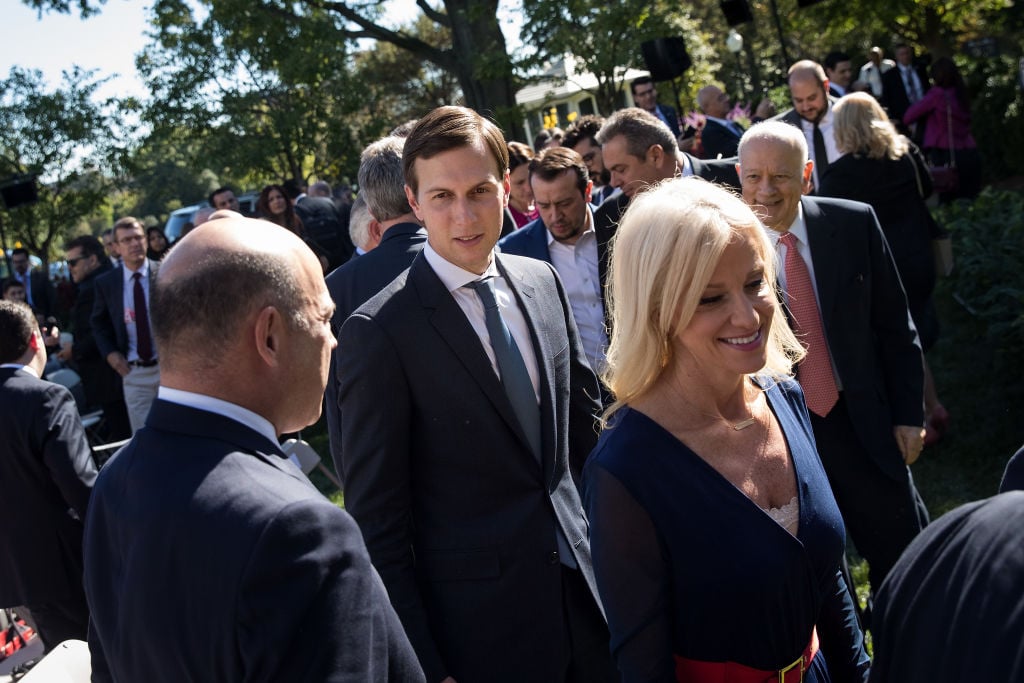 According to NPR, Conway told Fox & Friends Thursday that the Trump administration's hiring efforts got slowed down by pesky ethics rules. She said new hires feel hindered by the "hoops you have to jump through" to comply with Office of Government Ethics rules. "There are so many qualified men and women who wanted to serve this administration and their country who have been completely demoralized and completely disinclined to do so, based on the paperwork we have to put forward, divesting assets," Conway said.
Next: The president's mouthpiece wants to stick to the party line.
13. She wants to talk about 'real things'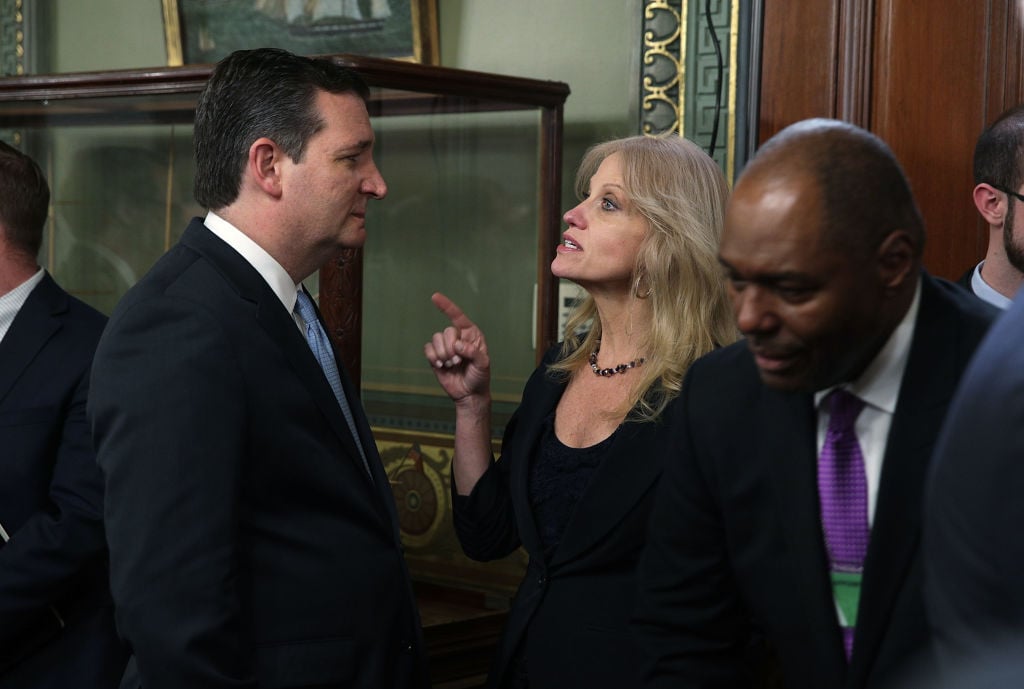 CNN reports that Conway said she's "not inspector gadget" when asked about wiretapping at Trump Tower. She also sparred with Cuomo when he suggested she intended to cast doubt on the investigation. "I'm allowed to talk about things in the news without you questioning anyone's personal integrity," she said. When pressed, she subsequently responded, "Let's talk about real things, not fantasy things."
Next: Sticking to the facts makes less sense when you consider this now-famous flub.
14. In fact, facts don't even exist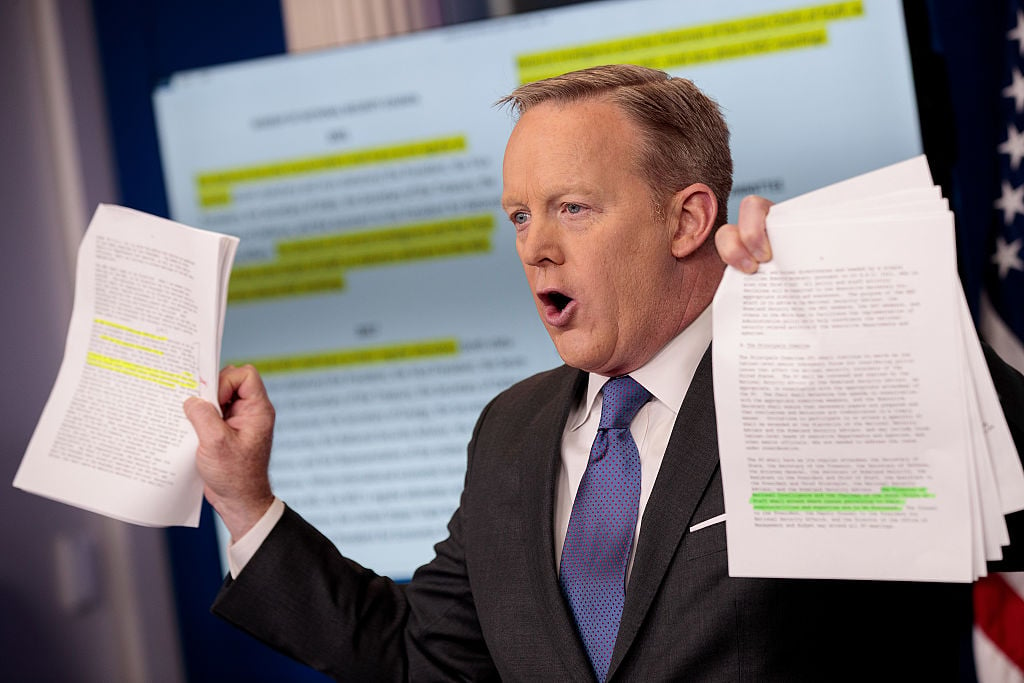 "Sean Spicer, our press secretary, gave alternative facts," Conway said during an interview on NBC's Meet the Press the day after the inauguration. She later said she meant to say "alternative information," but that doesn't actually sound much better.
Next: We all remember this total fabrication.
15. The infamous Bowling Green Massacre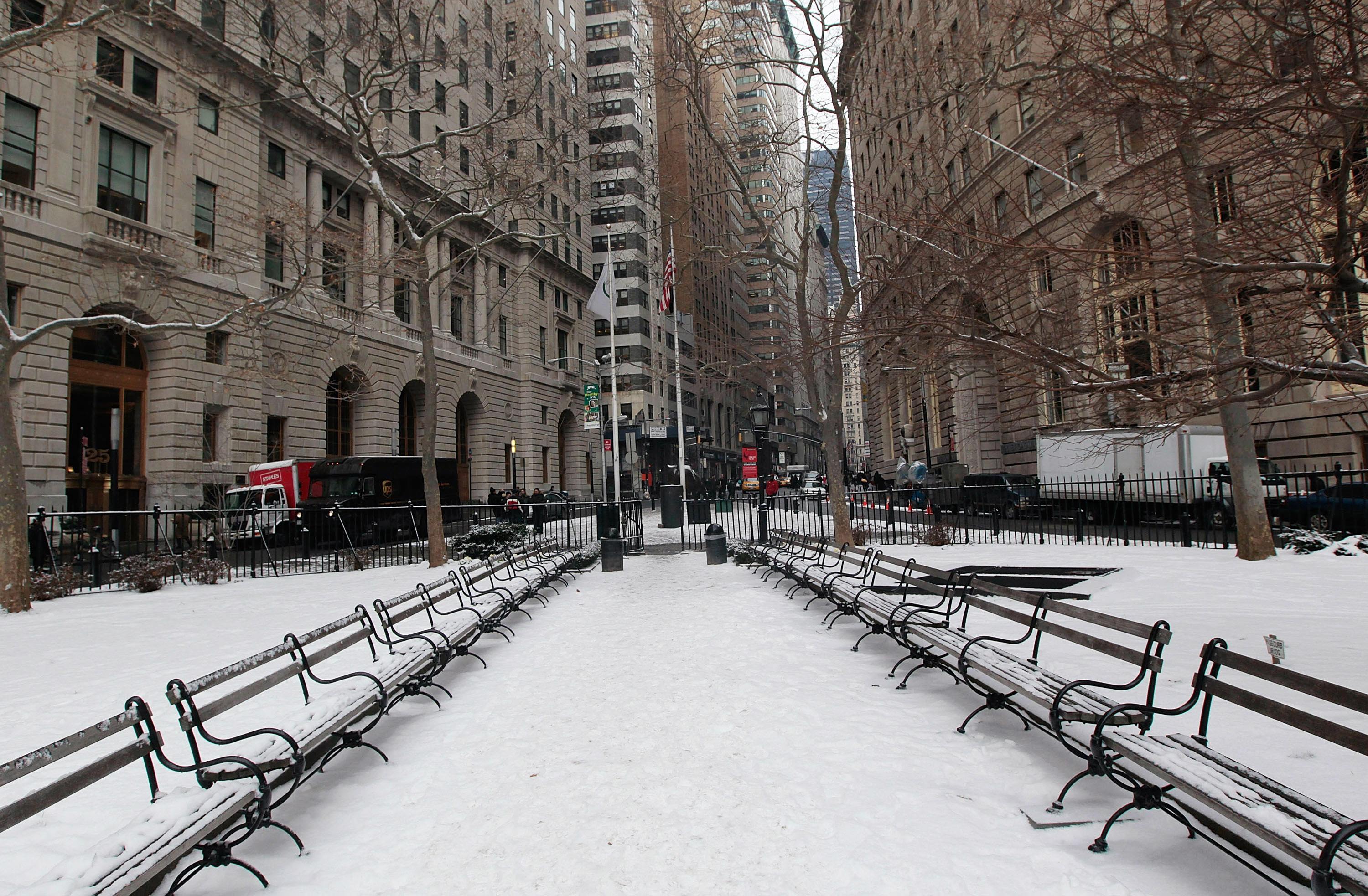 During an appearance on MSNBC's Hardball, Conway referenced a terrorist attack that never happened. "I bet it's brand new information to people that President Obama had a six-month ban on the Iraqi refugee program after two Iraqis came here to this country, were radicalized and were the masterminds behind the Bowling Green massacre," she said. "Most people don't know that because it didn't get covered." There's a good reason for that.
Follow The Cheat Sheet on Facebook!