Keto-Friendly Drinks You Can Order at Starbucks
The ketogenic diet is more than just a passing fad. As more and more people realize how much weight they can lose – and how quickly it comes off – they're committing to keto as a lifestyle, not a short-term diet plan.
But the one issue with going keto is that it can feel very limiting. Going out to dinner or stopping by your favorite coffee shop for a treat may seem impossible if you're only used to preparing compliant meals and drinks at home. Never fear! It is possible to indulge your Starbucks craving AND stay compliant to your new keto lifestyle. You might even find you like the keto-friendly items better than those sugary, artificially flavored drinks you used to order.
These are the best keto-friendly things for you to order at Starbucks:
1. Faux Frappuccino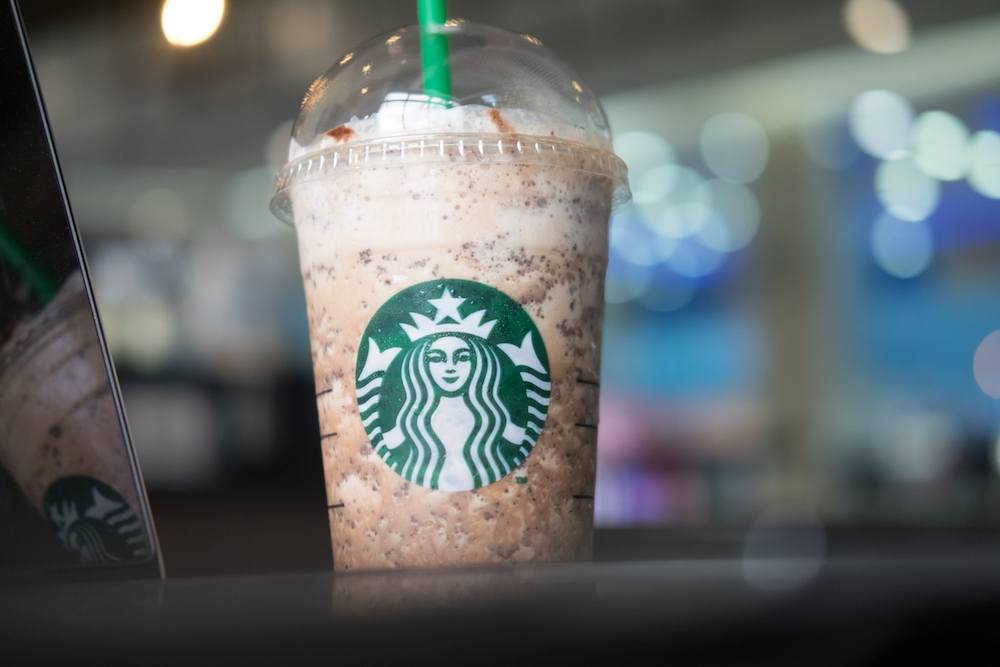 Total carbs: 2 grams
A regular frap on the Starbucks menu isn't allowed for anyone following a keto lifestyle. But just because you can't get the real thing, it doesn't mean you have to give up your frap-loving ways.
All you need to do for this custom drink is order unsweetened iced coffee with heavy cream instead of milk and add two pumps of sugar-free vanilla syrup. You can ask your barista to blend it frap style for a close alternative to the frothy, refreshing drink you know and love.
2. Keto Pink Drink
Total carbs: 2 grams
You've probably seen the "pink drink" all over Instagram. The Strawberry Acai Starbucks Refreshers are incredibly popular, but they're only out for a limited time. Meanwhile, Unsweetened Passion Iced Tea is always on the menu. Get a pink drink that's keto-friendly when you order your Passion Iced Tea with heavy cream and two or three pumps of sugar-free vanilla syrup, depending on how sweet you want it.
3. Skinny Vanilla Latte
Total carbs: 2 grams
Sadly, that thick mocha syrup is anything but keto compliant. However, with a bit of ingenuity, you don't have to give up on your beloved espresso drink. Order your mocha with half heavy cream and half water and then add your own stevia or ask for a few pumps of sugar-free vanilla syrup.
4. Chai Brewed Tea
Total carbs: 2 grams
Not a coffee drinker? No problem. You can get keto-friendly chai at Starbucks as long as you order it properly. Since most chai comes from a mix that's not compliant, you'll need to specify that you want the brewed tea version of chai. Then just add your own heavy cream and some sugar-free cinnamon dolce and cinnamon on top to make it taste delicious.
5. Coffee or espresso
Total carbs: 0 grams
Drinking black coffee may seem extreme, but the nice thing about the keto diet is that your taste buds will slowly change the longer you do it. Foods that used to seem normal will now taste too sweet after you're fully detoxed from sugar. And slowly but surely, you may realize that high-quality black coffee, like the kind you find at Starbucks, isn't so hardcore after all.
Of course, you can add cream to your coffee and natural sweeteners like Stevia or any of Starbucks' sugar-free options. Just don't be surprised when you start needing them less while still enjoying your coffee just as much.