Killing Kim Jong Un: Inside South Korea's Elite 'Decapitation Unit'
With tensions mounting on the Korean peninsula, the world is watching and waiting to see what will happen. However, one could say South Korea is being a little more proactive in its attempts to prevent war from ever coming. The South Korean defense minister has been bragging about the newly created "Decapitation Unit," tasked with the sole purpose of assassinating Kim Jong Un. Let's take a closer look at this elite unit, including what the experts believe about a solution (No. 7).
1. The 'Decapitation Unit' has an official name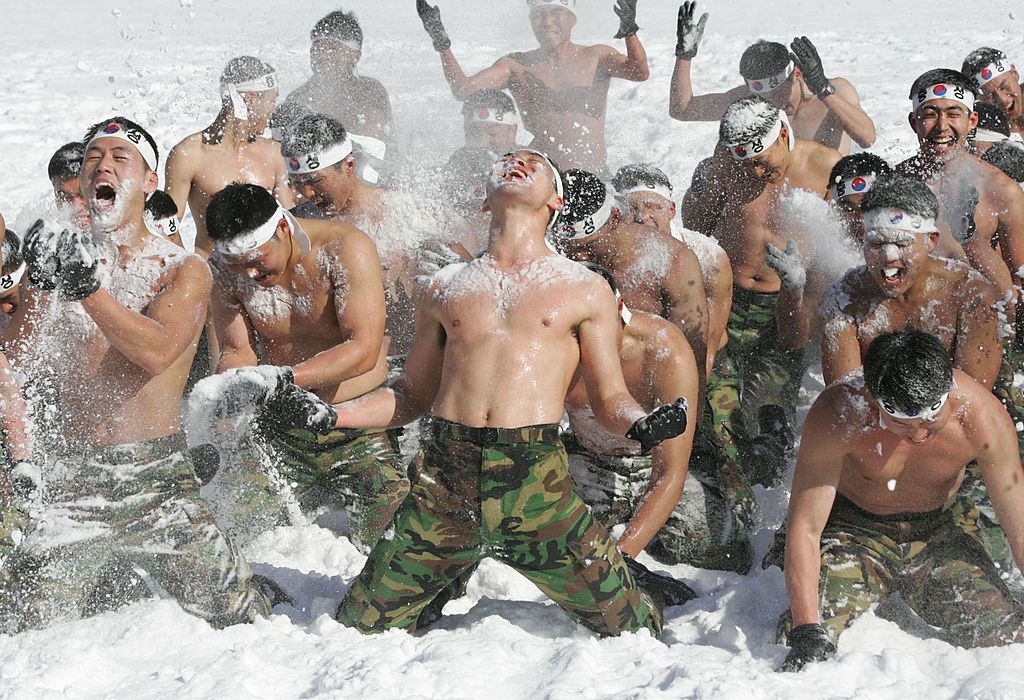 The actual name of the unit is the Spartan 3000. The nickname "Decapitation Unit" is merely a marketing strategy used to grab the attention of the North Korean heads of state (pun intended). The unit will be comprised of somewhere between 2,000 and 4,000 troops. The New York Times reports that defense minister Song Young-Moo expects the unit to be ready by now, and has boasted that they have already been converting the necessary equipment to penetrate North Korean airspace at night.
Next: Why is North Korea being so brazen? 

2. Nuclear war is looming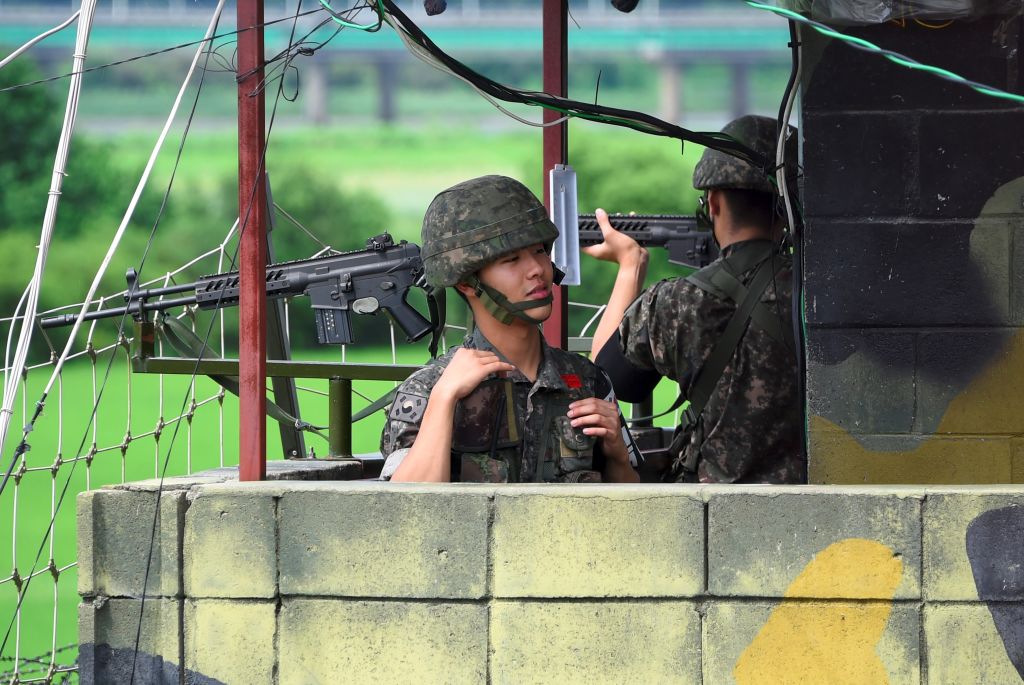 There is no doubt now that North Korea has nuclear capabilities, and tensions are at an all-time high. Things have gotten so dire that the Bulletin of Atomic Scientists has moved the Doomsday Clock up to two-and-a-half minutes to midnight, so it seems that it would make sense for someone to be proactive in trying to remove the threat. But the real reason that South Korea is doing this is not to actually attempt the assassination of Kim Jong Un.
Next: The most likely result should terrify you.
3. Attacking North Korea could mean millions of lives lost for the South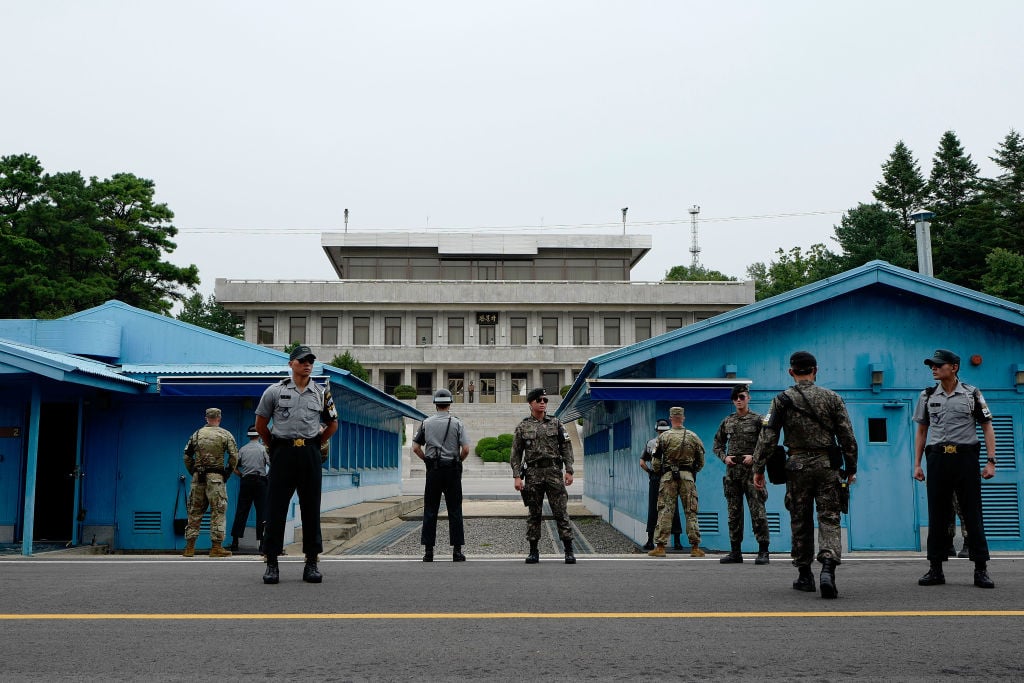 The most likely outcome is that North Korea will see this for what it is: an act of aggression from its southern neighbor. That will spell disaster, especially if it tries to penetrate the borders with the "Decapitation Unit." Any eventuality could result in everything going from bad to worse. Seoul is just 30 miles from the border of North Korea, and can easily be shelled from that position. It's also one of the most densely populated cities on the planet, and would result in one of the largest losses of civilian life from war in our history.
Next: The real reason is shockingly simple.
4. The real reason South Korea is puffing out its chest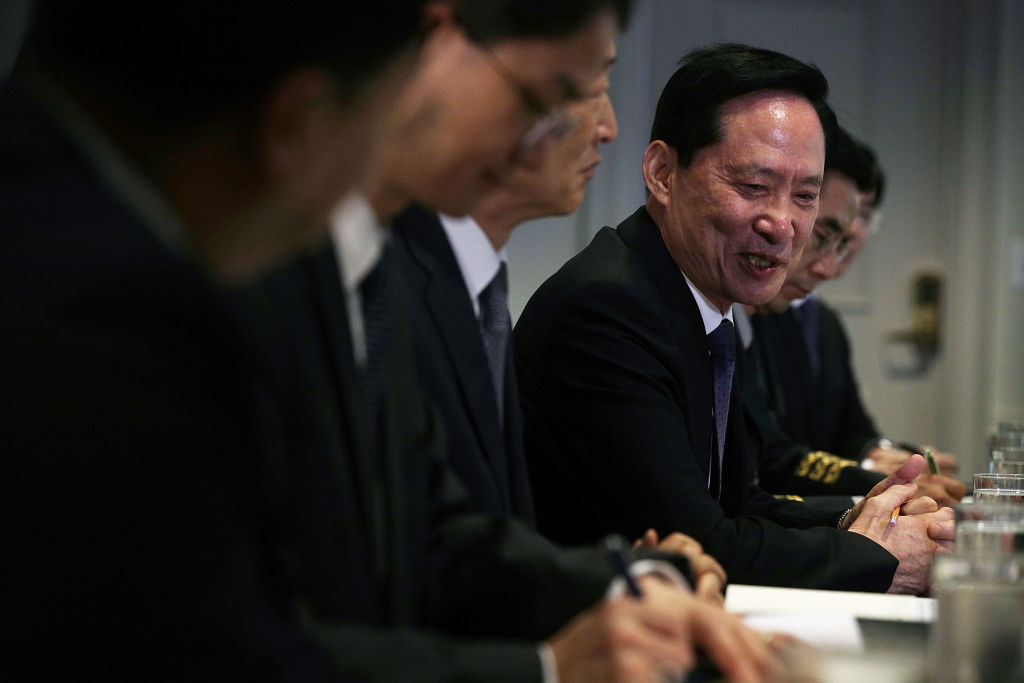 What South Korea wants to do is scare North Korean leadership into coming to the table to start a real conversation. Former South Korean Lt. Gen. Shin Won-sik told The New York Times, "The best deterrence we can have, next to having our own nukes, is to make Kim Jong Un fear for his life." Currently South Korea does not have a nuclear armament to deter North Korea's arsenal. But the United States heavy presence in South Korea does work for now.
Next: This is nothing new for Korean Politics. 
5. North Korea boasts its nuclear arsenal all the time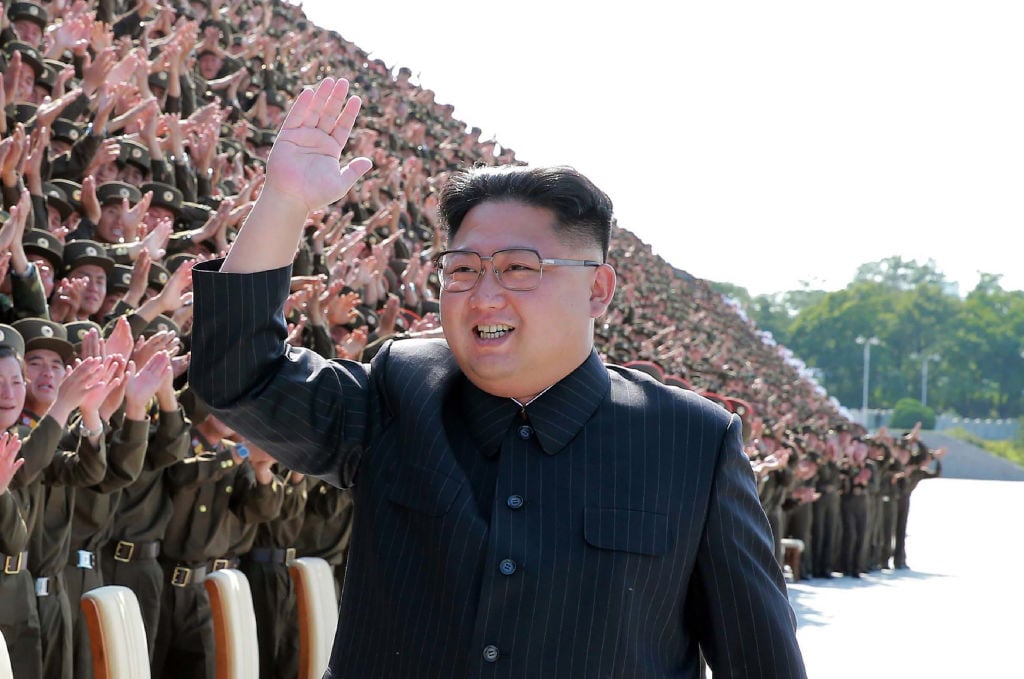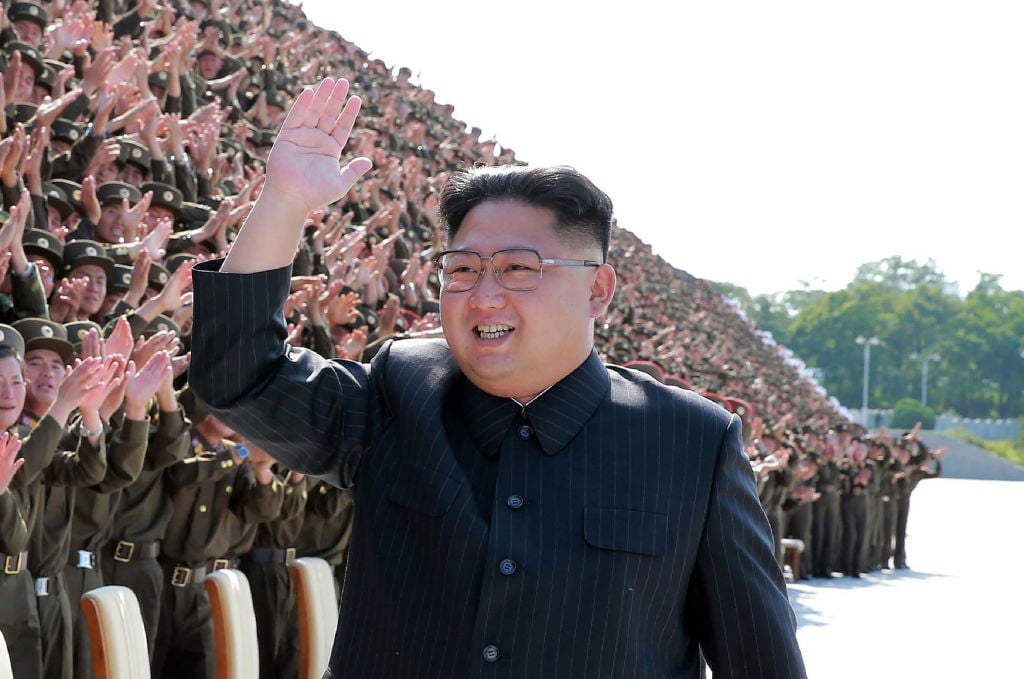 North Korea has been pulling the same maneuver since its nation was first formed. Since then, North Korea has often made big boasts about its plans to use nuclear weapons to destroy the West. Then, the West comes to negotiate and brings to the table, food, fuel, or energy technologies. The only reason that North Korea actually has a nuclear weapon now is that almost every deal the West has made, it has defaulted on.
Next: Will this move work?
6. Will North Korea come to the table?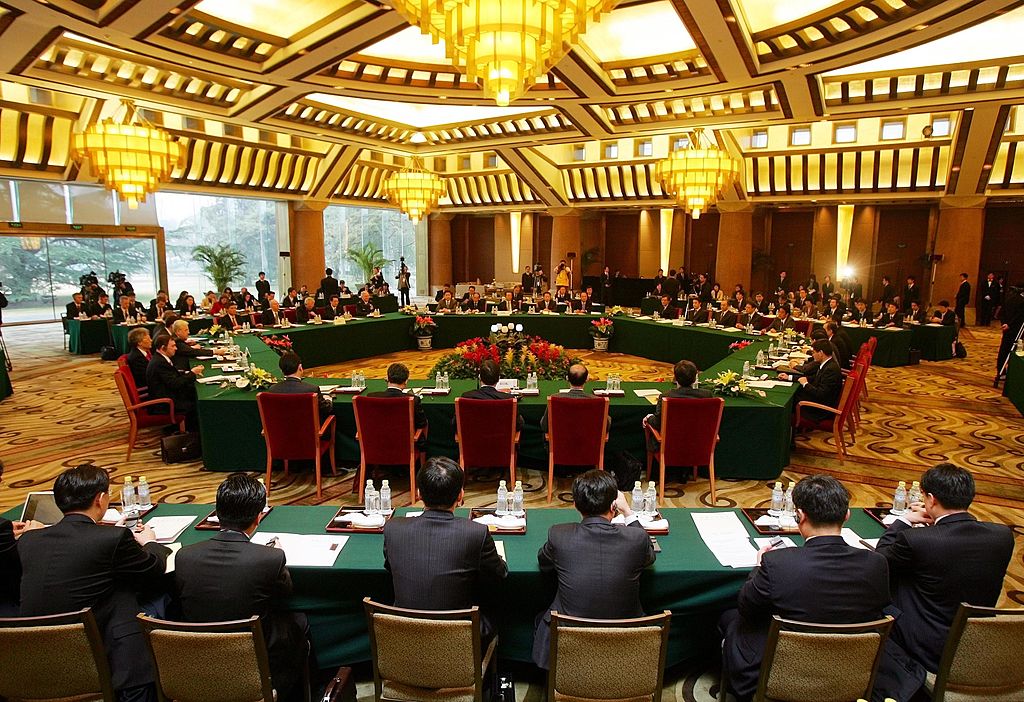 There is really no telling what North Korea will do at this point. One can hope that it will come to the table, and tensions will cease. If North Korea does agree to negotiate, it will likely demand that this unit is disbanded, and that South Korea cease any plans of regime change or aggression to the North. In return, South Korea will provide aid to the country in food, fuel, or energy technologies. However, this is the least likely of all outcomes.
Next: How is the U.S. responding? 
7. Most experts agree on a solution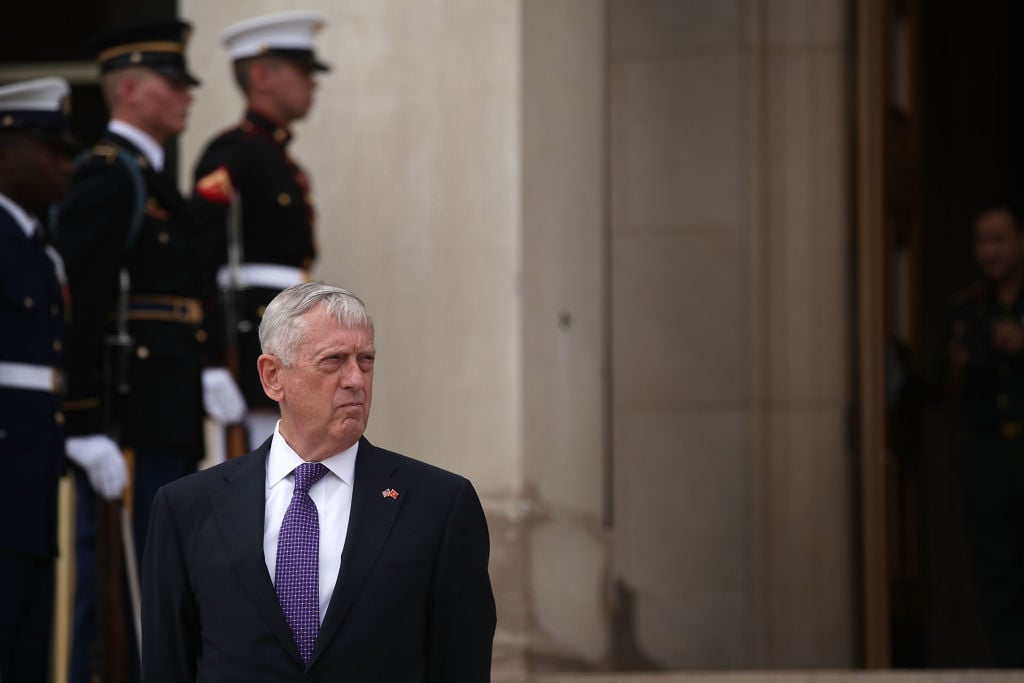 Most experts are in agreement that any act of aggression will be absolutely terrible for South Korea. Many aren't sure if its bluff will work either. United States Secretary of Defense General Jim Mattis said that "it will be a war more serious in terms of human suffering than anything we've seen since 1953. … It will involve the massive shelling of an ally's capital, which is one of the most densely packed cities on earth." Suffice it to say, de-escalation is the best and only solution for all involved.
Next: How insane is North Korea?
8. How insane is North Korea?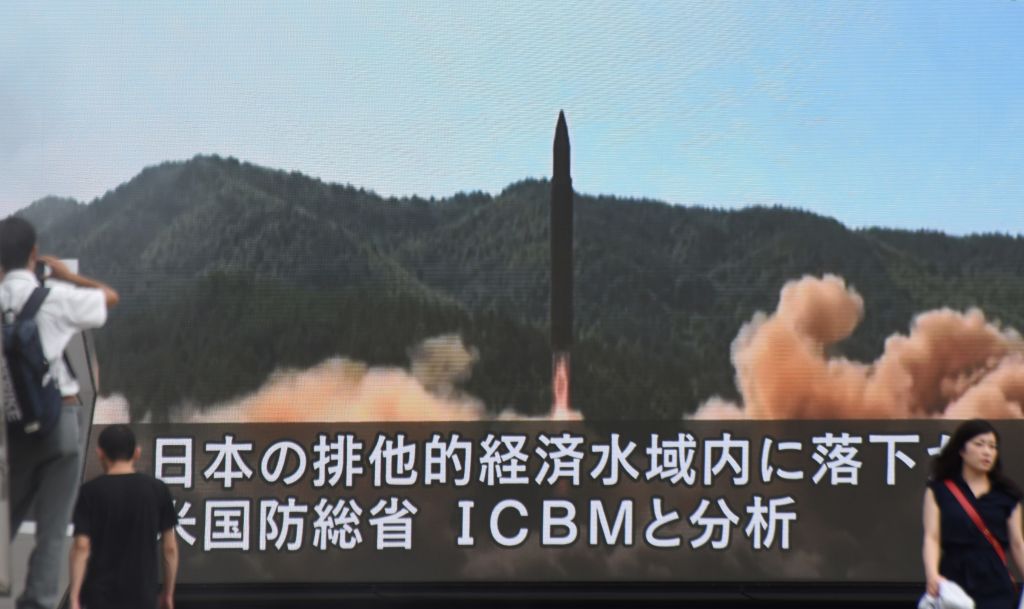 North Korea has exploded a nuclear weapon underground, as well as testing ballistic missiles capable of reaching the U.S. mainland. While it has not demonstrated it can put two and two together, it has not demonstrated it can't. Just as its dictator's motives remain cloudy, so does the country's exact arsenal. One Trump official cautioned against understating the threat, noting that in 1950, the North's strength was also underestimated.
Next: The Trump administration is not backing down.
9. The Trump administration is not backing down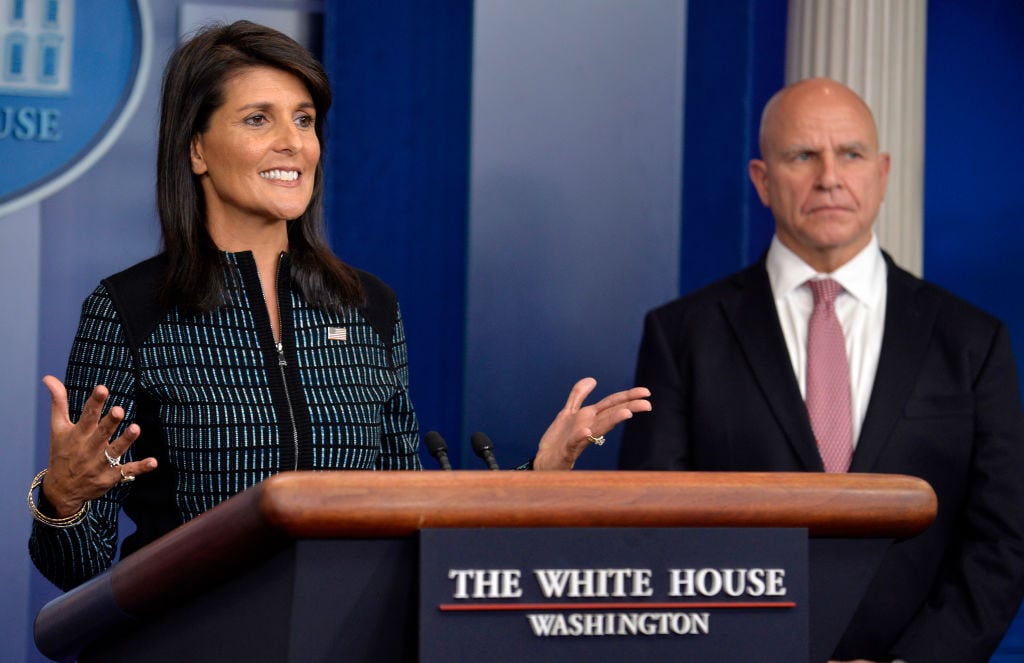 In a Sept. 15 press briefing, security advisor H.R. McMaster and Haley acknowledged military options, wrote CNN. That breaks with a statement made by Steve Bannon in August.
"Forget it. Until somebody solves the part of the equation that shows me that 10 million people in Seoul don't die in the first 30 minutes from conventional weapons, I don't know what you're talking about," he said. "There's no military solution here, they got us."
"We are prepared, we're prepared militarily, we're prepared with our allies to respond militarily," Tillerson told reporters. The problem with that action remains the mass of conventional artillery Pyongyang can point at Seoul, where 25 million people live. Analysts say North Korea would not hesitate to kill tens of thousands of civilians in response to a U.S. strike. If Trump does take military action, retaliation remains possible.
Follow The Cheat Sheet on Facebook!