Kitchen Decorating Trends That Are Quickly Going Out of Style
You probably spend a lot of time in the kitchen cooking, eating, hosting, and the list goes on. In fact, you might even spend so much time in the kitchen that you may not even notice when it becomes outdated. Unfortunately, this can happen to anyone. Kitchen trends come and go, and no style lasts forever.
Read on to see if your kitchen hosts any of these quickly dying trends.
1. Distressed cabinets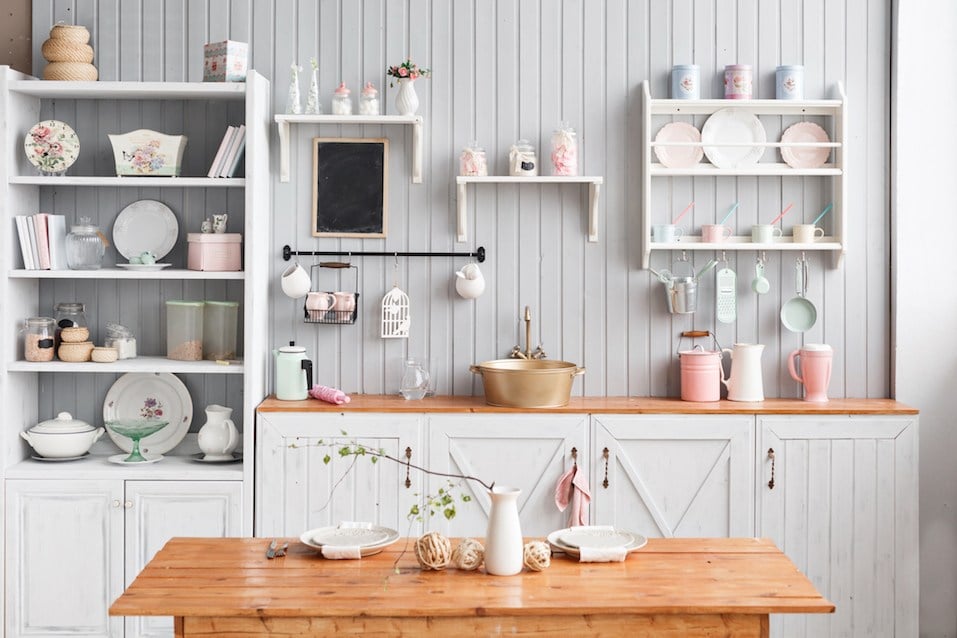 Distressed cabinets have been a staple in country-style kitchens for years, but they're quickly going out of style. According to home advice website, Bob Vila, "While this style of cabinet rose in popularity over the last decade, it's now falling out of fashion. When choosing finishes for a cabinet replacement or refacing, choose more modern looks, whether crisp paint colors or clean wood tones."
2. Short backsplashes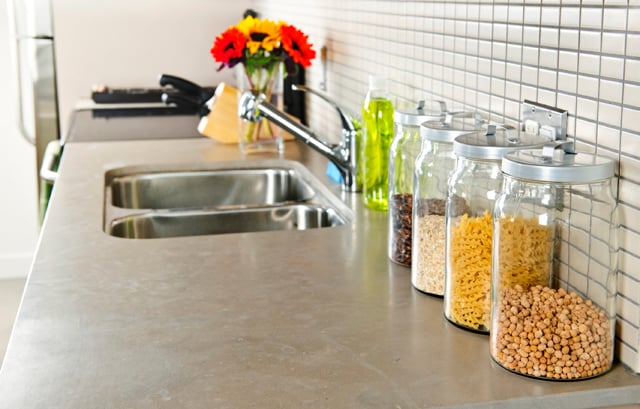 Angie's List includes backsplashes that only reach up to about six to eight inches above the countertop on their list of what's outdated in kitchen design. If you're building a new kitchen, or planning to remodel, they suggest taking the backsplash all the way up to the upper cabinets. It creates an elongating effect, causing your kitchen to feel bigger and cleaner.
3. Over the stove microwaves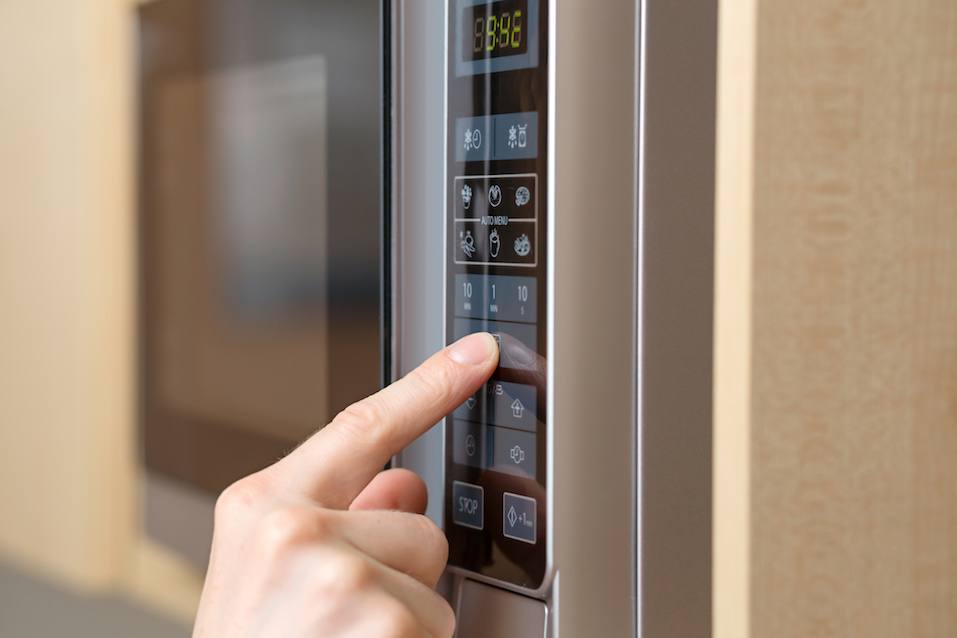 Many homeowners believe that they're saving space by putting their microwave over their stovetop, but, according to Bob Vila, that trend is on its way out. "As home buyers begin to favor universal design principles, keeping necessities accessible for the entire family becomes even more important." Keeping your microwave over the range keeps it out of reach for your smaller family members. Instead, try moving the microwave to under-counter nooks.
4. Cabinet-topping decor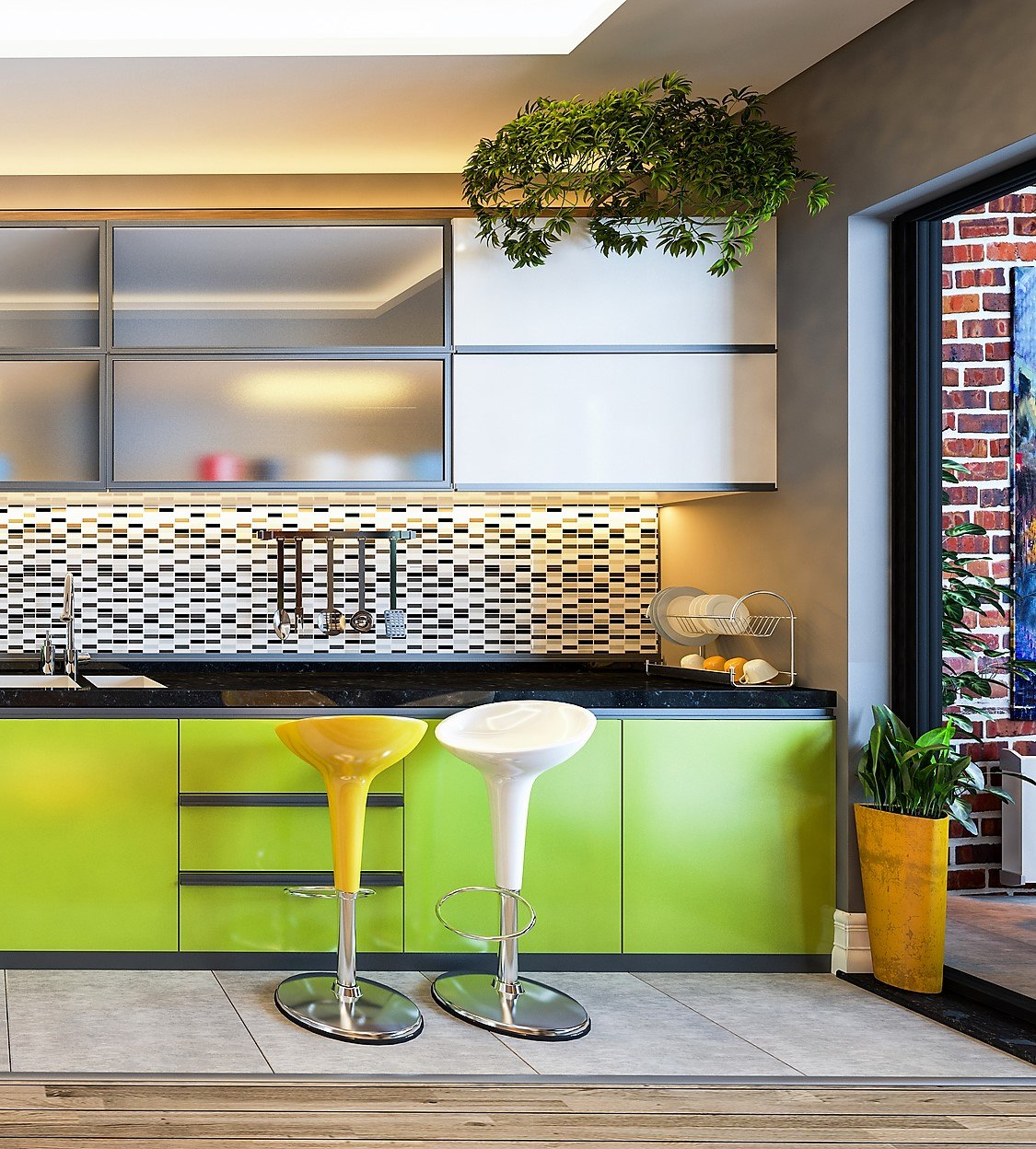 Gone are the days of filling the space between the tops of your cabinets and the ceiling with dusty accessories. "This includes artificial flowers, ivy, baskets and any other accessories on top of cabinets," says Angela Todd. Instead of keeping junk above the cabinets, keep the space blank for a nice, open feel.
5. Plywood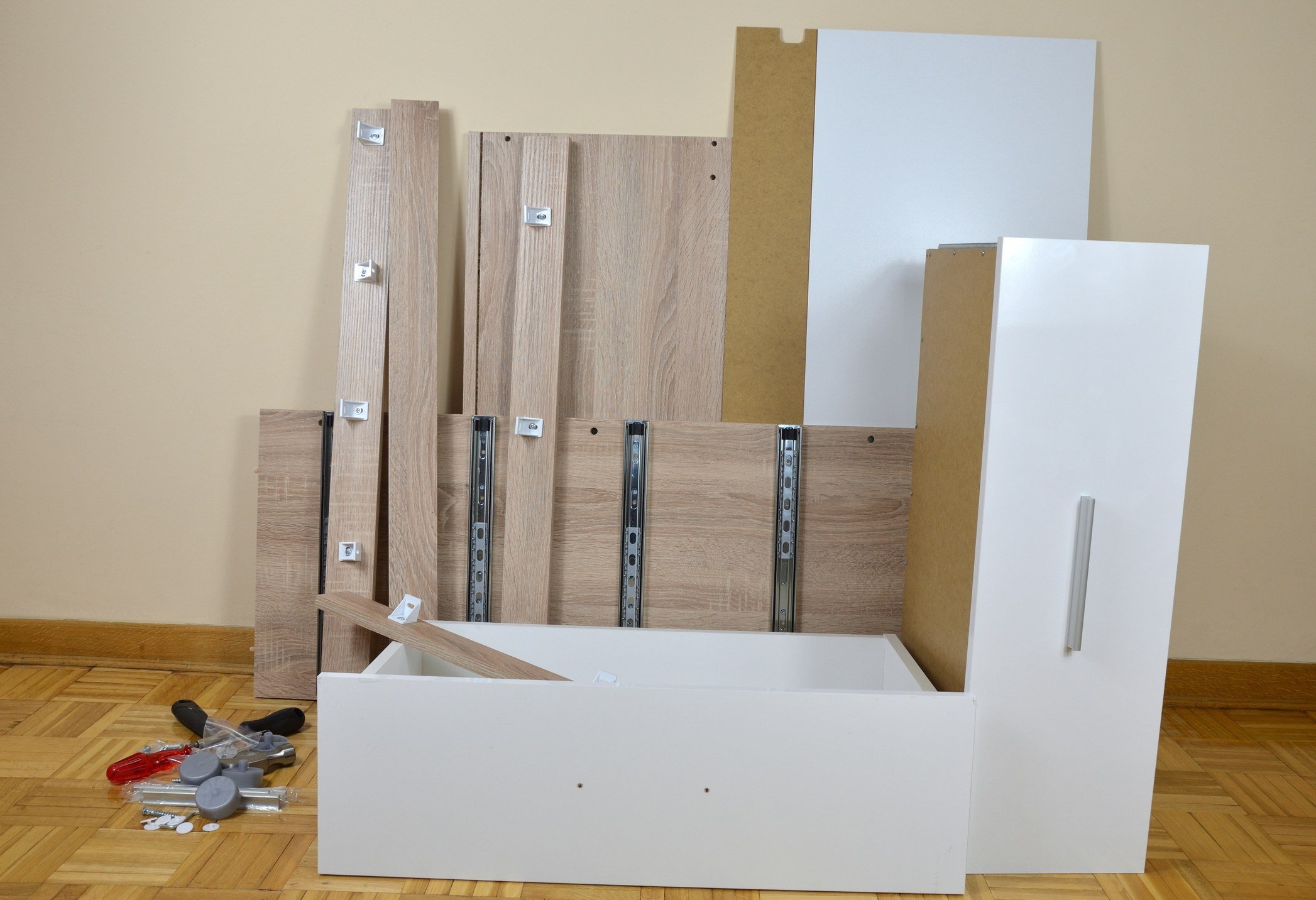 Plywood is actually a relatively popular kitchen decor element right now, but according to Style by Emily Henderson, it won't be for long. Plywood was was popular in modern design in the 80s and 90s, and has been making a comeback as of late.
"I worry about the longevity of both the material and the trend, but that doesn't mean that I don't love it," says Henderson. "It's also a really easy thing to paint so if you are into the trend then go for it and then plan to repaint in 8 years when you are sick of it or when it's filthy with fingerprints."
6. Hanging pots and pans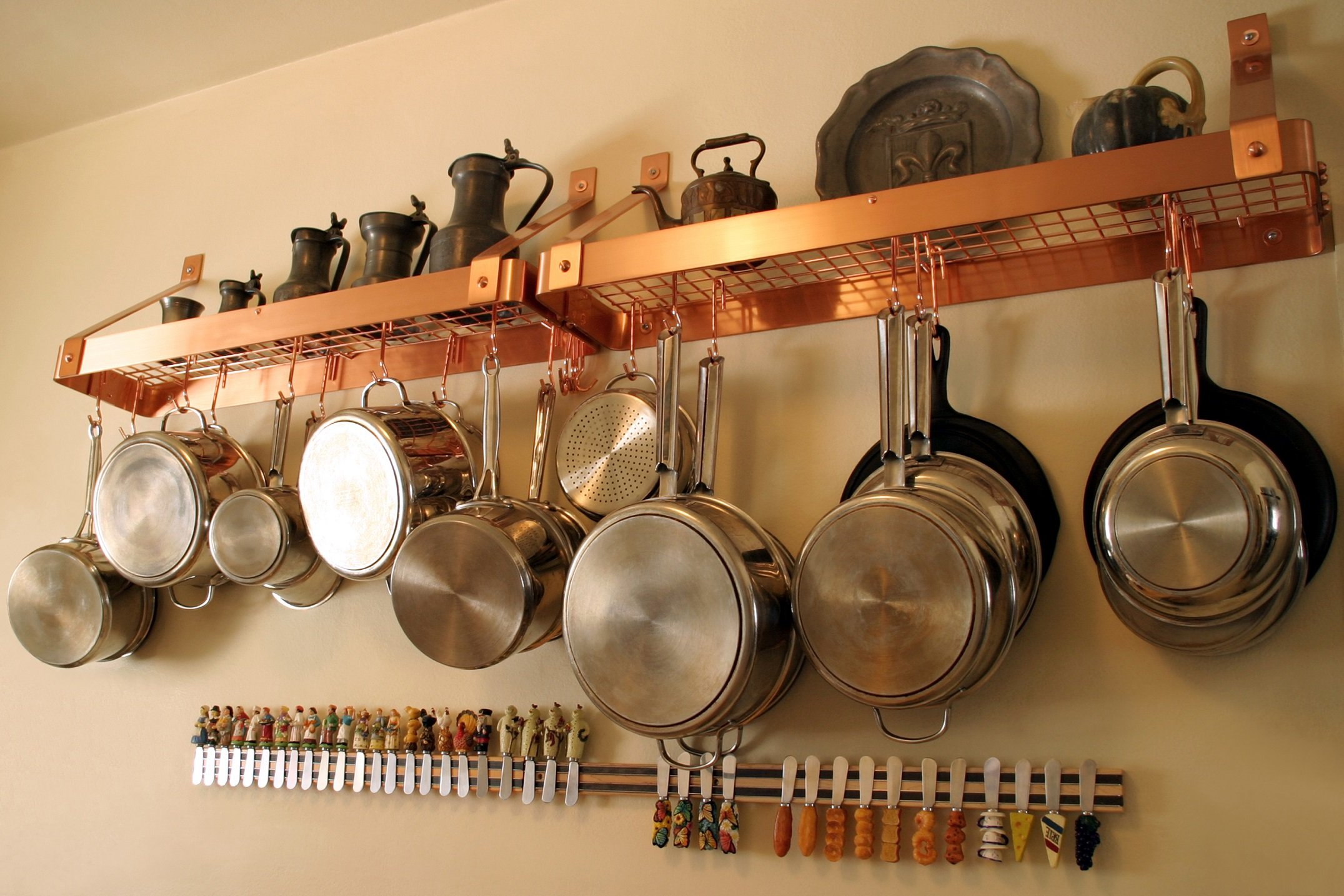 Another kitchen trend that's on the way out? Hanging pots and pans. There was a time when every magazine-featured kitchen included a big, beautiful pot rack filled with copper or stainless steel pots and pans above the central kitchen island. Today, however, kitchen design is moving towards a subtler look. Instead of hanging up your pots and pans for everyone to see, tuck them neatly into your drawers or cabinets. A clean, minimalist approach will always create a timeless look, in any room.  
7. Anything but stainless steel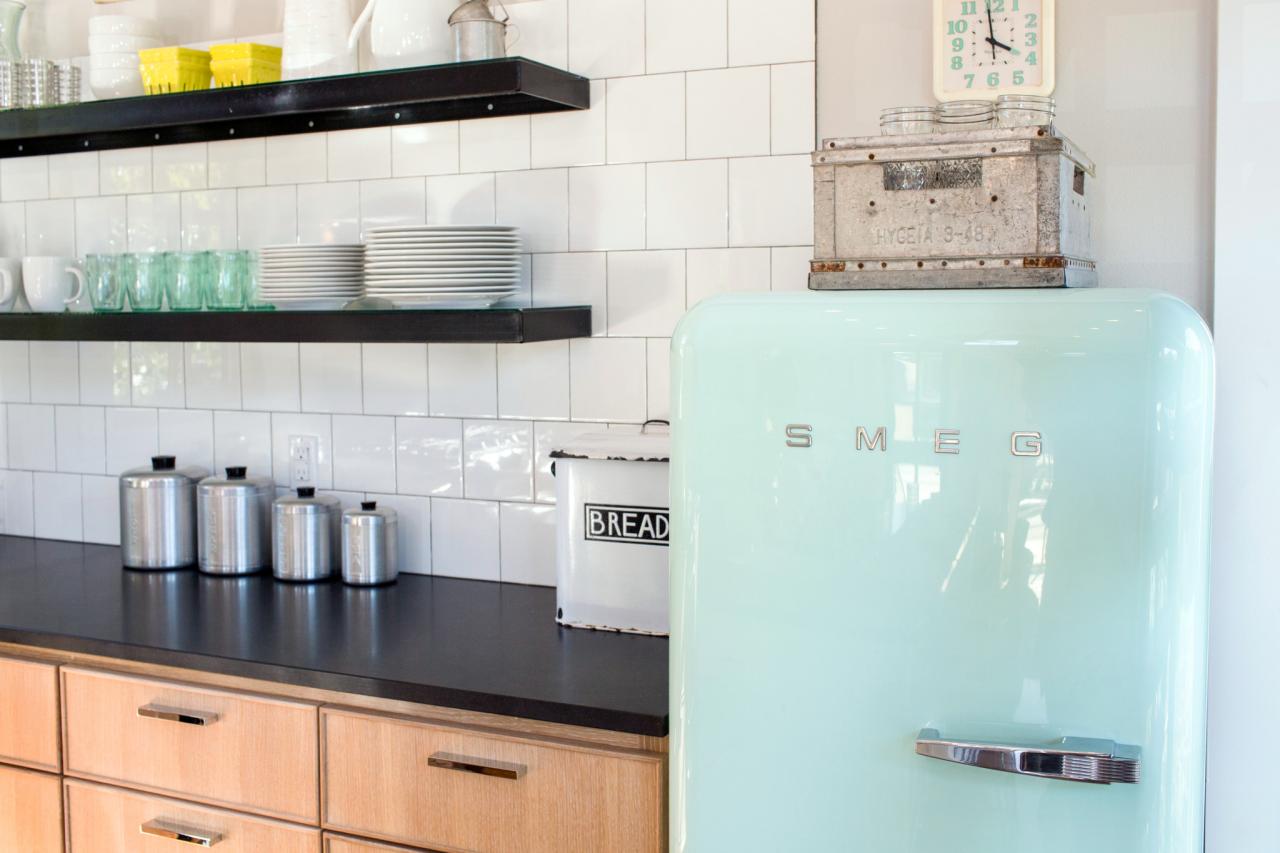 Every couple of years, we try and move away from stainless steel appliances. We'll try white, black, arctic, or even colorful microwaves, ovens, and refrigerators. But it's almost always a sure thing that we'll go back to old faithful: Stainless steel. "It fits in with both contemporary and traditional decor, and it has widespread appeal," according to Forbes. If your decorating goal is to stay current for as long as possible, stainless is the way to go.
8. Kitchen desk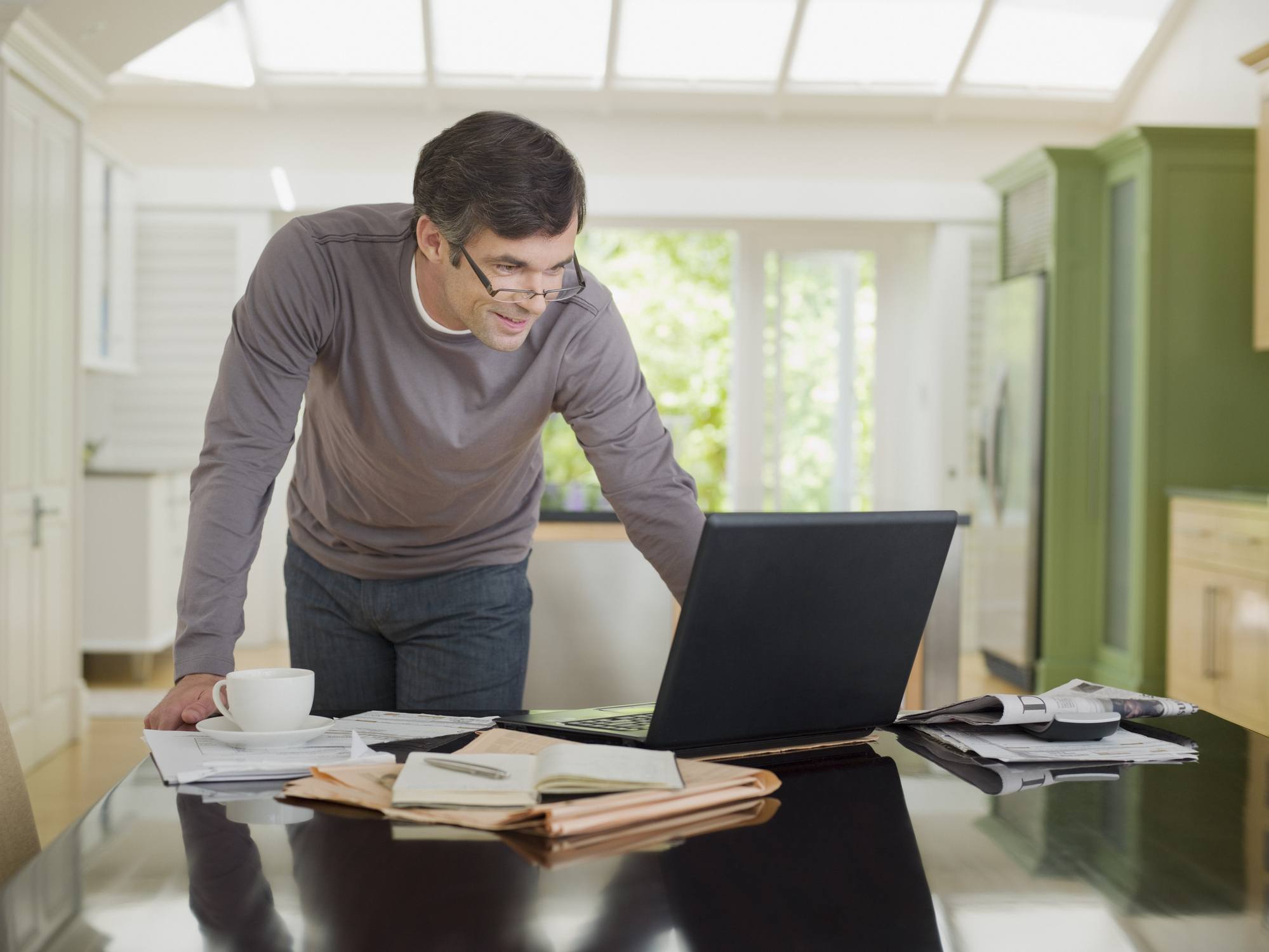 There was a time when it was all the rage to put a desk in your kitchen. It makes sense, as so much happens in and around the kitchen. But instead of being a nice place to get things done, it usually becomes a place for papers to pile up. Keep your desk in a home office, or even laundry room, and keep the paperwork out of the kitchen.