The Strict Kosher Rules That Ivanka Trump and Jared Kushner Live By, Revealed
Many Americans know that Ivanka Trump and Jared Kushner both practice Orthodox Judaism. Most people have also heard that Ivanka doesn't practice the same religion as Donald Trump. (The president grew up a Presbyterian, and he still considers himself a member of this Christian denomination.) As you might imagine, Ivanka Trump had to get used to some new rules — including those about keeping kosher — when she converted to Judaism.
Read on to get the real story on the strict kosher lifestyle that Ivanka Trump, Jared Kushner, and their family seem to follow. And don't miss her comments about exactly how strictly she observes all those rules.
Ivanka Trump converted to Judaism before she married Jared Kushner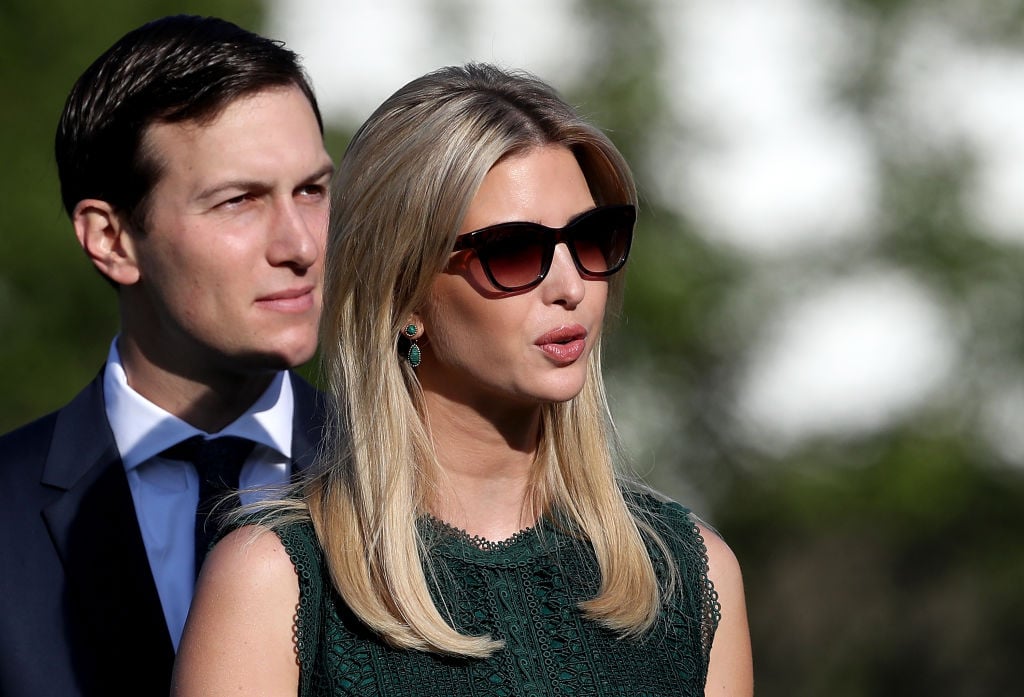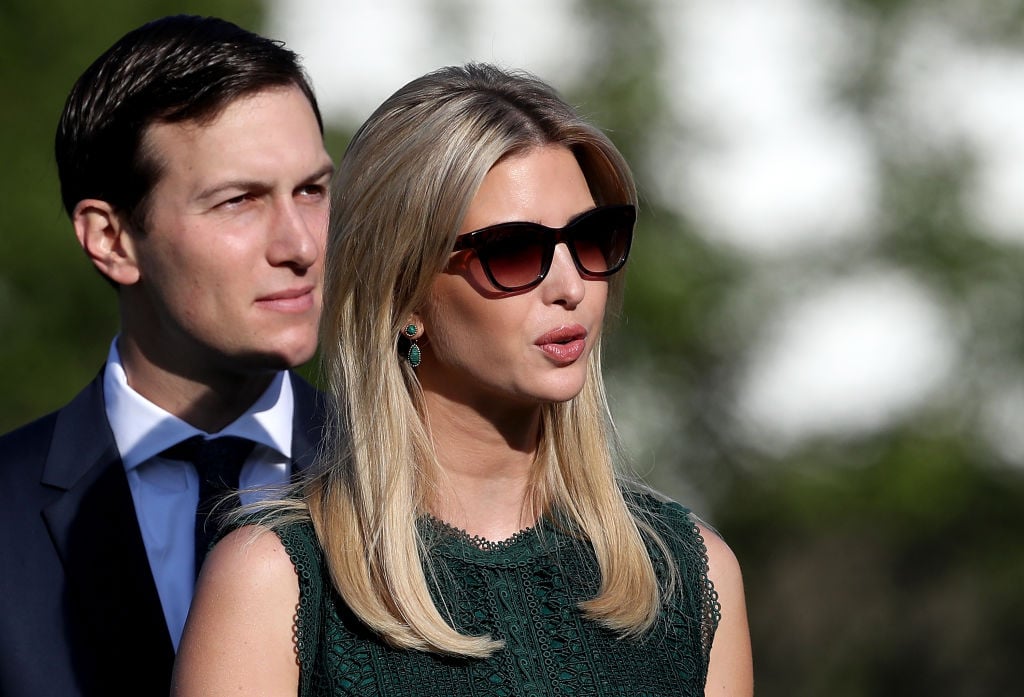 CNN reports that before her marriage to Jared Kushner, Ivanka Trump converted to Judaism under the instruction of Rabbi Haskel Lookstein of the Congregation Kehilath Jeshurun, a Modern Orthodox synagogue on New York's Upper East Side. The New Yorker characterizes the conversion process as "rigorous."
Conversion "involves extensive study of the Torah, the laws and traditions of Judaism, and a deep commitment to religious observance," CNN notes. "It culminates in an appearance before a three-judge religious panel known as a beth din, and a trip to a mikvah, the ritual bath." Reportedly, Trump and Kushner now attend Washington's Chabad Lubavitch synagogue, a 10-minute walk from their Washington home.
Next: Read what Ivanka has to say about kosher rules. 
Ivanka Trump says she remains 'pretty observant' of kosher rules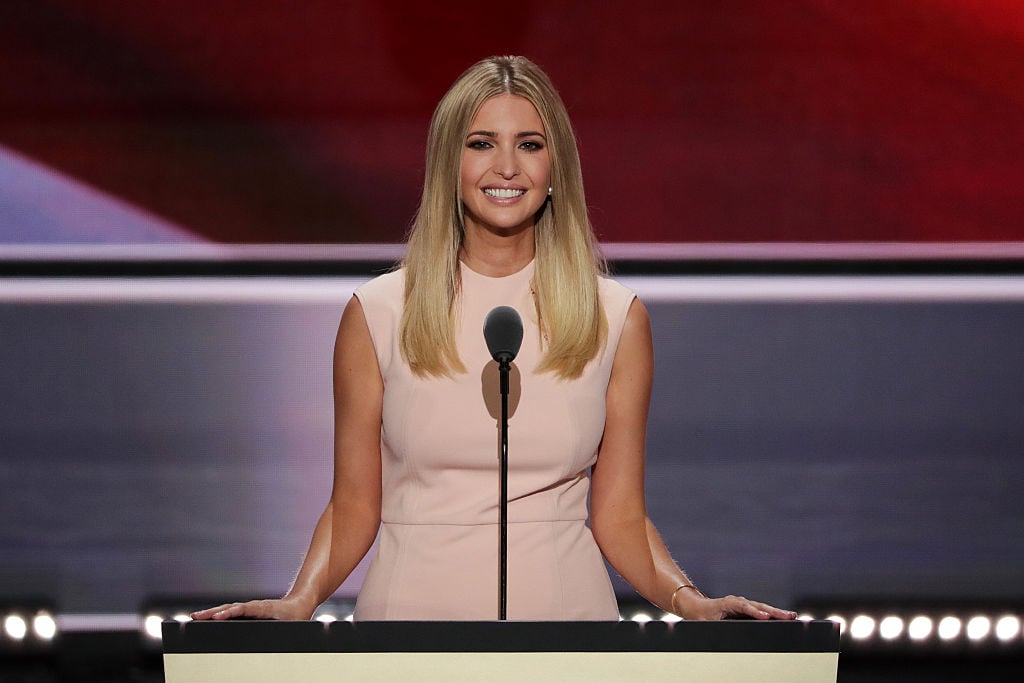 In a 2015 interview with Vogue, Ivanka Trump said she and her family keep kosher. But she hasn't discussed the topic often. She added, "I always shied away from it being a public conversation because it's such a personal thing. We're pretty observant, more than some, less than others. I just feel like it's such an intimate thing for us."
Trump also told the interviewer of her choice to convert to Orthodox Judaism: "It's been such a great life decision for me. I am very modern, but I'm also a very traditional person, and I think that's an interesting juxtaposition in how I was raised as well."
Next: She has to follow some strict rules about meat and animal products. 
Jewish dietary laws include strict rules about animal products Ivanka Trump has to follow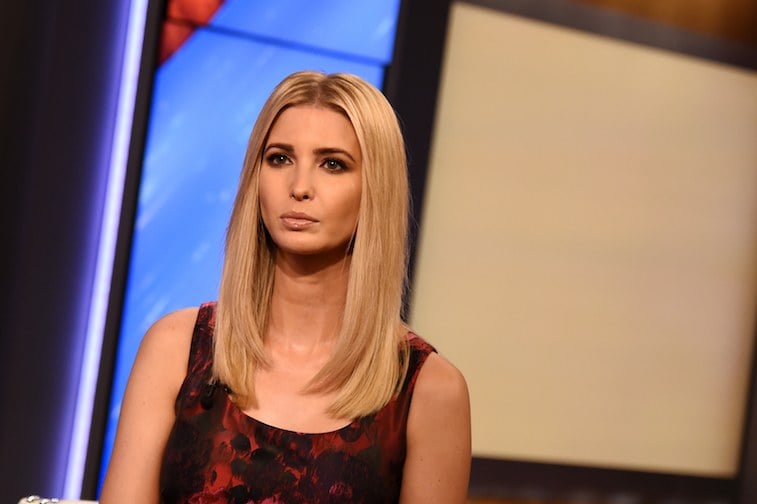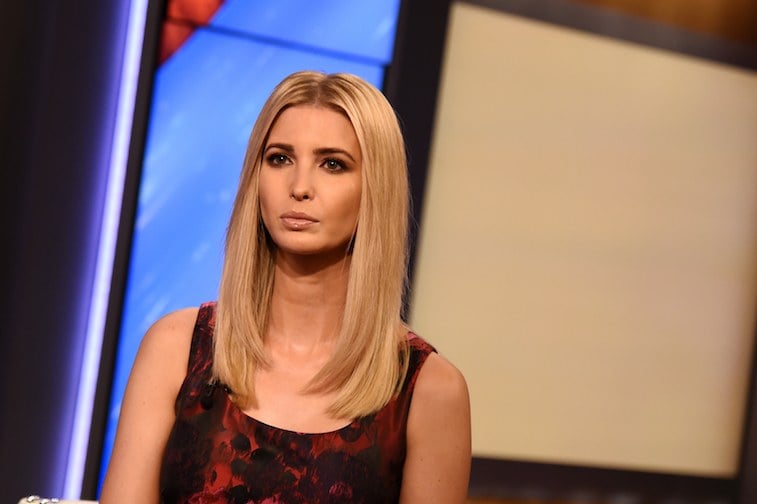 As The Spruce explains, the laws of kashrut, also called Jewish dietary laws, form the basis for kosher observance. These laws explain the rules for choosing kosher animal products. Those who observe kosher have to avoid eating certain animals, including pigs, shellfish, rabbits, and reptiles. However, they can eat mammals that have split hooves and chew their cud. These animals — such as cows, sheep, goats, bison, and deer — count as kosher.
If kosher-observant Jews want to eat fish, they have to choose fish with fins and removable scales. Most birds of prey don't count as kosher. And while milk and eggs from kosher animals are also kosher, eggs can't contain blood. (Blood isn't kosher.) To count as kosher, all animals must be slaughtered in accordance with Jewish law. Plus, all blood has to be drained from the meat or broiled out of it before it's eaten.
Next: Kosher foods fall into these three categories. 
Kosher foods fall into 3 categories: Meat, dairy, and pareve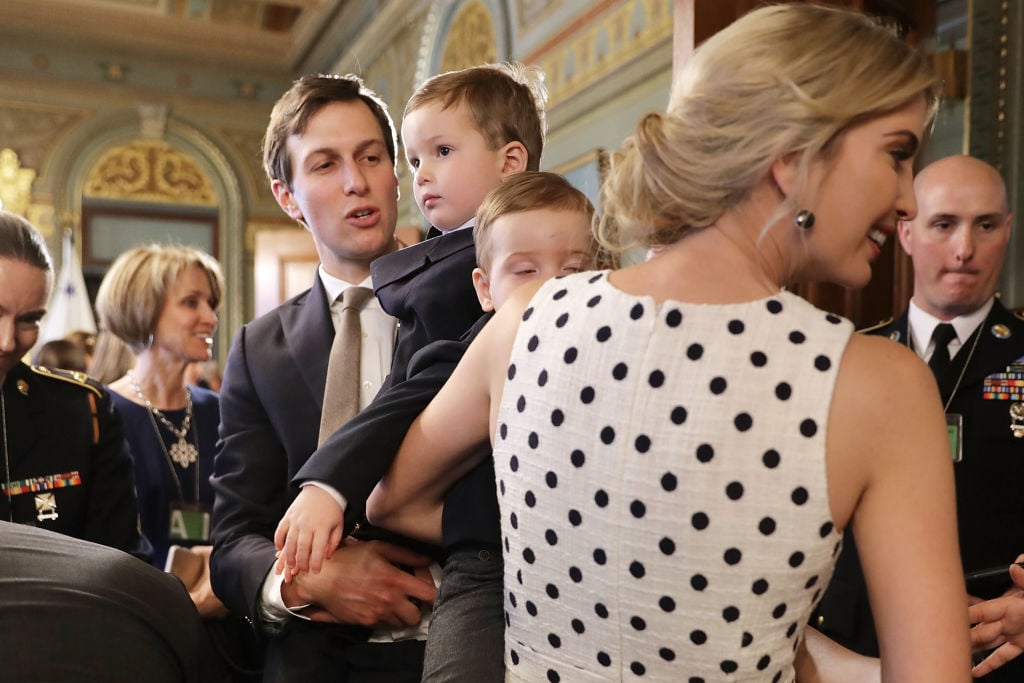 As The Spruce explains, kosher foods fall into three different categories: meat, dairy, and pareve. People who observe kosher can't eat meat and dairy together. But they can eat pareve, or neutral foods, with either milk or meat. Fruits, vegetables, grains, pasta, nuts, beans, and legumes all count as kosher.
Eggs, fruits, vegetables, and grains all count as pareve, or neutral. So they can go with either meat or dairy. Fish also technically counts as pareve. Yet some kosher-observant Jews don't cook or eat fish with meat. Another interesting fact? Grape products, including juice and wine, have to be produced by Jews to count as kosher.
Next: Ivanka learned this new skill to observe the Sabbath. 
Ivanka Trump learned to cook in order to observe the Sabbath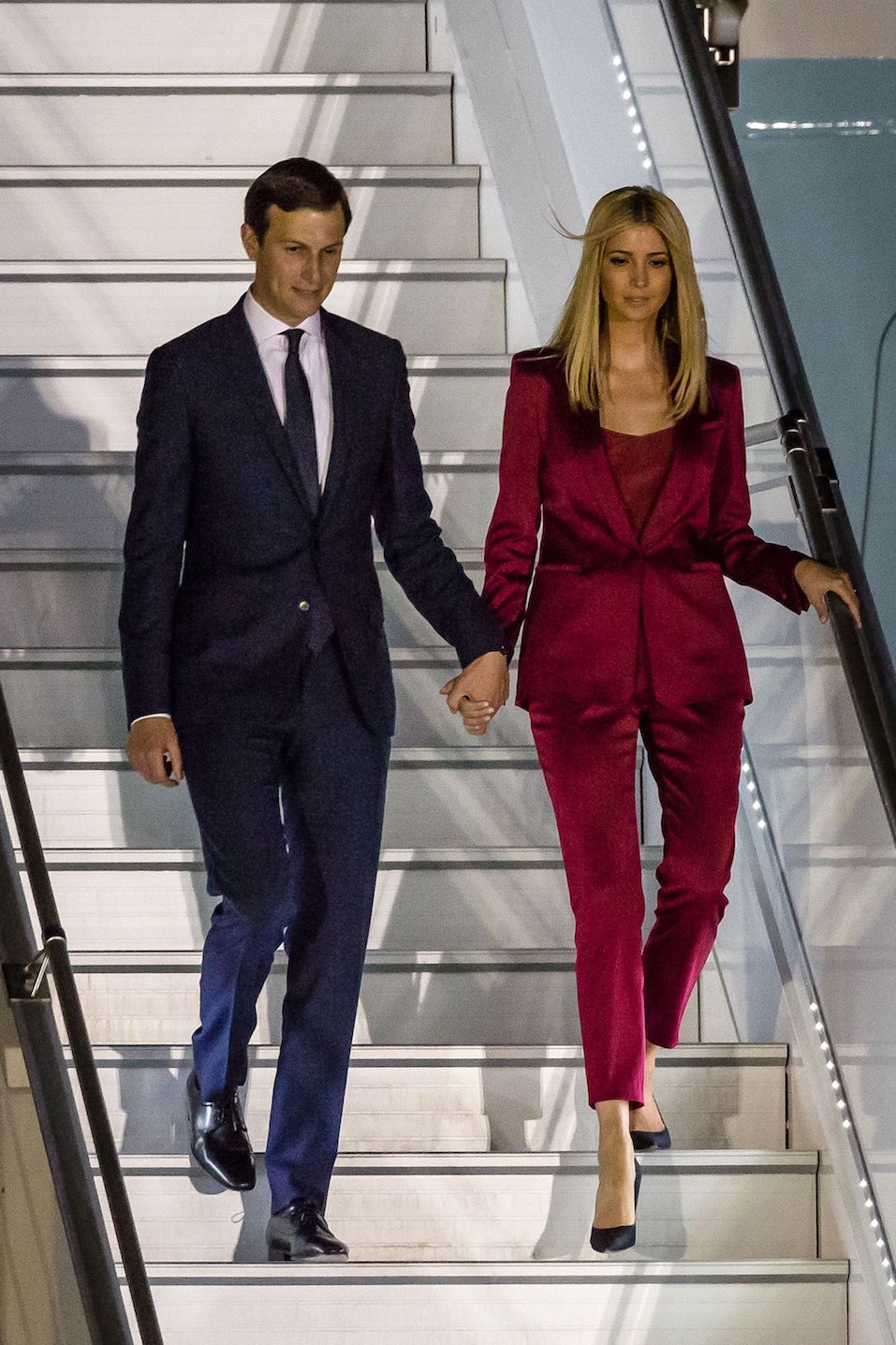 In the interview with Vogue, Ivanka Trump also said her family observes the Sabbath. "From Friday to Saturday we don't do anything but hang out with one another. We don't make phone calls," she explained. Like many modern Jews, she seems to enjoy the way the tradition enables the family to spend time together without the distraction of work or politics.
Kushner noted that Trump also learned to cook in order to observe the Sabbath. "She said, 'If we're going to do Shabbos, I'm going to cook.' She never cooked before in her life, and became a great cook. So for Friday, she'll make dinner for just the two of us, and we turn our phones off for 25 hours."
Next: She and Kushner technically have limited options if they want to dine out.
There are few kosher restaurants near the couple's home in Washington, D.C.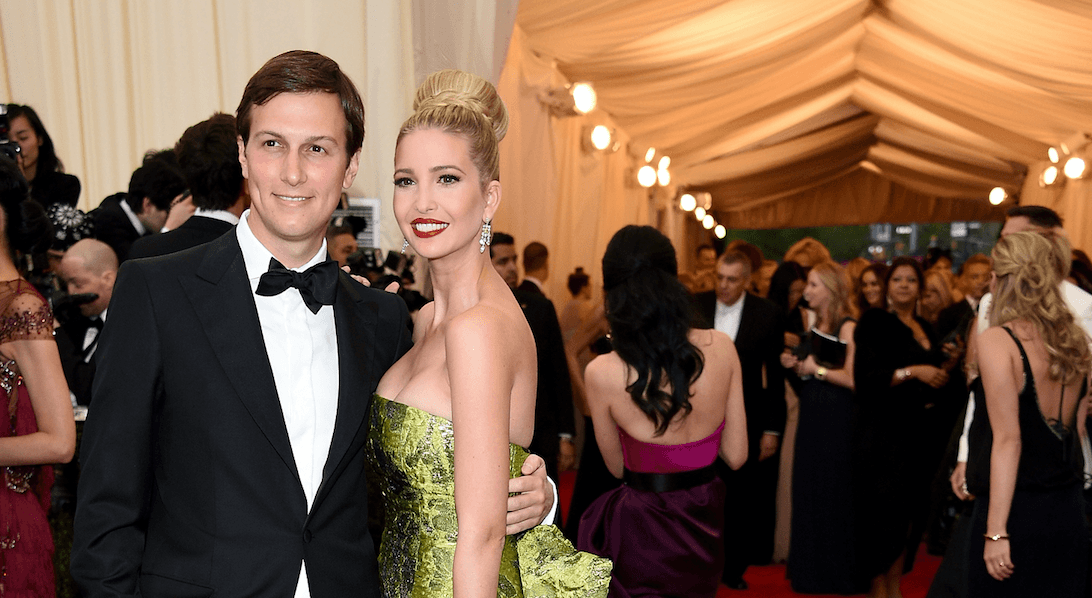 As The Spruce notes, some kashrut purists argue that "Jews who keep a totally kosher home yet eat in non-kosher restaurants don't really keep kosher." But Trump and Kushner may not have much of a choice. As The Washingtonian explains, the couple has "extremely limited" options for kosher restaurants in D.C.
The publication adds that based on their dining habits, "it's safe to say that the couple isn't strictly observant." Interestingly enough, people who are "very strict kosher" usually don't eat in restaurants that aren't certified kosher. But some eat "kosher-style" at restaurants, which often means that they don't eat meat when they dine out. Based on her comments to Vogue, Trump and Kushner seem to take the route of avoiding meat at restaurants.
Next: Trump holds an interesting position in her father's administration — and in the political world. 
Ivanka Trump is the most powerful Jewish woman in America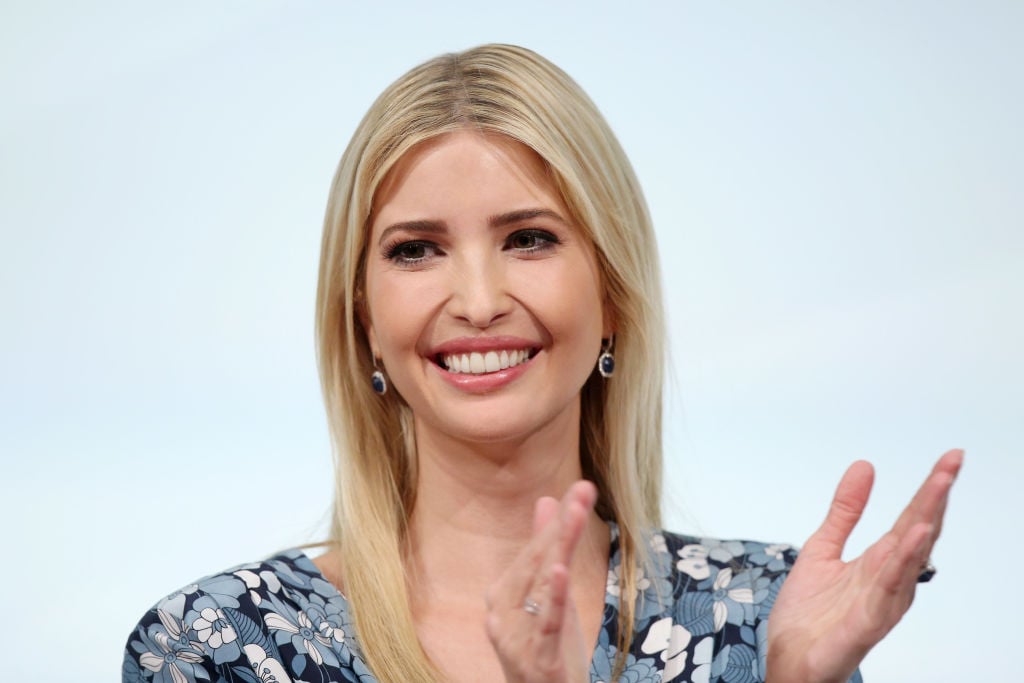 While we're on the topic of Ivanka Trump and her religion, it's worth mentioning that CNN has characterized the first daughter as "America's most powerful Jewish woman." (Newsweek takes it a step further, declaring the first daughter "the world's most influential Jew.") CNN notes that Ivanka Trump plays a unique role "in an administration that has faced criticism for not confronting anti-Semitism."
As CNN noted mid-2017, "One question looming over Ivanka is how — or whether — she will use her status at the top of the new Washington to guide a national conversation about the rising number of threats to Jewish community centers and places of worship." Many Americans still hope for an answer.
Next: She hasn't claimed to strictly follow these rules. 
But she hasn't claimed to strictly observe halachah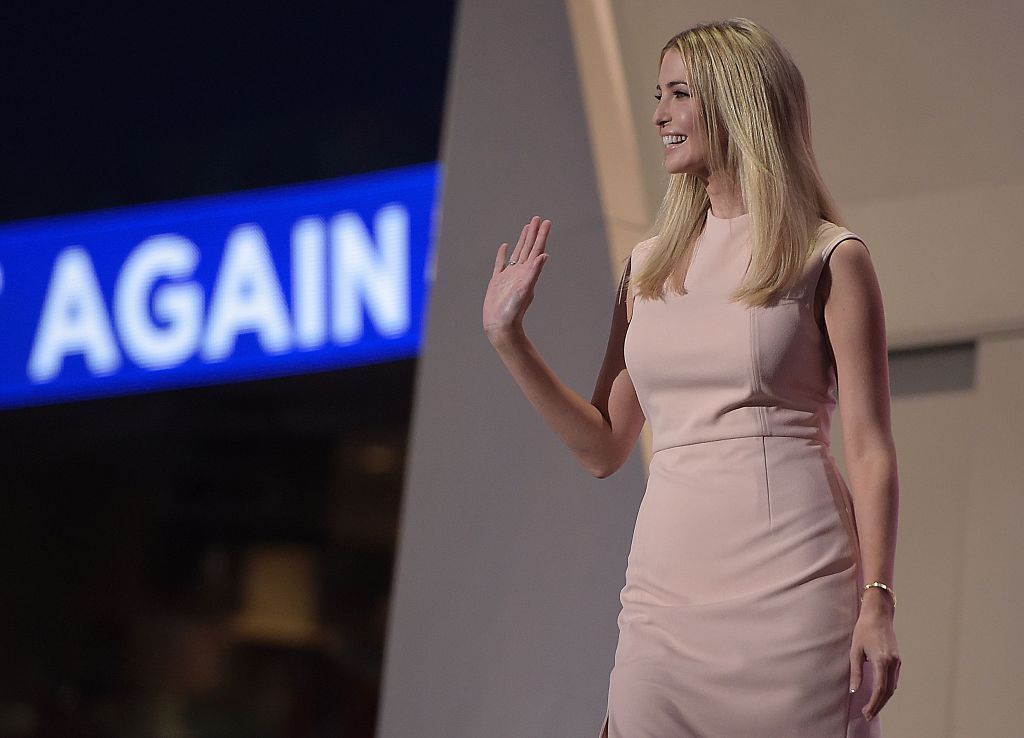 Trump and Kushner do keep kosher. But Forward notes that they've never claimed to strictly observe halachah. (This body of Jewish laws and practices affects every aspect of one's life, not just what one eats.) That could explain why the couple occasionally breaks with religious tradition to play golf or to travel on the Sabbath.
According to Forward, "Among Jews who identify with Orthodoxy and belong to Orthodox synagogues, they are far from alone." The publication explains that a broad spectrum of observance exists among the country's half-million Orthodox Jews. Unsurprisingly, some observe the laws more stringently than others. But as Forward explains, even by keeping kosher, "Jared and Ivanka undoubtedly adhere more to traditional Jewish customs than most American Jews."
Next: We should all keep this in mind about her religion. 
And Ivanka Trump doesn't have to open up about her religion to anyone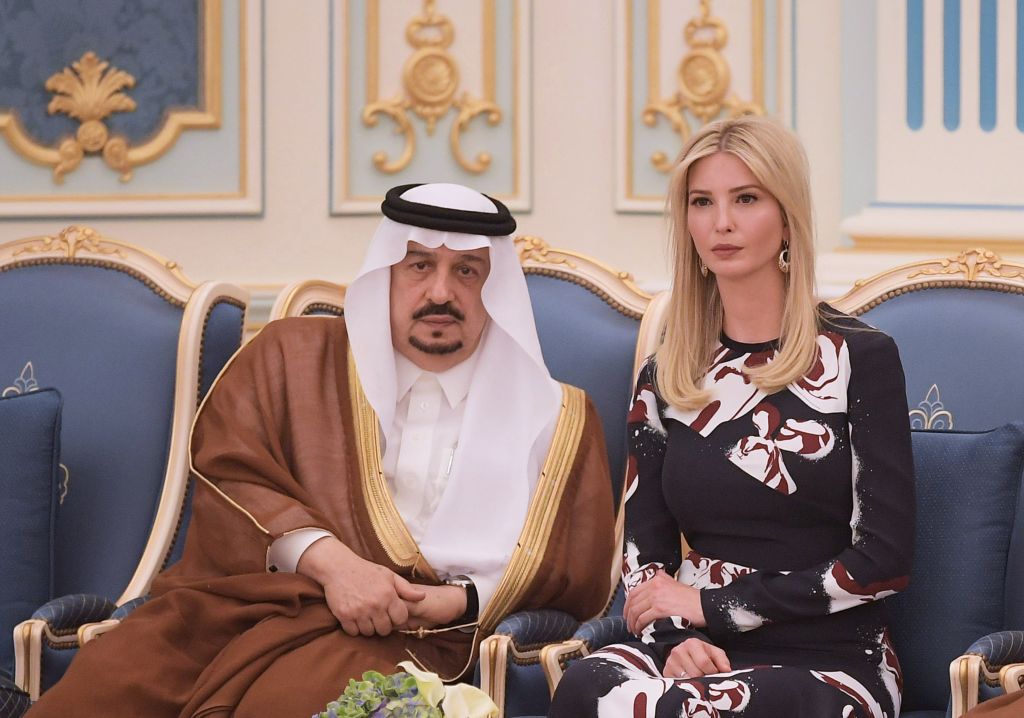 CNN notes that under the intense scrutiny that comes with being the daughter of Donald Trump, Ivanka Trump seems to want her faith to remain private. Many of us find it interesting to learn about the rules that she and her family likely observe. And we all get curious about what, exactly, goes on in her household. But we should all remember that she can choose to keep that aspect of her life private.
As one rabbi writes for the Orthodox Union, "It's none of our business" how closely Trump and Kushner follow the letter of Jewish laws. The upshot? Some people find it interesting to gossip about where Trump breaks from the rules of a kosher lifestyle. Others criticize her for not following every rule to the letter. But she's not obligated to be perfect, even though she lives her life in the public eye.
Read more: Disturbing Things You Never Knew About Ivanka's Relationship with Donald Trump
Check out The Cheat Sheet on Facebook!