This Is the 1 Pantry Organizational Trick Kourtney Kardashian Swears By
Whether you live in a home with limited storage space or you have more square footage than you know what to do with, making the most of that space is key. And even though Kourtney Kardashian may have far more space than the rest of us, she's still an absolute pro at maximizing the storage space in her home. More specifically, the design-obsessed celeb is an expert at pantry organization.
If it's time to turn your own pantry into a clutter-free oasis, Kourtney is here to help. "I hate clutter, and small spaces like this tend to get disorganized quickly," the mom of three told Architectural Digest. Interested to learn more? Look no further. Here's how Kourtney Kardashian transformed her Calabasas home's pantry into a storage sanctuary worth copying.
1. Give every item its own place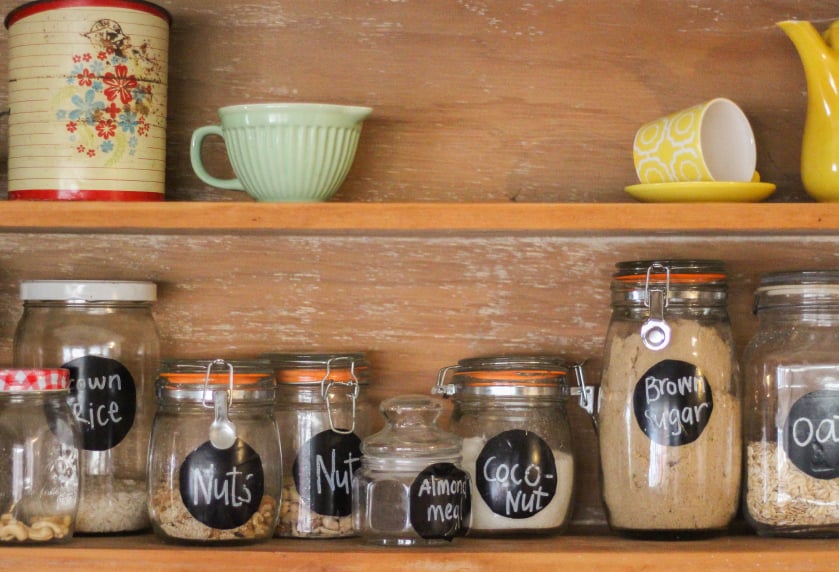 According to the self-proclaimed OCD organizational ninja, giving every item its rightful place will help ensure a happy home for all. And considering just how big a neat freak Kardashian really is, it's no wonder she keeps her pantry just as tidy as every other closet in her home.
In fact, the reality star told Vogue, "Everything, no matter how small, should have its own place, its own home." This mantra of hers effortlessly transfers into every room of her house.
Next: This design swap will help maximize space within your pantry.
2. Swap out racks for built-in shelving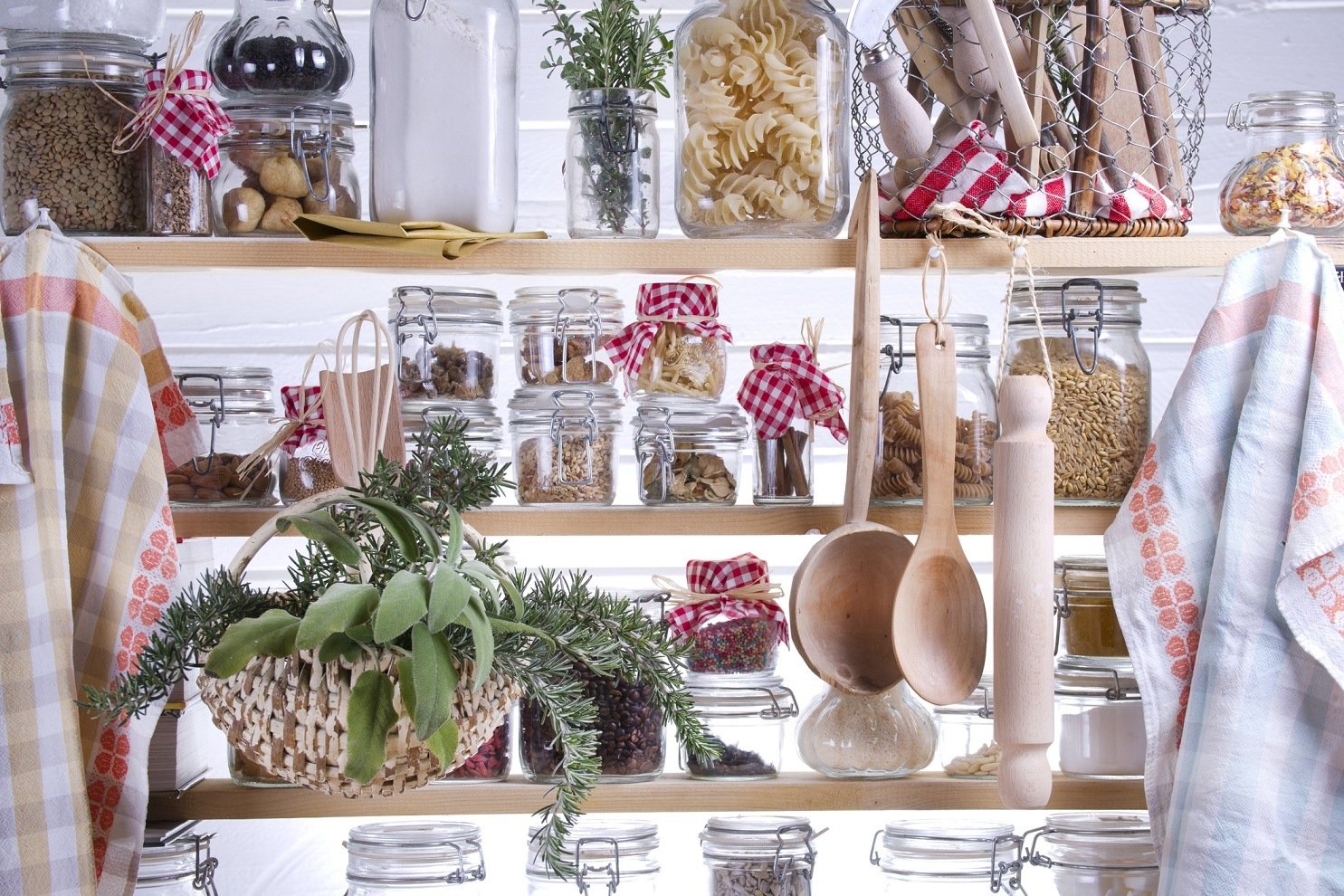 Traditional standing shelves aren't your best bet in terms of longevity, which is why a long-lasting solution is the way to go. We realize that built-ins aren't always feasible, but if it's within your budget, it's definitely worth exploring.
"I swapped the stainless steel racks from my old pantry for built-in wood shelves and drawers," Kardashian told Architectural Digest. "The stainless racks weren't maximizing the space, so I had the new shelves built up to the ceiling and now we're able to fit so much more."
Next: The pantry is a great spot for small appliances, too. 
3. Use the pantry to keep things out of sight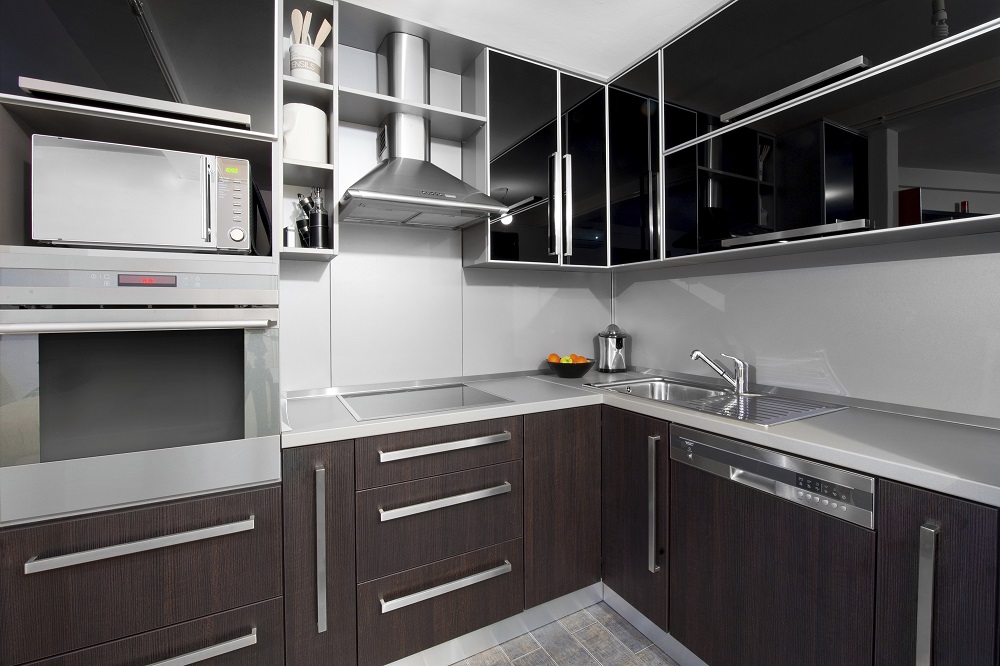 Don't be afraid of turning the pantry into a spot for storing unconventional items. More specifically, use that space to keep things you simply don't like having out on the kitchen counters all day. For instance, Kardashian suggests putting all the appliances together in one cabinet. She stores knives in a child-locked drawer, and keeps the toaster tucked away in the pantry.
Next: Kardashian says she refuses to have this appliance in her home. 
4. Ditch the microwave altogether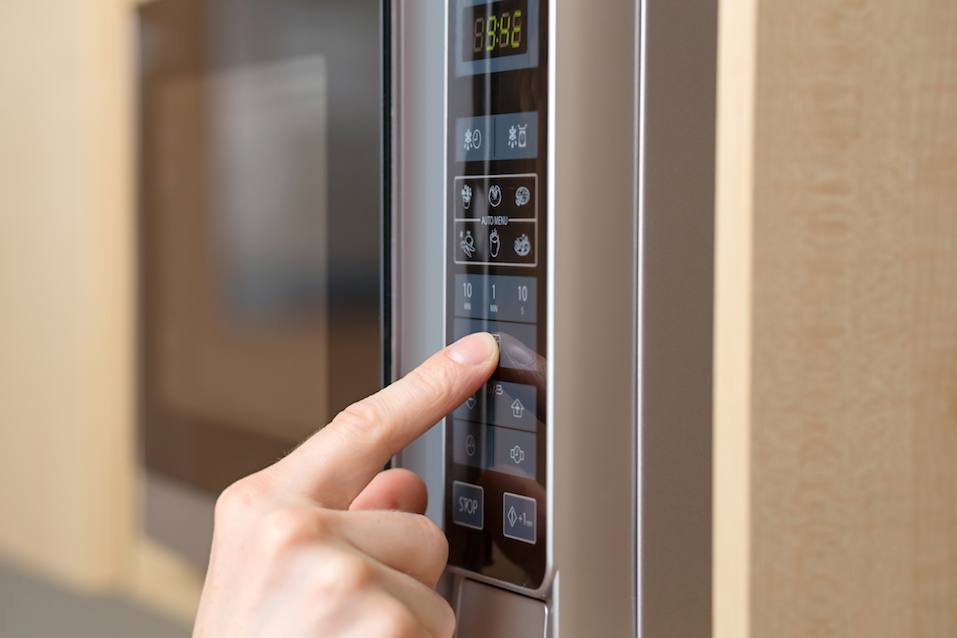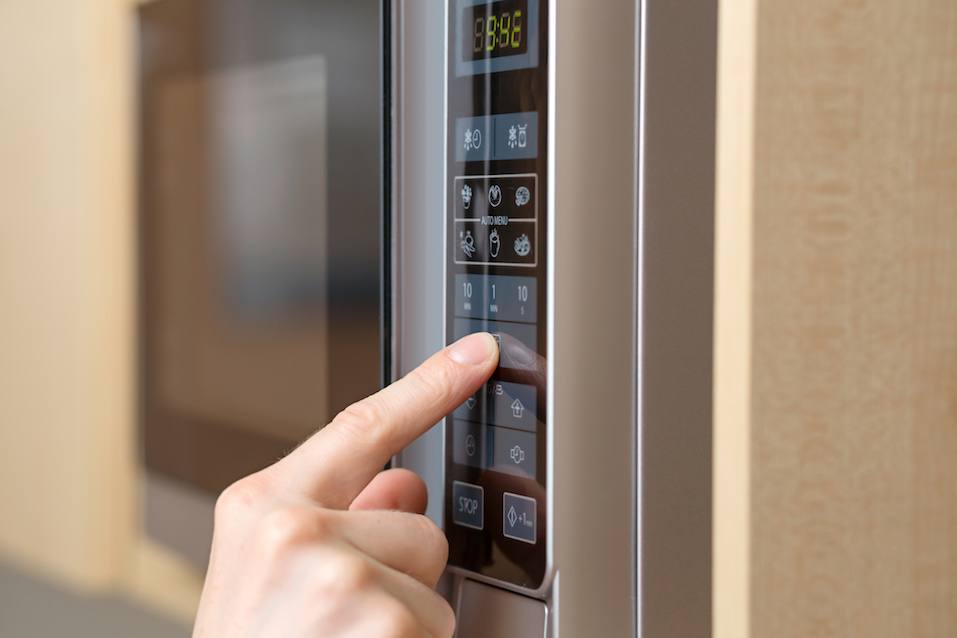 While we're on the subject of small kitchen appliances, there's one that Kardashian will never compromise on. Admitting she prefers a toaster to a microwave, she has no problem telling the world she doesn't believe in keeping one in her home. That's just something to consider if you're concerned about the potential harm a microwave could cause to your health.
Next: An open design will ensure you don't miss anything. 
5. Leave the design open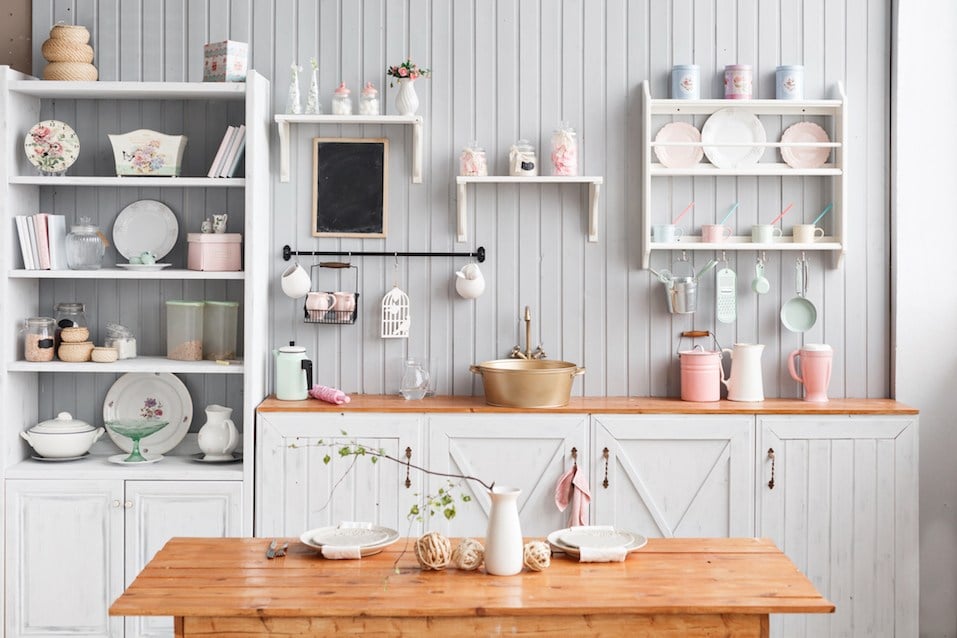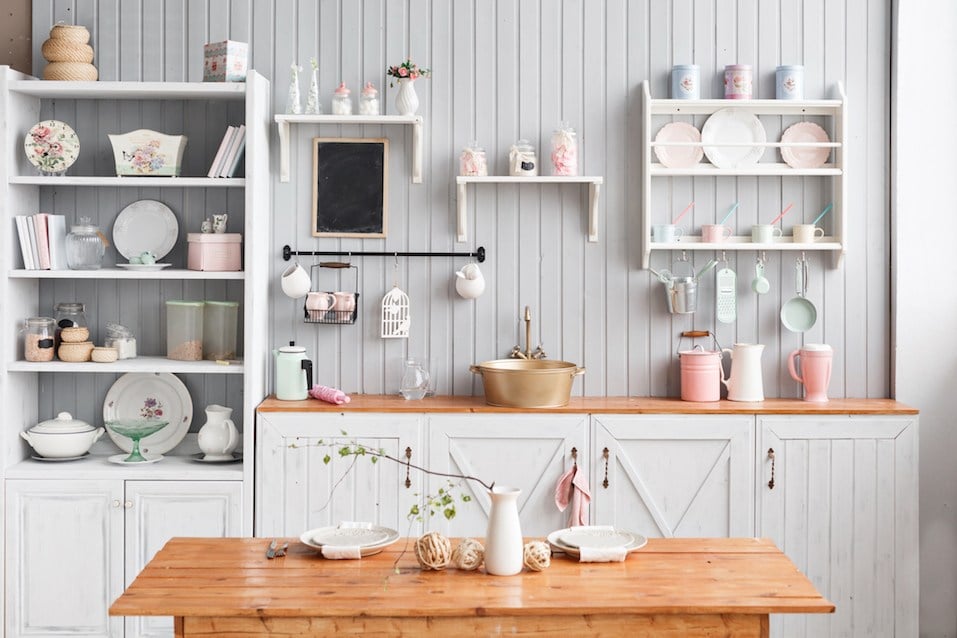 Incorporating an open design in your pantry will help keep clutter at bay. By keeping things in plain view, you'll be able to see things clearly and recognize instantly when things are getting a bit out of control. Kardashian left the design of her pantry open for this very reason.
Next: Here's a pantry storage trick you never knew you needed. 
6. Incorporate deep drawers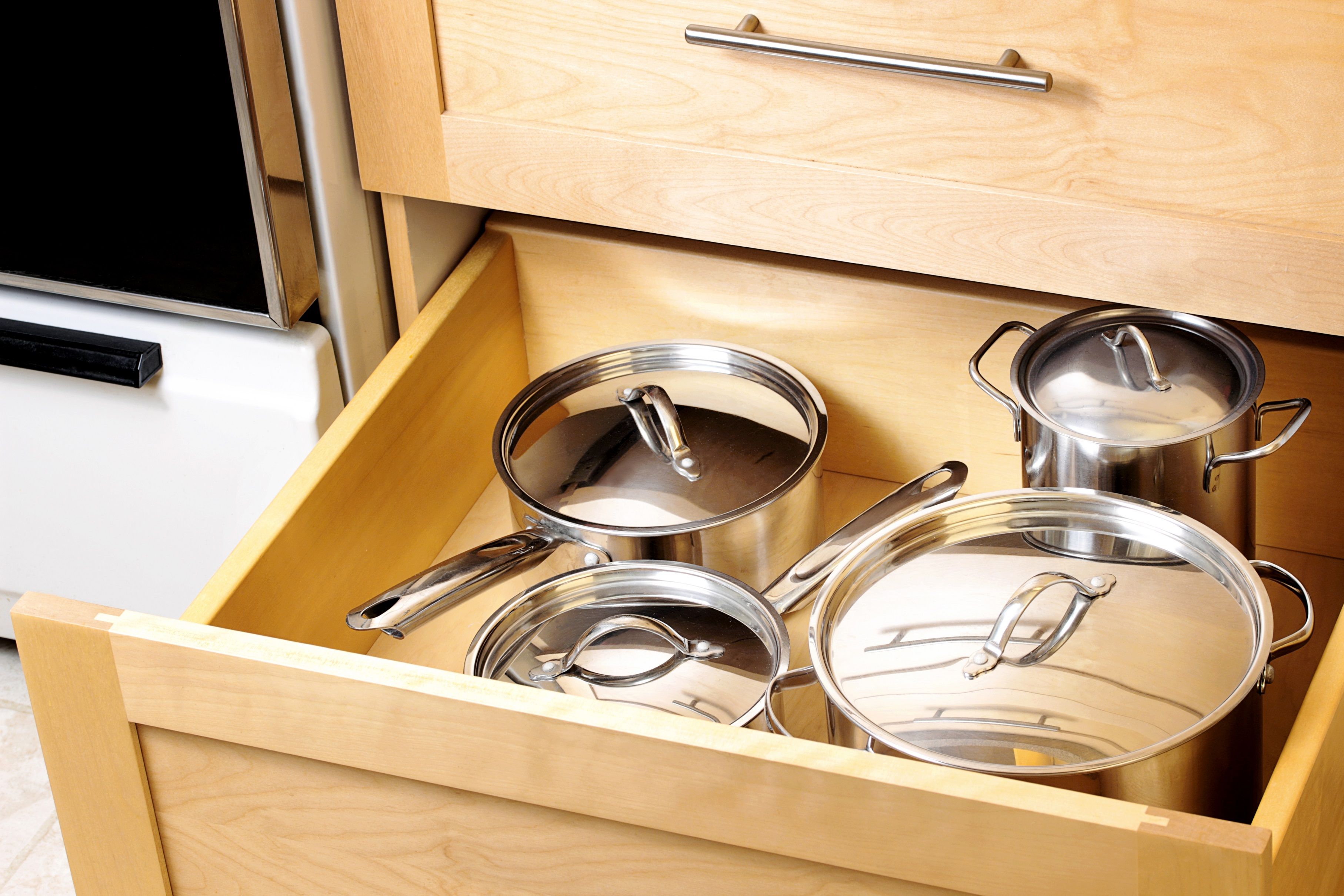 Despite the previous point, this tip still applies because no one uses each kitchen item every day of the week. So, while an open design is wonderful, there's a definite need for some organizational products, as well. In order to keep things tidy and hide certain items, Kardashian incorporated deep drawers into her design.
Next: This is the first step to the organizational trick Kardashian swears by. 
7. Toss all excess packaging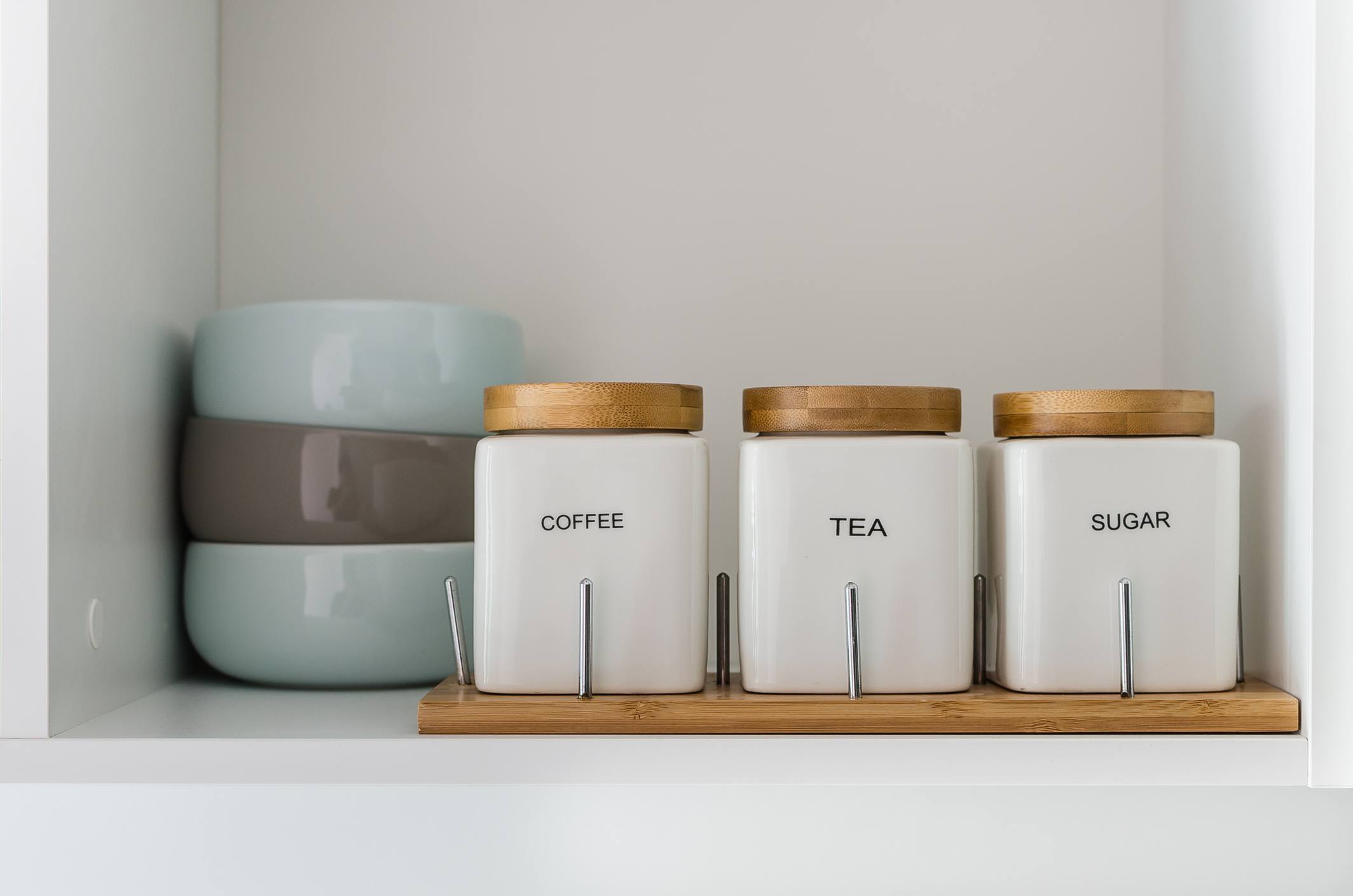 As soon new items arrive at her house, Kardashian rids everything of its packaging. Her reasoning? The health-conscious, organic-buying mother of three doesn't like plastic in the house. In addition to keeping any unnecessary toxins away from her family, recycling the bulky packaging helps keep things looking clean once they're placed on the pantry's shelves.
Next: There's never any storage of this item in Kardashian's pantry. 
8. Keep like items together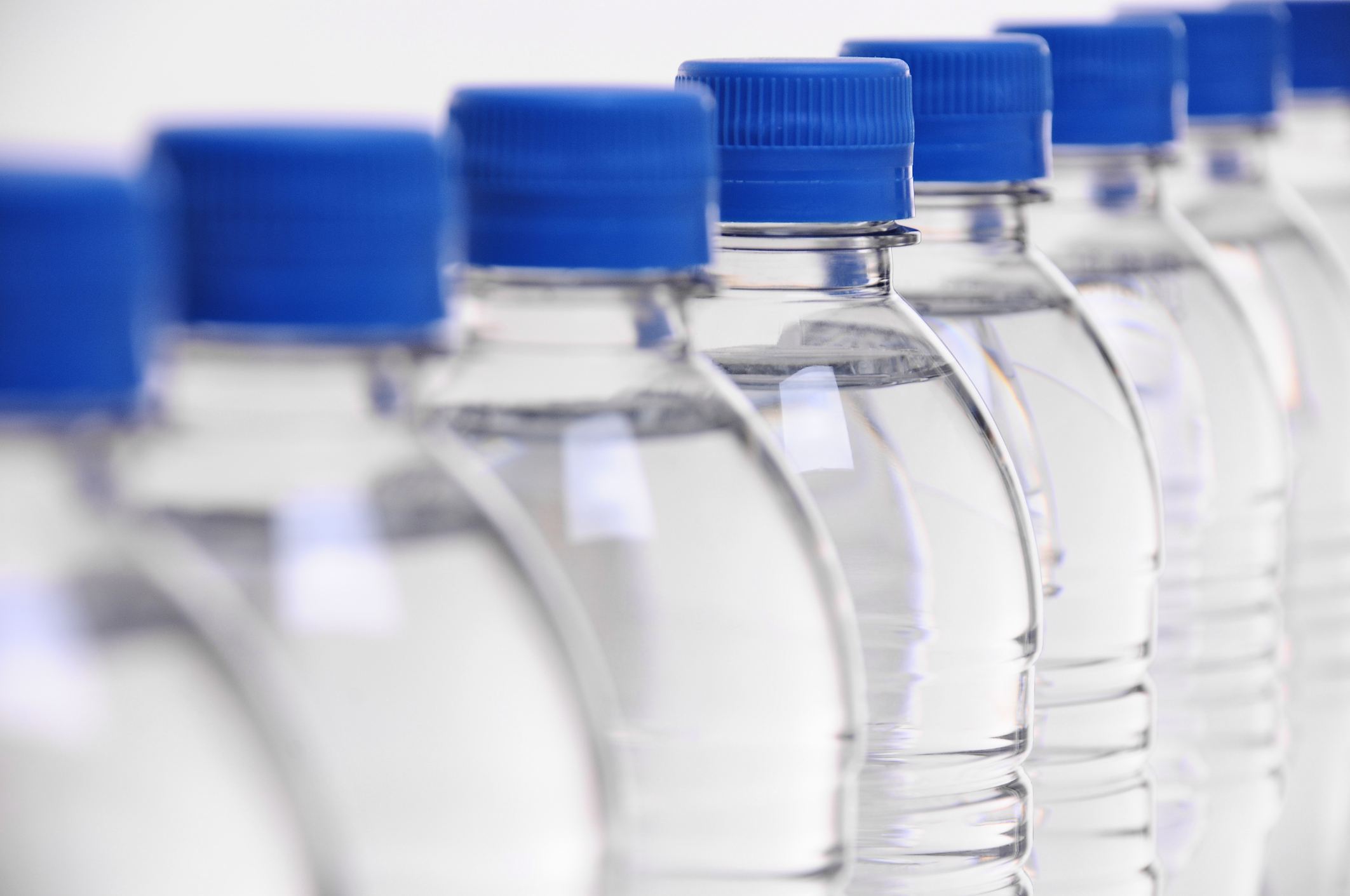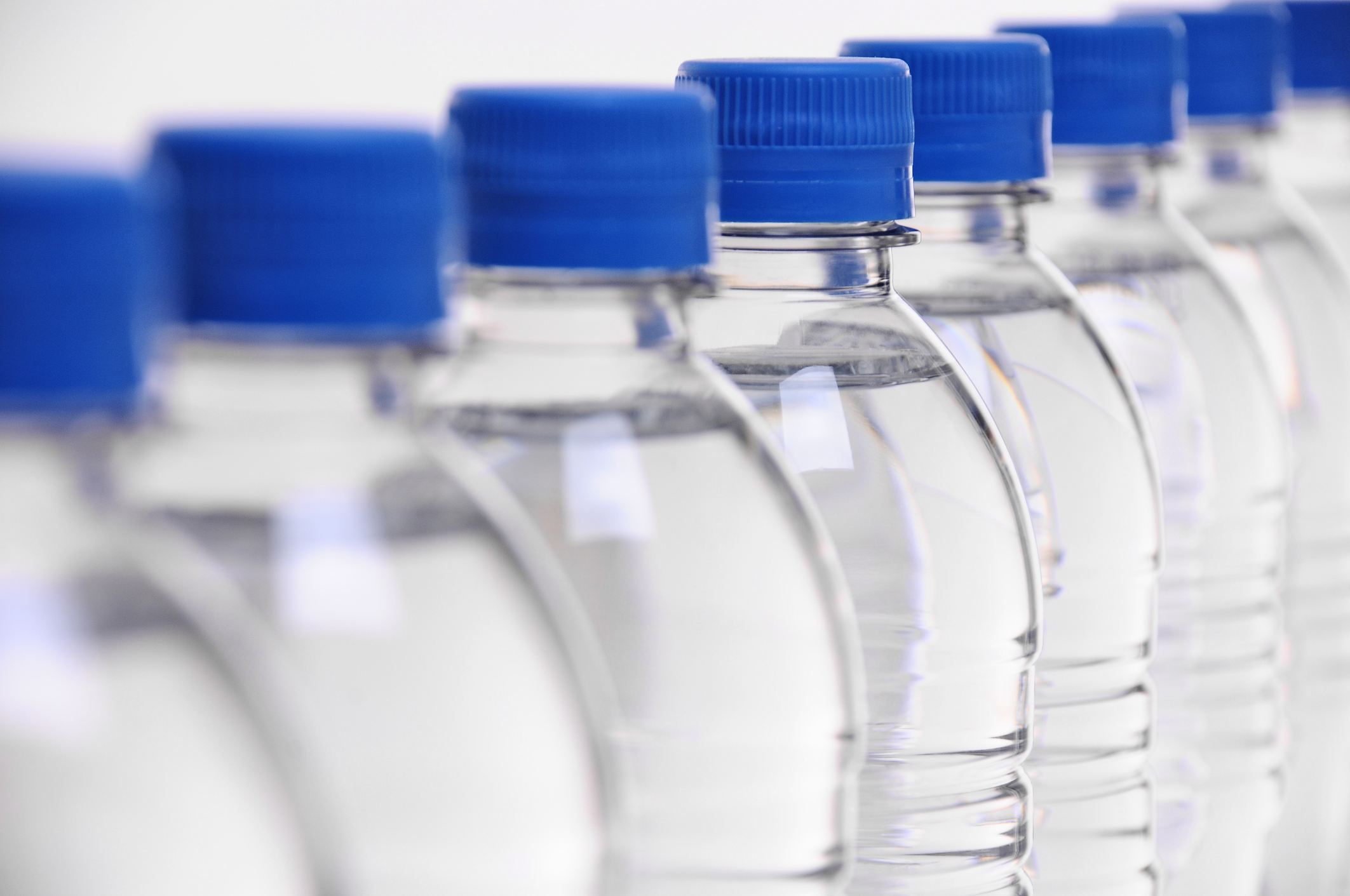 What's the one item Kardashian never skimps on? Bottled water. During a Snapchat tour, younger sis Khloé captured the inside of Kourtney's pantry, which had numerous rows of Fiji water, Smart Water, and sparkling water on display.
As Kardashian told Architectural Digest, "It's an understatement to say I keep lots of water in the house. I take everything out of the bulk packaging and recycle those materials before they go into the pantry. This way all the bottles look tidy on the shelves, as opposed to stacks of boxes or bundles wrapped in plastic."
Next: Another tip for storing food once it's been unwrapped
9. Store food in glass containers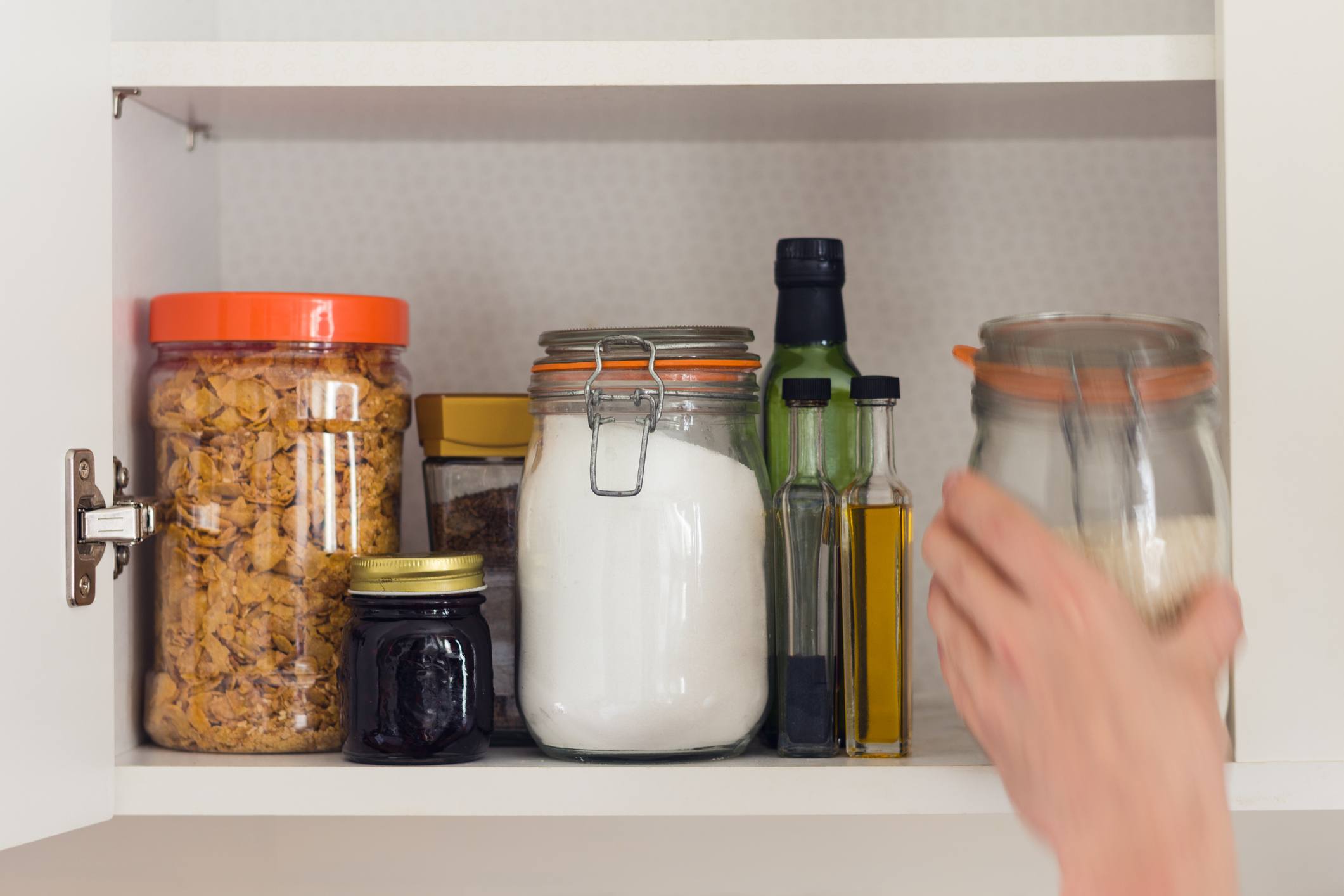 Now that we've established Kardashian's disdain for all things plastic, her food-storing habits should come as no surprise. In particular, there's one type of material she prefers when it comes to keeping food fresh. "I like to store food in glass or stainless steel and I try to avoid having plastic in the house," she told Architectural Digest. "When we get new cereal, rice, grains, sugar, or flour, I recycle the original packaging and transfer everything into glass jars. This way, everything looks really organized and uncluttered."
Next: This trick ensures you never let food go bad. 
10. Use stickers to keep track of expiration dates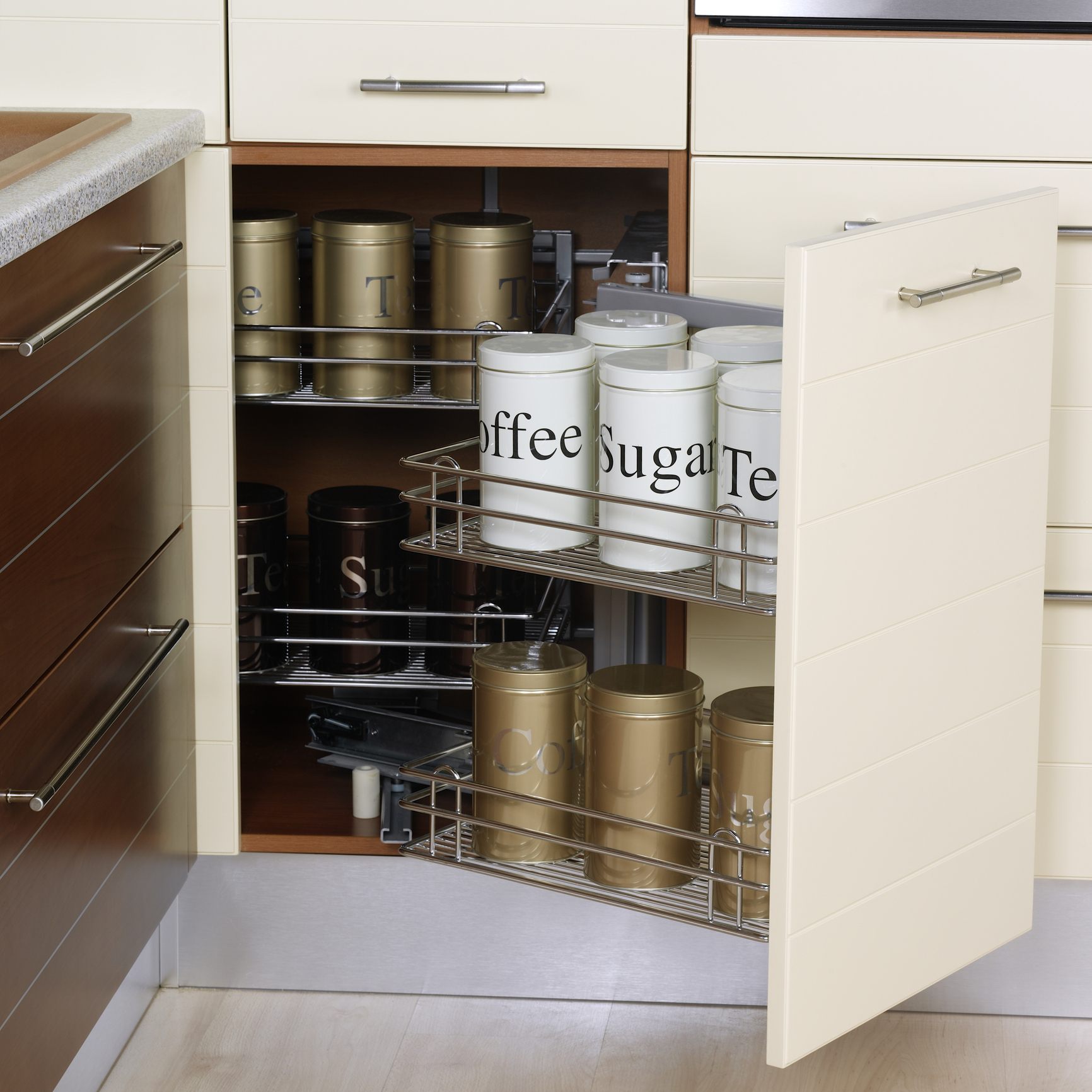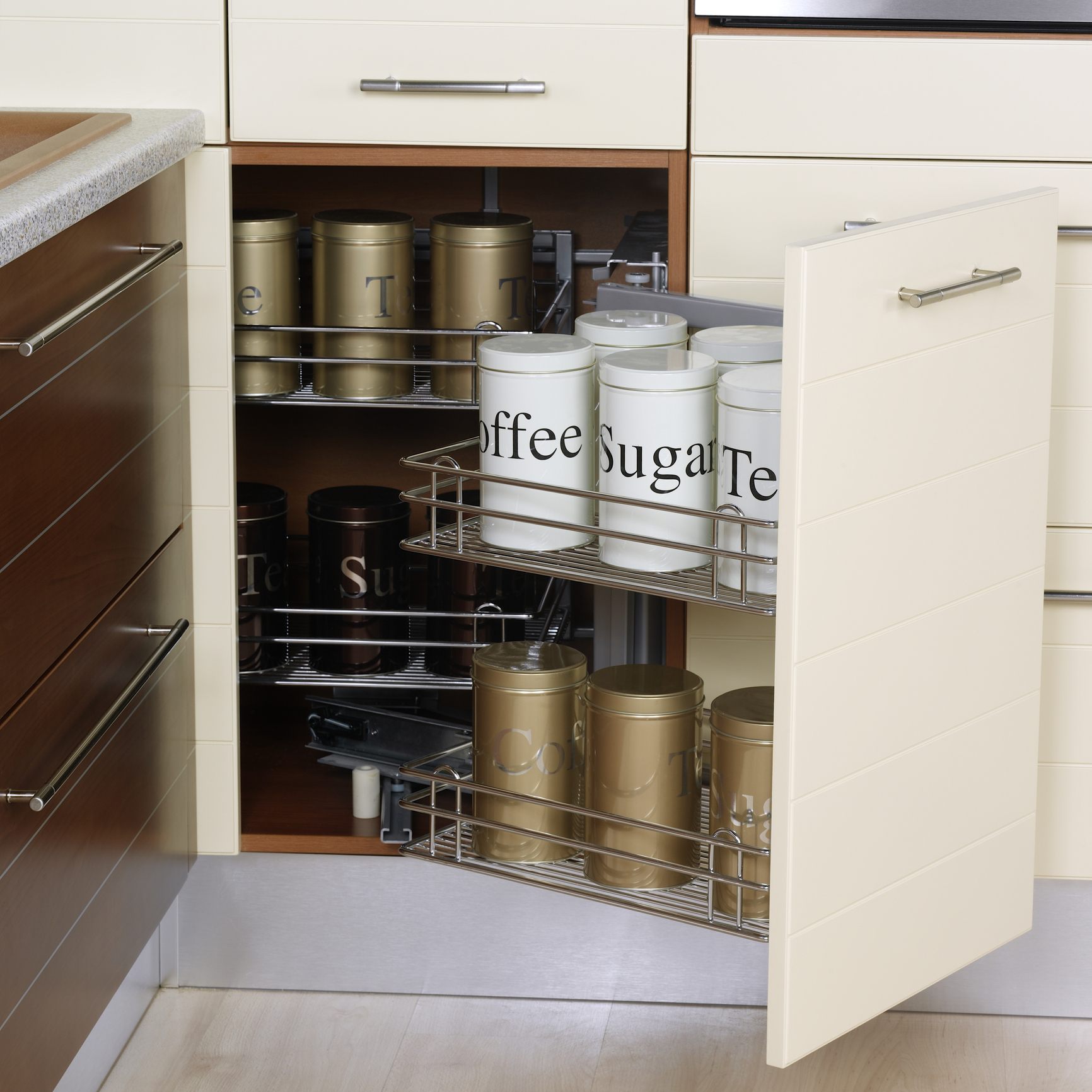 Aside from using a label maker to actually label the food jars, Kardashian also puts stickers on the bottoms, so that she knows the expiration date of each. Not only does this method let you know whether something's still fresh, but swapping the packaging for glass containers will reduce the risk of having any chemicals leach into your food.
Next: What about the items that don't fit neatly on the shelves? Don't worry, there's a solution for that. 
11. Organize miscellaneous items into woven baskets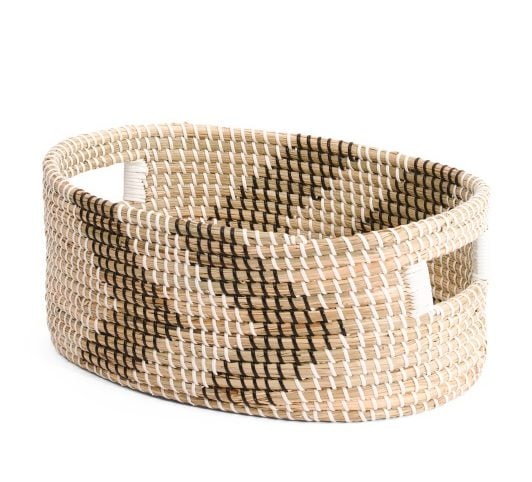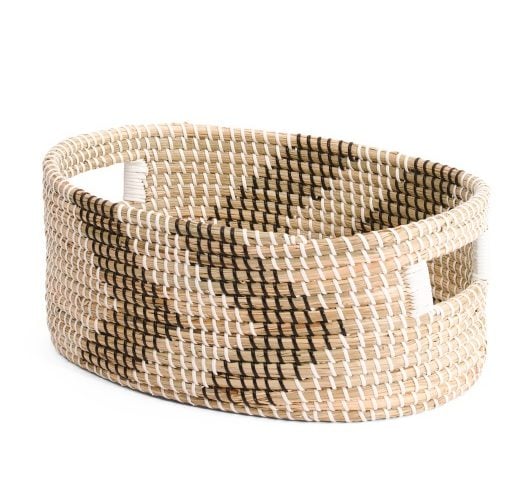 The idea of having everything fall into a category is nice, but it's typically not realistic. And for the items that can't fit neatly into a category or perfectly on a shelf, you'll need to get creative. In this case, Kardashian likes to keep all the unorganized stuff in structured woven baskets.
It's easy to organize the baskets into sections, and it keeps loose products, such as baking supplies, in one spot. From there, she hangs little tags on each bin so that finding things is easy.
Next: You may be surprised to hear that Kardashian has one of these. 
12. Purge your junk drawer once in a while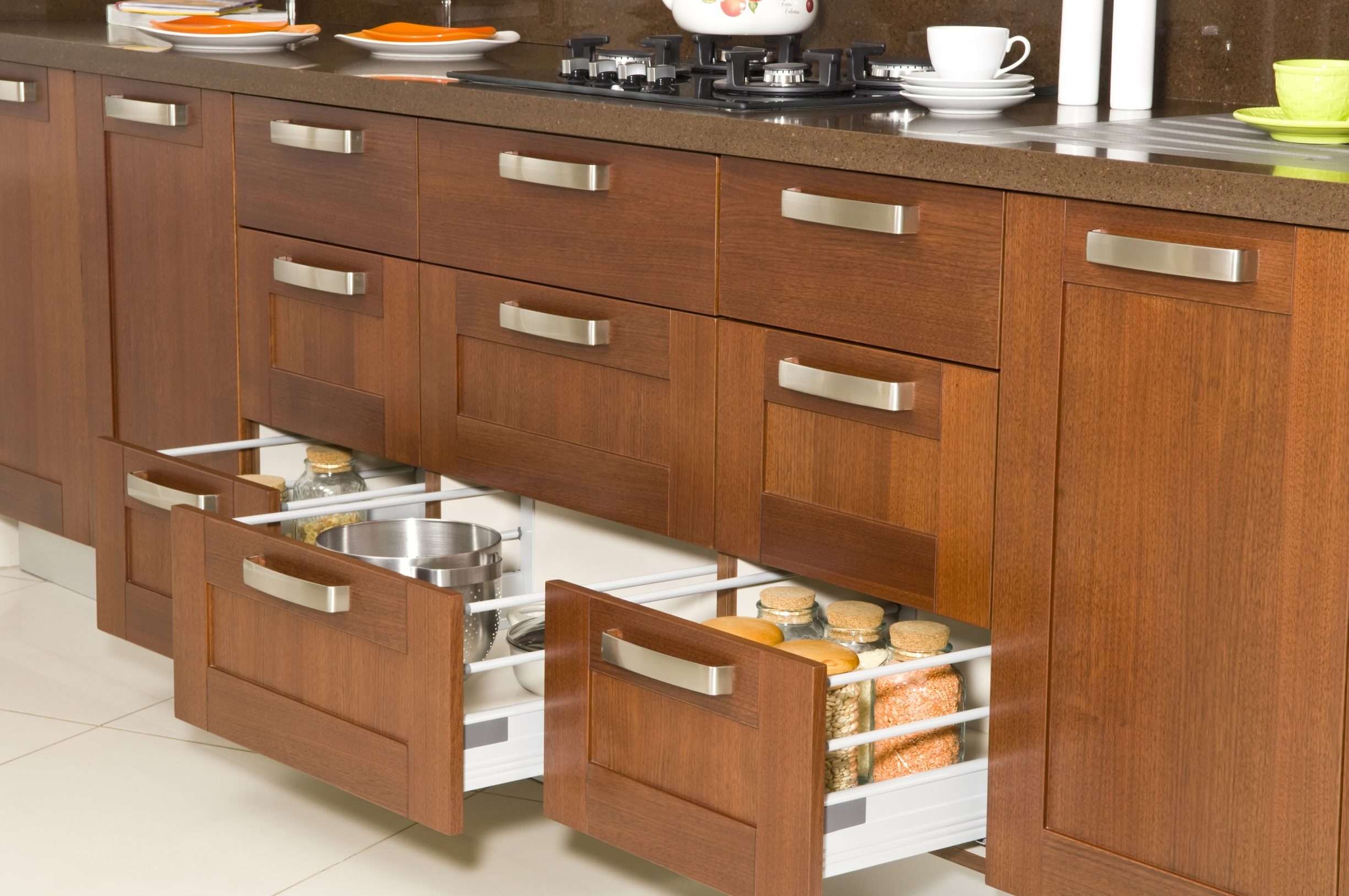 Even top-notch neat freaks have at least one junk drawer hiding somewhere in their home. And according to Kardashian, it's not the worst thing in the world. "I definitely have a junk drawer — a couple, in fact," Kardashian told Vogue. "The drawer next to my bed is kind of scary, and then I have another one in the kitchen." However, the key is to purge every so often, or as much as needed, so that it doesn't become too out of control.
Next: There's no need to have a plethora of cookbooks sitting on the kitchen shelf. 
13. Sort through your cookbooks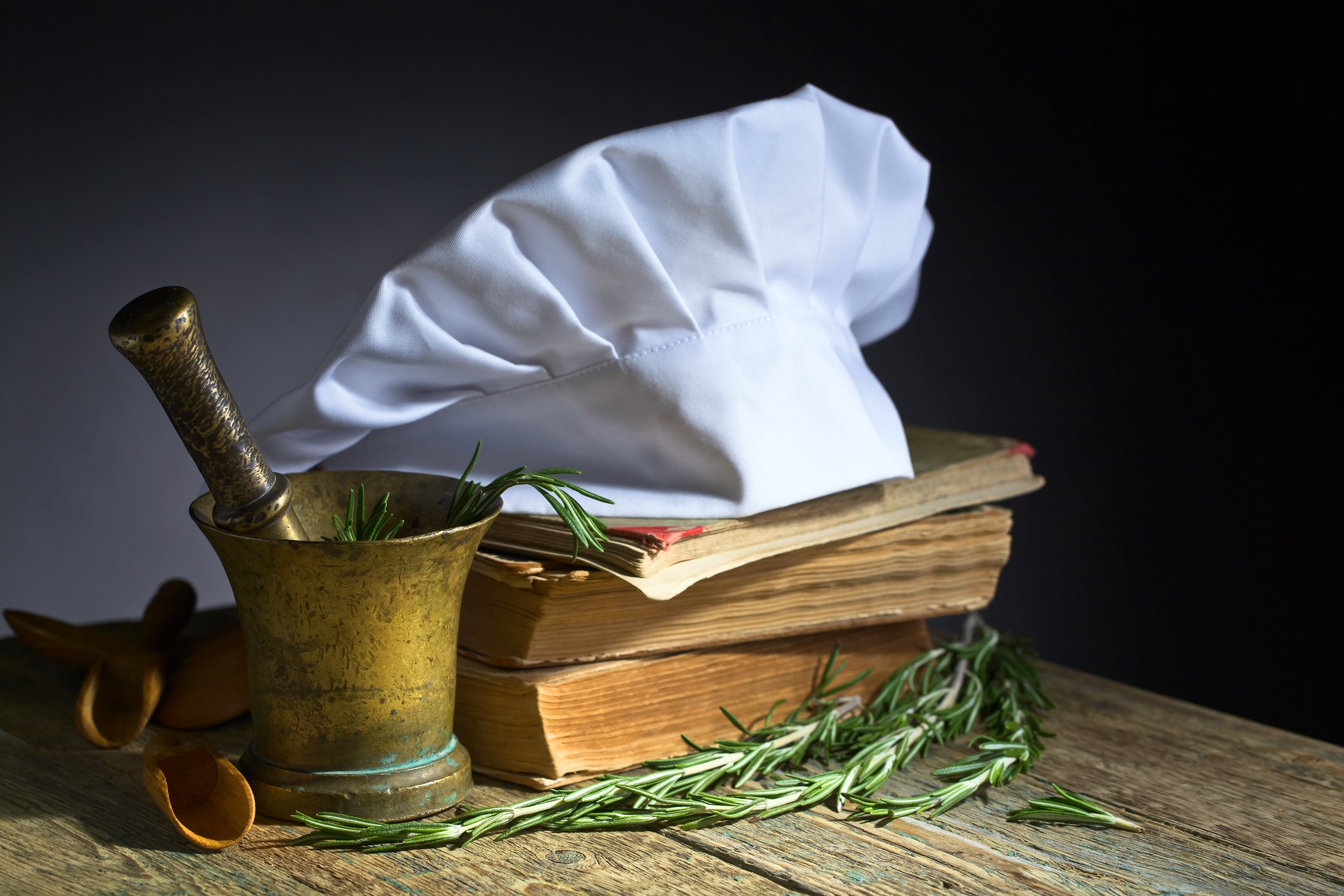 Tossing things you don't need is often easier said than done, but it's something we all need to do. Purging unnecessary stuff from your house won't only make for a cleaner home, it'll make for a more in-control you.
Not sure where to start? Take a page from Kardashian's book and prioritize based on how personal something is. For example, Kardashian holds onto cookbooks that are personal to her, like ones that Kris Jenner and Caitlyn Jenner are in, but she gets rid of the rest.
Next: Choose your storage solutions wisely. 
14. Match your storage solutions to your decor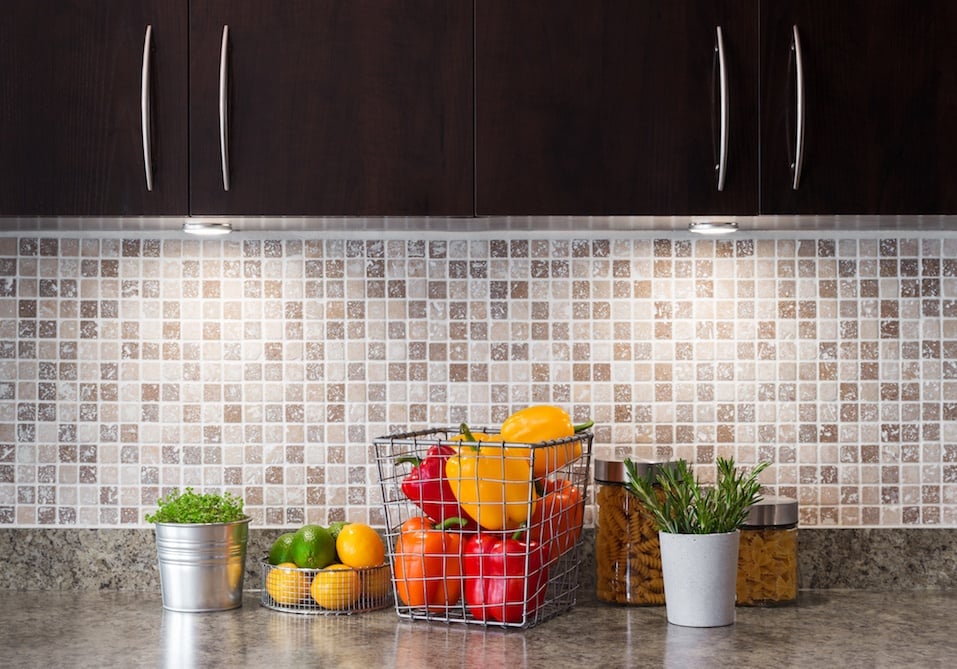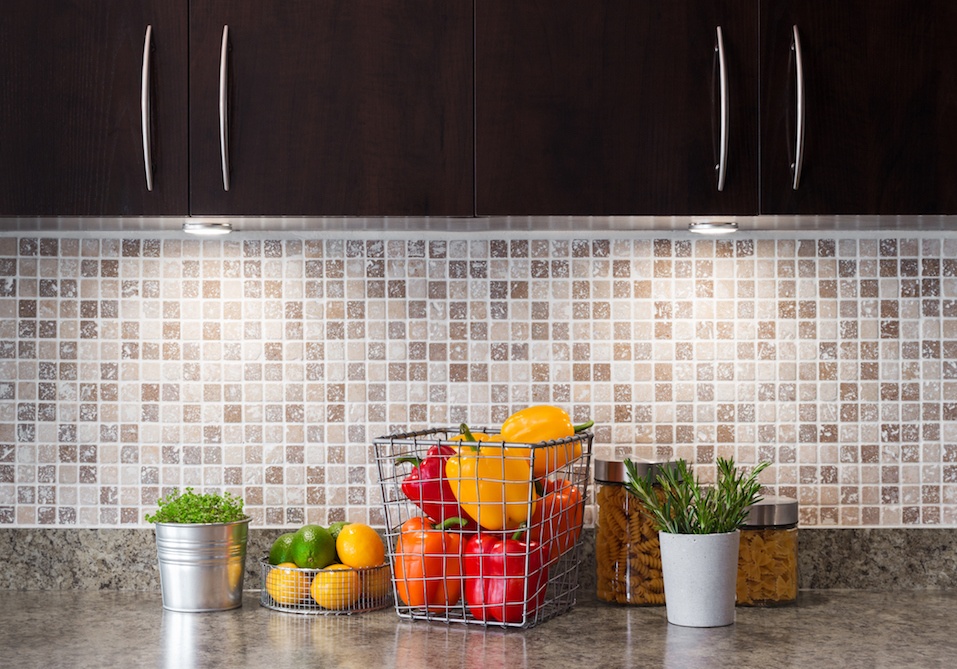 Buying organizers that pair well with your home's decor probably isn't a priority when deciding on pantry storage units. However, seeing as not everyone has ample room in the pantry alone, your storage solutions may spill over into your kitchen. When this happens, Kardashian recommends sticking to a scheme that pairs well with the rest of your home.
Next: Cleaning products need a home, too. 
15. Group bulk cleaning supplies together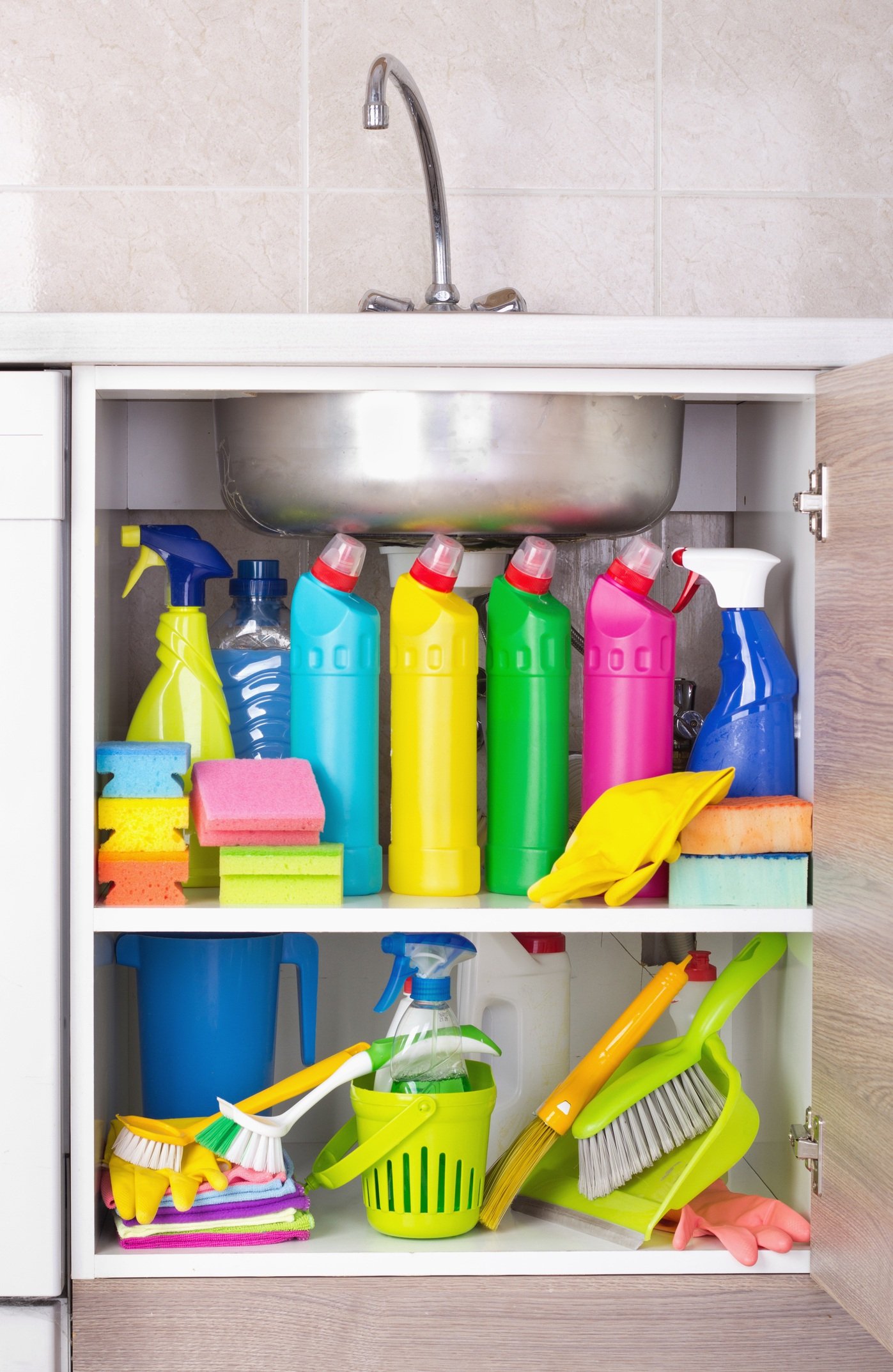 Keeping cleaning supplies out of reach is of the utmost importance when it comes to a home with little ones. And for Kardashian, the best place for her cleaning supplies is the laundry room. Wherever you keep your collection, be it in the pantry or underneath the kitchen sink, Kardashian has a couple of suggestions.
Kardashian buys her favorite all-natural, organic supplies in bulk, and she keeps on-hand items in white tin caddies for easy access. Keeping a smaller cleaning caddie full of on-hand supplies allows you to clean everyday messes in a pinch, while keeping bulk backup will ensure you never run out of the supplies you use most.
Read more: Easy Ways to Declutter Your Entire House This Weekend
Check out The Cheat Sheet on Facebook!