Laura Bush Slams Donald Trump's Immigration Policy, But Look at What George W. Bush Did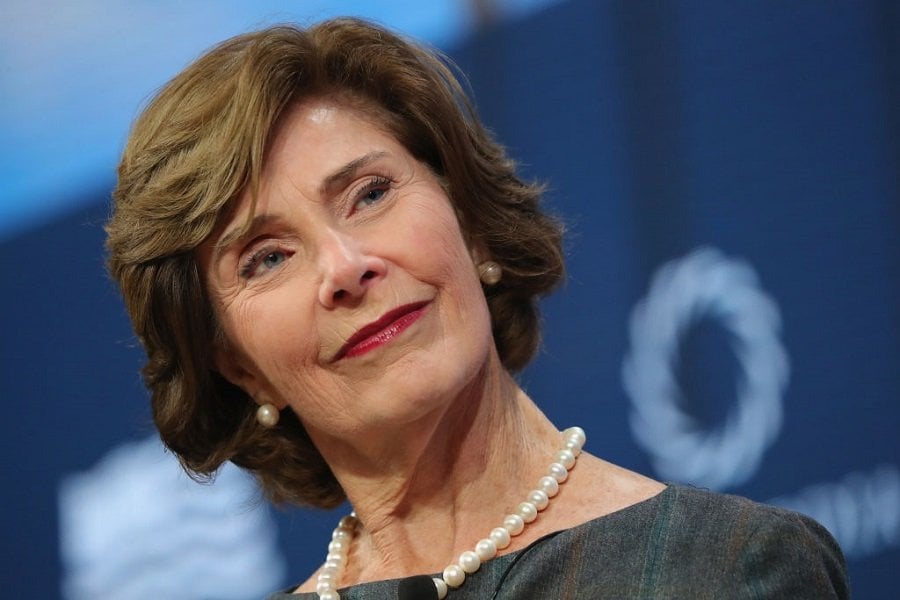 Former first lady Laura Bush wrote a blistering op-ed in the Washington Post, condemning President Donald Trump's immigration policy. Bush, who lives in Texas, called the zero-tolerance policy both "cruel" and "immoral."
"Our government should not be in the business of warehousing children in converted box stores or making plans to place them in tent cities in the desert outside of El Paso," she added. But what business does the government have? Looking back at her husband's own policy gives us some clues to what the Bush family really believes.
The crackdown separates families
As of press time, border patrol agents have separated nearly 2,000 children from their parents at the Southern border, according to NPR. This comes as a result of a new "zero tolerance" policy that charges every adult caught crossing the border illegally with federal crimes. NBC reports that "[we] are running out of space to shelter children who have been separated from their parents." Out of the 550 children currently in custody longer than 72 hours, 300 are under the age of 12.
As a result, the stations where the children remain don't have enough room or facilities for long-term stays. "It would be highly inappropriate and even unsafe to hold children for extended periods in these short-term border facilities because they often lack the adequate medical and nutritional resources for these young people," said Greg Chen. The director of government relations for the American Immigration Lawyers Association said those shortcomings "place these children at risk of harm."
Bush called the camps "eerily reminiscent of Japanese American internment camps of World War II, now considered to have been one of the most shameful episodes in U.S. history." Those camps, as Bush pointed out, inflicted serious emotional trauma on the interned. Many of them suffered cardiovascular disease and early deaths, as a result.
George W. Bush actually initiated the policy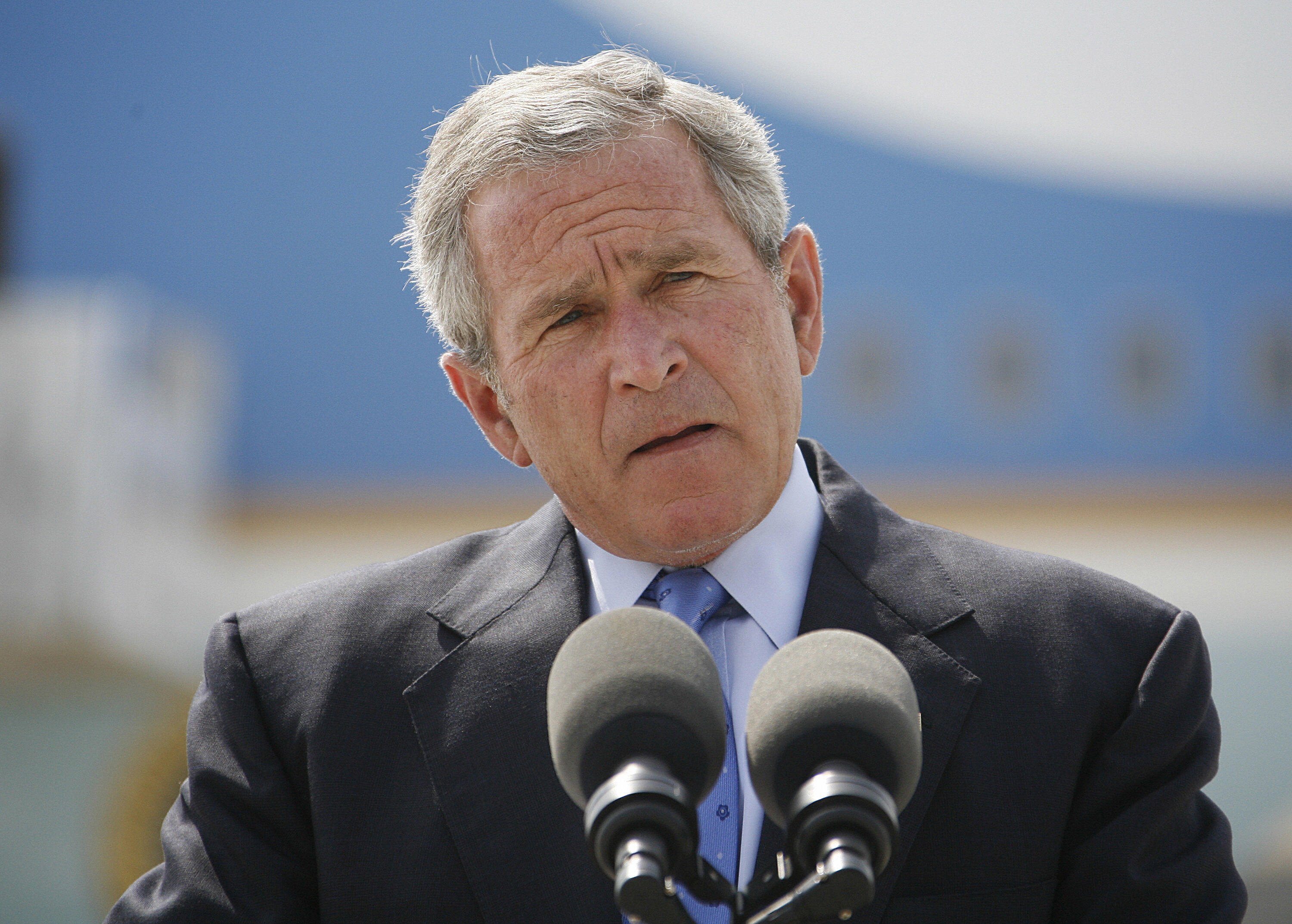 The zero tolerance practice of immediately imprisoning, prosecuting, and deporting immigrants who illegally enter the United States has been around since 2005, New York Magazine reports. Neither George W. Bush nor Barack Obama hold spotless records, where treatment of immigrants at the Southern border, come in.
According to The New York Times, Bush actually initiated the "zero tolerance" approach for illegal immigration that Trump used as his model. In 2005, he launched Operation Streamline, a program that referred all unlawful entrants for criminal prosecution. That program expedited trials geared toward quick deportation. It also largely didn't apply to adults traveling with minors, juveniles, or people with illnesses and disabilities.
Obama also used the program, although his administration didn't see first-time illegal entrants as priorities. And crucially, both administrations both morally and pragmatically opposed separating immigrant children from their families.
Jeh C. Johnson served as secretary of homeland security under Obama. He told The New York Times that separating families doesn't actually work. solution to the problem.
"Whether it's family detention, messaging about dangers of the journey, or messaging about separating families and zero tolerance, it's always going to have at best a short-term reaction," he said.
Obama also considered it
When child immigration surged in 2014, the Obama administration discussed separating children from their families. Cecilia Muñoz, Obama's top domestic policy adviser said they thought it through. "We spent five minutes thinking it through and concluded that it was a bad idea. The morality of it was clear — that's not who we are."
They did expand the detention of immigrant families, however. That included opening the detention facilities where thousands of children now remain. And in 2015, a federal judge ordered the administration to stop detaining mothers and children. They ruled it didn't humanely deter others from joining their relatives.
Trump sees no such distinction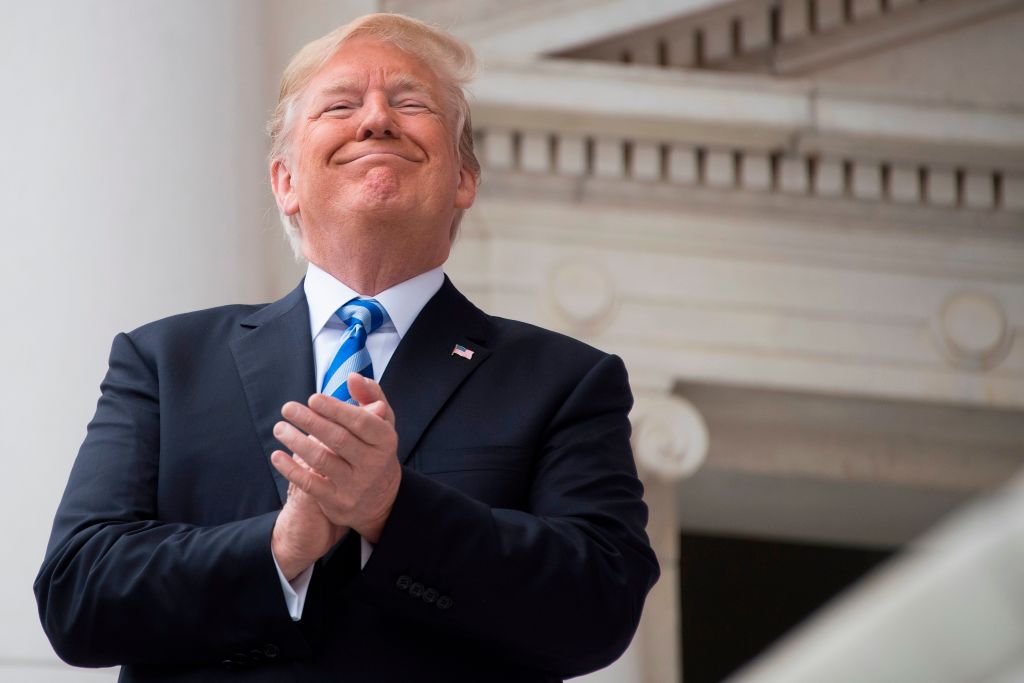 The current administration uses separating families from their children as a deterrent to all immigrants. It also considers the children something of a bargaining chip. "A big name of the game is deterrence," Chief of Staff John Kelly told NPR in May. "The children will be taken care of — put into foster care or whatever — but the big point is they elected to come illegally into the United States, and this is a technique that no one hopes will be used extensively or for very long."
Trump, despite trying to backpedal his support for the policy, vehemently supported its implementation. According to The New York Times, he gave explicit direction to separate parents from their children. The president later tweeted,"Democrats can fix their forced family breakup at the Border by working with Republicans on new legislation, for a change! This is why we need more Republicans elected in November. Democrats are good at only three things, High, High Crime, and Obstruction. Sad!"
In fact, The Washington Post explains, Trump intends to use the children as pawns to extract concessions from Democrats. That will serve to push through an immigration package that includes money for the fabled border wall and cuts to legal immigration, among other measures.
Sadly, this is who we are
International human rights organizations have roundly denounced the practice. The United Nations human rights office demanded Trump "immediately halt" the family-separation policy, CBS News reports. That office said "children should never be detained for reasons related to their own or their parents' migration status. Detention is never in the best interests of the child and always constitutes a child rights violation."
And Laura Bush, despite her husband's founding the policy, disagrees with Trump's enactment. "Americans pride ourselves on being a moral nation," she wrote. "We pride ourselves on acceptance. If we are truly that country, then it is our obligation to reunite these detained children with their parents — and to stop separating parents and children in the first place."
Check out The Cheat Sheet on Facebook!