Laura Ingraham's Adopted Daughter Is from Guatemala and 8 Other Things You Probably Didn't Know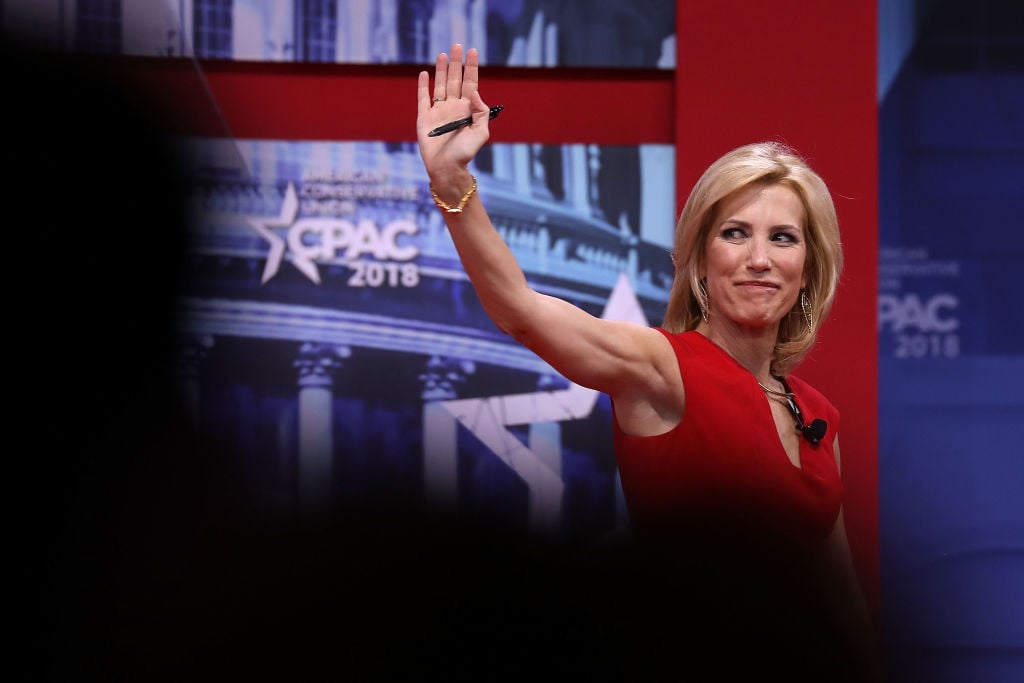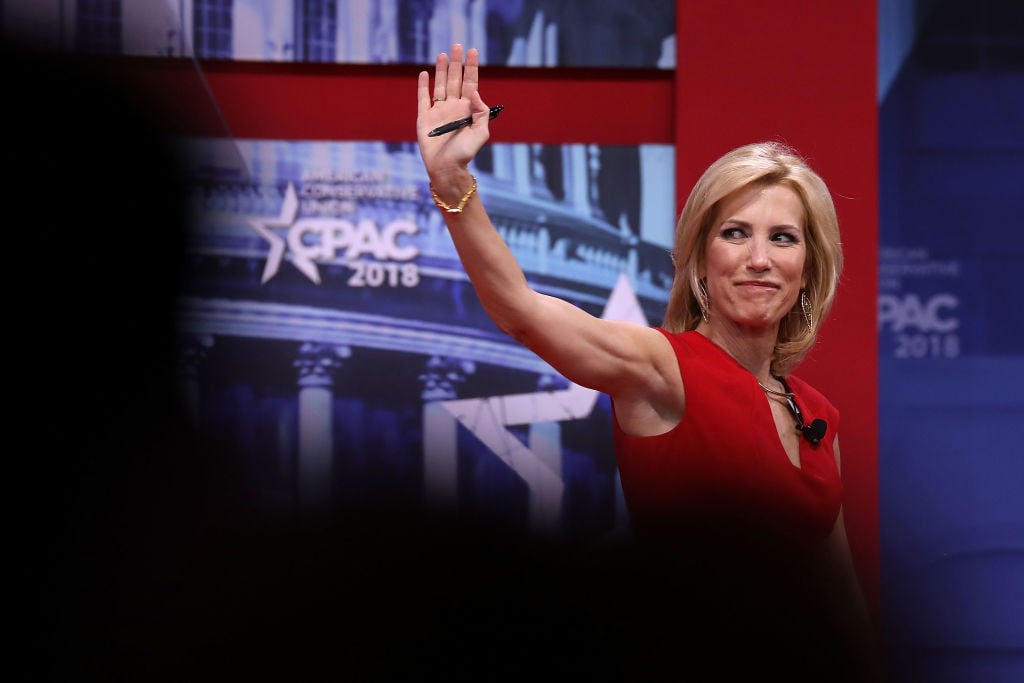 Fox News host Laura Ingraham has said a lot of things that have gotten her into trouble. In fact, 17 advertisers dropped her show after she criticized Parkland school shooting survivor and gun control activist David Hogg. But Americans are more angry about what Ingraham said about the detention centers where Donald Trump's administration has decided to hold immigrant children separated from their parents.
Ingraham compared the detention centers — where children are kept in chain-link cages — to summer camps. "More kids are being separated from their parents and temporarily housed in what are essentially summer camps, or as The San Diego Union-Tribune described them today, as basically looking like boarding schools," with classrooms, a medical clinic, and a play area, Ingraham said. The newspaper she mentioned added the context that the facility itself resembles a prison.
Though you may know her as one of Donald Trump's strongest supporters, there are plenty of things about Laura Ingraham that may surprise you.
9. She has criticized Megyn Kelly
Scribol notes that Laura Ingraham has repeatedly criticized Megyn Kelly. In June 2017, she retweeted an article called "NBC's Megyn Kelly Problem." And she also voiced her disapproval of Kelly's choice to interview three women who had accused Donald Trump of sexual misconduct. Ingraham accused Kelly of "dragging out" the women to help her "struggling morning show" on NBC.
8. She body-shamed Meghan McCain
Another notable time when Laura Ingraham insulted another woman? The 2009 occasion when she was accused of body-shaming Meghan McCain, daughter of John McCain. On her radio show, she imitated Meghan's voice in a valley girl accent. "I was really hoping that I was going to get that role in The Real World, but then I realized that, well, they don't like plus-sized models," she quipped. As Scribol points out, McCain responded by writing an article called "Quit Talking About My Weight, Laura Ingraham," for The Daily Beast.
7. She insulted LeBron James and Kevin Durant
It's not just fellow TV hosts whom Laura Ingraham has insulted. She insulted NBA stars LeBron James and Kevin Durant after the athletes — who both speak out about social and racial justice issues — criticized Donald Trump. In fact, she characterized James's comments on the president as "barely intelligible" and advised both basketball players to "shut up and dribble."
James and Durant responded, calling Ingraham's comments demeaning and racist. Durant said, "Ignorance is something I try to ignore. That was definitely an ignorant comment. To me, it was racist."
6. She got sued while she was still in college
Laura Ingraham began making inflammatory statements as an undergraduate, when she attended Dartmouth College. Scribol reports that when she was in college, she worked on The Dartmouth Review. She accused a music professor, Bill Cole, of being a bad teacher, in a 1983 column. Cole sued The Dartmouth Review for $2.4 million, but withdrew his case in 1985.
Ingraham also courted controversy in 1984 by covertly recording a meeting of Dartmouth's Gay Students Association (GSA) and then publishing transcripts that revealed details of some of the attendees' sex lives. In the publication, she also characterized GSA members as "cheerleaders for latent campus sodomites."
5. Ingraham has a brother who's gay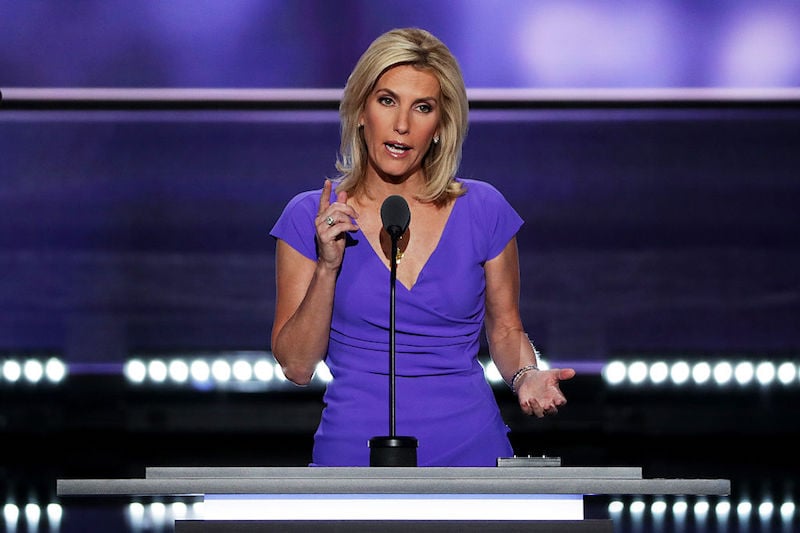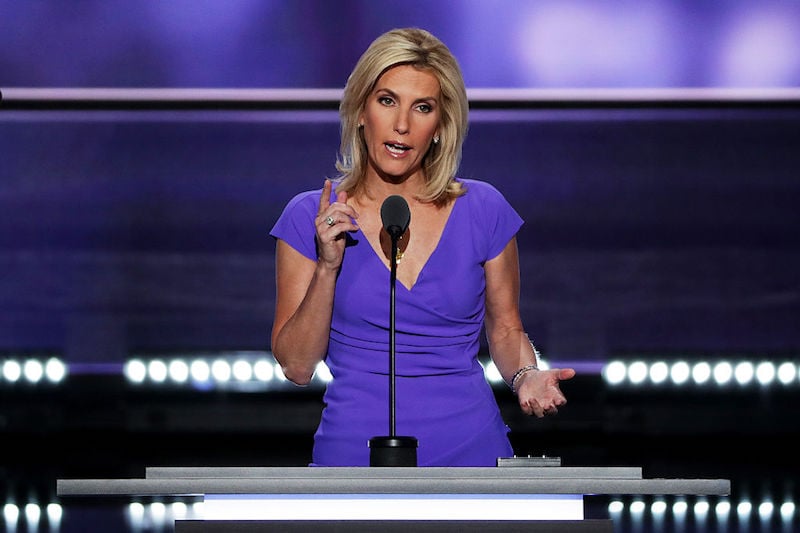 Though she penned some strong words about GSA members at Dartmouth College, Laura Ingraham actually has a brother who came out as gay. Scribol notes that in 1997, wrote for The Washington Post that "In the ten years since I learned my brother Curtis was gay, my views and rhetoric about homosexuality have been tempered."
She also claimed that she had become more supportive of same-sex marriage, even expressing sympathy for her brother's boyfriend, who would die of AIDS in 1997. But her change of heart didn't last long. And in a 2015 segment, she brought up the topic of incest in a discussion about same-sex marriage.
4. She has never been married
As Heavy reports, Laura Ingraham has never been married. However, she does have three children. And she has dated a series of men — some of them fairly prominent figures — over the years. Her former boyfriends include Keith Olbermann, Dinesh D'Souza, Robert Torricelli, and James V. Reyes. D'Souza, who has also mocked Stoneman Douglas survivors and activists, and Ingraham were once engaged. So were Reyes and Ingraham at another point, though he reportedly broke it off after she was diagnosed with breast cancer.
3. She adopted one of her children from Guatemala
The Huffington Post reports that Laura Ingraham attempted to clarify — and justify — her comments by telling viewers that she's spent time in Central America. She even pointed out that she chose to adopt one of her daughters from Guatemala. All three of her kids are adopted, her daughter from Guatemala and her sons from Russia. However, as Scribol notes, Ingraham has campaigned against immigration reform and repeated Donald Trump's inflammatory rhetoric about immigrants.
2. She comes from a blue-collar family, which included immigrants
Laura Ingraham comes from a blue-collar family. Heavy reports that her father was a U.S. Navy veteran who served in World War II and then studied Forest Management at the University of Connecticut. He worked the U.S. Forest Service, then spent 30 years working in the Purchasing Department at Pratt & Whitney. After that, he owned and operated a Coin-o-Matic Car Wash. Ingraham's mother worked at thread mills, the Eastbury School, and then at Willie's Steakhouse. And interestingly enough, Ingraham's mother was the daughter of an immigrant couple from Poland.
1. She complains about elites, but has a net worth of $45 million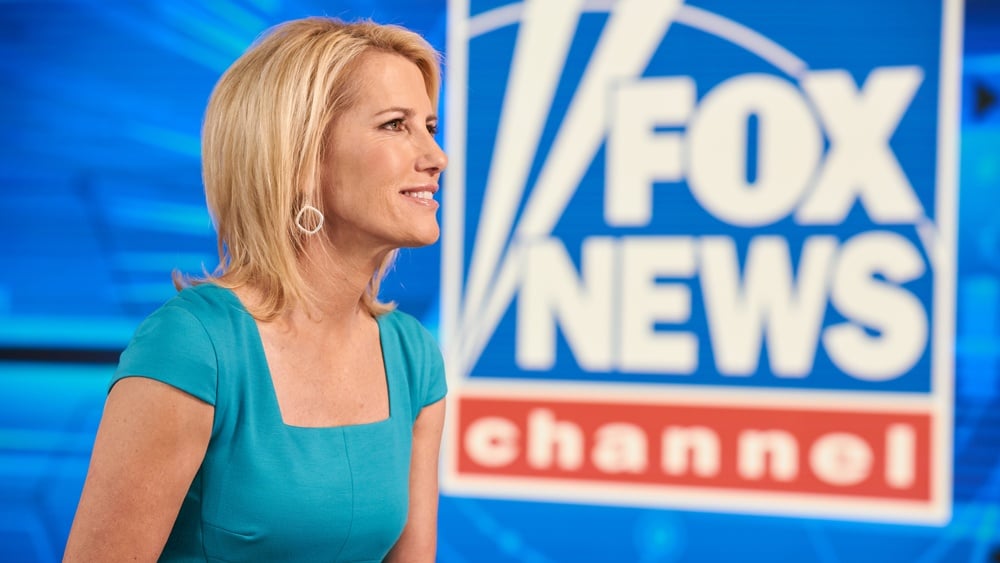 Scribol reports that Laura Ingraham has a net worth of about $45 million. Her estimated salary at Fox News exceeds $2 million per year. But her net worth and the privileges it affords her haven't stopped Ingraham from complaining about "elites." As the publication explains, she even wrote a book called Shut Up & Sing: How Elites from Hollywood, Politics, and the UN Are Subverting America.
Read more: The Dark Secrets Behind Fox News Hosts' Relationships With Their Spouses
Check out The Cheat Sheet on Facebook!