A Look Back at Bill Gates' Secret 1994 Island Wedding That Nobody Knew About
Bill Gates married his long-time girlfriend, Melinda French, back in 1994 in one of the most secretive weddings of our time. Though much of the ceremony is still a mystery, we dug up a few key details. Read on to learn more about how the couple came to be, and what their highly secure, mystery wedding was like.
1. Bill Gates asked out his wife at a company picnic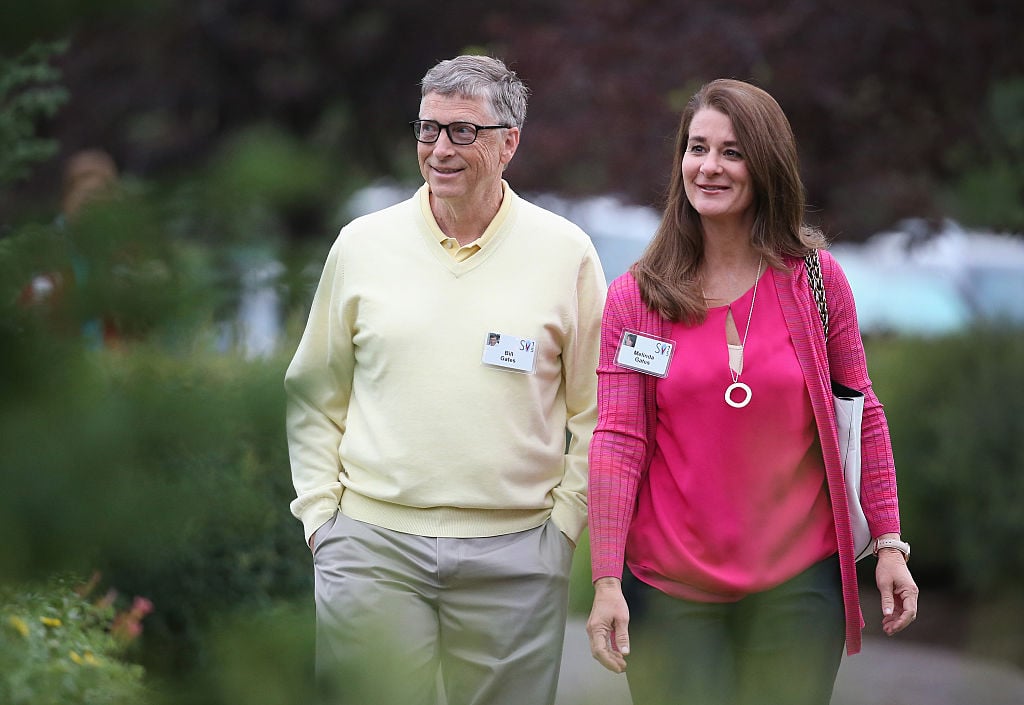 It all started at the Microsoft company picnic. Bill was Melinda's boss. "CEO Bill Gates approached her at a company picnic and asked if she'd be interested in grabbing dinner in two weeks," says Business Insider. Melinda wasn't impressed. She told Bill his proposal wasn't nearly spontaneous enough for her.
Next: Bill was lacking one of Melinda's favorite qualities in a man
2. Melinda liked spontaneity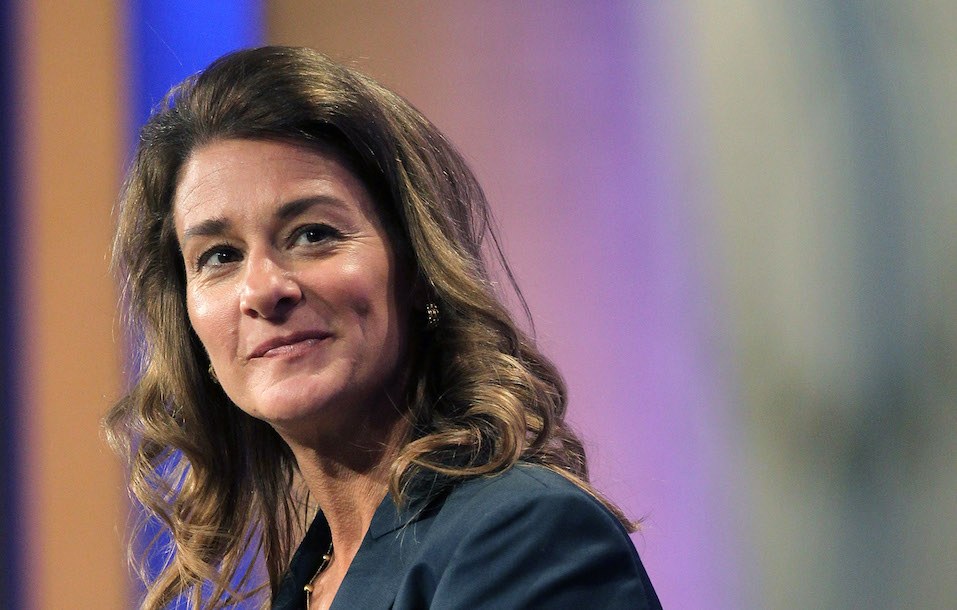 Despite turning down Bill's immediate offer, Melinda did give Bill her number and told him to call when the date he had in mind got closer. He called her later that evening, after the picnic had ended, and asked her "is this spontaneous enough for you?" It was.
Next: How Melinda's mom felt about her daughter dating the CEO 
3. Her mom didn't approve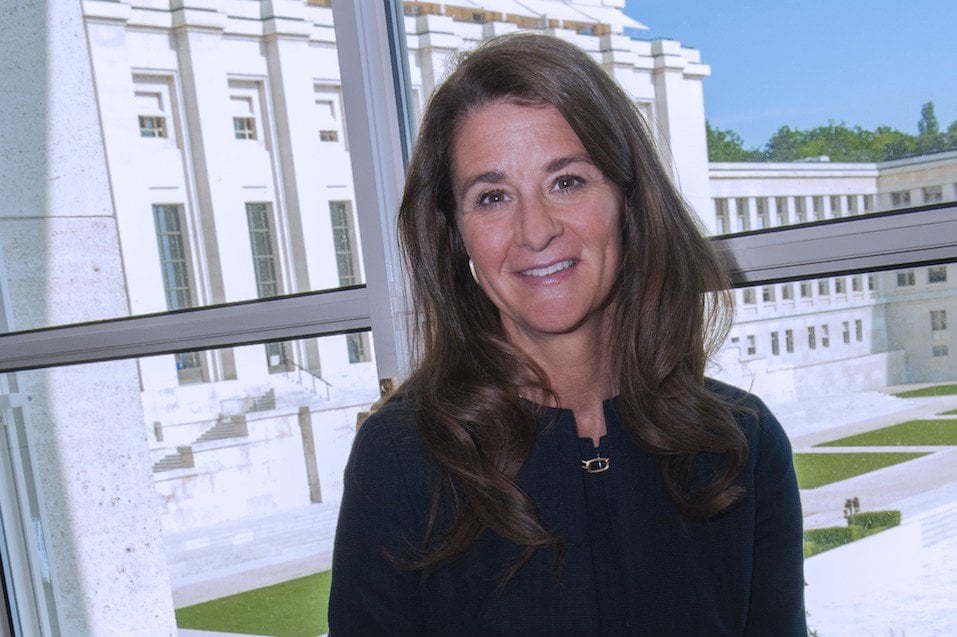 Melinda's mother didn't approve of her daughter dating the CEO of the company she worked for. But Melinda didn't pay much attention to her mother's concerns. The couple made a point to keep "a low profile at work and asked colleagues and family members to respect their privacy," reported Business Insider's Tanza Loudenback.
Next: Melinda loves Bill for more than his intelligence. 
4. What Melinda loves about Bill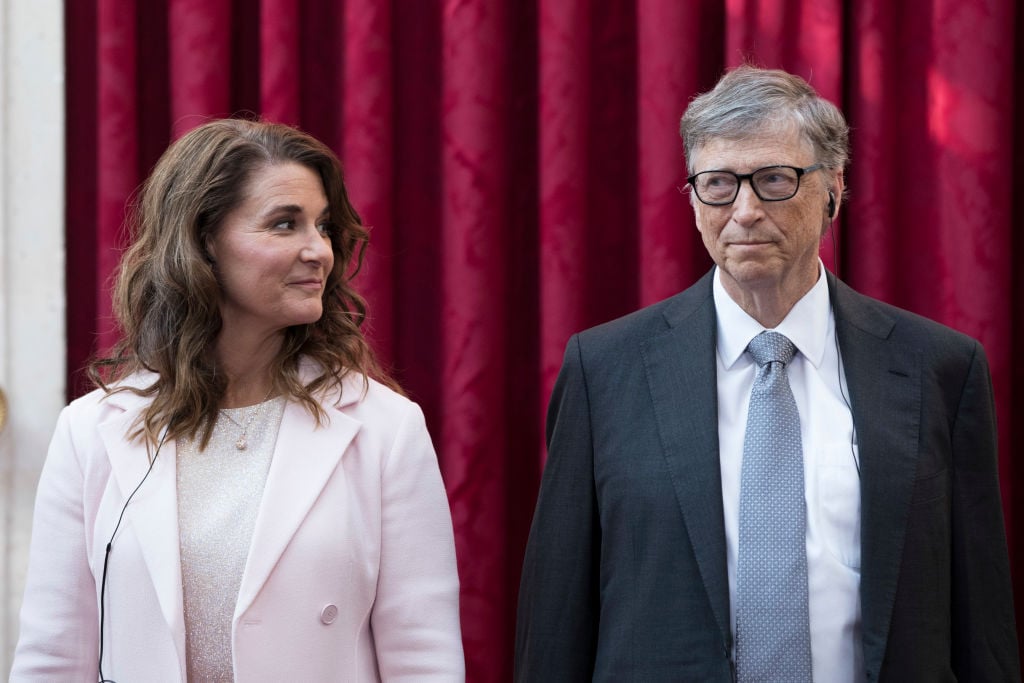 Melinda loves more than Bill's intelligence and drive. "I was definitely attracted to his brilliant mind, but beyond that, his curiosity," she told Fortune. "And he has a huge sense of fun. I love that wry side of him."
Next: The wedding 
5. Where the wedding took place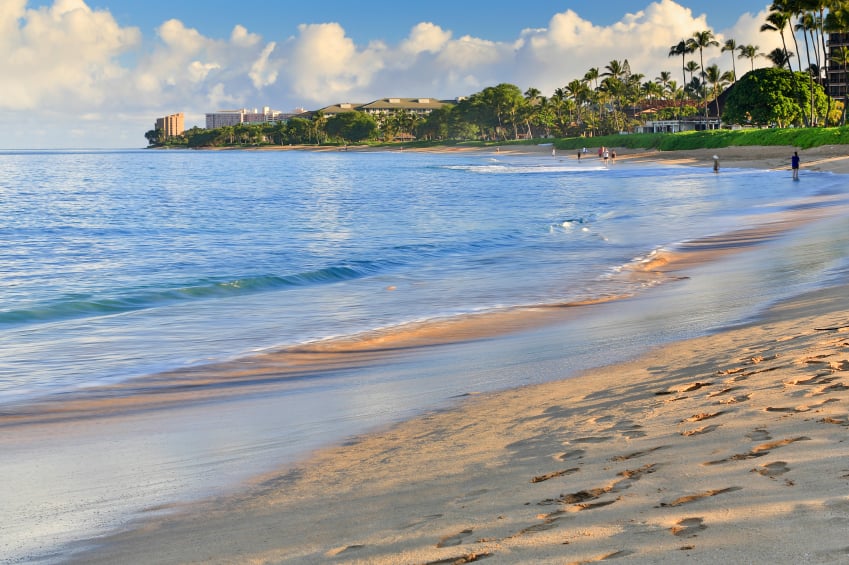 After seven years of dating, the couple tied the knot in one of the most exclusive weddings of the century. According to Business Insider, the whole even cost $1 million. The ceremony took place at the Manele Bay Hotel in Hawaii. They recited their vows next to the par-3 12th hole on the hotel golf course.
Next: Bill wanted the wedding to have this particular quality. 
6. Bill wanted a private affair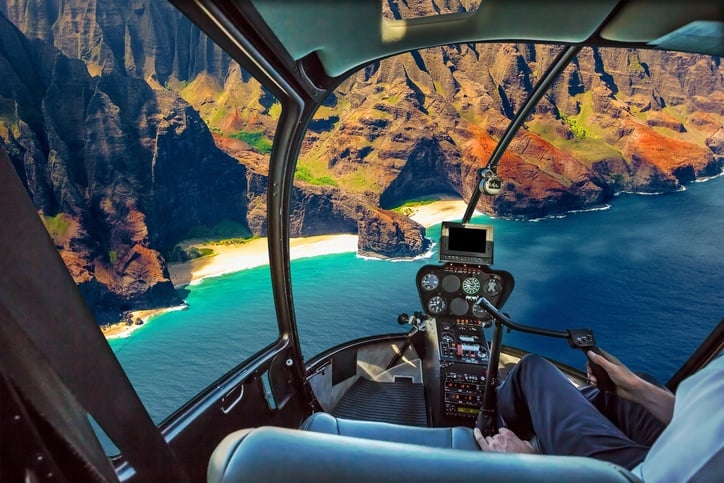 Privacy was a priority for Bill. To ensure he and his bride could enjoy their special day, unbothered, he took such precautions as booking all the rooms in the hotel, along with all the helicopters on Maui so unwanted visitors couldn't watch from above.
Next: Any reporters in the area would be considered trespassing. 
7. No media allowed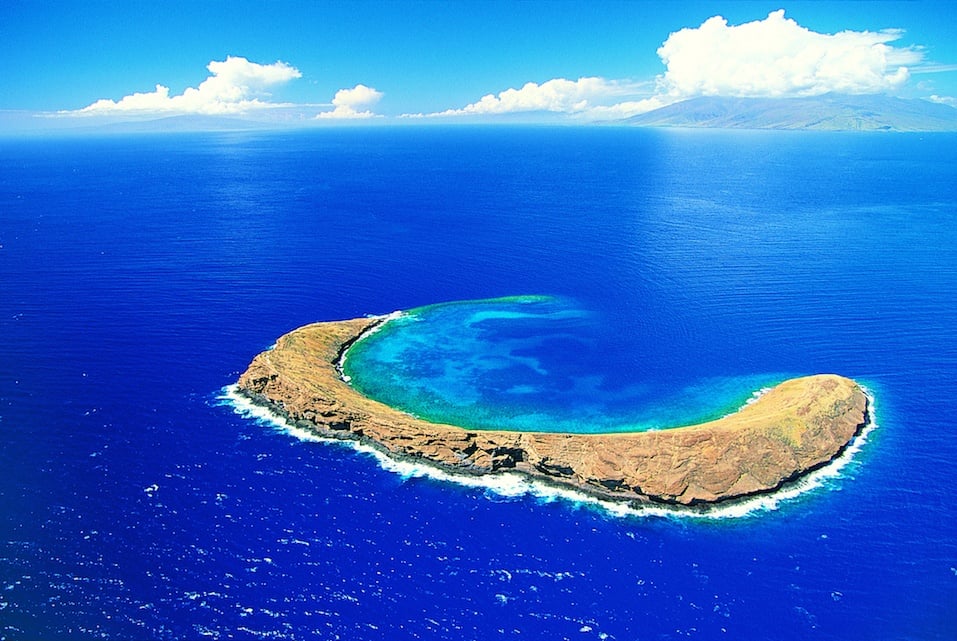 Unsurprisingly, the event was a media-free zone. The Seattle Times reported that an Associated Press reporter and a reporter from The Honolulu Advertiser needed to sign a "Trespass Warning" notice for being in the area. If any reporter or photographer violated the warning, they'd be subject to arrest and prosecution.
Next: A very wealthy guest list
8. The guest list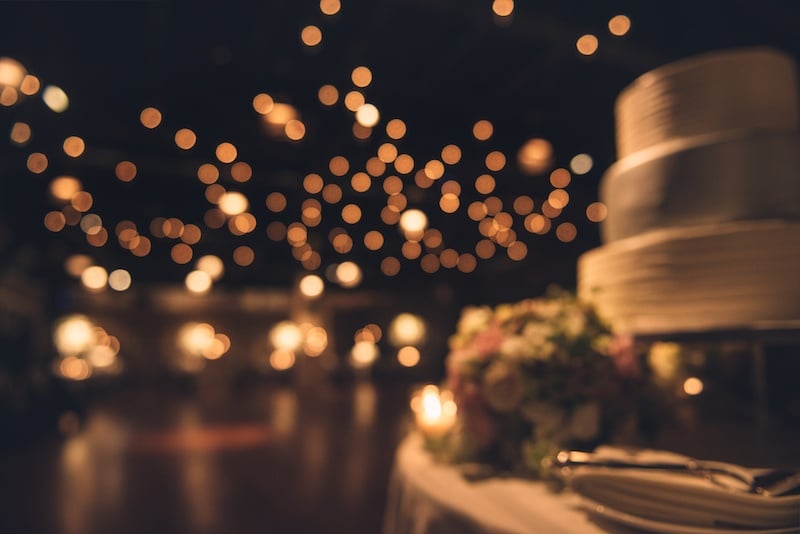 Part of the reason Bill felt security was so important was to protect his star-studded guest list. "Among those invited to attend were Paul Allen, who co-founded Microsoft and owns the Portland Trail Blazers; Nebraska billionaire businessman Warren Buffett, the nation's richest man, with a fortune of more than $8 billion; Katharine Graham, owner and former publisher of The Washington Post, and Dan Evans, former Washington governor and former U.S. senator," reported The Seattle Times.
Next: Do you want to get married where Bill and Melinda Gates got married?
9. Now you can get married where Bill Gates got married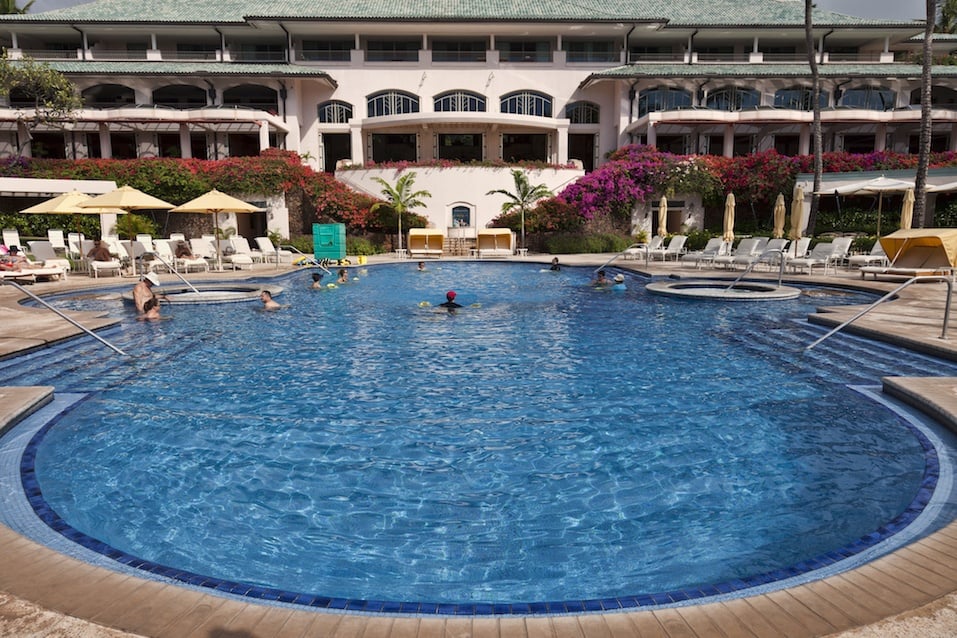 Now you, too, can get married on the same golf course the Gates got married on. "Starting from 4 p.m. the links can be rented out at a starting price of $10,000 and will be completely private for your use (don't worry, no golf balls will be whizzing by during the celebration)," reports Forbes. "But if you want to exchange vows where the billionaire did, you'll have to keep the ceremony an intimate one since number 12 will only hold up to 50 people."
Check out The Cheat Sheet on Facebook!