Make Thanksgiving Dinner Easy With the HelloFresh Thanksgiving Box
Hosting a holiday meal like Thanksgiving is no small feat. From cleaning your house to planning out seating, grocery shopping, and making sure you have enough forks for dinner AND dessert, the whole thing can make stress levels soar for even the most laid-back type of person. It's enough to make you long for a personal chef who could cook the whole meal for you.
Well, even if a personal chef is out of the budget, HelloFresh recently introduced the next best thing: their first ever Thanksgiving Box. This limited time only offering is available to arrive November 13 – 18 and comes with every single thing you need to create the gourmet Thanksgiving feast of your dreams. Forget running back out to the store because you forgot the cranberry sauce – this kit includes pre-measured ingredients along with easy to follow recipes so there's no chance of messing up the meal. There's even a cooking timeline so you don't have to think about what order to prep the food and place cards for your guests to make the table extra festive.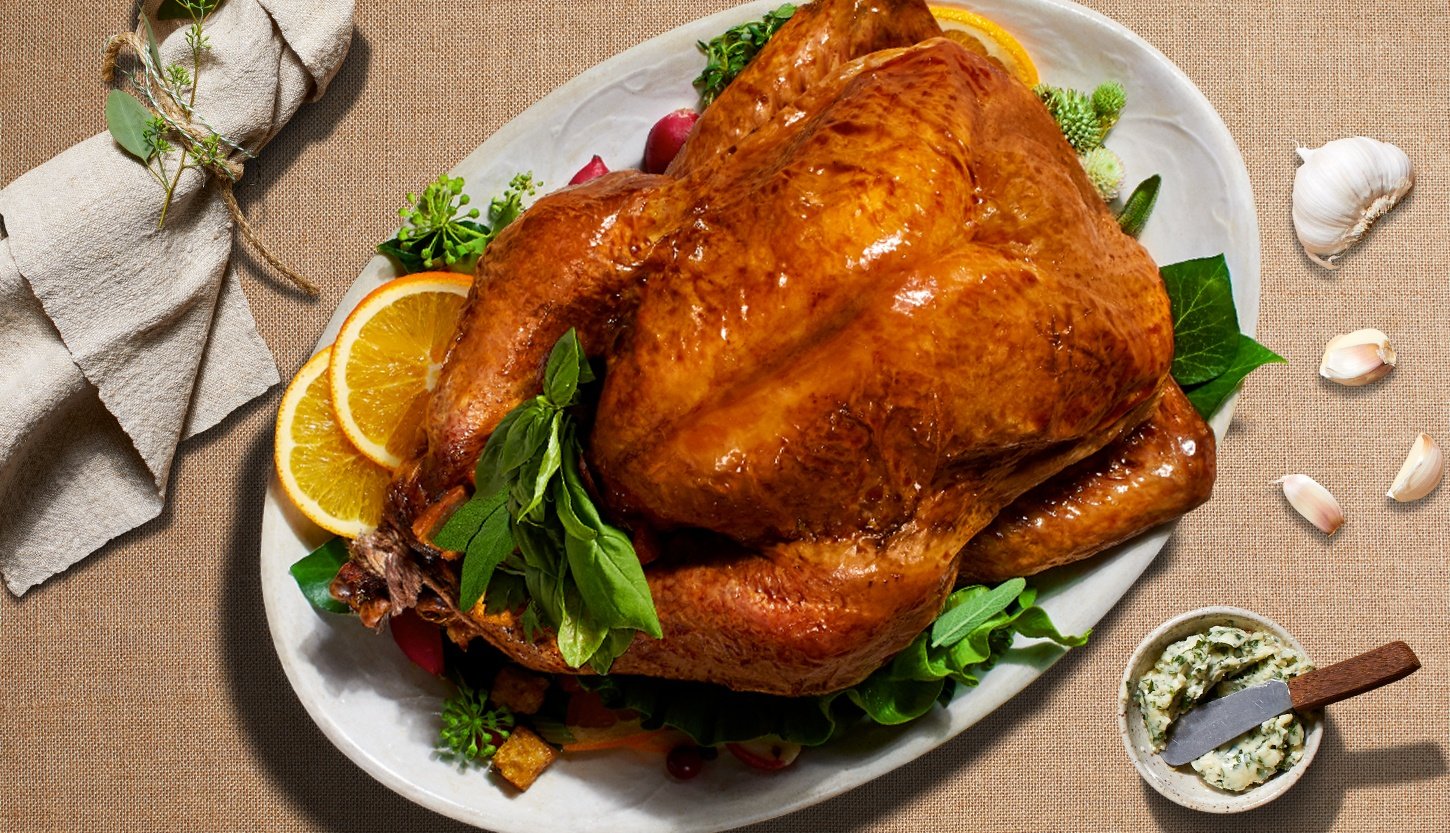 Each box includes recipes and ingredients for the following:
Roasted Turkey with a Garlic Herb Butter and Pan Gravy
Cranberry Sauce with Orange, Ginger, and Cinnamon
Classic Gravy with Garlic and Herbs
Garlic Mashed Potatoes with Crispy Fried Sage
Cranberry and Chicken Sausage Stuffing with Celery, Thyme, and Sage
Green Beans with Caramelized Shallots and a Crispy Breadcrumb and Almond Topping
Apple Ginger Crisp with Cinnamon Pecan Crumble
You don't need a subscription to order the Thanksgiving box – just order it once and you're done. The prices are incredibly reasonable, especially when you consider how much you'd spend on multiple trips to the supermarket and the exorbitant cost of turkeys during this time of year. Pricing starts at $14.90 per serving (plus shipping) and the box has enough food for 8 – 10 people. Already have a turkey? Vegetarian? You can order the sides and dessert box for just $8.90 per person, which comes with everything except the bird.
Whether you're planning to host Thanksgiving for your relatives or you're throwing a Friendsgiving party for the family you chose, this HelloFresh Thanksgiving box can help guarantee success and impress your guests. "We know Thanksgiving can be one of the most important gatherings of the year, but also the most stressful, and we want to help home cooks across the country conquer it with confidence," says Claudia Sidoti, Head Chef and Head Recipe Developer at HelloFresh. We didn't think it was possible to love this company more, but somehow it just happened.
For more information or to order a Thanksgiving Box, please visit www.hellofresh.com/holidays. But don't wait!! The deadline for ordering this limited time meal kit is November 8, 2018.