Man Food: 5 Healthy Snacks That Will Give You Energy
While there's nothing wrong with the predictable hunger killers – peanuts, pretzels, a piece of fruit — these go-to mini-meals are distinctly uninspired. Our weekly Man Food series will help you fight the scourge of boring snacks.
When the afternoon slump hits, don't reach for a candy bar or soda for a quick pick-me-up. Sugary junk food treats may give you a sudden burst of energy, but you'll crash after. Plus, they're packed with empty calories and have virtually no nutritional value. If you find yourself in need of a little something to get through that 3 p.m. meeting, reach for one of these energy-boosting snacks.
1. Hummus and Veggies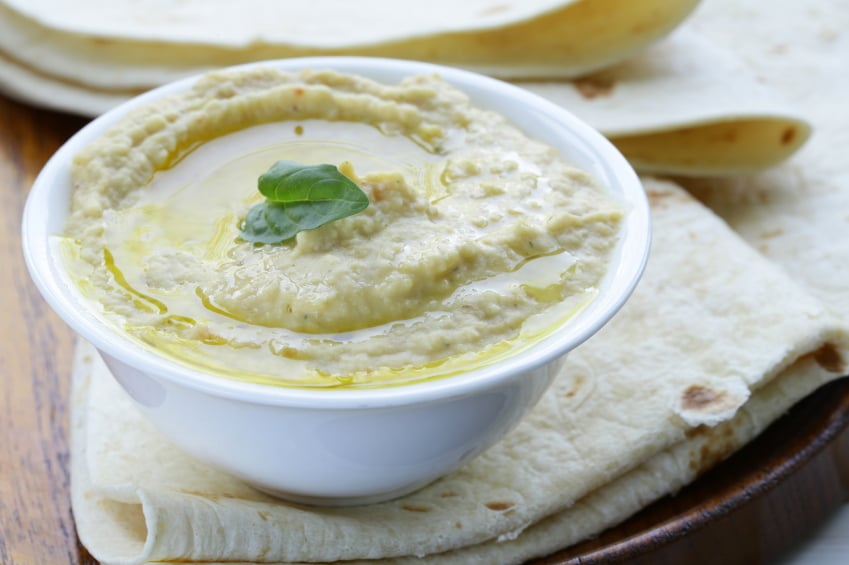 A drop in blood sugar is to blame for late-afternoon sluggishness, according to registered dietitian Rachel Brandeis. To fight fatigue, you want nutrient-dense snacks with a good mix of protein and healthy carbs or fats. She suggests hummus and veggies as one possible option. Follow this recipe from Smitten Kitchen to create an ultra-smooth version of the Mediterranean dip.
Ingredients:
1¾ cups cooked, drained chickpeas (from a 15-ounce can) or about ⅔ cup dried chickpeas
½ cup tahini paste
2 tablespoons freshly squeezed lemon juice, or more to taste
2 small cloves garlic, roughly chopped
¾ teaspoon table salt, or more to taste
Approximately ¼ cup water
Paprika
Cut veggies for dipping or reserved chickpea cooking water
Directions: If using dried chickpeas, cook them according to your preferred method. Drain and, if desired, save some of the broth to thin the hummus.
Peel your canned or cooked chickpeas. In a food processor, blend the chickpeas until powdery clumps form, a full minute, scraping down the sides. Add the tahini, lemon juice, garlic, and salt and blend until pureed. With the machine running, drizzle in water or reserved chickpea cooking water, 1 tablespoon at a time, until you get very smooth, light, and creamy mixture.
Taste and adjust seasonings, adding more salt or lemon if desired. Transfer the hummus to a bowl and rest it in the fridge for at least 30 minutes. Drizzle hummus with olive oil and top with paprika, and then serve with carrots or other fresh vegetables.
2. Chia Seed Pudding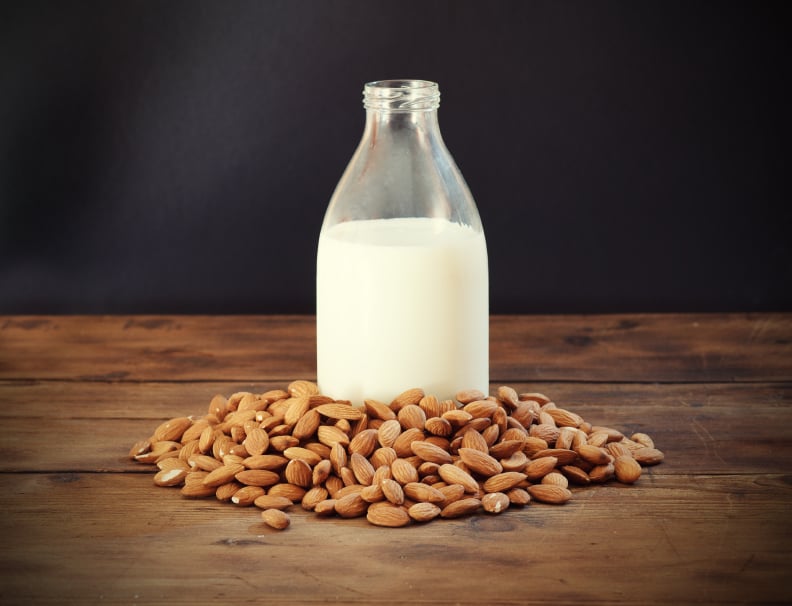 Chia seeds are high in fiber and omega 3s and can help clear your mind and boost energy levels, according to nutritionist Dana James, who shared this recipe for chia seed pudding with Elle magazine. With just a handful of ingredients and no special tools required, it's easy to mix up at your desk or in the break room at work.
Ingredients:
3 tablespoons chia seeds
12 ounces unsweetened almond milk
Fresh berries or coconut flakes (optional)
Directions: Add 3 tablespoons of chia seeds to 12 ounces of unsweetened almond milk. Stir vigorously. Let sit for 15 minutes until mixture thickens to a tapioca-like consistency.
3. Classic Deviled Eggs for One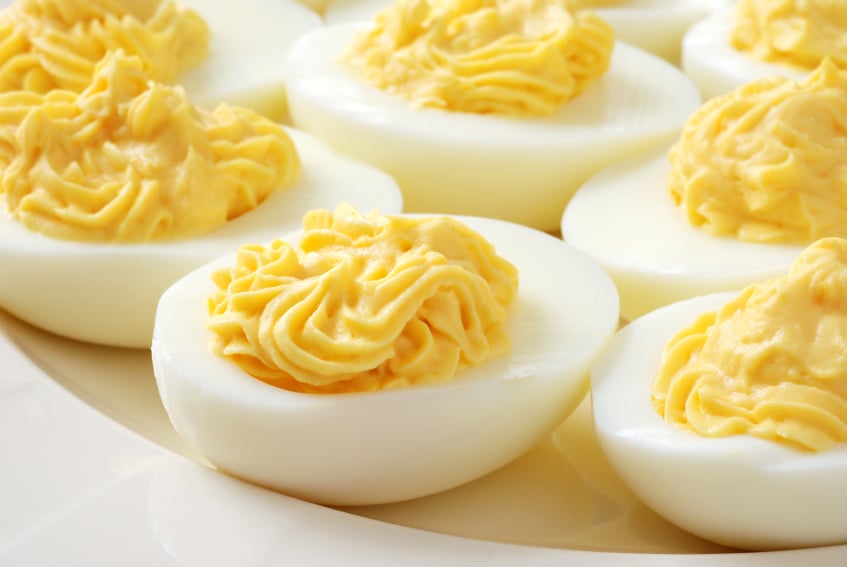 You may think that deviled eggs are more of a party appetizer, but there's no reason why they can't be a delicious afternoon snack as well. Plus, according to Dr. Oz, they're packed with vitamin B12, which can help improve red blood cell function and increase energy. Unlike most deviled egg recipes that are designed to feed a crowd, this one from This Gluten-Free Life serves just one or two people.
Ingredients:
2 hard-boiled eggs, halved
1 tablespoon mayonnaise
⅛ teaspoon white vinegar (optional)
½ teaspoon ground mustard
⅛ to ¼ teaspoon ground pepper
Dash of salt
Dash of paprika
Directions: Remove the yolk from the halved eggs and place in a small bowl. Add the mayo, vinegar (if using), and spices and mix well. Spoon yolk mixture back onto the egg whites in equal amounts, then sprinkle with paprika. Chill until ready to eat. 
4. Sweet and Salty Granola Energy Bars with Yogurt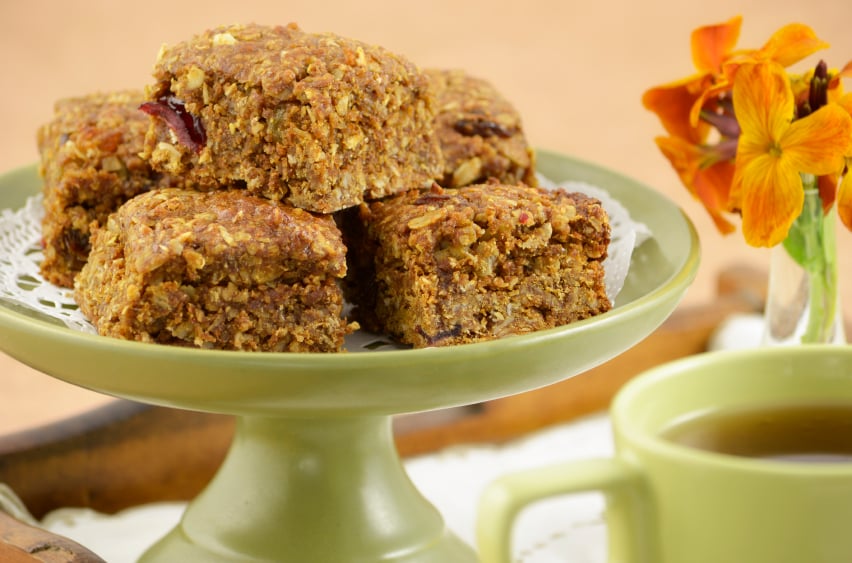 The healthy carbs and good fats from the whole grains and nuts in these homemade energy bars are the perfect pick-me-up. Enjoy these tasty bars with a small cup of high-protein yogurt Greek yogurt, which is also great for energy. This recipe from Rachael Ray makes 16 bars.
Ingredients:
⅓ cup plus 2 teaspoons virgin coconut oil
2 cups old-fashioned rolled oats
1½ cups whole-wheat pastry flour
¾ cup turbinado sugar
½ teaspoon ground cinnamon
1 teaspoon salt
½ cup honey
½ cup crunchy peanut butter
2 eggs
1½ teaspoons pure vanilla extract
Directions: Coat a 9-by-13-inch baking pan with 2 teaspoons of coconut oil. In a large bowl, combine oats, flour, sugar, cinnamon, and ¾ teaspoon salt. In a medium bowl, combine honey, peanut butter, and remaining ⅓ cup coconut oil. Whisk in eggs and vanilla. Stir egg mixture into oat mixture until combined.
Spread the batter in the pan; press to compact. Sprinkle with ¼ teaspoon of salt. Bake at 350 degrees Fahrenheit until golden-brown, about 35 minutes. Let stand 10 minutes; cut into 16 bars. Serve each bar with one 100-calorie container of yogurt. Store remaining bars in an airtight container.
5. Pumpkin Energy Balls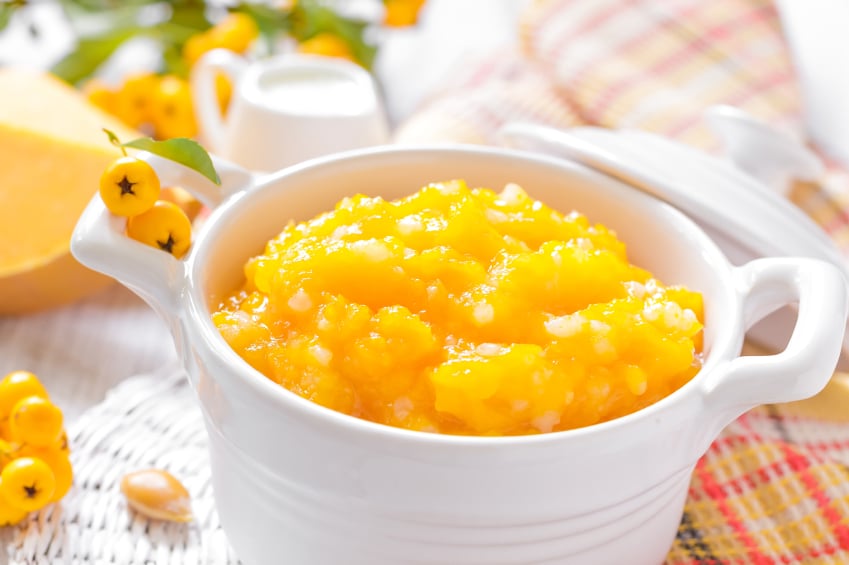 Pumpkin and pumpkin seeds are high in fiber can help boost energy, according to Everyday Health, which recommends this snack to combat the listlessness that can accompany seasonal affective disorder. But there's no reason why you can't enjoy this tasty snack year-round. Recipe from The Lean Green Bean.
Ingredients:
½ cup pumpkin seeds (shelled)
½ cup sunflower seeds
1 tablespoon chia seeds
½ cup almonds
½ cup pumpkin puree
1 cup chopped and pitted dates
½ cup rolled oats
1 teaspoon cinnamon
½ teaspoon ginger
Directions: Put the nuts and seeds in a food processor or high-powered blender and pulse several times to chop. Pour into a bowl and set aside.
Put the remaining ingredients in the food processor and process to chop and mix well. Add the nut mixture and pulse several times until well combined.
Scoop mixture onto large piece of plastic wrap. Wrap up and squeeze to form large ball. Freeze for 30 to 60 minutes. Remove from freezer and roll into bite-sized balls. Store in the freezer.
Follow Megan on Twitter @MeganE_CS
More from Culture Cheat Sheet: