Man Food: 7 Must-Try Snack Box Subscriptions
While there's nothing wrong with the predictable hunger killers – peanuts, pretzels, a piece of fruit — these go-to mini-meals are distinctly uninspired. Our weekly Man Food series will help you fight the scourge of boring snacks.
Want to branch out from the same old boring snacks, but not sure where to start? Snack subscription boxes set out to satisfy your hunger and your craving for something new by sending you an array of tasty treats, usually on a monthly basis. Whether you're a vegan on the hunt for animal-free products or a serious athlete looking for food to fuel your workout, there's a snack box out there for every taste. We've rounded up seven of the most intriguing that we think you need to try.
1. NatureBox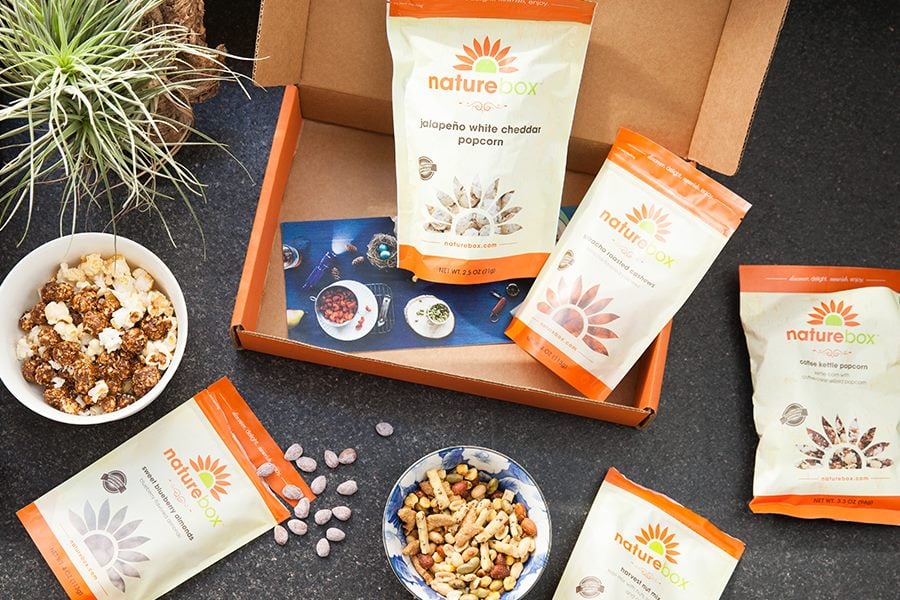 NatureBox is one of the best known of the snack subscription services. You can choose from several box sizes (three or five snacks per box) and delivery frequencies (once a week, once every two weeks, or once a month), so you get the amount of snacks that are right for you.
Unlike some services, NatureBox lets you choose your snacks, with options like praline pumpkin seeds, sriracha roasted cashews, and mini Belgian waffles. Everything is made without artificial sweeteners or flavors, and there are plenty of choices for people who are vegan or gluten-free. Box prices range from $13.95 to $19.95, and you can also add extra snacks to your order for an additional fee.
Sign up for a free NatureBox trial here.
2. Vegan Cuts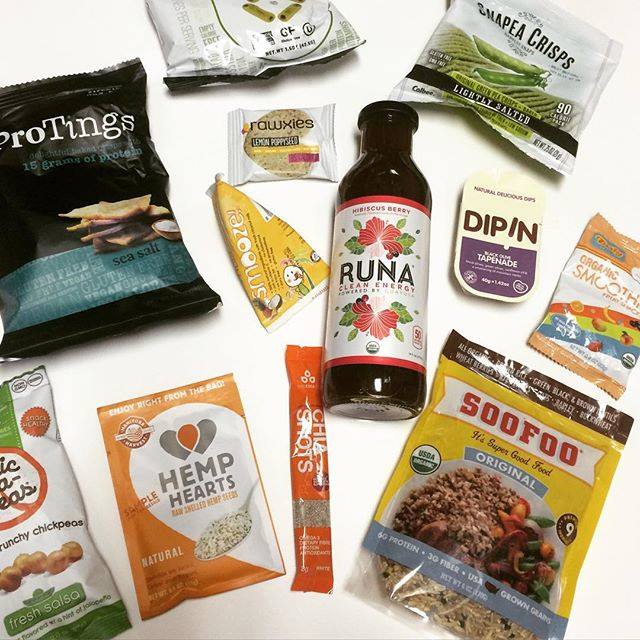 Vegan Cuts helps people who choose not to consume animal products find foods to fit their lifestyle. For $19.95 a month, the company will ship you a box of 7 to 10 different vegan snacks. You'll get a mix of full and sample-size products; past boxes have included items from brands like Vigilant Eats, Rescue Chocolate, and Hail Merry. Plus, many of the products are gluten-free. If you're having trouble finding vegan snacks in your local store, this box could be a lifesaver.
Sign up for the Vegan Cuts snack box here.
---
3. Jacked Pack
If getting fit is on your to-do list, Jacked Pack is for you. This subscription box is tailored to fit your personal fitness goals, like building muscle or cutting fat. It's not strictly a snack subscription service – instead, for $15 per month, you get between seven and eight supplement samples, like protein bars, puddings, protein powders, and amino acid supplements. If you're addicted to supplements and want to be able to try new brands before you buy, this is the box for you.
Sign up for Jacked Pack here.
---
4. Club Jerky
Some subscription boxes lure you in with the promise of variety. Club Jerky, on the other hand, offers just one thing in its boxes: jerky. Lots and lots of jerky. It's not as boring as it sounds. The company "scour[s] the country to find the best small-batch jerky makers" and then sends you product samples every month. You might end up with ahi tuna jerky, elk jerky, or filet mignon jerky. And because they don't work with nationally distributed brands, there's a good chance you'll get to try a product you otherwise wouldn't be able to get your hands on.
A full membership to Club Jerky is $34 per month, which gets you four flavors of locally made jerky.
5. Universal Yums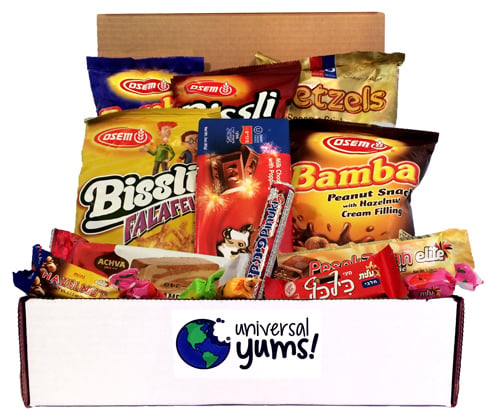 There's a whole world of snack goodness out there, and Universal Yums will deliver it right to your doorstep. Every month, you'll get a box of snacks from a different country (August's box had snacks from India, while July's was focused on Japan; the box pictured above features snacks from Israel.) You can choose from either a 6-snack of 13-snack box. Prices ranges from $13 to $25 a month.
Sign up for a Universal Yums subscription.
---
6. The Feed
The Feed creates boxes packed with snacks and supplements specifically for athletes. Different boxes are tailored to different sports (like backpacking, cycling, and skiing), and you can customize the items to fit your tastes. You can also create your own box from scratch. While it's not as cheap as some other snack boxes (the complete skiing nutrition box will run you $41.46), you get a wide array of products and can adjust your box's contents as needed. Monthly subscriptions are also available, and come with a 10% discount off the regular purchase price.
Sign up for The Feed.
---
7. Urthbox
Urthbox helps make healthy snacking easier by sending you a curated selection of healthy snacks and beverages (like dried meats, nuts, trail mixes, and juices) every month. Many of the products are GMO-free and organic, and gluten-free, vegan, and "diet" (snacks low in calories, fat, or carbs) are available. Sometimes, you'll get extras like supplements and personal hygiene products.
Prices start at $12.99 per month for a six-month Urthbox subscription.
Follow Megan on Twitter @MeganE_CS
More from Culture Cheat Sheet: