Manly Libation of the Week: 5 Festive Cognac Recipes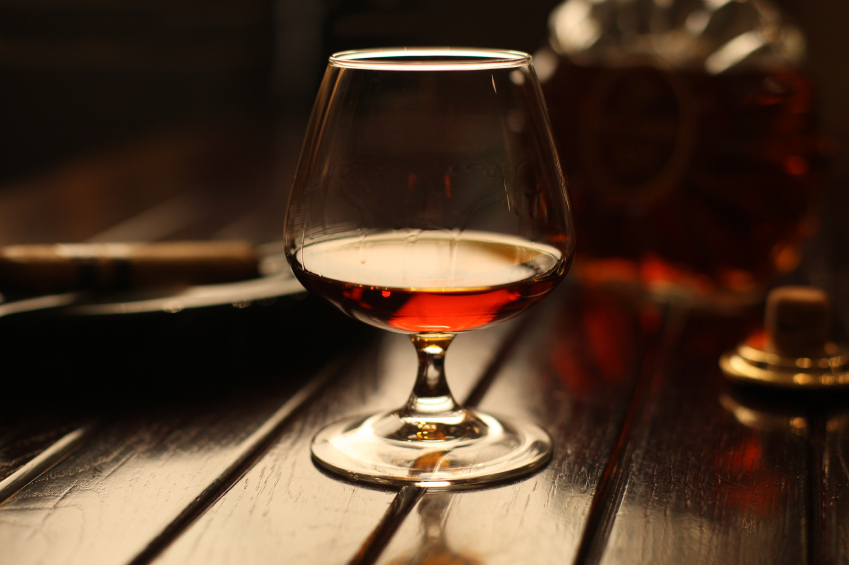 Sipping a well-made cocktail is the perfect way to unwind and relax, whether you've had a long day at the office or just want to kick back with some friends. Follow our Manly Libations series week-to-week — we guarantee these classic drinks will put some hair on your chest.
This week, in honor of the most wonderful time of the year, we decided to mix things up a bit and focus on cocktails featuring the manly favorite, cognac. With holiday season in full swing, it's the perfect time of year to break out that refined and elegant bottle of cognac (Oooooh, don't we feel fancy). Cognac, which gets its name from the town in France, is a luxurious, high-quality brandy, made from distilling wine and then aging it in wood barrels. Its stunning amber hue is about as lovely to sip on as it is to watch reflect in the light, so let's get started…
To keep our celebrations festive and bright, we tapped Courvoisier for its best recipes for 'tis the season time featuring holiday favorites like cherries, ginger, and, yes, champagne (Champagne fan? Check out our handy piece on champagne pairings). Dating back to 1835, raise a glass to all the snazzy gentleman in the years and centuries before you who too have toasted with this discerning and elegant manly libation. Try the Courvoisier VS (Very Special, aged for at least two years), a tantalizing blend of cognacs offering complex fruity notes, with a unique richness and depth ($30) or Courvoisier VSOP (Very Special Old Pale, aged for at least four years), a complex Cognac that develops remarkable aromas of jasmine, peach, and toasted almond (SRP$40) in any of these cocktails or enjoy them neat or on the rocks.
1. Merry Cherry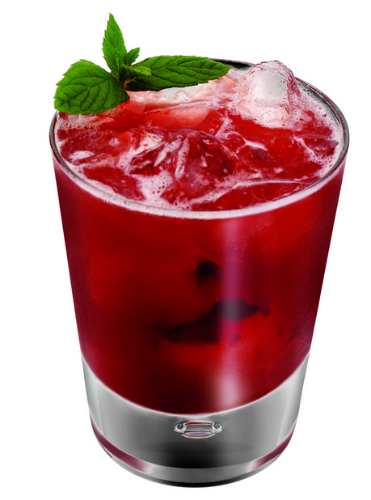 Ingredients:
1½ parts Courvoisier VSOP Cognac
½ part Cherry Heering Liqueur
6 black cherries
Dash of gomme
Soda water
Mint for garnish
Directions: Muddle cherries in a mixing glass before adding all the other ingredients. Shake well and strain into an ice filled rocks glass; top with soda water. Garnish: Sprig of mint and single cherry
2. Cherry Cobler
Ingredients:
2 parts Courvoisier VSOP
¾ part Lustau East India Solera
3 dashes MM Sour Cherry bitters
Directions: Build in glass, add ice, stir, and garnish. Garnish: Brandied Cherry e.g. Luxardo
---
3. French Kiss
Ingredients:
½ part Courvoisier VSOP Cognac
good champagne
1 sugar cube (optional)
Directions: Add Courvoisier Cognac to champagne glass. Fill with champagne and drop in 1 sugar cube.
4. Maple Toddy
Ingredients:
2 parts Courvoisier VS Cognac
1 teaspoon of good maple syrup
2 parts steaming hot apple cider
2 parts hot water
Directions: Pre-heat your mug by adding hot water and discard. Build cocktail in mug adding hot water last. Garnish: Lemon wheel.
---
5. Lemon Ginger Delight
Ingredients:
1½ parts Courvoisier VS
¾ part fresh lemon juice
¼ part ginger syrup (1:1 ginger juice:sugar)
½ part Aperol
Pinch of salt
Directions: Mix all ingredients, add a pinch of salt, shake, and strain. Garnish: Expressed orange peel.
More from Culture Cheat Sheet:
Want more great content like this? Sign up here to receive the best of Cheat Sheet delivered daily. No spam; just tailored content straight to your inbox.