Manly Libation of the Week: A Delicious Coffee Cocktail
Sipping a well-made cocktail is the perfect way to unwind and relax, whether you've had a long day at the office or just want to kick back with some friends. Follow our Manly Libation series week-to-week, as we highlight manly cocktails — we guarantee these classic drinks will put some hair on your chest.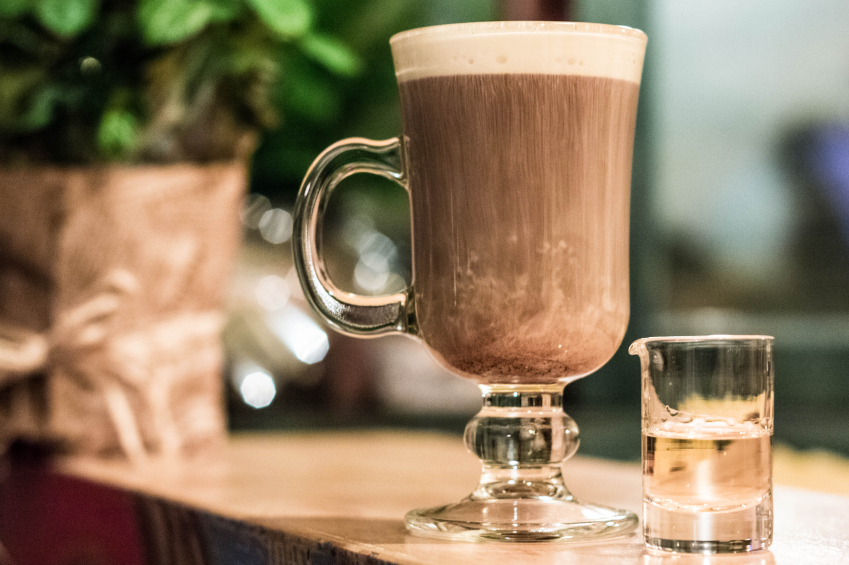 ICYMI: Irish Coffee Day is January 25. Can't make it to Dublin? You'll still be raising glasses and chiming "sláinte!" with this unique Irish Coffee cocktail from award-winning bartender Joaquín Simó, of Pouring Ribbons in New York City's east village, featuring Knappogue Castle Single Malt Irish Whiskey. Fun fact: This whiskey is named after Knappogue Castle, a 15th century castle located in western Ireland, restored by Mark Edwin Andrews II in 1966. At the castle, he amassed an impressive and rare collection of pure pot still whiskey; when the whiskey reached its peak age, it was bottled and named after his beloved Knappogue.
The last of Mr. Andrews's whiskey, Knappogue Castle 1951, is the oldest and rarest Irish whiskey in the world, and it is still available for purchase by special order! Heck, you may even get so excited by this handsome, hand-crafted cocktail you'll be counting the days until St. Patrick's Day so you have another opportune day to show it off.
You'll love that this classic cocktail is accentuated with the addition of a lightly toasted Knappogue Whiskey marshmallow created by Little Boo Boo Bakery, but if you can't get your hands on one, simply roast a marshmallow until slightly toasted, for a nice hit of smokiness, and use that to top off your Irish Coffee instead. Now, if you'll excuse us while we go do our java-whiskey addict happy step dance…
Irish Coffee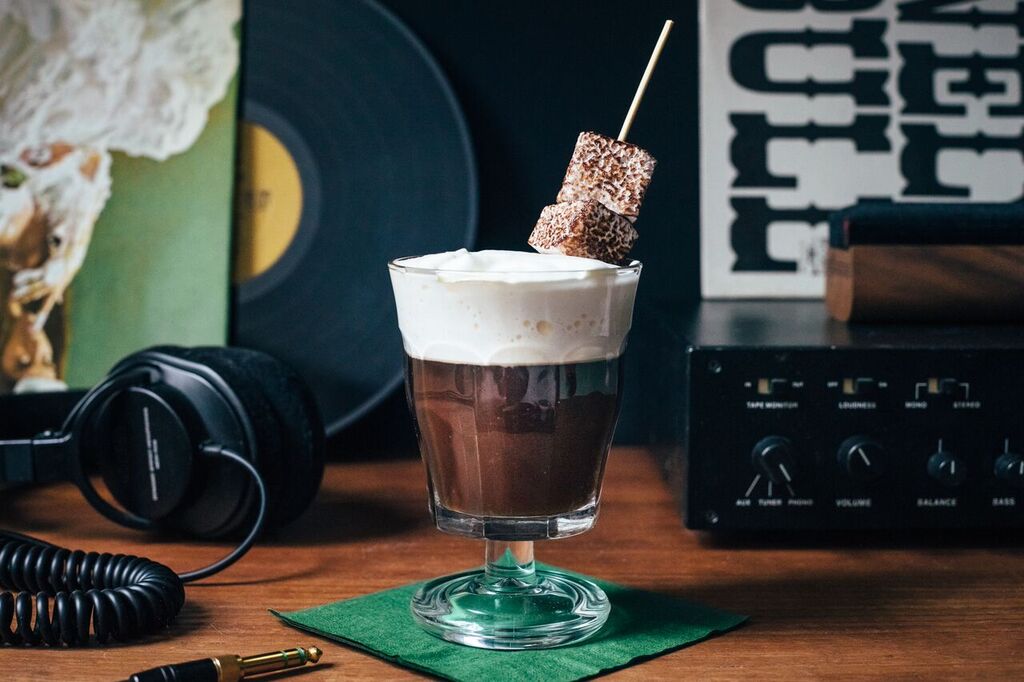 Created by Joaquín Simó of Pouring Ribbons, NYC — voted Best Bartender of the Year at Tales of the Cocktail 2012.
Ingredients:
1½ ounces Knappogue Castle Single Malt Irish Whiskey
¼ ounce rich (2:1) demerara (turbinado) syrup
5 ounces hot coffee
5 drops saline solution (or a tiny pinch kosher salt)
2 dashes Regan's Orange Bitters No. 6
Directions: Muddle 3 cardamom pods in the bottom of a pre-heated Irish coffee mug. Whip together the zest from one orange with two tablespoons of white sugar and six dashes Regan's Orange Bitters No. 6 until thickened, but still pourable. Float cream over the top of the drink by pouring gently over the back of a spoon. Top with a lightly toasted Little Boo Boo Bakery Knappogue Castle Whiskey Marshmallow or marshmallow of choice.
Craving more boozy coffee drinks? Check out 7 coffee cocktails for those who like their coffee strong. And, yes, we mean "boozy" when we say strong — not double-shot-espresso status. But, hey, it might just be 5 p.m. in Ireland. Or somewhere. Do you blame us?
Follow Perri on Twitter @66PerriStreet.
More from Culture Cheat Sheet: