Manly Libation of the Week: The Manhattan
Sipping a well-made cocktail is the perfect way to unwind and relax, whether you've had a long day at the office or just want to kick back with some friends. Follow our Manly Libations series week-to-week, as we highlight manly cocktails, their histories, and a few bonus recipes — we guarantee these classic drinks will put some hair on your chest.
The History of The Manhattan
Three simple ingredients — whiskey, vermouth, and bitters — are all you need to make a Manhattan. It's simple and strong, a quintessential cocktail that has withstood the test of time. The New York Times notes that "unlike many other cocktails that have recently been roused from long hibernation, the Manhattan never really slumbered, having been kept drowsily awake through the lean years of cocktaildom by French-cuffed businessmen and other habitués of old-guard hotel bars and private clubs."
Liquor.com states that the Manhattan popped up somewhere around the 1880s, and interestingly, was one of the first cocktails to use vermouth as a modifier. There's speculation that the recipe was invented at the Manhattan Club in New York for an 1874 party thrown by Winston Churchill's mother, Lady Randolph Churchill. But since she was in England at the time, pregnant with Winston, Liquor.com advises you not to believe that version.
A more likely story is revealed in a story by William F. Mulhall, a bartender from the late 1800s, per Liquor.com. In his article, Mulhall writes that the "Manhattan cocktail was invented by a man named Black, who kept a place ten doors below Houston Street on Broadway in the [eighteen-] sixties—probably the most famous drink in the world in its time."
No matter which origination story you choose to believe, one thing is for sure: A Manhattan has staying power and is a sophisticated drink perfect for the modern man. You'll find The Manhattan at every bar, but if you'd like to really impress, we suggest learning to make the drink yourself. From the Classic Manhattan to a few must-try variations, you won't want to miss out on making this manly cocktail.
Continue to page two for a Classic Manhattan recipe, in addition to a few manly variations.
The Manhattan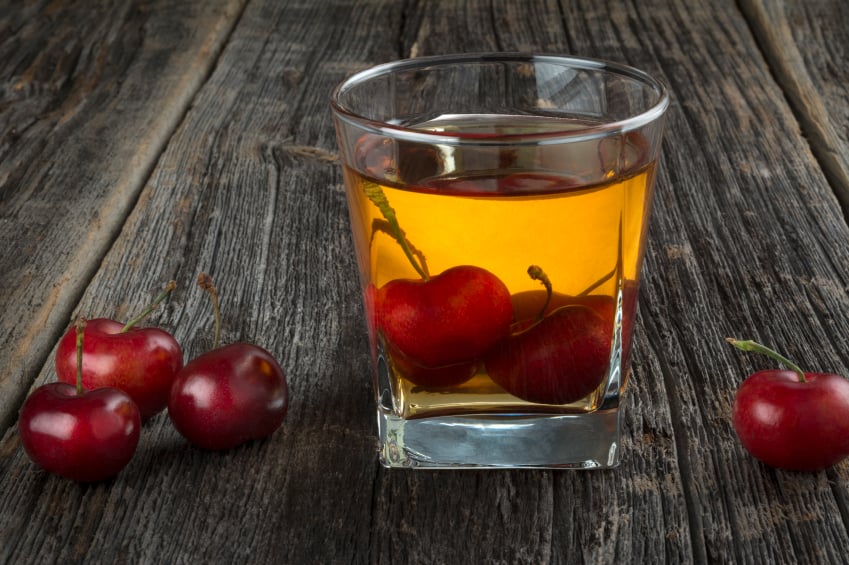 Strong, dry, and delicious, Consumatorium notes that a Manhattan is best served earlier in the evening, as it's a tad too flavorful to pair with dinner. A drink as manly as this can even pull off a garnish, so feel free to spoon a cherry into your cocktail prior to sipping.
Ingredients:
2 ounces 80-proof Rye whiskey
1 ounce Italian (sweet) Vermouth
2 dashes aromatic bitters
Maraschino cherry garnish
Directions: Add the rye, vermouth, and bitters to a glass or shaker half-full of ice. Stir until very cold, about 40 seconds. Strain into a chilled cocktail glass, and spoon the cherry in.
---
The Manhattan Special Cocktail
The Intoxicologist's recipe doesn't stray too far from the original recipe, but any Manhattan drinker will surely notice a few differences between this one and the classic. For those looking to add spicy notes to their cocktail, The Intoxicologist suggests using Rittenhouse Rye Whiskey; it, in addition to the benedictine and vermouth, will add hints of cinnamon to your libation.
Ingredients:
1½ ounces rye or bourbon
½ ounce sweet vermouth
½ ounce benedictine
1 dash classic bitters
Cherry garnish, optional
Directions: Combine liquids in mixing glass with ice. Stir until completely chilled. Strain into chilled cocktail glass.
---
Red Hook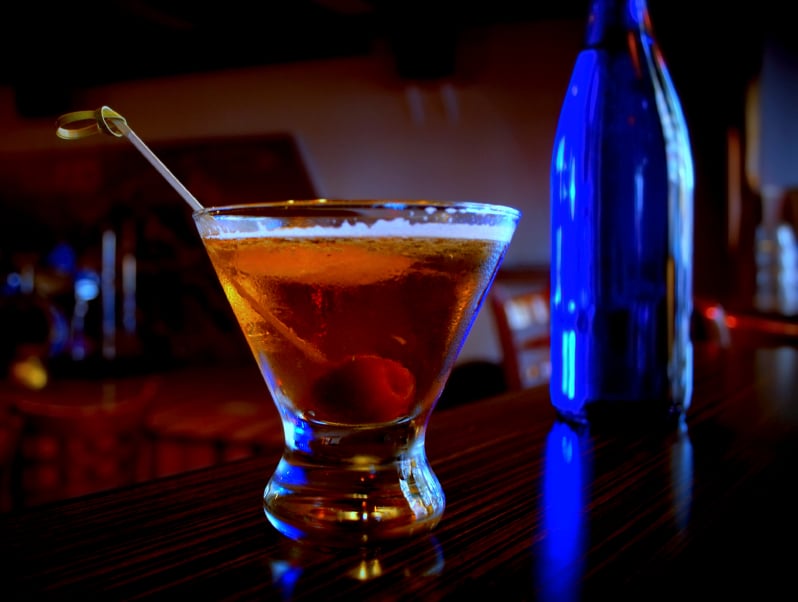 Looking for a new cocktail, Manhattan lovers? Try Food52's recipe for a Red Hook, which manages to be both bitter and sweet. Rye combines with Punt e Mes and maraschino liqueur, creating a drink that will impress and delight.
Ingredients:
2 

ounces rye

½ ounce Punt e Mes

½ ounce maraschino liqueur
Directions: Combine all ingredients in a mixing glass, add ice, and stir for a solid 10 seconds. Strain into a coupe and garnish with a cherry.
More from Culture Cheat Sheet:
Want more great content like this? Sign up here to receive the best of Cheat Sheet delivered daily. No spam; just tailored content straight to your inbox.