Manly Libation of the Week: The Old Fashioned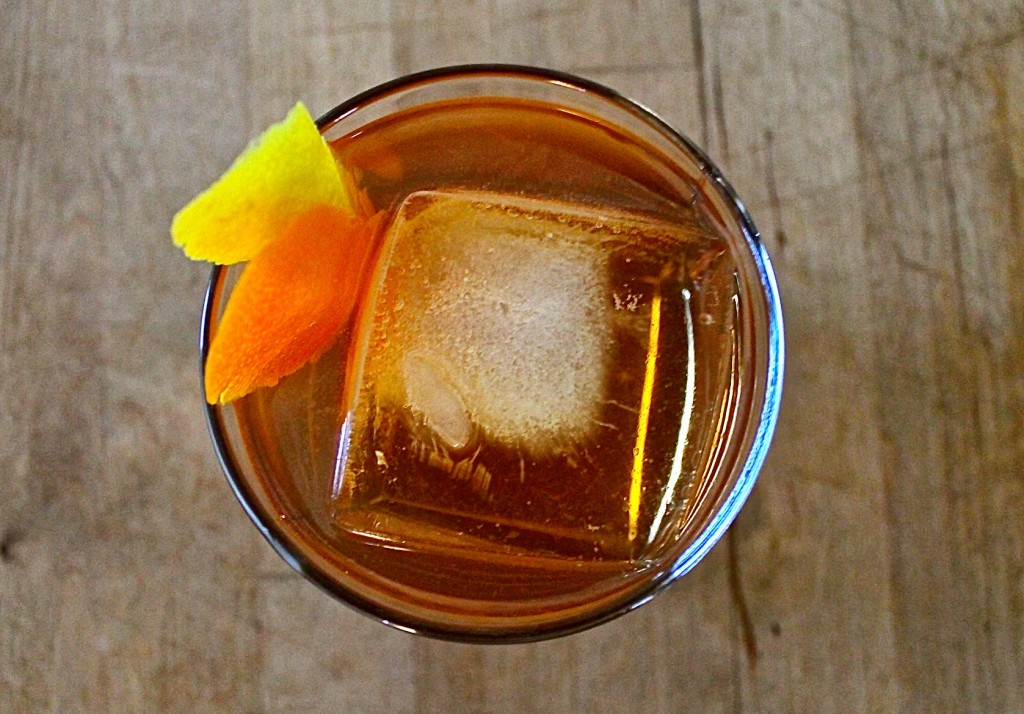 Sipping a well-made cocktail is the perfect way to unwind and relax, whether you've had a long day at the office or just want to kick back with some friends. Follow our Manly Libations series week-to-week, as we highlight manly cocktails, their histories, and a few bonus recipes — we guarantee these classic drinks will put some hair on your chest.
Nothing calls for some brats and cheese curds like an Old Fashioned. Born in Wisconsin (where its brandy-base and muddled goodness is more of a religion than a mere cocktail) this Mad Men-beloved adult beverage is well worth adding to your happy hour rotation.
The history of the Old Fashioned
A tantalizing concoction made with sugar and bitters, this drink is considered the world's first classic cocktail; so we guess it's named as such with good reason. As it turns out, the first printed definition of a "cocktail," (that we know of anyway) was in 1806, stating, "A Cock-tail is a stimulating liquor, composed of spirits of any kind, sugar, water, and bitters." Therefore, a "whiskey cocktail" was essentially what we now consider as an Old Fashioned, with ice representing the water (oh-so-thankfully) in today's recipes.
But as we all know, even the most classic of things evolve. (I mean, would you really want a first generation Rolls Royce? OK, maybe.) And by the end of the 19th century, it had become fashionable to add a dash or two of imported liqueurs such as absinthe or curaçao to the standard, signature whiskey drink. These were known as "fancy" or "improved" cocktails. Some people weren't interested in these "enhancements" and instead began to qualify their drink order by requesting a no-frills "old-fashioned whiskey cocktail." Thus, roughly, the Old Fashioned was born. By the early 20th century, further additions like the muddled orange slice and cherry made their way into the drink, but we still think it's worth getting to befriend this cocktail the original, "Old Fashioned way," — strong, simple, and whiskey forward. Beware: Tuesday night libation sessions lead to Wednesday morning regrets. If you're a first-timer, you might be best advised to not start on a weeknight.
The folks at Wild Turkey, makers of iconic bourbon, certainly devoted a fair amount of time to creating the perfect Old Fashioned and playful riffs on the original. Below, the company shares its signature Old Fashioned drinks and some variations that will get you buzzing with good ol' fashioned booze-infused happiness.
Traditional Old Fashioned
Recipe by Tom Macy, Head Bartender/Co-Owner of Clover Club in Brooklyn
Ingredients:
2 ounces Wild Turkey 101 Bourbon
½ teaspoon demerara syrup
2 dashes Angostura bitters
2 dashes orange bitters (optional)
Small dash Jerry Thomas Decanter Bitters (optional)
Directions: Add all ingredients to a mixing glass. Stir, and strain into a rocks glass. Serve on the rocks. Garnish with a lemon and orange peel.
Jamaican Maple Bacon Rum Old Fashioned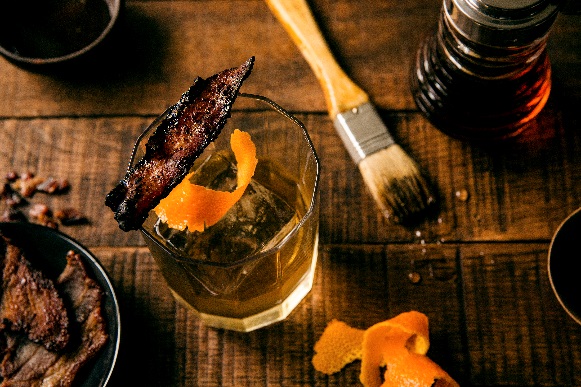 Recipe by Willy Shine
Ingredients:
2 ounces maple bacon infused Appleton Estate Reserve (see notes below to make)
¼ ounce Grade B local harvested maple syrup
Dash of Bittermens Mole Bitters
Dash of Dale DeGroff's Pimento Bitters
Garnish: large orange peel and oil and piece of candied allspice maple bacon
Directions: Add all the ingredients to a double old-fashioned glass, and stir to combine. Add 2-by-2-inch ice cube, stir again to optimal temperature, garnish, and serve.
For the allspice maple bacon infusion, place thick cut apple-smoked bacon in a pan and cook. Once the bacon begins to crisp, squeeze, pour, or brush enough maple syrup to cover the strips of bacon along with a dusting of ground allspice. Once the bacon begins to candy and crisp slightly, after a few seconds, flip the strips and repeat the process. Be careful not to burn it. Keep the maple bacon fat in order to infuse your rum.
Infuse a 750-liter bottle of Appleton Estate Reserve Jamaica Rum with 1 ounce of maple bacon fat in a closed container. Shake it a bit. Allow the mixture to sit for one hour at room temperature, and then place it in the freezer for 3 hours. After 3 hours, remove it from the freezer, spoon out the frozen solid material, and fine strain the liquid through cheese cloth multiple times to remove any small particles. Enjoy in cocktails such as the above Jamaican Maple Bacon Rum Old Fashioned.
---
Chamomile Old Fashioned
Recipe by Naren Young
Ingredients:
Directions: Stir with ice, and strain on fresh ice in a rocks glass. Spray with chamomile tincture.
---
 Old Fashioned Thanksgiving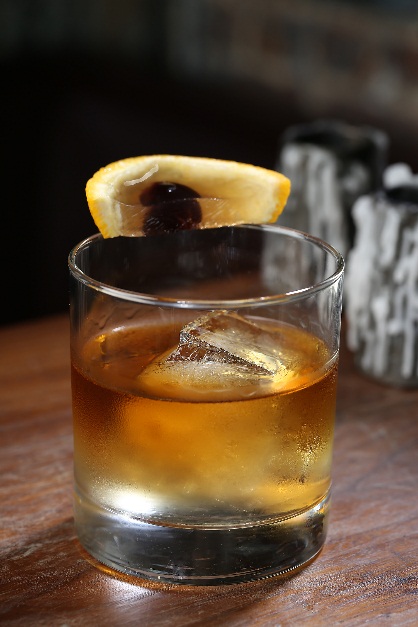 Recipe by Jon Gasparini 
Ingredients:       
2 ounces Wild Turkey 81 Rye
1 teaspoon Pumpkin Spice Black Tea Syrup
2 dashes Bar Keep Apple Bitters
1 dash Angostura Bitters
Pumpkin Spice Simple Syrup
2 parts organic cane sugar
1 part strong pumpkin spice tea (recommended: The Republic of Tea's "Pumpkin Spice")
Directions: To make simple syrup, brew pumpkin spice tea (1 tea bag for every 6 ounces of water). Combine tea and organic cane sugar. Bring to boil, and stir as sugar dissolves. Let syrup cool completely before using. To make the drink, combine ingredients in an Old Fashioned glass over a large ice cube, and stir.
More from Culture Cheat Sheet:
Want more great content like this? Sign up here to receive the best of Cheat Sheet delivered daily. No spam; just tailored content straight to your inbox.