Marijuana Legalization: 8 Charts Tell Us Everything We Need to Know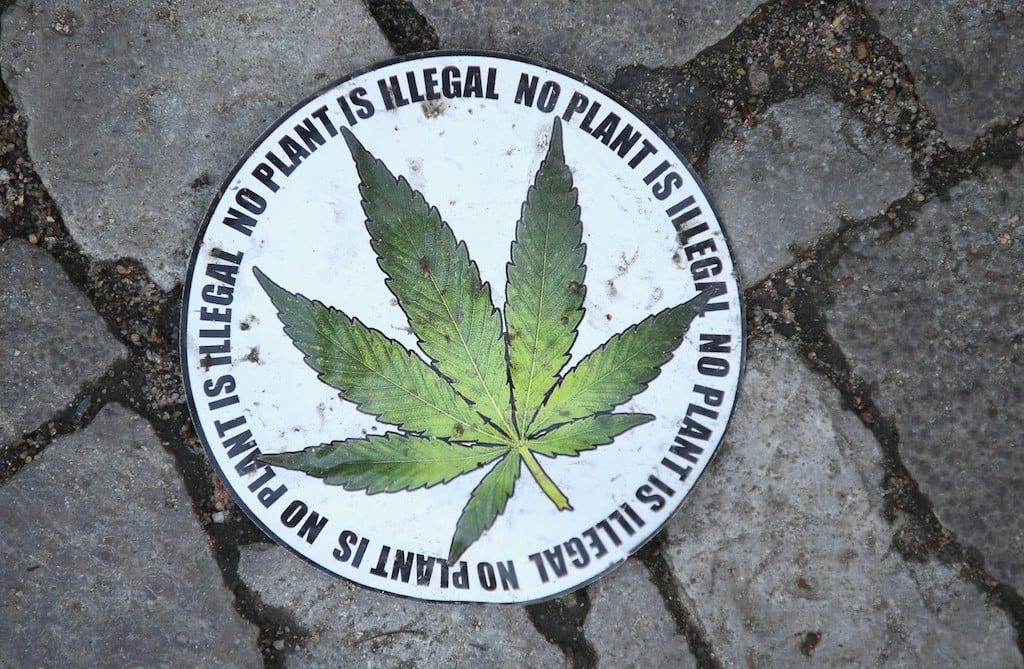 Marijuana legalization is upon us. Though you can only purchase and use marijuana in a handful of places, you can't deny that green fever is sweeping over America. And so far, the states that have passed legalization legislation are chugging right along. They're adding jobs and vibrancy to their local economies, saving money on law enforcement costs, and adding money to state budgets.
It's been fascinating to watch, really. Just a few years back, seeing marijuana and cannabis-derived products legally developed and sold in stores was unimaginable. Now, for a millions of Americans, all it takes to get your hands on high-quality, top-grade marijuana is a trip to a local store. Though it's still in the experimentation phase, legalization is catching the attention of legislators nationwide. Which is good news for pot connoisseurs.
But because marijuana is still federally illegal, legalization has had to come in the form of state-by-state ballot measures. Voters are voting for legalization in each state, which means that we have a smattering of laws, each slightly different than the next. This can make the whole mosaic a bit confusing.
To clear things up, Dallas DWI — a Dallas, Texas-based law firm — has put together a series of graphics to help make legalization a bit easier to understand. From criminal penalties to how many plants you're allowed to legally grow, these graphics cover the basics.
From Dallas DWI, here are nine graphics that will show you everything you need to know about marijuana legalization.
*Note: These graphics were created prior to the 2016 election cycle. They do not reflect the results. 
 1. Legalization is spreading. Fast.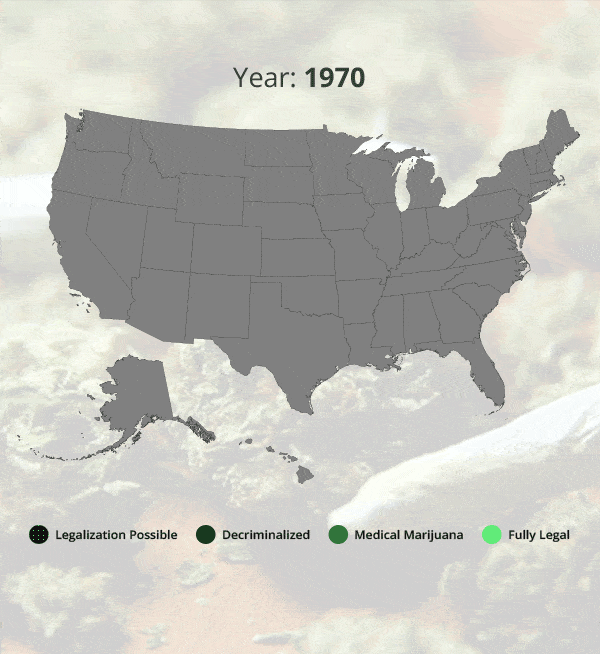 This first graphic shows the spread of the legalization process, as it began way back in the 1970s. First, we saw decriminalization laws, followed up by medical marijuana laws. Now, we're seeing full-legalization, albeit in just a few states. We're expecting to see several other states follow suit in coming years — just as we did during the 2016 cycle.
A quick note about this graphic: Arkansas is erroneously labeled as a "fully legal" state. It's supposed to be Alaska.
2. Opinions are shifting as well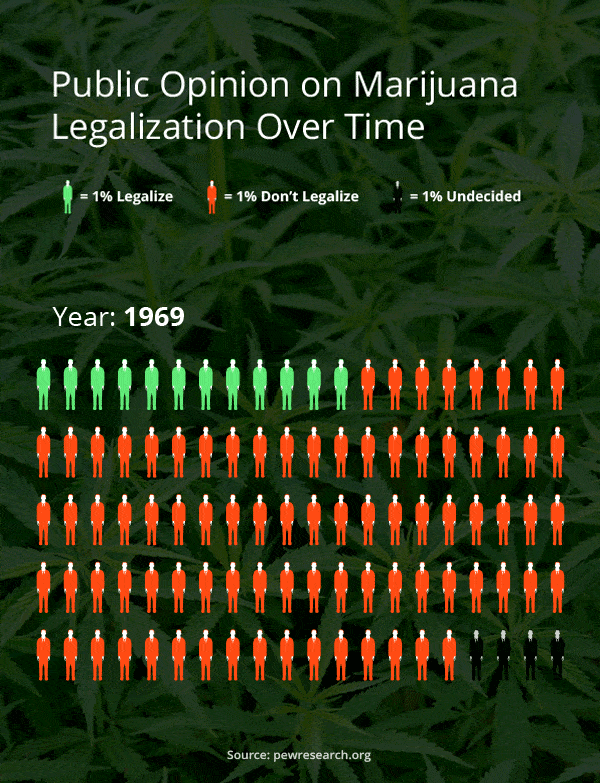 Public opinion is really driving the legalization movement, and we're seeing rapid conversion from those who did not support the change, to those that do. Public polls are proving it, and we even have maps that show how public opinion is changing geographically. As you can see from the above graphic, things have really started to shift over the past few years, specifically.
3. Those who support legalization….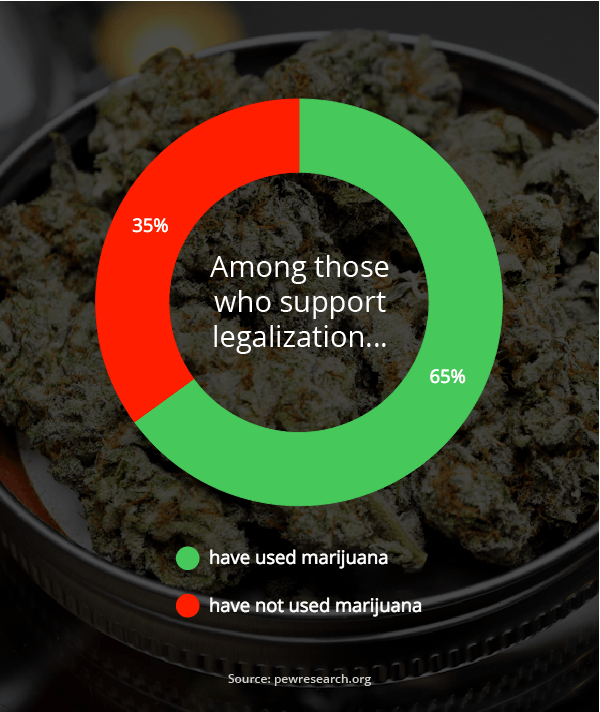 Not much of a surprise here — a majority of people who support legalization have used marijuana, about two-thirds or so. Still, it's surprising to see that a third of the people who do support legalization have never even tried it. Presumably, they still believe people should have the option to make their own choice.
4. …And those who do not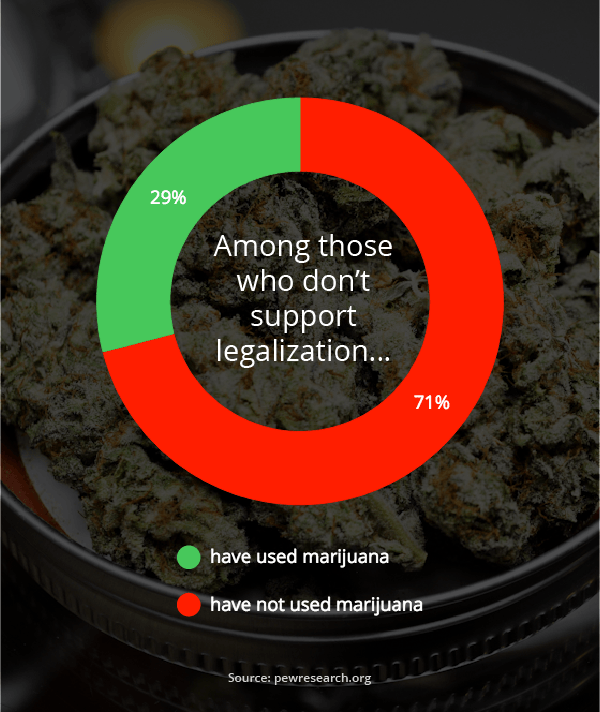 There are several reasons that people do not support marijuana legalization, and roughly 70% of them have never tried cannabis for themselves. Many people probably abstain because it's illegal. The demonization and misinformation surrounding cannabis is deeply ingrained in many people's heads. For that reason, it's not surprising to see that many people aren't excited at the prospect of legalization.
5. Where you can grow your own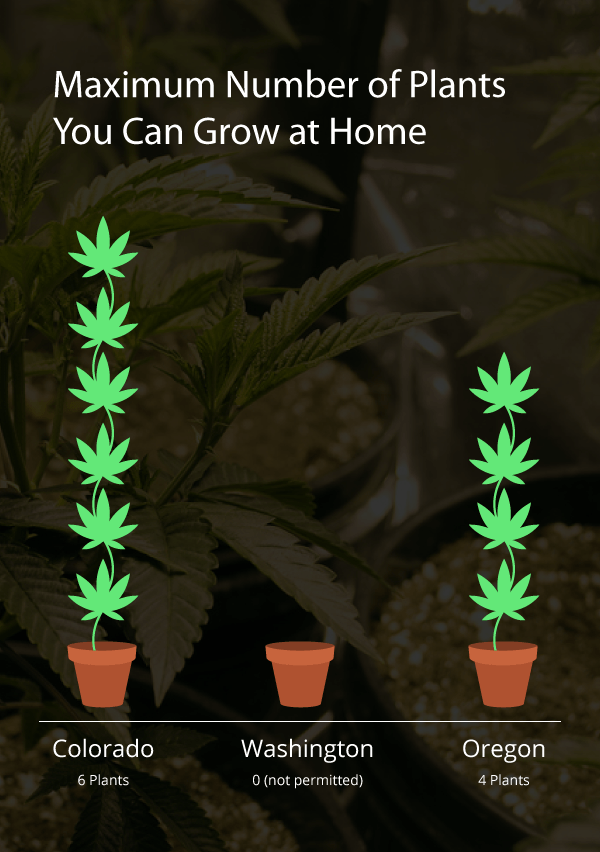 We mentioned that each state's laws are a bit different, and the number of plants you're allowed to grow for your own personal use is one of the ways how. Washington is the clear outlier here, with residents not being allowed to grow at all. Instead, that is reserved for licensed producers. Colorado and Oregon, on the other hand, allow residents to grow a small batch.
6. Legality has its limits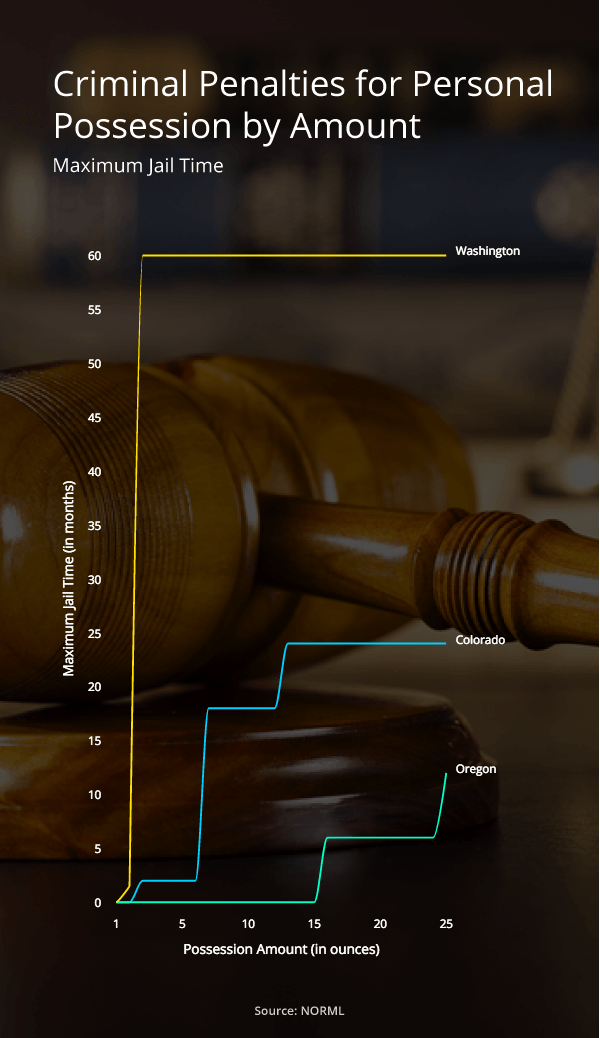 You can still find yourself on the bad side of the law, even with legalization in effect. There are limits on how much marijuana you can have. If you're caught with more than the allotted amount, you will be fined. Colorado has the most severe monetary penalties, as you can see above.
7. You can still go to jail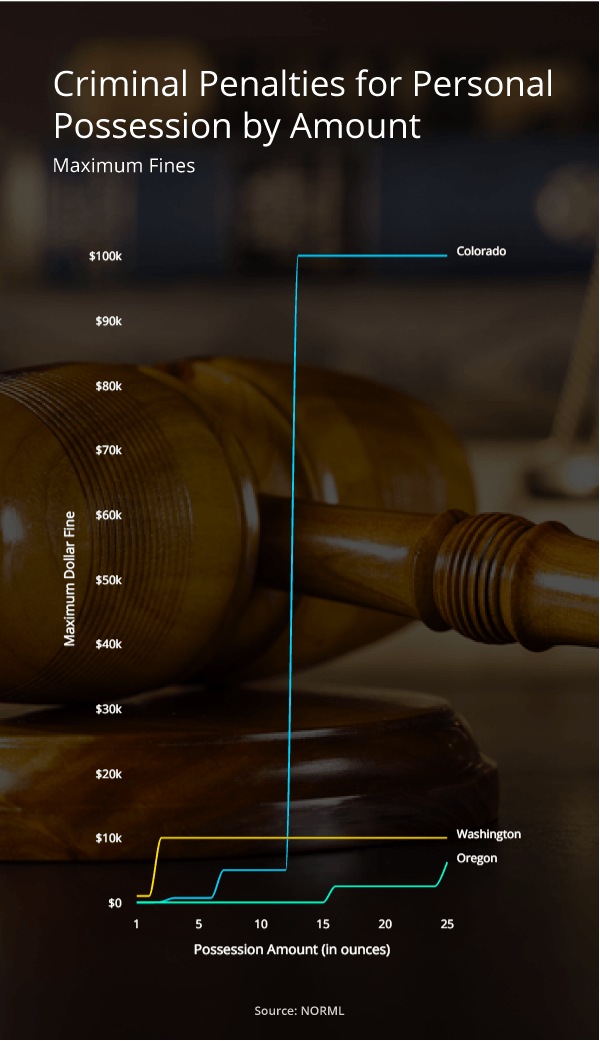 In terms of jail time, Washington takes the case in severity.
8. Keep it private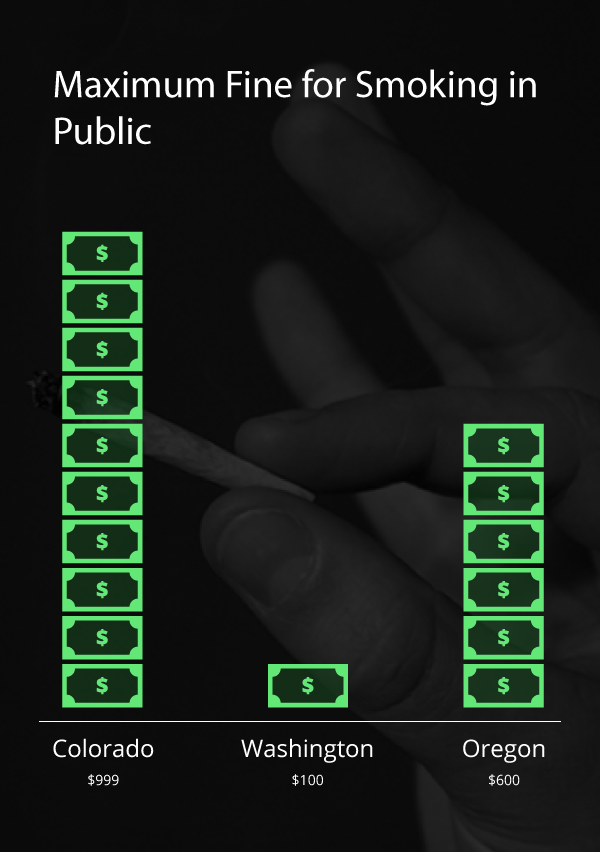 One thing holds true from state to state: you shouldn't smoke or use marijuana in public. Think of it in the same way we have laws against drinking in public (almost everywhere). You can get a ticket and monetary fine — and in Colorado, it can add up to almost $1,000. Keep it private, and you shouldn't have any issues.
More from Culture Cheat Sheet: